Getting one's wisdom teeth out is NEVER fun. However, when you're not on the receiving end, it's loads of fun laughing at people under the effects of anesthesia. They're conscious but barely and look more like somnambulists than anything.
One memorable video was of siblings who made their little sister believe there was a zombie invasion. Those two older brothers really prepared a lot. That was a load of laughs!
Predictably, there are many funny wisdom teeth memes too. Whether you're looking for something that'll make your day better or you're just simply bored, below is a funny meme collection you can enjoy.
When You Take Out Your Wisdom Teeth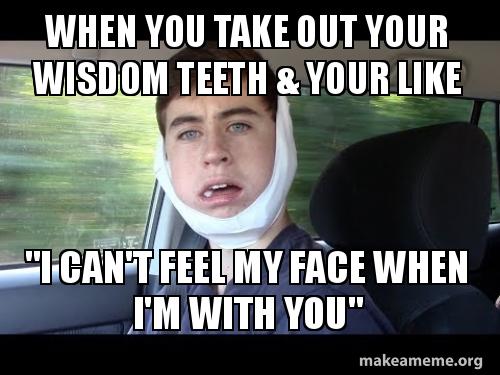 Yeah They Put Me Under To Remove My Wisdom Teeth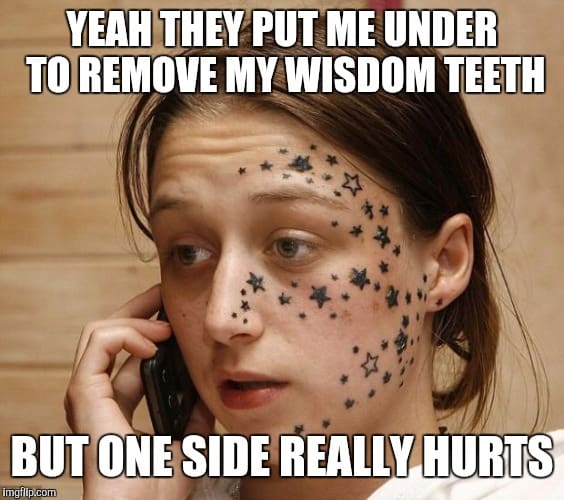 Wisdom Teeth Out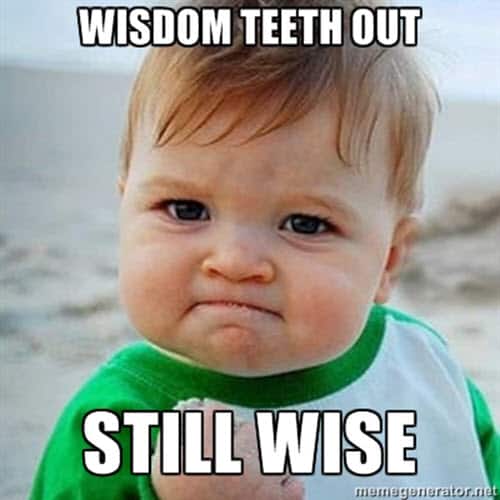 Some Say People Are No Longer In Need Of My Wisdom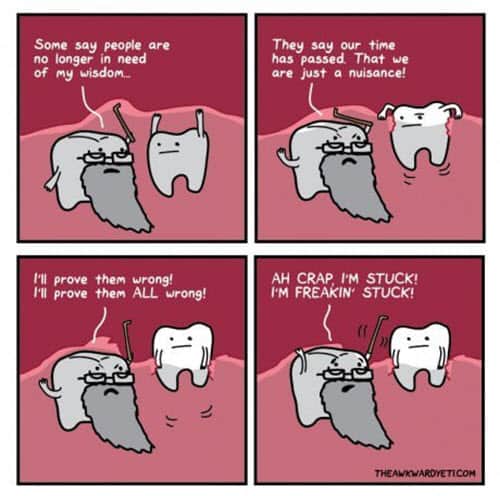 Wisdom Teeth Pulled On Friday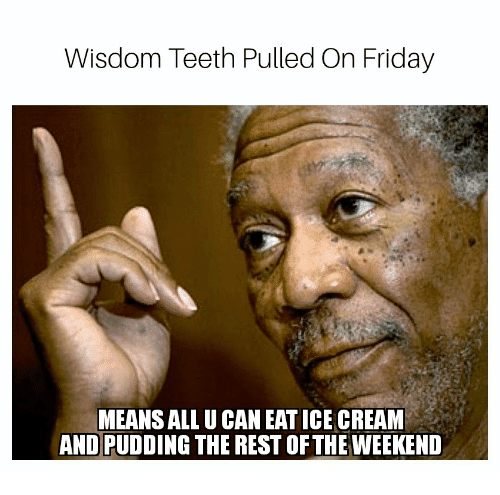 Only Got 95 Problems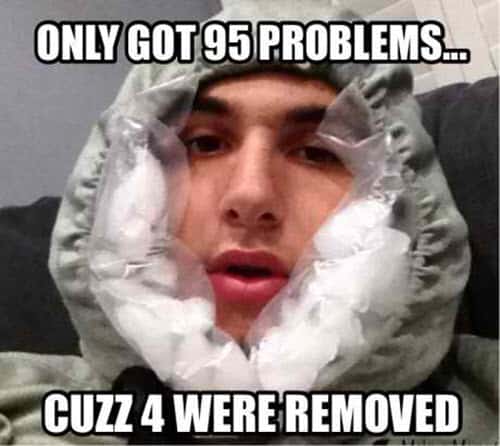 Wisdom Tooth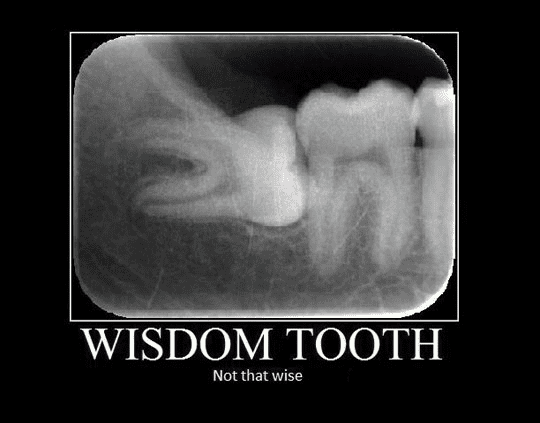 Nothing Wise About These Motherf*ckers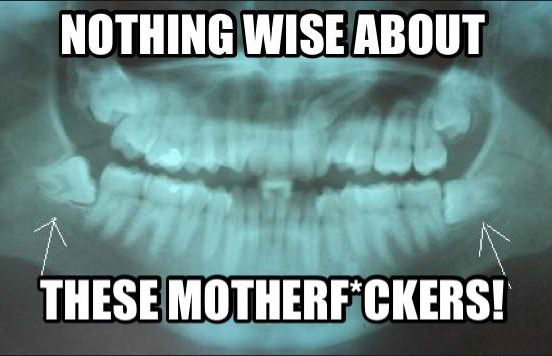 Just Get Your Wisdom Teeth Out They Said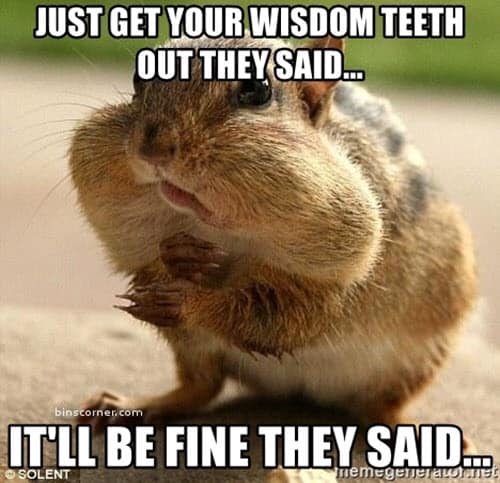 I Remember The Day I Got My Wisdom Teeth Out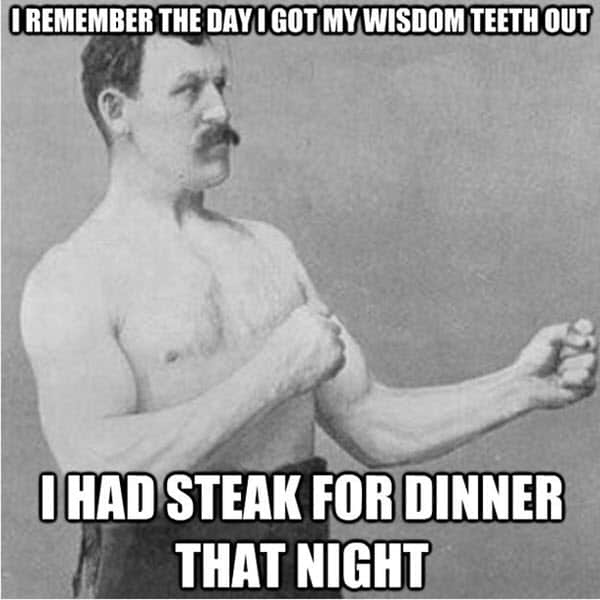 I Can't Wait To Meet Your Parents Today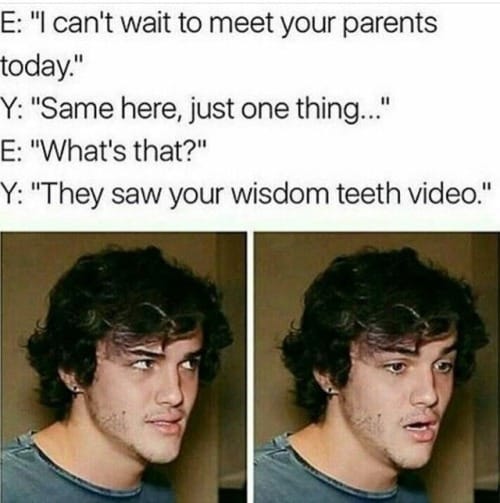 After Wisdom Teeth Removal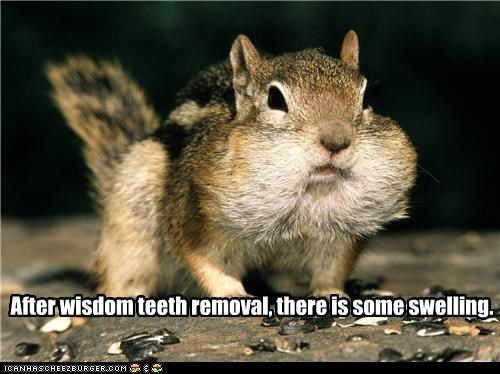 Eating After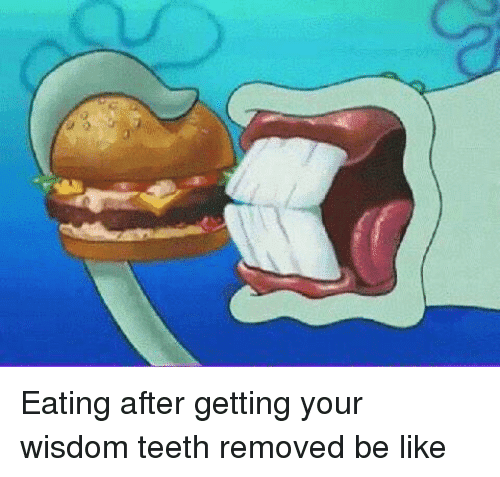 GF Recently Had Her Wisdom Teeth Removed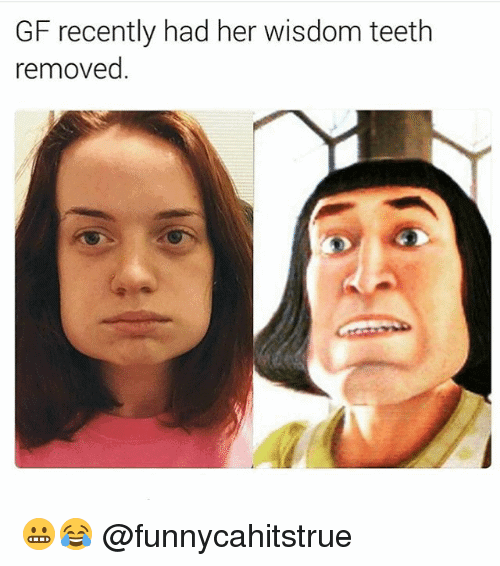 Had To Get Your Wisdom Teeth Removed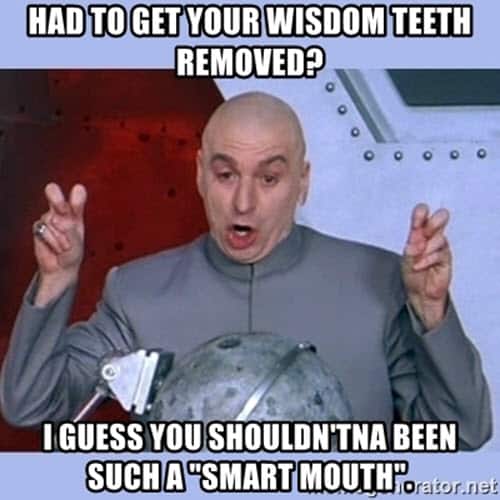 Has To Get Wisdom Teeth Out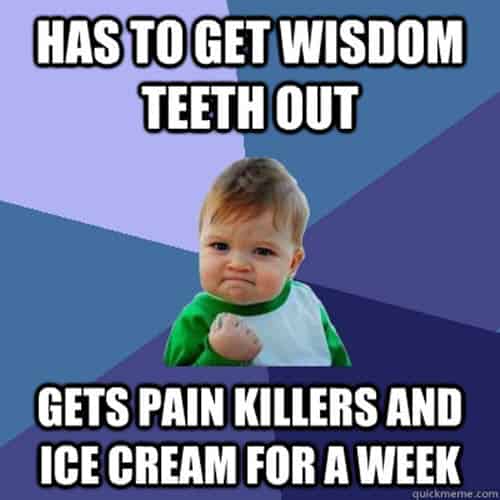 Before And After Getting Wisdom Teeth Out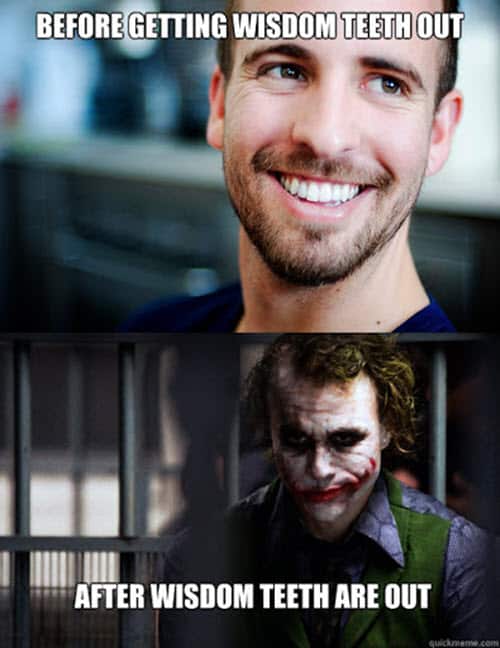 I'll Have You Know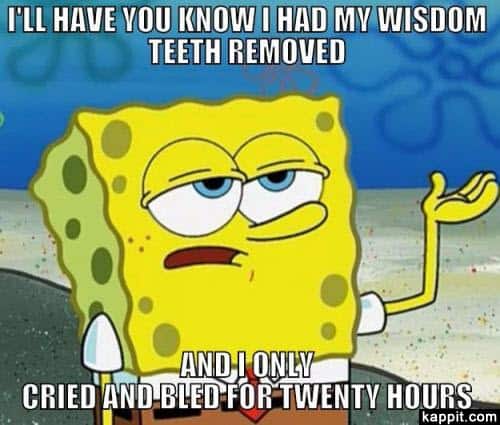 Go Home Wisdom Tooth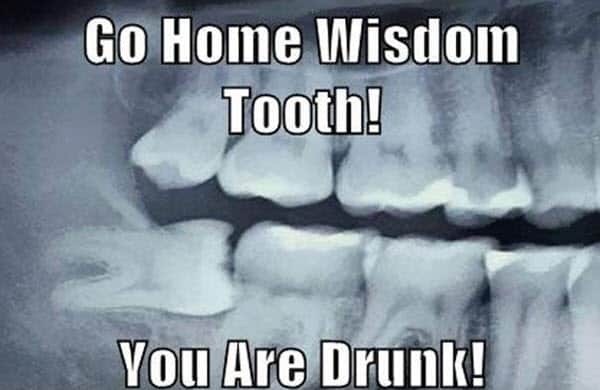 Had To Get Wisdom Teeth Removed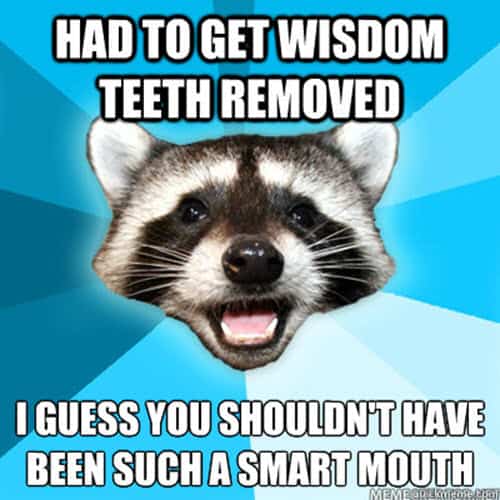 Hey Girl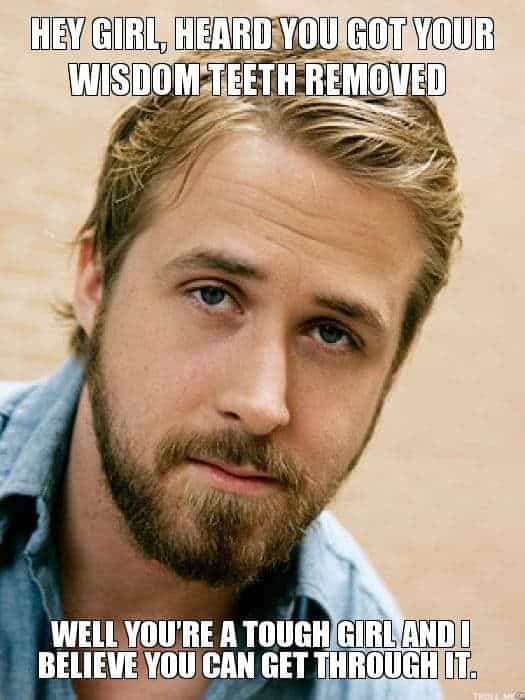 Gets His Wisdom Teeth Pulled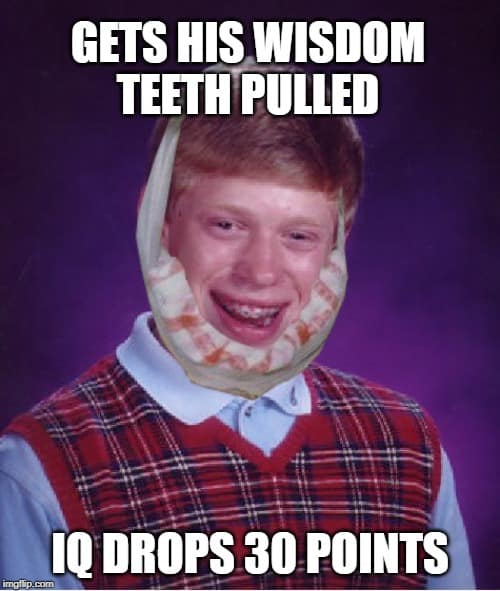 Gotta Get My Wisdom Teeth Removed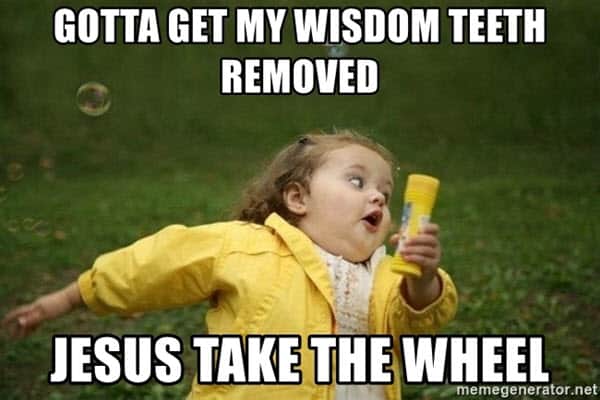 Wisdom Teeth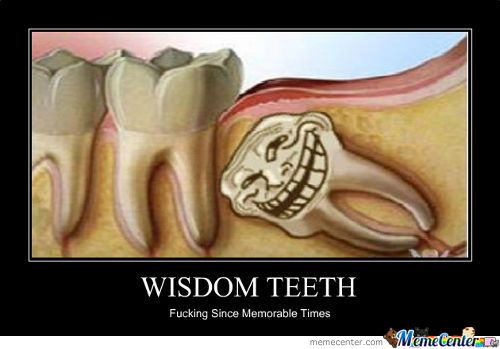 Getting Your Wisdom Teeth Out Starter Pack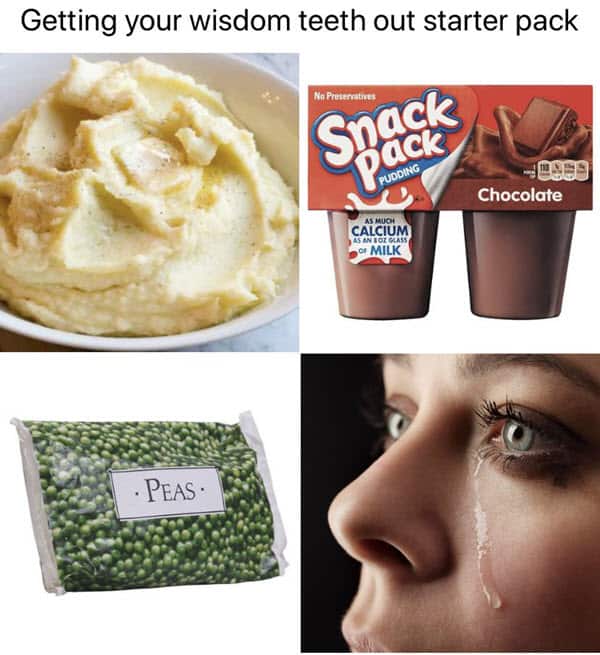 Remember to pick your favorite wisdom teeth meme from the collection and share it with everyone you know.