In life, you'll meet people who'll betray you and ruin your trust. And once you encounter those people, it can make you more cautious about the other people you'll meet in the future. It can make you suspicious of others' actions and the way they behave whenever they are around you.
As a reminder to always be extra careful, here's a trust no one meme collection we've prepared just for you. Check the memes out, save them, and use them each time you need a good reminder.
See Also: 50 Inspirational Trust Quotes with Pictures
Salt And Sugar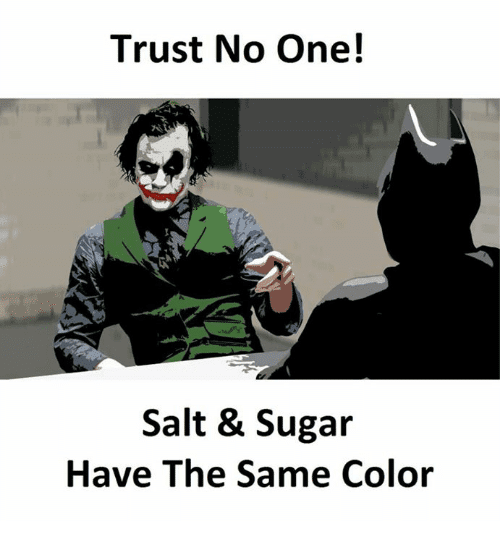 Trust No One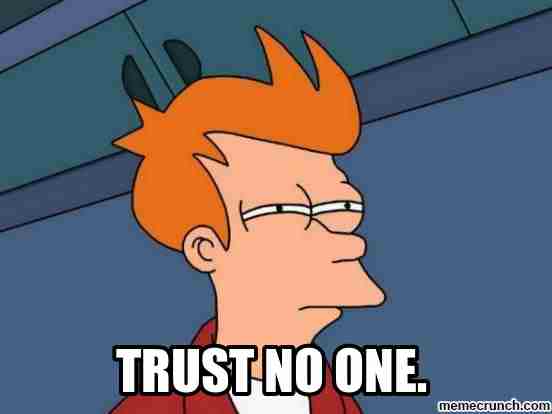 Nobody Deserves Your Trust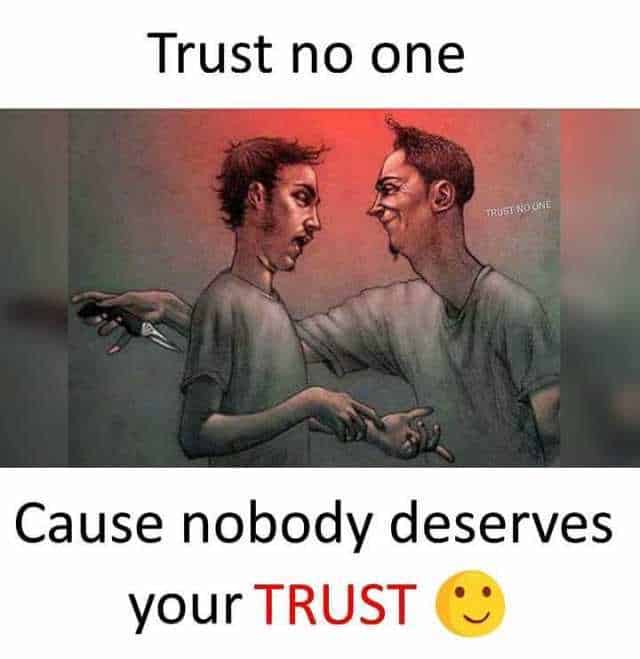 I Trust No One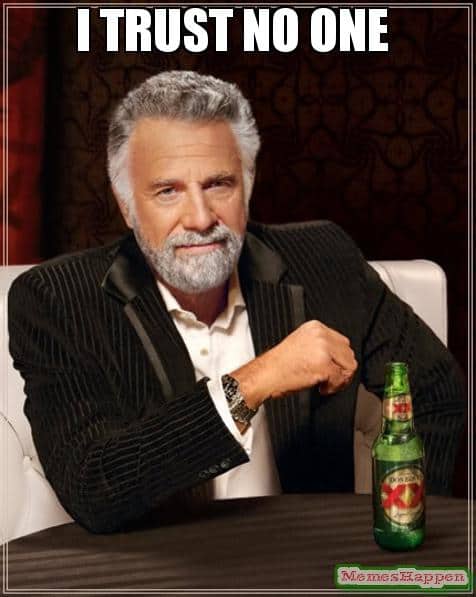 With Your Computer Passwords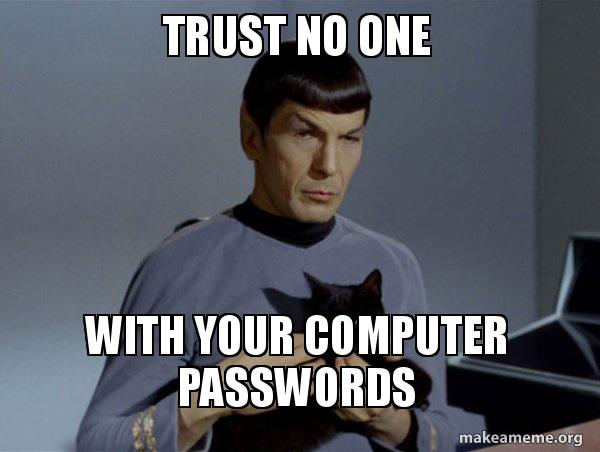 Even Your Mom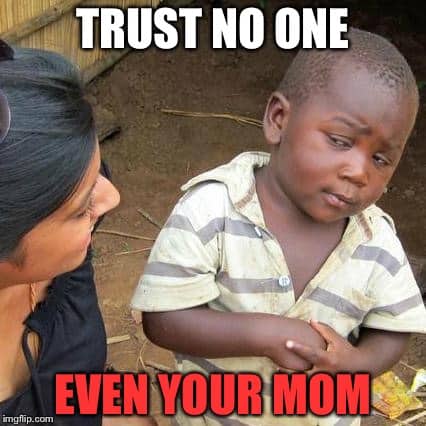 Not Even Your Father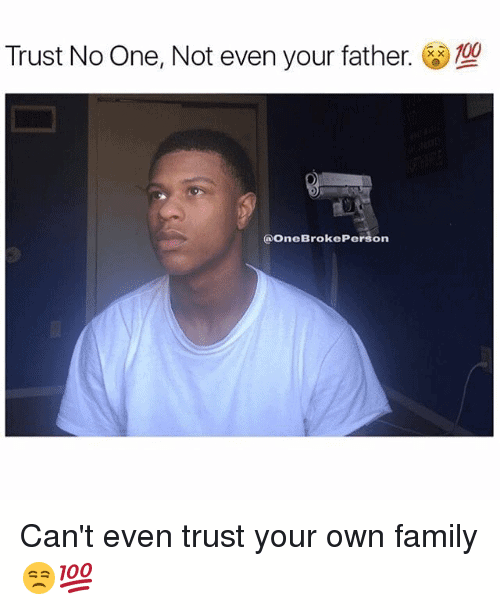 Except God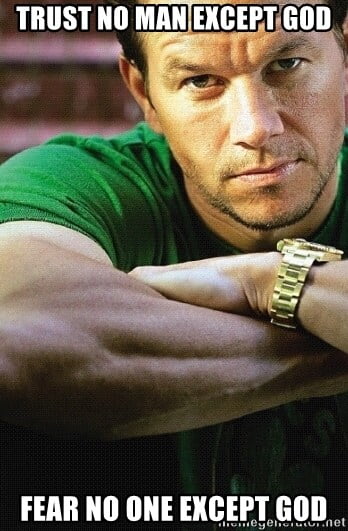 Tell Your Secrets To No One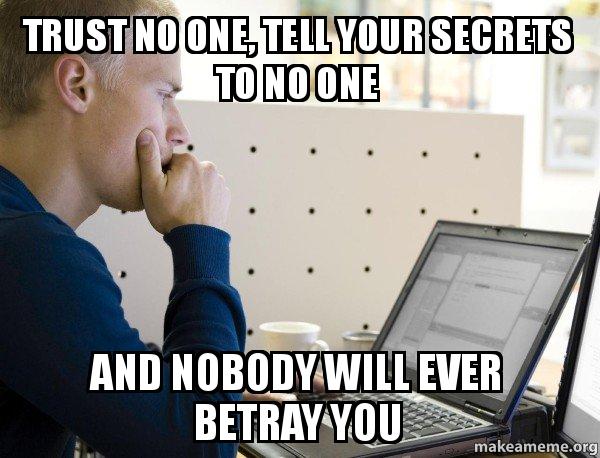 Dear Diary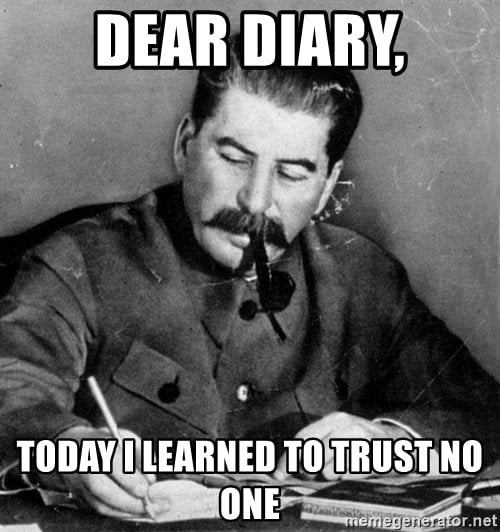 Trust No One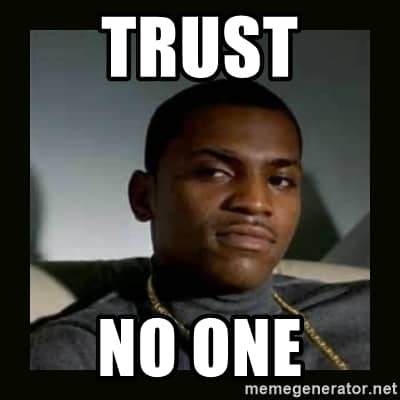 A List Of People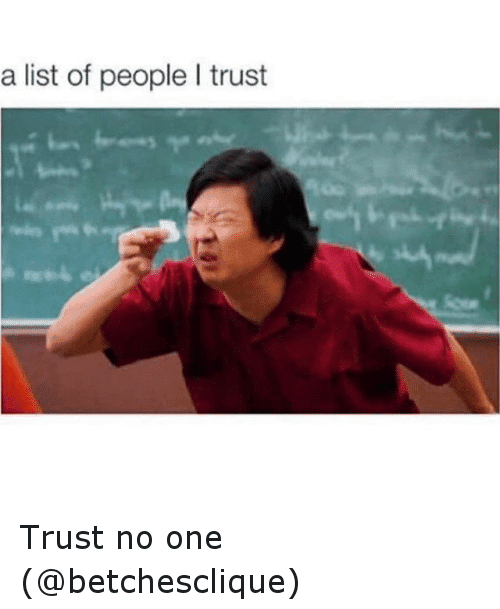 Laugh With Everyone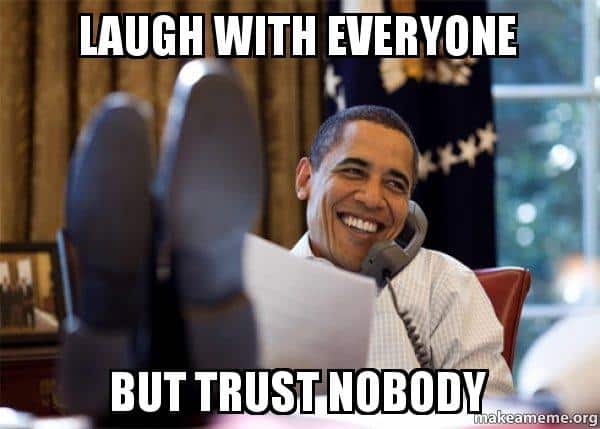 Is It Weird That After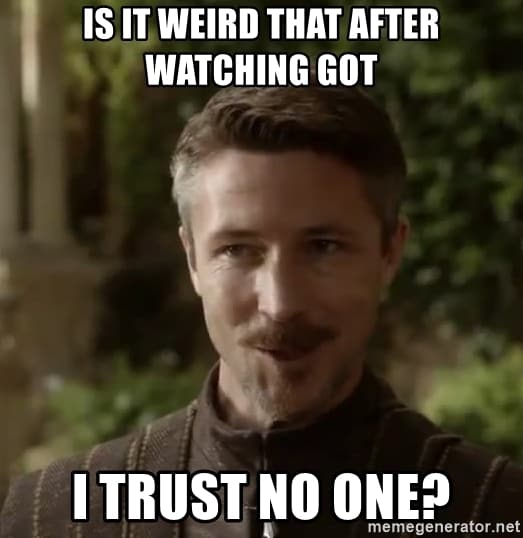 Dont Trust No One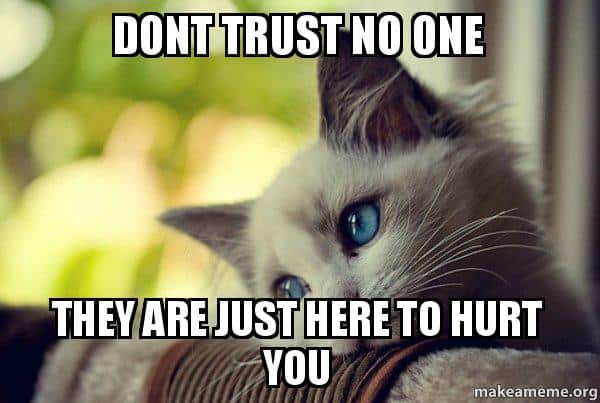 Except Mulder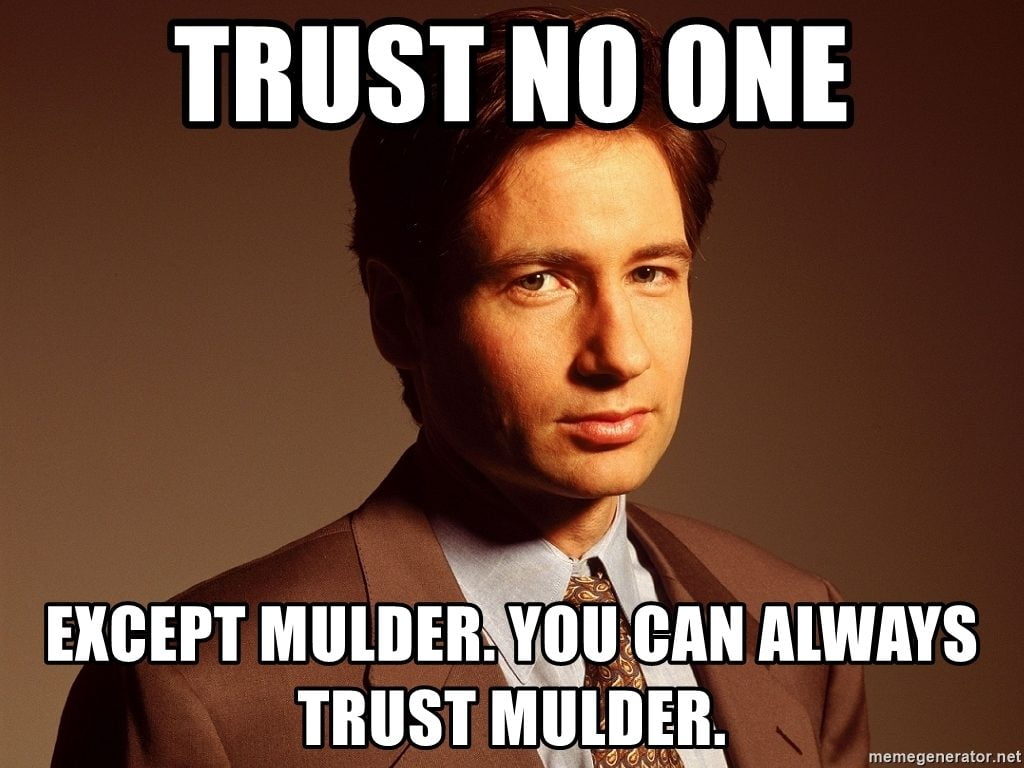 JK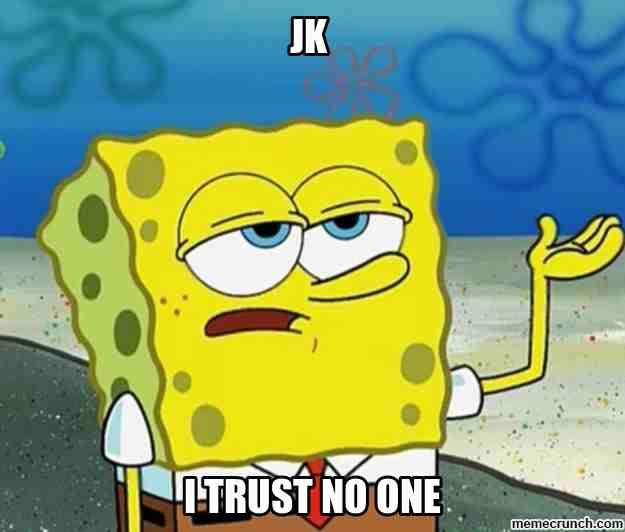 When One Of Your Friends Post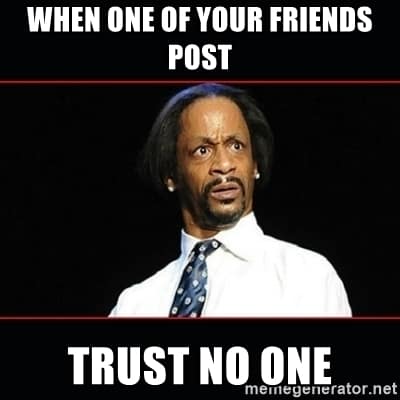 Back Stabbers Everywhere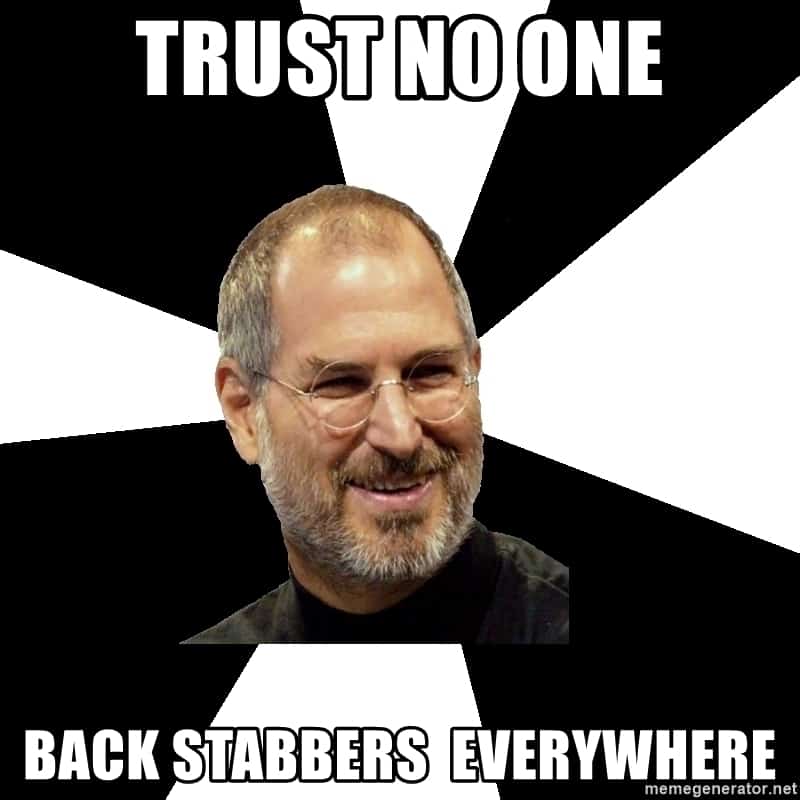 Can't Trust No One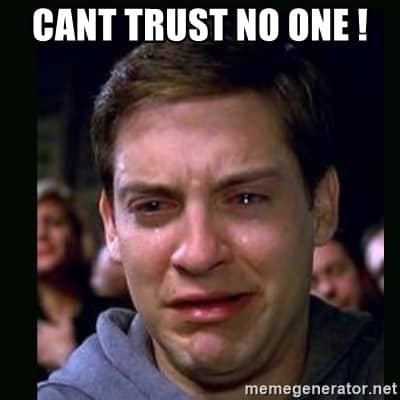 Remember to pick your favorite trust no one meme and post it on all your social media accounts.