Having a sugar daddy is considered a taboo. Most women who have sugar daddies are in discreet relationships and they try their best to be really quiet about it. There are, however, women who are loud and proud about their relationships. They show off their lavish lifestyle and the favors they receive from their men to everyone they know.
This is where sugar daddy memes come from. And today, we're showing you the funniest sugar daddy meme collection you can find on the internet. Enjoy!
After Pay Day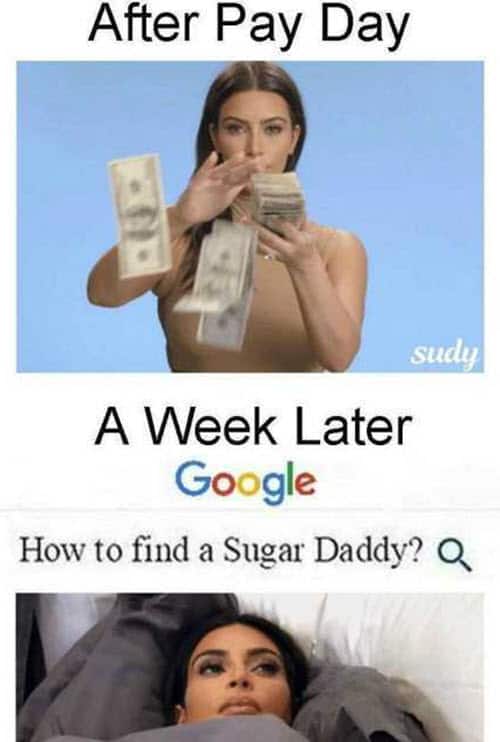 Sugar Daddies I Like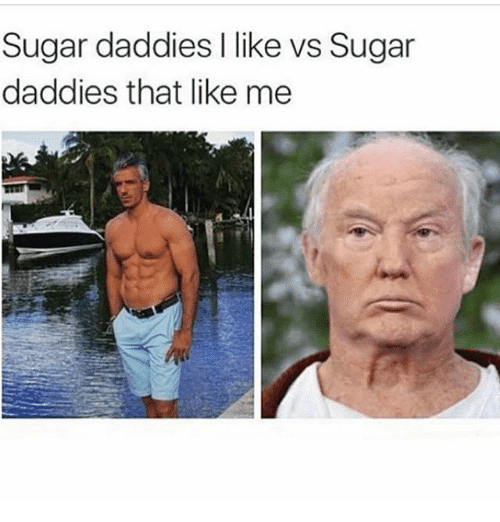 I Want A Sugar Daddy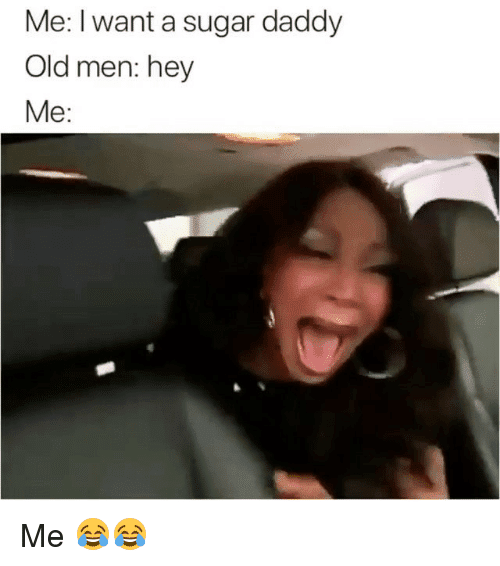 Me Sitting In The Lap Of My Sugar Daddy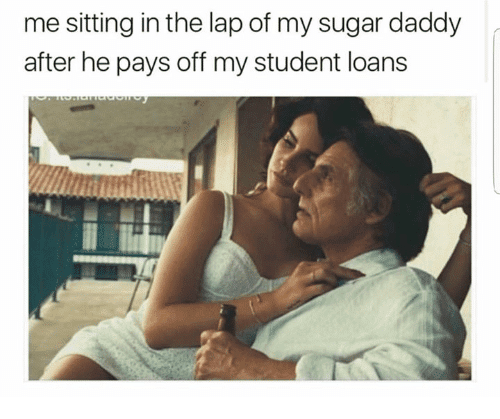 Me When I Finally Lose My Shit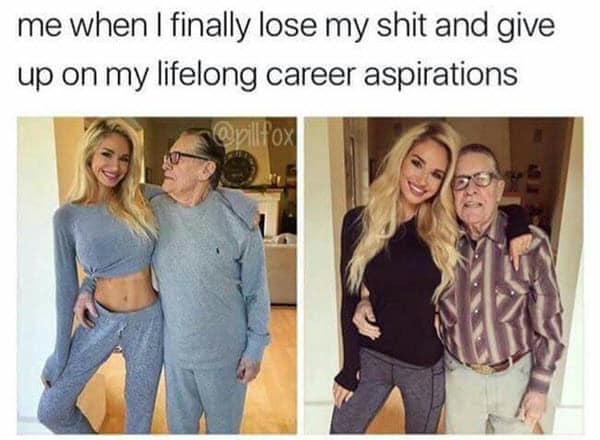 I Want A Sugar Daddy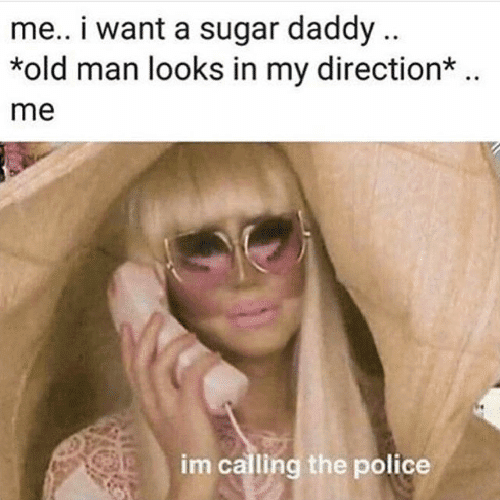 The Exact Moment You Realize It's Not Worth The Money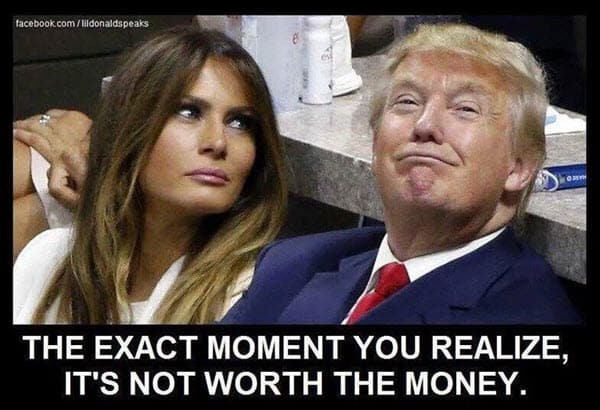 The Gender Neutral Term For Sugar Daddy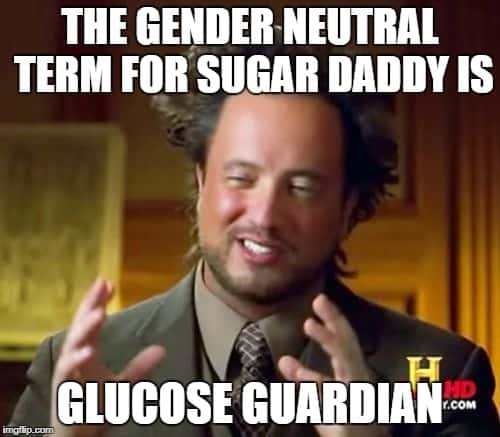 These Student Loans And Rent Won't Pay By Themselves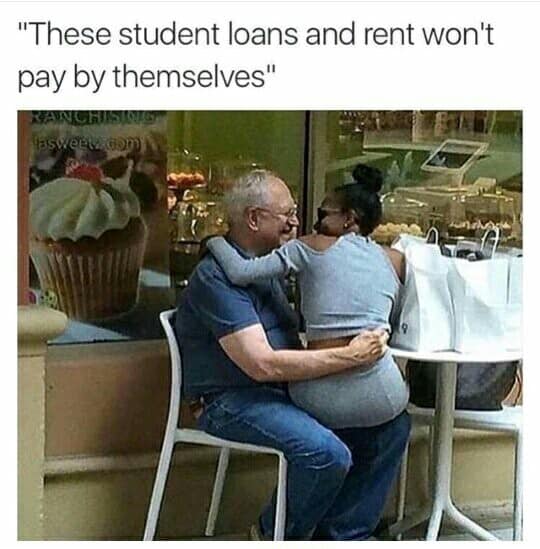 When All You Wanted Was A Sugar Daddy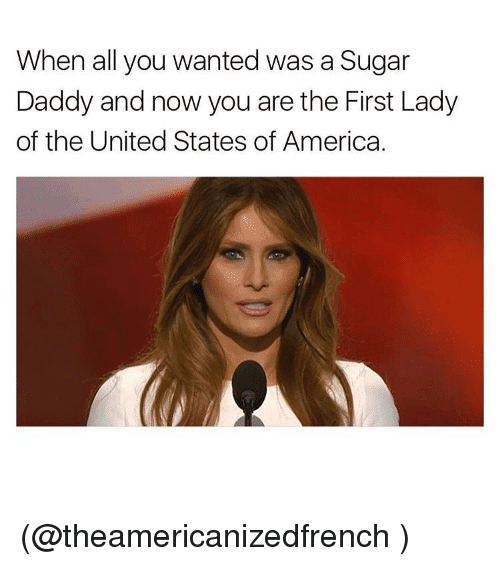 When I Said Daddy I Mean Sugar Daddy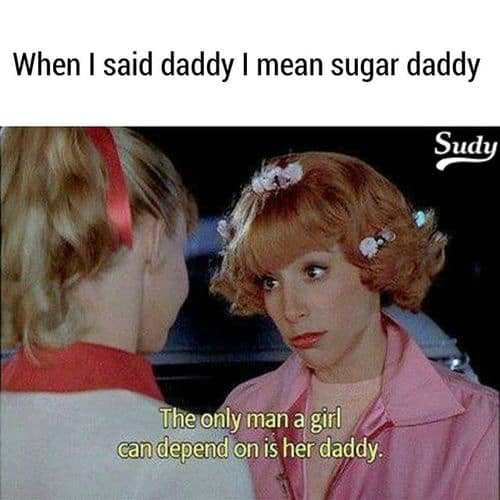 When You're Tired Of Waking Up At 7am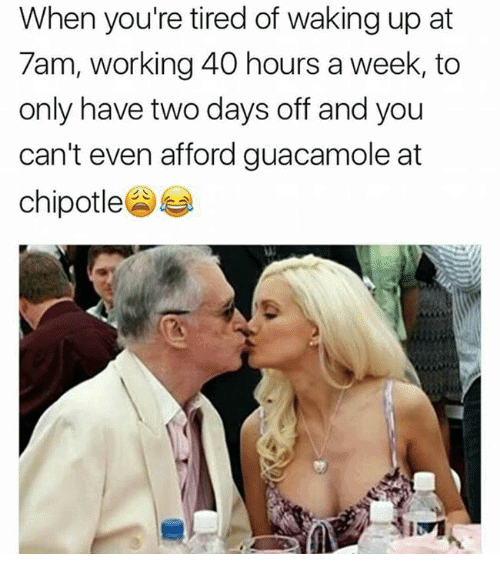 When Your Sugardaddy Is Ready To Cash In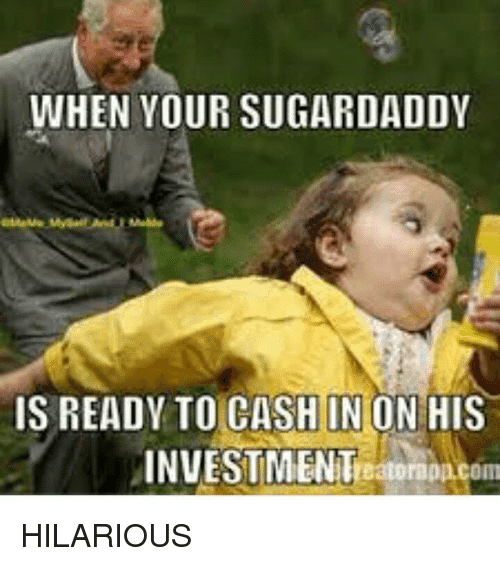 When U Want A Sugar Daddy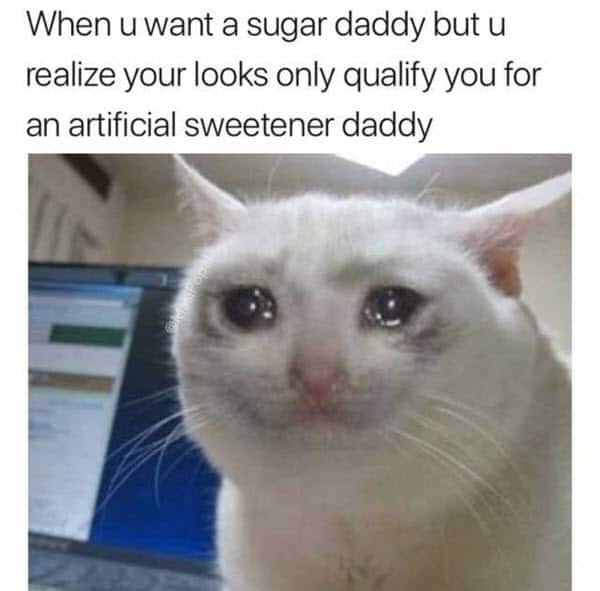 You're Telling Me That You Want A Sugar Daddy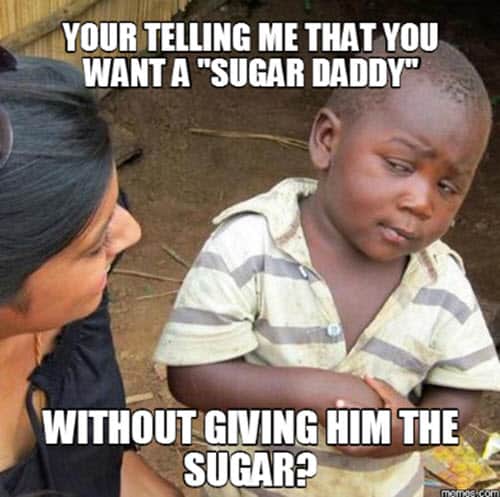 When Your Sugar Daddy Calls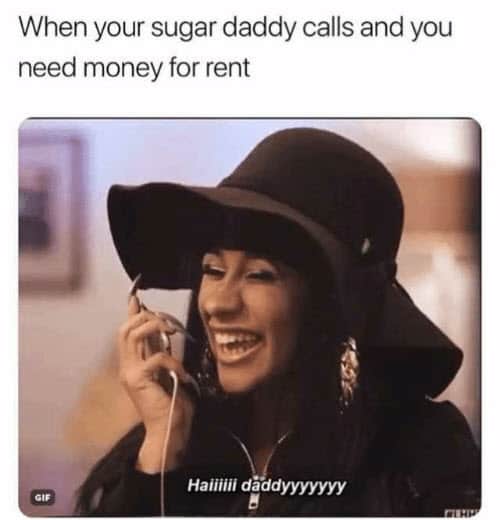 When Yo Sugar Daddy Finally Dies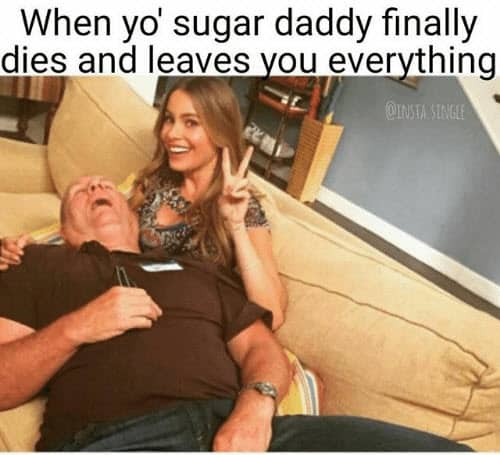 I Want A Sugar Daddy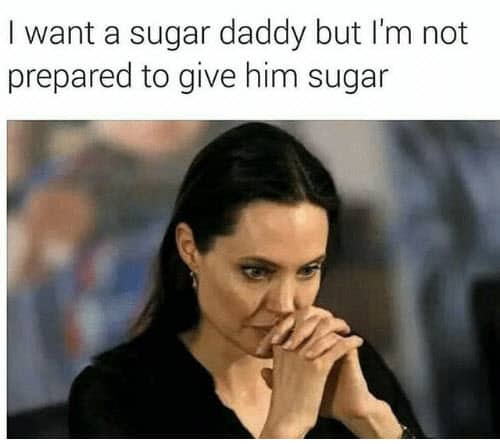 Trying To Convince Others That My Sugar Daddy Is Obsessed With Me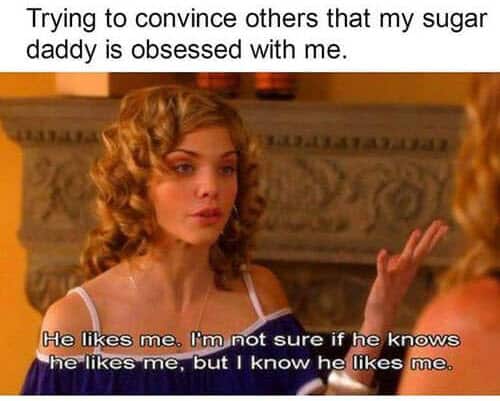 Waiting For Your Sugar Daddy To Bring You Your Weekly Allowance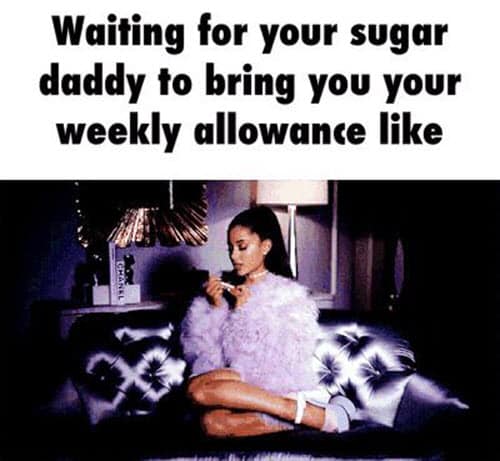 Don't forget to share this really funny sugar daddy meme collection with your friends!