Sagittarius is said to be one of the most powerful signs. They're idealistic and competitive. They are very giving and outrageously funny. They thrive on adventure and thrills.
However, there are a few qualities that people dislike about them. For one, Sagittarius are very impatient and tactless. They speak exactly how their minds dictate which can be a little harsh for other people.
If you or someone you know is born under this sign, here's a funny Sagittarius meme collection we're sure you'll enjoy sharing.
Aaah Sagittarius Season Has Arrived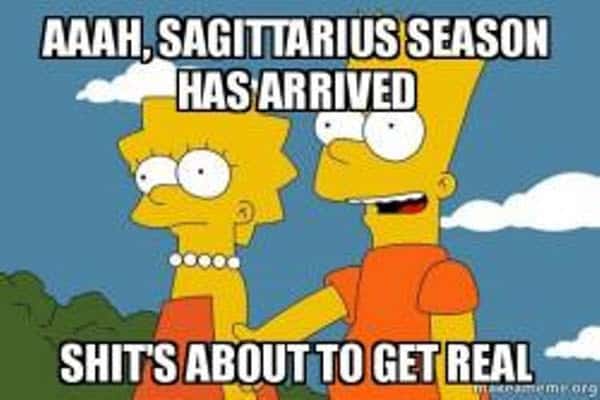 Advantage Of Being A Sagittarius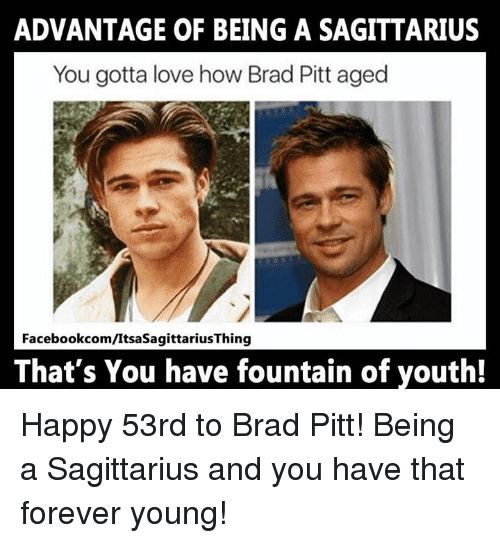 Imma Let You Libra's And Scorpio's Finish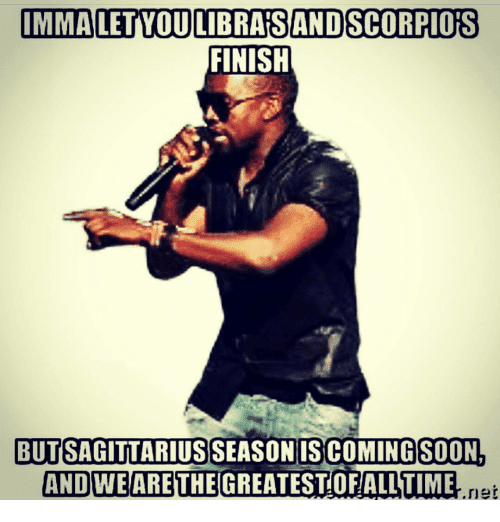 Capricorns Be Like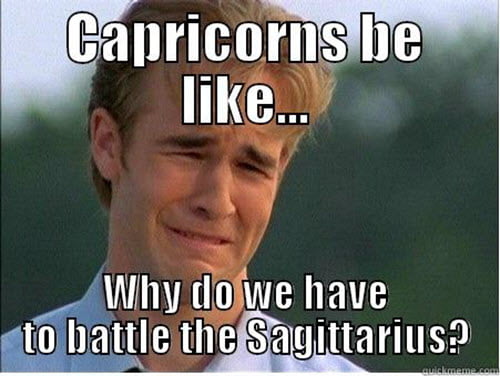 Dad What's Happening Down There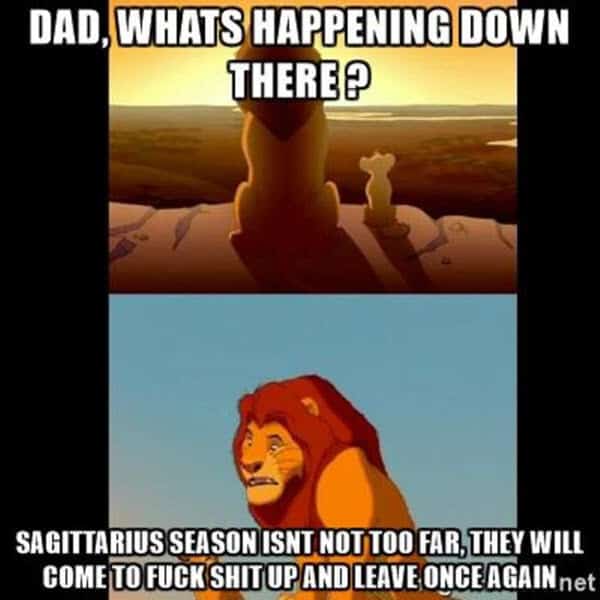 How Other Zodiac Signs Look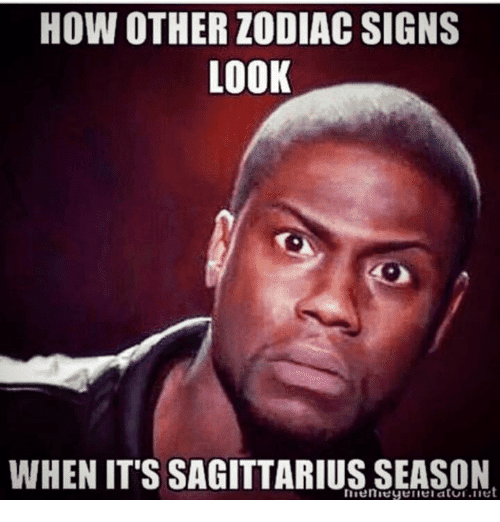 I Be On My Sagittarius Shit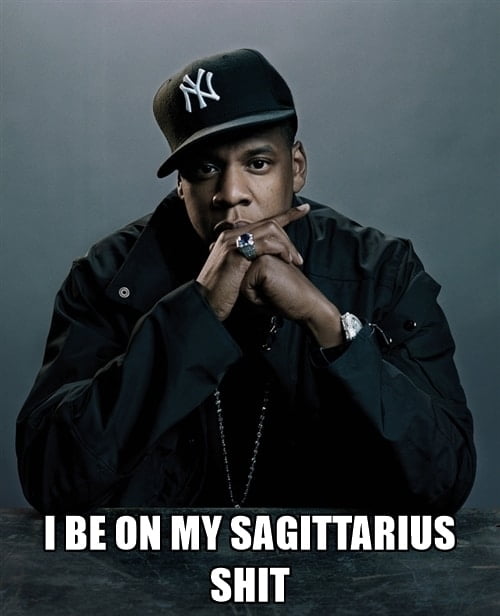 I'm A Sagittarius I Don't Like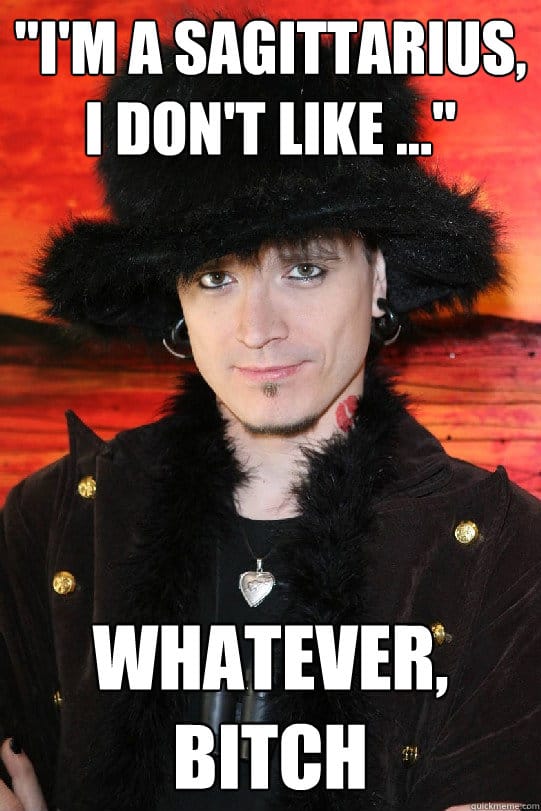 I'm Single Because We Were Incompatible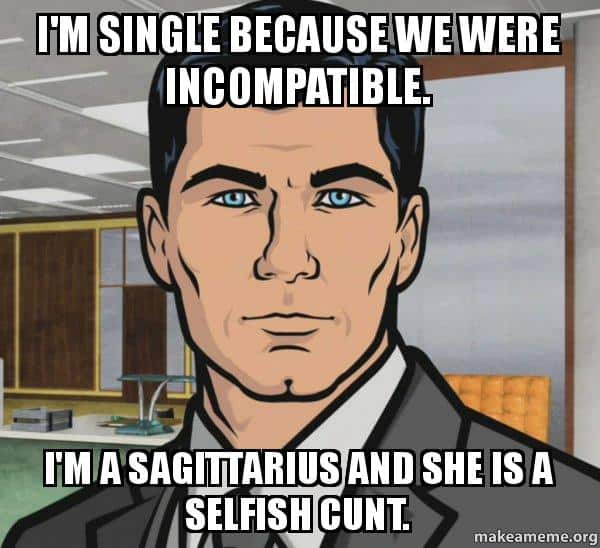 Ima Let You All Finish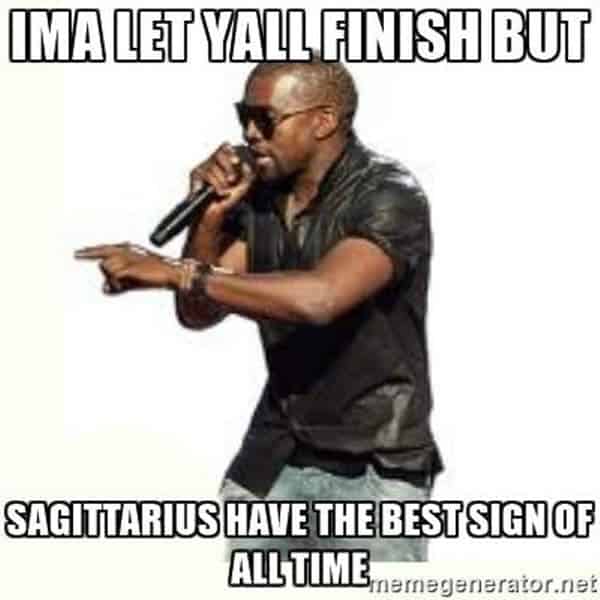 It's Sagittarius Season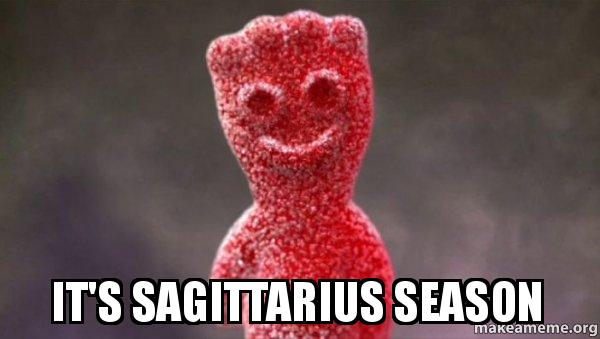 Keep Calm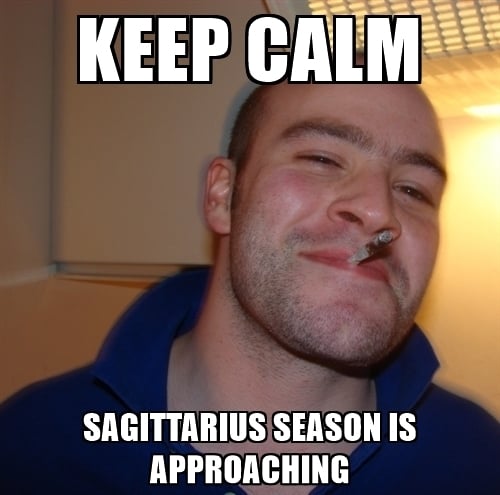 Mess With A Sagittarius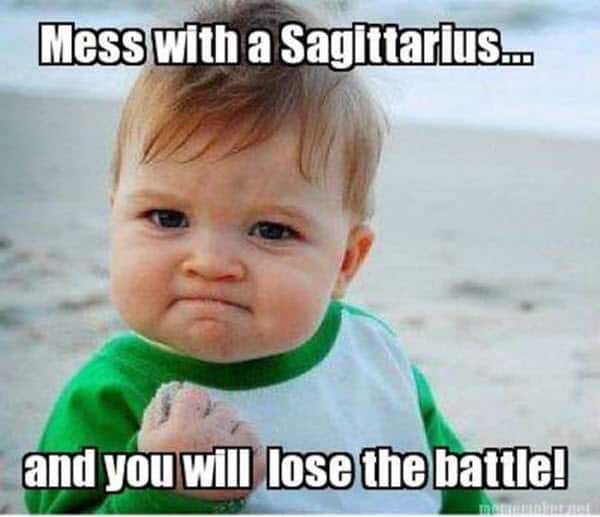 My Sagittarius Sun Wants Freedom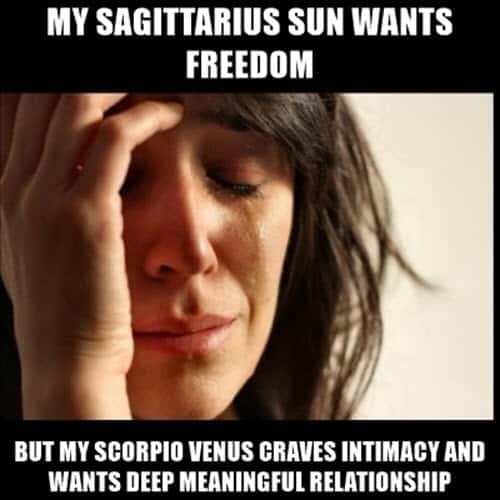 Sagittarius Its Time To Turn Up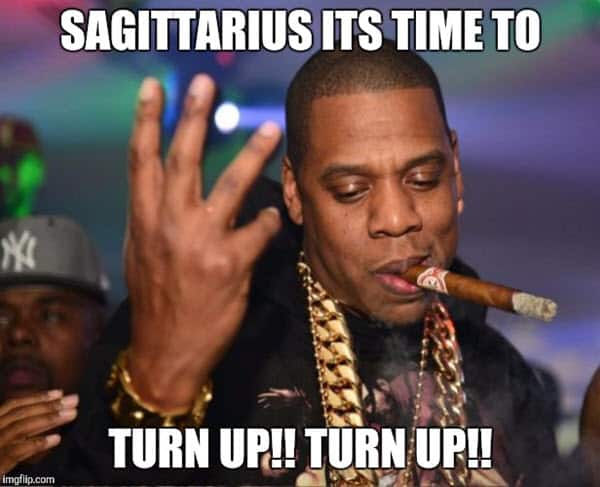 Sagittarius Self Improvement Mantra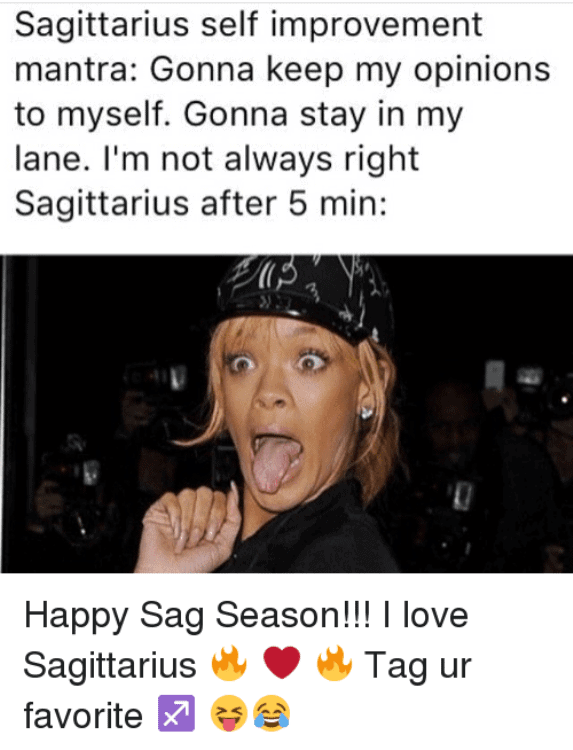 What's That Coming Over The Horizon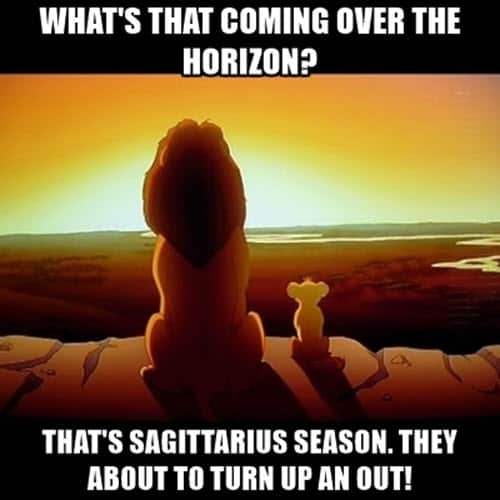 The Look On Their Face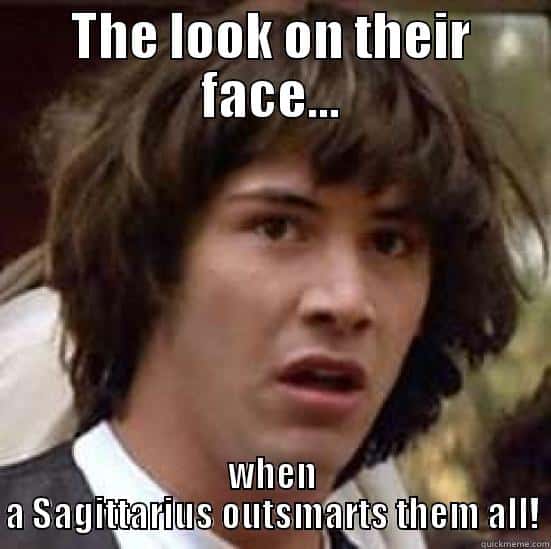 Waiting For A Sagittarius To Hit You Up First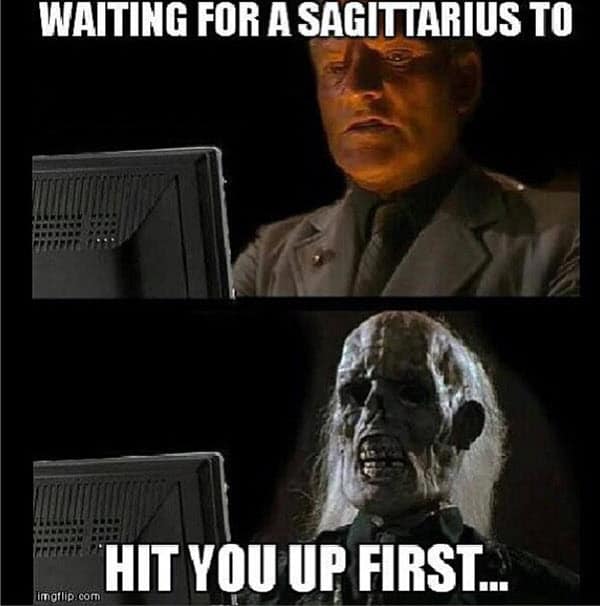 We All Know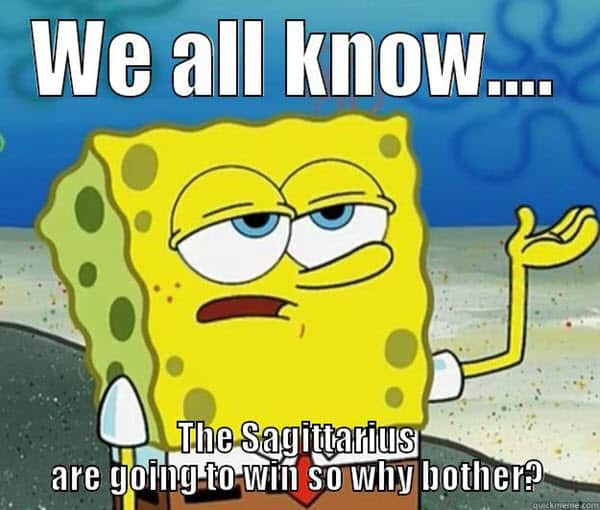 A Day In The Life Of Sagittarius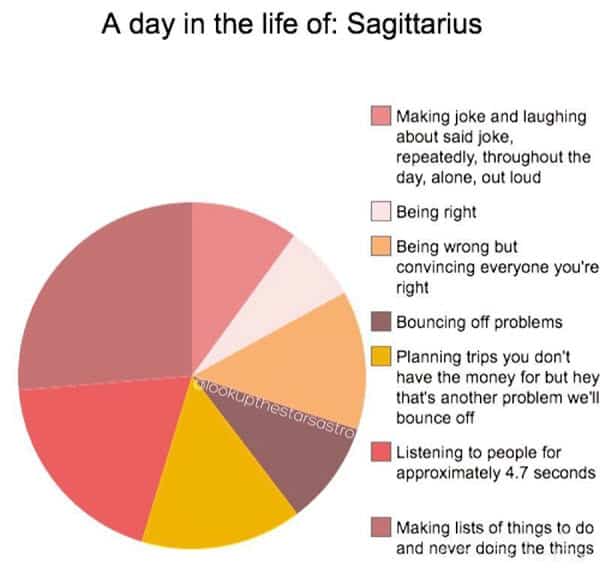 When A Sagittarius Goes On A Conspiracy Binge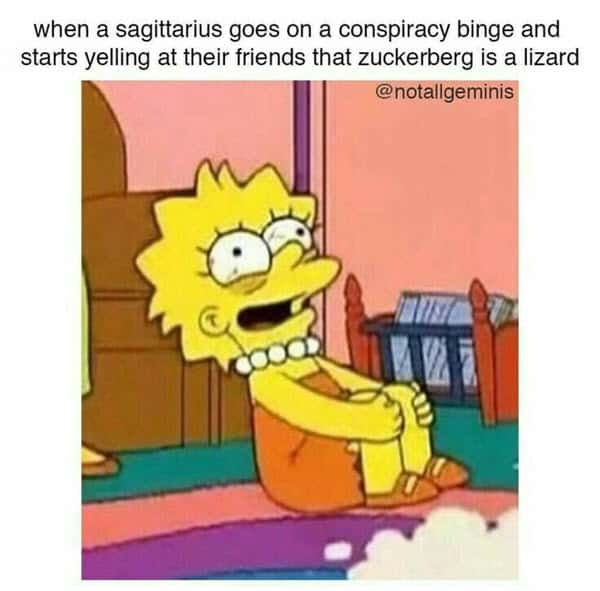 God Making Sagittarius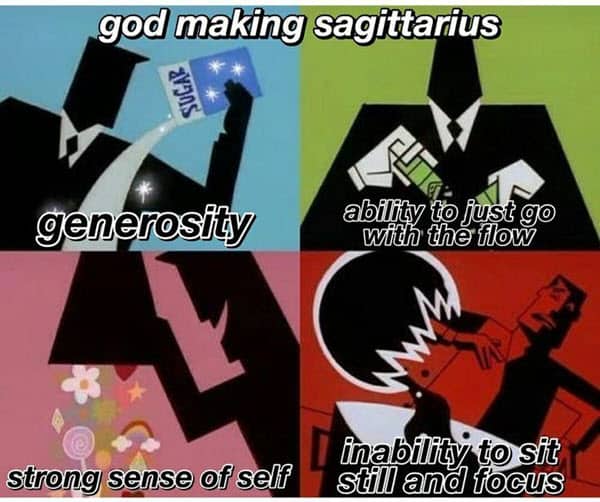 Sagittarius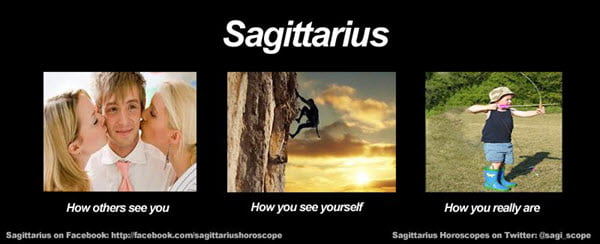 Sagittarius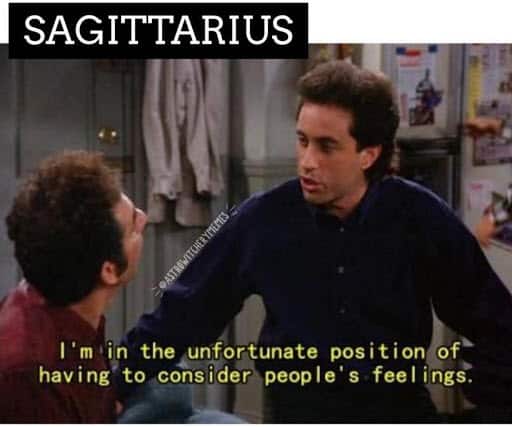 Don't forget to share your favorite Sagittarius meme with your friends and colleagues.