Looking for "That's what she said" memes? This popular phrase is a go-to when you're making sexual innuendos out of seemingly innocuous statements.
You might think that the Office said it first, but that's actually wrong. They made it popular in today's times but it was actually first said by Mike Myers in the 1992 movie Wayne's World. Here's proof:
Now, you green-minded folks, here are some funny that's what she said memes.
169 Lbs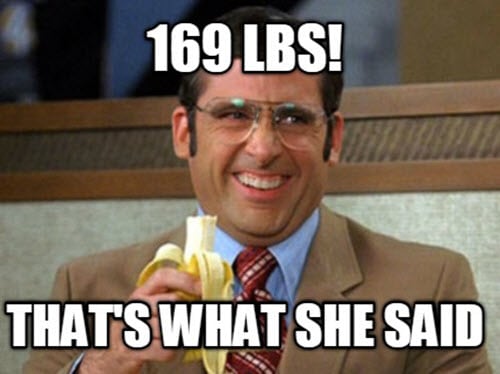 You Better Think Long And Hard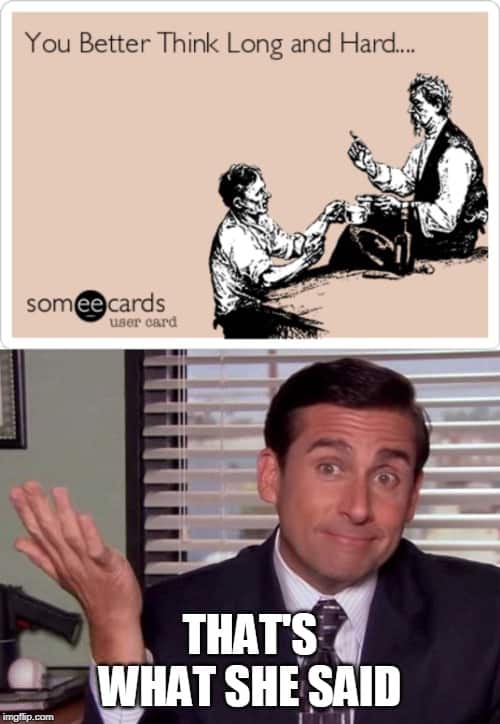 I Can't Believe You Came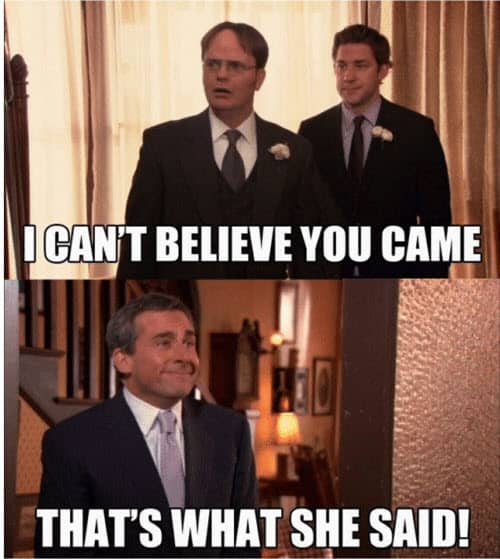 My Dad Makes That's What She Said Joke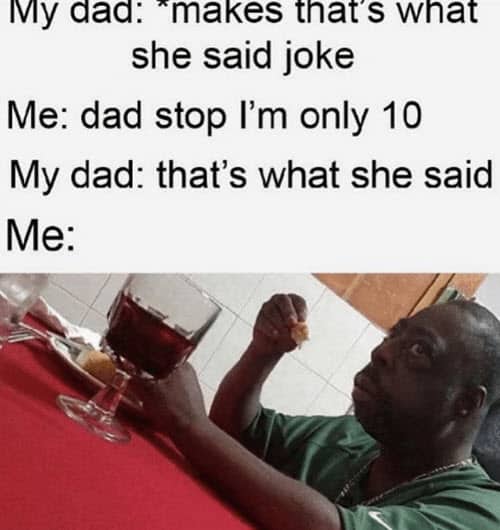 That Gym Teacher Has A Lot Of Dodge Balls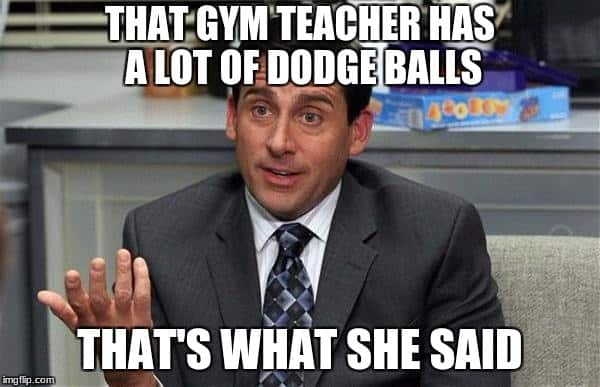 I Want You To Think About It Long And Hard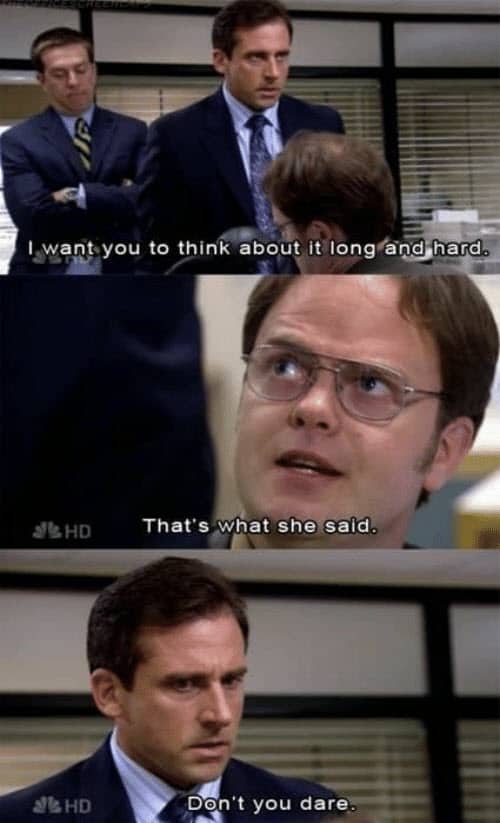 Alright Dwight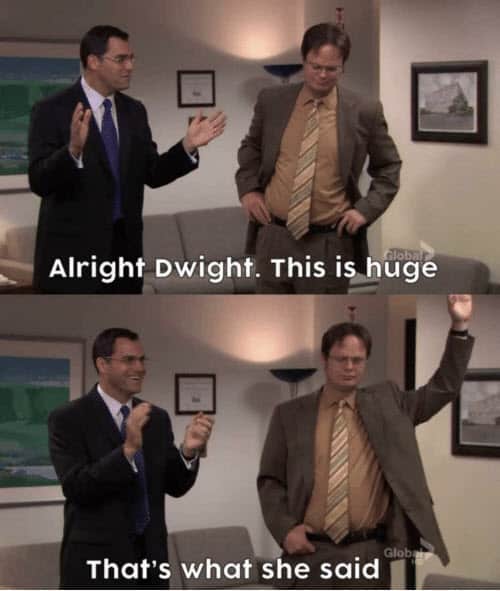 Happy Birthday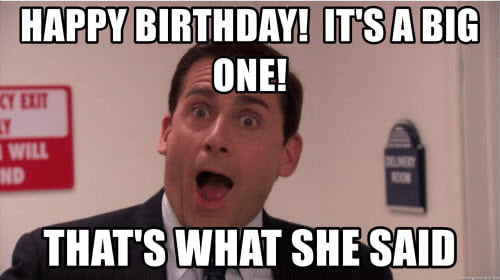 Michael You Are Making This Harder Than It Has To Be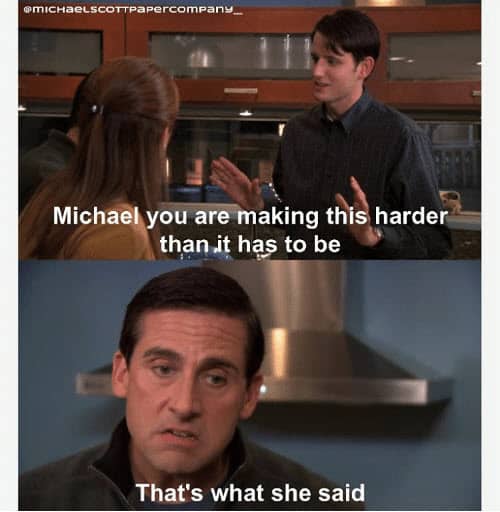 Hey Look At This Small Thing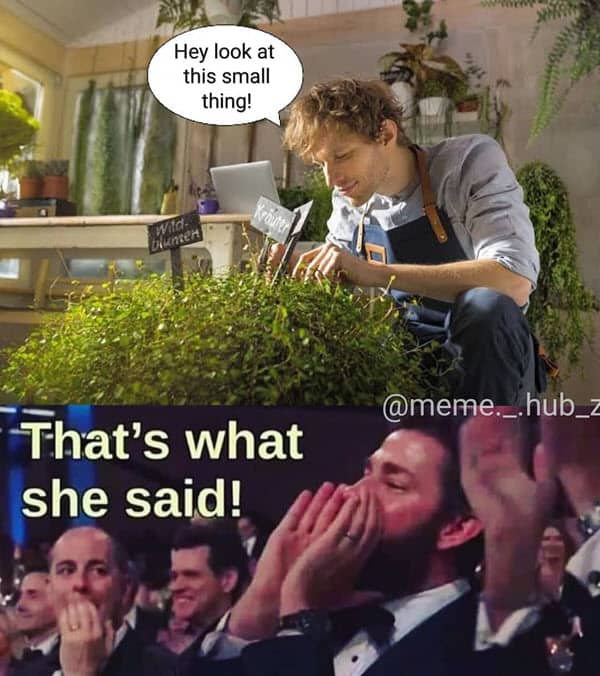 You've Come A Long Way Stark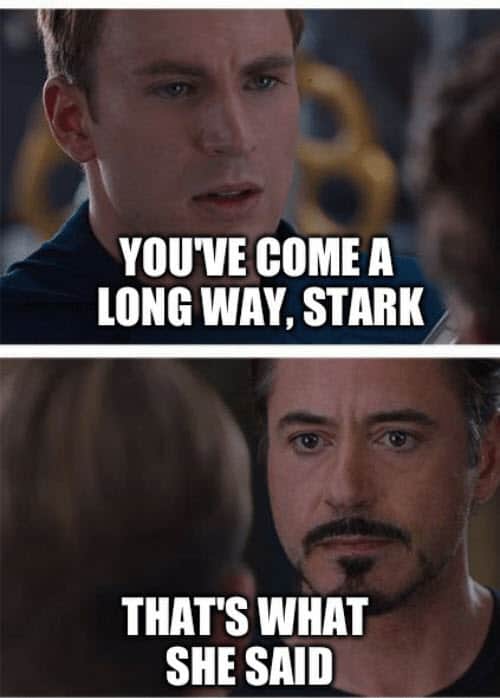 When Someone Says It's Stiff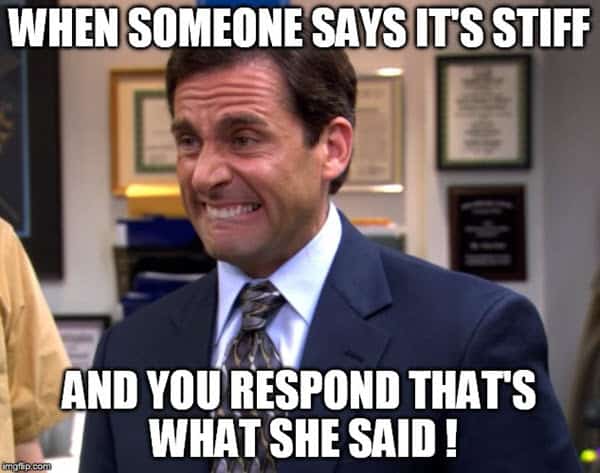 Thought It Would Be A Little Bigger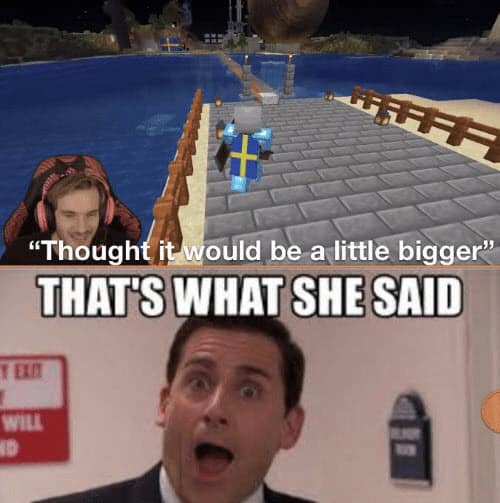 You're Hardly My First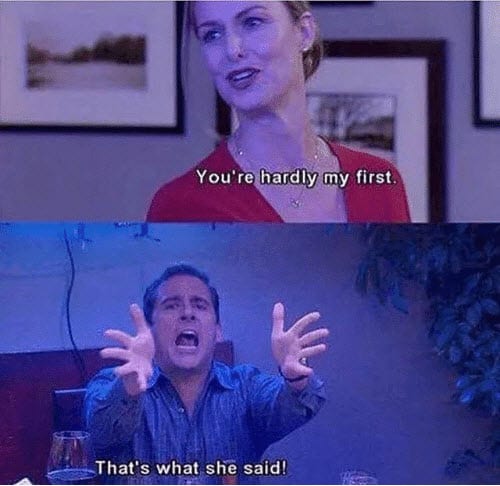 I'm Glad You All Came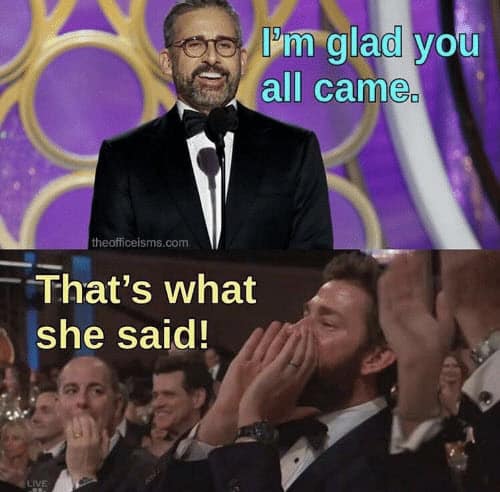 You probably thought this would be longer. Yep, that's what she said!