Are you looking for a Sunday night meme to cheer you up?
The moment you remember that tomorrow is Monday, you get this awful feeling about Sunday night. It's like Sunday night is the worst time of the week. You need to sleep early so you can prepare for work or school the next day.
See Also: Happy Weekend Quotes
If you are feeling bad about these things, then you'll surely love this collection of memes. Ready?
But I Don't Want To Go To Work Tomorrow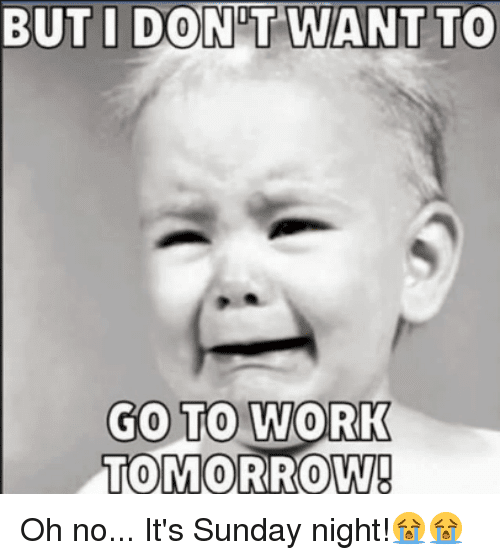 Diet Starts Tomorrow I Promise
Do I Have To Go Back To Work
How I Feel After Putting The Kids To Bed
How I Feel Every Sunday Night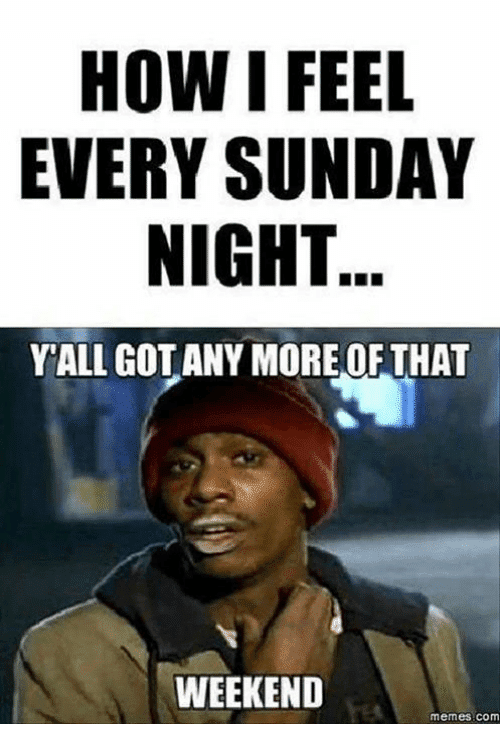 I Got The Sunday Night Blues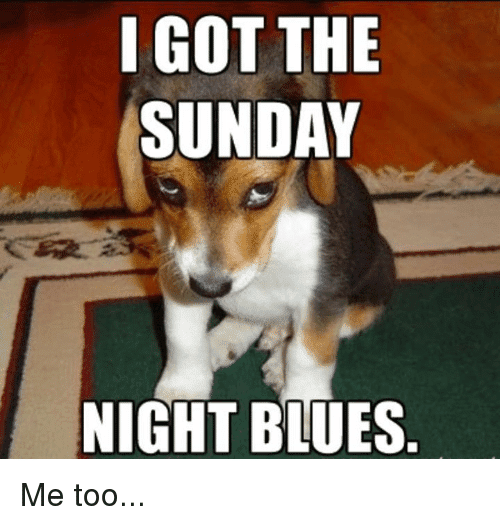 I Must Stop Monday From Coming… But How?
I'm Going To Get So Much Done This Weekend
Its Sunday Night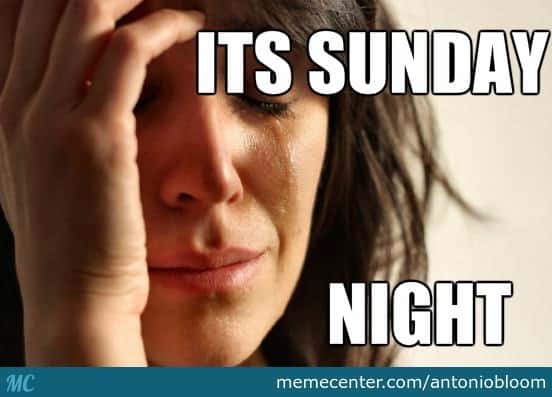 Me Every Sunday Night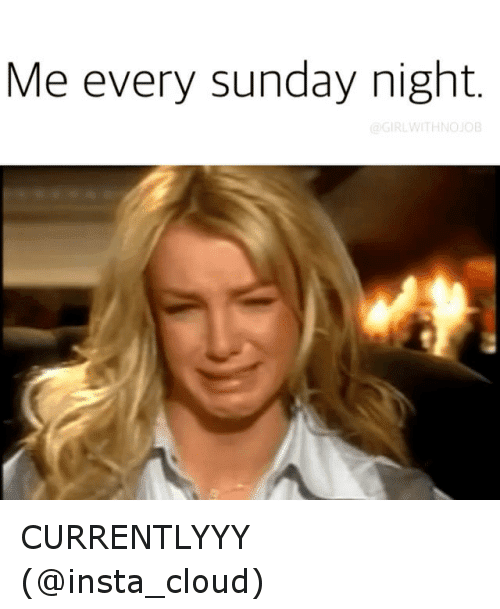 One Does Not Simply Be Happy On Sunday Night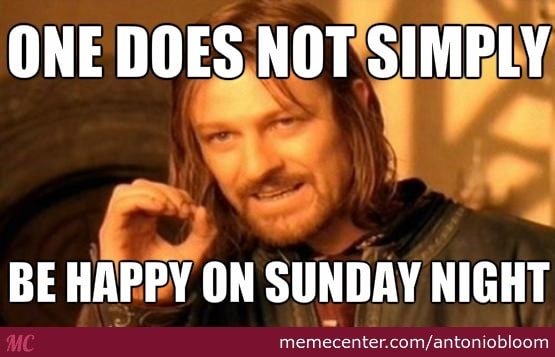 Setting My Alarm Tonight Like
Sunday Night? But It Was Just Friday!?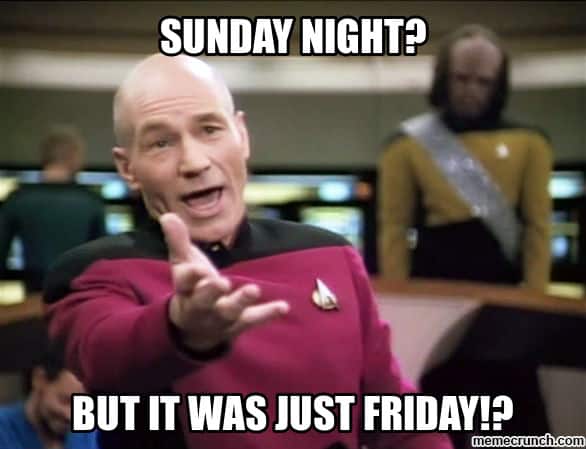 Sunday Night Has Me Like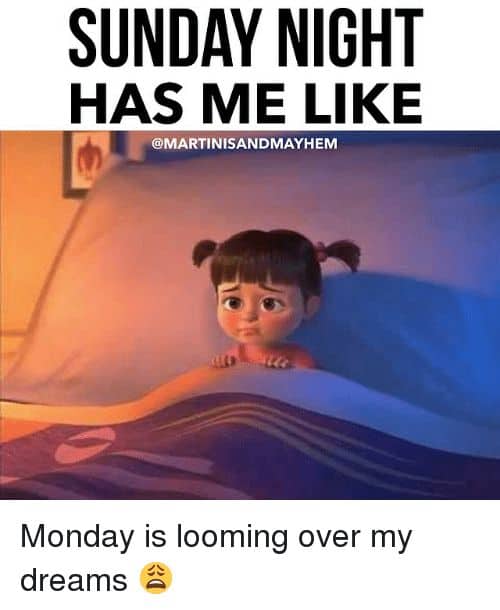 Sunday Night Is Here Again…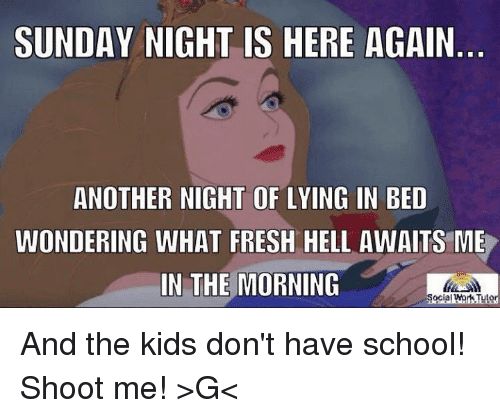 Sunday Night, No Work Done At All
That Sunday Night Feeling
The "I Can't Believe It's Sunday Night Already" Face.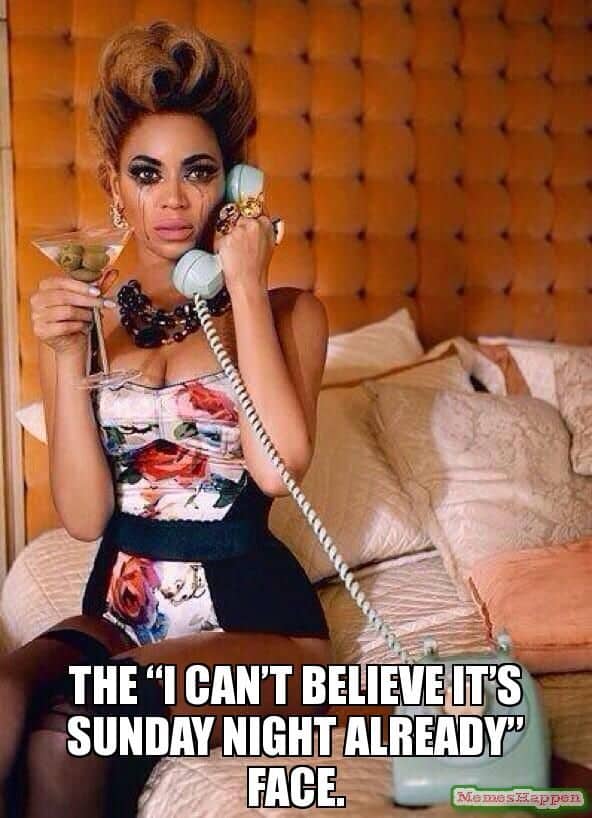 Tomorrow Is Monday Again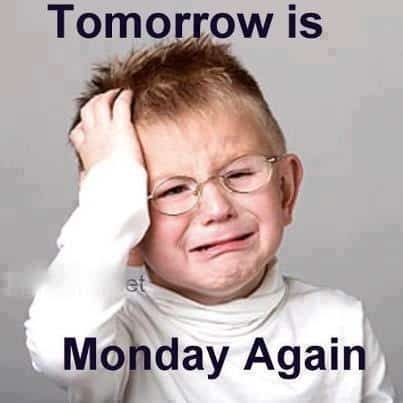 Weekend Please Don't Leave
When I Remember Tomorrow Is Monday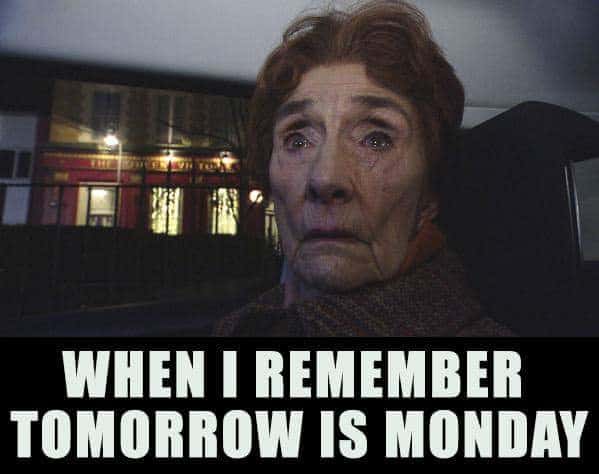 Don't forget to share your favorite Sunday night meme with your friends and colleagues!