Are you looking for a Sunday night meme to cheer you up?
Sunday is an amazing day. It's that second day of rest and relaxation. And then night time comes around and you have to face reality again. The next day is Monday and it's back to the grind. It's back to awful colleagues or hefty schoolwork. It's another 5 days of hard work and toiling.
To help cheer you up, here are some funny Sunday night memes.
But I Don't Want To Go To Work Tomorrow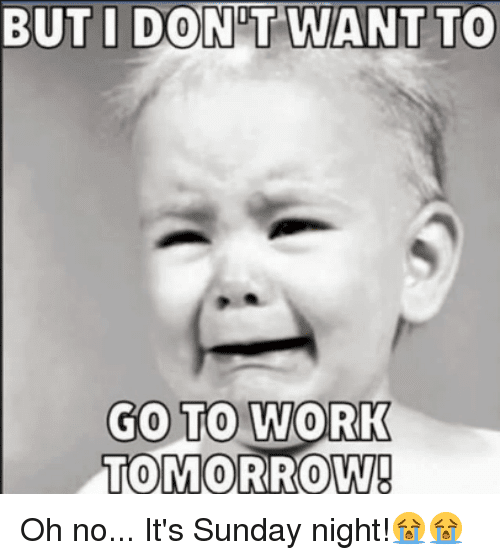 Do I Have To Go Back To Work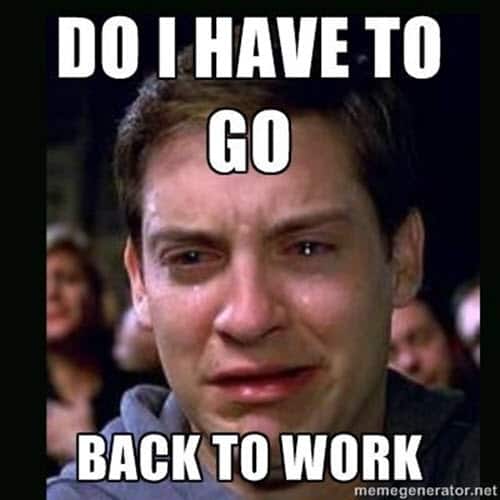 How I Feel Every Sunday Night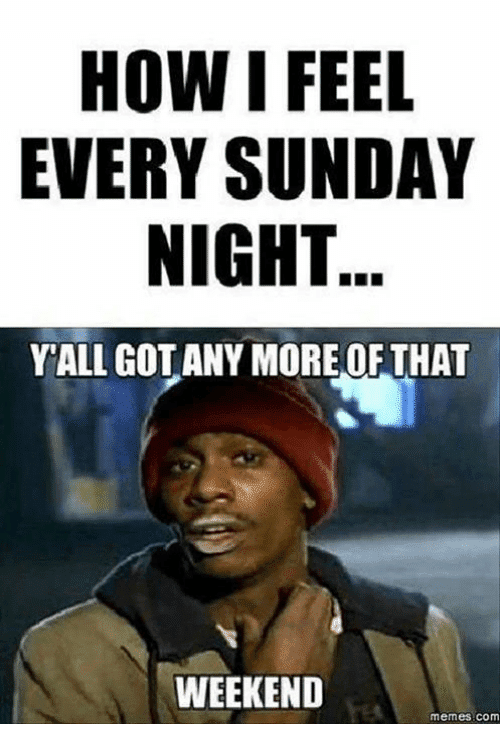 I Got The Sunday Night Blues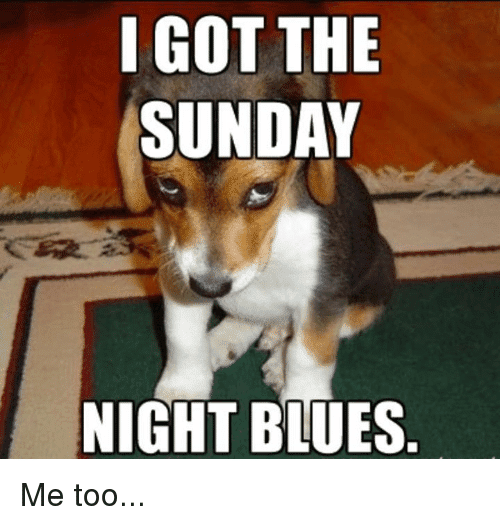 I Must Stop Monday From Coming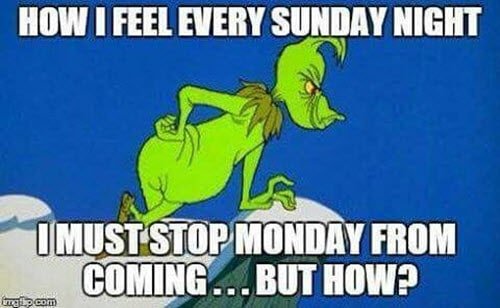 I'm Going To Get So Much Done This Weekend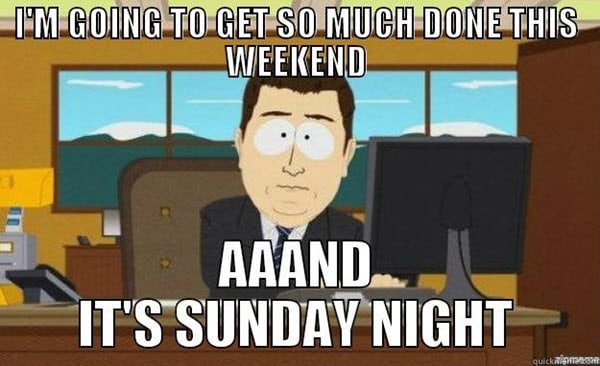 Its Sunday Night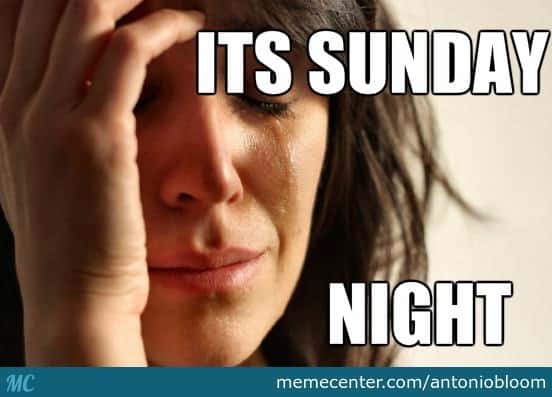 Me Every Sunday Night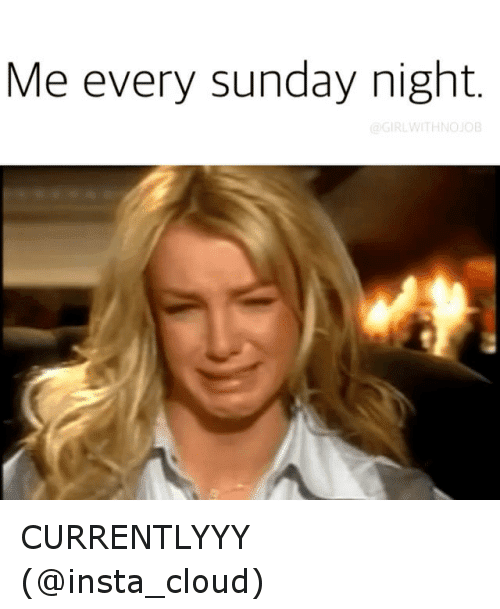 One Does Not Simply Be Happy On Sunday Night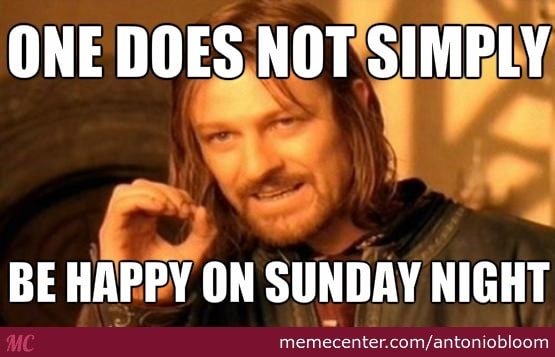 Setting My Alarm Tonight Like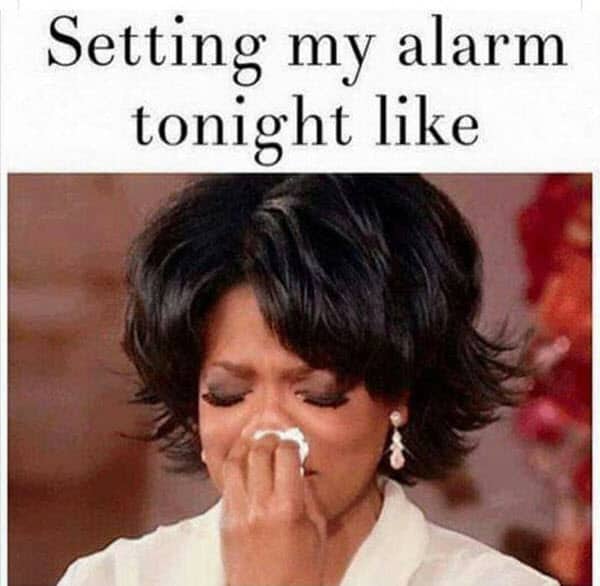 Sunday Night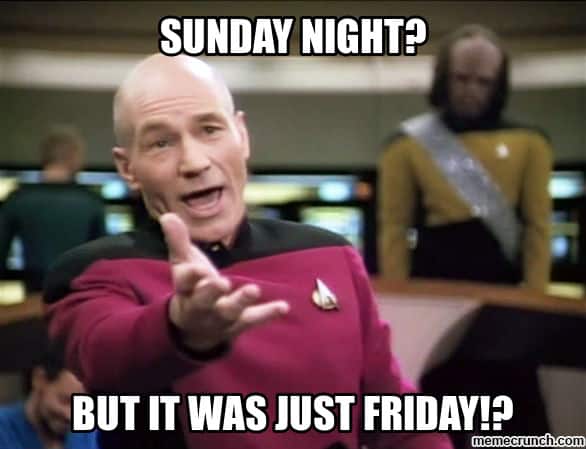 Sunday Night Has Me Like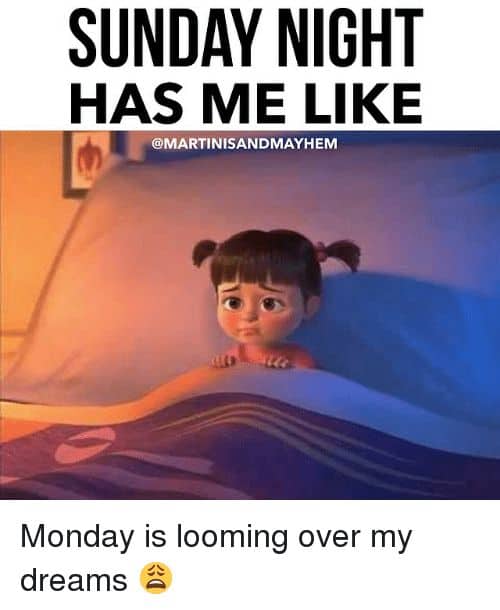 Sunday Night Is Here Again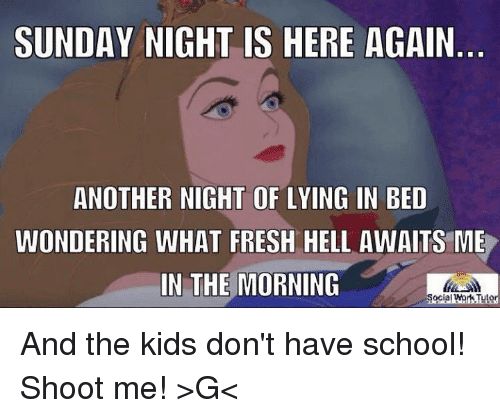 Sunday Night No Work Done At All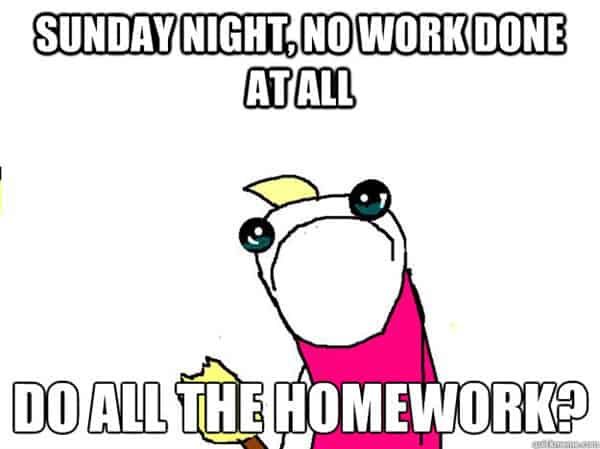 That Sunday Night Feeling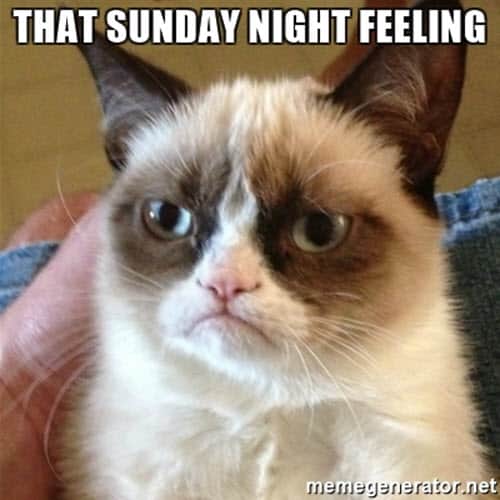 The I Can't Believe It's Sunday Night Already Face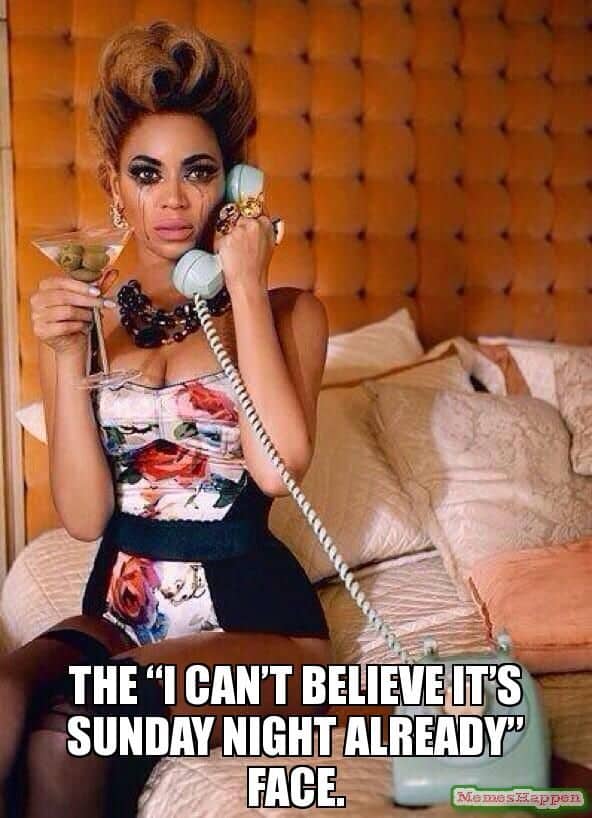 Tomorrow Is Monday Again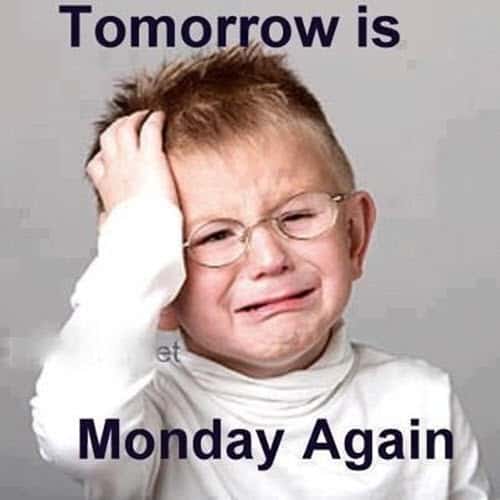 Weekend Please Don't Leave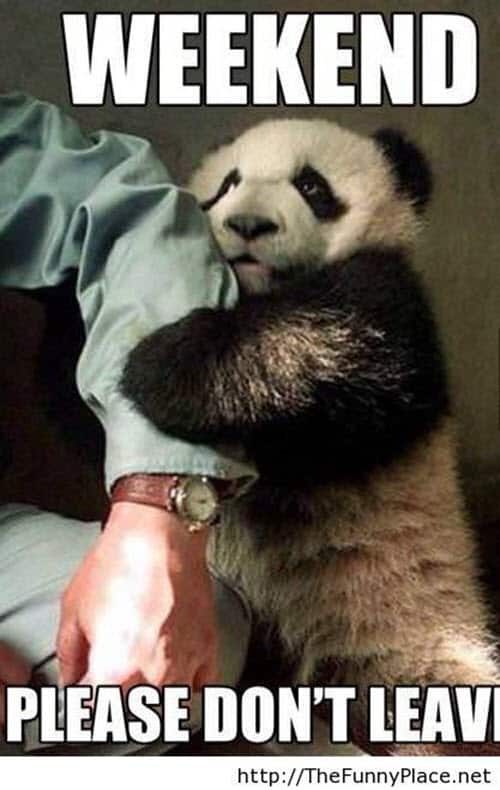 When I Remember Tomorrow Is Monday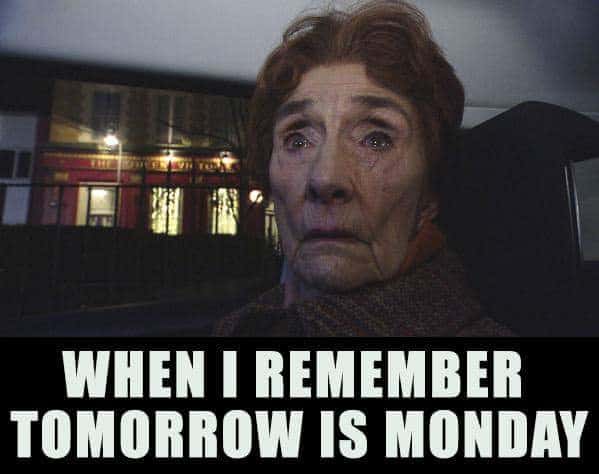 And Sunday Night Is Here Again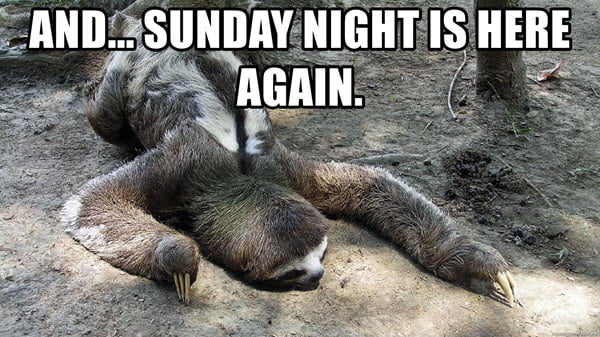 Sunday Night Blues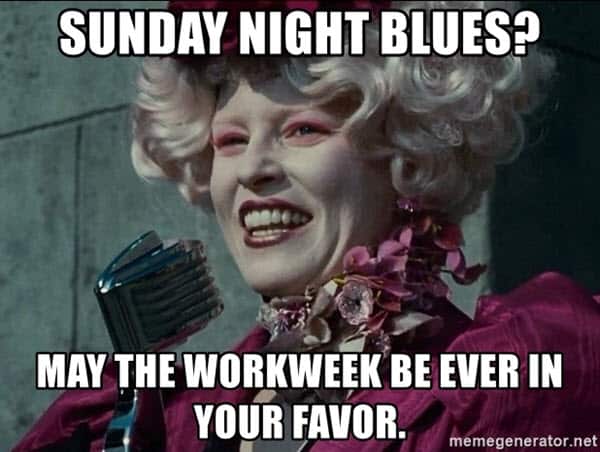 Going To Bed On Sunday Night Like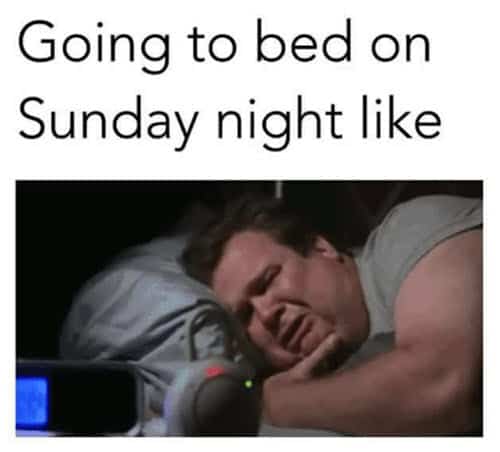 Sunday Night Is Here Again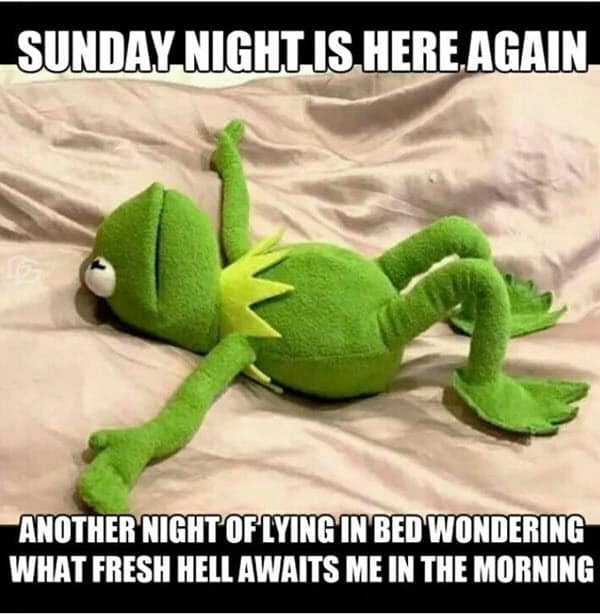 When You Leave All Your Homework On Sunday Night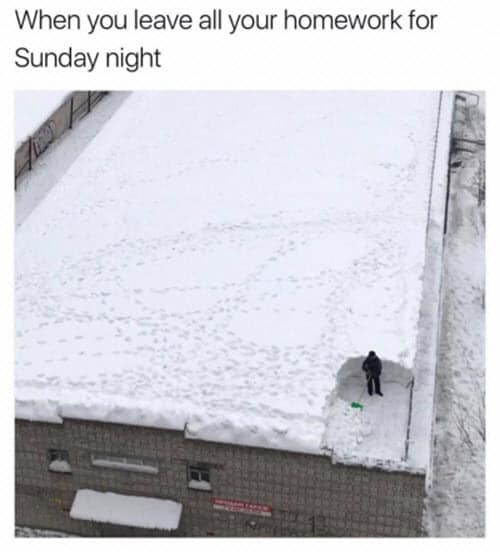 When You Realize It's Sunday Night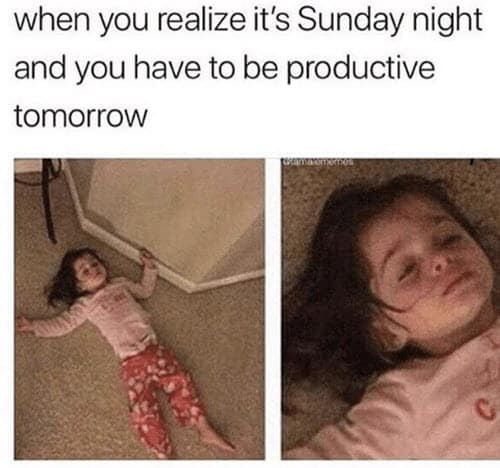 When It's Sunday Night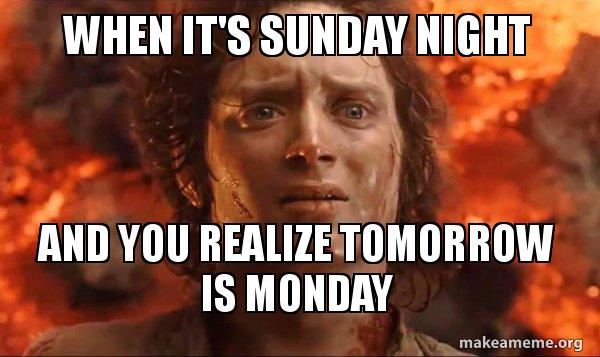 Don't forget to share your favorite Sunday night meme with your friends and colleagues!