Family is certainly one of the most important things in life. Our parents and siblings are with us during good times and bad. They show unconditional love and they support no matter what.
However, families can get complicated at times. During those moments, it's easy to temporarily forget what they mean to us.
As a way to remind you about the importance of your loved ones, here are 35 amazing quotes about family.
Family Quotes
Family… where life begins and love never ends.
Sometimes the best families are the ones God builds using unexpected pieces of our hearts. – Melanie Shankle
It takes a lot of work to put together a marriage, to put together a family and a home. – Elizabeth Edwards
The love of family and the admiration of friends is much more important than wealth and privilege. – Charles Kuralt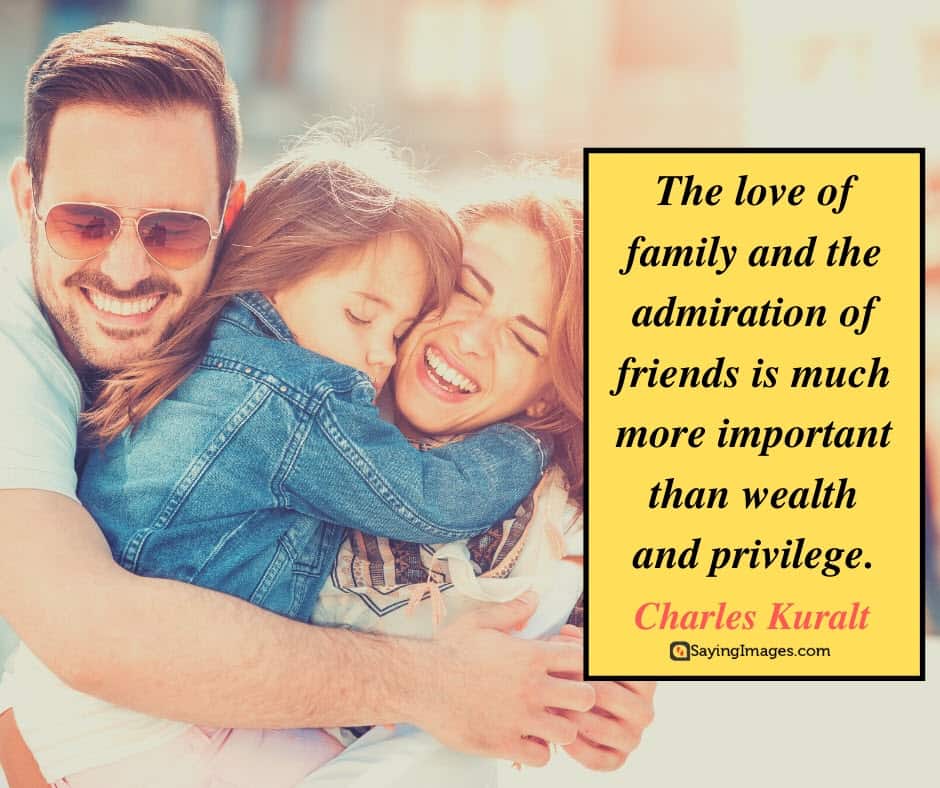 You don't choose your family. They are God's gift to you, as you are to them. – Desmond Tutu
Having a place to go — is a home. Having someone to love — is a family. Having both — is a blessing. – Donna Hedges
I think togetherness is a very important ingredient to family life. – Barbara Bush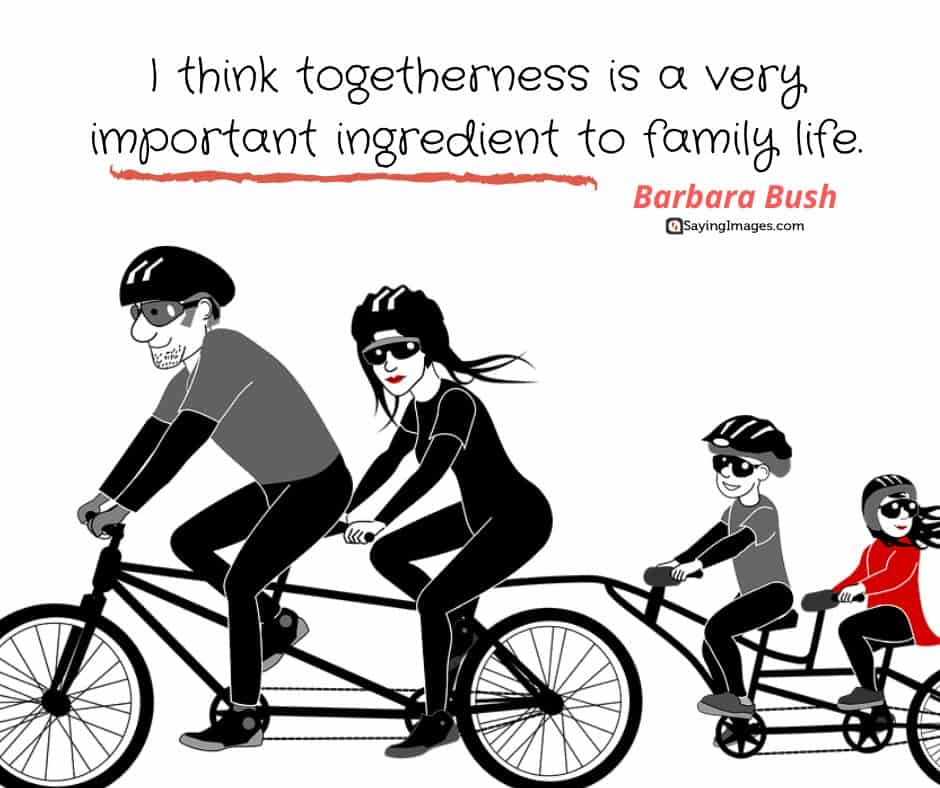 One day you will do things for me that you hate. That is what it means to be family. – Jonathan Foer
Happiness keeps you sweet. Trials keep you strong. Sorrows keep you human. Failure keeps you humble. Success keeps you glowing. Friends and family keep you going.
Family is not an important thing. It's everything. – Michael J. Fox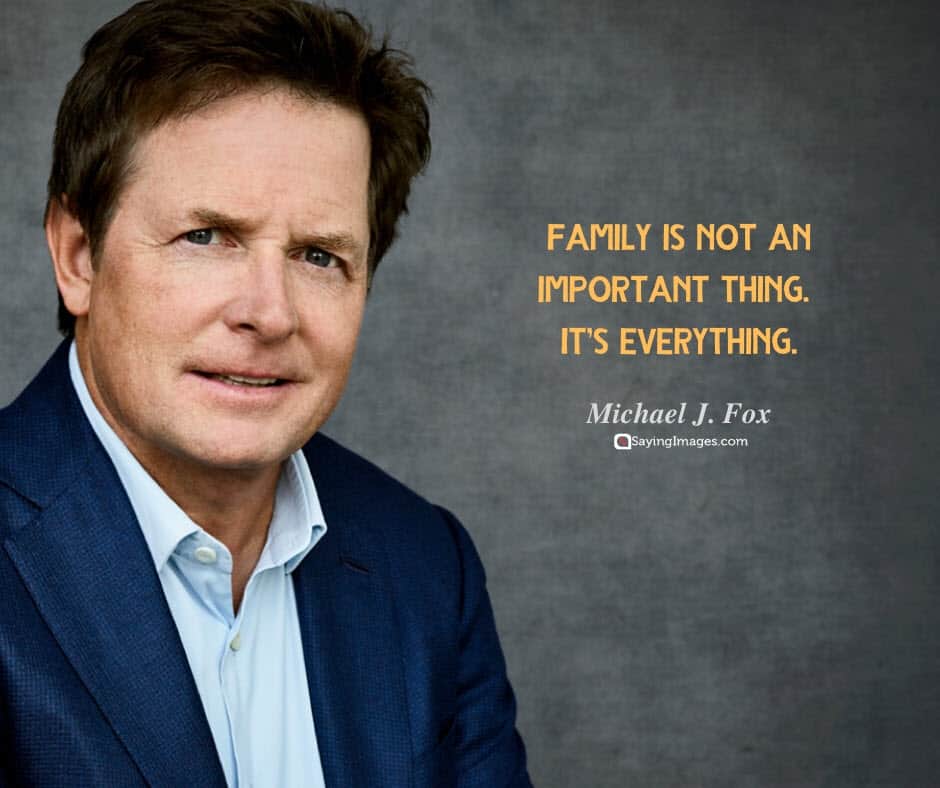 The happiest moments of my life have been the few which I have passed at home in the bosom of my family. – Thomas Jefferson
The bond that links your true family is not one of blood, but of respect and joy in each other's life. – Richard Bach
I sustain myself with the love of family. – Maya Angelou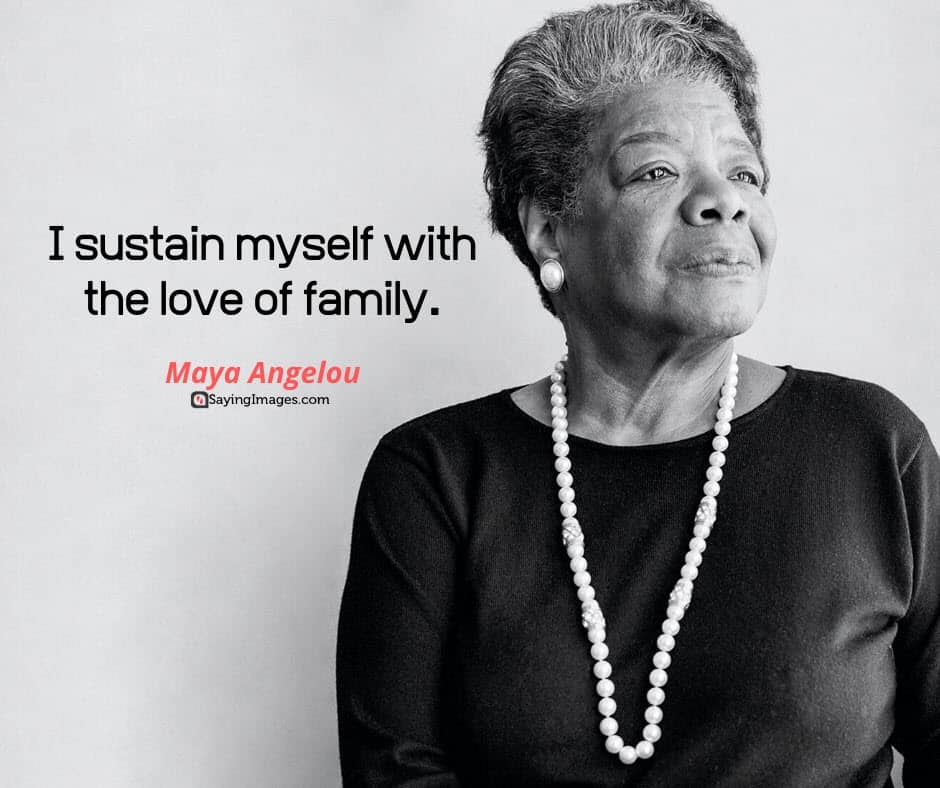 A man travels the world over in search of what he needs and returns home to find it. – George Moore
No family is perfect, we argue, we fight. We even stop talking to each other at time. But in the end, family is family, the love will always be there.
Being a family means you are a part of something very wonderful. It means you will love and be loved for the rest of your life. – Lisa Weed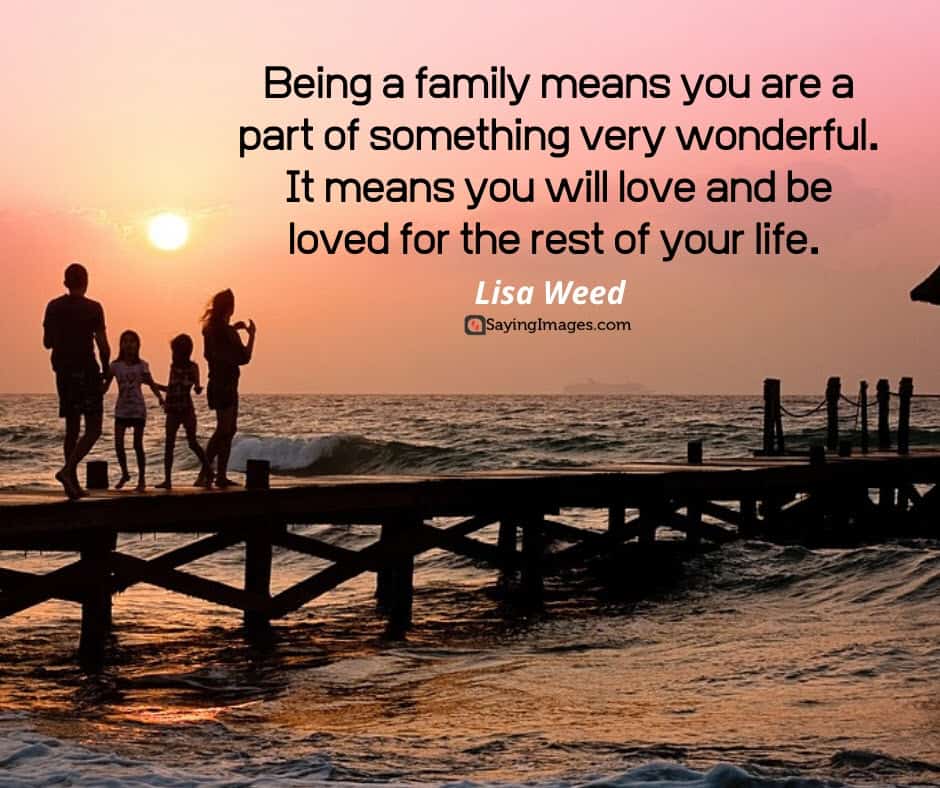 Home is people. Not a place. If you go back there after the people are gone, then all you can see is what is not there anymore. – Robin Hobb
Families are like branches on a tree. We grow in different directions yet our roots remain as one.
At the end of the day, a loving family should find everything forgivable. – Mark V. Olsen
The family is the first essential cell of human society. – Pope John XXIII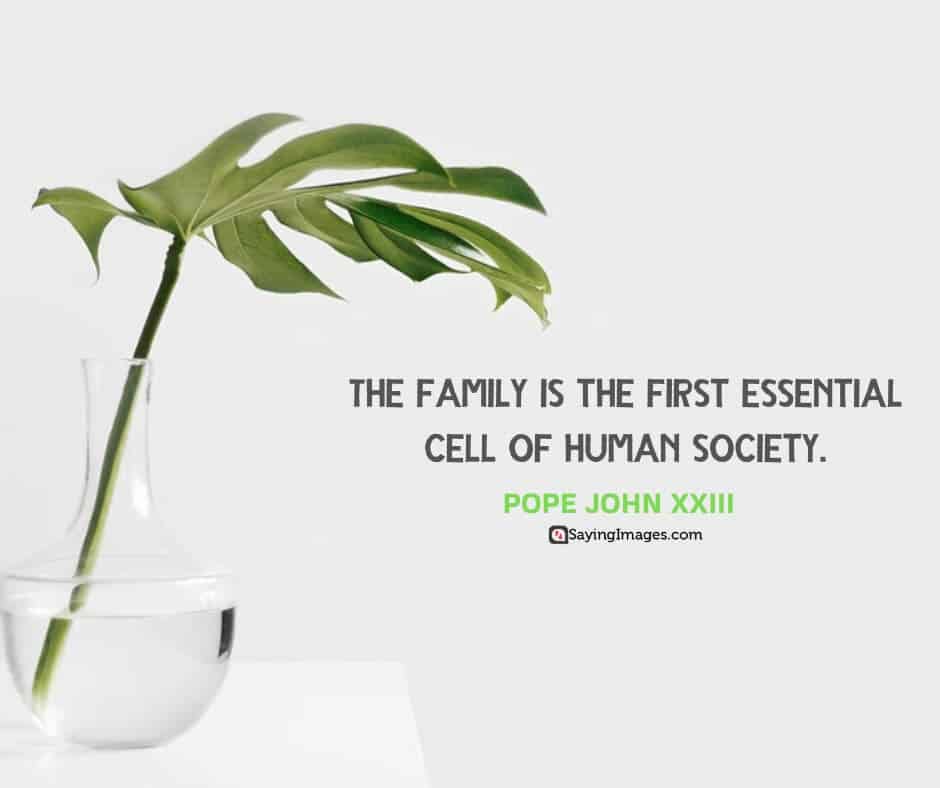 When you look at your life, the greatest happiness is family happiness. – Joyce Brothers
In every conceivable manner, the family is linked to our past, bridge to our future. – Alex Haley
Ohana means family and family means nobody gets left behind or forgotten. – Stitch, "Lilo and Stitch"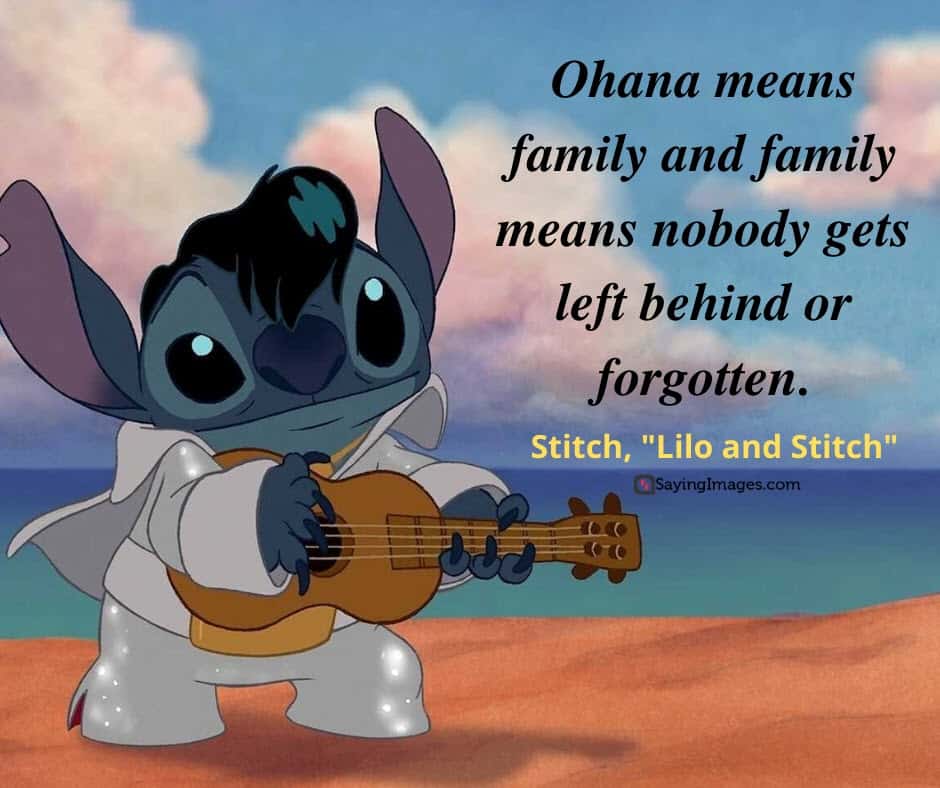 When everything goes to hell, the people who stand by you without flinching — they are your family. – Jim Butcher
Family means no one gets left behind or forgotten. – David Ogden Stiers
Our most basic instinct is not for survival but for family. – Paul Pearsall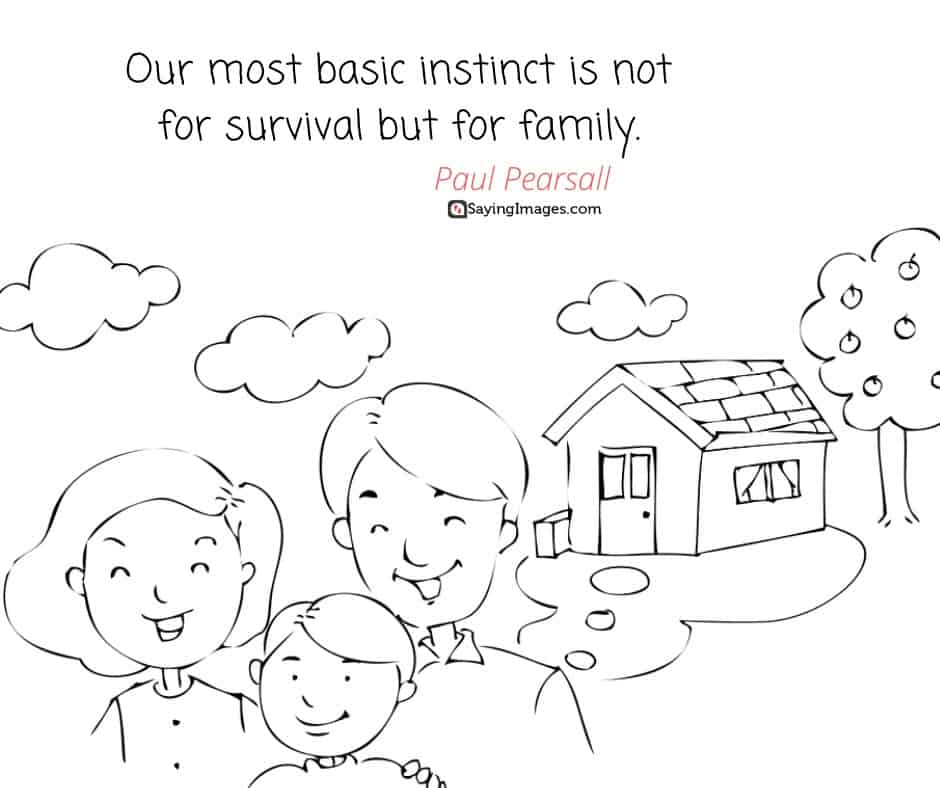 A family is a place where minds come in contact with one another. – Buddha
Without a family, man, alone in the world, trembles with the cold. – Andre Maurois
Family is a life jacket in the stormy sea of life. – J. K. Rowling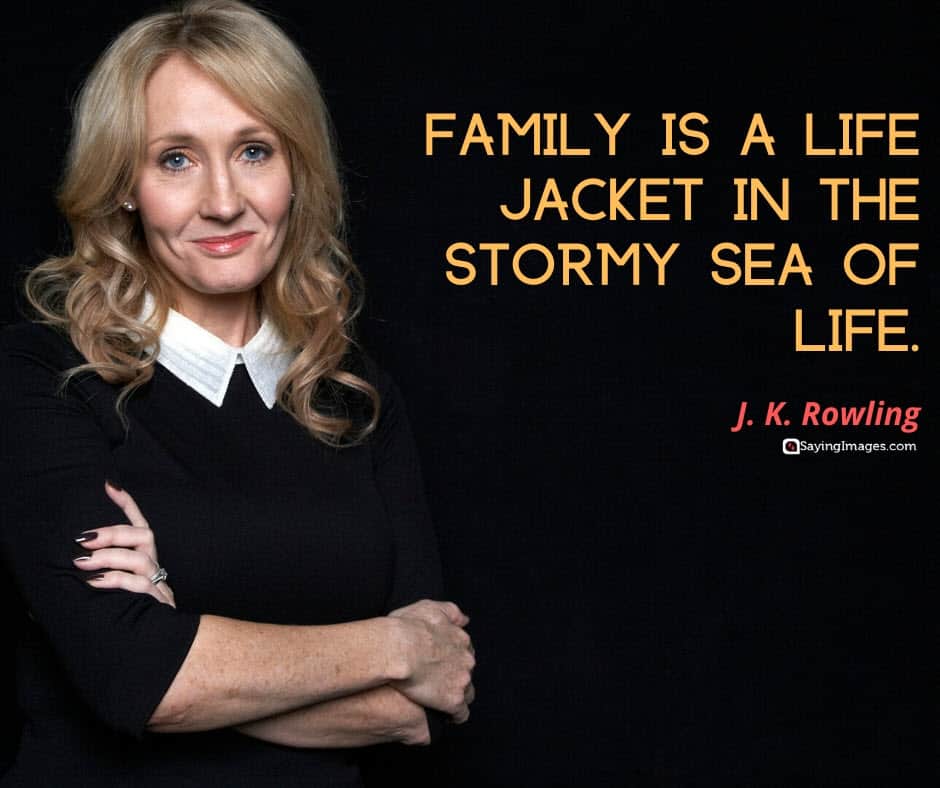 Families are like fudge – mostly sweet with a few nuts.
Everyone needs a house to live in, but a supportive family is what builds a home. – Anthony Liccione
A family doesn't have to perfect; it just needs to be united.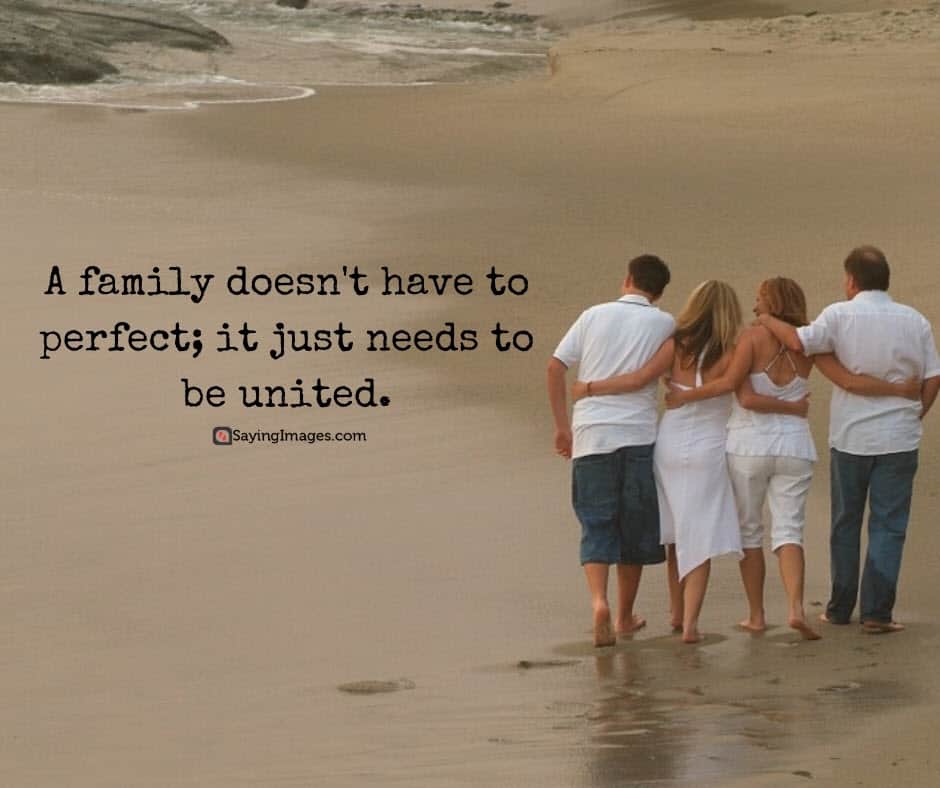 Families are the compass that guides us. They are the inspiration to reach great heights and our comfort when we occasionally falter. – Brad Henry
It didn't matter how big our house was; it mattered that there was love in it. – Peter Buffett
Families are the compass that guides us. They are the inspiration to reach great heights, and our comfort when we occasionally falter. – Brad Henry
Show how much you care about your loved ones by sharing these quotes about family. Don't forget to tag them!