Madea, also known as Mabel Simmons, is a character played by Tyler Perry. She has this weird tendency to overreact and threaten others with deadly weapons.  She's known to use vulgar language and show off her outrageous toughness.
Despite her tough personality, Madea still has a soft side. She's actually very loving and has this heart-warming motherly behavior. Just make sure that you aren't disrespectful, rude or lazy so you won't annoy Madea.
Now, if you're impressed with her character, here's a Madea meme collection you can share with others!
Ladies If Your Man Is Living In Your House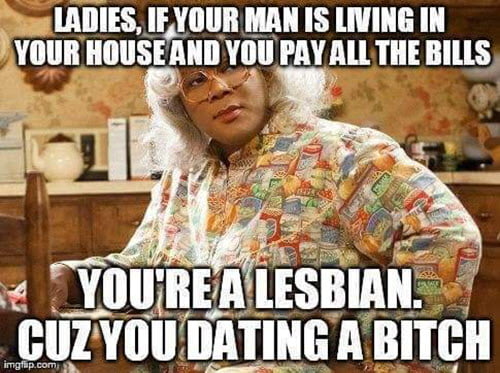 Oh Lort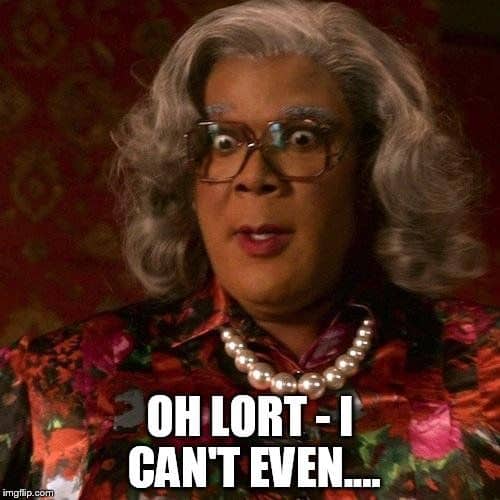 I'm Keeping My Eye On You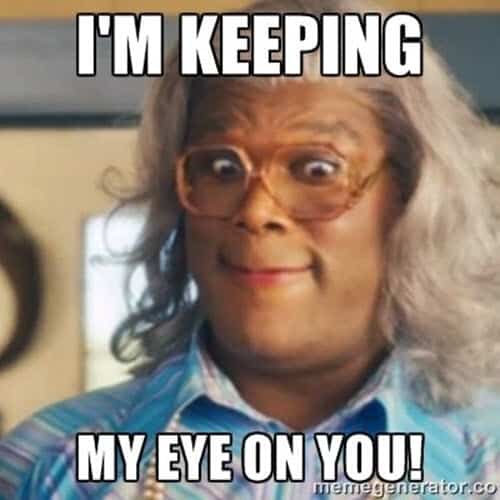 Hallelujer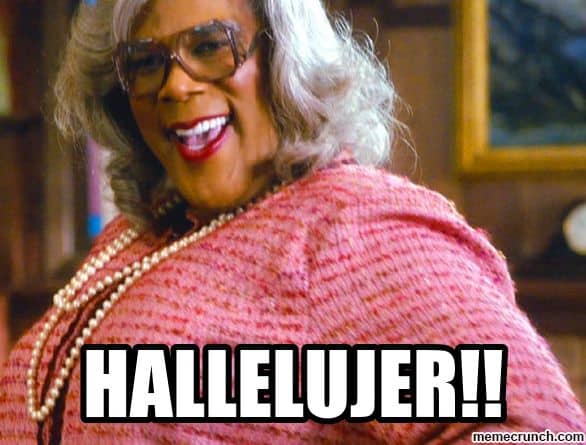 When You On Break Chilling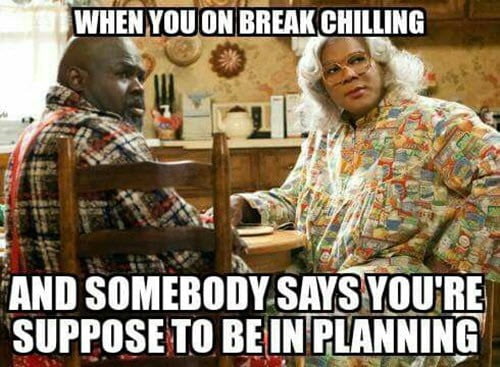 Say Jira One More Time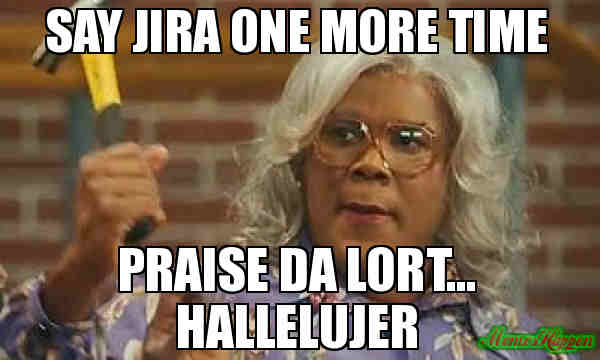 U Mad
So You Gon Keep Scrolling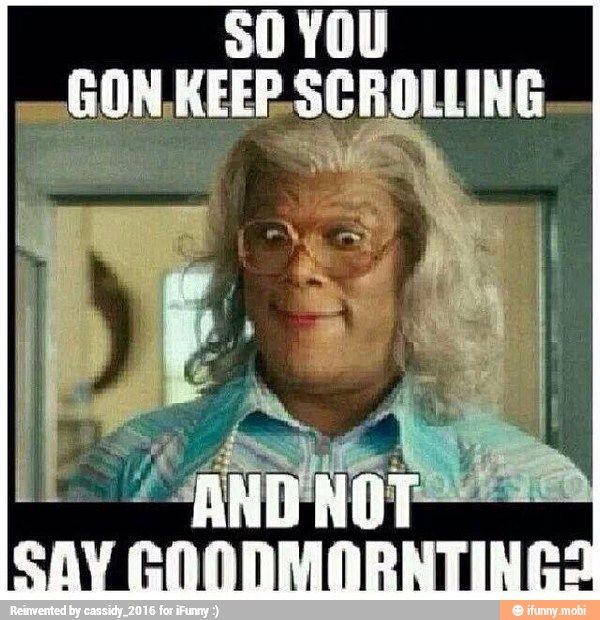 Hellur It's Friday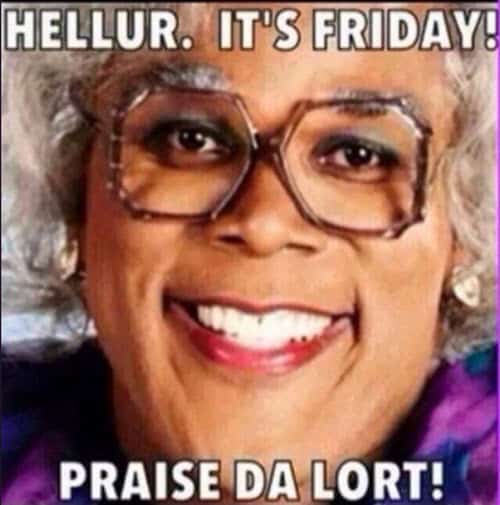 Stop Editing Your Pics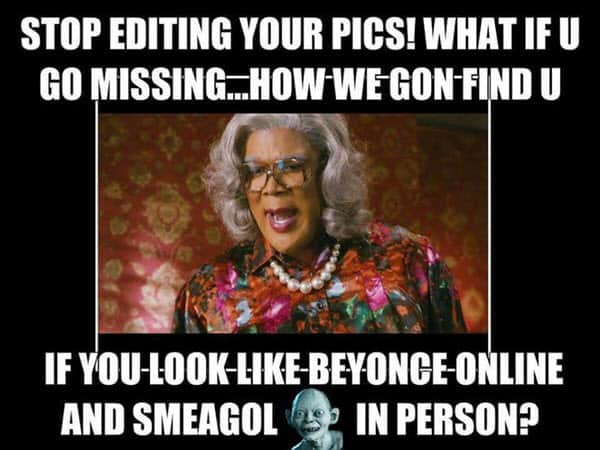 Hallelujer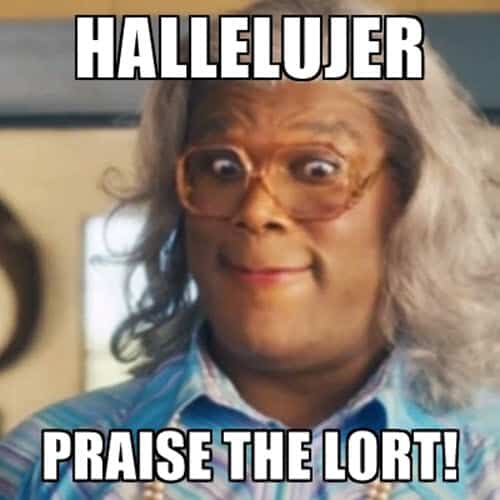 Oh Lort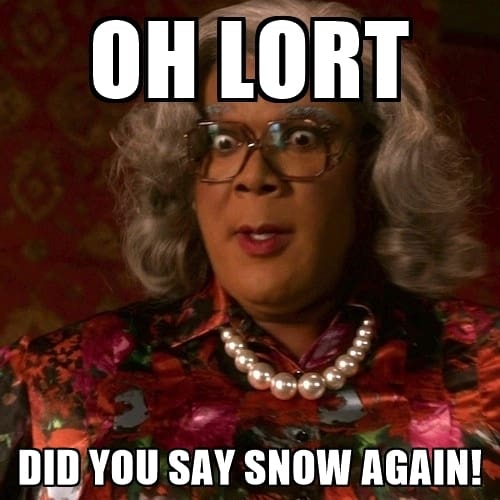 Now Git Somewhere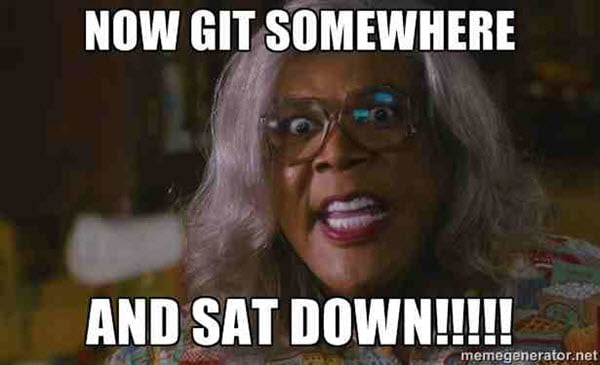 If You Don't Know How To Be Yourself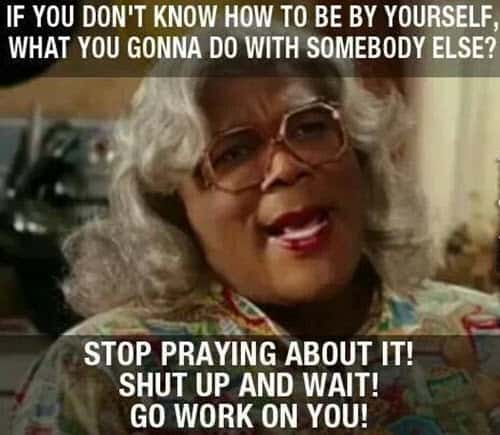 Oh Hell No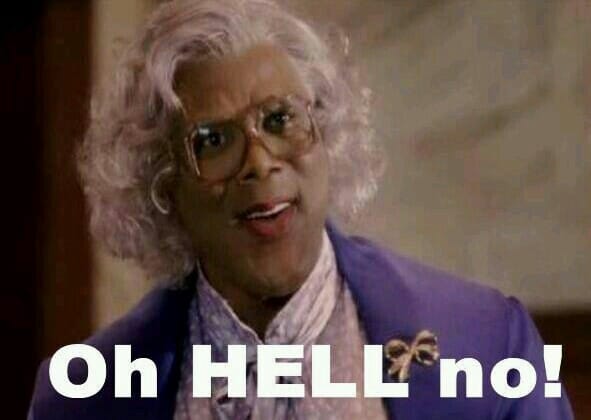 I Hate When Bitches Say "We Don't Like Each Other"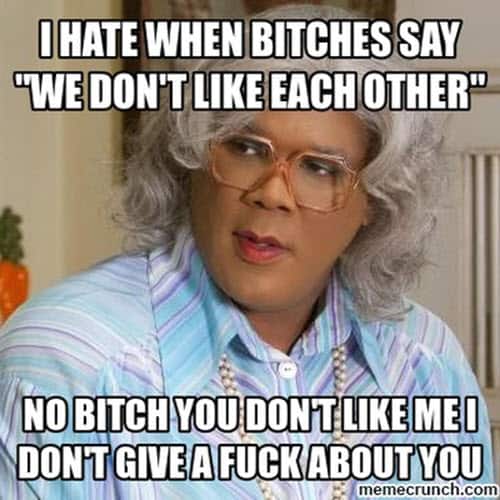 Start The Clock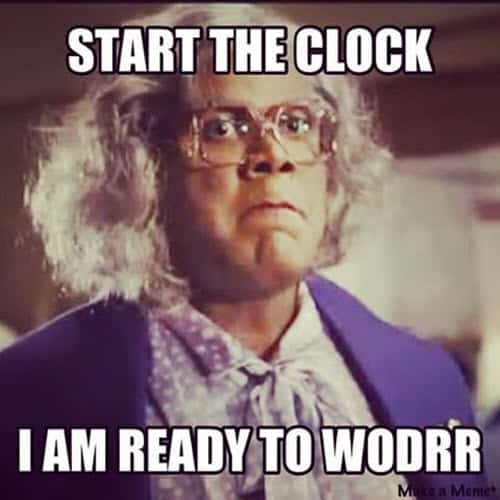 What In The Hell Did I Scroll Up On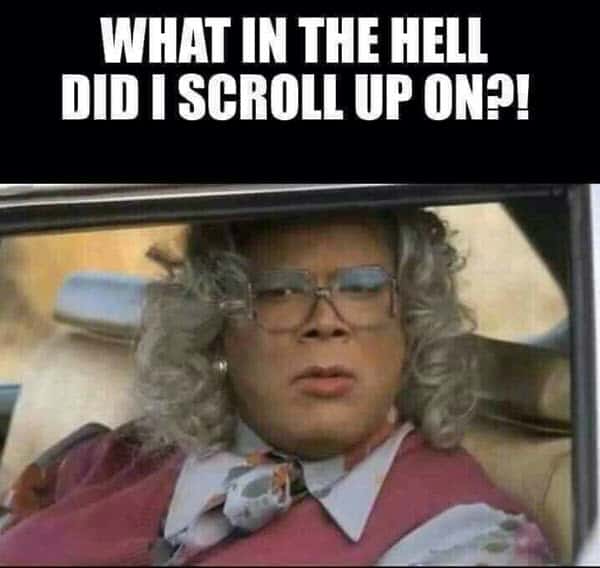 Hello It's Me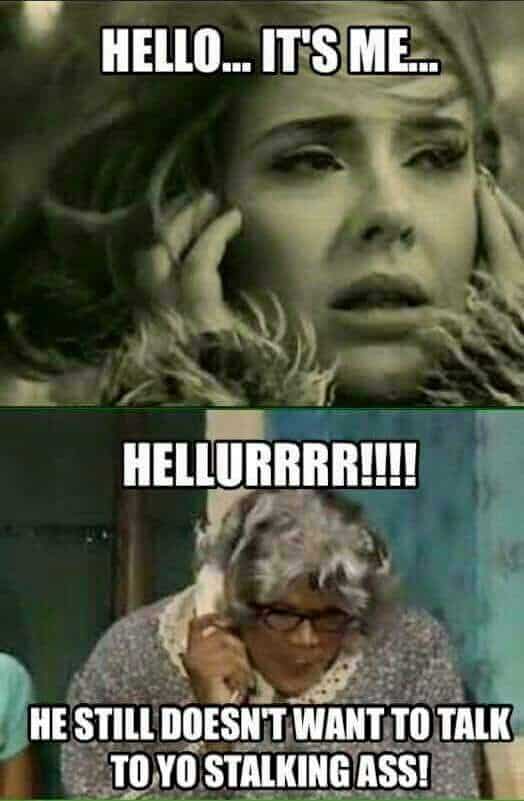 Go Ahead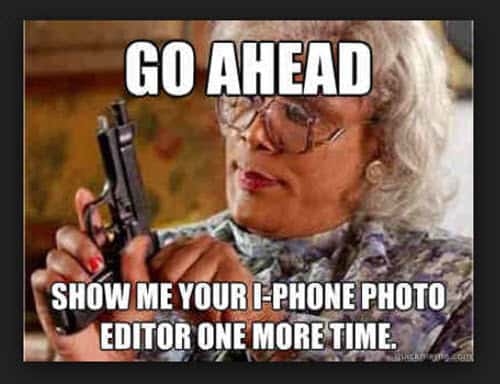 I'd Kick You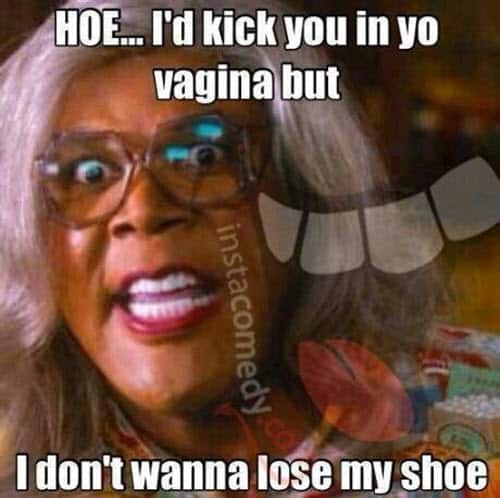 If I Come Back In Here And You Still In Bed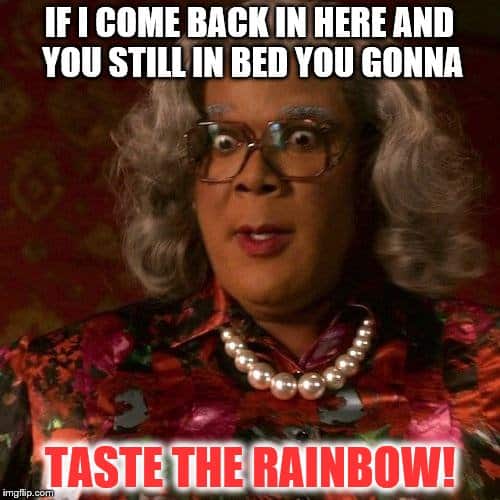 I'm About To Introduce You To Jesus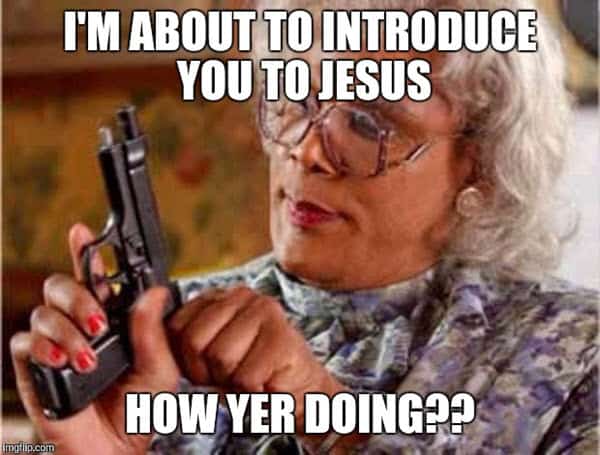 Hallellujer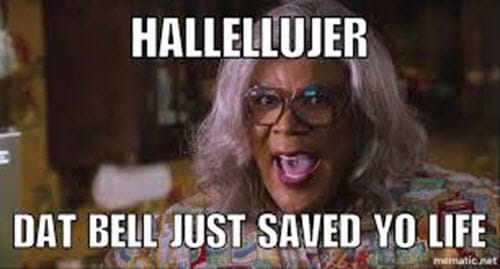 Like A Giant Bag Of Skittles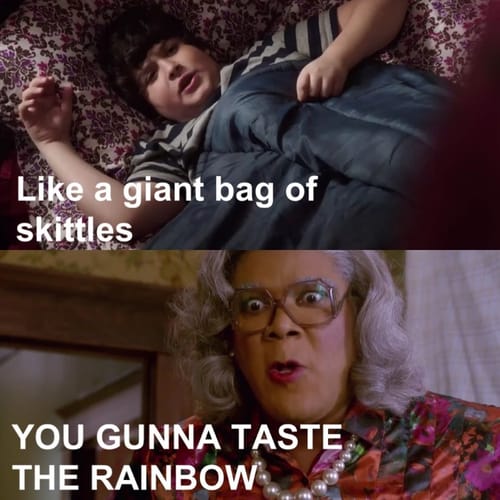 Shaba Daba Daba Da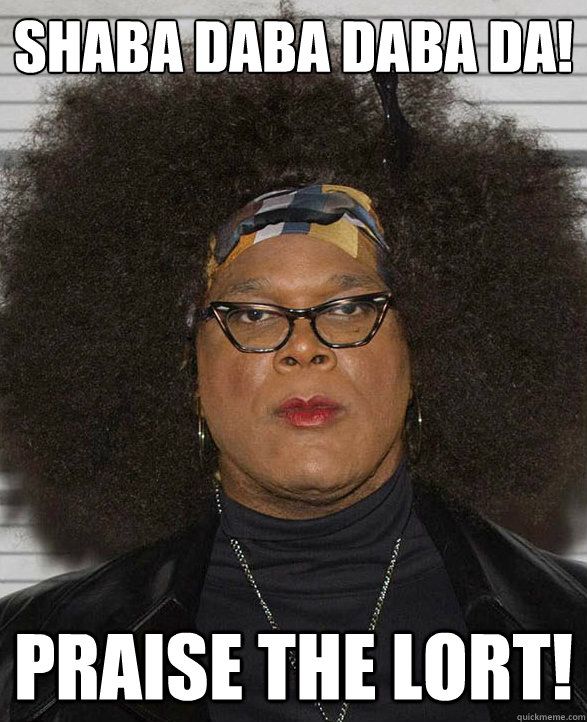 The Face You Make When Bae Says He's Grilling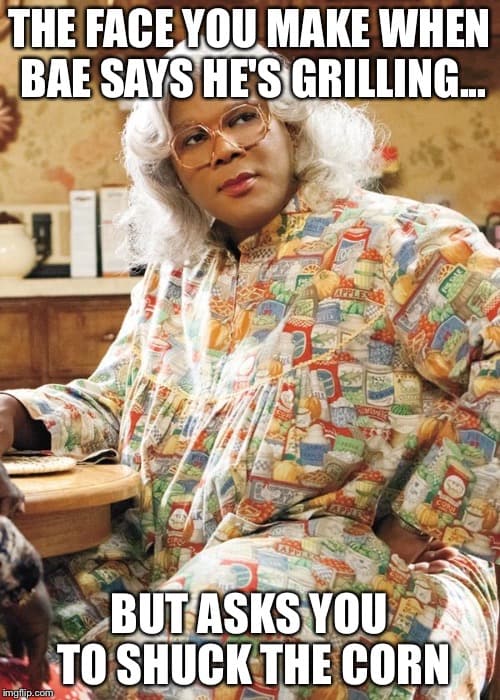 Girlllllllllll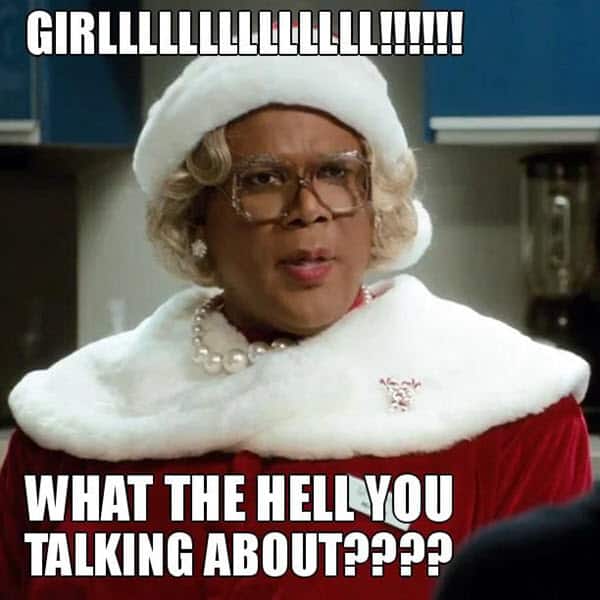 Look At You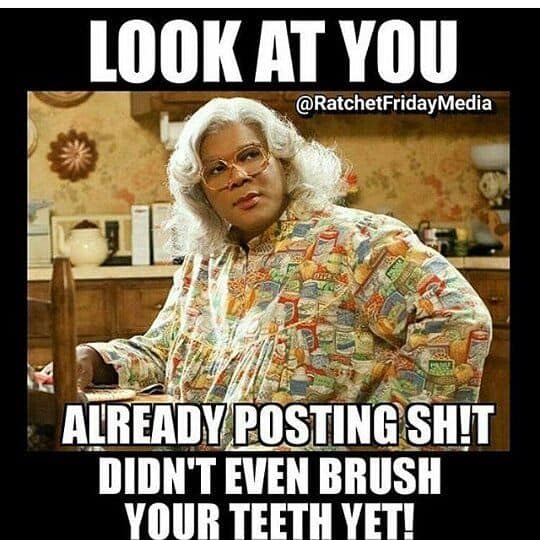 Let Dat Fone Ring One Mo Time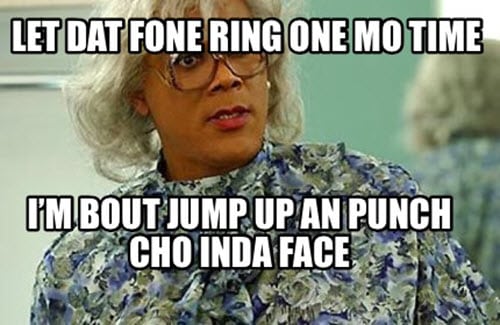 Don't forget to share your favorite Madea meme with your friends!