Some of us are lucky enough to passionately love our work. Others are not as lucky and feel that every day is a huge burden on their shoulders. For the latter, a leaving work meme is most appropriate.
Can you relate to the below? How do you feel when you turn off your computer and push back your chair?
Pick your favorite leaving work meme from below. Just make sure to be careful not to post them on your social media if your boss is on your Friend list!
That Moment When You Walk Out
When You Start Your Vacation
The Face I Make
Knowing I Did Nothing The Whole Day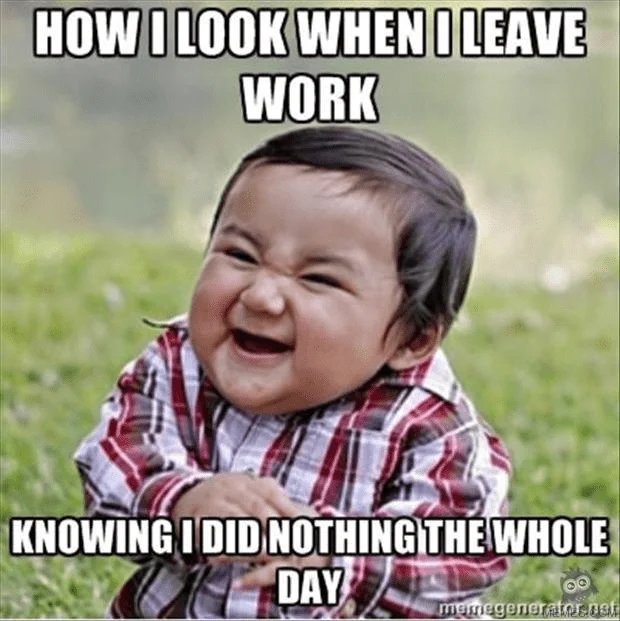 When Your Boss Says Before You Go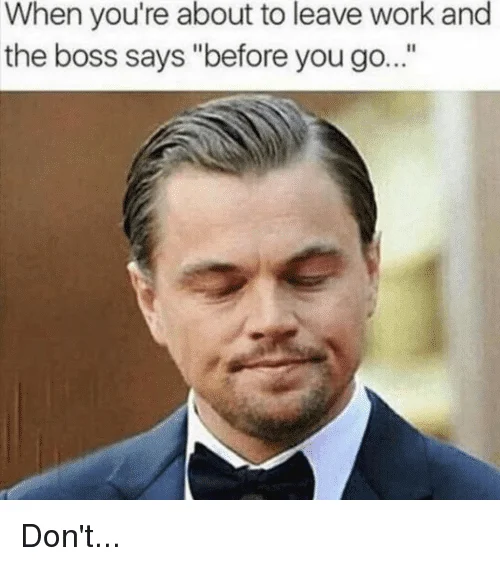 Can't Think A Good Reason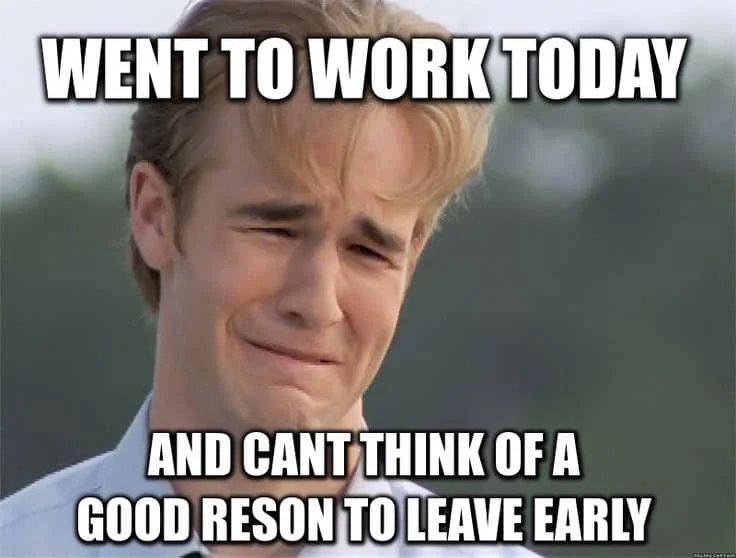 That Feeling When Your Leaving Work
Leaving Work On Friday
Leaving Work on Friday Be Like
It So Very Nice Leaving Work Meme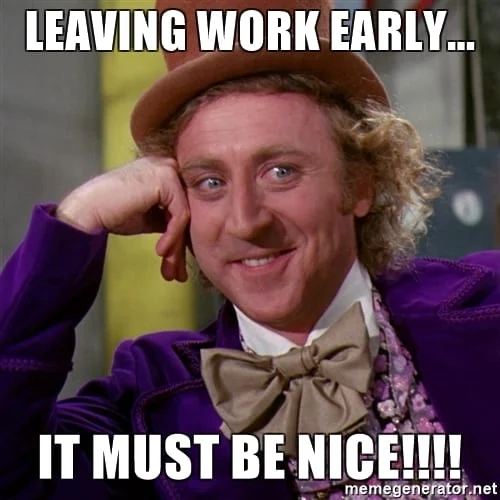 An Excited Man Leaving On Work
Must Get Ready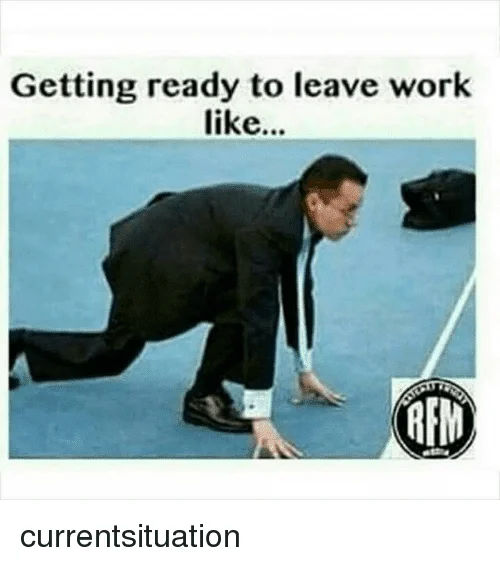 That Feeling Pure of Joy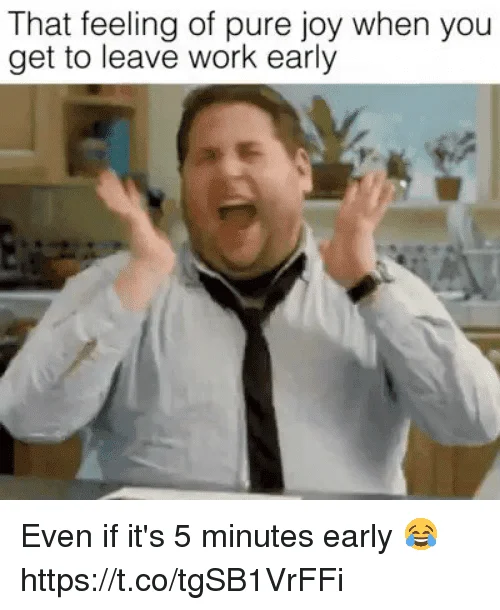 Walking Outta Work Like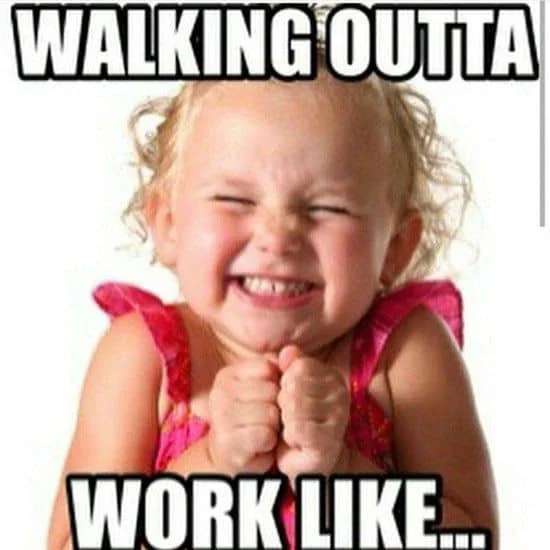 Leaving Work Like This
Well Let See
Forest Grump Running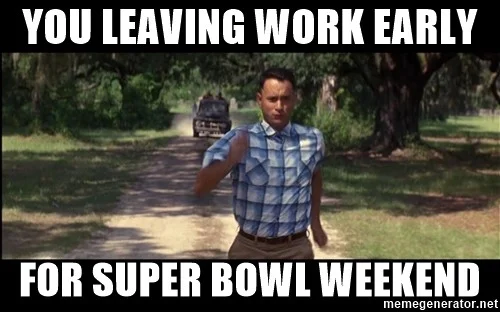 One Does Not Simply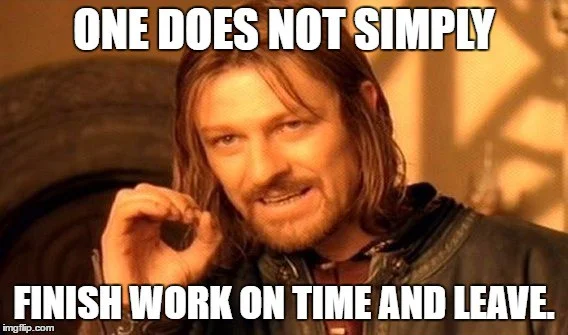 Starting My Vacation Now
This Is How I laugh What's So Funny
Share your favorite leaving work meme with your friends!