Everyday life can be so difficult and exhausting. Sometimes, it feels we're not going to survive the end of the day, much less the end of the week or the end of the month. It might be your rent money that's plaguing you. Or, it could be a loved one who's gotten sick or worse, passed away.
Sometimes, it's just something as insidious as feelings of loneliness and hopelessness that grip and cripple your weary soul.
If you stumbled on our page, let it be a sign for you that good things are coming and that you just need to hang on. Hang in there till the tide turns. Hang in there till the storm clouds in your life disappear.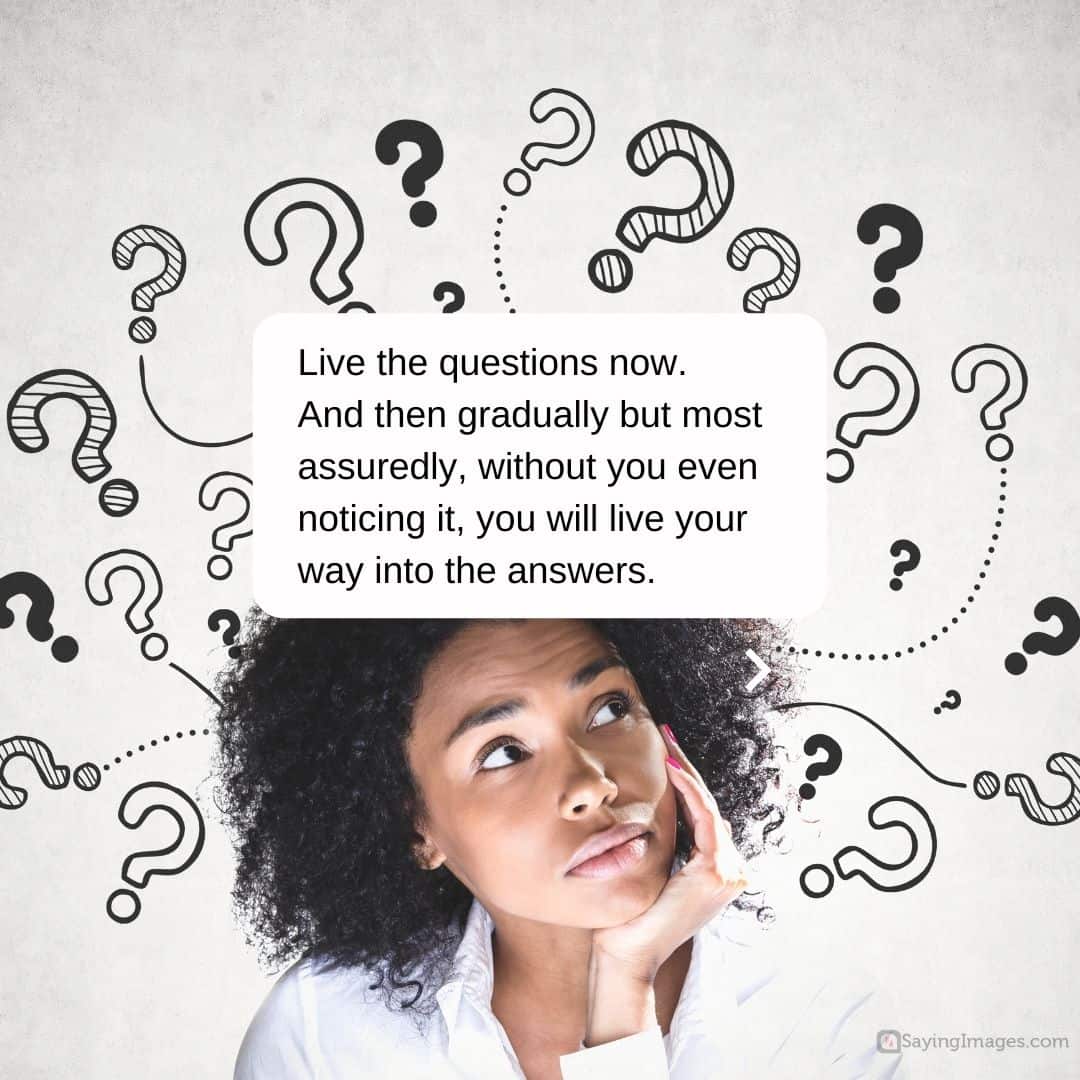 Live the questions now. And then gradually but most assuredly, without you even noticing it, you will live your way into the answers. – Unknown
Come on beautiful, pick yourself up, dry your eyes, everything will be okay. I promise. – Unknown
All you have to do is smile and everything will work out in the best way. – Unknown
Hope smiles from the threshold of the year to come, Whispering 'it will be happier'. – Alfred Lord Tennyson
Everything will be okay. I have a sticker on my laptop that says that. – Sharon Van Etten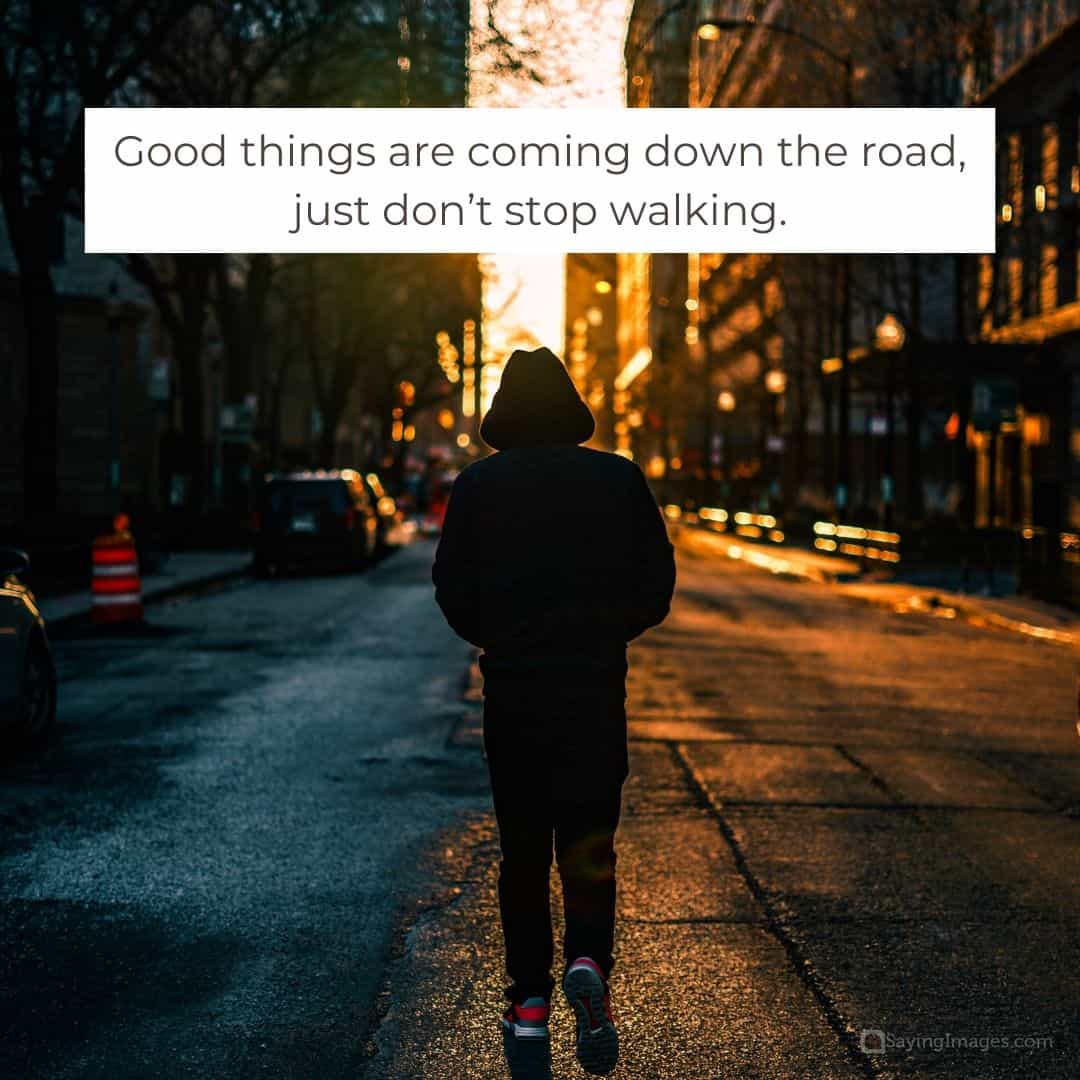 Good things are coming down the road, just don't stop walking. – Unknown
Live and let live, do not judge, take life as it comes and deal with it, everything will be okay. – James Frey
No pressure, no diamonds. – Thomas Carlyle
Every problem has a solution. There's ALWAYS a way to fix something. So rest assured, all the right solutions will become known to you soon. – Steven Wolff
Today I am going to let my burdens go. I am going to face this day and have faith that everything will get better. – Unknown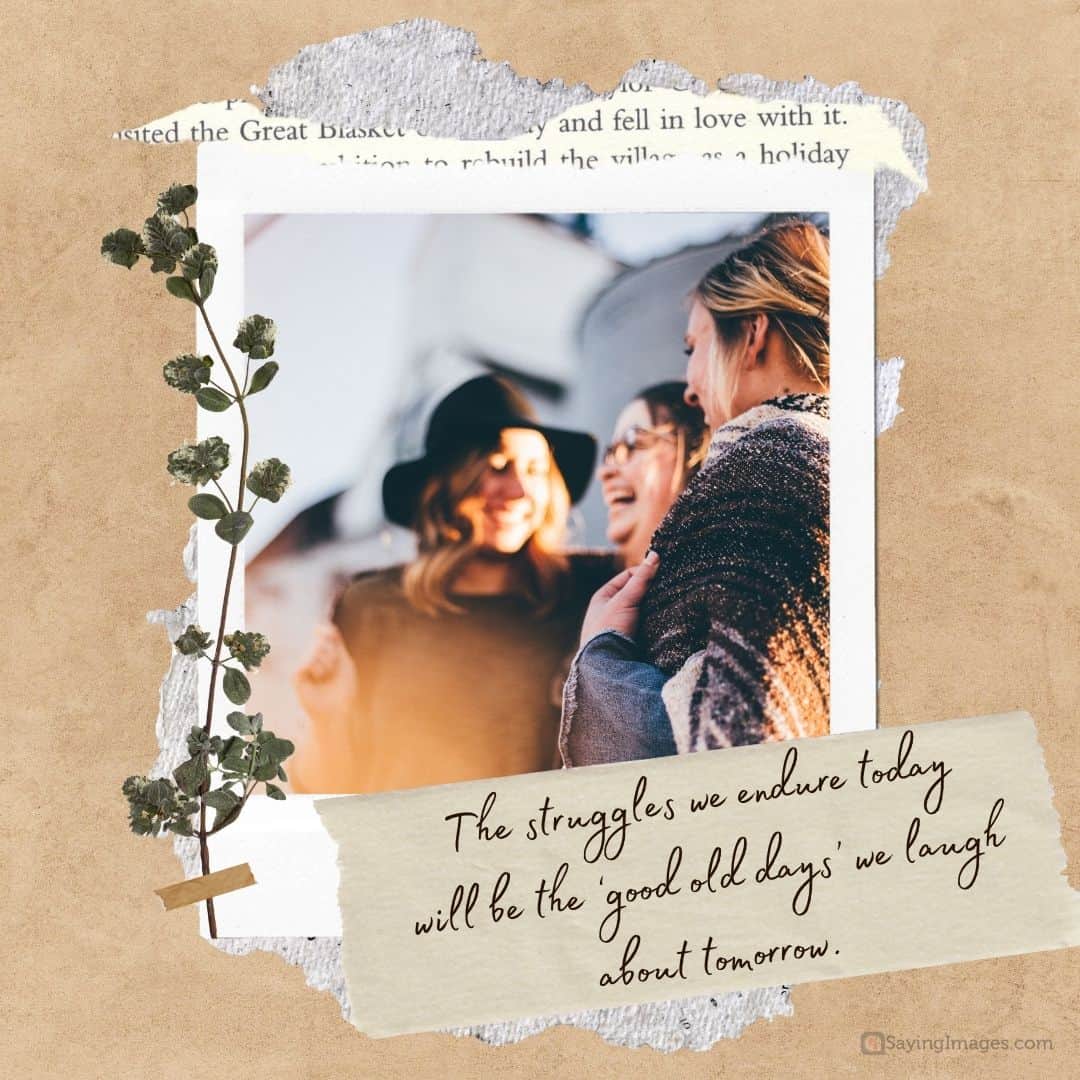 The struggles we endure today will be the 'good old days' we laugh about tomorrow. – Aaron Lauritsen
You'll be ok. The sun will rise to better days. – Unknown
You can cut all the flowers but you cannot keep spring from coming. – Pablo Neruda
Sometimes time is the best friend. Give up your problems to him. And he will solve it for you. – Srikanth Mahankali
Even if happiness forgets you a little bit, never completely forget about it. – Jacques Prevert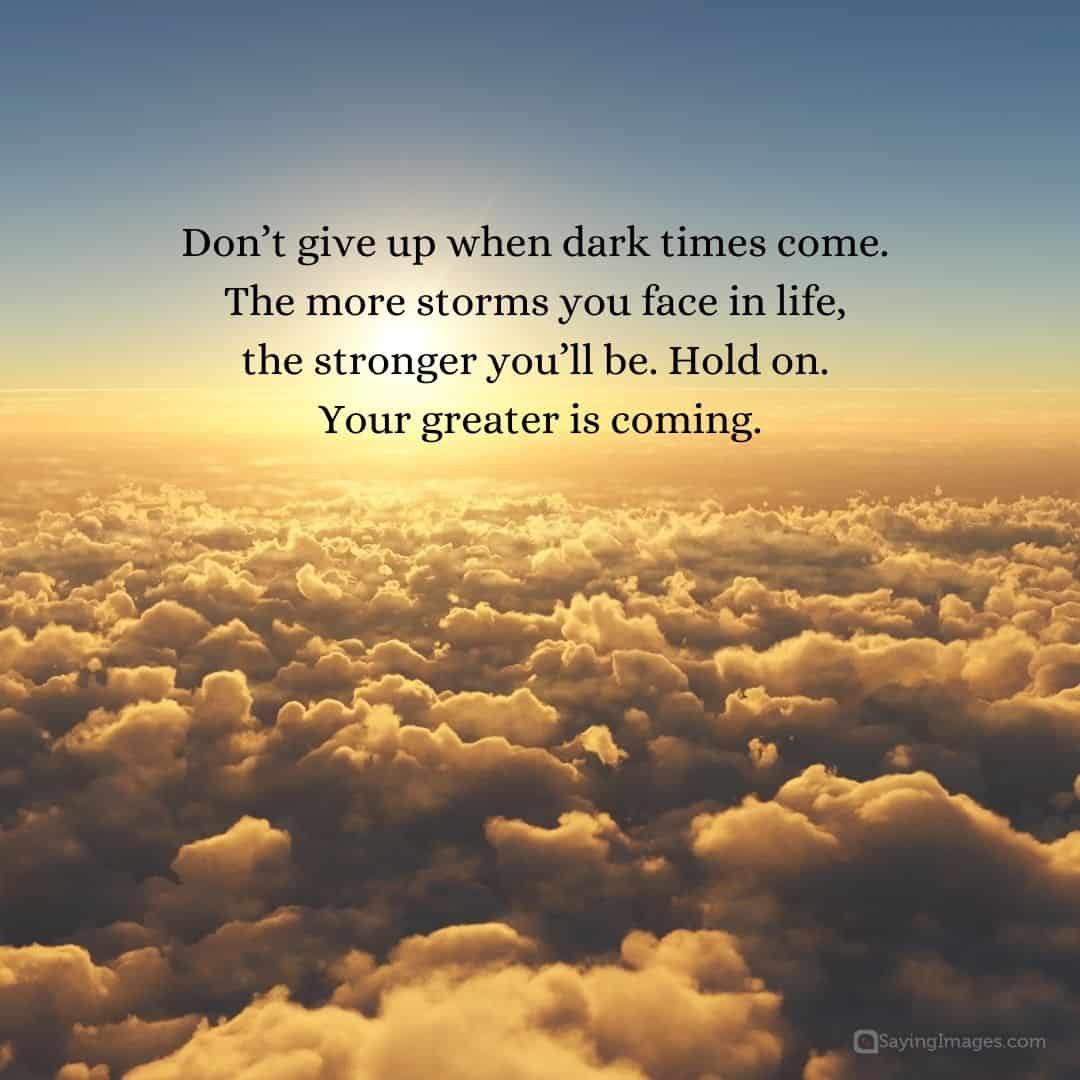 Don't give up when dark times come. The more storms you face in life, the stronger you'll be. Hold on. Your greater is coming. – Germany Kent
Hardships often prepare ordinary people for an extraordinary destiny. – C.S Lewis
Life is a cycle, always in motion, if good times have moved on, so will times of trouble. – Indian proverb
Even in the worst of situations – even when it seems no one in the world appreciates you – as long as you have hope, everything can get better. – Chris Colfer, The Wishing Spell
We all have an unsuspected reserve of strength inside that emerges when life puts us to the test. – Isabel Allende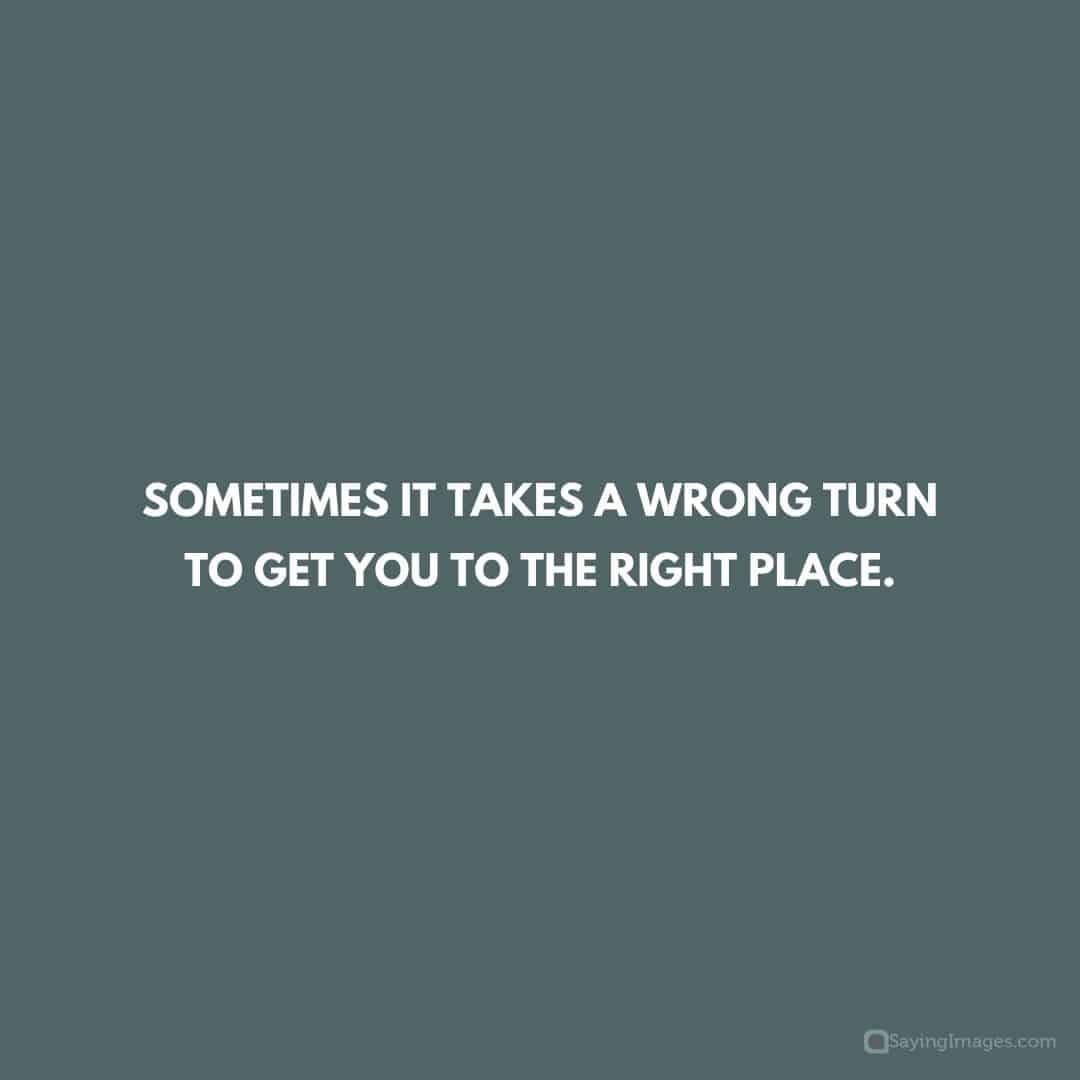 Sometimes it takes a wrong turn to get you to the right place. – Mandy Hale
Sometimes all we really need is someone to wrap us in a big hug and say everything's gonna be okay. – Unknown
Everything will be okay. Good things last, and the bad things will fade away. So, go find your good. – Jessica Park
Not to spoil the ending for you, but everything is going to be ok. – Unknown
As I look back on my life, I realize that every time I thought I was being rejected from something good. I was actually being redirected to something better. – Unknown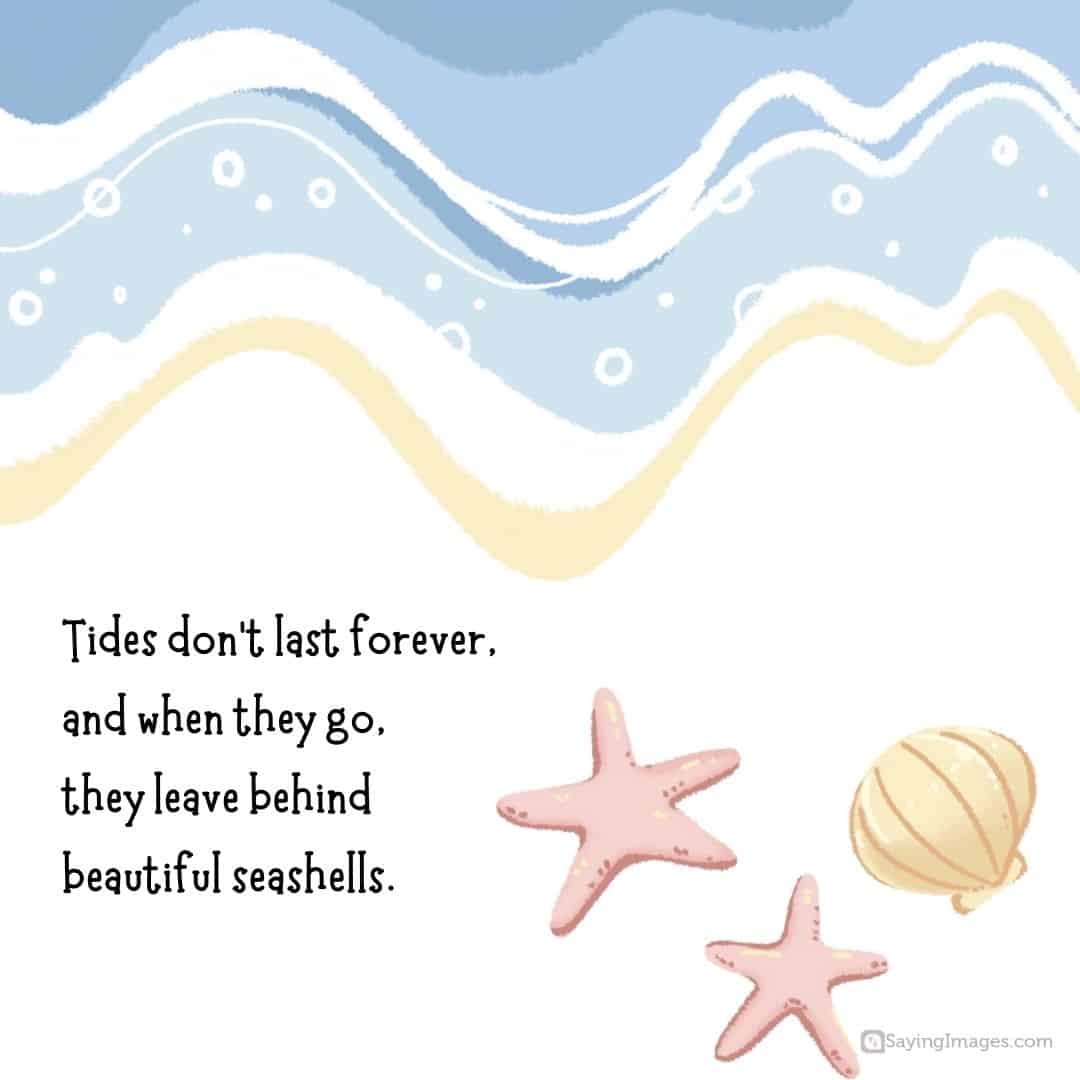 Tides don't last forever, and when they go, they leave behind beautiful seashells. – Unknown
Believe in yourself and all that you are. Know that there is something inside you that is greater than any obstacle. – Christian D. Larson
You're about to overcome something you've been dealing with. Your mind and heart will soon be at peace again. Be patient. Everything will be okay. – Unknown
Challenges are what make life interesting and overcoming them is what make life meaningful. – Joshua J. Marine
Enjoy the good moments, stay positive in the bad. Know that everything will be alright. – Unknown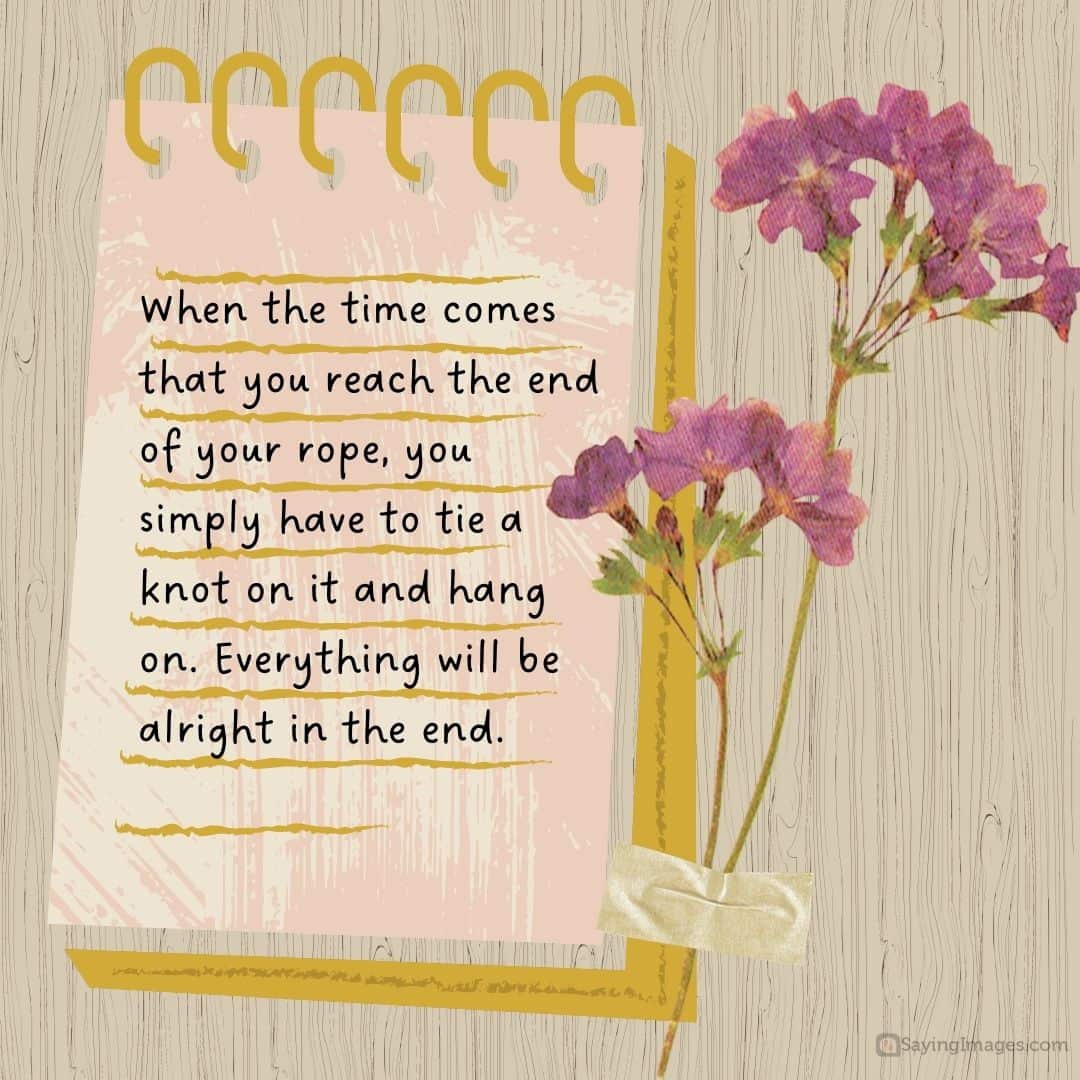 When the time comes that you reach the end of your rope, you simply have to tie a knot on it and hang on. Everything will be alright in the end. – Unknown
Keep your best wishes, close to your heart and watch as your world turns around. – Tony Deliso
Sometimes the best you can do is not think, not wonder, just breathe and have faith everything will work out for the best. – Unknown
Everybody goes through difficult times, but it is those who push through those difficult times who will eventually become successful in life. Don't give up, because this too shall pass. – Jeanette Coron
I've always known, in the darkest moments, that if you believe, every single thing is gonna be alright. – Unknown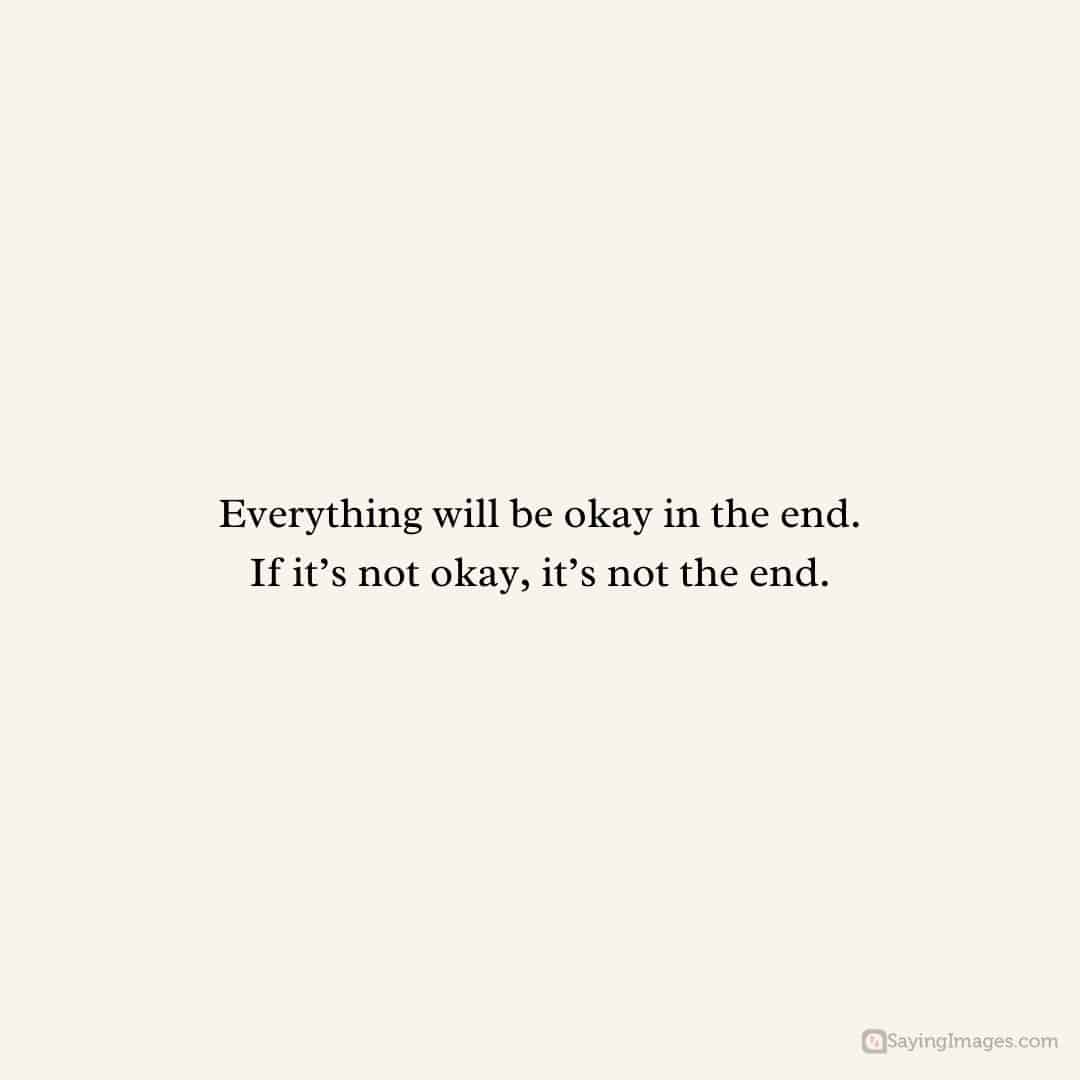 Everything will be okay in the end. If it's not okay, it's not the end. – John Lennon
She stood in the storm, and when the wind did not blow her way, she adjusted her sails. – Elizabeth Edwards
No matter what happens, or how bad it seems today, life does go on, and it will be better tomorrow. – Maya Angelou
As long as each day comes with a nice fresh cup of Oakland Coffee then everything will be alright. – Mike Dirnt
Be strong now, because things will get better. It might be stormy now, but it can't rain forever. – Unknown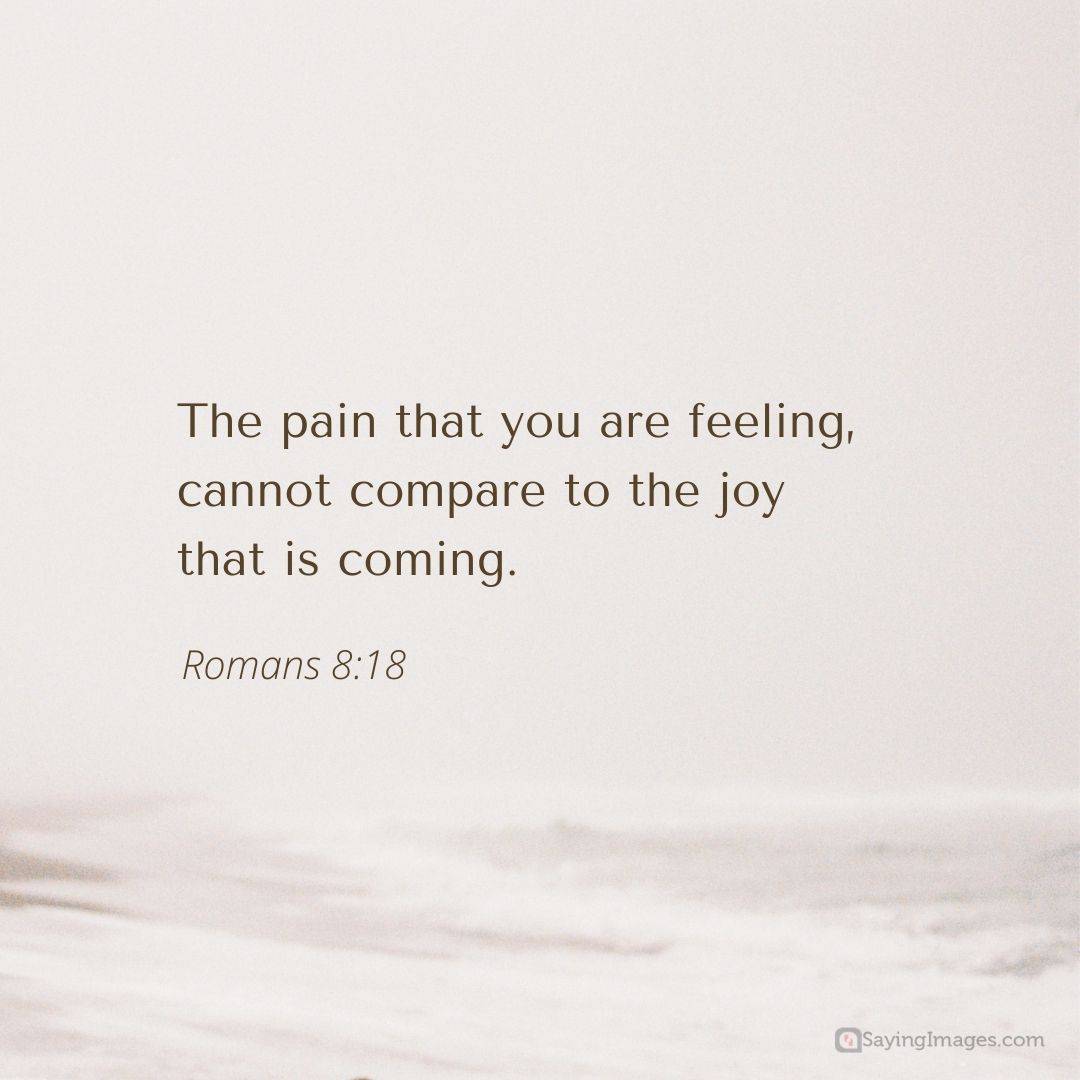 The pain that you are feeling, cannot compare to the joy that is coming. – Romans 8:18
Be patient. Life is a cycle and just like the sun rises again, things will be brighter again. – Unknown
Always remember, nothing is as bad as it seems. – Helen Fielding
In three words I can sum up everything I've learned about life: it goes on. – Robert Frost
So often, a new chapter will arrive in your life. You will ride the sunset off and then pretty soon, you will discover that it is already sunrise. – Unknown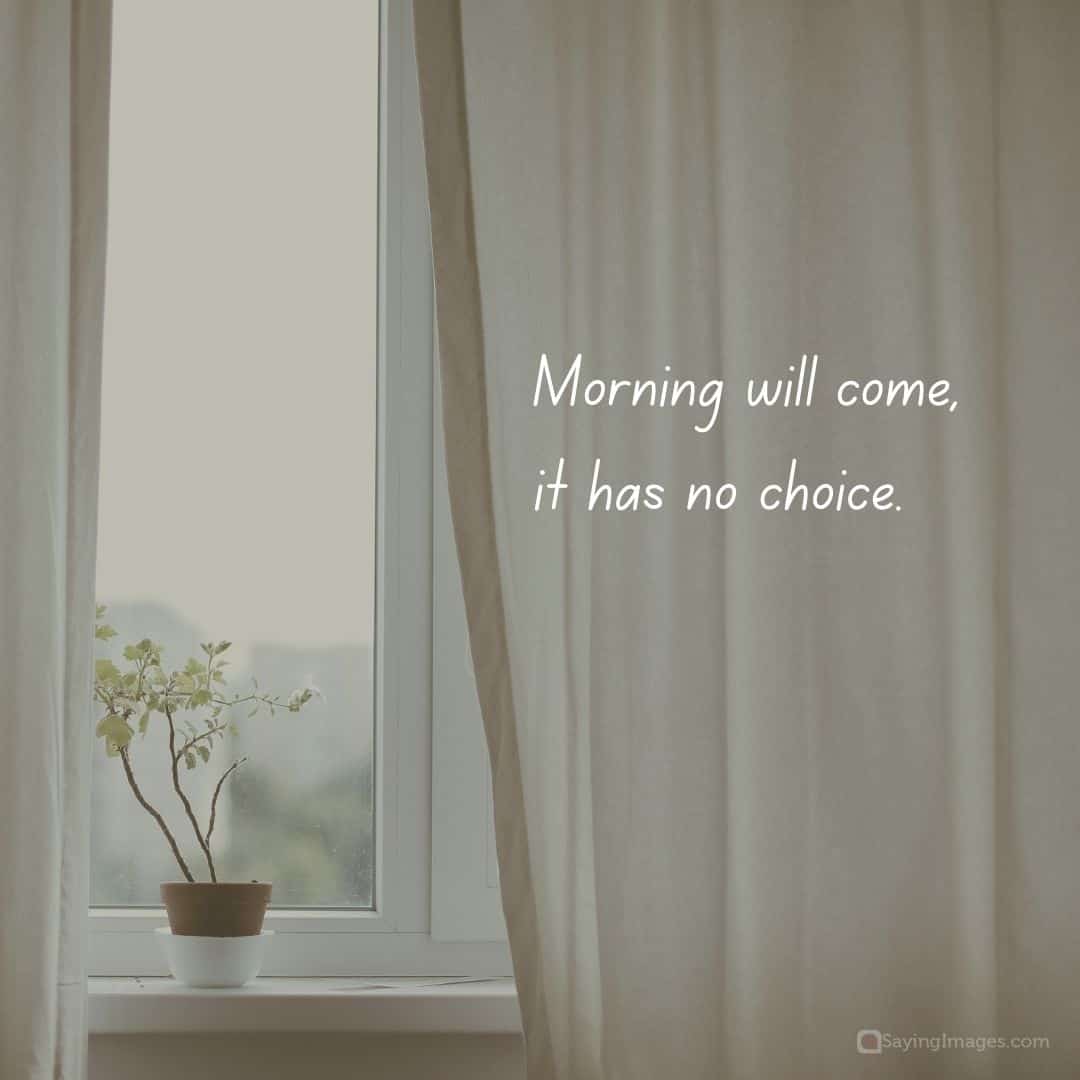 Morning will come, it has no choice. – Marty Rubin
It might not be tonight… tomorrow… or the next day, but everything is going to be okay. – Unknown
In the end everything will be okay. But hurdles have to be jumped through first. – Unknown
There is something good in all seeming failures. You are not to see that now. Time will reveal it. Be patient. – Swami Sivananda
Boost up your thoughts and burst out your emotions. – Srivi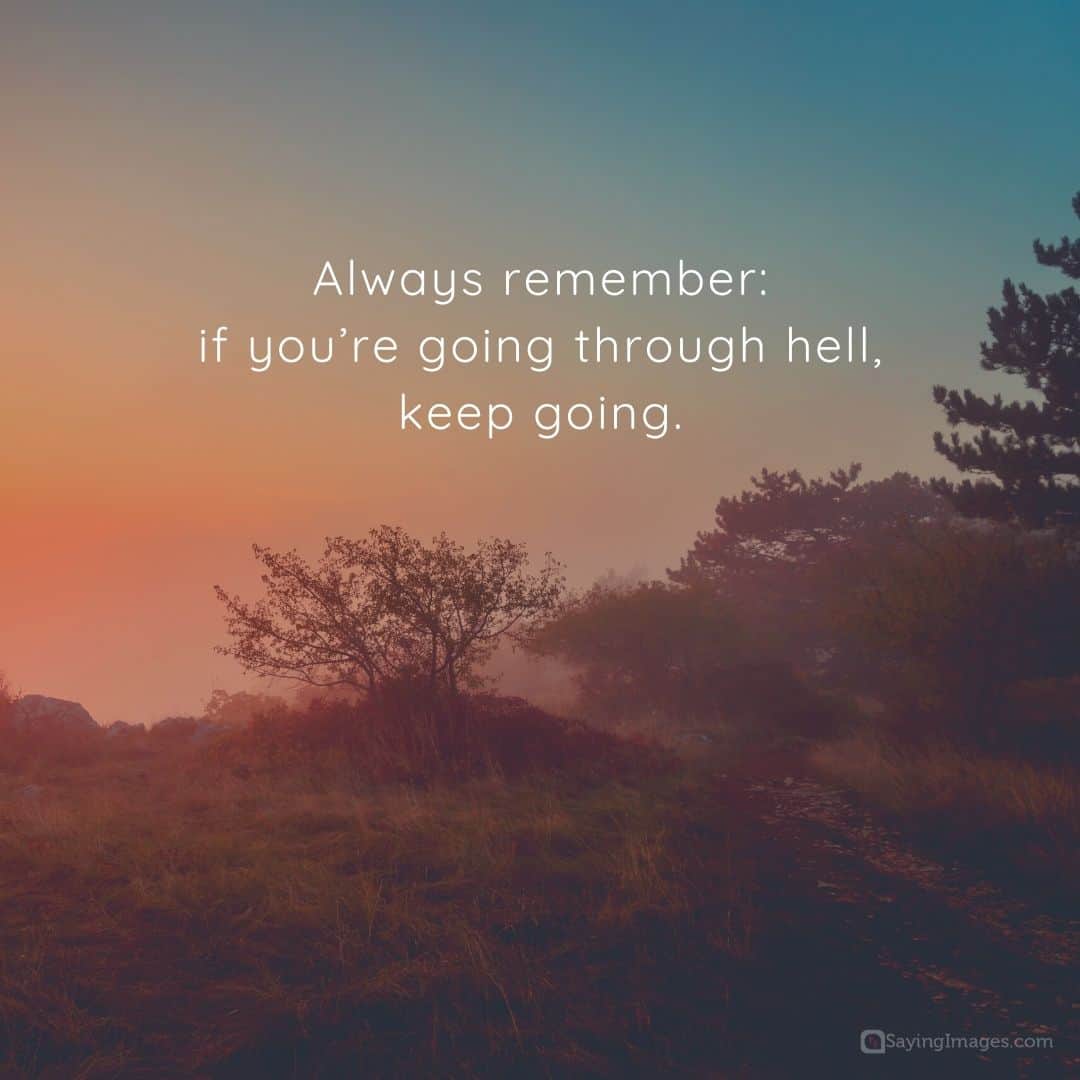 Always remember: if you're going through hell, keep going. – Winston Churchill
Everything that happens is meant to happen. Everything will be fine. – Unknown
Sometimes life gets weird. Hang in there, it gets better. – Tanner Patrick
Even the darkest night will end and the sun will rise again. – Victor Hugo, Les Misérables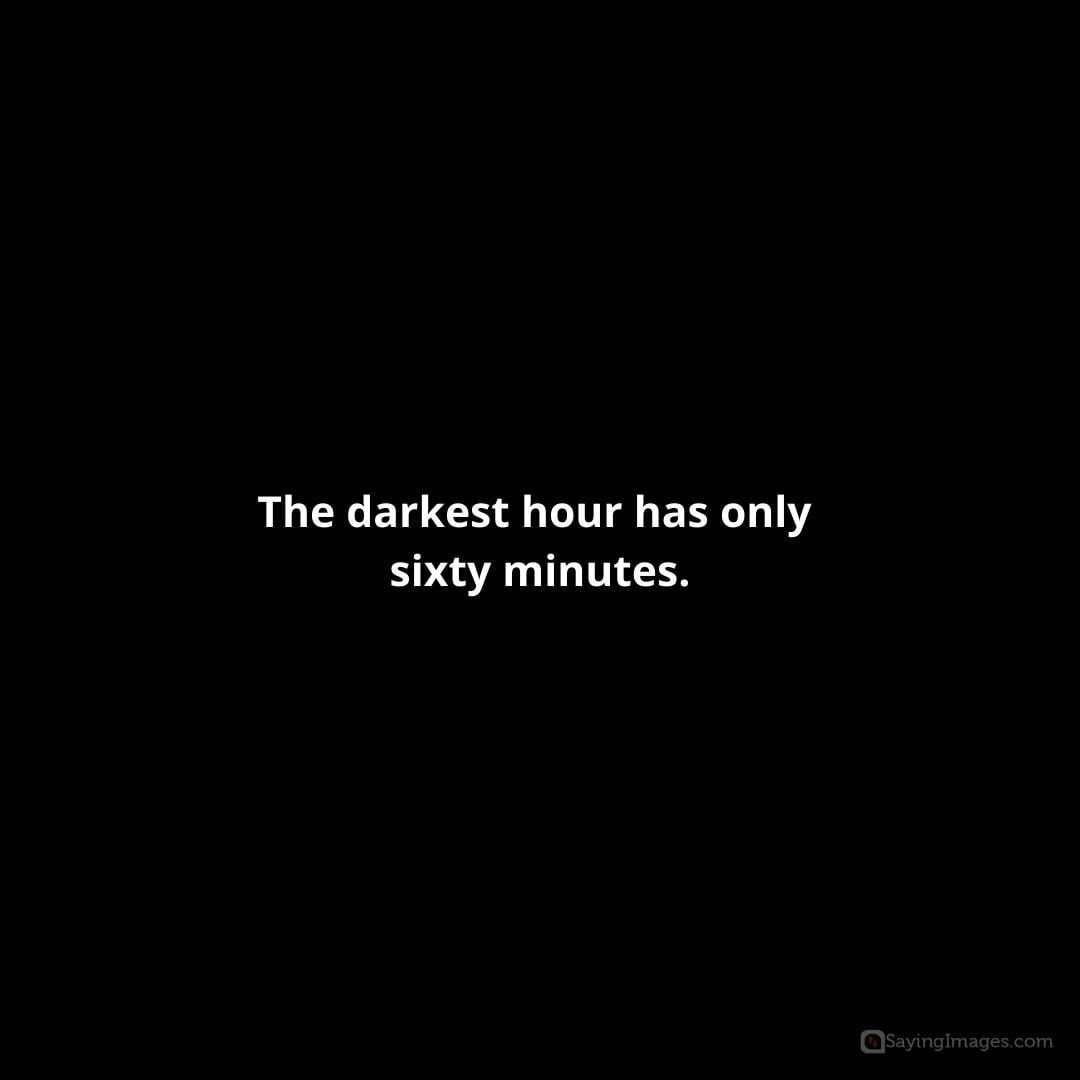 The darkest hour has only sixty minutes. – Morris Mandel
Just when the caterpillar thought its world was over, it turned into a butterfly. – Unknown
Everything will be alright if we just keep dancing like we're 22… – Taylor Swift
Disappointments are just god's way of saying "I've got something better". So be patient, have faith and live your life. – Unknown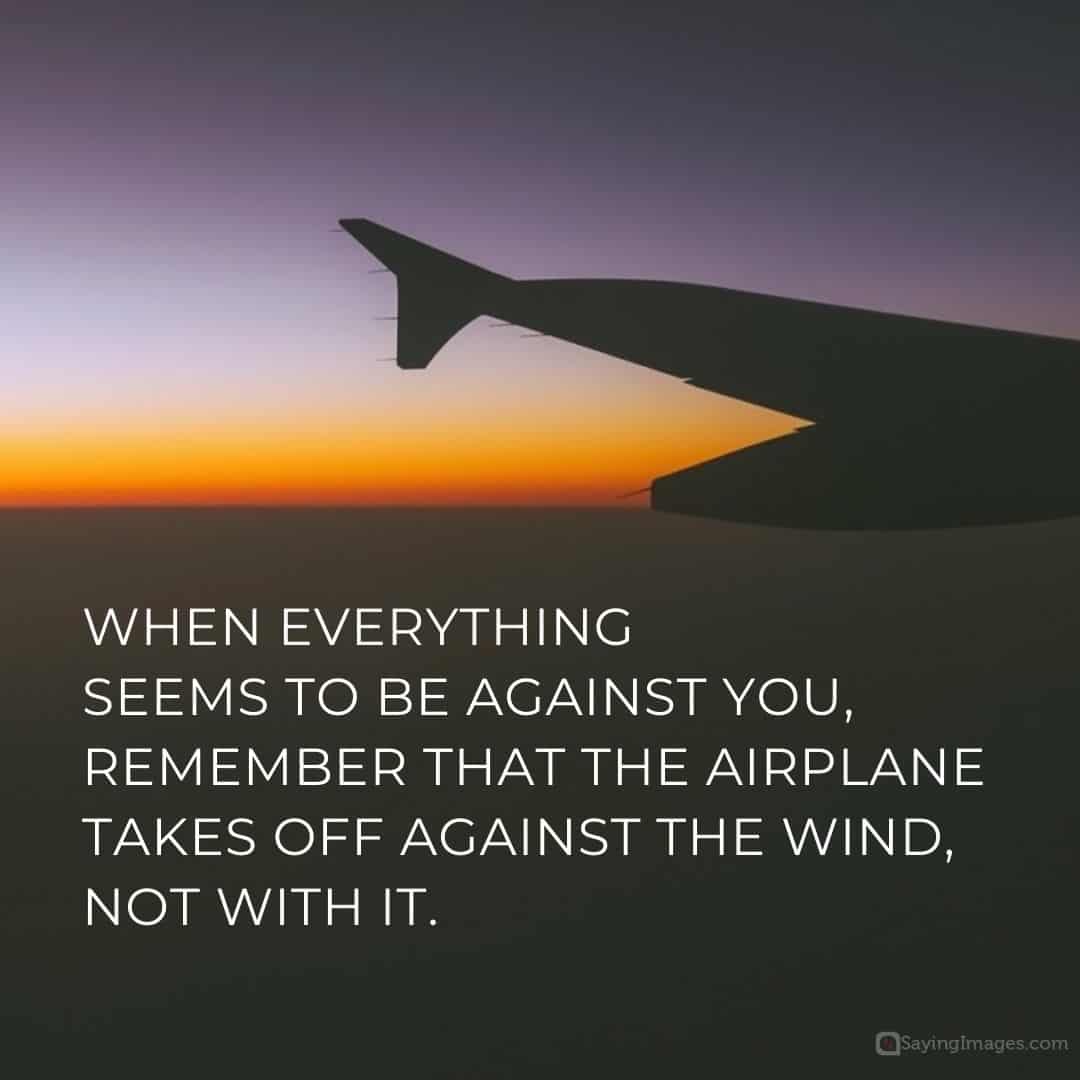 When everything seems to be against you, remember that the airplane takes off against the wind, not with it. – Henry Ford
No matter what happens, or how bad it seems today, life does go on, and one day everything will be okay. – Maya Angelou
Blink away tears and walk forward. Even if the first step hurts, believe that everything will be okay. Someday it will. – Unknown
Sometimes you think you're being buried, when you're really being planted. God is using this season to grow you. – Unknown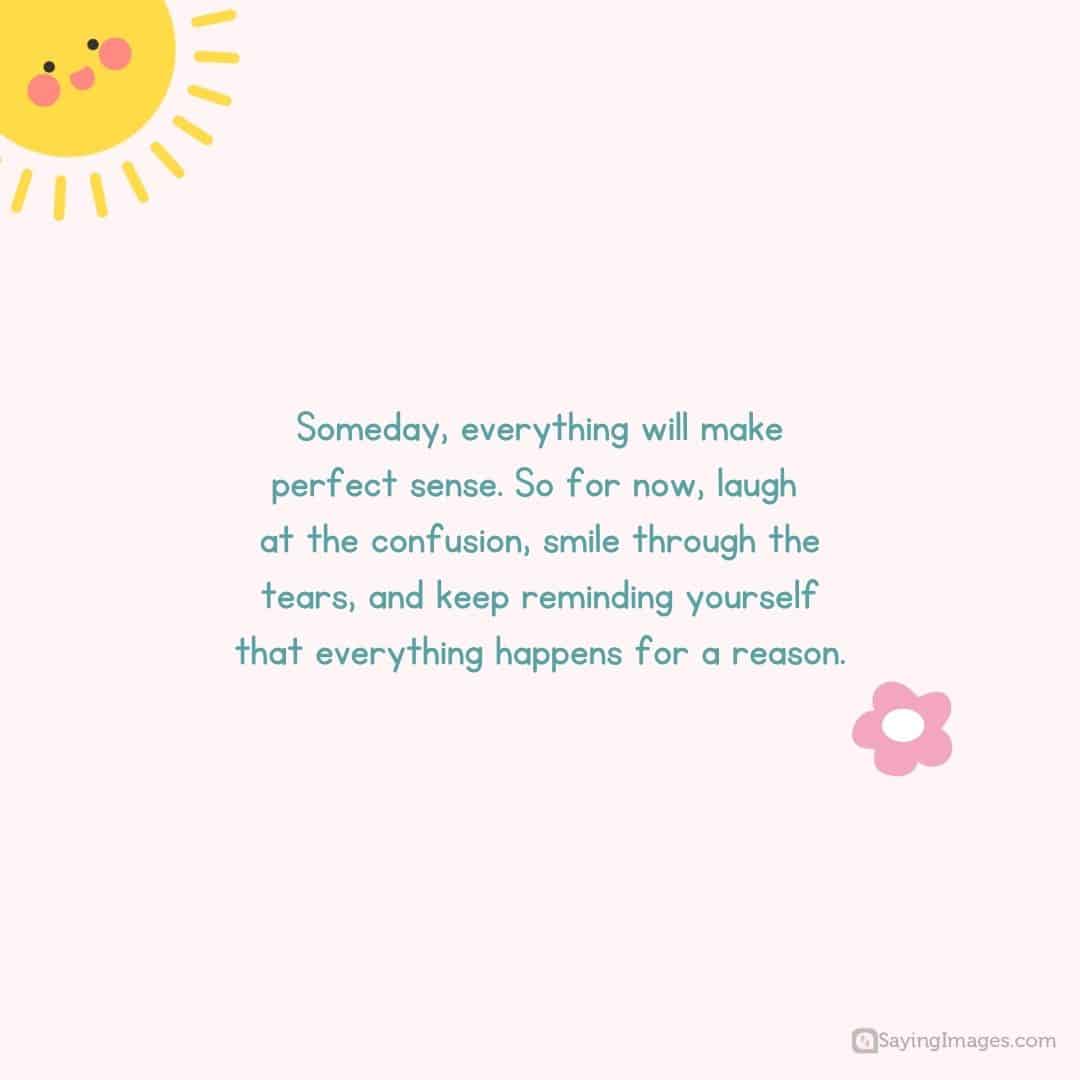 Someday, everything will make perfect sense. So for now, laugh at the confusion, smile through the tears, and keep reminding yourself that everything happens for a reason. – Unknown
Everything happens for a reason. Wait on God and trust in Him. He wants the best for us. He wants to take us from glory to glory, and from victory to victory. – Germany Kent
The reason birds can fly and we can't is simply because they have perfect faith, for to have faith is to have wings. – J.M. Barrie
You can't calm the storm, so stop trying. What you can do is calm yourself, the storm will pass. – Unknown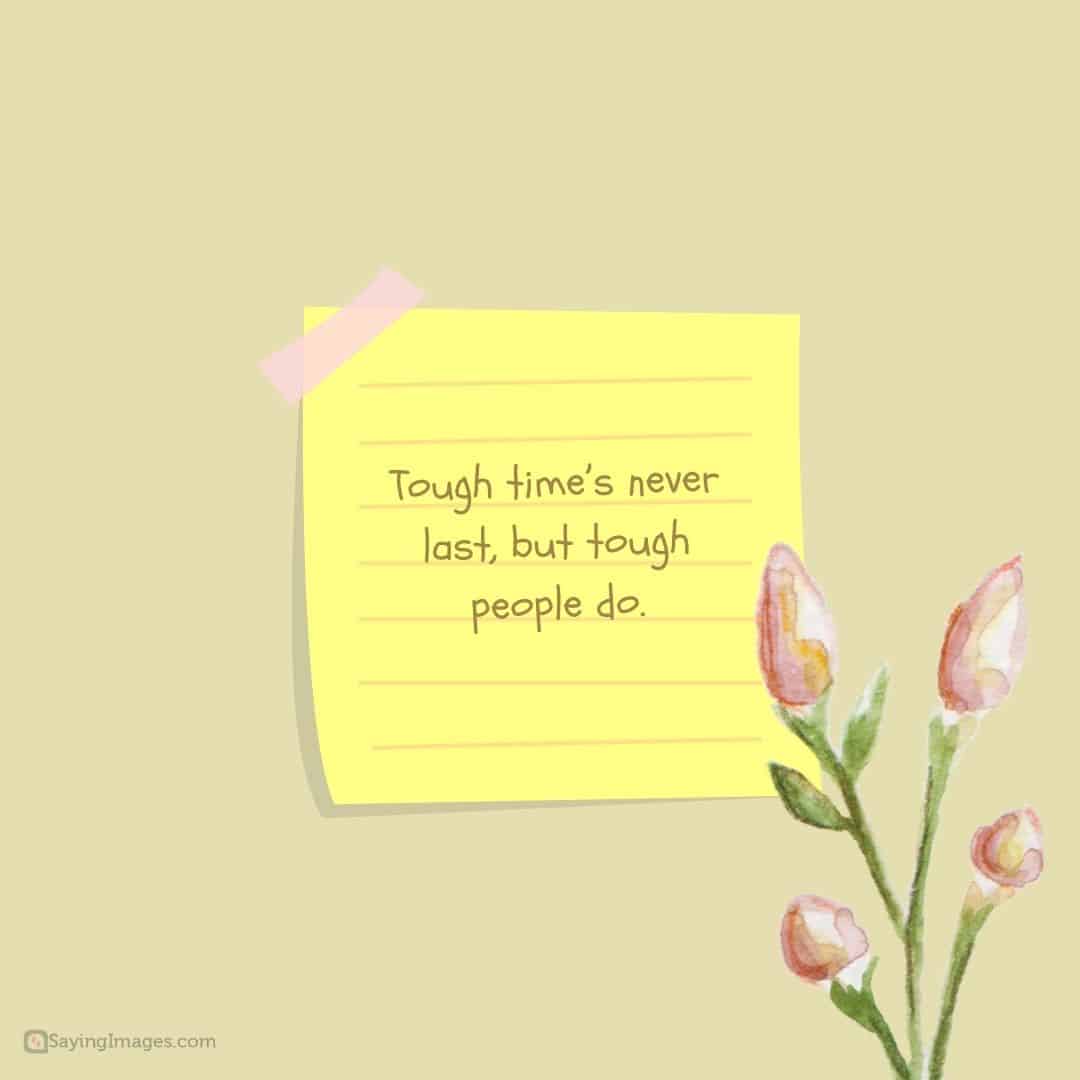 Tough time's never last, but tough people do. – Robert H. Schuller
Don't be afraid of change. You may end up losing something good, but you may end up gaining something much greater. – Unknown
Time will heal the pain. Maybe not today and maybe not tomorrow; but one day it will all go away. Stay Strong! – Kattie Dickison
Accept the tough situations which you are facing now. Acceptance will only make you calm, think, act and solve. – Srikanth Mahankali