Much too often for our liking, we find ourselves caught in days that seem a bit more unbearable than others. On these days, the world seems lackluster, time seems to move sluggishly, and the laughter of others seems like a bitter pill.
Maybe you're suffering from a hard time at work or school, tensions with family or friends, or have received some surprising bad news. During these bad spells, a lot of people who have broken through were able to do so because of simple yet powerfully inspiring words from others who have been in the same boat.
In that critical moment when you need that little something to keep you hanging in there, pull out this list that we carefully curated for you. It's all the different ways different people want to give you a tight clasp of the hand and the words, "Hang in there, friend."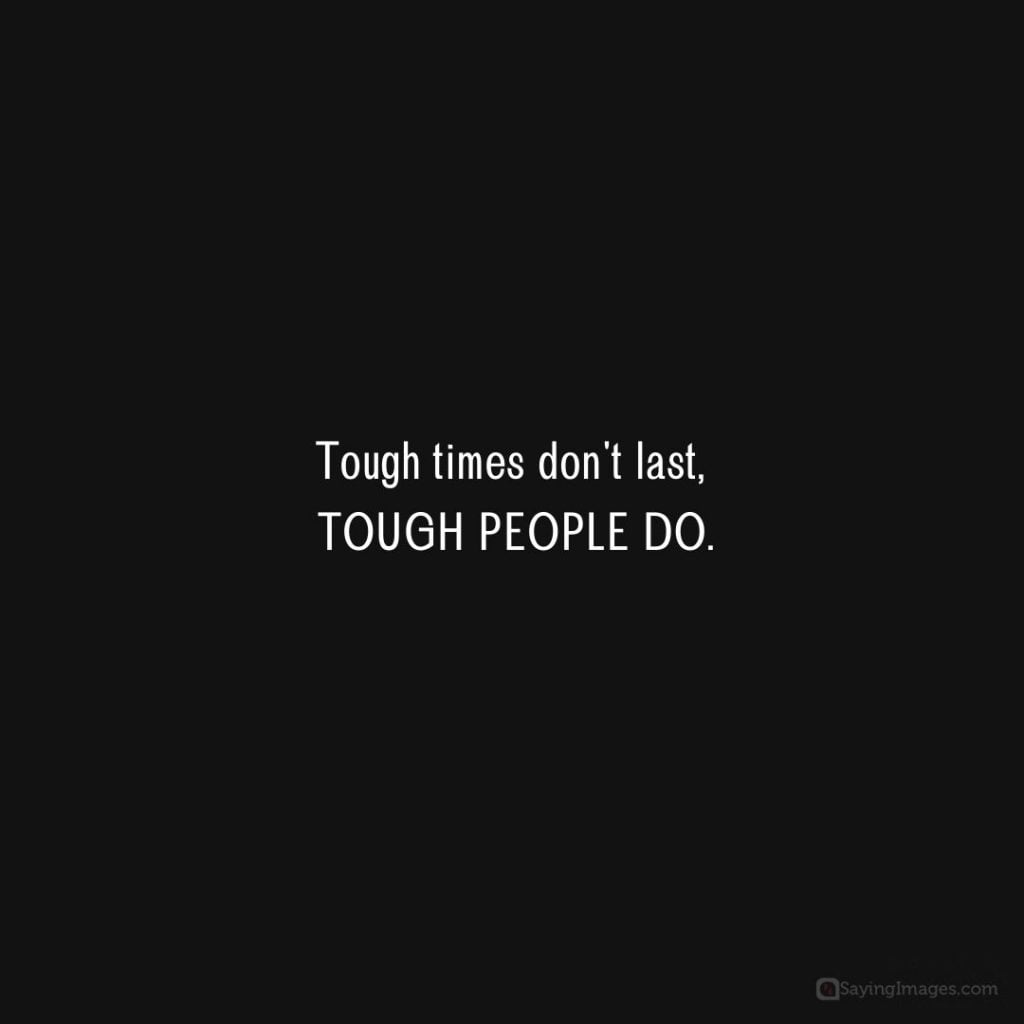 Tough times don't last, tough people do.
At the very moment when people underestimate you is when you can make a breakthrough. – Germany Kent
HOPE – Hold On, Pain Ends
Keep calm and hang in there.
Be gentle on yourself. You're doing the best you can.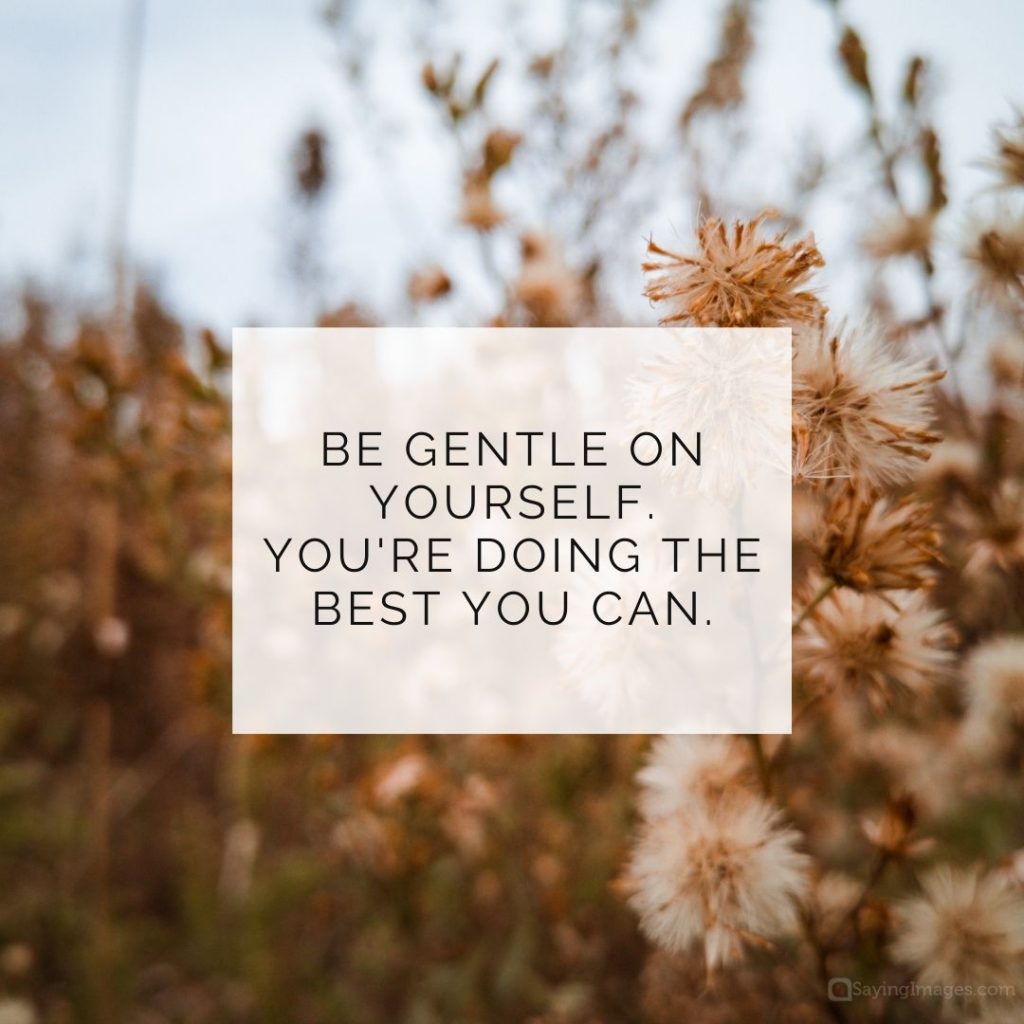 Be strong because things will get better. It may be stormy now, but it never rains forever.
God has a plan for you.
Hang in there, boo.
Nothing is permanent in this wicked world, not even our troubles – Charlie Chaplin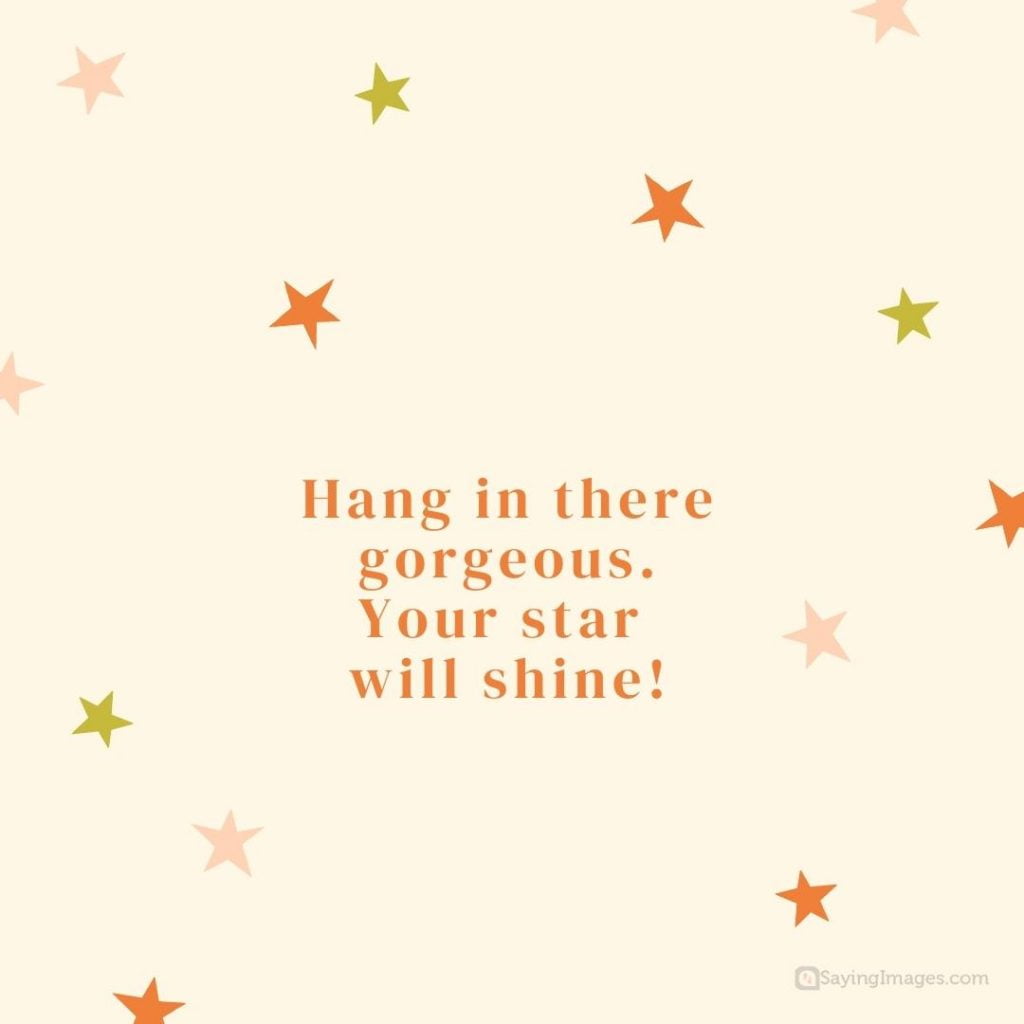 Hang in there gorgeous. Your star will shine!
Courage doesn't always roar. Sometimes courage is the quiet voice at the end of the day saying, "I will try again tomorrow." – Mary Anne Radmacher
Don't you dare give up. Not tonight. Not tomorrow. Not ever. Hang in there!
Don't you quit. You keep walking. You keep trying. There is help and happiness ahead.
Pause and remember. You will make it to the other side of this hardship. One day you will look back with wiser eyes, understanding and gratitude. Hang in there! – Jenni Young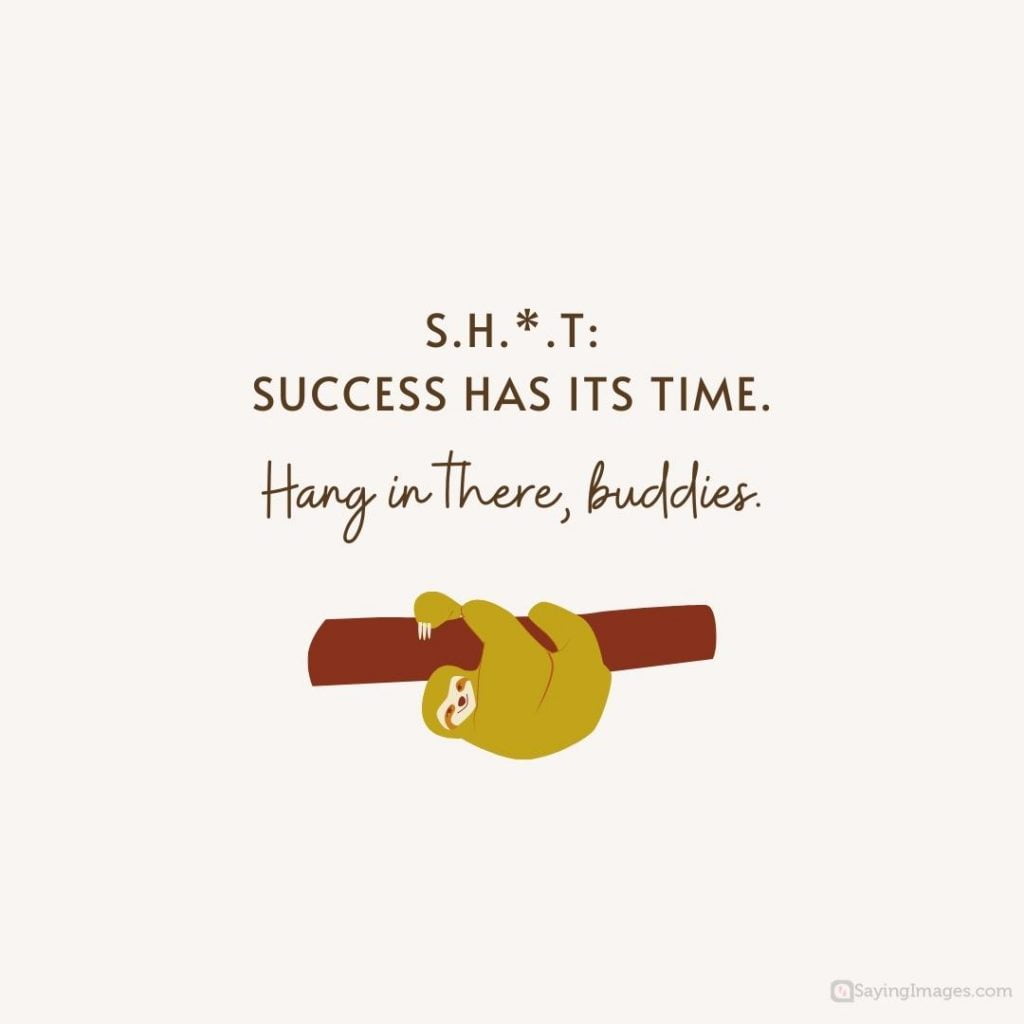 S.H.*.T: Success has its time. Hang in there, buddies.
Everything will be good soon so just hang in there and don't worry about it too much.
Fight for your fairytale.
Friend, you are a divine mingle-mangle of guts and stardust. So hang in there! – Frank Capra
Place your hand over your heart. Can you feel it? That's called your purpose. You're alive for a reason so don't ever give up. Hang in there!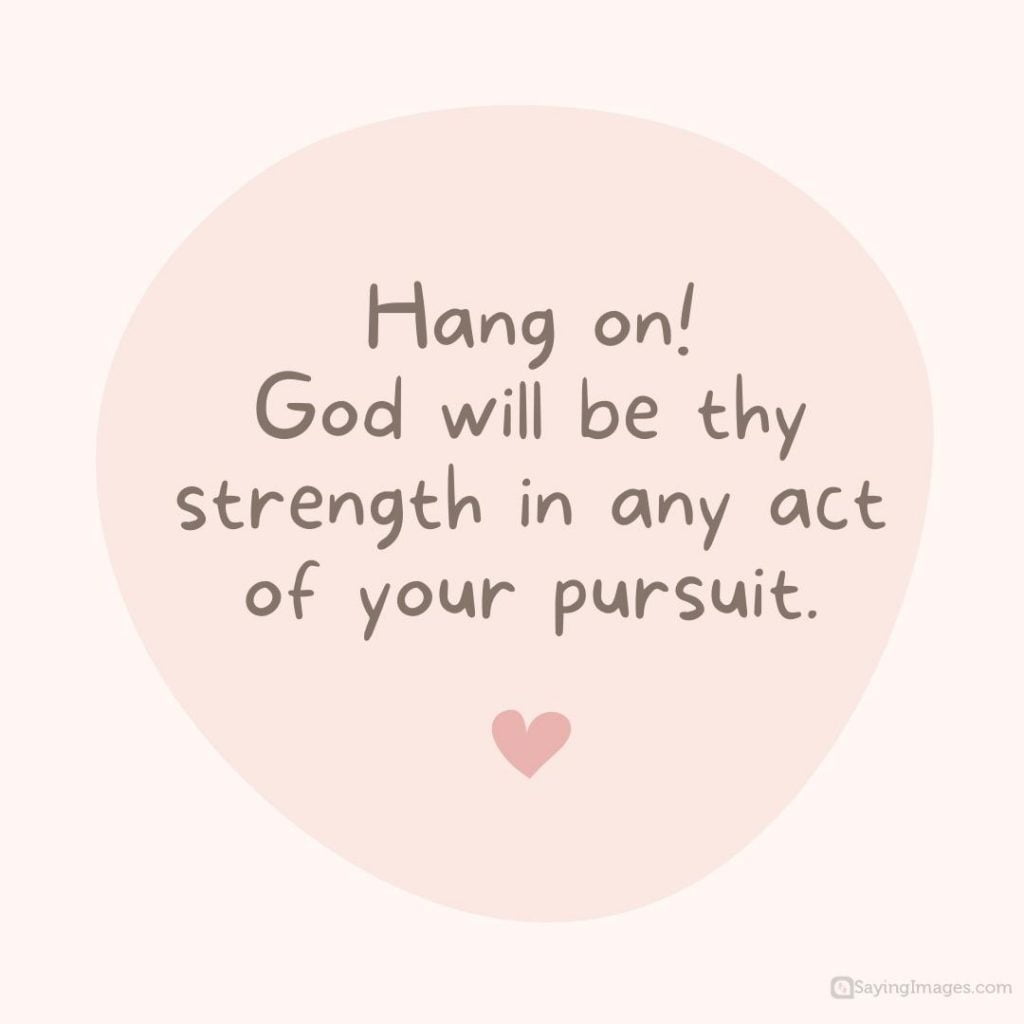 Hang on! God will be thy strength in any act of your pursuit. – Lailah Gifty Akita
Hang in there, retirement is only x years away!
Problems are only opportunities with thorns on them. – Hugh Miller
Sometimes all you can do is to just hang on.
Sometimes you will think you can't take it another day. But if you hang in there, one step at a time, you will be able to accomplish more than you ever imagine. – Taya Kyle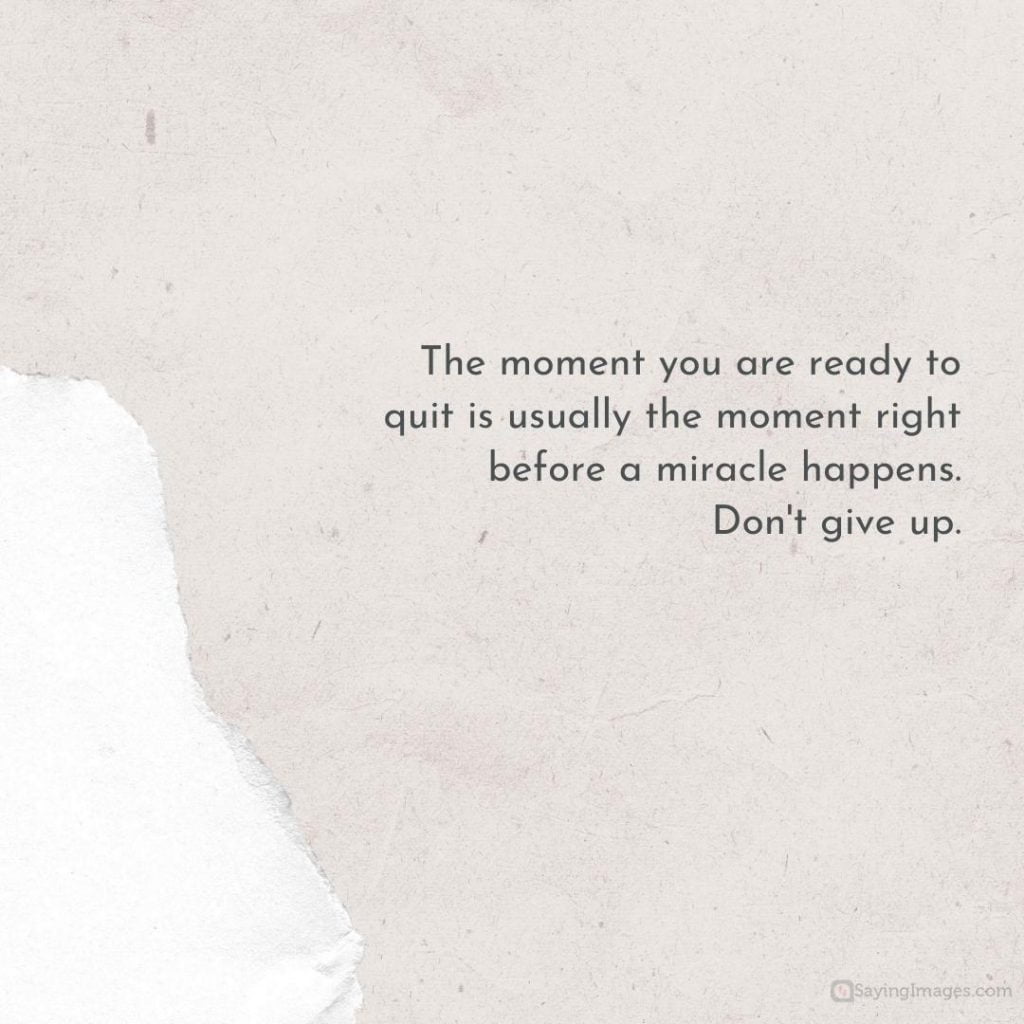 The moment you are ready to quit is usually the moment right before a miracle happens. Don't give up.
Hang in there, strong girl. Hard times don't last forever. Life moves on. And so will you. – Eunice Loreto
Hang in there. Even very slow progress is better than no progress.
Hang in there. Everything is going to be alright. Maybe not today, or tomorrow, but eventually.
Reminder: It's just a bad day, not a bad life. You got this.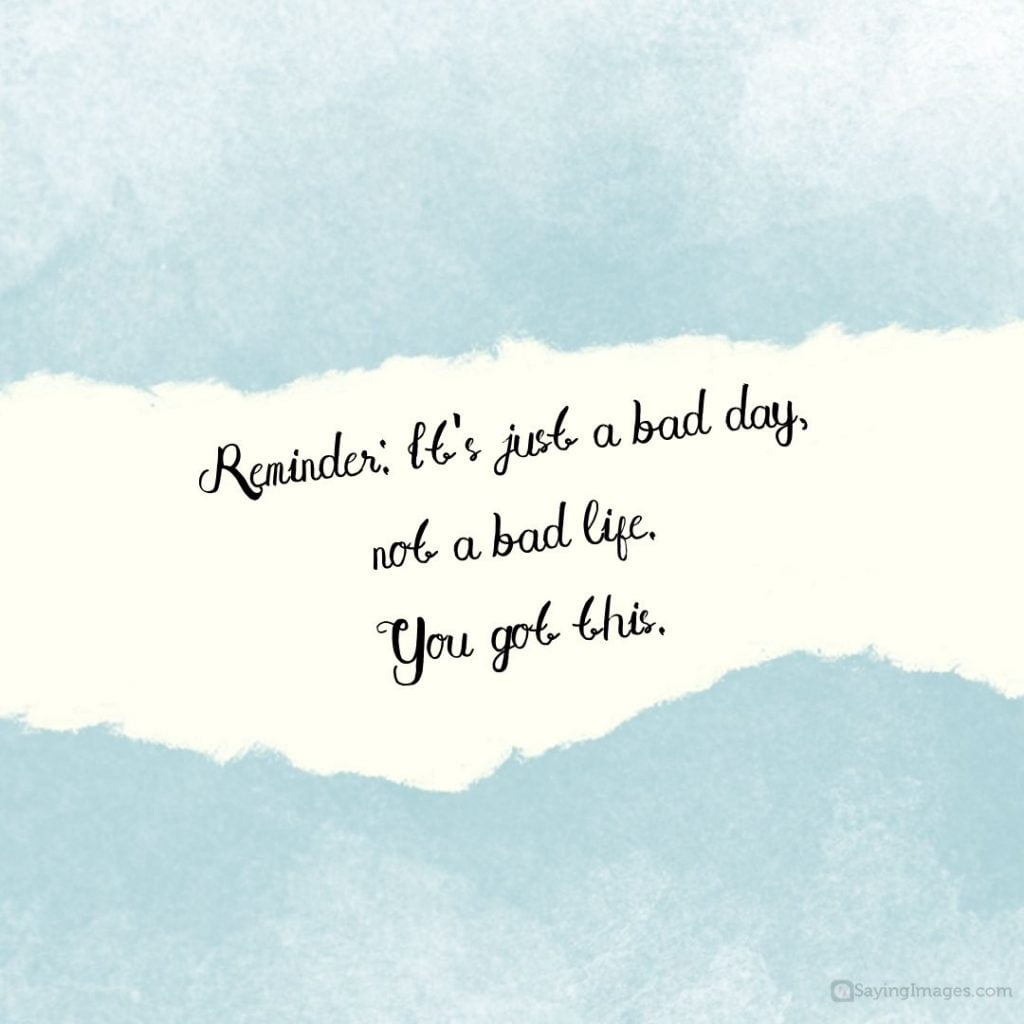 So often in life a new chapter awaits. You ride off into the sunset and discover it's the sunrise. – Robert Brault
If what you are doing is worth doing, hang in there until it is done.
In the end, the pain will end. Hang in there! ― Gift Gugu Mona
If you're going through hell, keep going. – Winston Churchill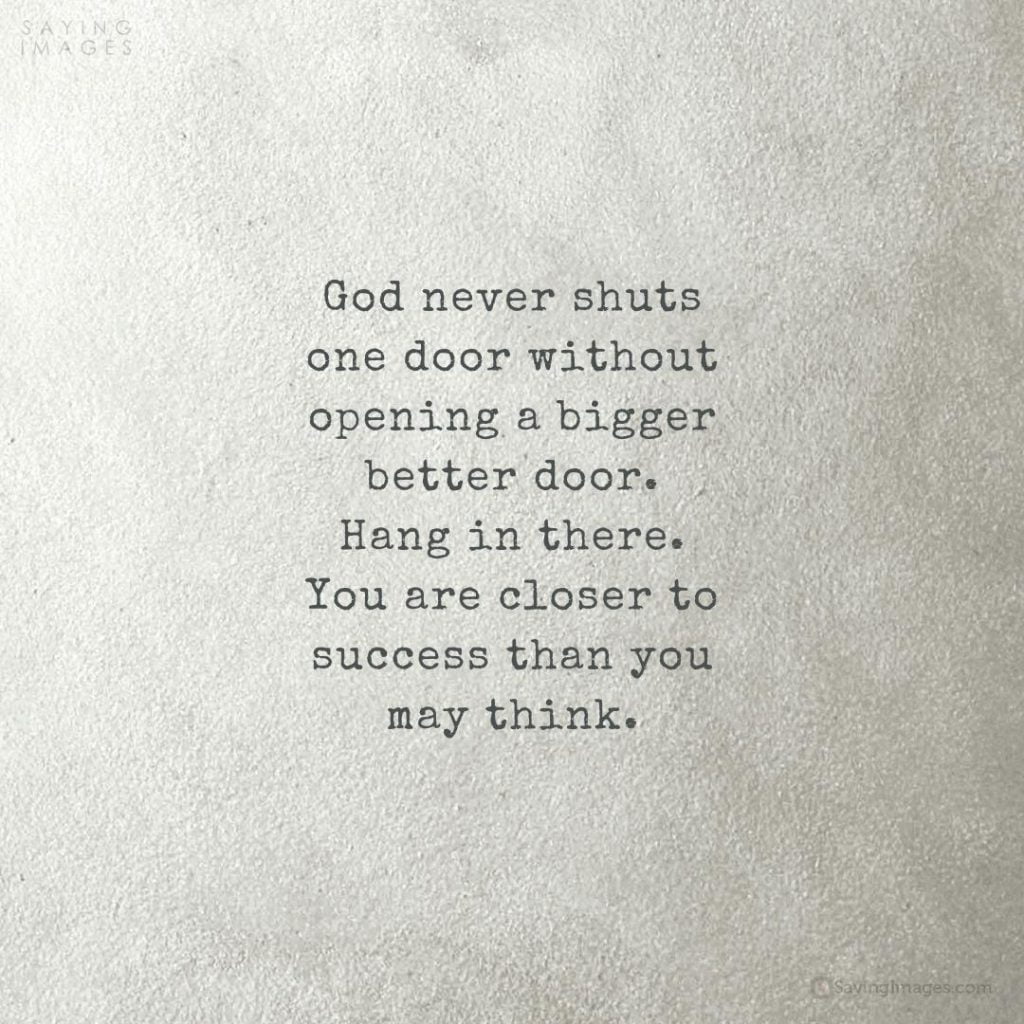 God never shuts one door without opening a bigger better door. Hang in there. You are closer to success than you may think. – Zig Ziglar
Hang in there. You can do this! I believe in you!
Hardships often prepare ordinary people for an extraordinary destiny… – C.S. Lewis
Hang in there. Friday will come soon!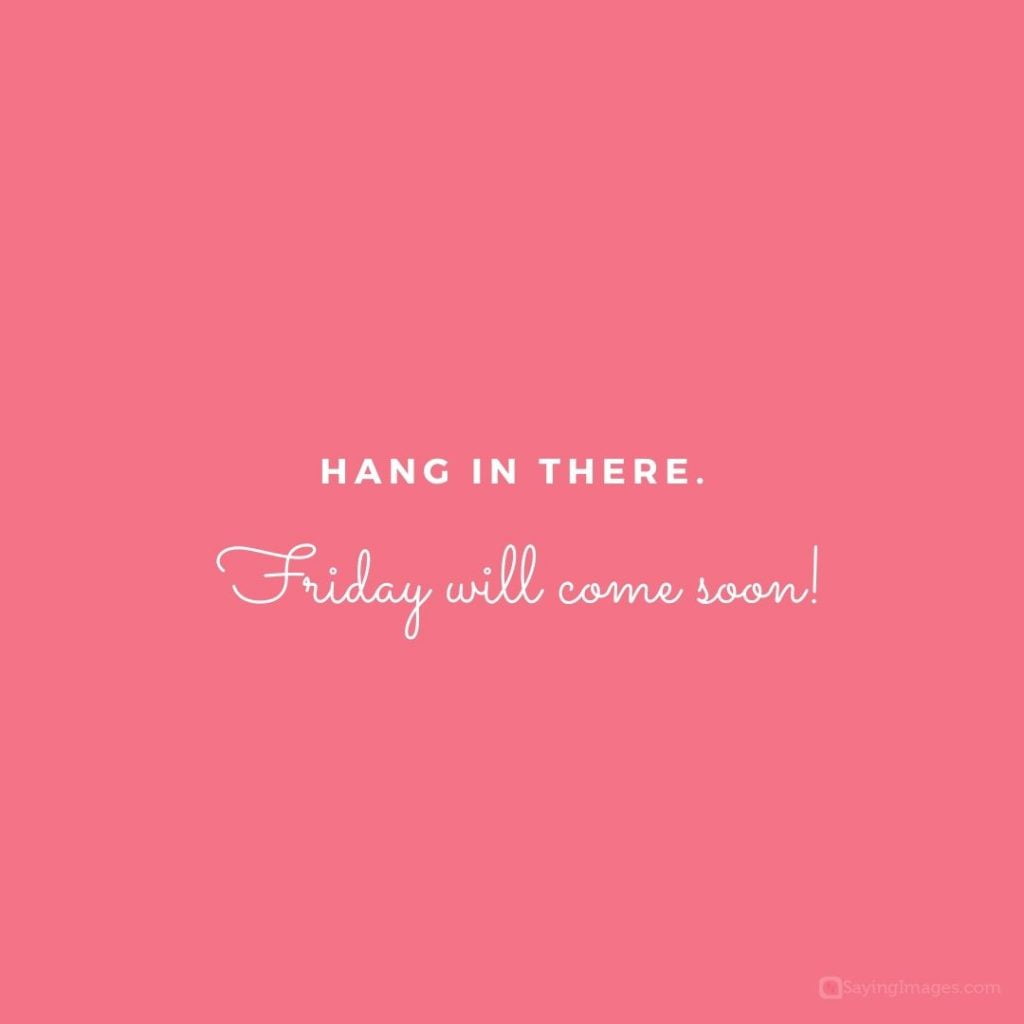 Hang in there. God's got this. I can do all things through Christ who gives me strength. – Philippians 4:13 (Bible Verses)
Hang in there. It is astonishing how short a time it can take for very wonderful things to happen. – Frances Hodgson Burnett
Life is rough and you gotta be tough. – Johnny Cash
Some people can be president, some people can speak, some people, you know, anything that's positive, man – a dentist, a doctor. Just hang in there and never give up, and find out what is your talent. First you got to find your talent and just stick with your talent, and I guarantee you'll get there, man. – Juicy J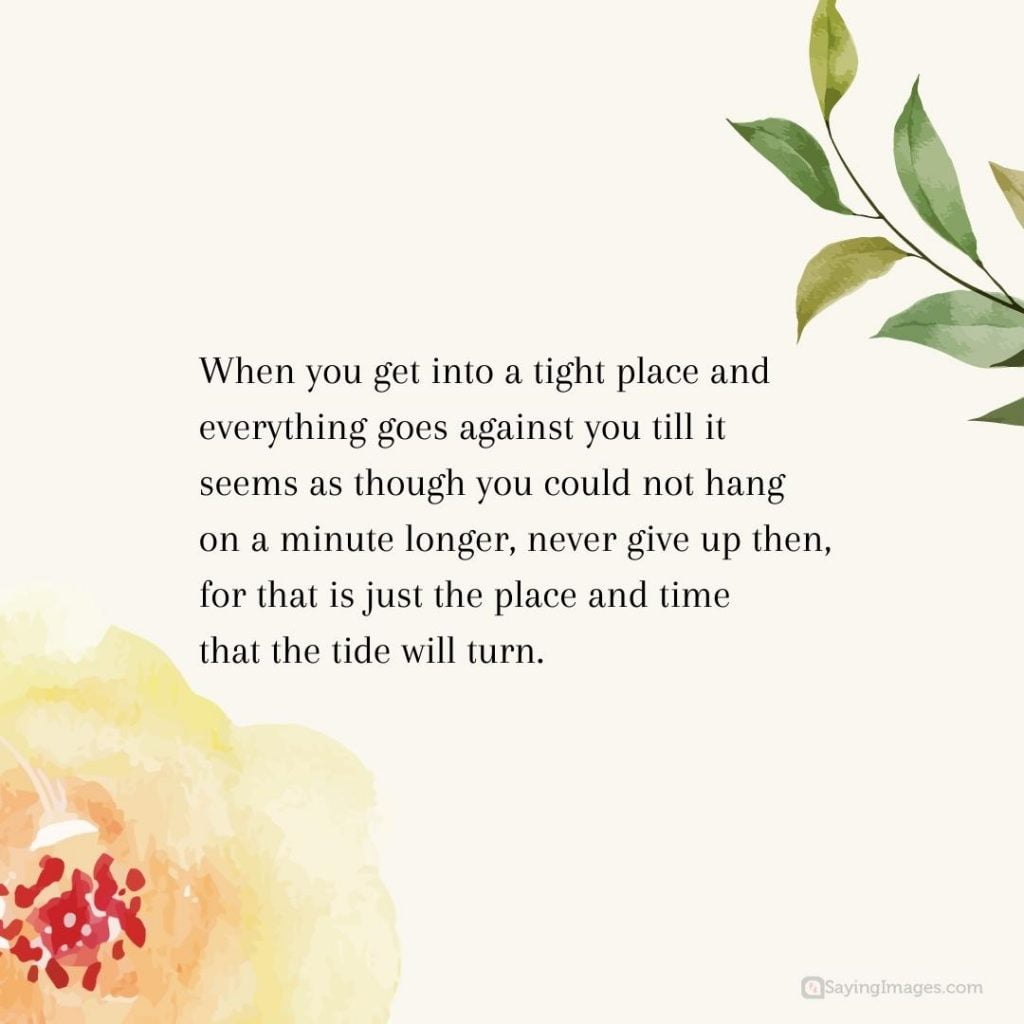 When you get into a tight place and everything goes against you, till it seems as though you could not hang on a minute longer, never give up then, for that is just the place and time that the tide will turn. – Harriet Beecher Stowe
He who has a why to live can bear almost any how. – Friedrich Nietzsche
There will come a time when you believe everything is finished. That will be the beginning.
Hey, everything will be okay.
We must embrace pain and burn it as fuel for our journey. – Kenji Miyazawa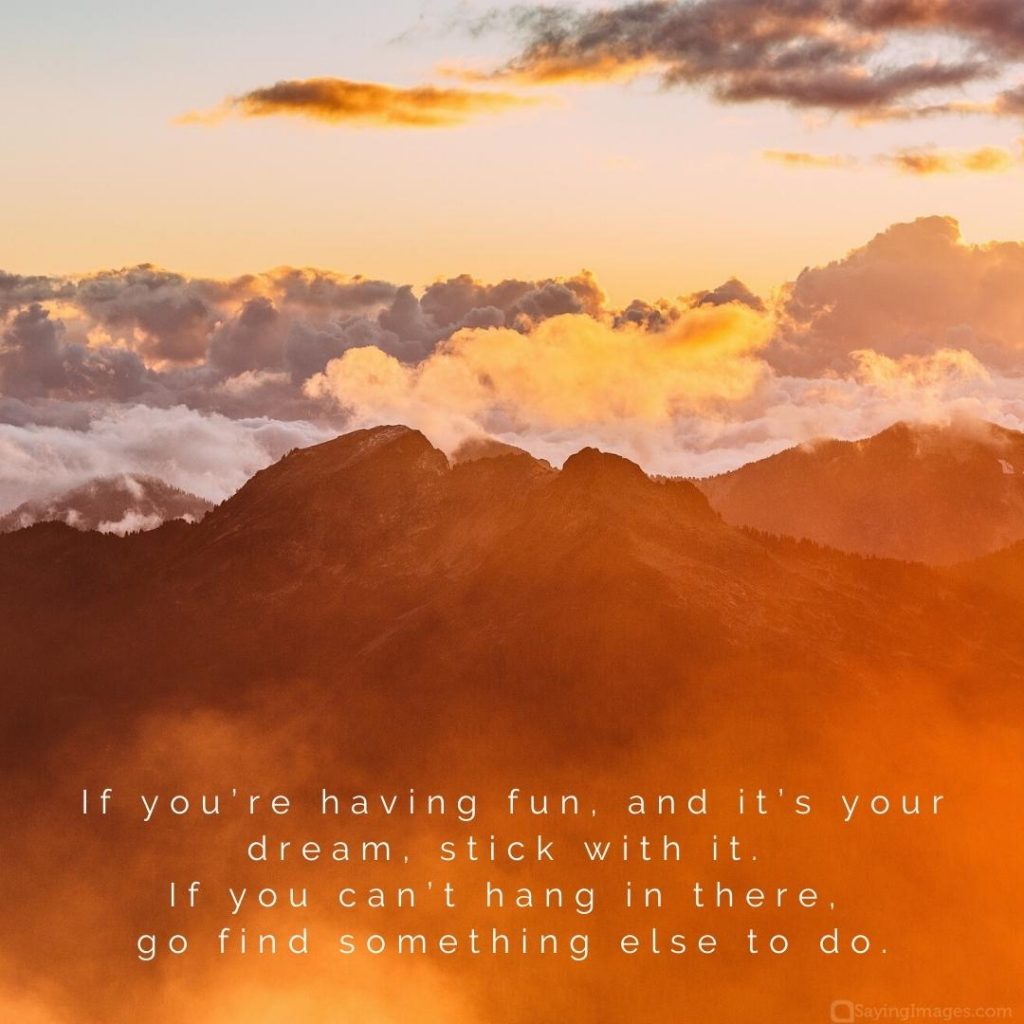 If you're having fun, and it's your dream, stick with it. If you can't hang in there, go find something else to do. – Sean Murray
I've inherited a kind of… willfulness, a kind of quiet willfulness that I'll just hang in there with something until it happens. – Tony Goldwyn
Strength. A river cuts through a rock, not because of its power but its persistence. – Jim Walkins
There is a blessing in your storm. Hang in there!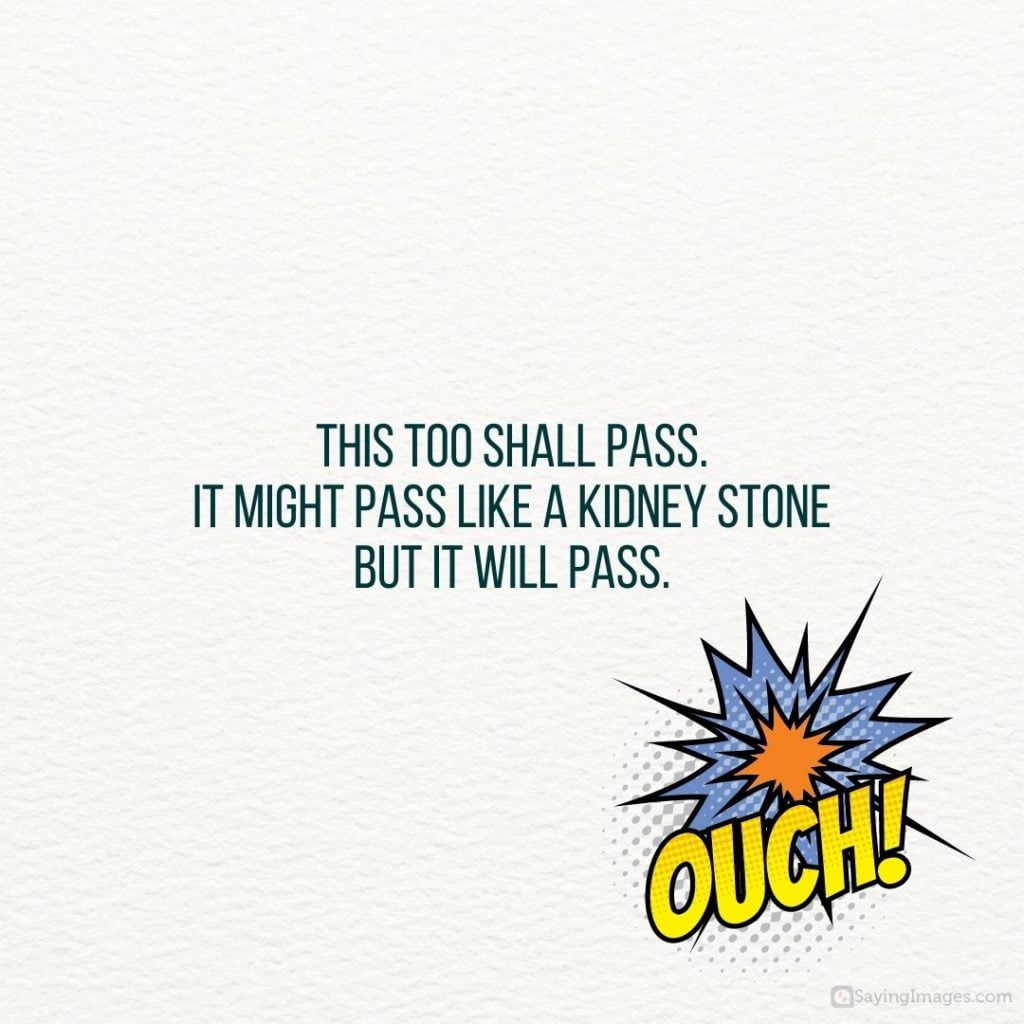 This too shall pass. It might pass like a kidney stone but it will pass.
In the end, everything will be okay. If it's not okay, it's not yet the end. – Fernando Sabino
What if everything you are going through is preparing you for what you asked for?
What the caterpillar calls the end of the world, the master calls a butterfly. – Richard Bach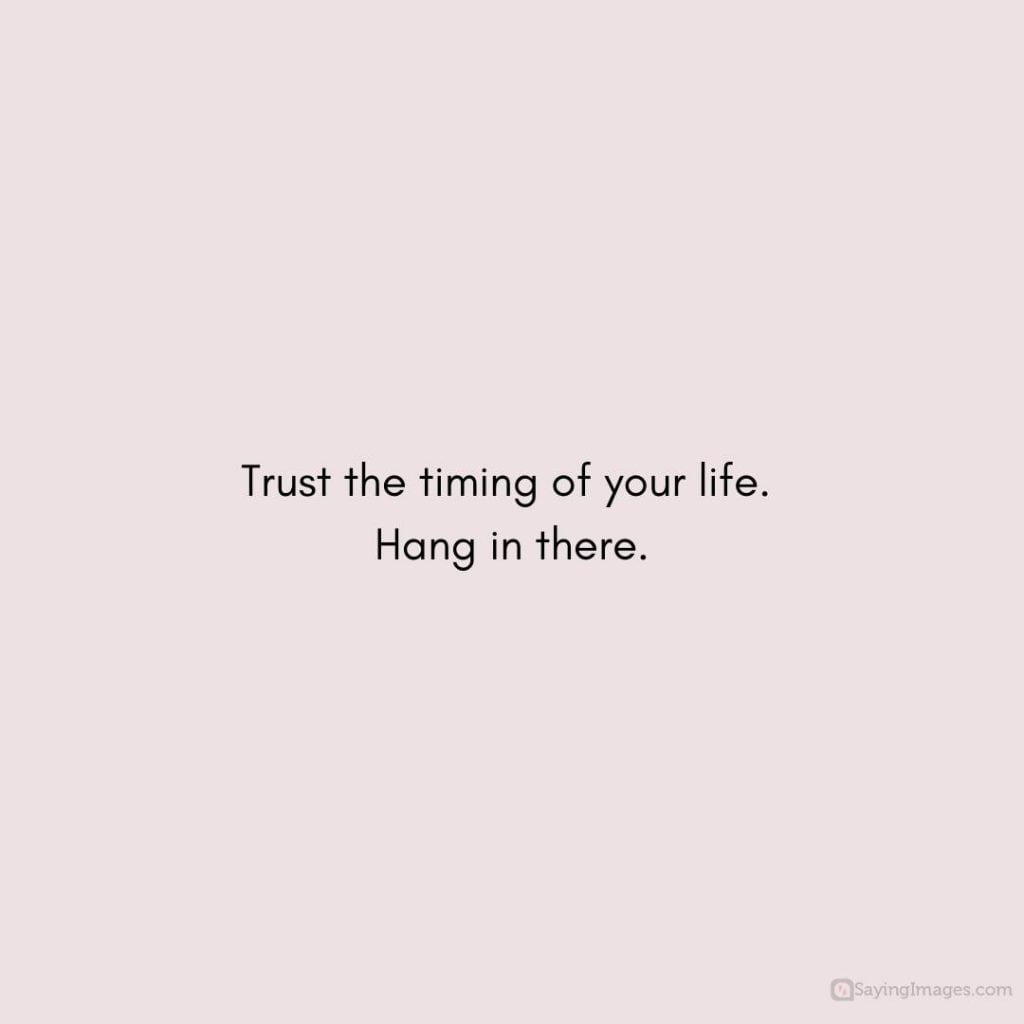 Trust the timing of your life. Hang in there.
Just hang in there for a while like those earrings of dew. A subtle attachment but belonging there a little more… – Samudyata Rao
You can't shine like a diamond, if you not willing to get cut like a diamond! – Eric Thomas
You have to live through the bad days to get to the good ones. Hang in there…
Sometimes life gets weird. Hang in there, it gets better. – Tanner Patrick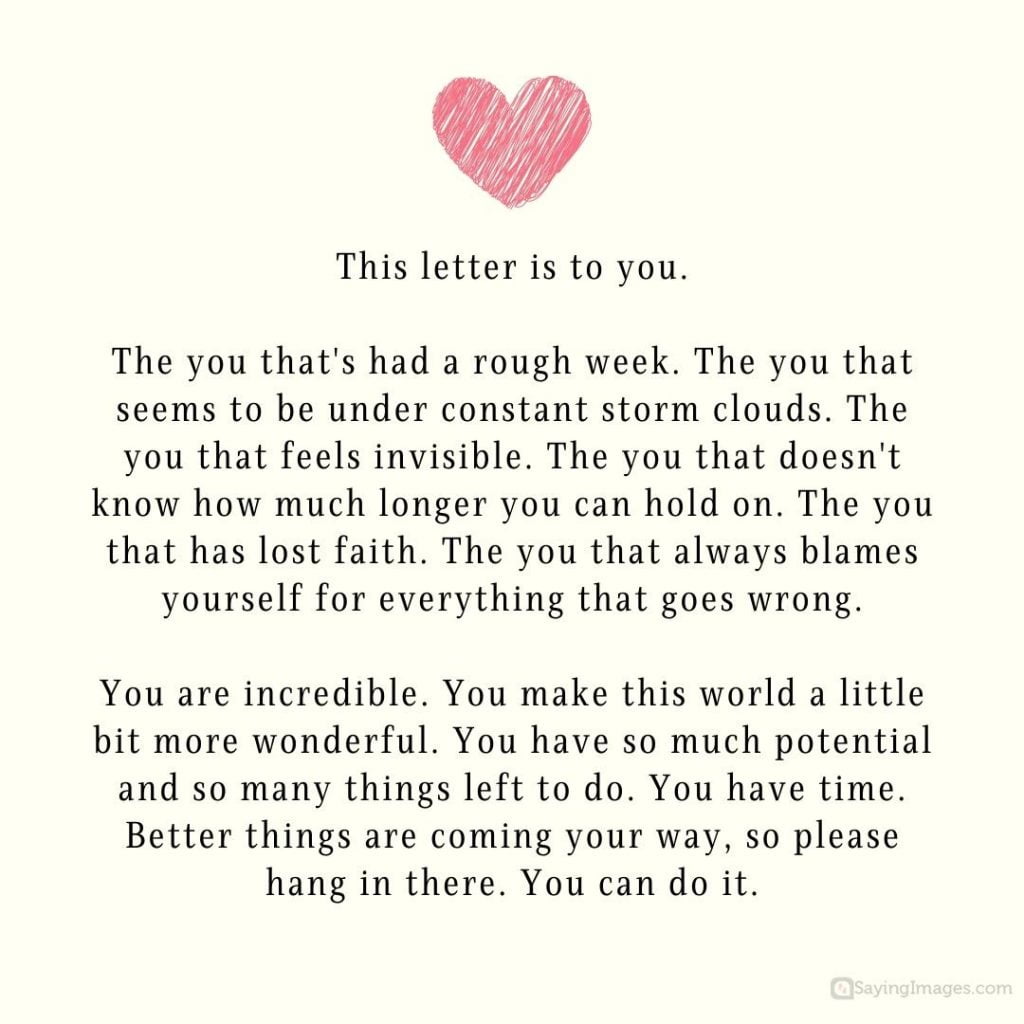 This letter is to you. The you that's had a rough week. The you that seems to be under constant storm clouds. The you that feels invisible. The you that doesn't know how much longer you can hold on. The you that has lost faith. The you that always blames yourself for everything that goes wrong. You are incredible. You make this world a little bit more wonderful. You have so much potential and so many things left to do. You have time. Better things are coming your way, so please hang in there. You can do it.
Let your strongest muscle be the will. – James Lendall Basford
Nothing can dim the light that shines from within. – Maya Angelou
When it is dark enough, you can see the stars. – Ralph Waldo Emerson
When life brings big winds of change that almost blow you over, close your eyes, hang on tight, and BELIEVE.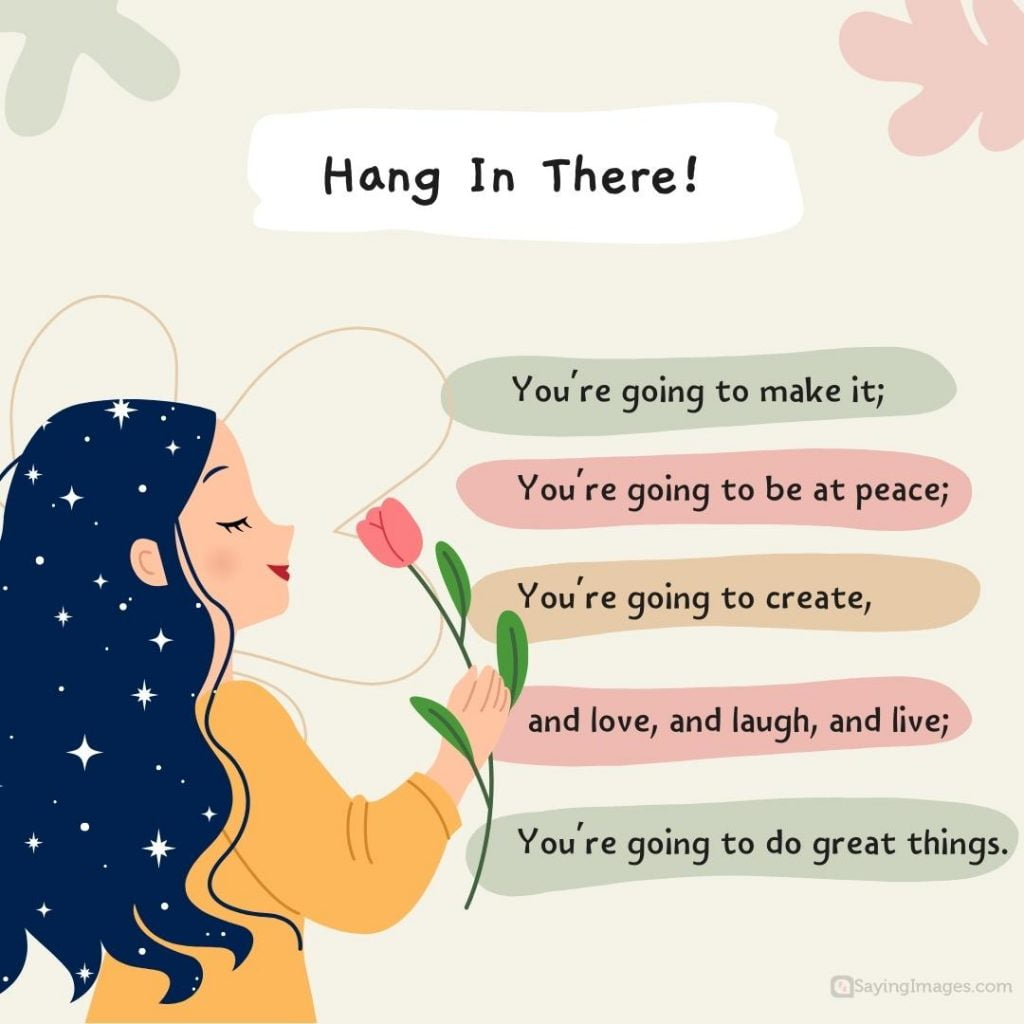 You're going to make it;
You're going to be at peace;
You're going to create, and love, and laugh, and live;
You're going to do great things.
― Germany Kent
When you get to the end of your rope, tie a knot in it and hang on. – Franklin D. Roosevelt
You are amazing simply for hanging in there and holding on, no matter how hard things get! And for moving forward no matter how scared you are or how anxious you feel. Yep, you are impressively awesome. – Karen Salmansohn
You can do amazing things if you have strong faith, deep desire, and just hang in there. – Norman Vincent Peale