The last 2 years of the pandemic has brought about a huge surge in the popularity of baking at home. Many people discovered their inner baker and started whipping up easy treats like banana bread and brownies, and then graduating on to more complex desserts.
Nobody's complaining though! The smell of baking bread and baking cookies is always a balm for the soul. If you are a baking enthusiast or have a baker in the house, check out these funny puns and witty quotes about baking.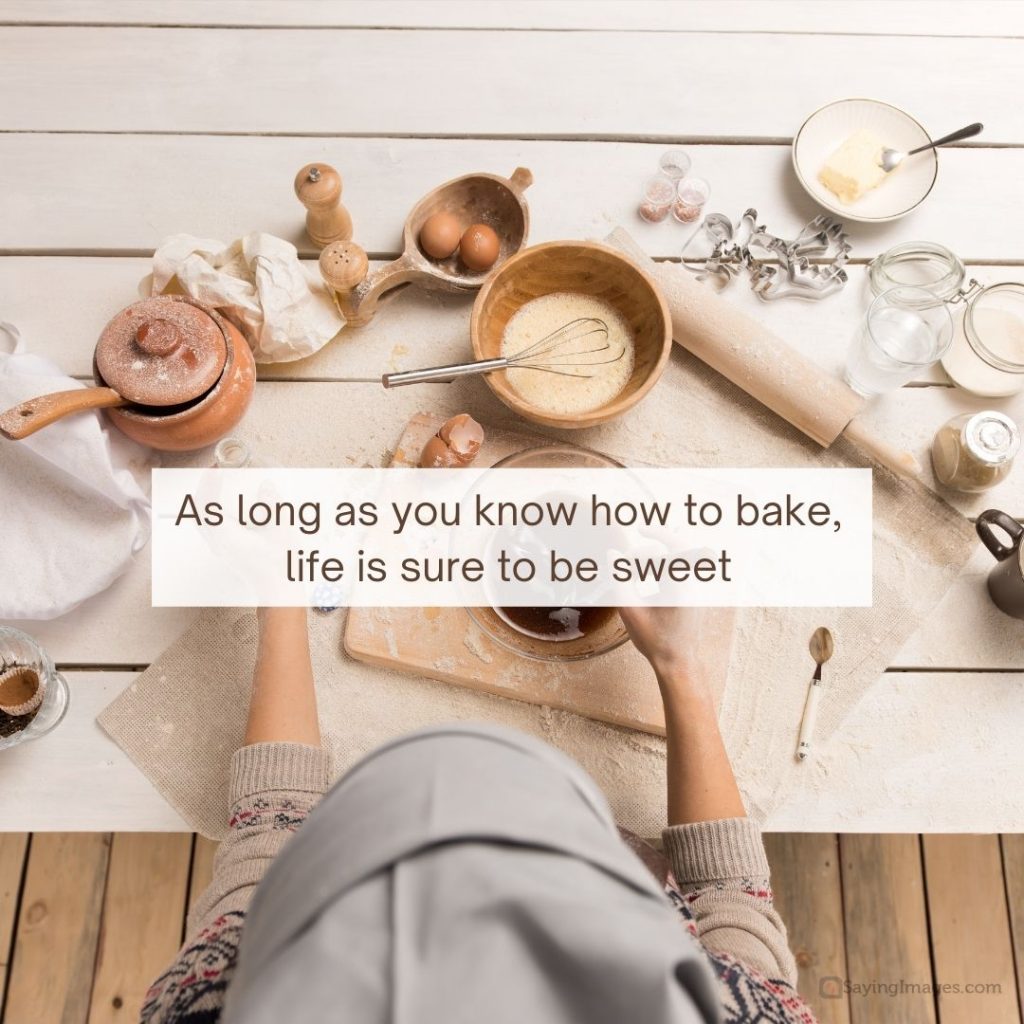 As long as you know how to bake, life is sure to be sweet
Bake the world a better place.
Nothing says home like the smell of baking.
Life is what you bake of it.
Baking cookies is comforting, and cookies are the sweetest little bit of comfort food. They are very bite-sized and personal. – Sandra Lee
Most recently, I learned another hobby: baking. It's so much fun to mix all the ingredients and to see the cake come out nice. It's so rewarding when the cake comes out great and tastes great. – Yani Tseng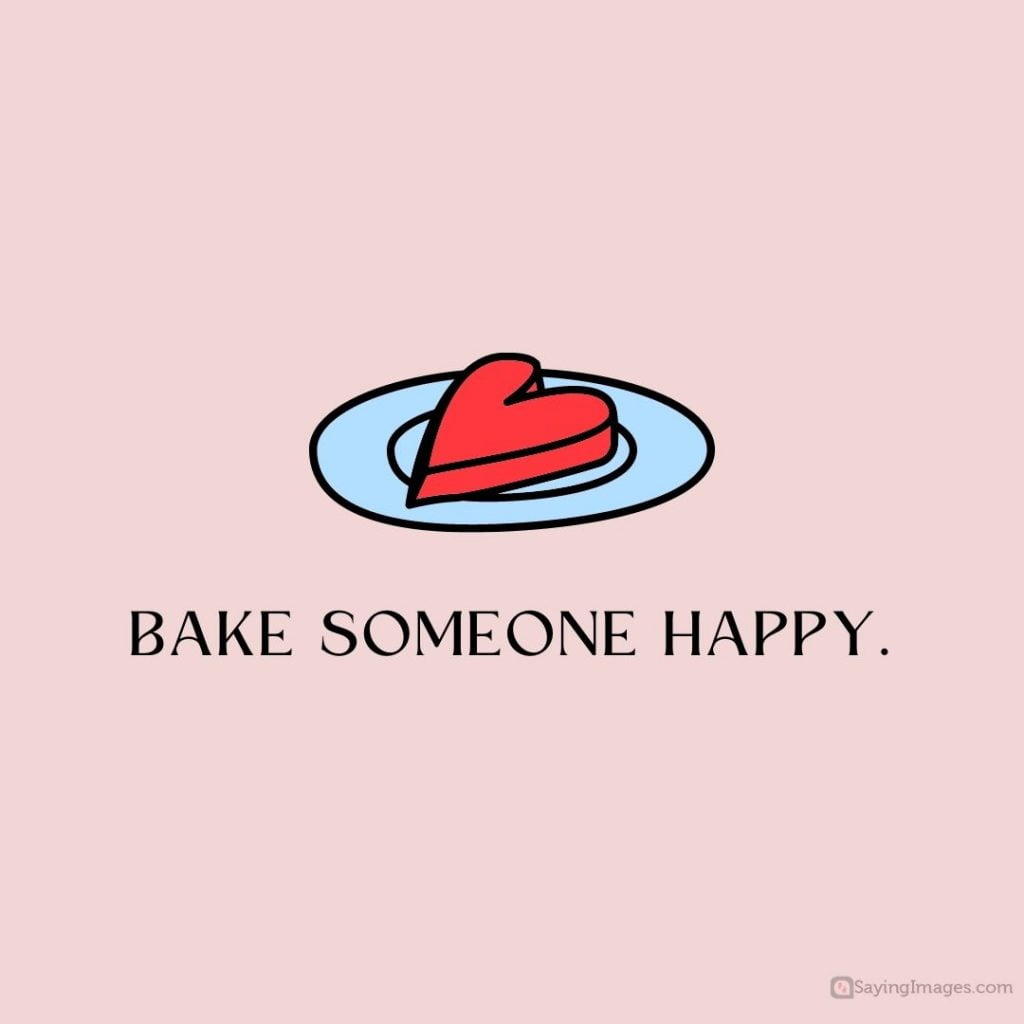 Bake someone happy.
I bake because punching people is frowned upon.
This is history in the baking.
Baking is fun! I find it very therapeutic, a stress buster. – Sameera Reddy
A balanced diet is a cookie in each hand. – Barbara Johnson
Baking is the answer to all life's problems.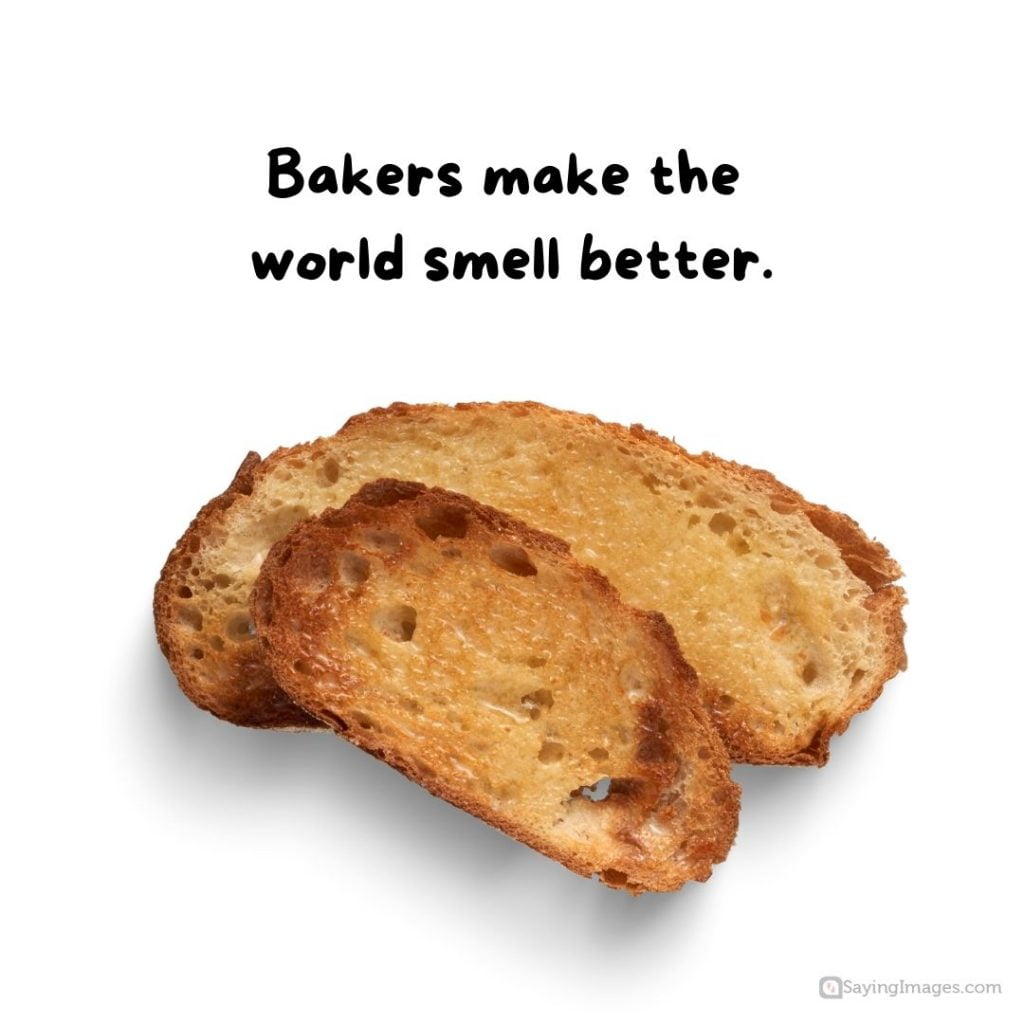 Bakers make the world smell better.
Baking makes me focus. On weighing the sugar. On sieving the flour. I find it calming and rewarding because, in fairness, it is sort of magic – you start off with all this disparate stuff, such as butter and eggs, and what you end up with is so totally different. And also delicious. – Marian Keyes
Having a mental bake down.
Wake up. Bake. Rinse. Repeat.
It's like bake to the future over here.
It's whisky business up in here.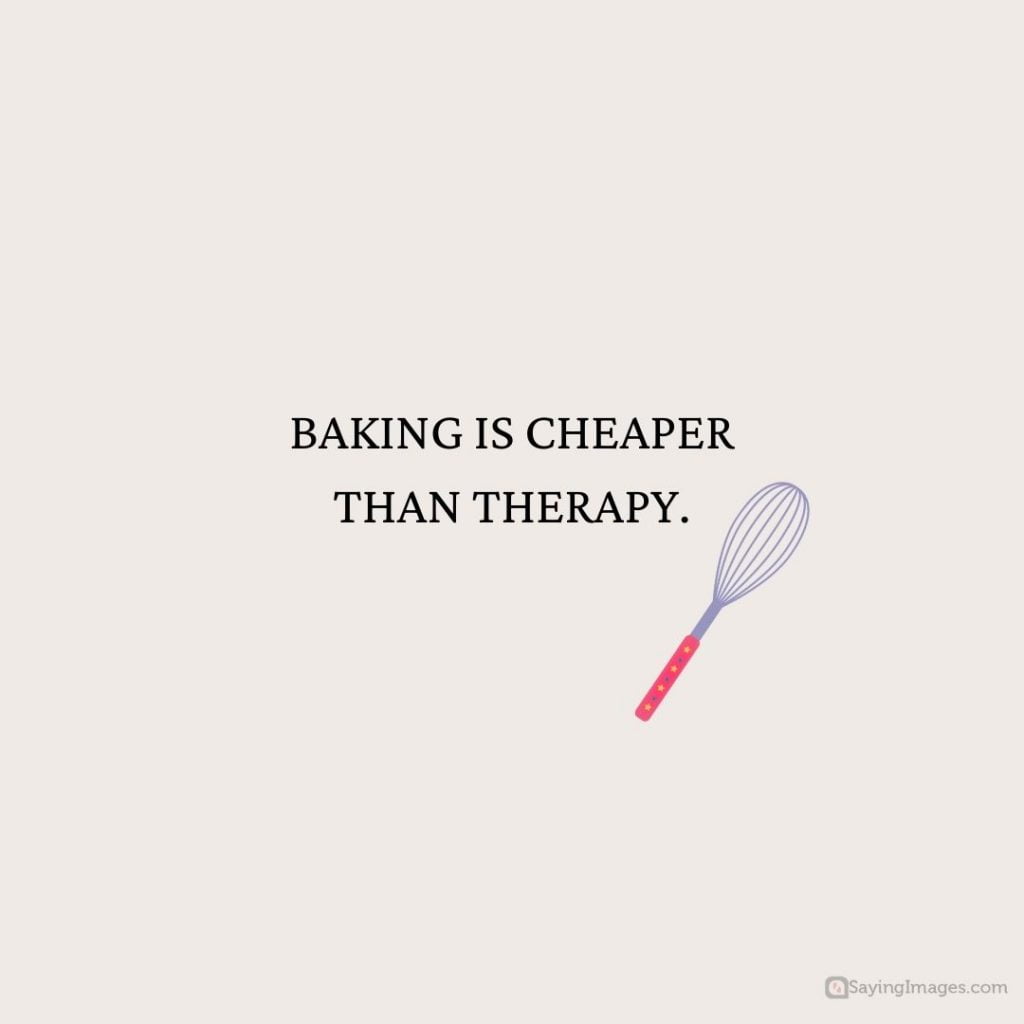 Baking is cheaper than therapy.
Finding joy in all of the baking days.
A basic rule of baking is that, in general, it's almost impossible to make an inedible batch of brownies. – Linda Sunshine
It's all about a balancing act between time, temperature and ingredients: That's the art of baking. – Peter Reinhart
Pretending I'm on Bake Off.
Baking is therapy. – Paul Hollywood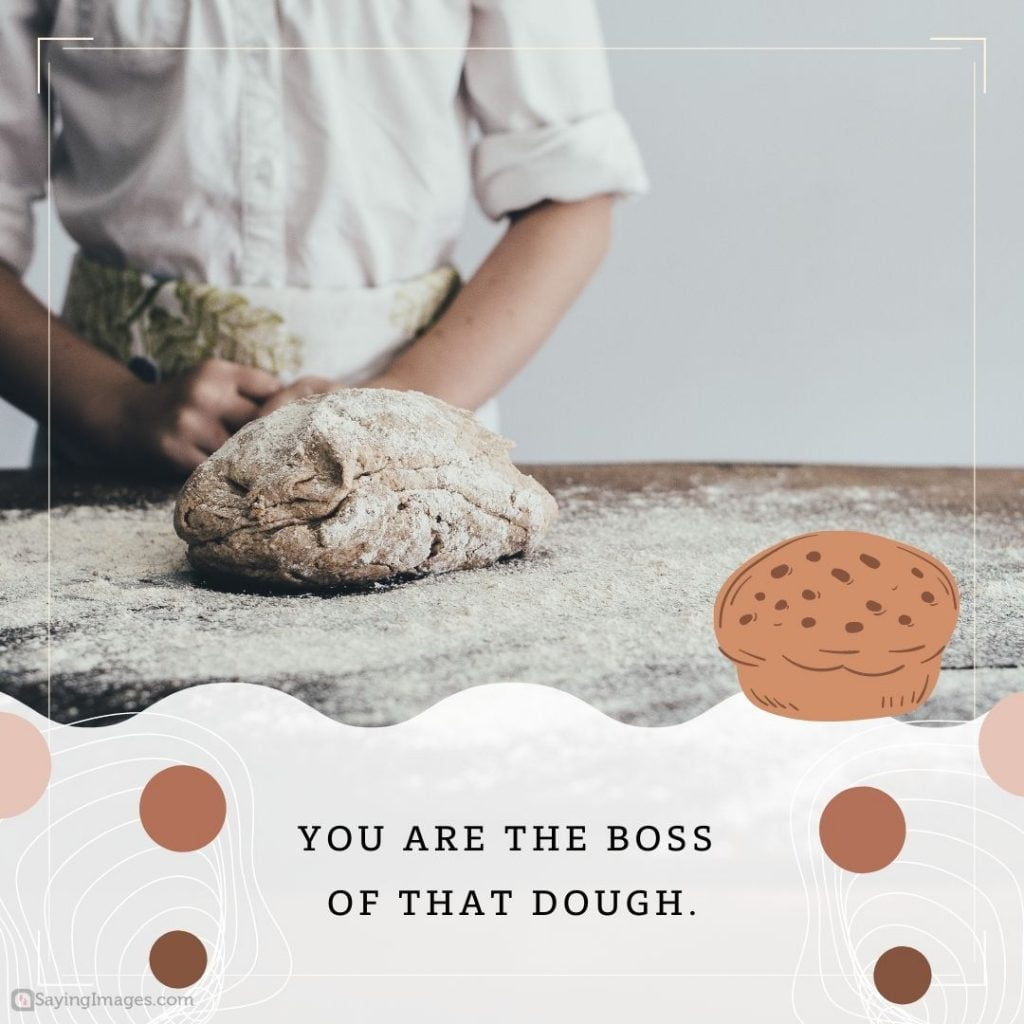 You are the boss of that dough. – Julia Child
You batter believe baking is my happy place.
Everything I dough, I dough it for you.
Life's better when you're baking.
The secret ingredient in baking is always love.
Make gifts meaningful by putting the time in creating them, whether baking and cooking, or in making arts and craft. It will all have more meaning for the giver and receiver. – Lidia Bastianich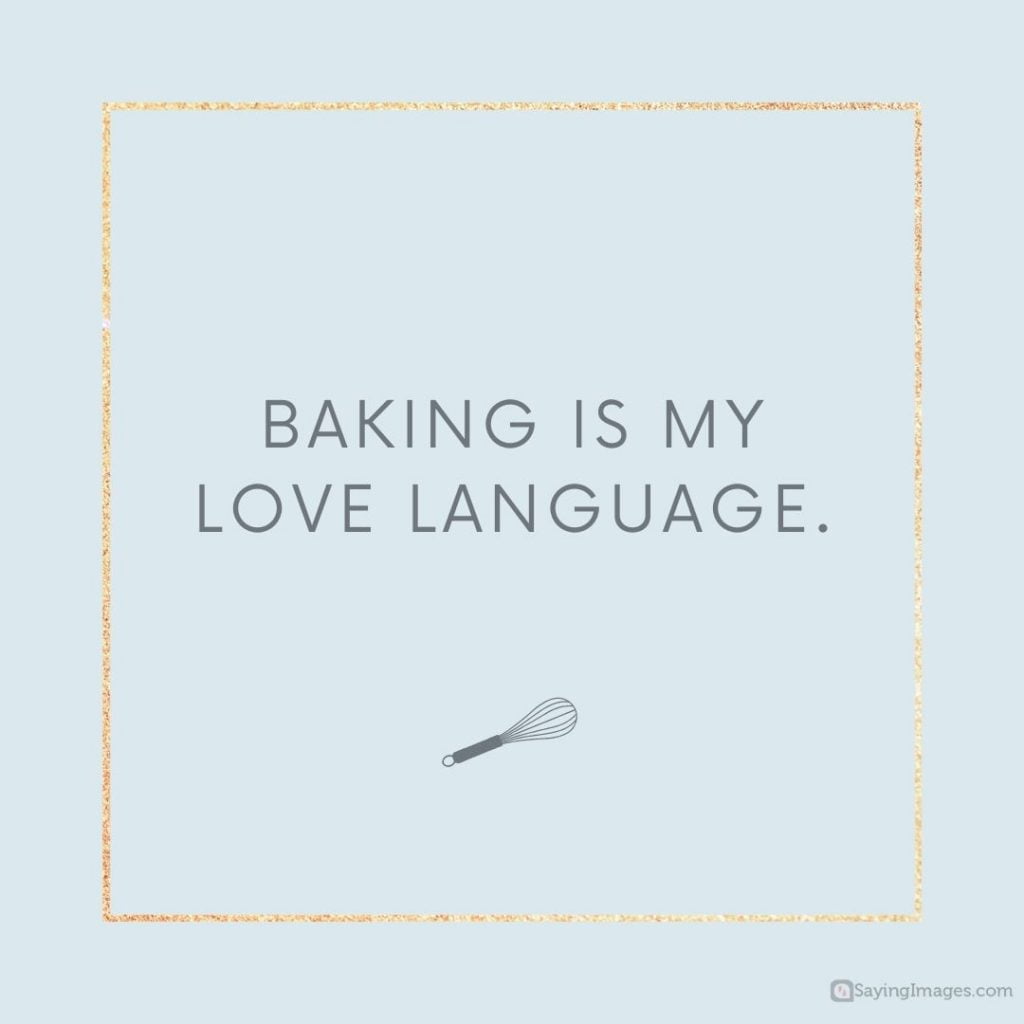 Baking is my love language.
Make love and bake cookies.
You bake me happy when skies are grey.
The thing with children is they're a bit like baking a fruitcake: you throw all the ingredients in but you never know how they're going to turn out. – Len Goodman
Cupcakes are just muffins that believed in miracles.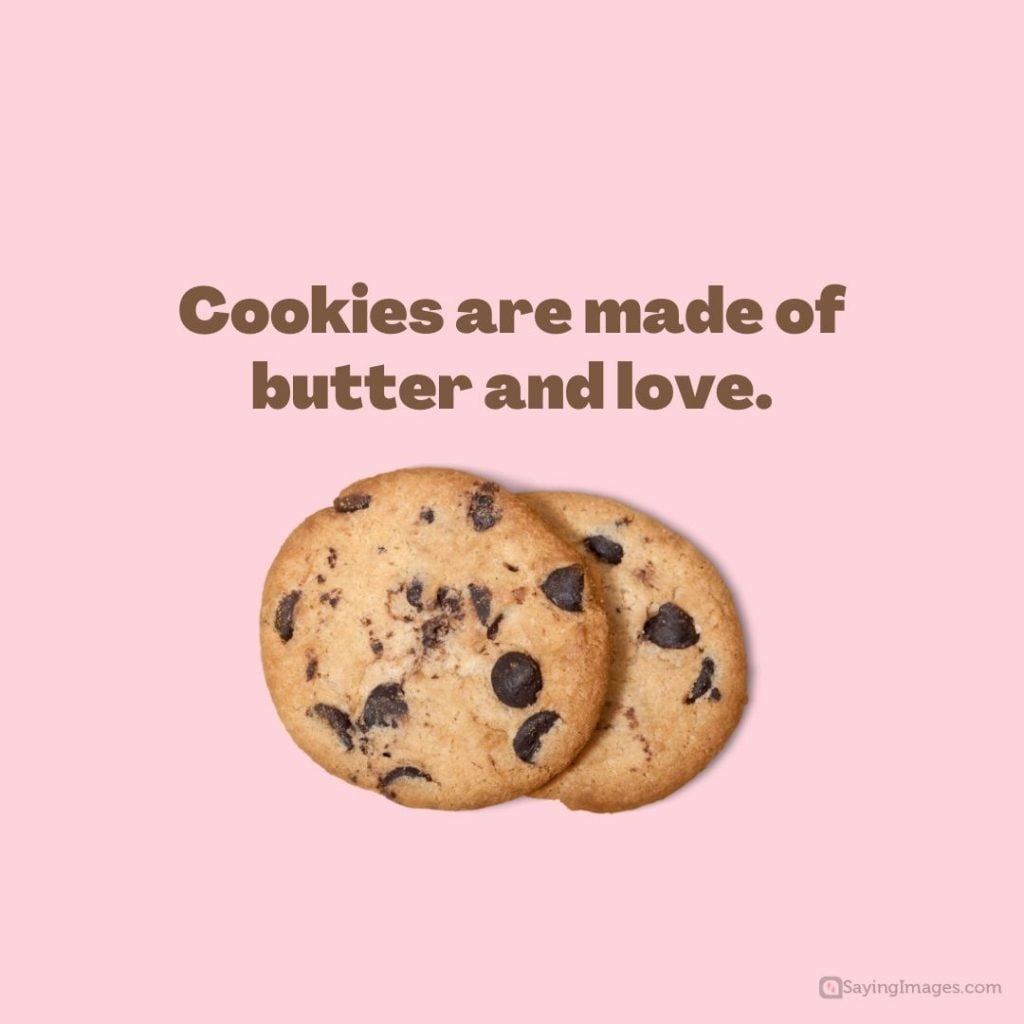 Cookies are made of butter and love. – Norwegian Proverb
I like to party. And by party I mean stay at home and bake.
Shut up and bake.
I think baking is very rewarding, and if you follow a good recipe, you will get success. – Mary Berry
Always bake with passion.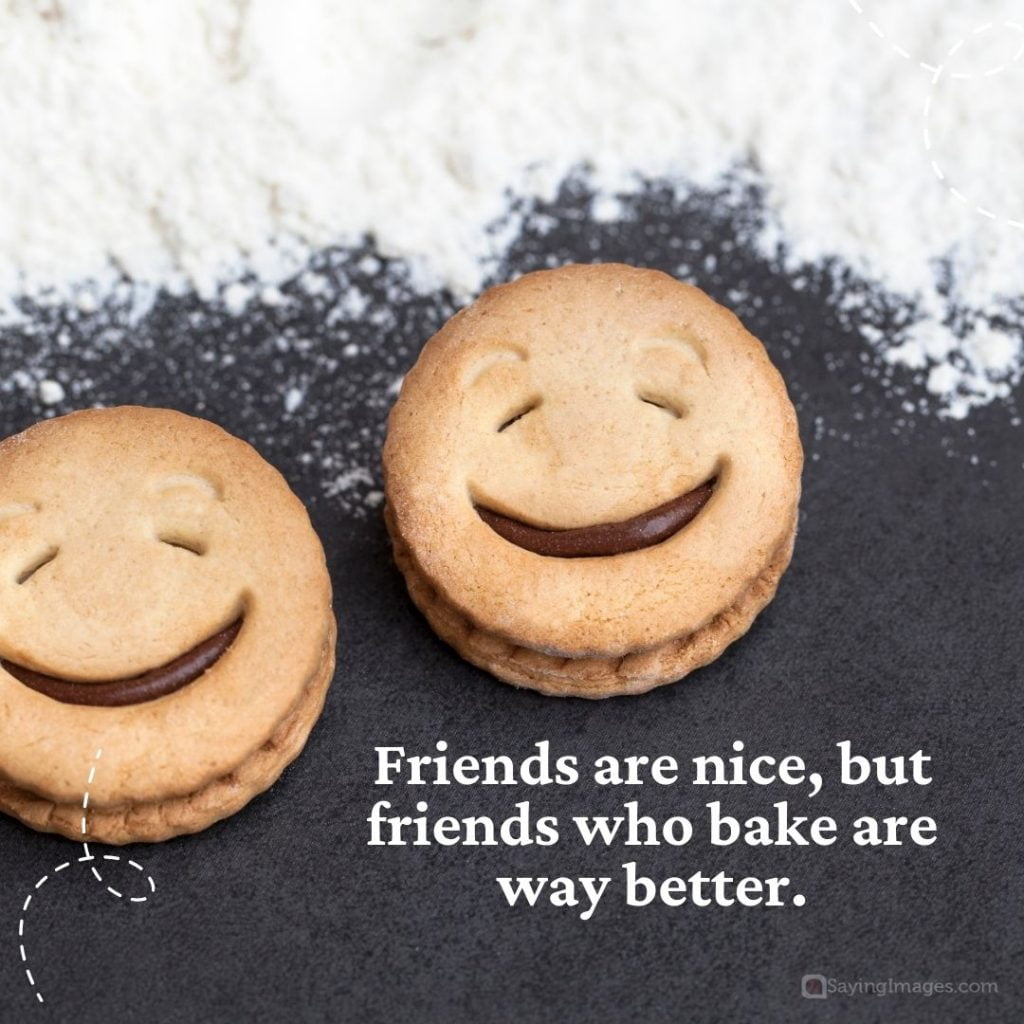 Friends are nice, but friends who bake are way better.
Sometimes, you just need to bake.
Monday. Nothing a cupcake can fix.
Happiness is knowing that there is cake in the oven.
Baking happens with ingredients that last for months and come to life inside a warm oven. Baking is slow and leisurely. – Regina Brett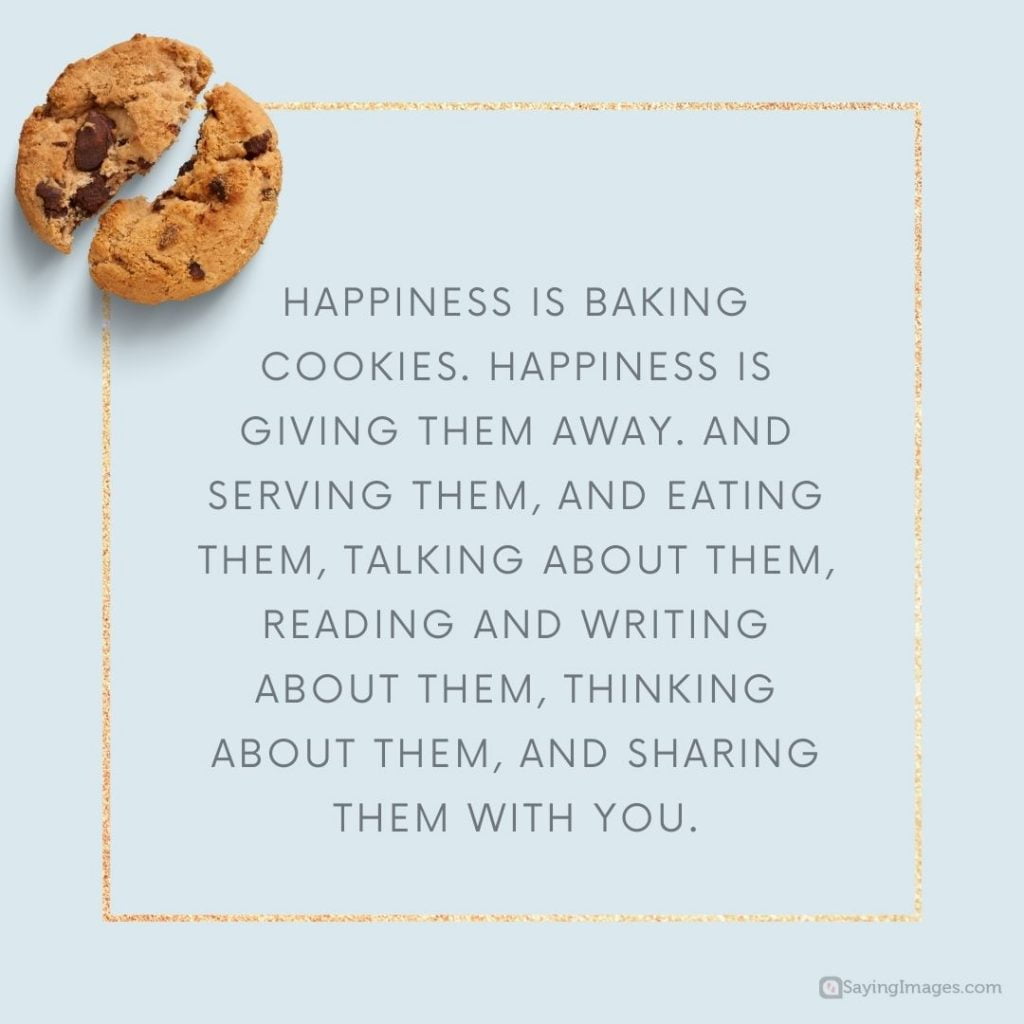 Happiness is baking cookies. Happiness is giving them away. And serving them, and eating them, talking about them, reading and writing about them, thinking about them, and sharing them with you. – Maida Heatter
I don't care what the problem is. Baking is the solution.
Cooking and baking is both physical and mental therapy. – Mary Berry
This is my invariable advice to people: Learn how to cook, try new recipes, learn from your mistakes, be fearless, and above all have fun. – Julia Child
Kiss me, I'm a baker!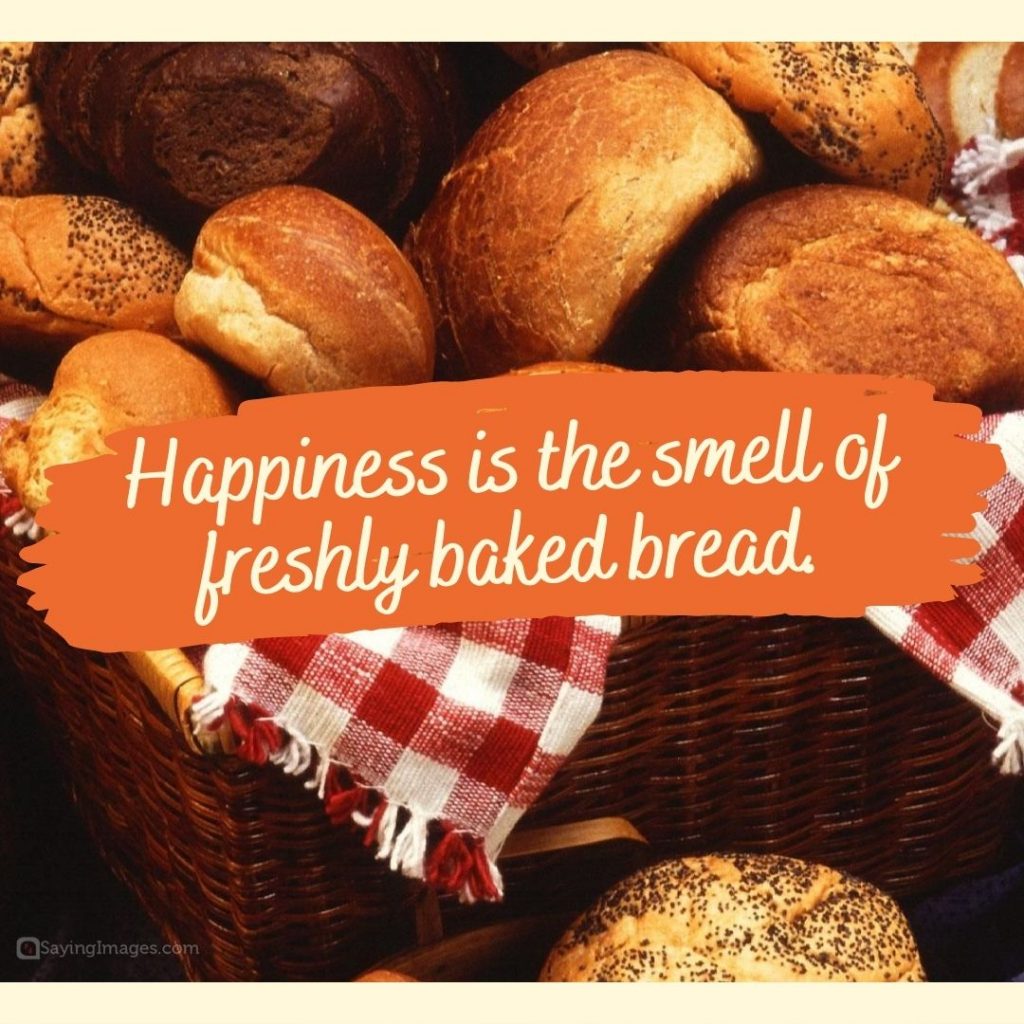 Happiness is the smell of freshly baked bread.
Baking may be regarded as a science, but it's the chemistry between the ingredients and the cook that gives desserts life. Baking is done out of love, to share with family and friends, to see them smile. – Anna Olson
This was why she enjoyed baking. A good dessert could make her feel like she'd created joy at the tips of her fingers. Suddenly, the people around the table were no longer strangers. They were friends and confidantes, and she was sharing with them her magic. – Marissa Meyer
You can't buy happiness but you can buy cake.
Baking is about multi-tasking. If you are organized and prepared, that's half the battle. – Johnny Iuzzini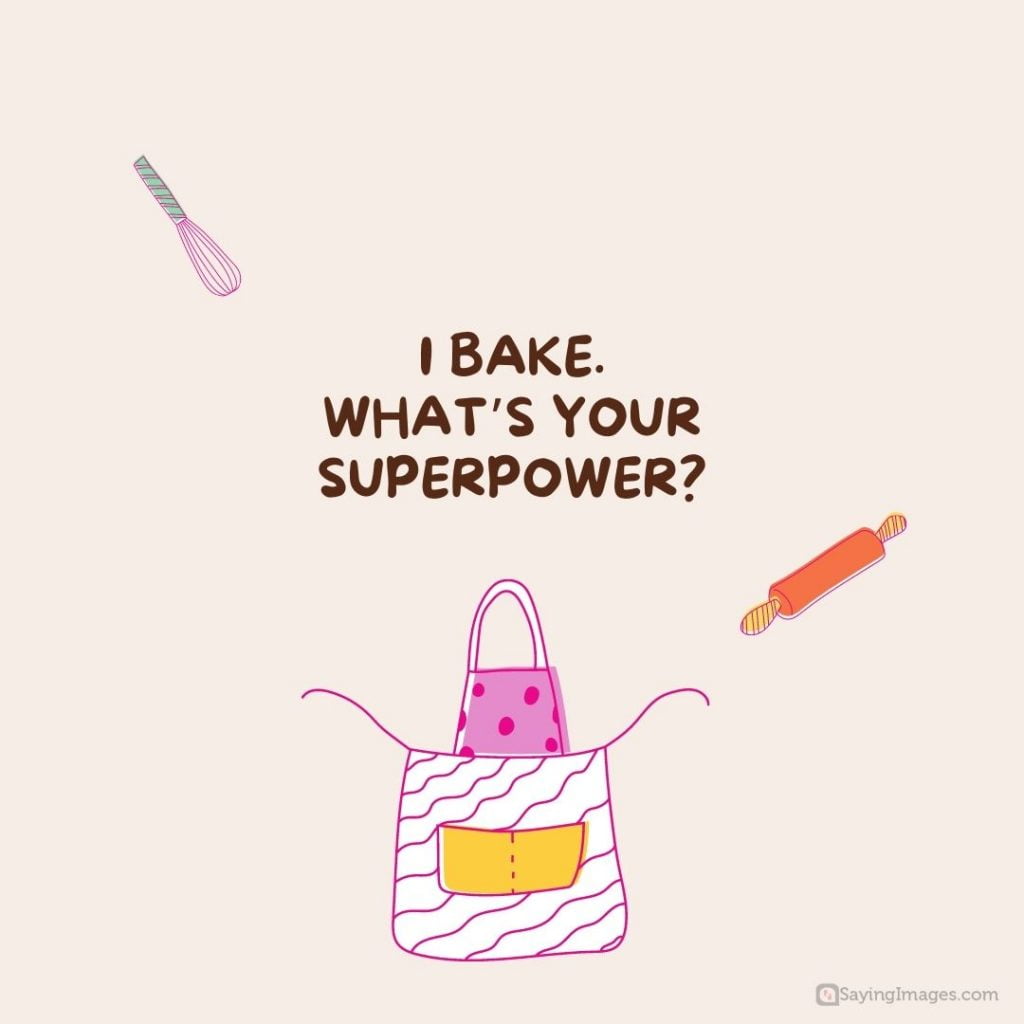 I bake. What's your superpower?
Baking is my superpower and my apron is my cape.
I love being at home and cooking and baking. – Blake Lively
A baker's wand is her whisk.
Bakers gonna bake.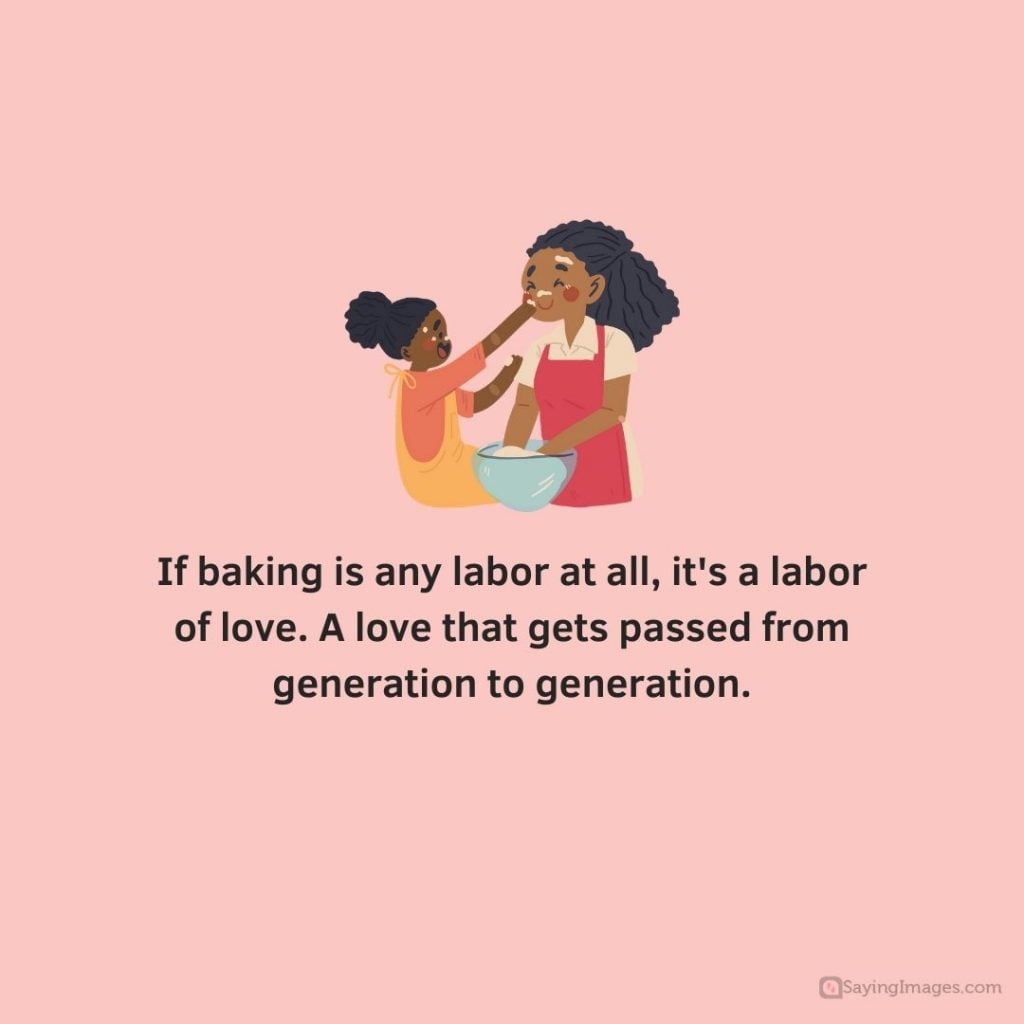 If baking is any labor at all, it's a labor of love. A love that gets passed from generation to generation. – Regina Brett
I'll bake it right.
Baking because everything tastes as good as skinny feels.
They see me rolling, they see me baking.
Never underestimate a woman who loves baking.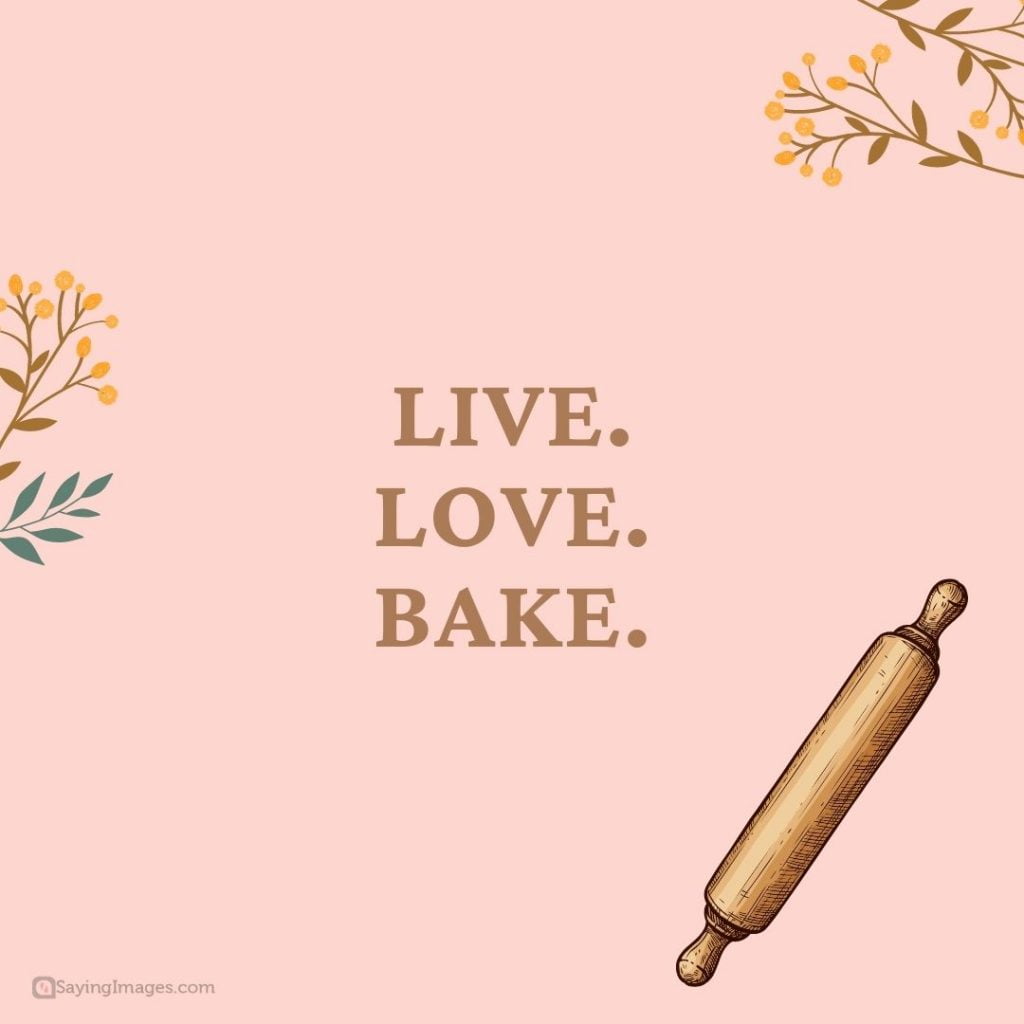 Live. Love. Bake.
When I'm happy, I bake. When I'm sad, I bake.
I believe with baking there is a certain nostalgic fix. – James William Middleton
Keep calm and bake on.
If there's a whisk, there's a way.

Nothing says home like the smell of baking.
Baking spirits bright.
So we baked and sweated together. I like punching the dough. I told myself it was the moon and punched it senseless. – Susan Beth Pfeffer
If you're trying to create a company, it's like baking a cake. You have to have all the ingredients in the right proportion. – Elon Musk
A bad day spent baking is better than a good day doing anything else.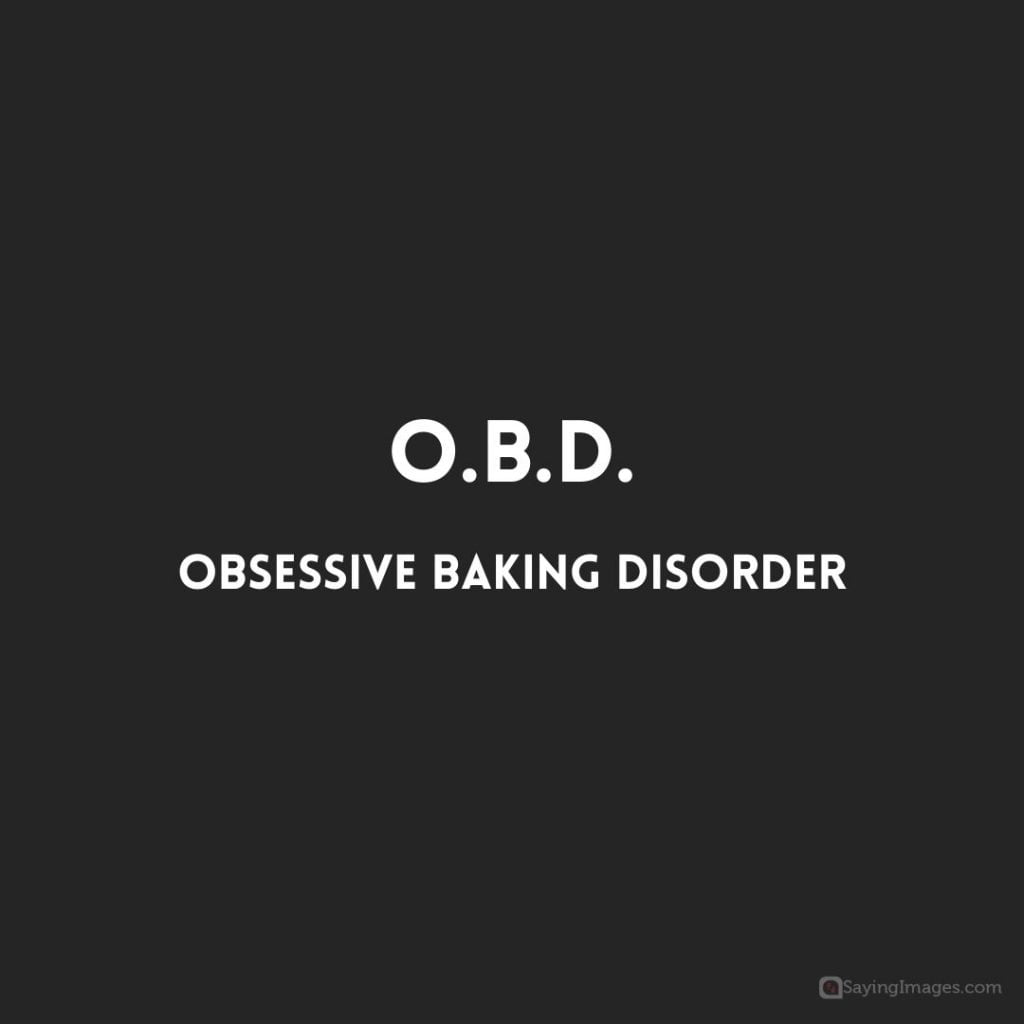 O.B.D. Obsessive Baking Disorder.
Life is what you bake of it.
Baking is both an art and a science. – Sherry Yard
It's a great thing because I've said to my lad, 'What do you want to do today – football, shopping, playing a game?' and he says, 'I want to bake with you, Dad.' And he loves it, baking with me. – Paul Hollywood
I bake, therefore I am.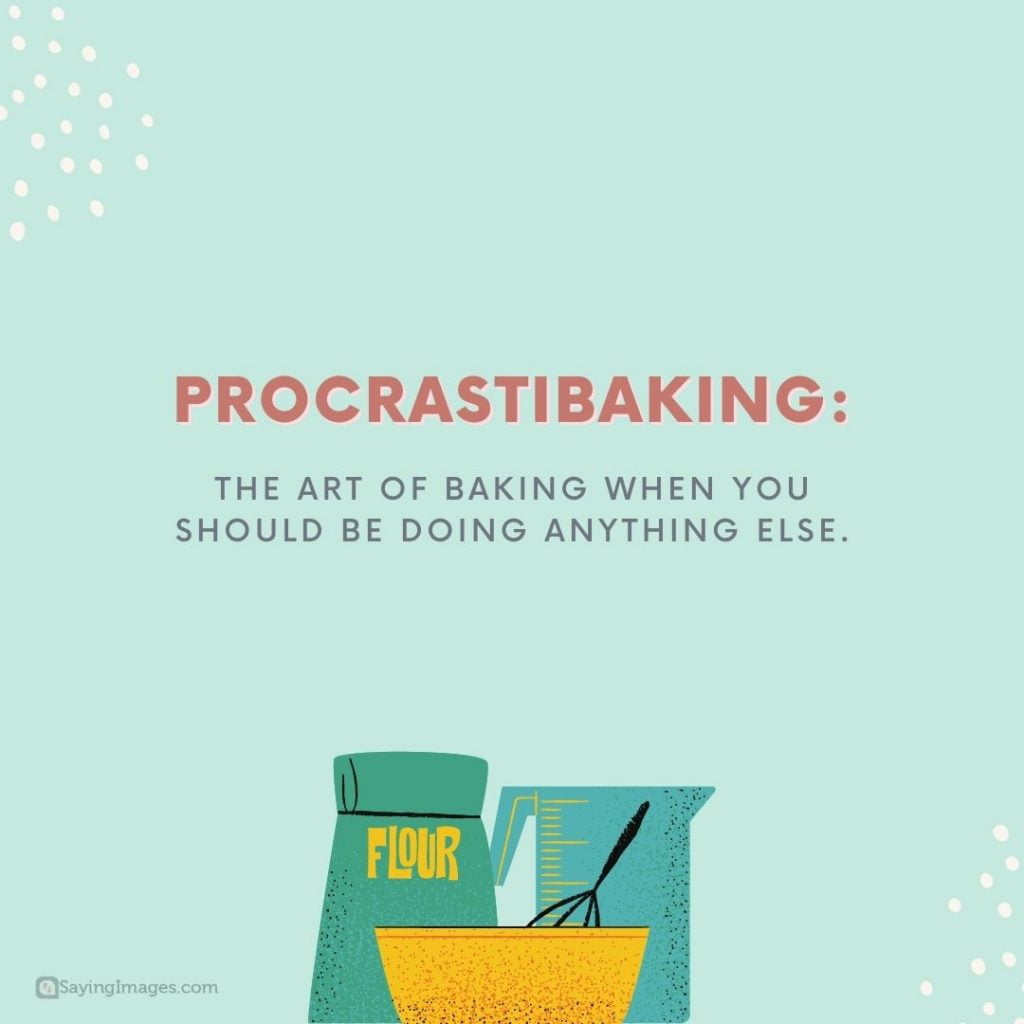 Procrastibaking: the art of baking when you should be doing anything else.
A day of baking is calling, and I must go.
The future… seems to me no unified dream but a mince pie, long in the baking, never quite done. – Edward Young
You bake me happy.
Baking is love made edible.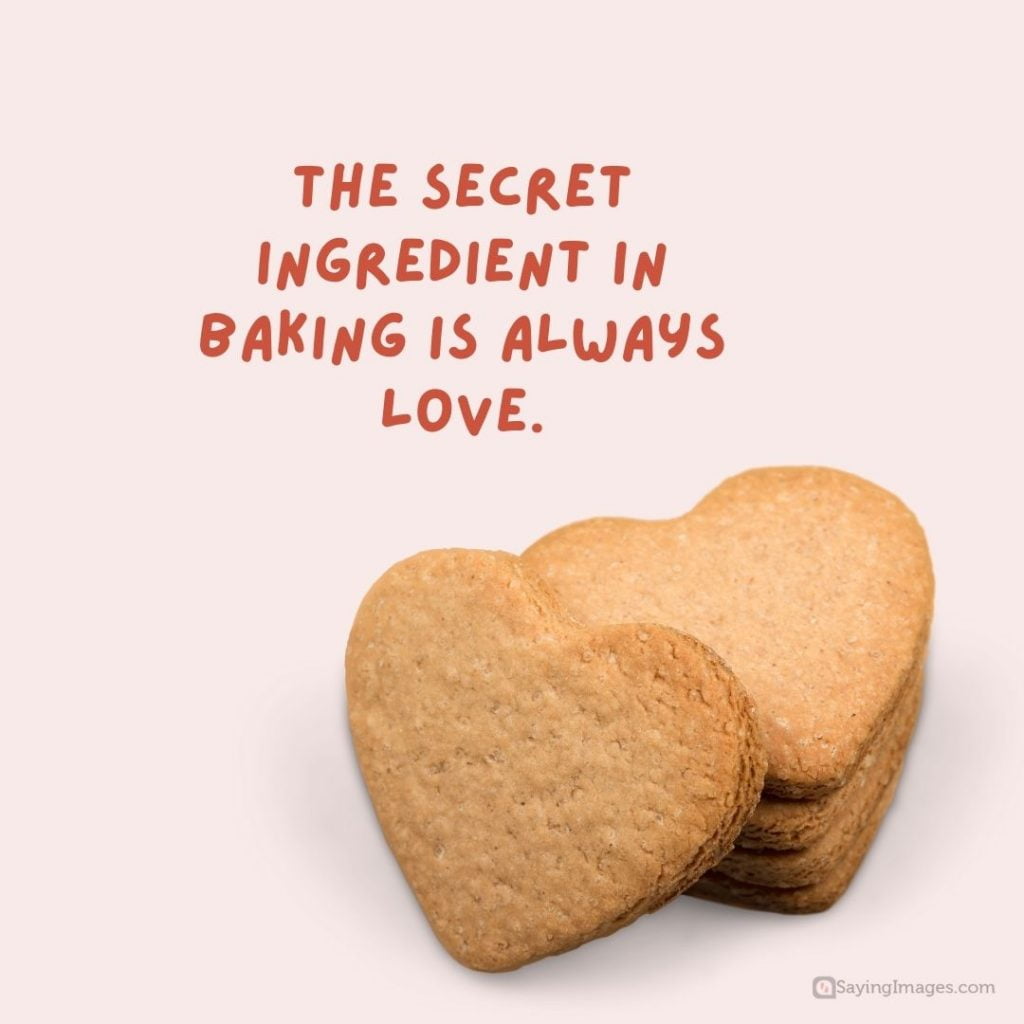 The secret ingredient in baking is always love.
Wake up and bake.
Bake it till you make it.
Love is like a good cake, you never know when it's coming, but you'd better eat it when it does! – C. Joybell
The smell of good bread baking, like the sound of lightly flowing water, is indescribable in its evocation of innocence and delight. – M.F.K. Fisher, The Art of Eating