Are you looking for Air Force memes?
When we think of our military, we immediately think of hard-working heroes whose lives are dedicated to protecting the homeland. But seriousness aside, here are some funny jokes that poke fun at Air Force personnel.
Maybe you have an Air Force buddy or relative. Annoy the heck out of them with these Air Force memes.
Can't Walk Into Restricted Area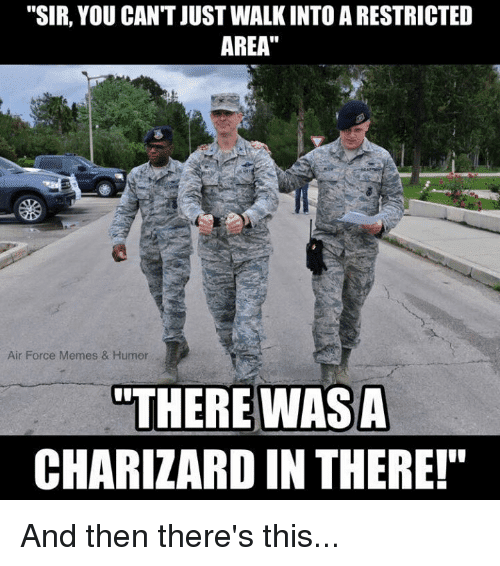 This Much Time For College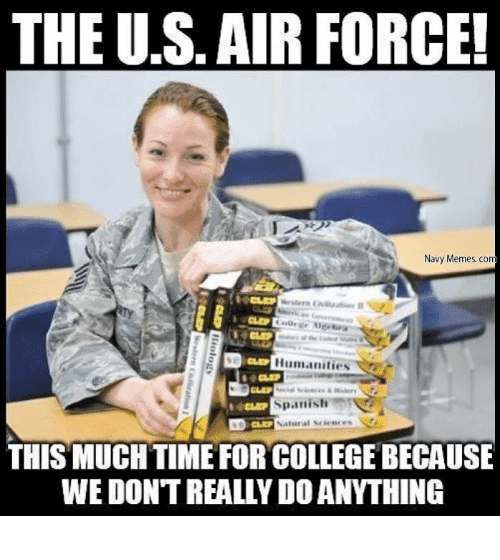 Military Training Airman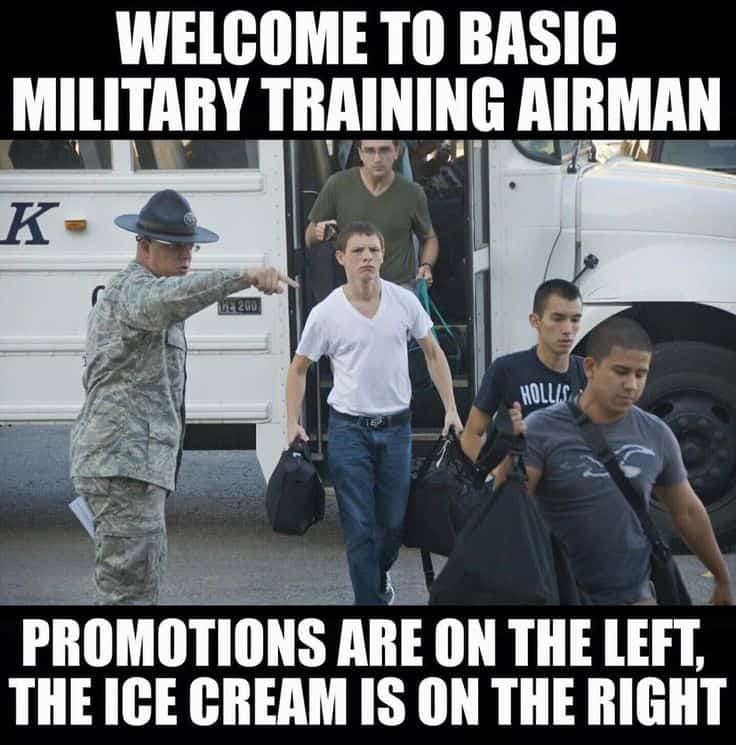 Always Have Fun In The Air Force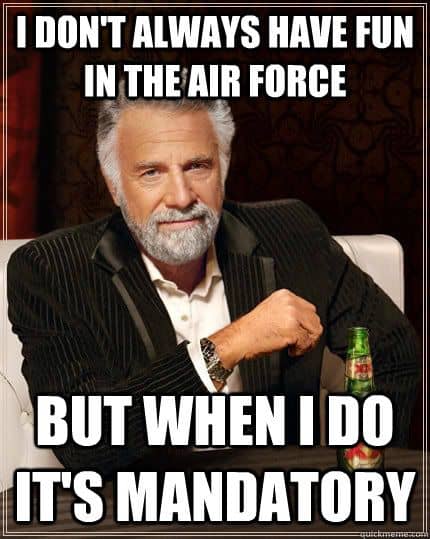 Miss Mandatory Nap Time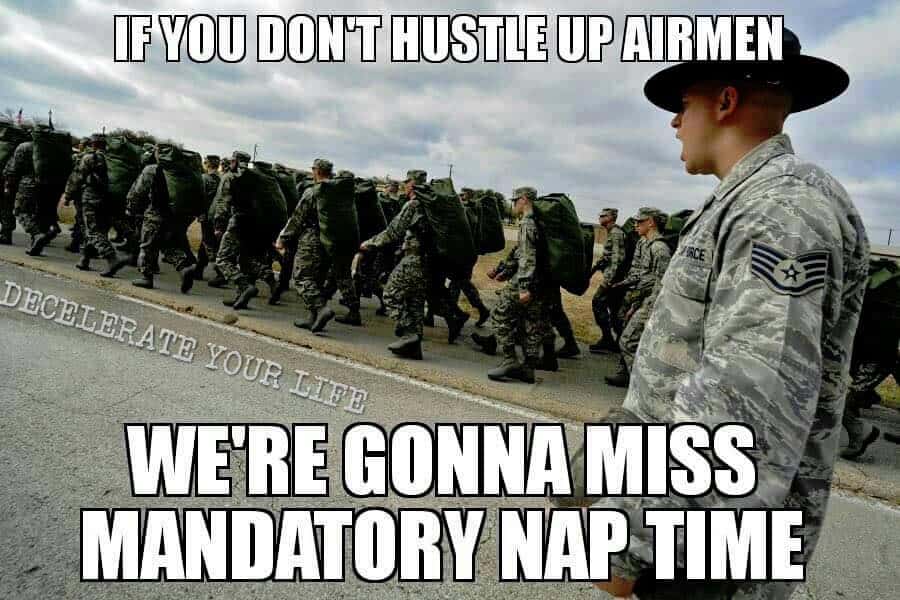 Wanna Join Air Force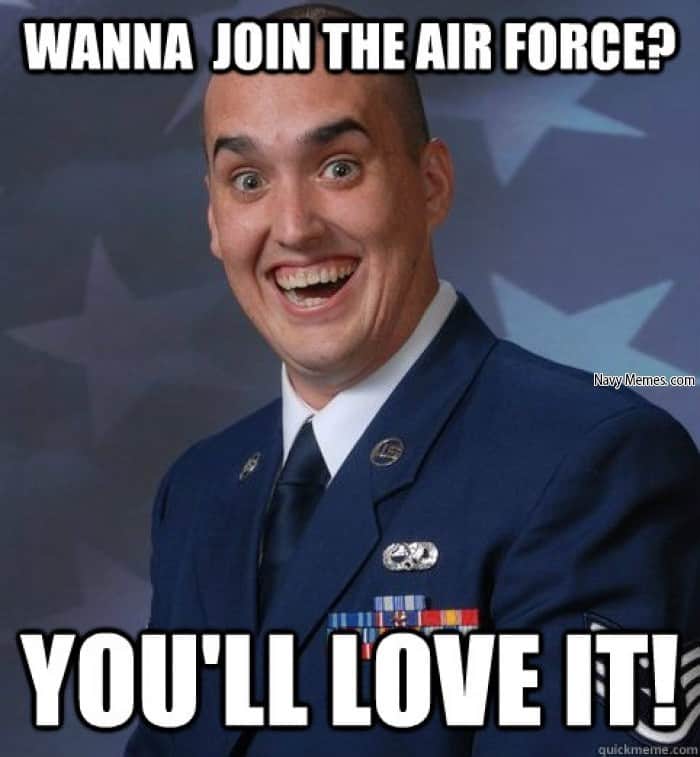 After Budget Cuts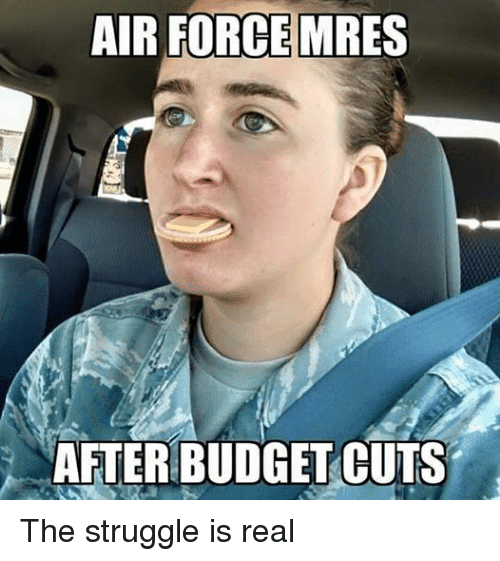 I Found My Balls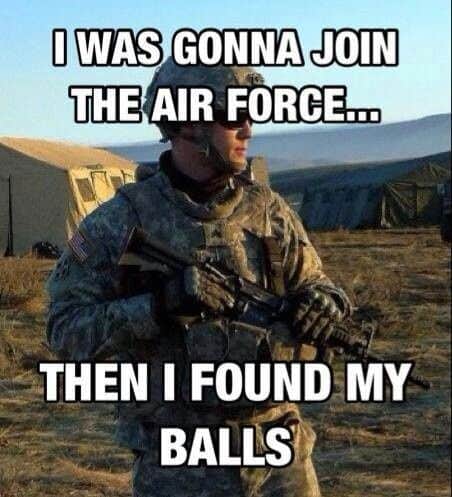 Have A Snickers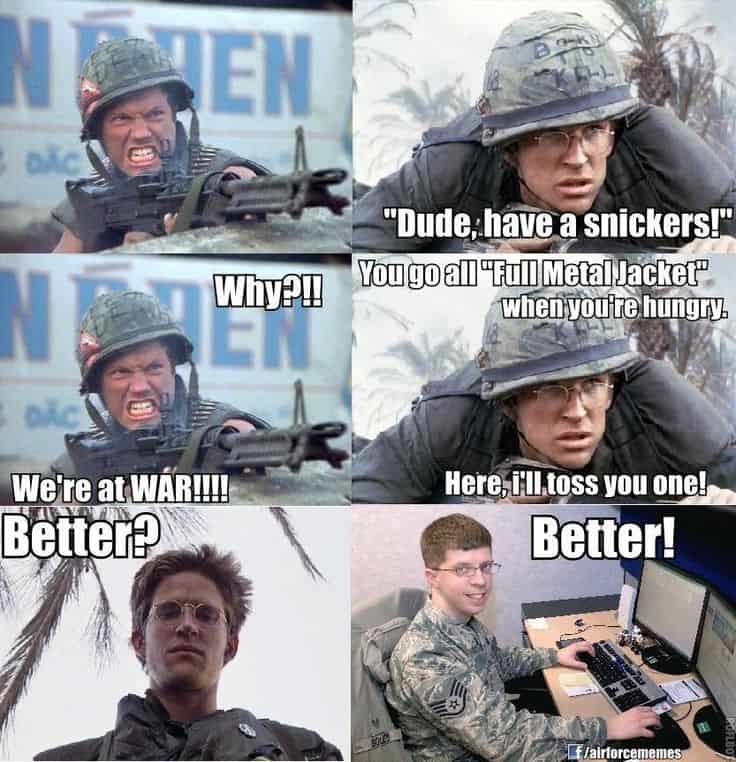 Air Force Drill Sergeants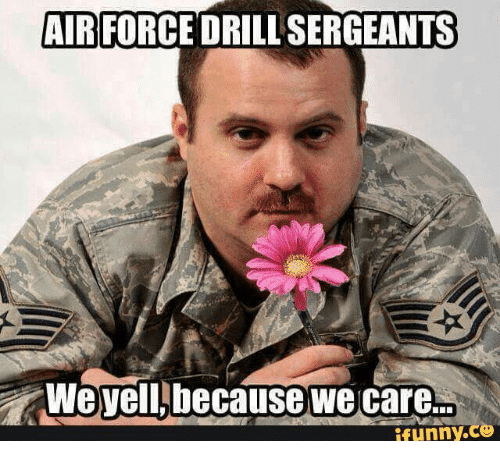 Sergeant Yelled at Me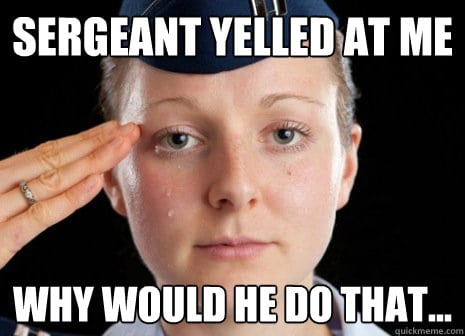 Enlisting In The Air Force To Protect Freedom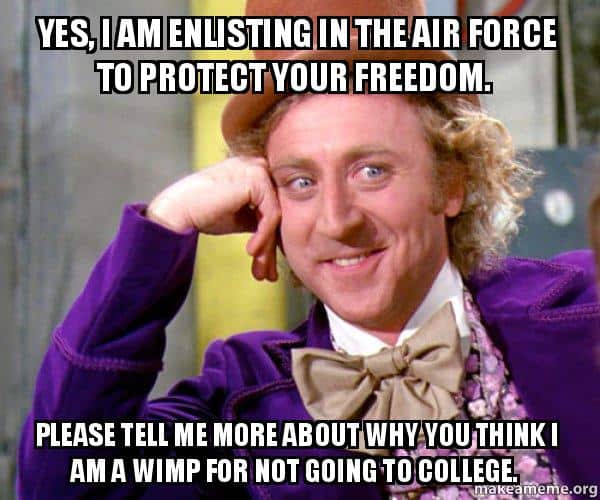 Whole Airman Concept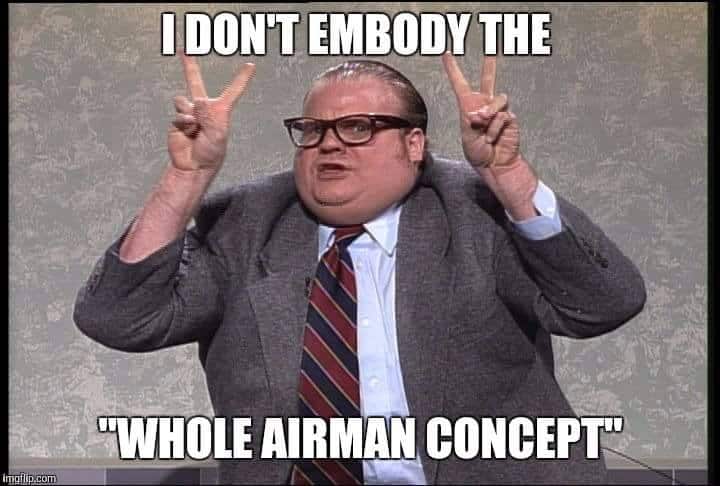 Talks To Air Force Recruiter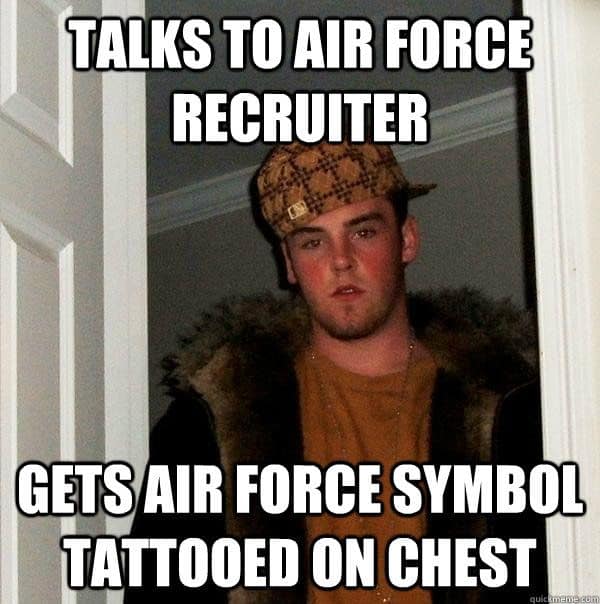 Gets Hazardous Duty Pay Being Stationed Near A Marine Base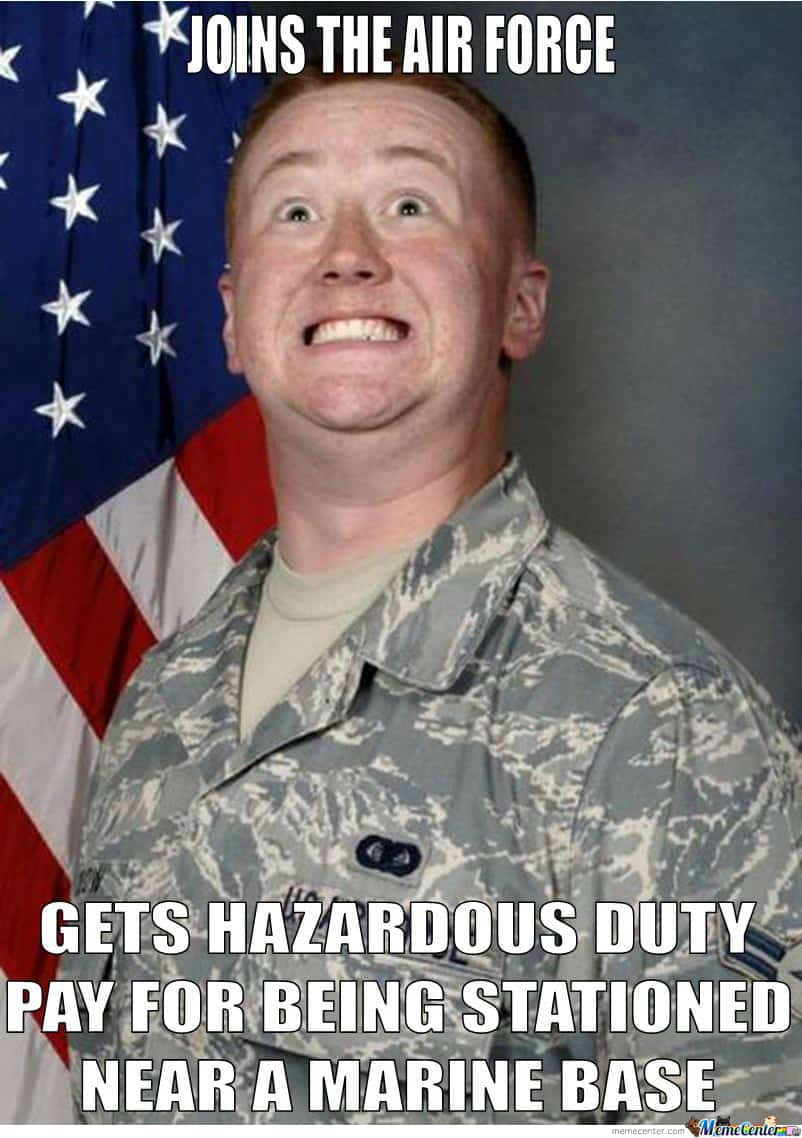 She Dates Guys In The Military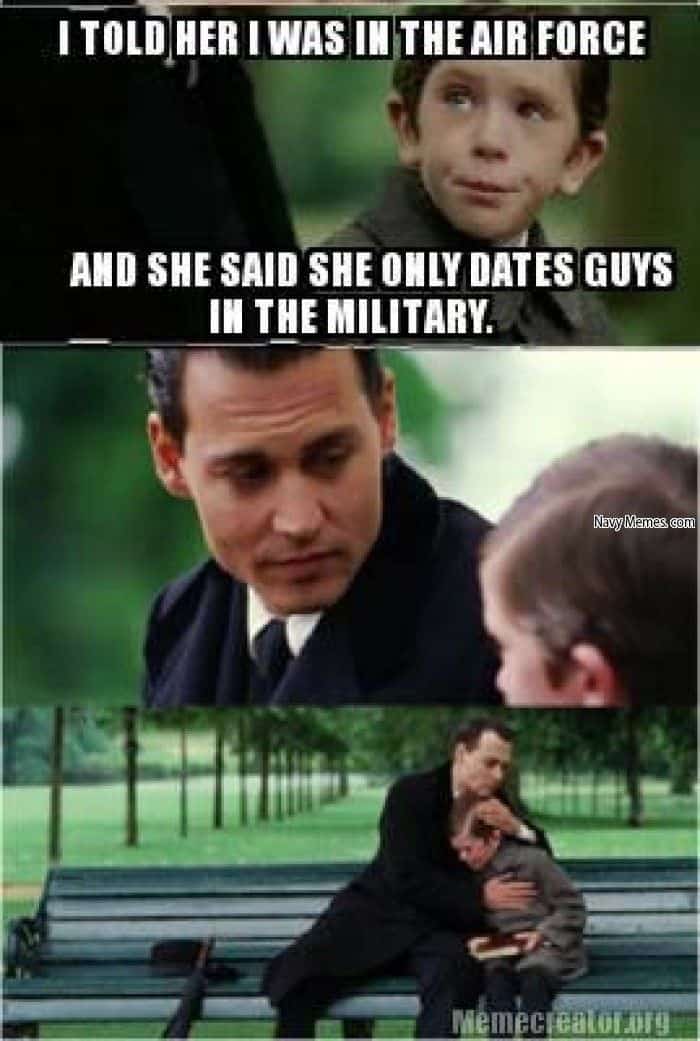 Get Into A Real Fire Firefight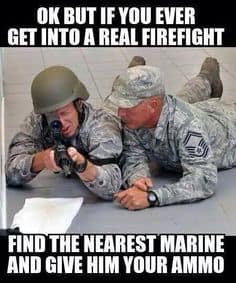 Welcome To The Air Force Pt Test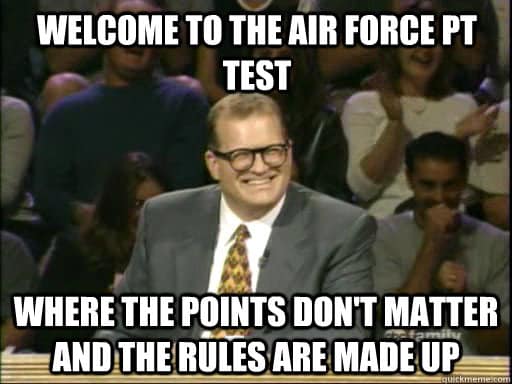 Worlds Greatest Air Force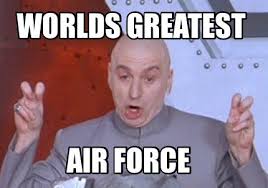 Meanwhile at Air Force Range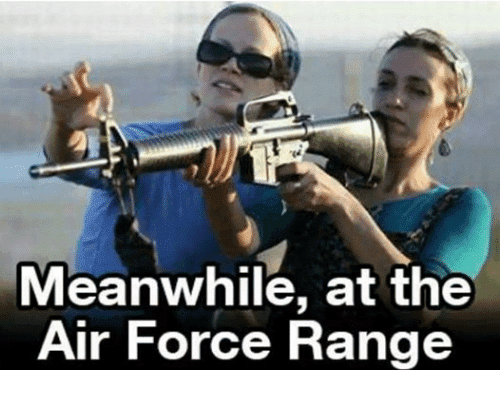 Do you have friends in the Air Force? Share these Air Force memes with them.