Looking for a 3-day weekend meme?
Everybody looks forward to a 3-day weekend. Who doesn't love long weekends? It's the perfect time to go on a road trip, camping, boat ride, hiking, or tour outside of the country… many fun things to do with your friends and family. Or you can use your long weekend as your "Me" time– catch up on your favorite TV show, stay at home and get that much-awaited rest, or go to a weekend spa for relaxation and reflection.
See Also: Happy Weekend Quotes
We have compiled a list of the best 3-day weekend memes to make your long weekend even more enjoyable!
Don't forget to share your favorites on social media.
3 Day Weekend I Haven't Had One Of Those In A Long Time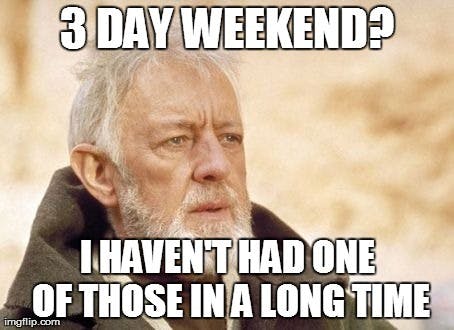 3 Day Weekend!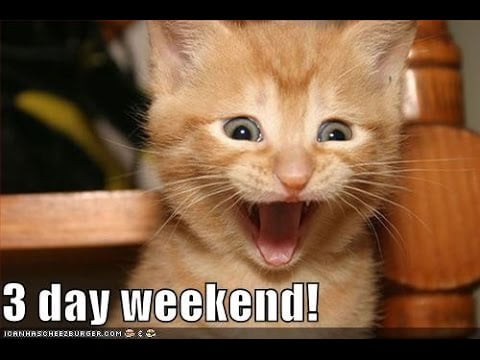 Woohoo 3 Day Weekend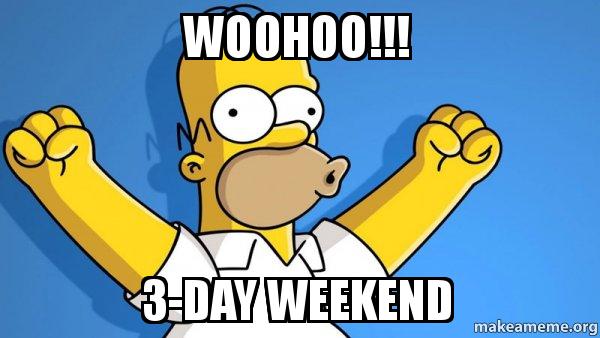 3 Day Weekend Shingles On My Face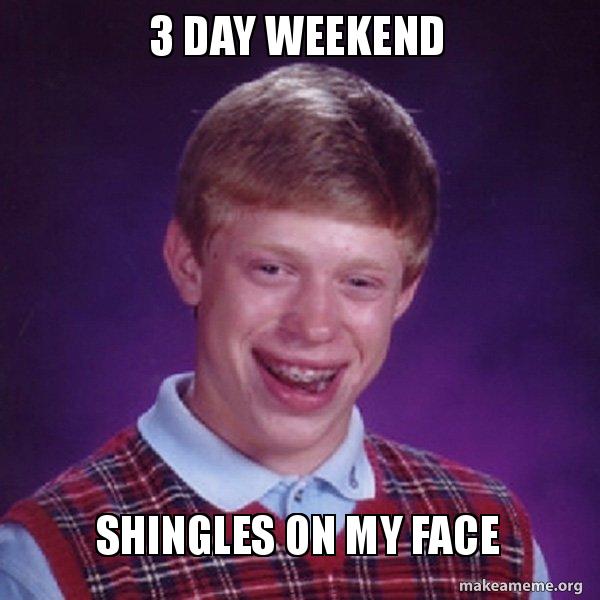 Ahhhh. Weekend.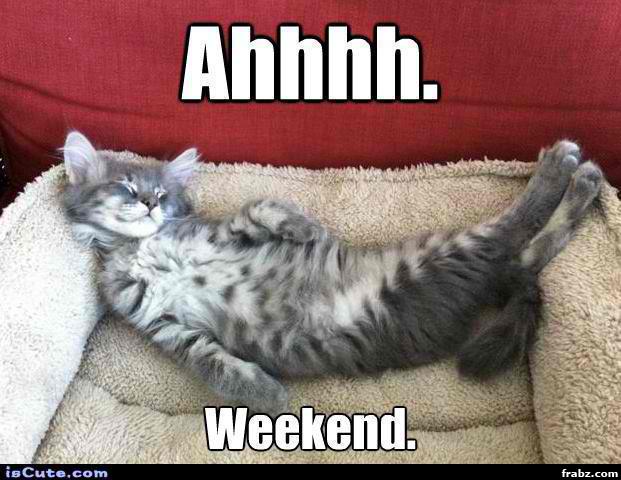 Brace Yourself 3 Day Weekend Is Coming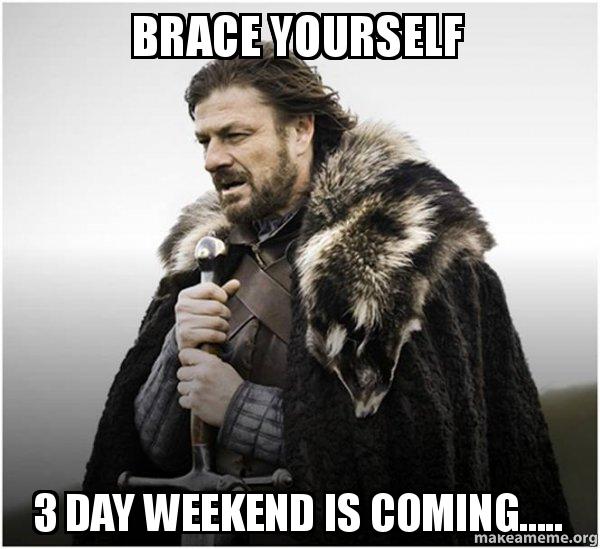 Going Into Work After A Three Day Weekend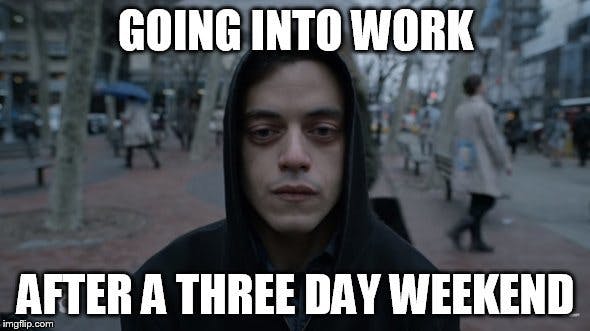 Hellloooo 3 Day Weekend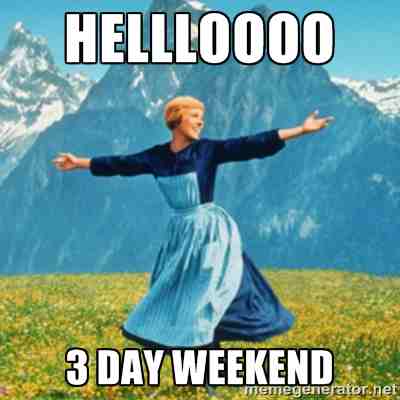 How It Feels To Have A Three Day Weekend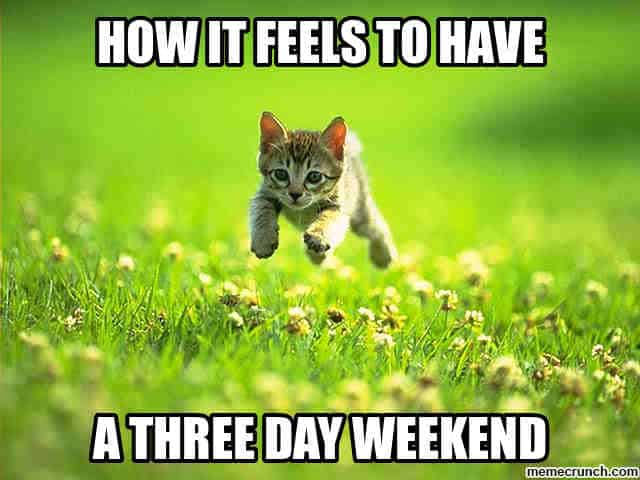 It's A 3 Day Weekend Pace Yourself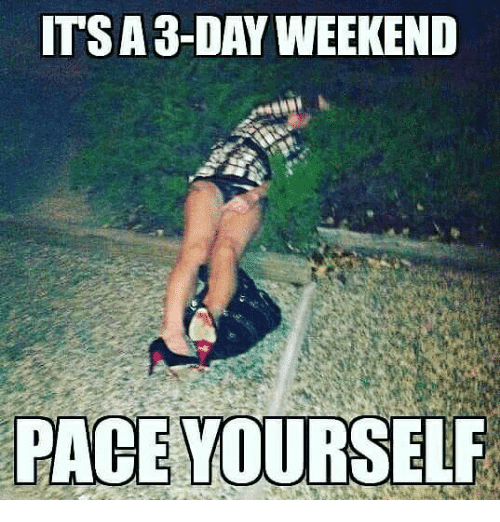 It's Friday Baby!!!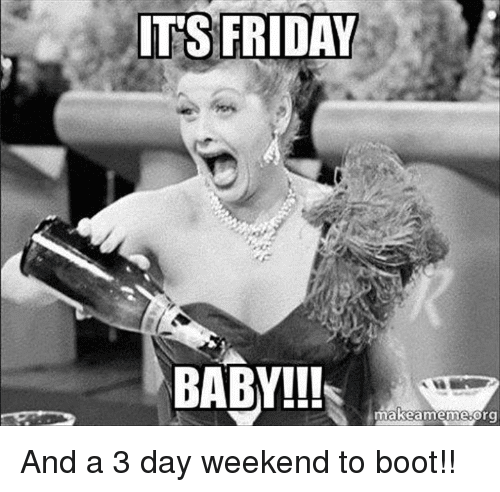 Me Leaving Work On Friday Heading Into A 3 Day Weekend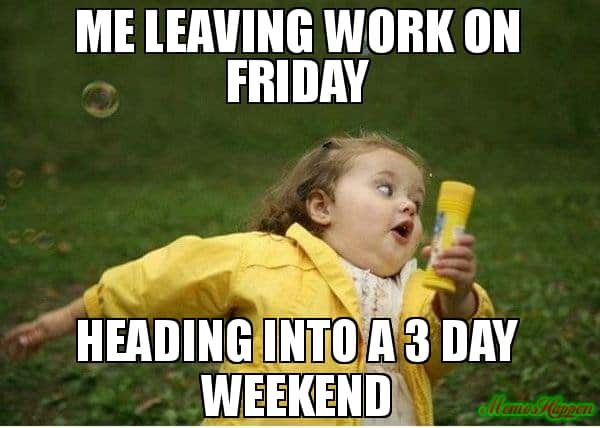 Nothing & Drinking How I Spent My 3 Day Weekend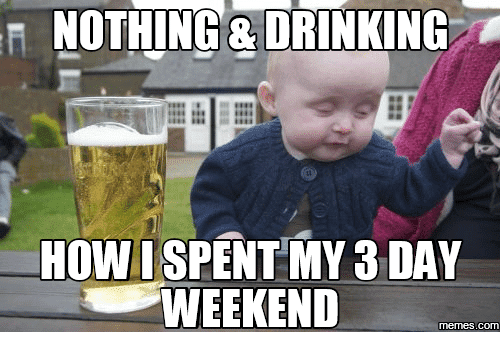 Remembering It's A 3 Day Weekend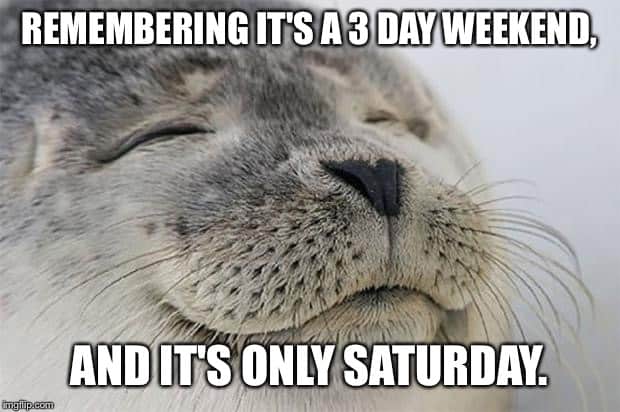 That Moment When You Remember You Have Monday Off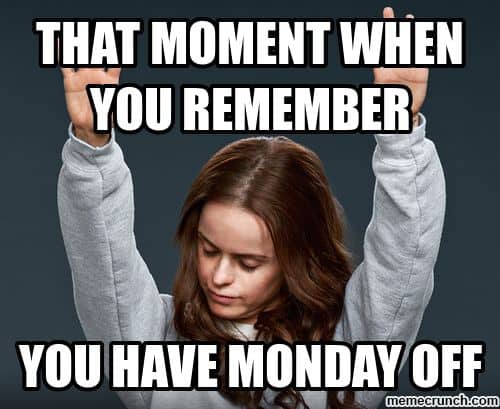 The Way I Feel When I Say I'll Be Back To Work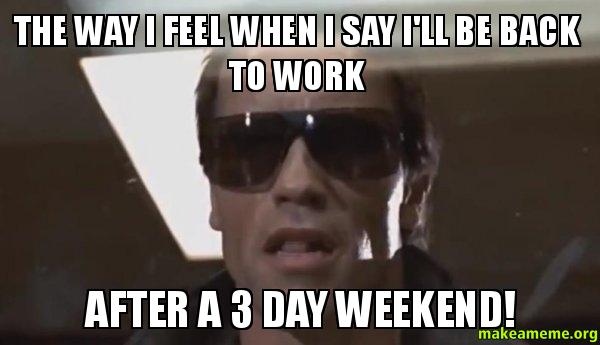 Trying To Remain Professional Three Day Weekend Is Imminent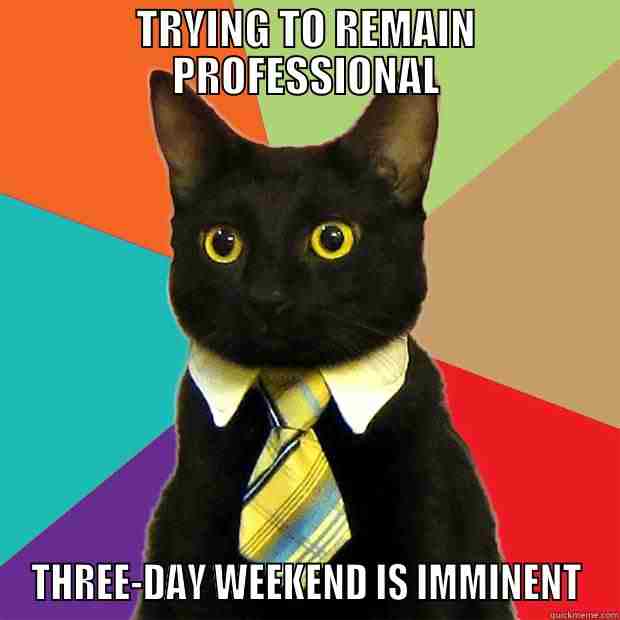 What? A Three-Day Weekend Are You Kidding Me?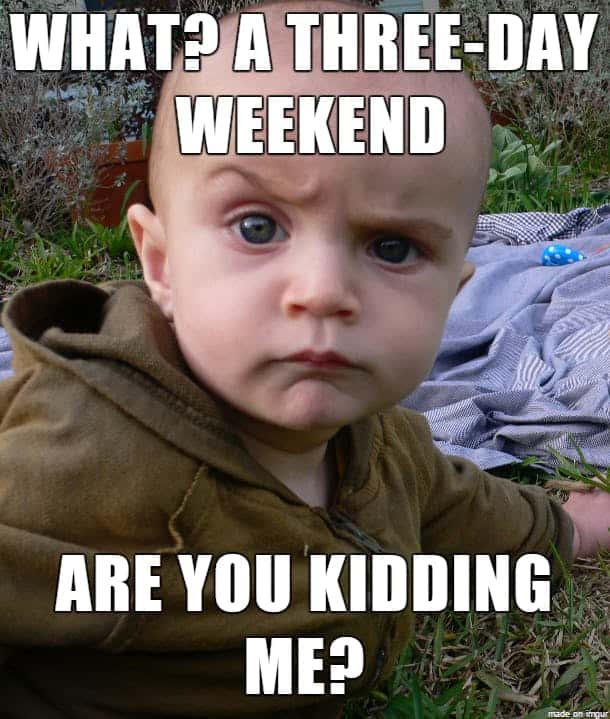 Weekend Please Don't Leave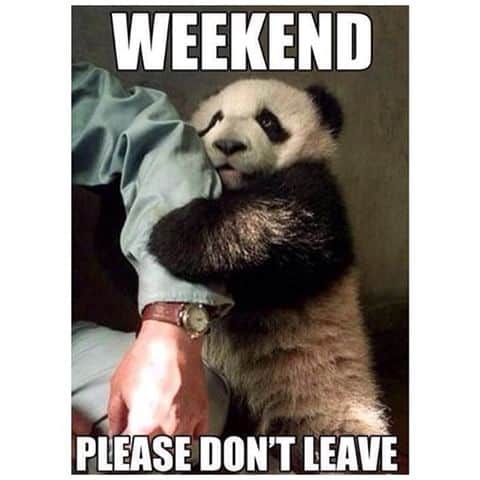 3 Day Weekend! Aaaaaand It's Gone