If you ever watched that awesome movie Jerry Maguire, then you know where the phrase "show me the money" comes from. Even years after, that hard-hitting scene is still easy to recall.
Once popular sports agent Jerry Maguire is desperately hanging on to his clients and to satisfy the hard-to-please Arizona Cardinals wide receiver Rod Tidwell (Gooding), he screams "Show me the money!" while Rod gyrates half-naked in his kitchen. The image of Jerry screaming red in the face puts across the desperation of the moment.
Years later and those 4 words are still relevant. If you need somebody to cough up cash or you just want to show off your dollar bills, here are some funny show-me-the-money memes that are perfect to use.
Jerry Maguire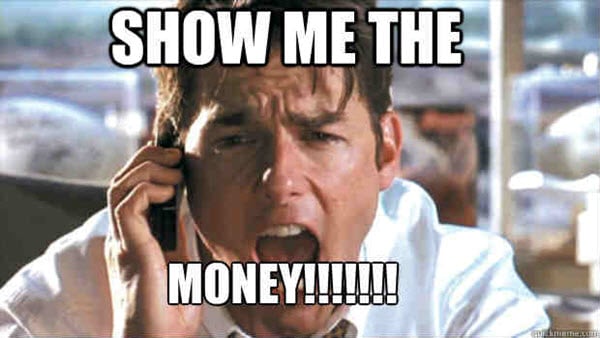 Show Me The Money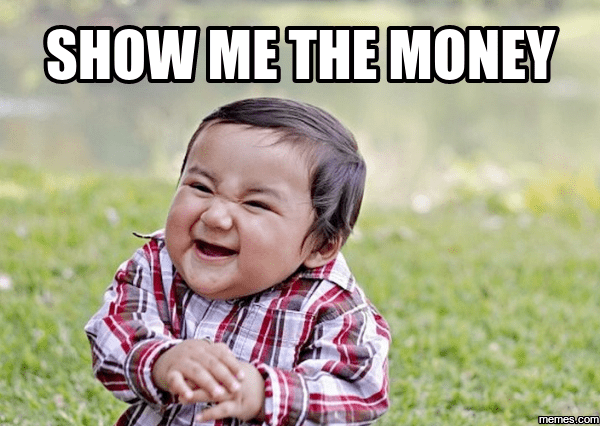 Alright Hippies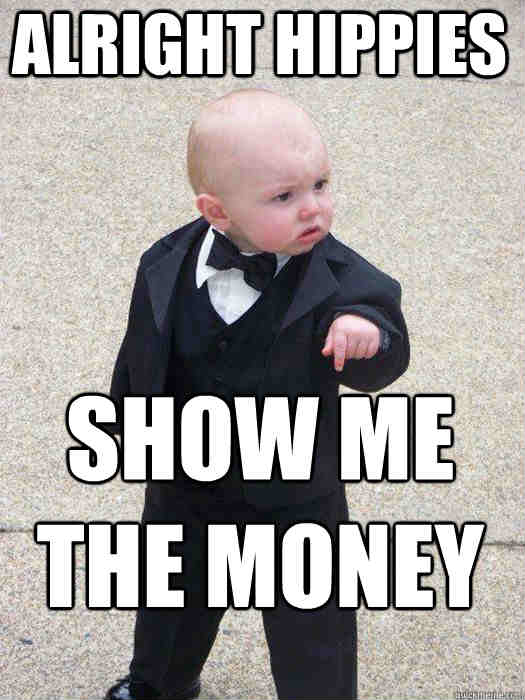 Show Me The Money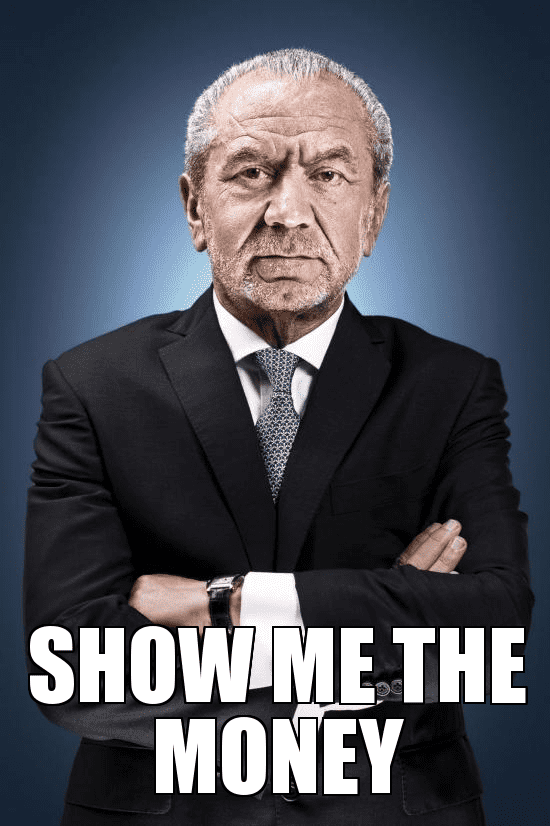 Show Me The Money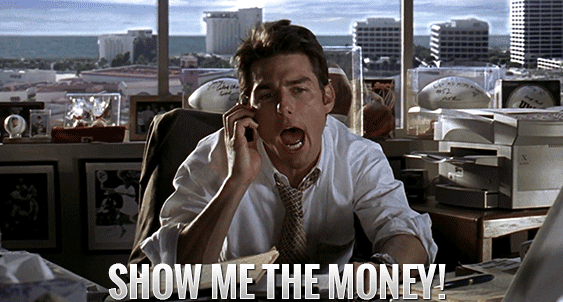 Yeah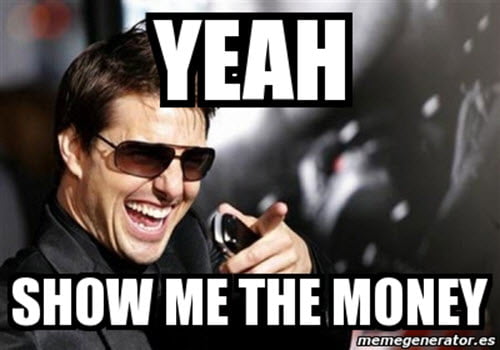 $100,000,000 To Be The B-Side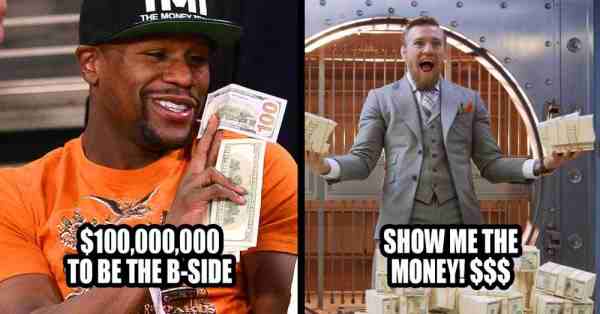 The Mask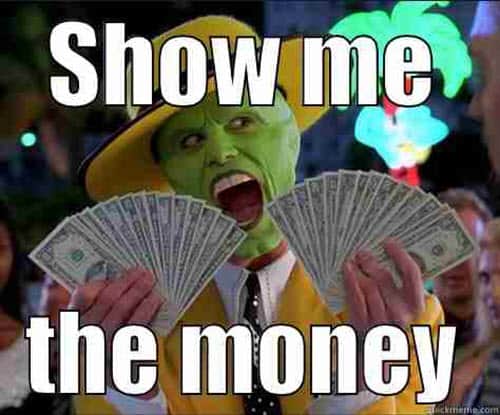 Show Me The Momey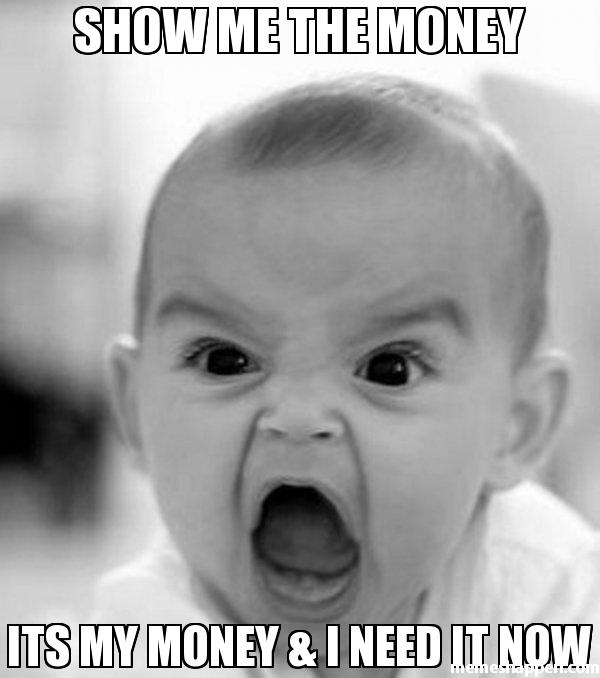 Chaching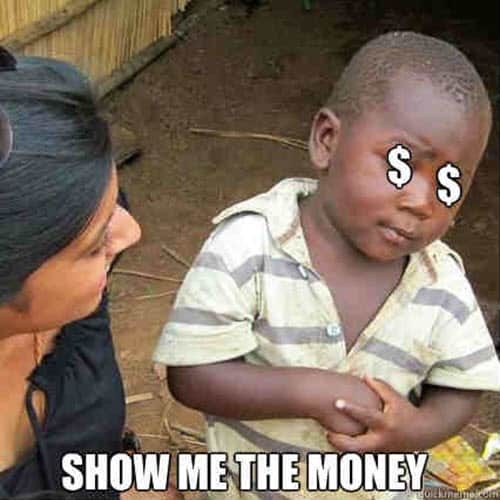 I Am Consultant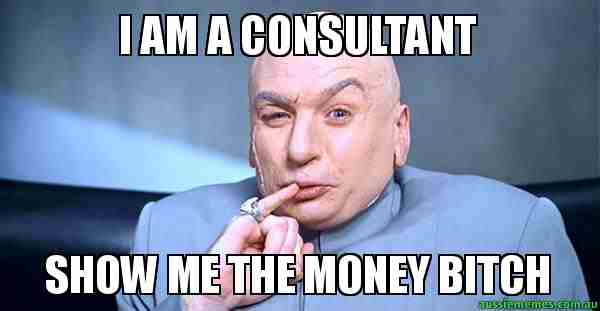 Show Me The Money Baby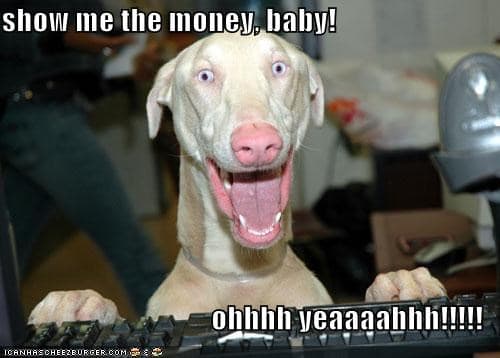 Baby Yoda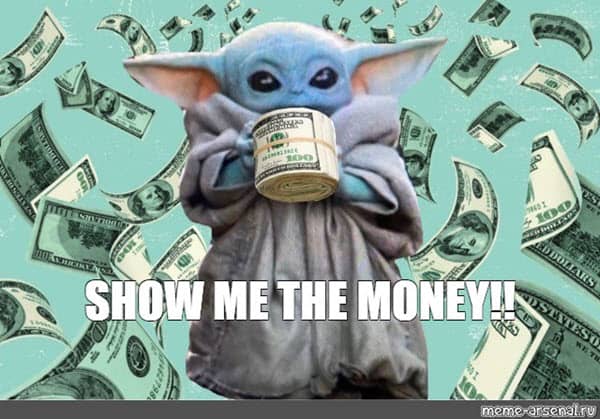 Business Cat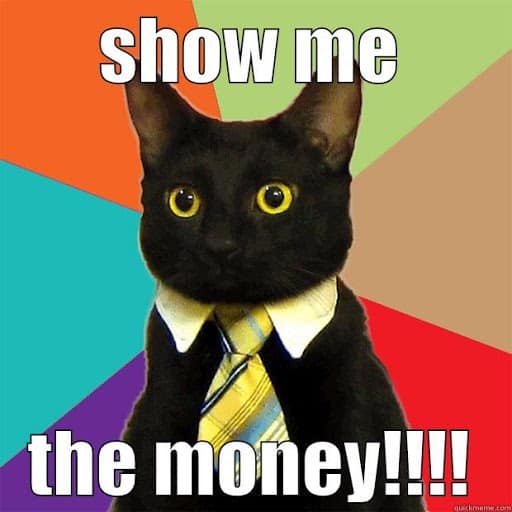 Contributing To The Commercial Success Of The Brand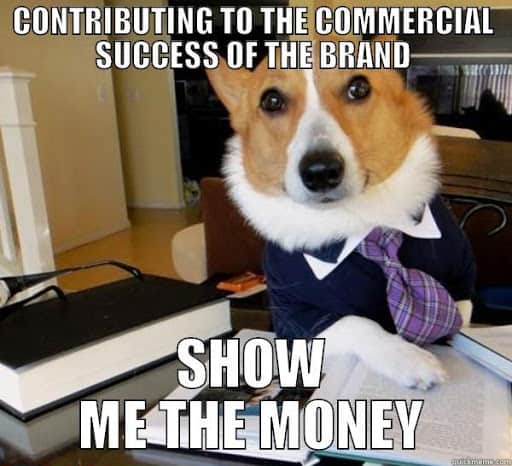 Life Of A Businessman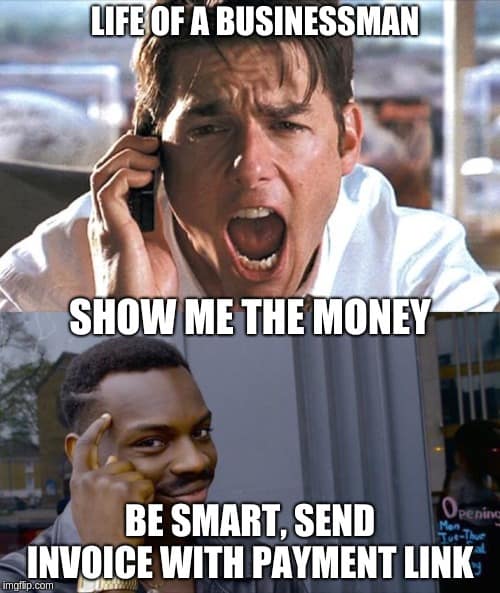 Minion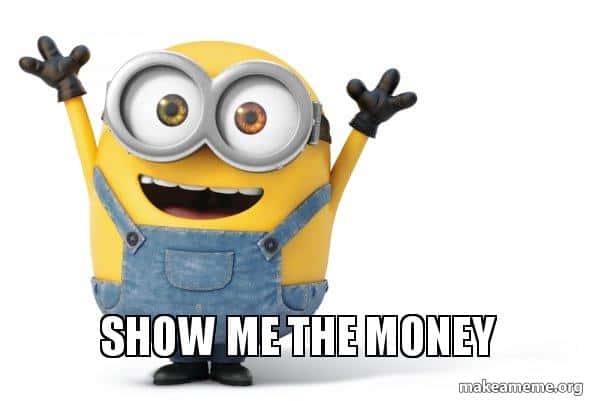 Show Me The Money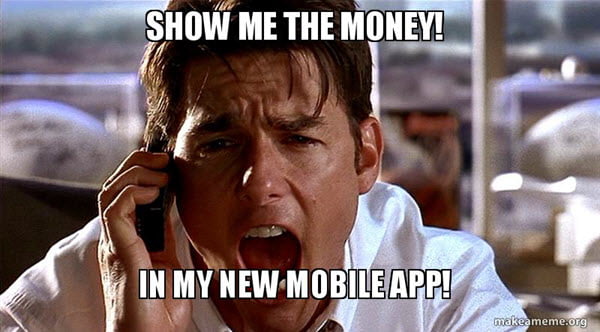 Mr. Bean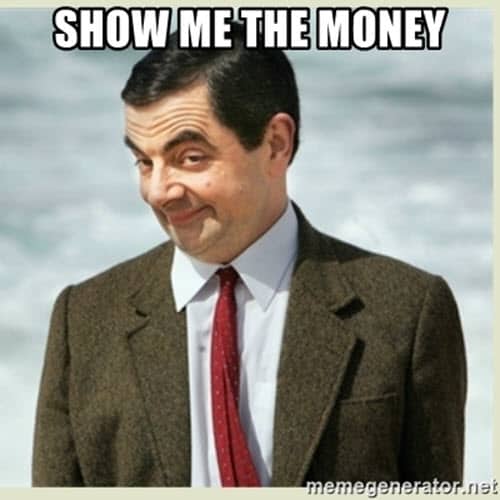 Show Me The Money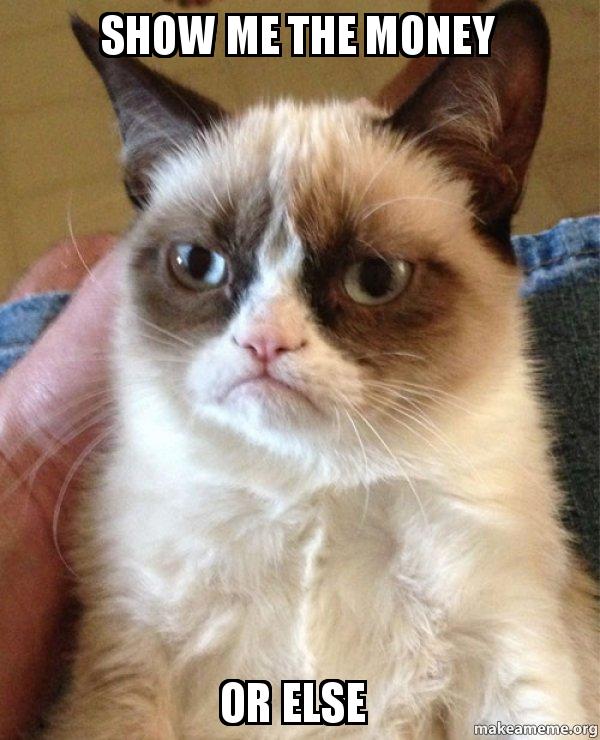 Remember to share these Show Me The Money memes with your friends!