Valentine's Day is just around the corner. And while it's a perfect time for roses, chocolates, and a good glass of wine, it's also a chance for us to appreciate those we love and the light they bring into our world — to show our gratitude for making life worth living.
So, savor the romance and breathe in the wonderful feeling of deep affection with these love quotes. Because we may never know if love can really move a mountain, but we do know that a love appreciation post is in order.
Inspirational Love Quotes
Love is an act of endless forgiveness, a tender look which becomes a habit.
Falling in love is like jumping off a really tall building. Your brain tells you it is not a good idea, but your heart tells you, you can fly.
I love her, and that's the beginning and end of everything. – F. Scott Fitzgerald
Love is composed of a single soul inhabiting two bodies. – Aristotle
You don't love someone for their looks, or their clothes, or their fancy car, but because they sing a song only you can hear. – Oscar Wilde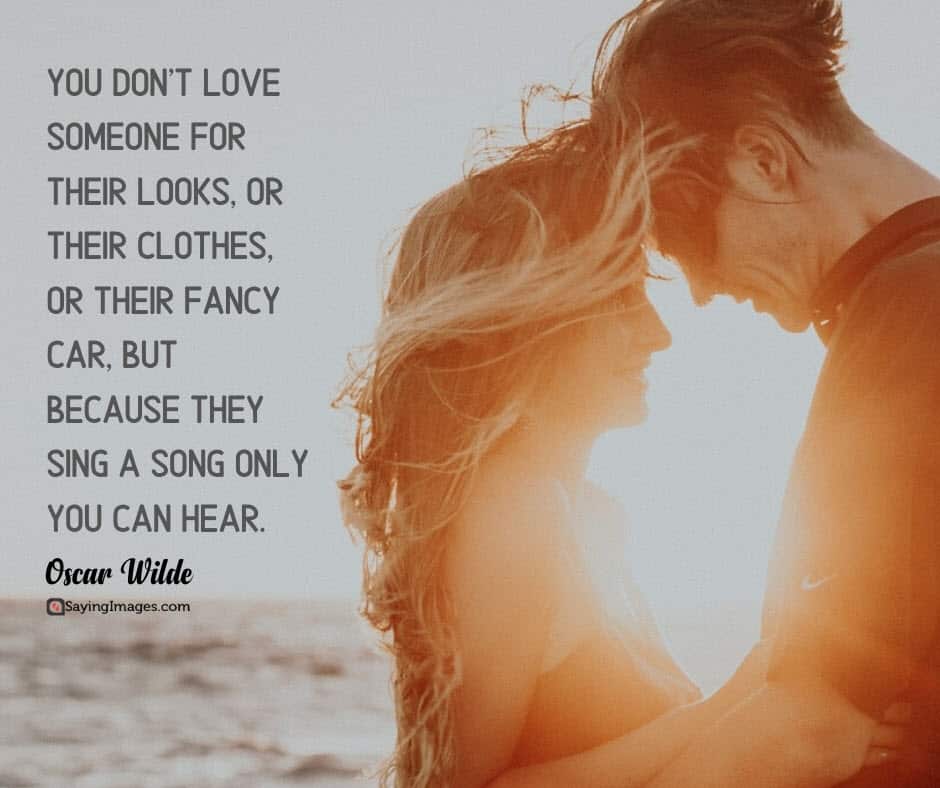 There is no charm equal to tenderness of heart. – Jane Austen
Everyone says that love hurts, but that's not true. Loneliness hurts. Rejection hurts. Losing someone hurts. Everyone confuses these things with love but in reality, love is the only thing in this world that covers up all the pain and makes us feel wonderful again.
In all the world, there is no heart for me like yours. In all the world, there is no love for you like mine. – Maya Angelou
Nobody has ever measured, not even poets, how much the heart can hold. – Zelda Fitzgerald
Love is friendship that has caught fire. – Ann Landers
The best love is the kind that awakens the soul; that makes us reach for more, that plants the fire in our hearts and brings peace to our minds. That's what I hope to give you forever. – Nicholas Sparks, "The Notebook"
I'm selfish, impatient and a little insecure. I make mistakes, I am out of control and at times hard to handle. But if you can't handle me at my worst, then you sure as hell don't deserve me at my best. – Marilyn Monroe
You know you're in love when you can't fall asleep because reality is finally better than your dreams. – Dr. Seuss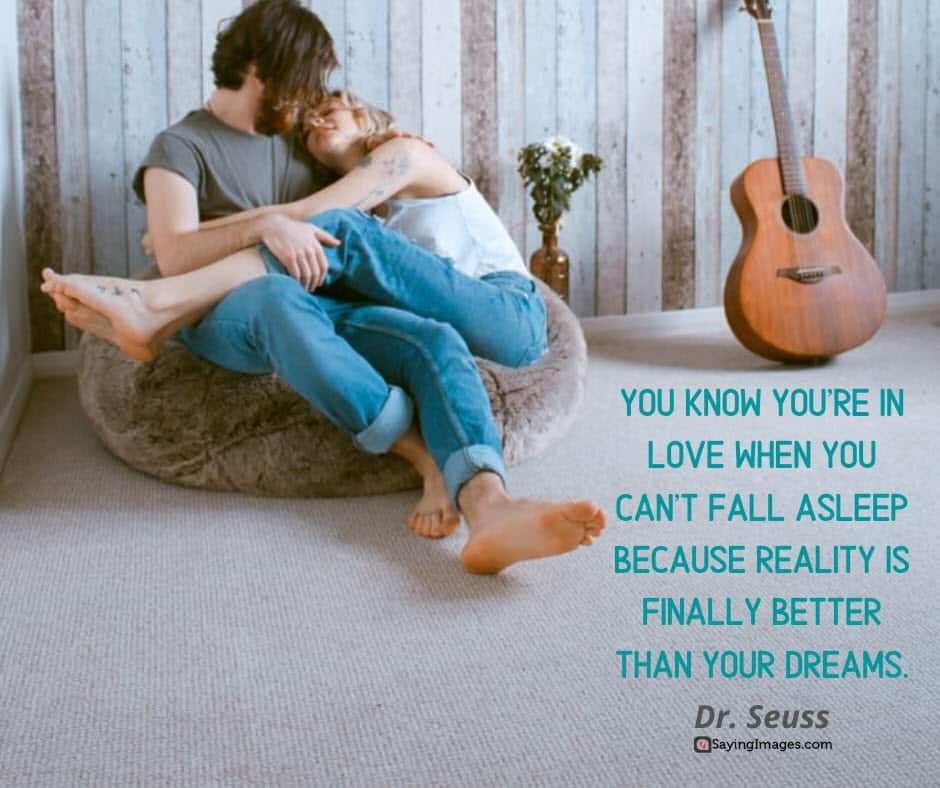 You don't love someone because they're perfect. You love them in spite of the fact that they're not. – Jodi Picoult
You've gotta dance like there's nobody watching. Love like you'll never be hurt. Sing like there's nobody listening. And live like it's heaven on earth. – William W. Purkey
The greatest happiness of life is the conviction that we are loved; loved for ourselves, or rather, loved in spite of ourselves. – Victor Hugo
I fell in love the way you fall asleep: slowly, and then all at once. – John Green, "The Fault in Our Stars"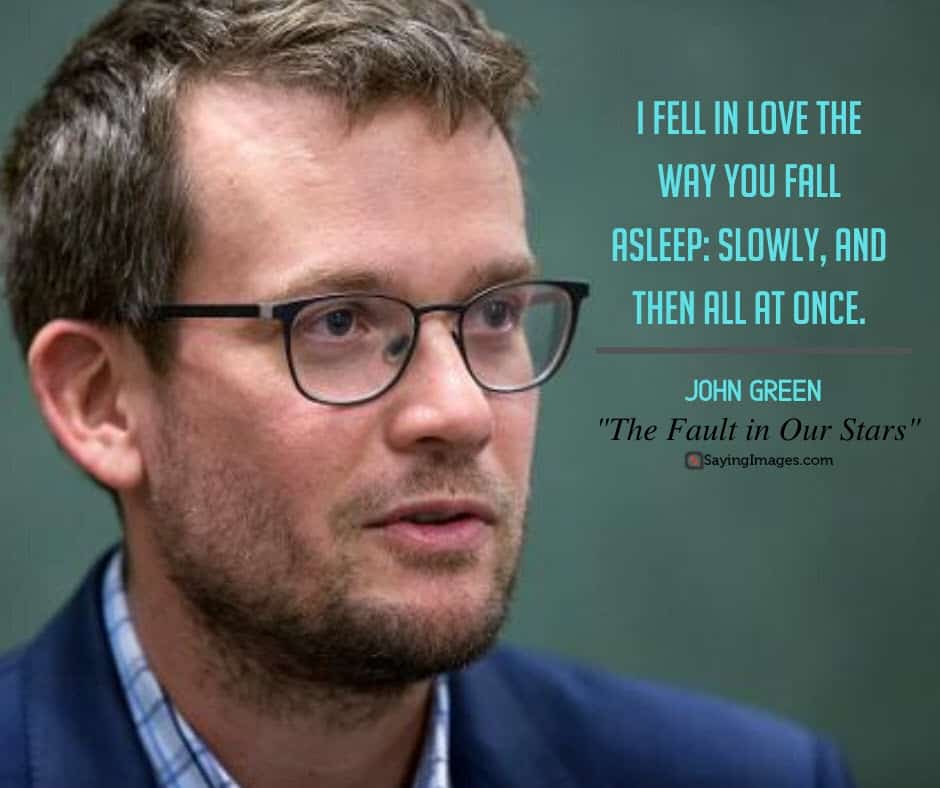 According to Greek mythology, humans were originally created with 4 arms, 4 legs and a head with 2 faces. Fearing their power, Zeus split them into two separate parts, condemning them to spend their lives in search of their other halves.
Love is when he gives you a piece of your soul, that you never knew was missing. – Torquato Tasso
Infatuation can hold the mind for a maximum of four months. If it exceeds that point, then you are already in love.
When two people are meant for each other, no time is too long, no distance is too far, and no one can ever tear them apart.
Being deeply loved by someone gives you strength while loving someone deeply gives you courage. – Lao Tzu
I love you without knowing how, or when, or from where. I love you simply, without problems or pride: I love you in this way because I do not know any other way of loving but this, in which there is no I or you, so intimate that your hand upon my chest is my hand, so intimate that when I fall asleep your eyes close. – Pablo Neruda
Oh, how a quiet love can drown out every fear. – Jessica Katoff
Love is a language spoken by everyone but understood only by the heart.
You know it's love when all you want is that person to be happy, even if you're not part of their happiness. – Julia Roberts
I have decided to stick to love; hate is too great a burden to bear. – Martin Luther King, Jr.
People must learn to hate, and if they can learn to hate, they can be taught to love, for love comes more naturally to the human heart than its opposite. – Nelson Mandela, "Long Walk to Freedom"
Love cannot be found where it doesn't exist, nor can it be hidden where it truly does.
True Love Quotes
In true love, there is no mountain too high to climb. No river too wide to cross. And most of all, in true love, there is no end.
Life is a game and true love is a trophy. – Rufus Wainwright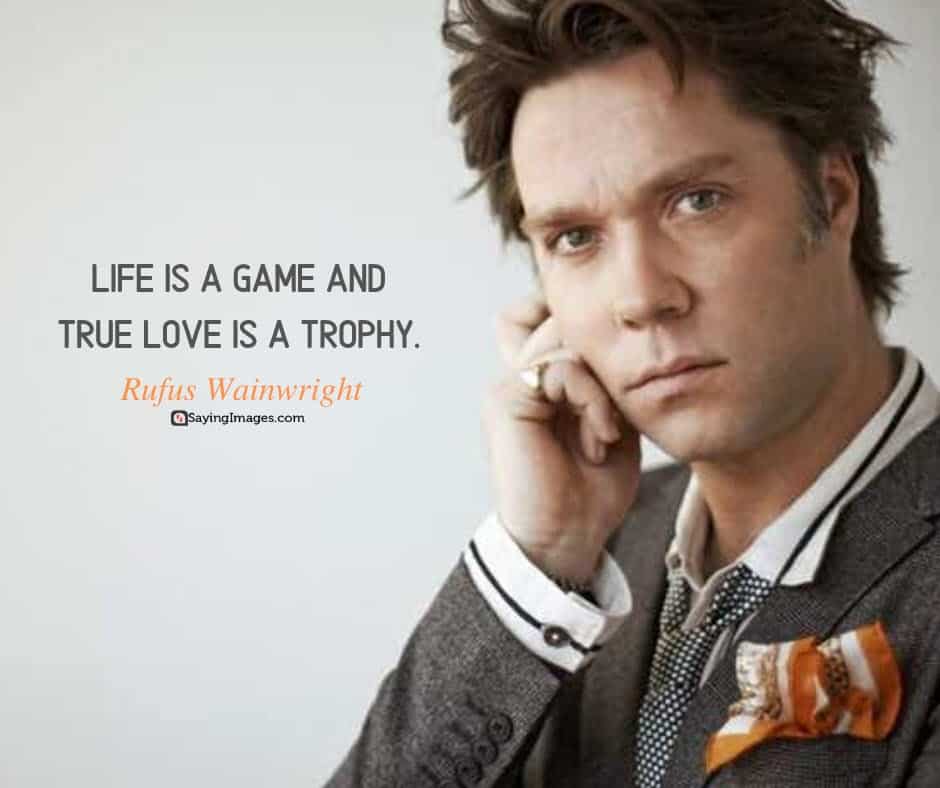 True love isn't about being inseparable; it's about two people being true to each other even when they are separated.
There is no greater glory than to die for love. – Gabriel García Márquez
True love cannot be found where it does not exist, nor can it be denied where it does. – Torquato Tasso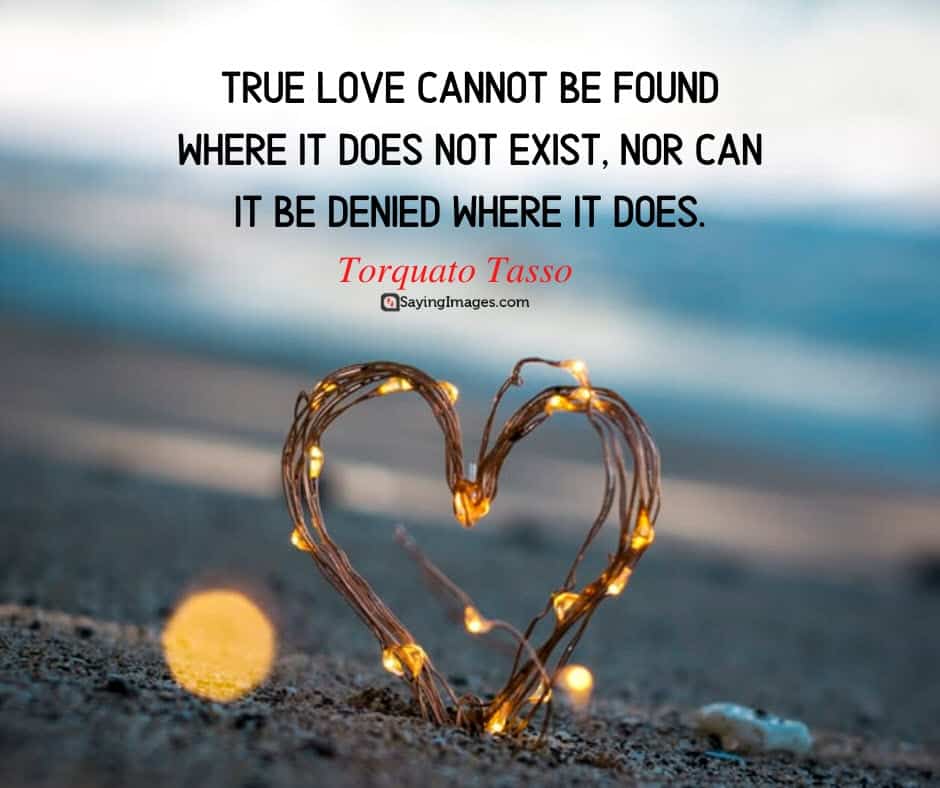 You only need one man to love you. But him to love you free like a wildfire, crazy like the moon, always like tomorrow, sudden like an inhale and overcoming like the tides. Only one man and all of this. – C. JoyBell C.
True love is like ghosts, which everybody talks about and few have seen.
True love will triumph in the end—which may or may not be a lie, but if it is a lie, it's the most beautiful lie we have. – John Green
The course of true love never did run smooth. – William Shakespeare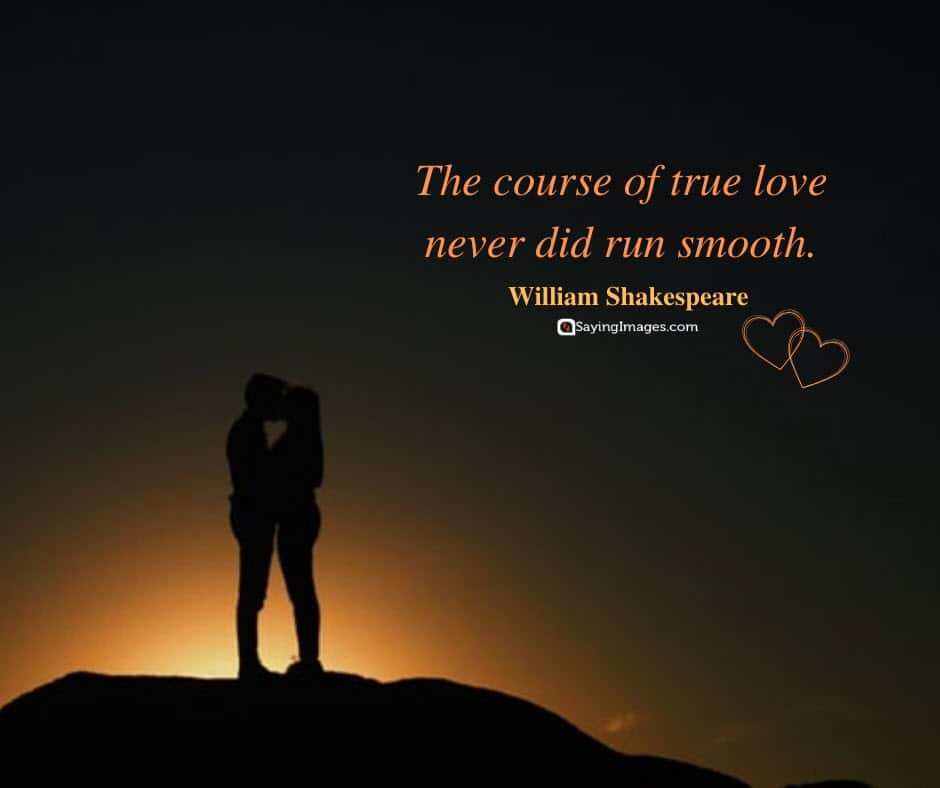 There is never a time or place for true love. It happens accidentally, in a heartbeat, in a single flashing, throbbing moment. – Sarah Dessen
True love is eternal, infinite, and always like itself. It is equal and pure, without violent demonstrations: it is seen with white hairs and is always young in the heart. – Honore de Balzac
No matter how long it takes, true love is always worth the wait.
True love is the best thing in the world, except for cough drops. – William Goldman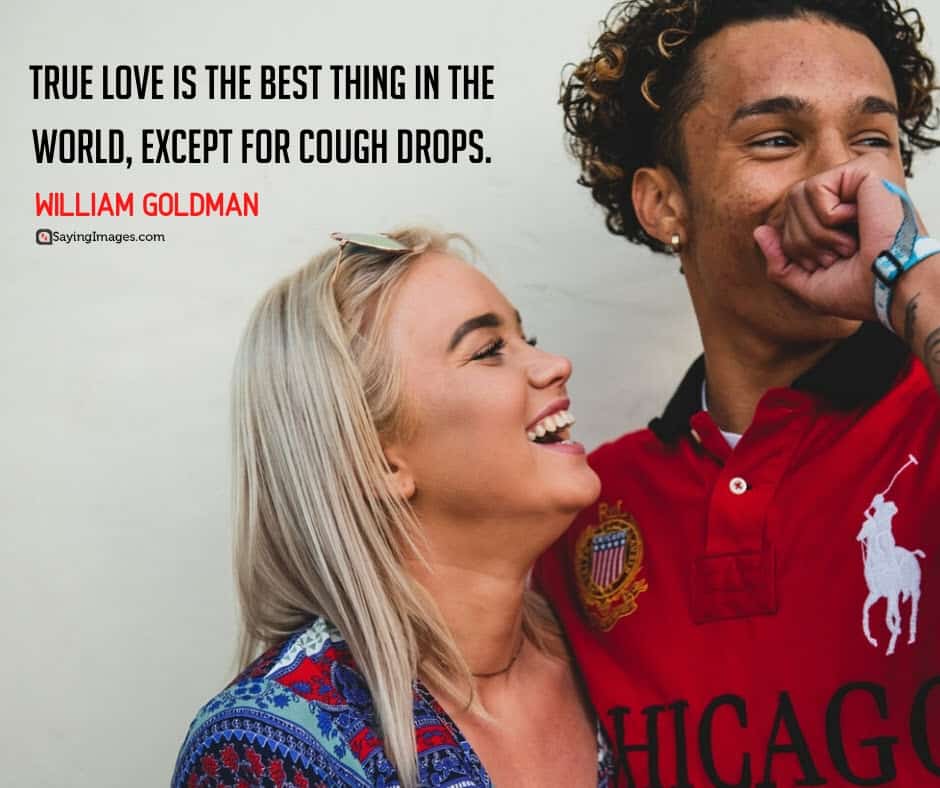 True love doesn't happen right away; it's an ever-growing process. It develops after you've gone through many ups and downs, when you've suffered together, cried together, laughed together. – Ricardo Montalban
True love does not need a reason. Pure love will come from the heart without reason and it'll stay every season.
I wish I knew how to quit you. – Annie Proulx
True love is when you are happy spending time together even if one of you is asleep.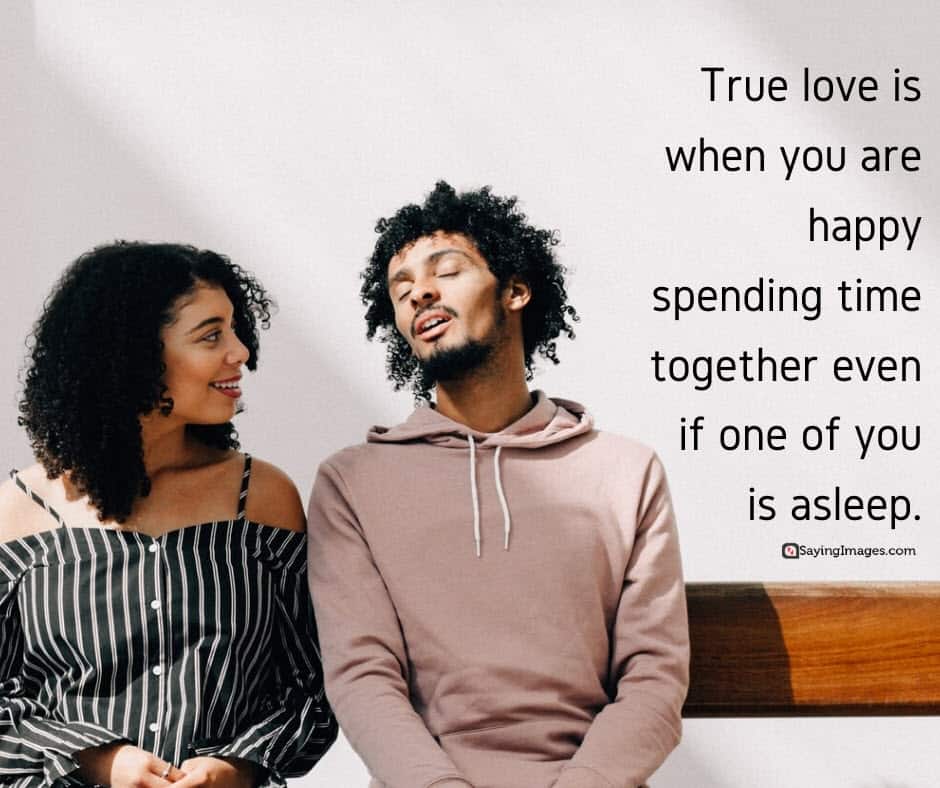 You don't find love, it finds you. It's got a little bit to do with destiny, fate and what's written in the stars. – Anaïs Nin
True love is like a pair of socks you gotta have two and they've gotta match.
Real love doesn't meet you at your best. It meets you in your mess. – J.S. Park
Nothing can bring a real sense of security into the home except true love. – Billy Graham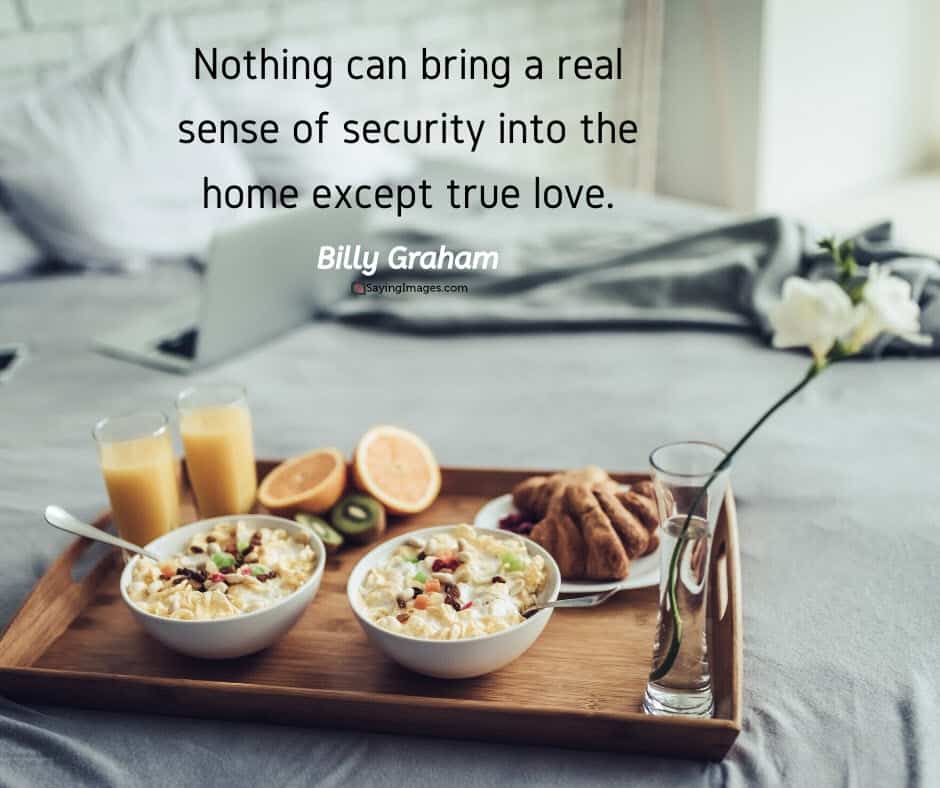 True love is not a strong, fiery, impetuous passion. It is, on the contrary, an element calm and deep. It looks beyond mere externals, and is attracted by qualities alone. It is wise and discriminating, and its devotion is real and abiding. – Ellen G. White
Sweet Love Quotes
I love you more than there are stars in the sky and fish in the sea. – Nicholas Sparks
If I could choose between loving you and breathing, I would use my last breath to say I love you.
Love reminds you that nothing else matters. – Amy Bushell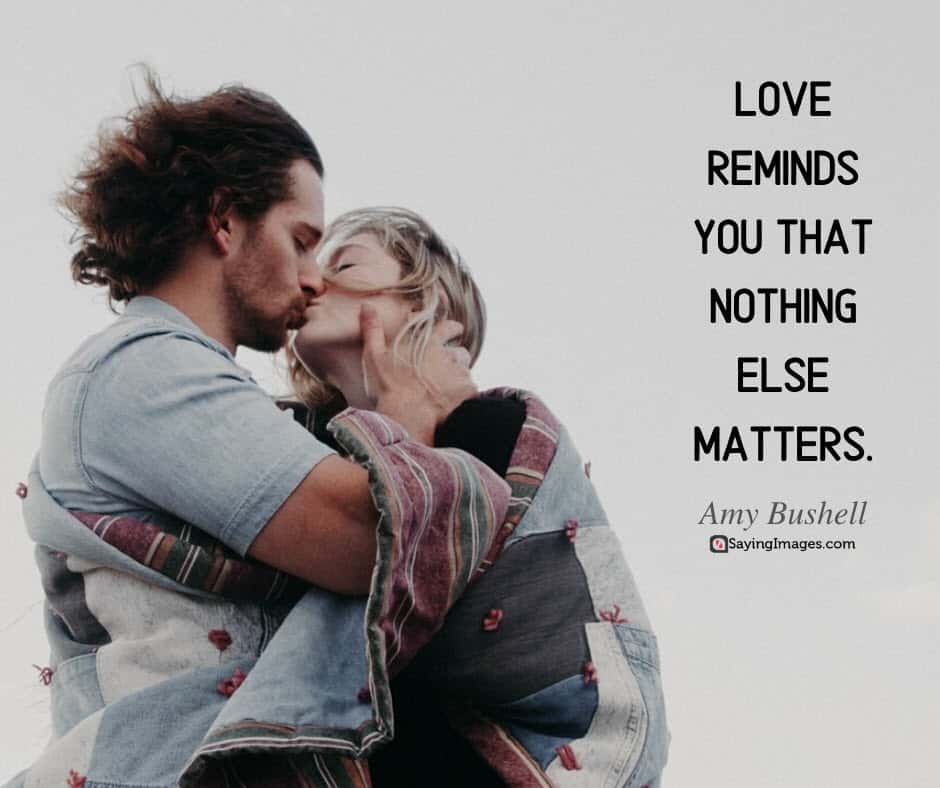 What is love? In math: an equation; in history: a war; in chemistry: a reaction; in art: a heart; in me: YOU.
If you want to know how much I love and care for you, count the waves. – Kenneth Koch
She was ready to deny the existence of space and time rather than admit that love might not be eternal. – Simone De Beauvoir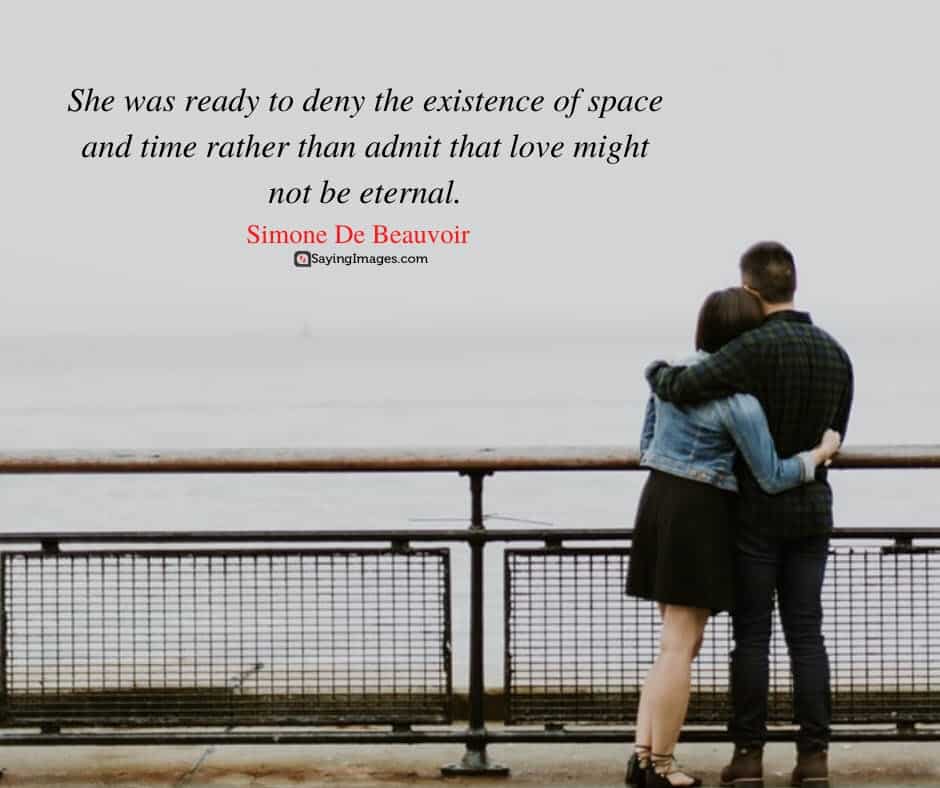 Love is our true destiny. We do not find the meaning of life by ourselves alone – we find it with another. – Thomas Merton
You really love him, don't you? A simple psychological question, no name was mentioned but suddenly someone came into your mind.
Love has nothing to do with what you are expecting to get — only with what you are expecting to give — which is everything. – Katharine Hepburn
One day you will kiss a man you can't breathe without and find that breath is of little consequence. – Karen Marie Moning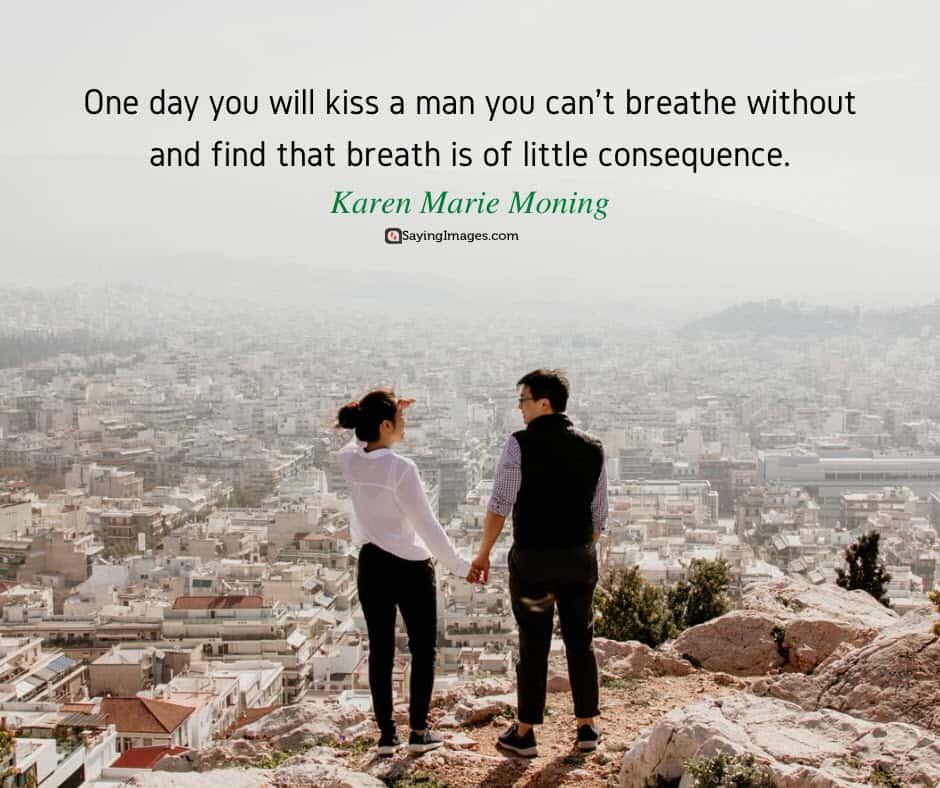 Love is a form of AMNESIA when a girl forgets there are 1.2 billion other guys in the world.
So it's not gonna be easy. It's going to be really hard; we're gonna have to work at this everyday, but I want to do that because I want you. I want all of you, forever, everyday. You and me… everyday. – Nicholas Sparks
I never loved you any more than I do right this second. And I'll never love you any less than I do right this second.
Sometimes you just need that one person who will let you talk and ramble, listen to you complain and look like an idiot, but still love you all the same.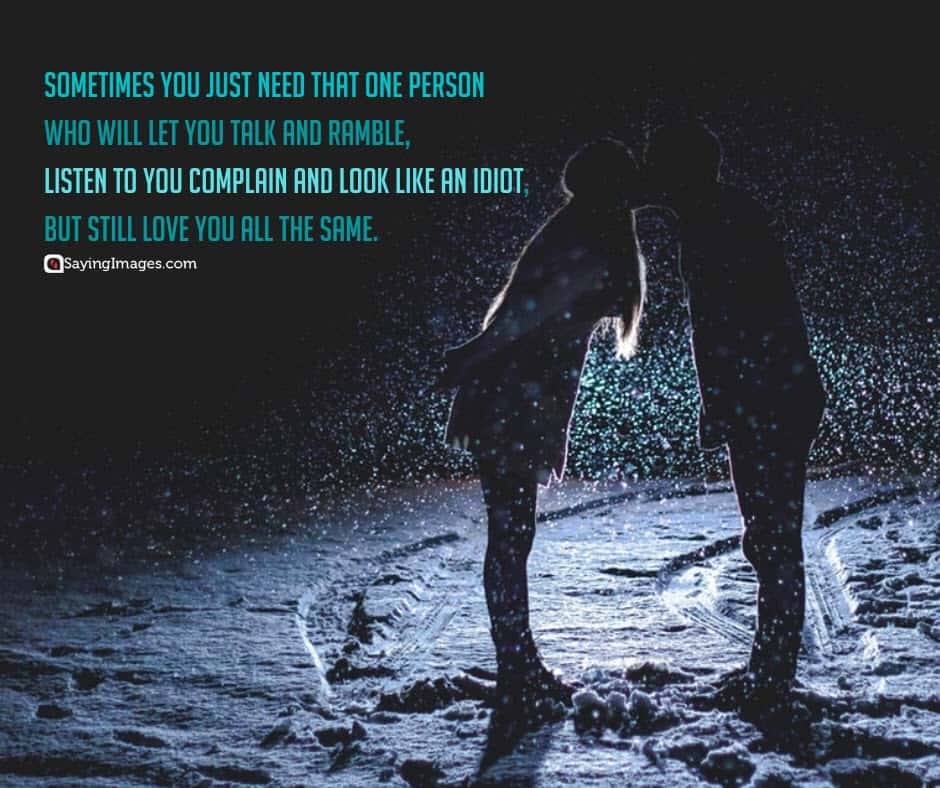 I can go days without talking to you, months without seeing you, but not a second goes by that I'm not thinking about you.
Love is not about how many days, months or years you've been together. Love is about how much you love each other everyday.
Hear my soul speak. Of the very instant that I saw you, did my heart fly at your service. – William Shakespeare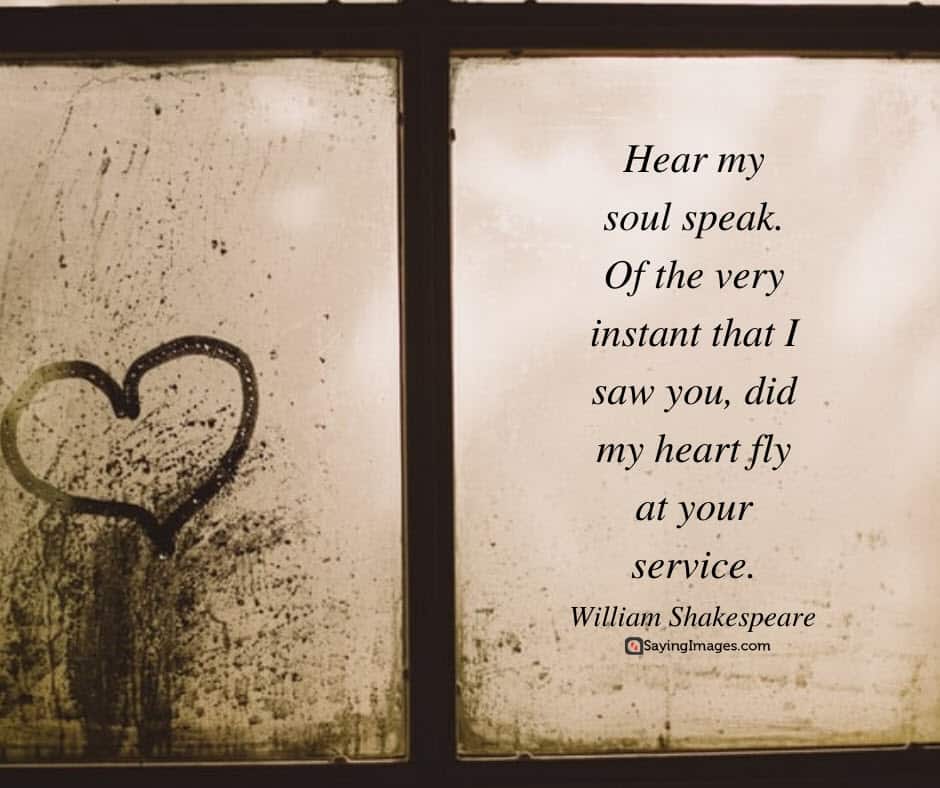 If I could be any part of you, I'd be your tears. To be conceived in your heart, born in your eyes, live on your cheeks, and die on your lips.
She had never imagined that curiosity was one of the many masks of love. – Gabriel García Márquez
Famous Love Quotes
If you love something, set it free. If it comes back, it's yours. If it does not come back, it was never meant to be.
Someday, someone will walk into your life and makes you realize why it never worked out with anyone else.
Fate controls who walks into your life but you decide who you let walk out, who you let stay and who you refuse to let go.
Love is that condition in which the happiness of another person is essential to your own. – Robert A. Heinlein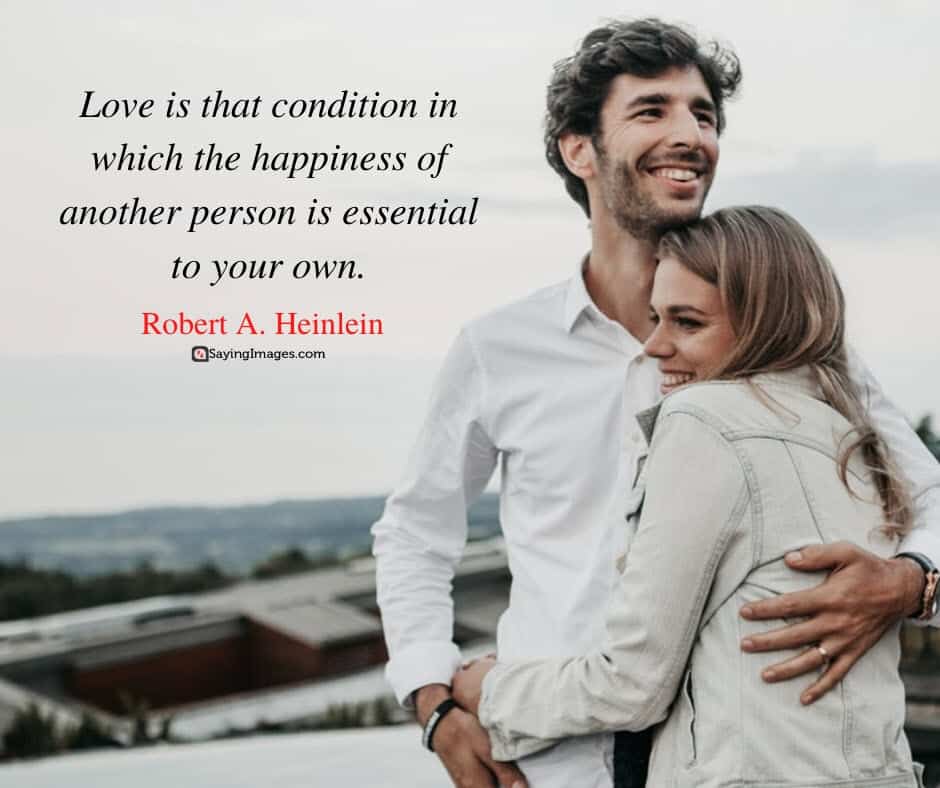 Sometimes the heart sees what is invisible to the eye. – H. Jackson Brown, Jr.
Love is to think about someone else more times in a day than you think about yourself.
The best thing to hold onto in life is each other. – Audrey Hepburn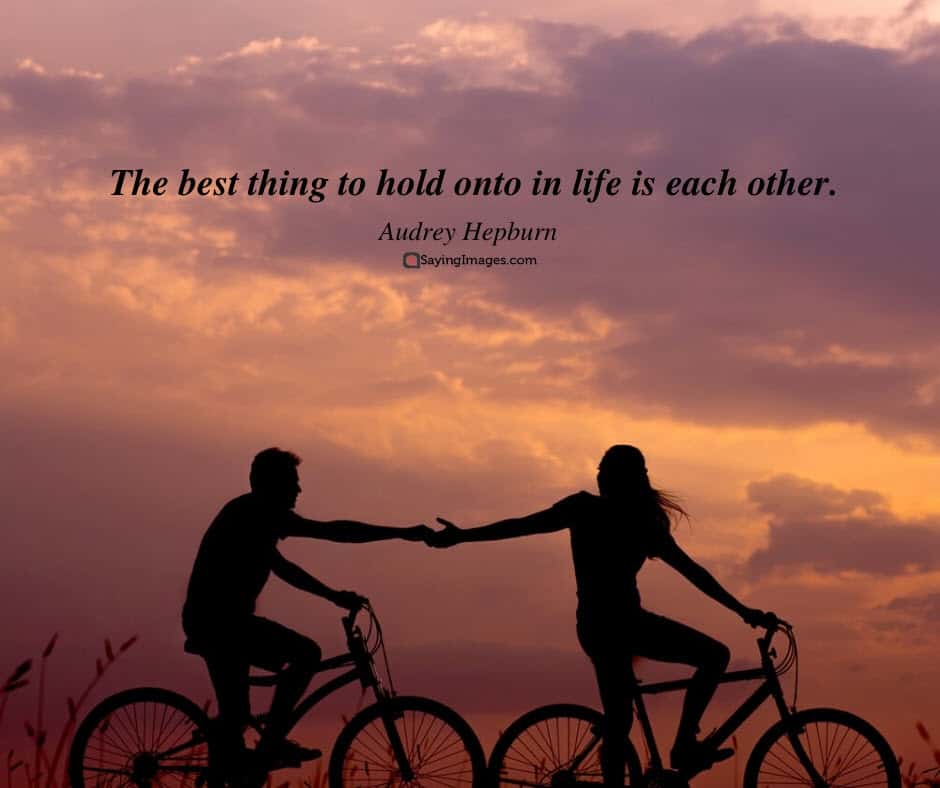 Love not someone whom you see eye to eye, but is looking in the same direction.
I love you not because of who you are, but because of who I am when I am with you. – Roy Croft
You have bewitched me body and soul, and I love, I love, I love you. – Jane Austen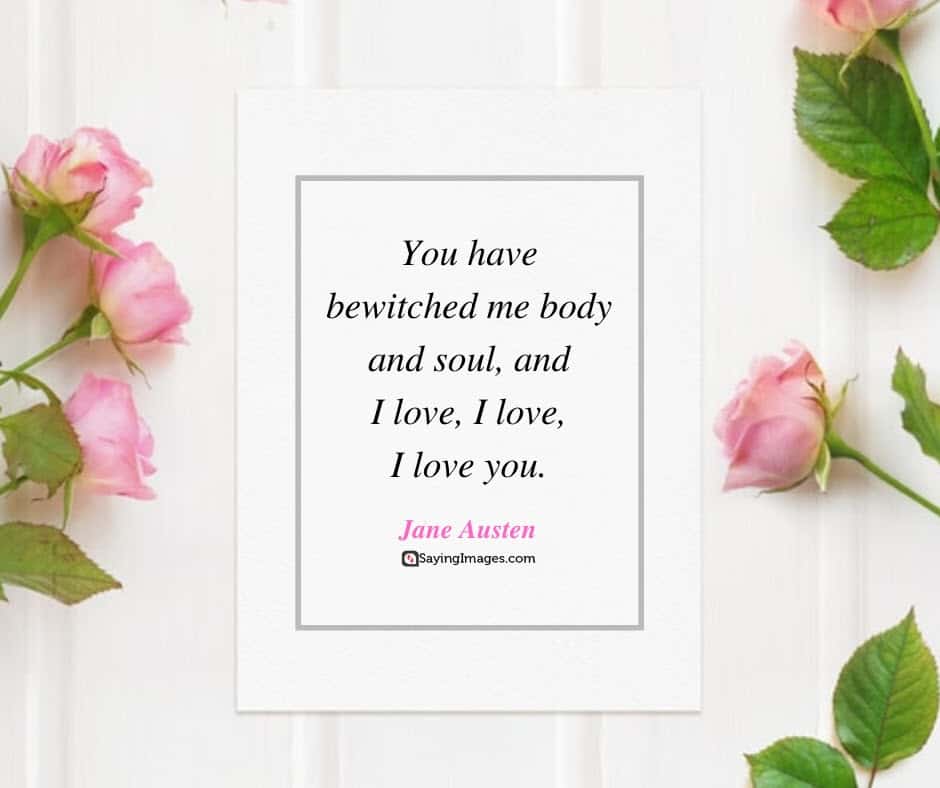 If you can't get someone off your mind, they are probably supposed to be there.
Meeting you was fate, becoming your friend was a choice, but falling in love with you was beyond my control.
The giving of love is an education in itself. – Eleanor Roosevelt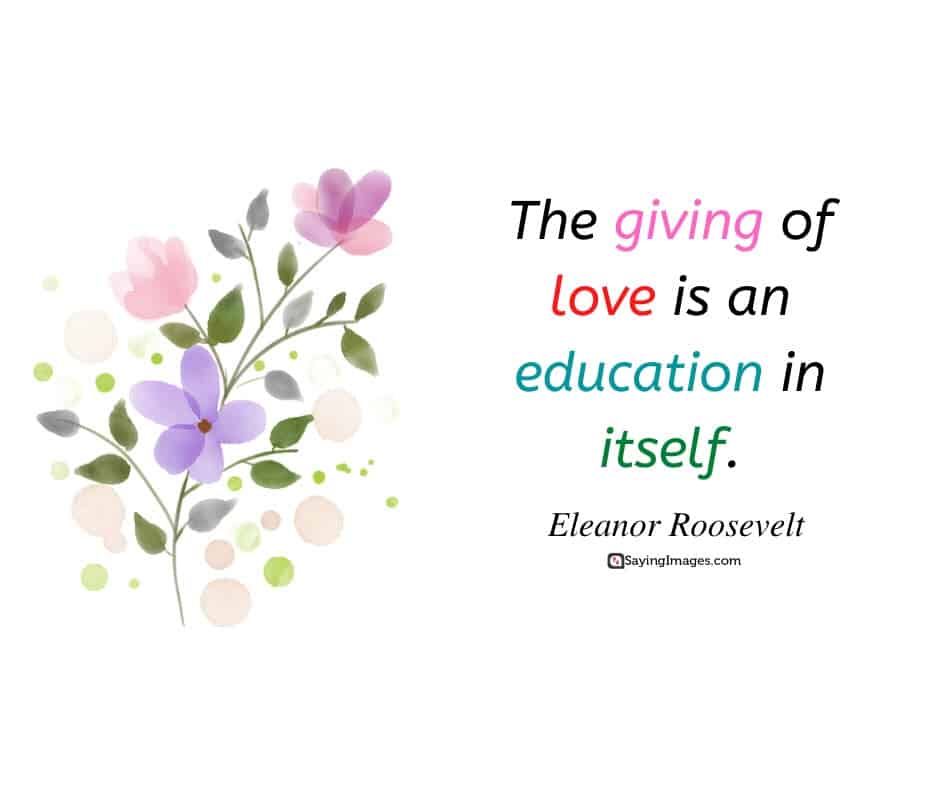 To the world, you may be one person but to one person you may be the world. – Taylor Hanson
Love is not who you can see yourself with. It is who you can't see yourself without.
'Tis better to have loved and lost than never to have loved at all. – Alfred Lord Tennyson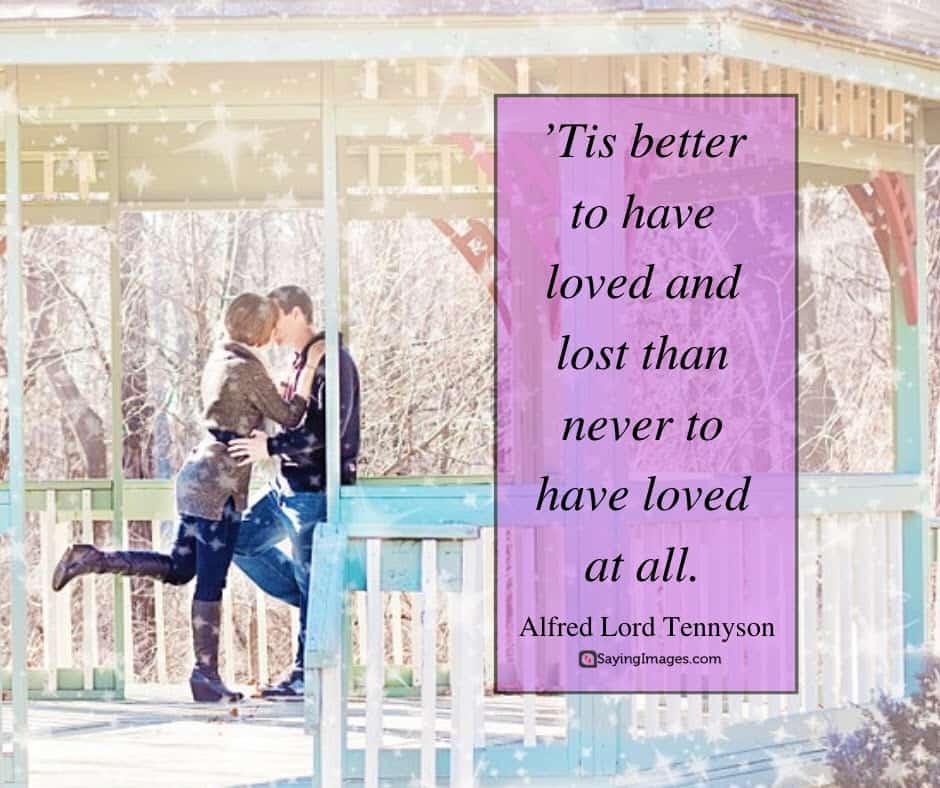 Choose your relationships wisely. It's better to be alone than to be in bad company.
The best and most beautiful things in the world cannot be seen or even touched – they must be felt with the heart. – Helen Keller
To love or have loved, that is enough. Ask nothing further. There is no other pearl to be found in the dark folds of life. – Victor Hugo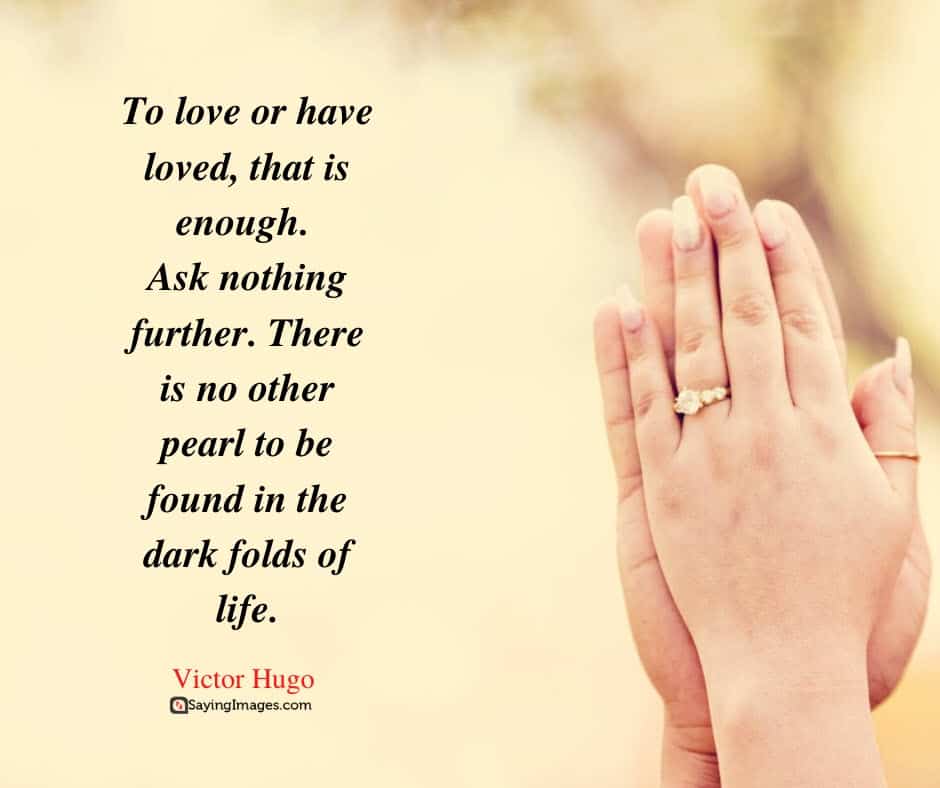 Love is giving someone the ability to destroy you, but trusting them not to.
I loved her against reason, against promise, against peace, against hope, against happiness, against all discouragement that could be. – Charles Dickens
Do I love you? My god, if your love were a grain of sand, mine would be a universe of beaches. – William Goldman
Short Love Quotes and Sayings
Love is louder than the pressure to be perfect.
Life without love is like a tree without blossoms or fruit.
There is only one happiness in life — to love and to be loved.
Love does not dominate; it cultivates.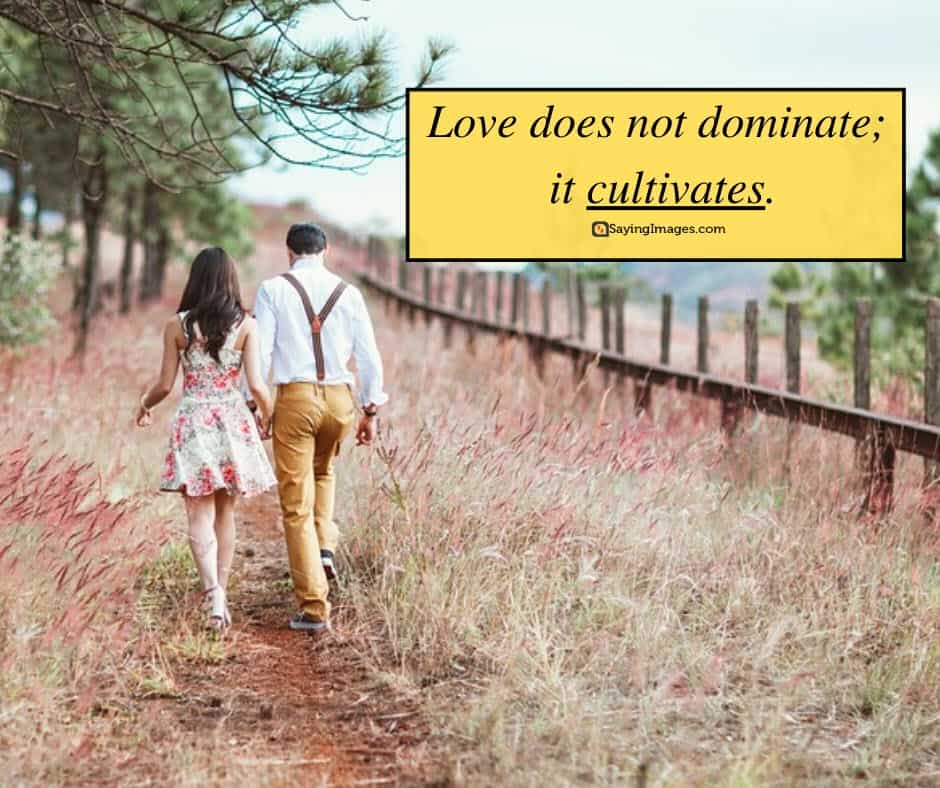 I've fallen in love many times… always with you.
See Also: 30 Best I Love You Quotes to Make You Feel on Top of the World
I look at you and see the rest of my life in front of my eyes.
The one who loves the least controls the relationship.
Love when you're ready, not when you're lonely.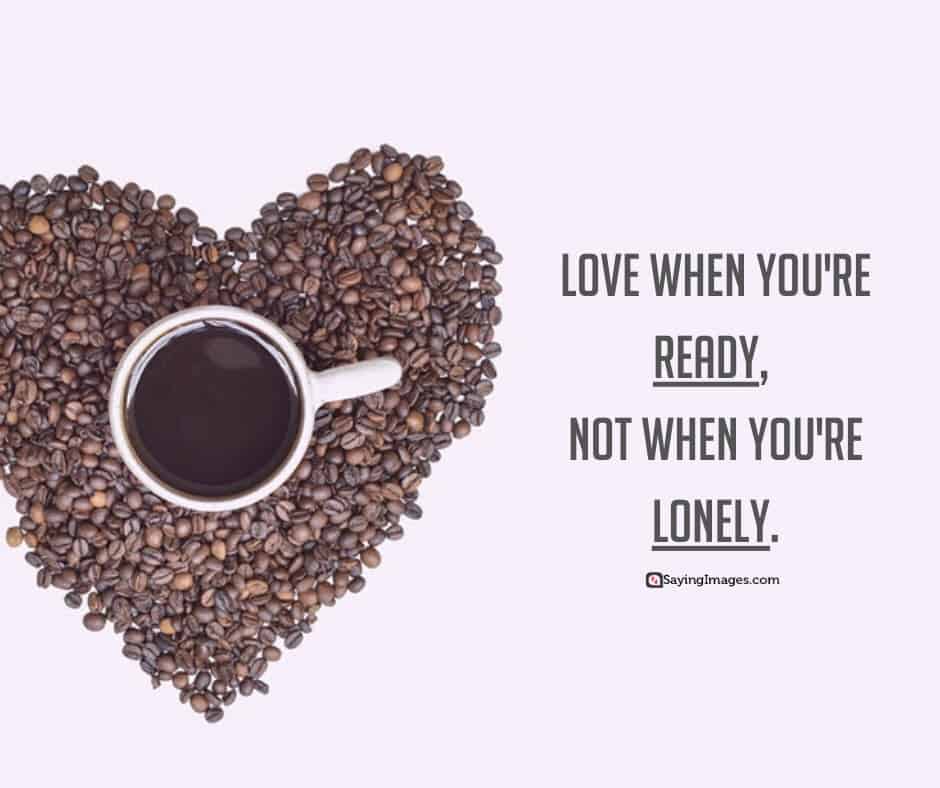 Love can be felt more only when it's shared between.
There is nothing called a love failure. It is the lovers who fail.
We are most alive when we're in love.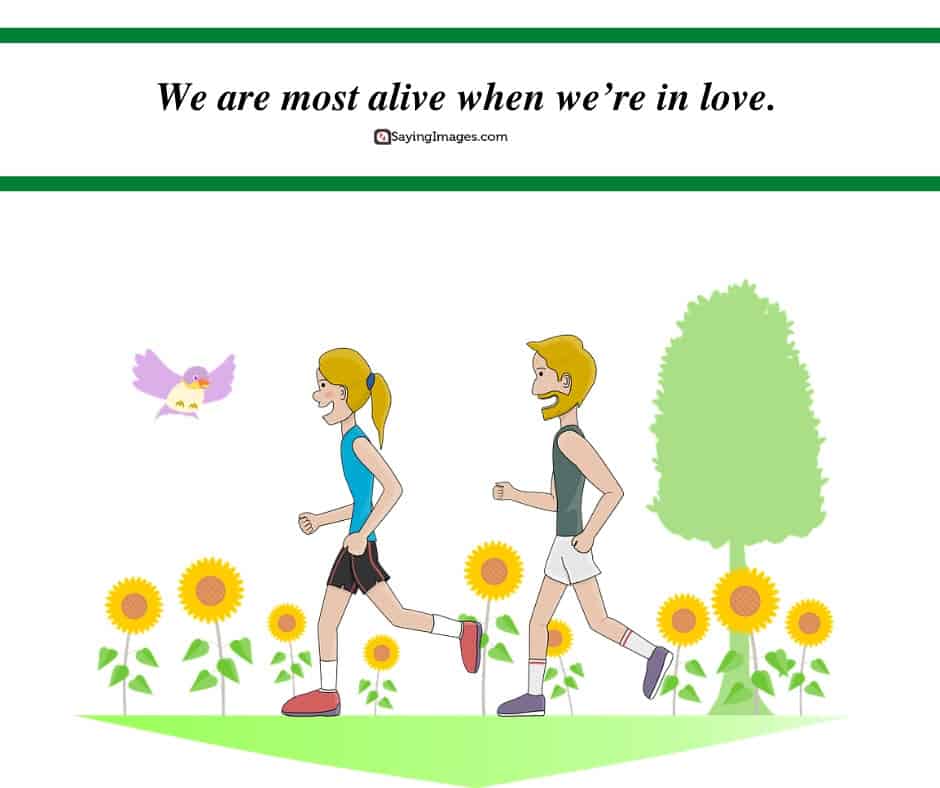 Love is awfully simple, but falling out of love is simply awful.
Once you have learned to love, you will have learned to live.
Sometimes the heart sees what is invisible to the eye.
See Also: 25 Wonderful Heart Quotes on Living From Your Heart
Never love anybody who treats you like you're ordinary.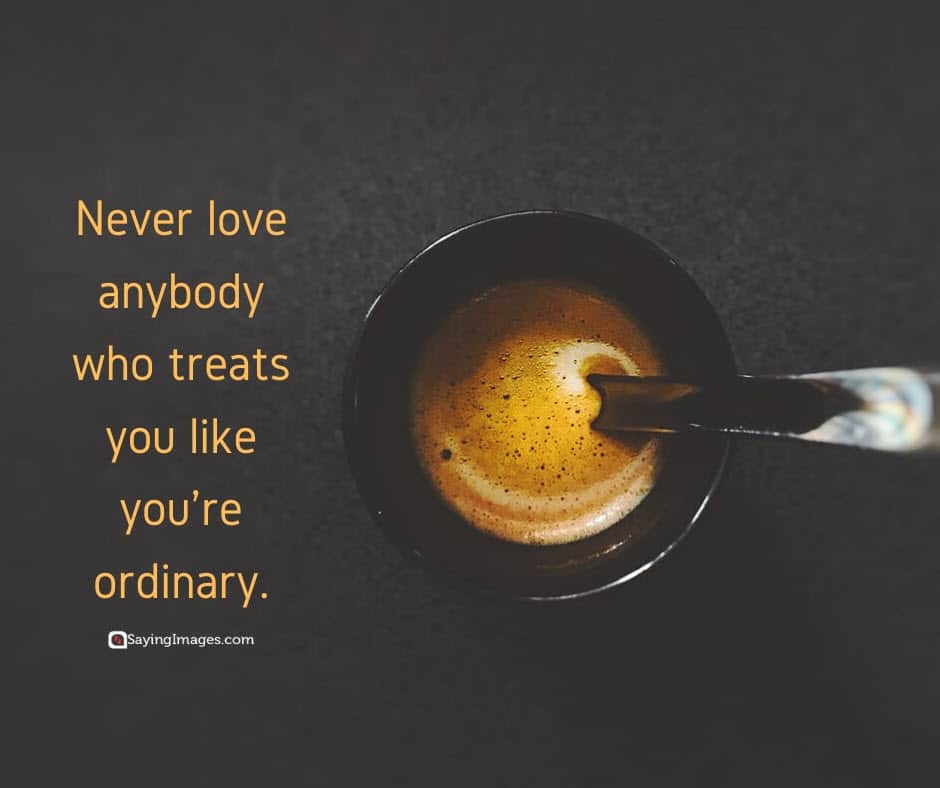 A woman knows the face of the man she loves as a sailor knows the open sea.
Life is the flower for which love is the honey.
Love will find a way. Indifference will find an excuse.
Love's greatest gift is its ability to make everything it touches sacred.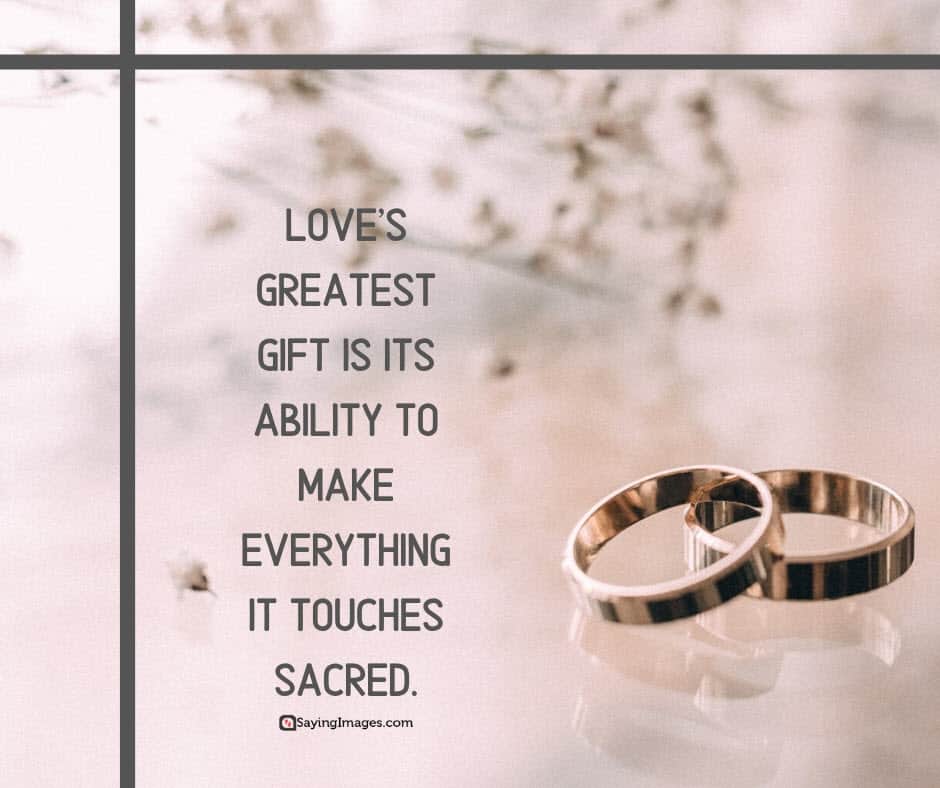 If you love me, let me know. If not, please gently let me go.
Real love stories never have endings.
Love is a game that two can play and both win.
To love and be loved is to feel the sun from both sides.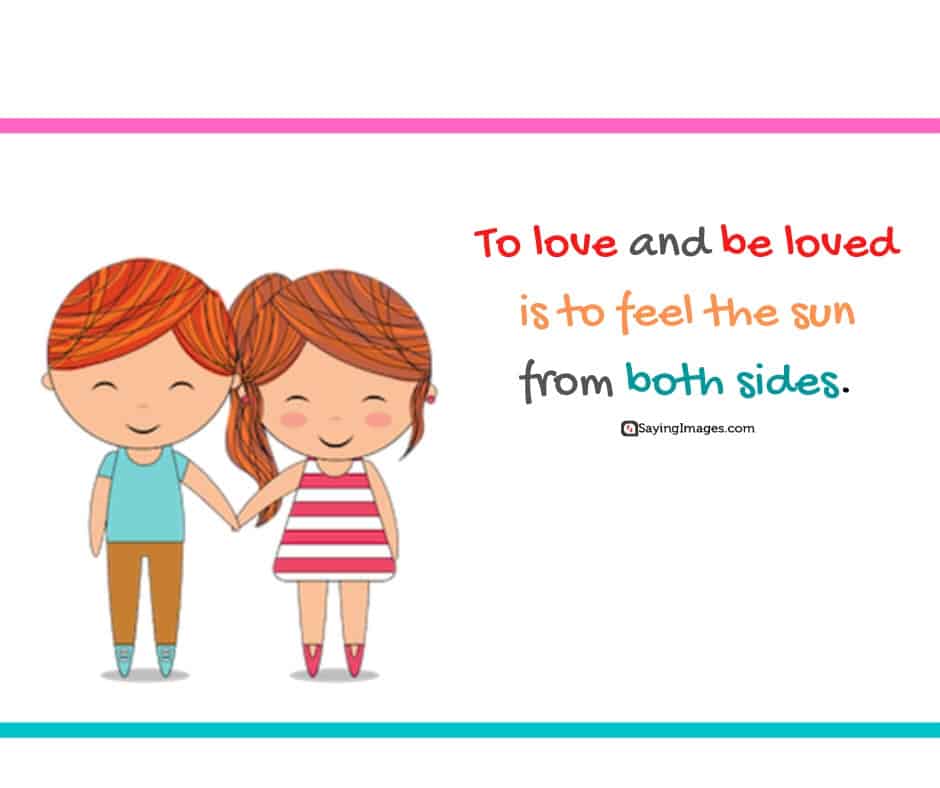 Love is the bridge between two hearts.
A heart that loves is always young.
Follow love and it will flee, flee love and it will follow.
Share these love quotes to spread the joy of love.