Milestones in relationships deserve to be recognized and celebrated. Making it work with someone you love by constantly choosing each other is a reminder that true love is worth it. Because romance isn't enough to keep relationships going and anniversaries are proof that with patience, acceptance, and respect, it's possible to keep the fire of love burning.
If you're looking for something beautiful and sweet to say to your significant other on your anniversary, we have collected Happy Anniversary quotes that can help you express your feelings of love and gratitude. We have also prepared anniversary greetings to wish your parents or a couple you know more love and happiness on their special day.
Happy Anniversary Quotes
A successful marriage requires falling in love many times, always with the same person. – Mignon McLaughlin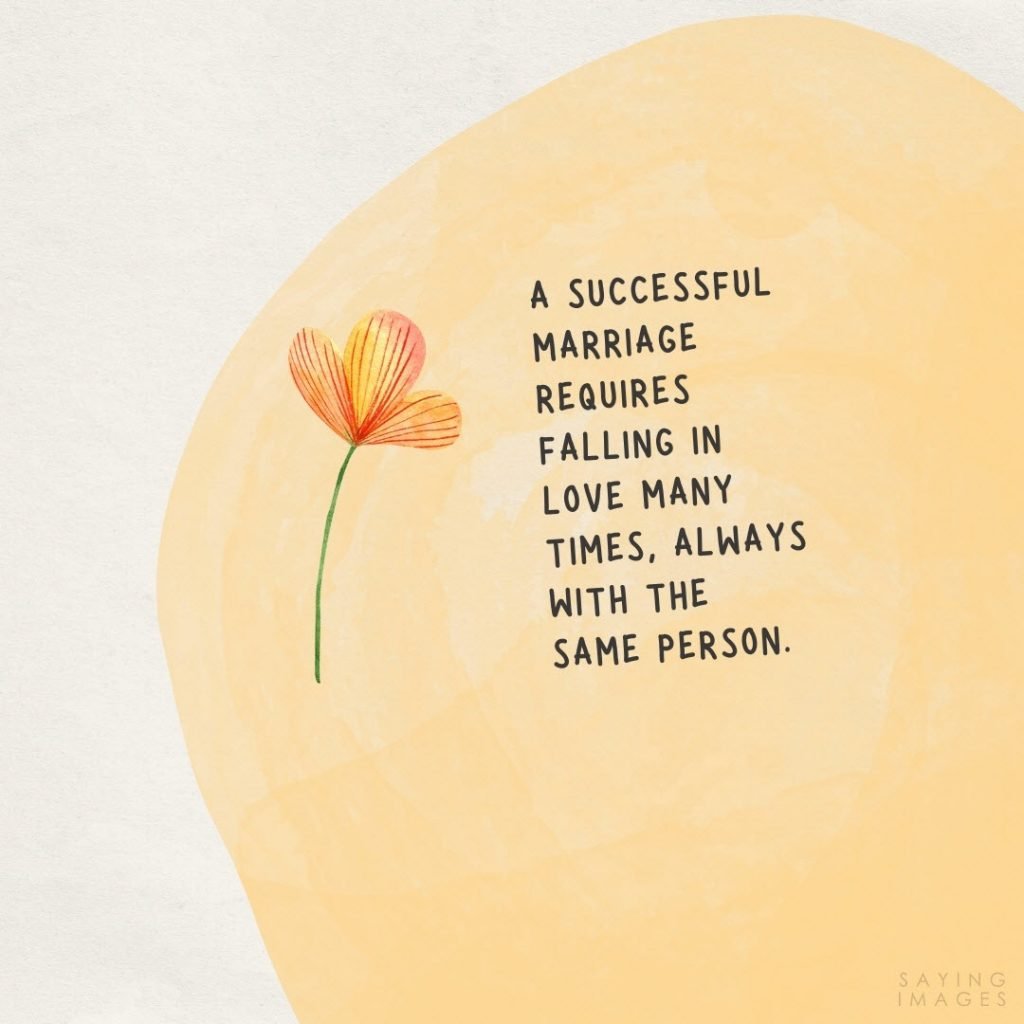 Because of you, I laugh a little harder, cry a little less, and smile a lot more.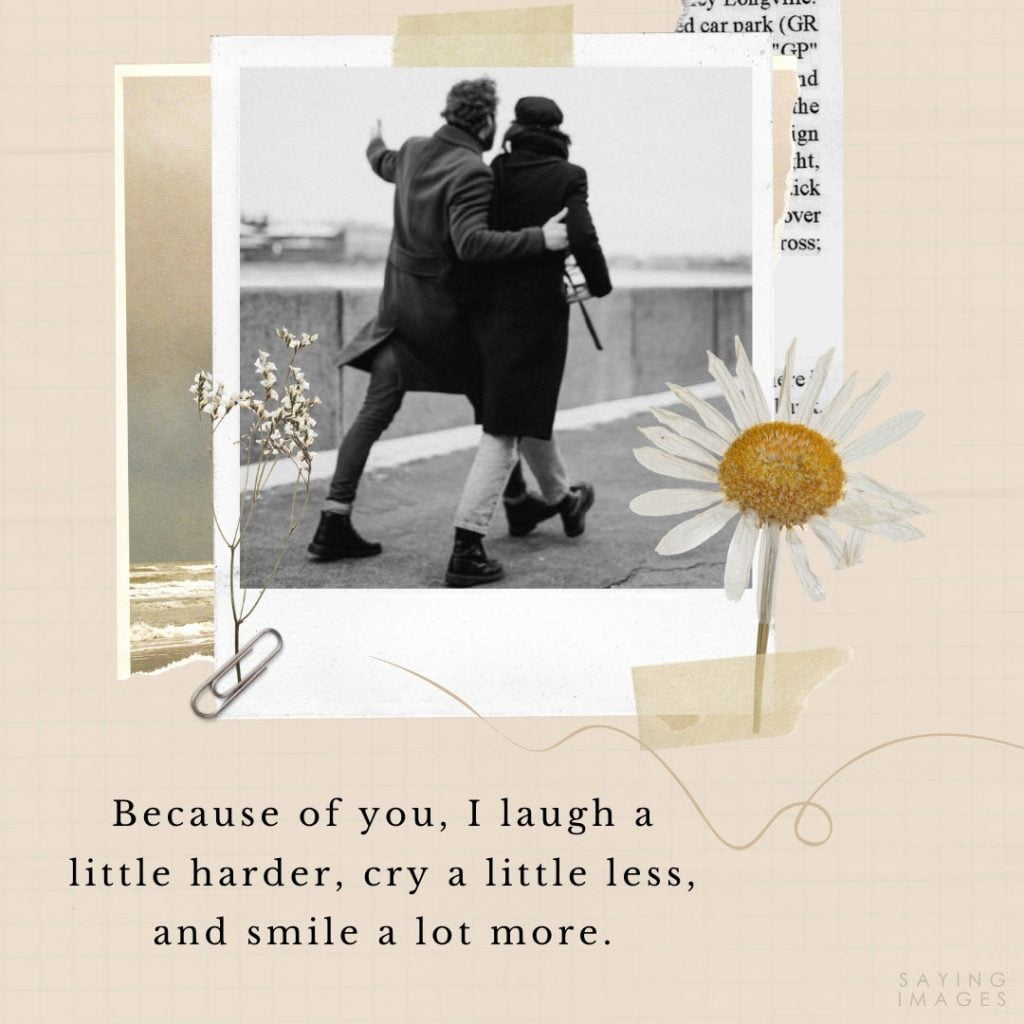 I just want you to know, that when I picture myself happy, it's with you.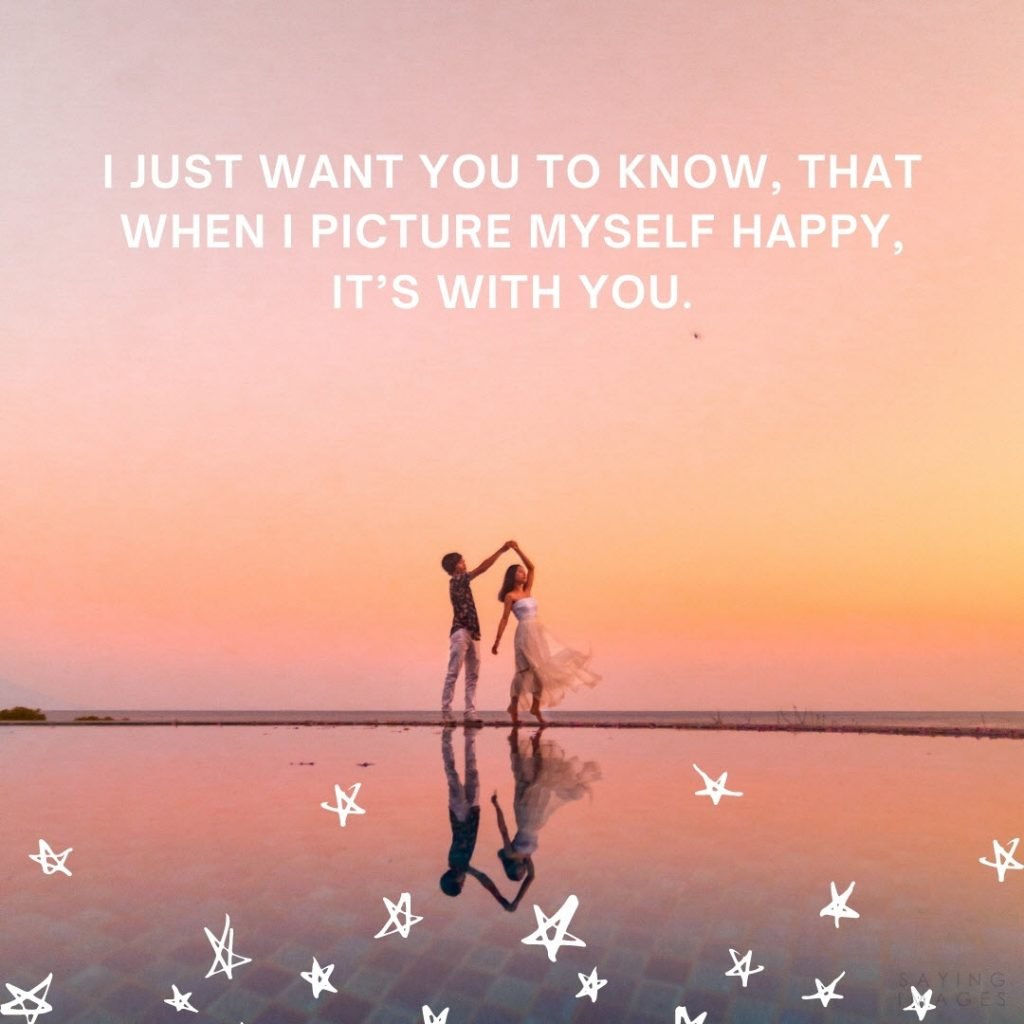 I'm much more me when I'm with you.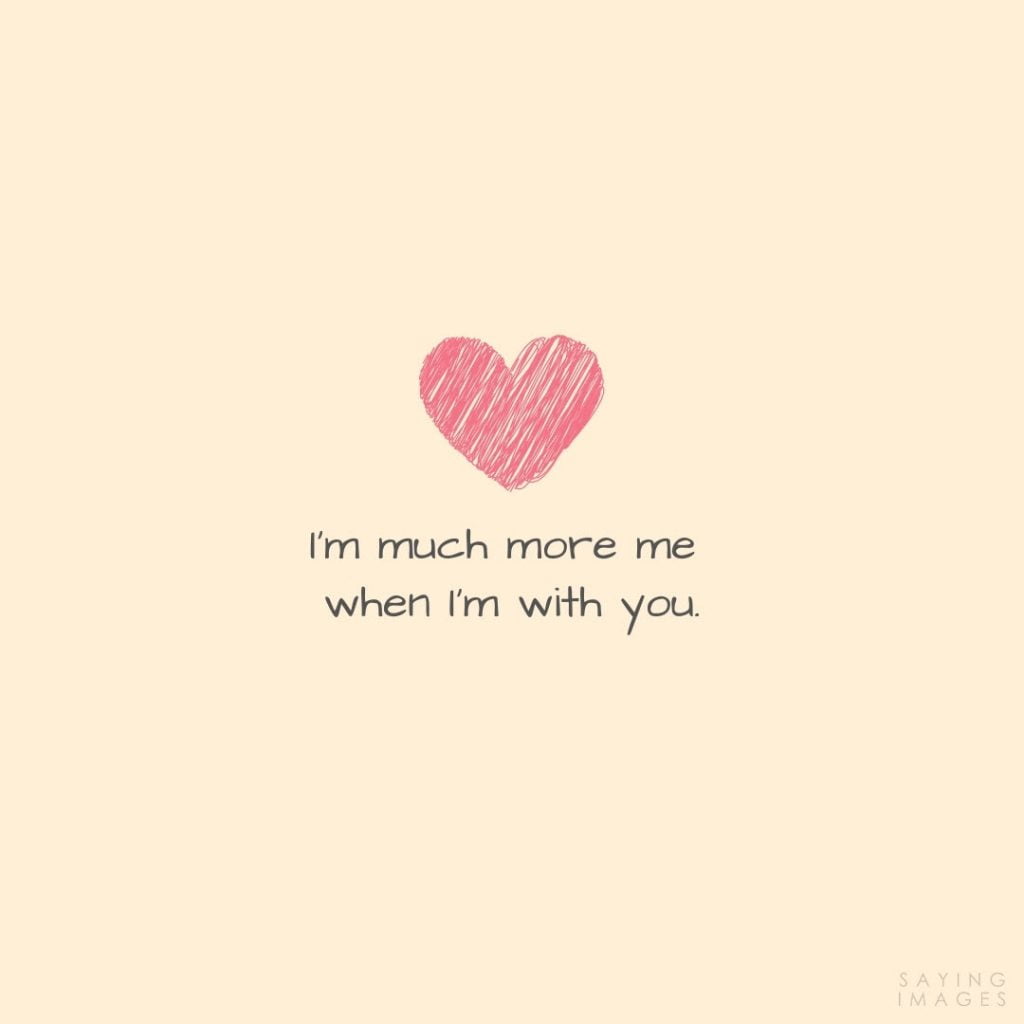 I saw that you were perfect, and so I loved you. Then I saw that you were not perfect and I loved you even more. – Angelita Lim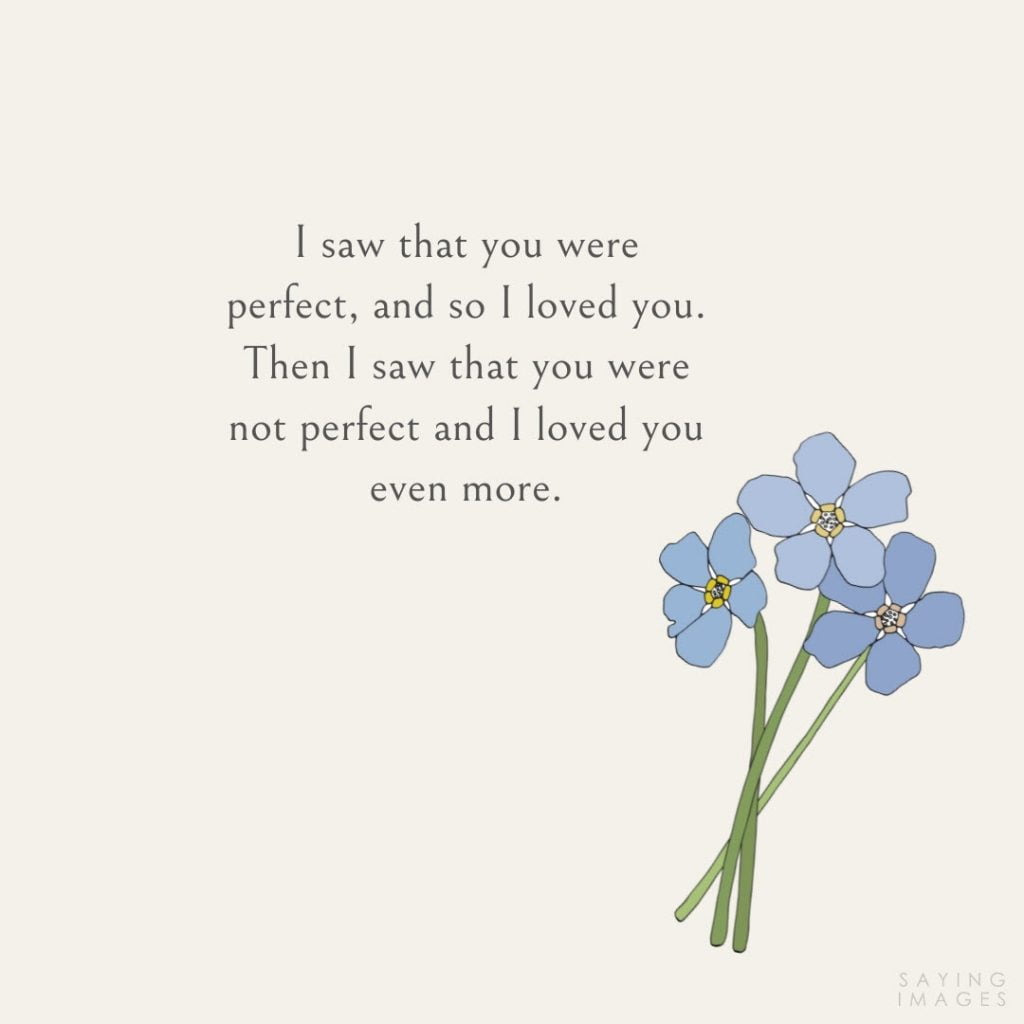 Grow old with me, the best is yet to be. – Robert Browning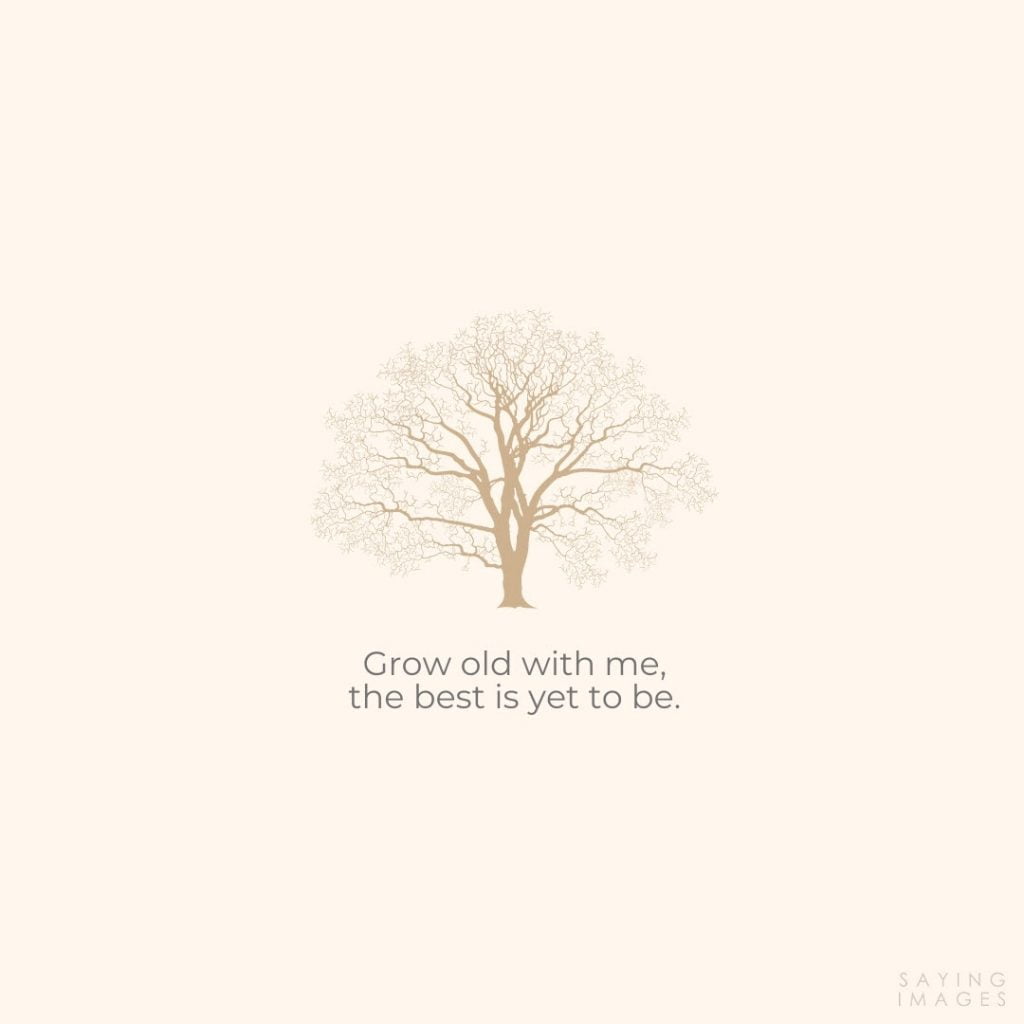 A perfect marriage is just two imperfect people who refuse to give up on each other.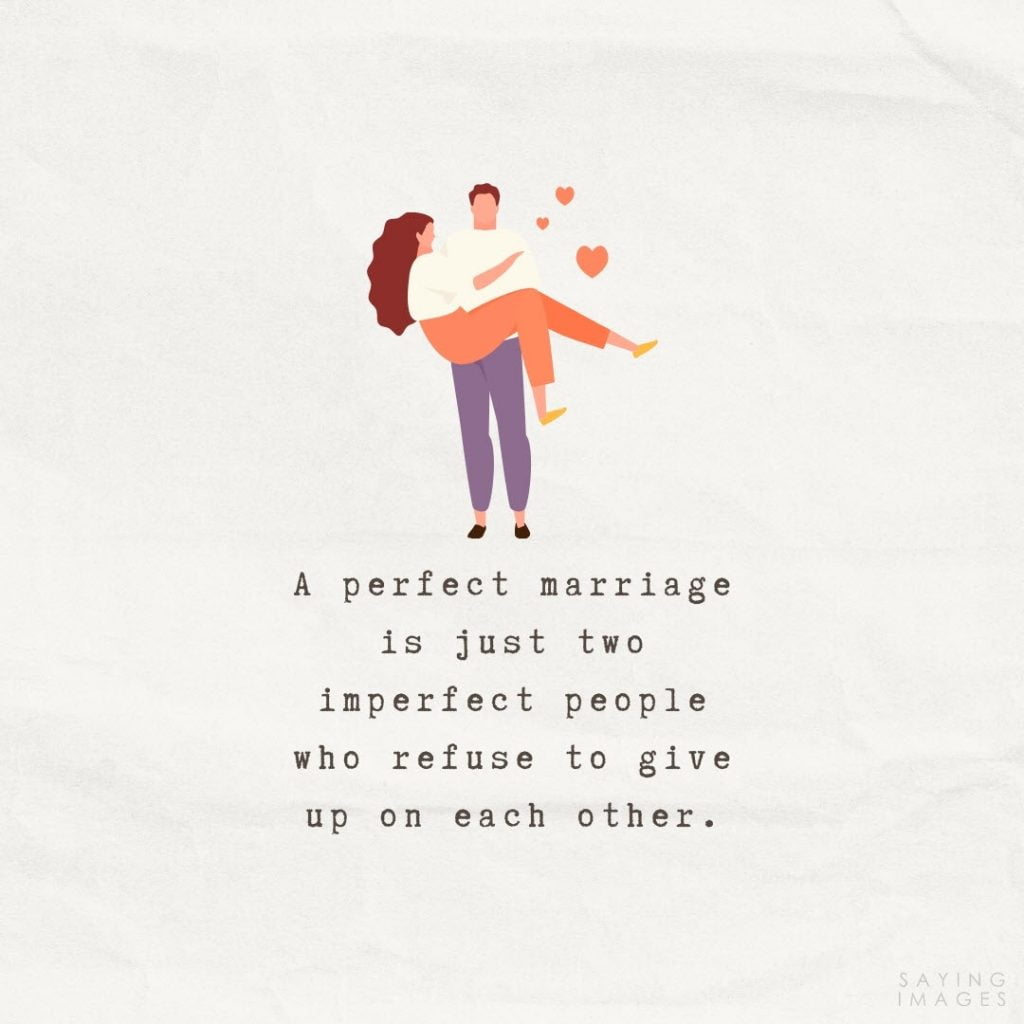 Some people ask the secret of our long marriage. We take time to go to a restaurant two times a week. A little candlelight, dinner, soft music and dancing. She goes Tuesdays, I go Fridays. – Henny Youngman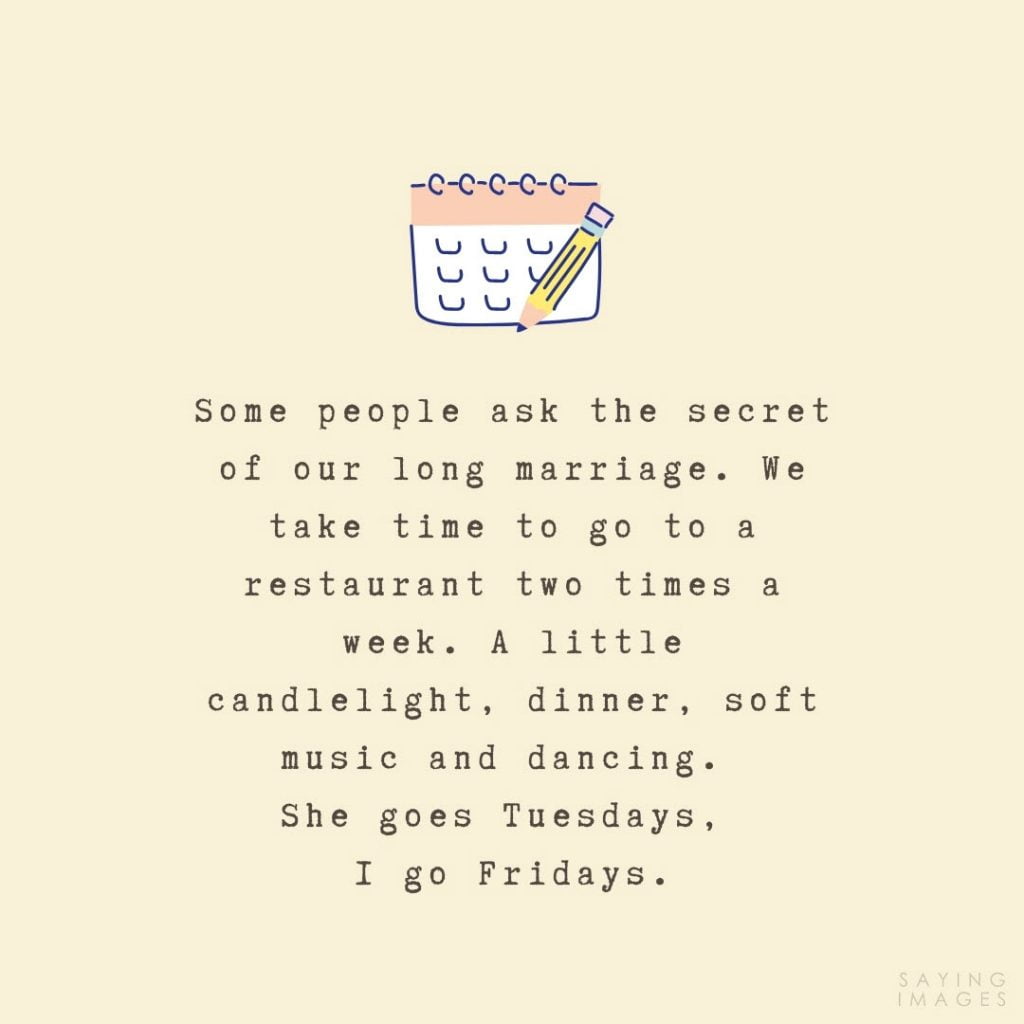 Forever is a long time, but I wouldn't mind spending it by your side.
Love grows more tremendously full, swift, poignant, as the years multiply. – Zane Grey
Our anniversary is just a momentary celebration, but our marriage is a timeless one.
I'm in love with you, and I'm not in the business of denying myself the simple pleasure of saying true things. – John Green
If I know what love is, it is because of you. – Herman Hesse
Life is a journey, and love is what makes that journey worthwhile.
I wish there was a word more than 'love' itself to convey what I feel for you. – Faraaz Kazi
Better than I was, more than I am. And all this happened by taking your hand.
Meeting you was fate, becoming your friend was a choice, but falling in love with you I had no control over.
There is no more lovely, friendly and charming relationship, communion or company than a good marriage. – Martin Luther
A great marriage is not when the 'perfect couple' comes together. It is when an imperfect couple learns to enjoy their differences. – Dave Meurer
Chains do not hold a marriage together. It is threads, hundreds of tiny threads, which sew people together through the years. – Simone Signoret
The secret of a happy marriage is finding the right person. You know they're right if you love to be with them all the time. – Julia Child
An anniversary is a time to celebrate the joys of today, the memories of yesterday, and the hopes of tomorrow.
I will spend an eternity loving you, caring for you, respecting you, showing you every day that I hold you as high as the stars. – Steve Maraboli
As we grow older together, as we continue to change with age, there is one thing that will never change. . . I will always keep falling in love with you. – Karen Clodfelder
A wedding anniversary is the celebration of love, trust, partnership, tolerance and tenacity.
The order varies for any given year. – Paul Sweeney
Real love stories never have endings. – Richard Bach
If you live to be a hundred, I want to live to be a hundred minus one day so I never have to live without you. – A. A. Milne
It's so great to find that one special person you want to annoy for the rest of your life. – Rita Rudner
Forever is a measure of time used by people who share an ordinary love. Our extraordinary love is immeasurable…for us, forever just won't do. – Steve Maraboli
Happy Anniversary Messages
Real relationships are when you can fight like enemies, laugh like best friends and love like soul mates. Happy anniversary.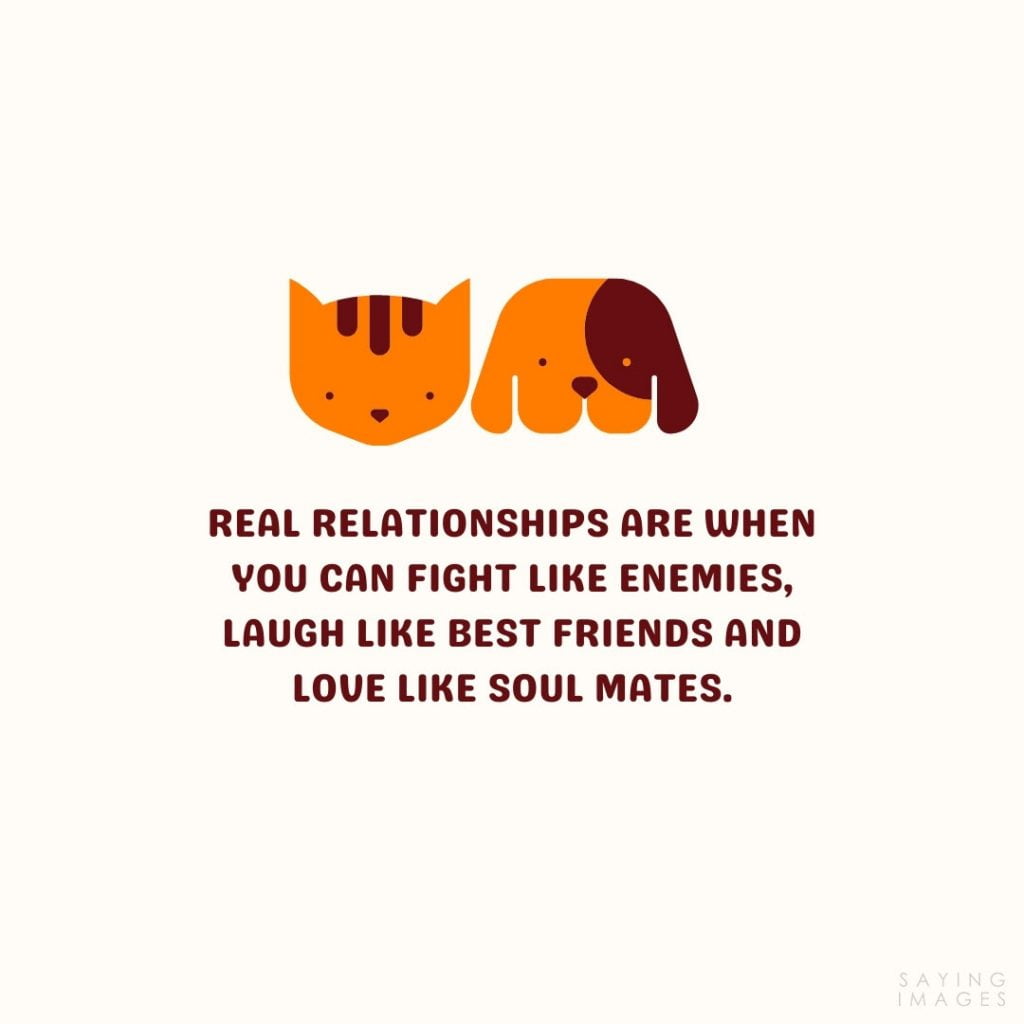 The image of you walking down the aisle is still as clear as day. For me, that was the exact time when bliss stopped being a word and became a meaning.
The day is here again. I can't remember every moment of that day, but I could remember when I first looked into your eyes. Happy Anniversary Sweetheart! (old starting here)
If I had my life to live over again…next time I would find you sooner so that I could love you longer. Happy anniversary to us!
The way you love me, the way you touch my life, I wish the journey should never end till I die. Thanks for making the day special in my life. Happy anniversary!
When two people are connected at heart, it doesn't matter what you do or who you are or where you live. There are no boundaries or barriers. Happy anniversary to us!
We have changed over the years, but the sparkle in your eyes is as bright as ever and my love for you is even stronger.
True love is spending one day getting married and the rest of your life feeling glad you did. Happy anniversary!
When I look at you, my dear, it doesn't seem like you've aged. To me, you're just as beautiful as the day we became engaged. Happy anniversary.
Wedding Anniversary Wishes
Cheers to two imperfect pieces that fit perfectly together.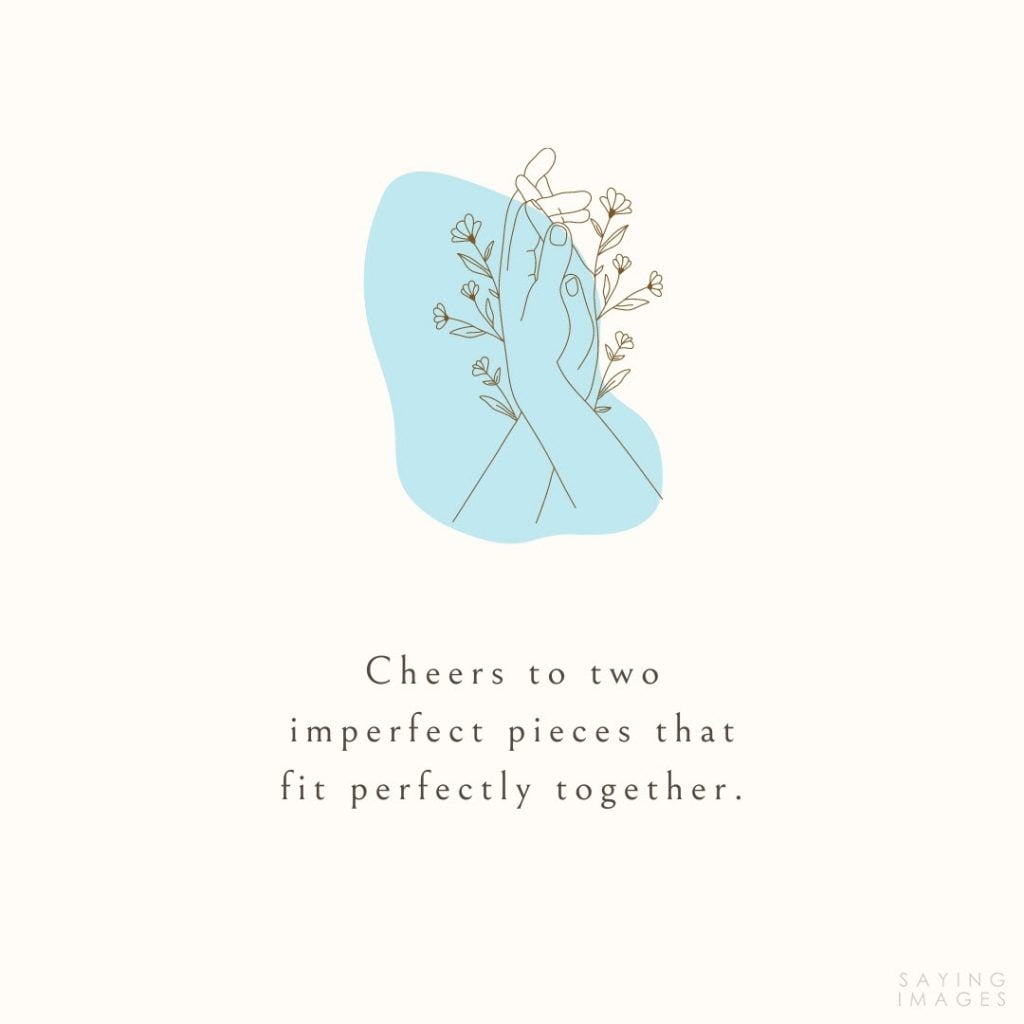 Wishing you an anniversary as special as the love you two share.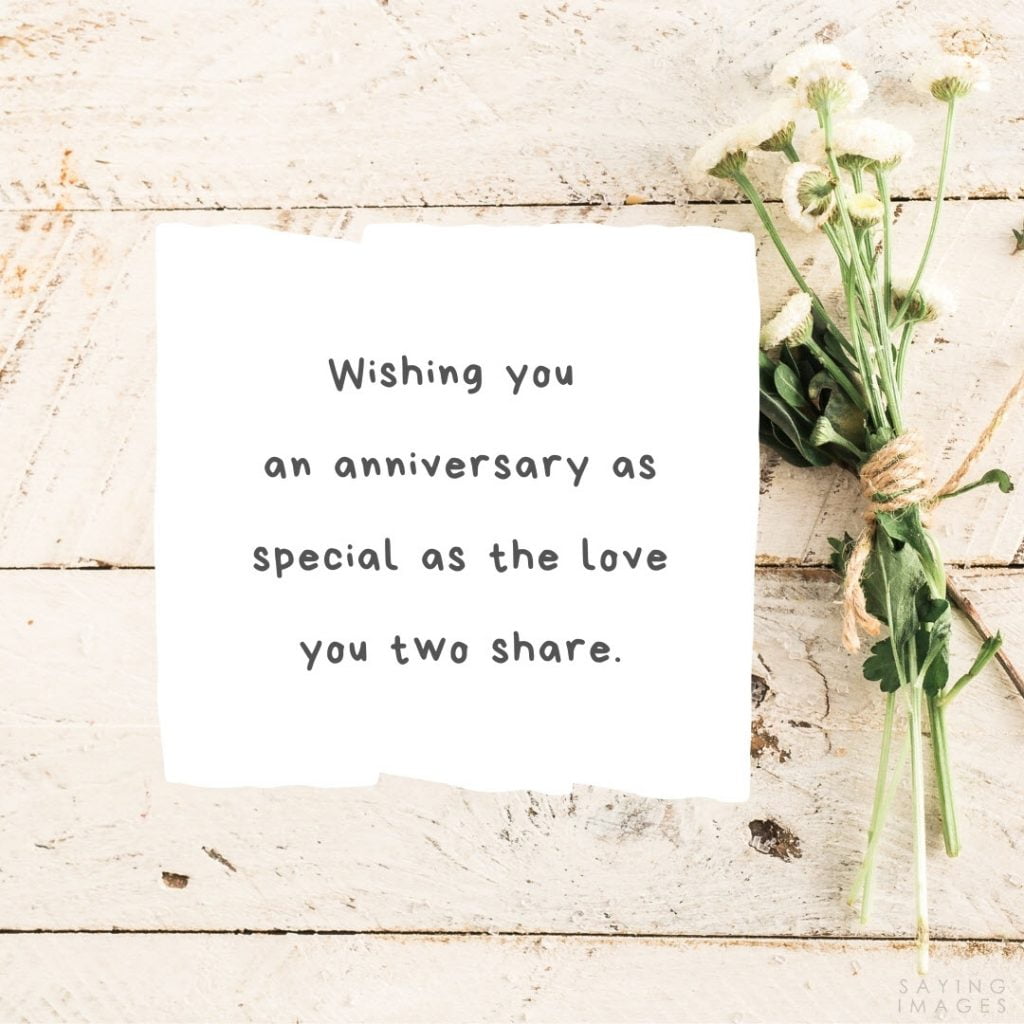 Some of the best memories of a couple are not just the magic of their first few kisses but the magic they create every time they kiss for the rest of their lives. Happy anniversary.
Happy anniversary! It's truly amazing to see that you're still so deeply in love with one another after so many years. May you have many more happy anniversaries to come.
Happy anniversary! May your love and devotion inspire all who surround you and may you be blessed with all the gifts that life has to offer.
Most married couples hear each other's words, you listen to each other's heartbeats. Most of them admire each other's looks, you complement each other's souls. Most of them commit to each others' lives, you have committed to each others' dreams. Happy anniversary to an awesome couple.
Falling in love is easy, but staying in love is something different. You did it. Happy anniversary!
Happy anniversary to a couple who has made their marriage as perfect as it is made out to be in romantic books and movies.
Anniversary Wishes to Husband
Happy anniversary to the man I want beside me every night for the rest of forever. I love you.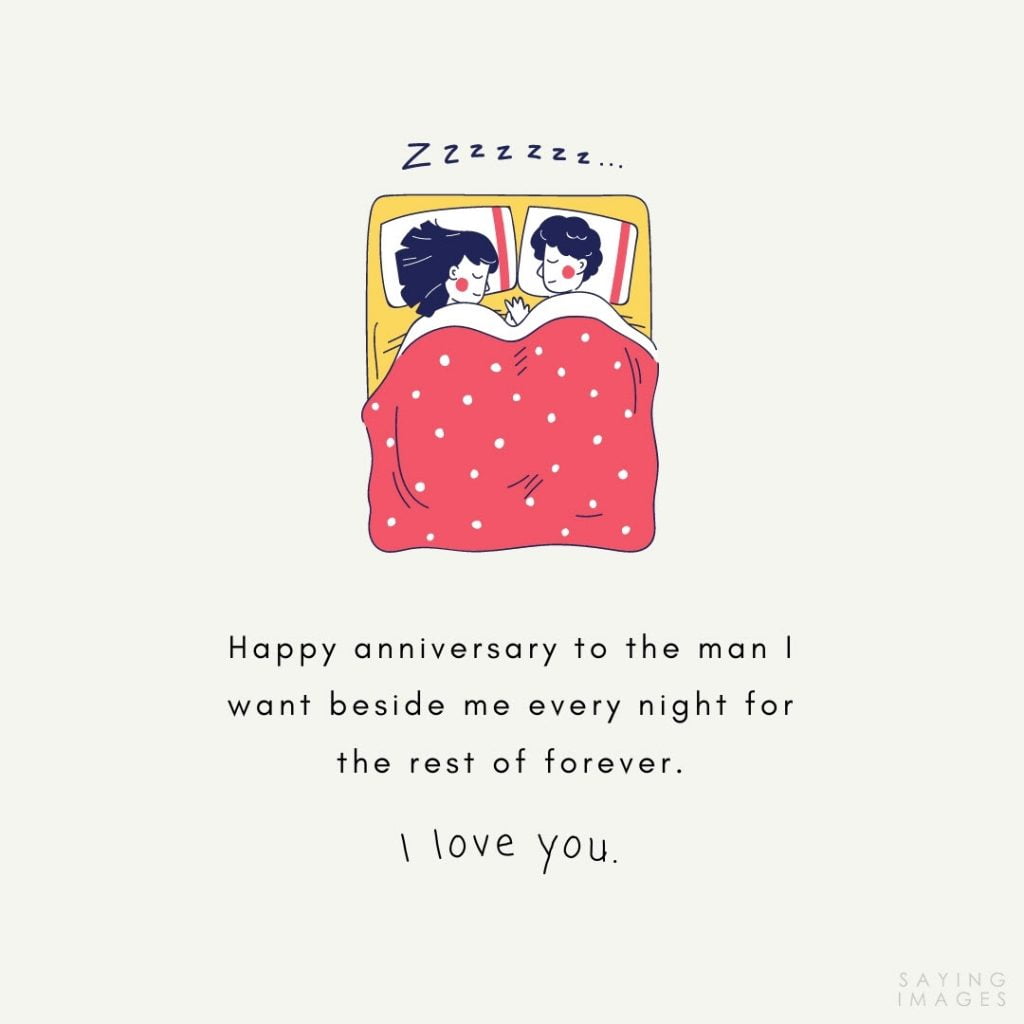 Another year to create precious memories together. Another year to discover new things to enjoy about each other. Another year to strengthen a marriage that defines forever. Happy anniversary!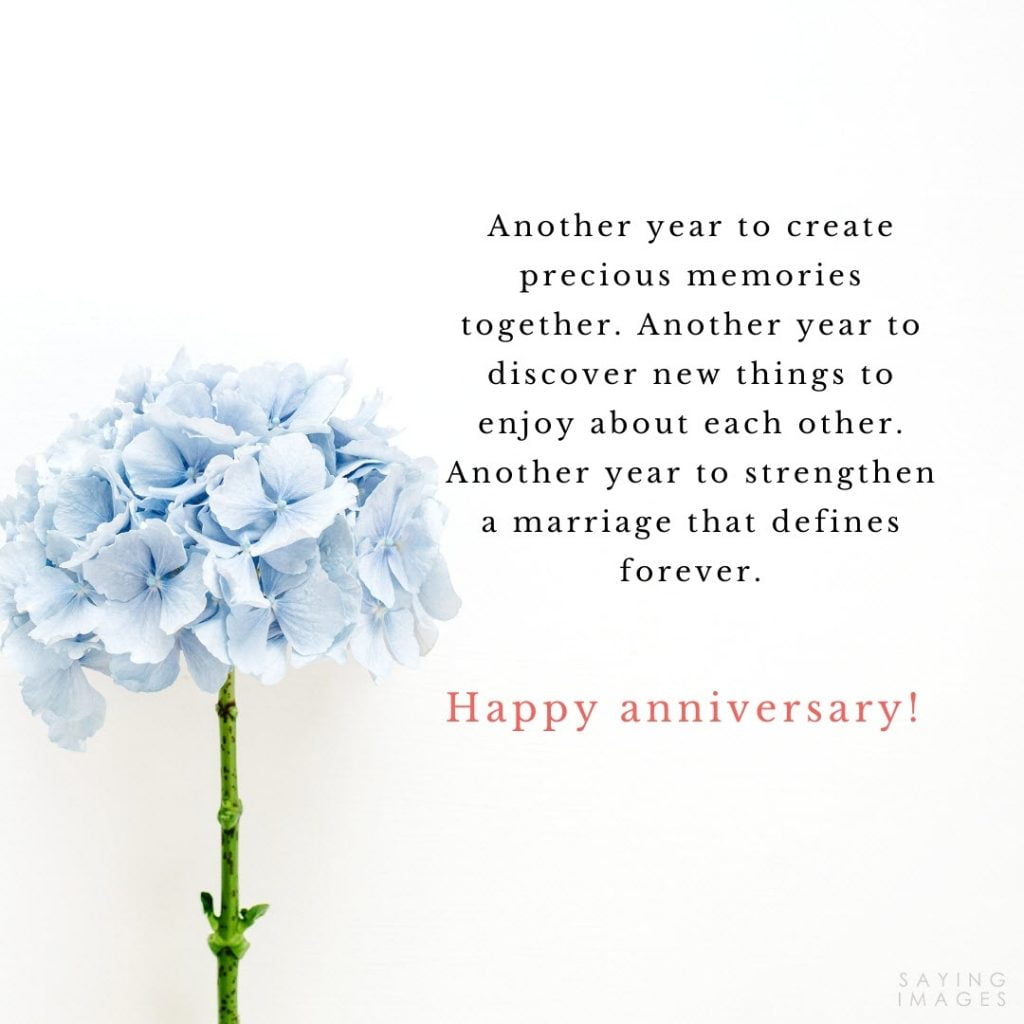 I'm still glad you met me.
You'll always be my stud muffin.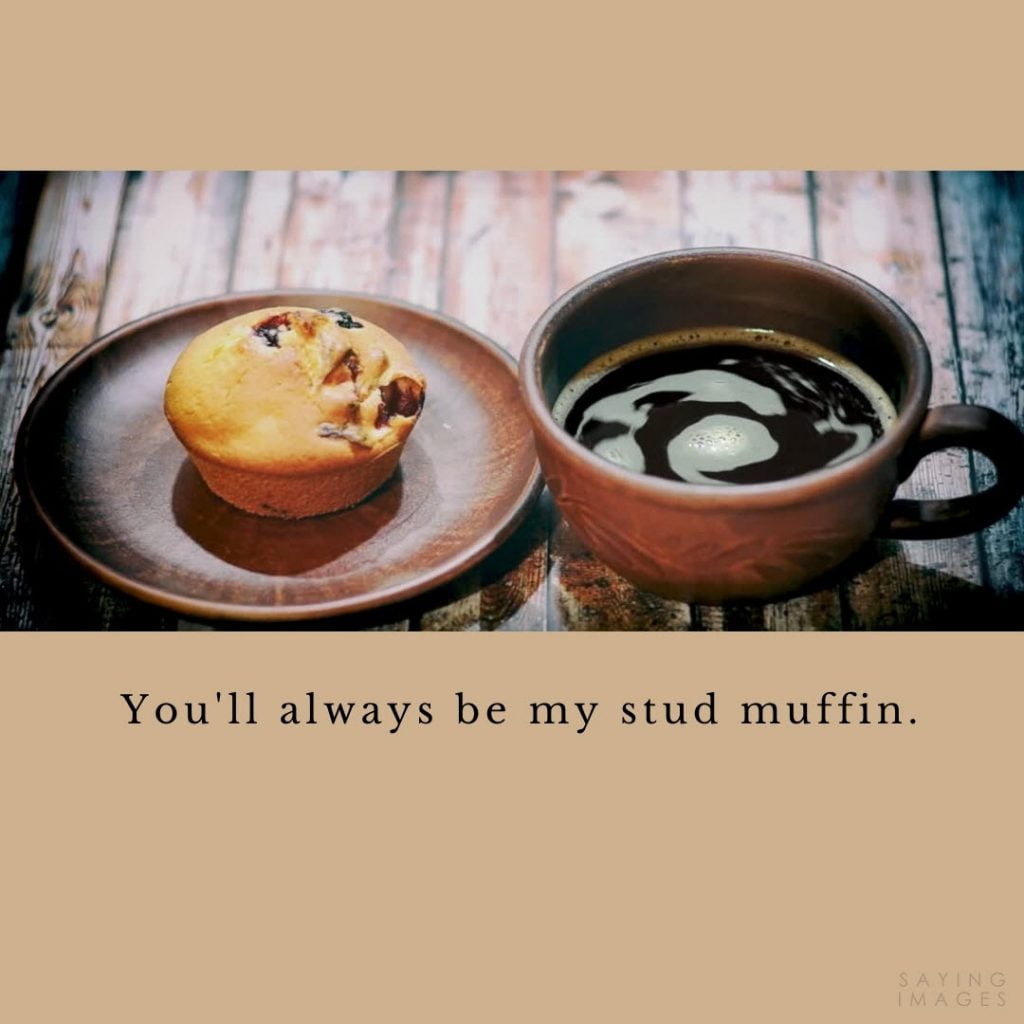 You are and will always be my happy place.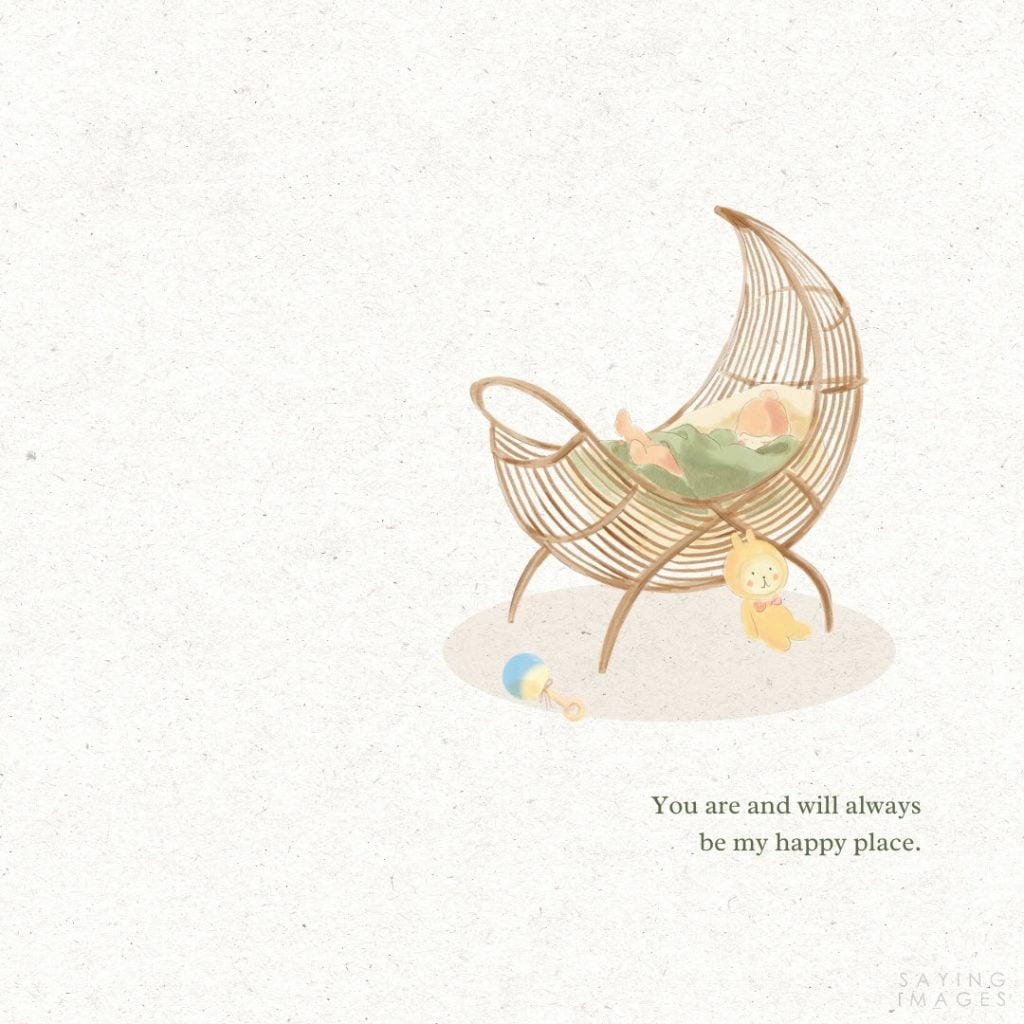 For better or worse, I still choose you.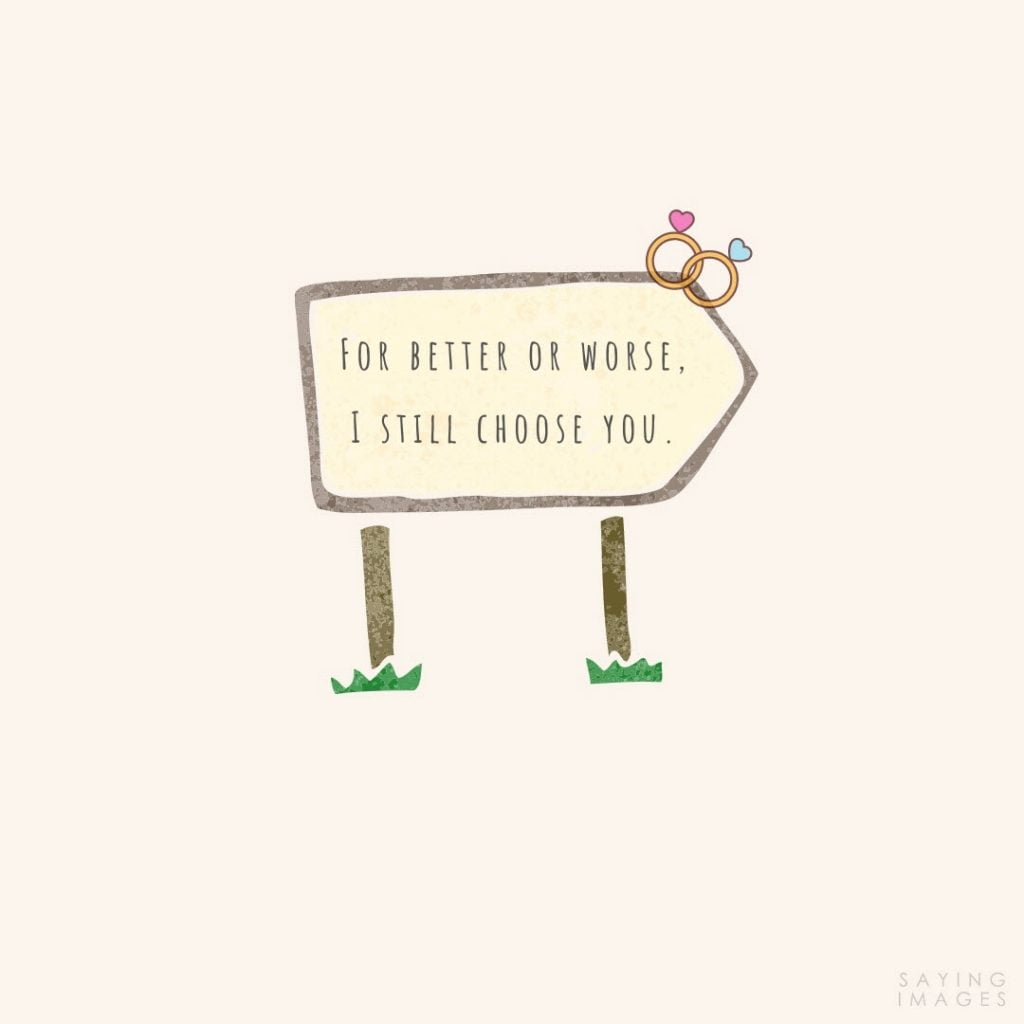 You give me butterflies… and a box of cupcakes. You couldn't be more perfect.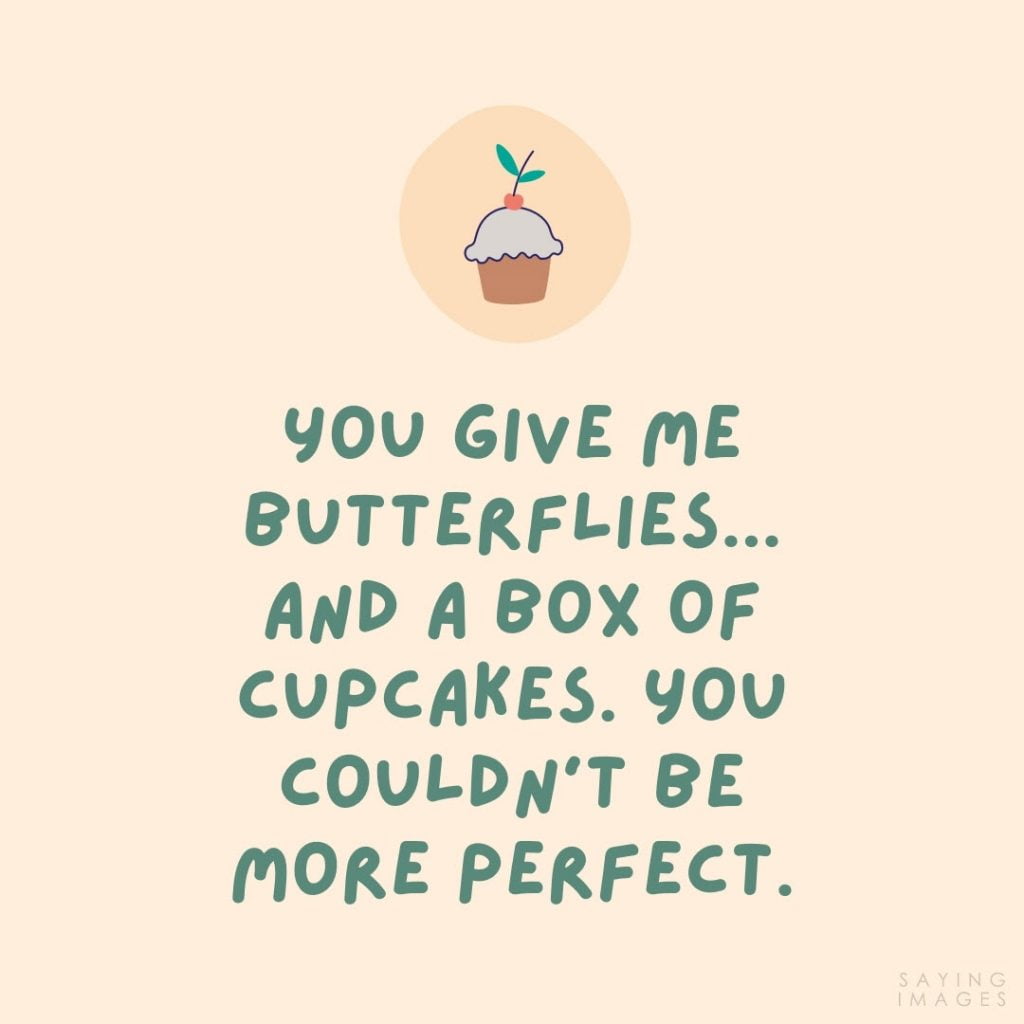 You're my constant sunshine and warmth to Earth's changing seasons.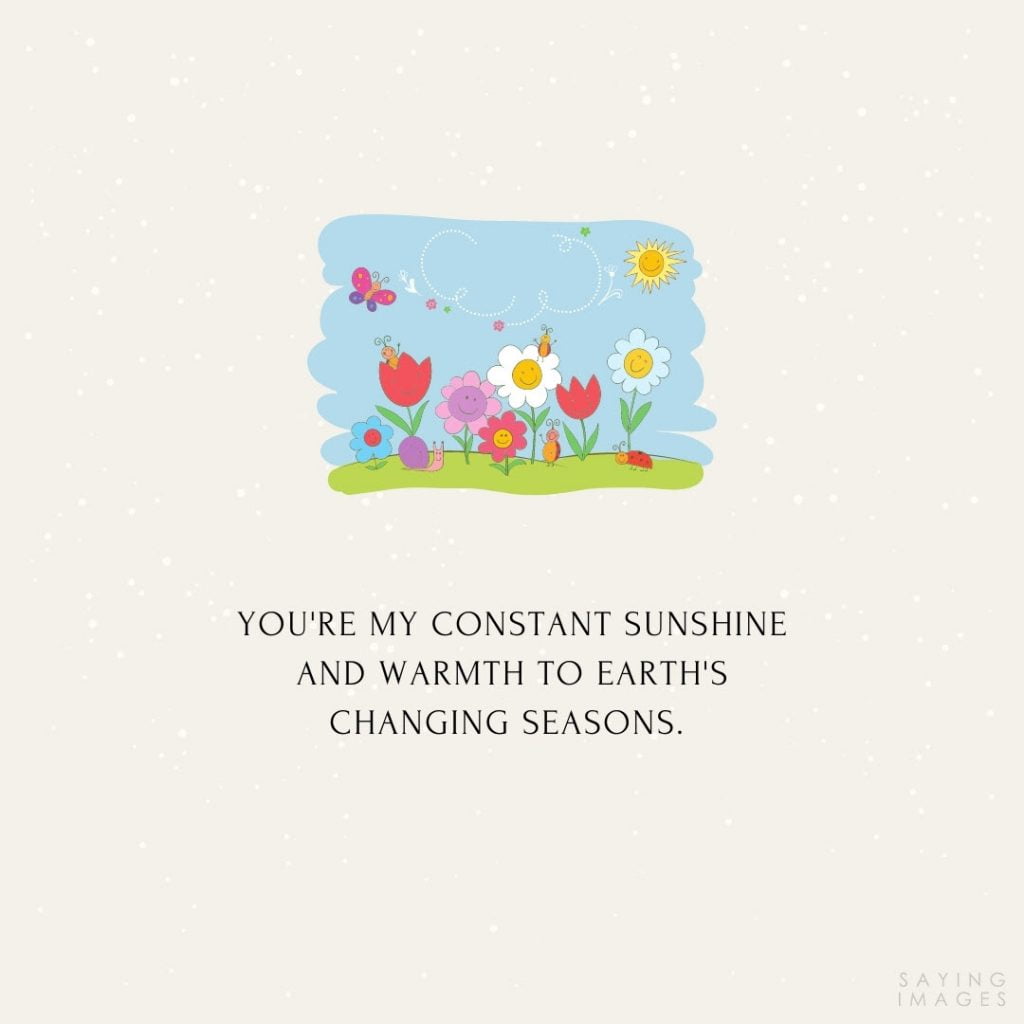 Sometimes I wonder how you put up with me, but then I remember that I put up with you too, so that makes us even.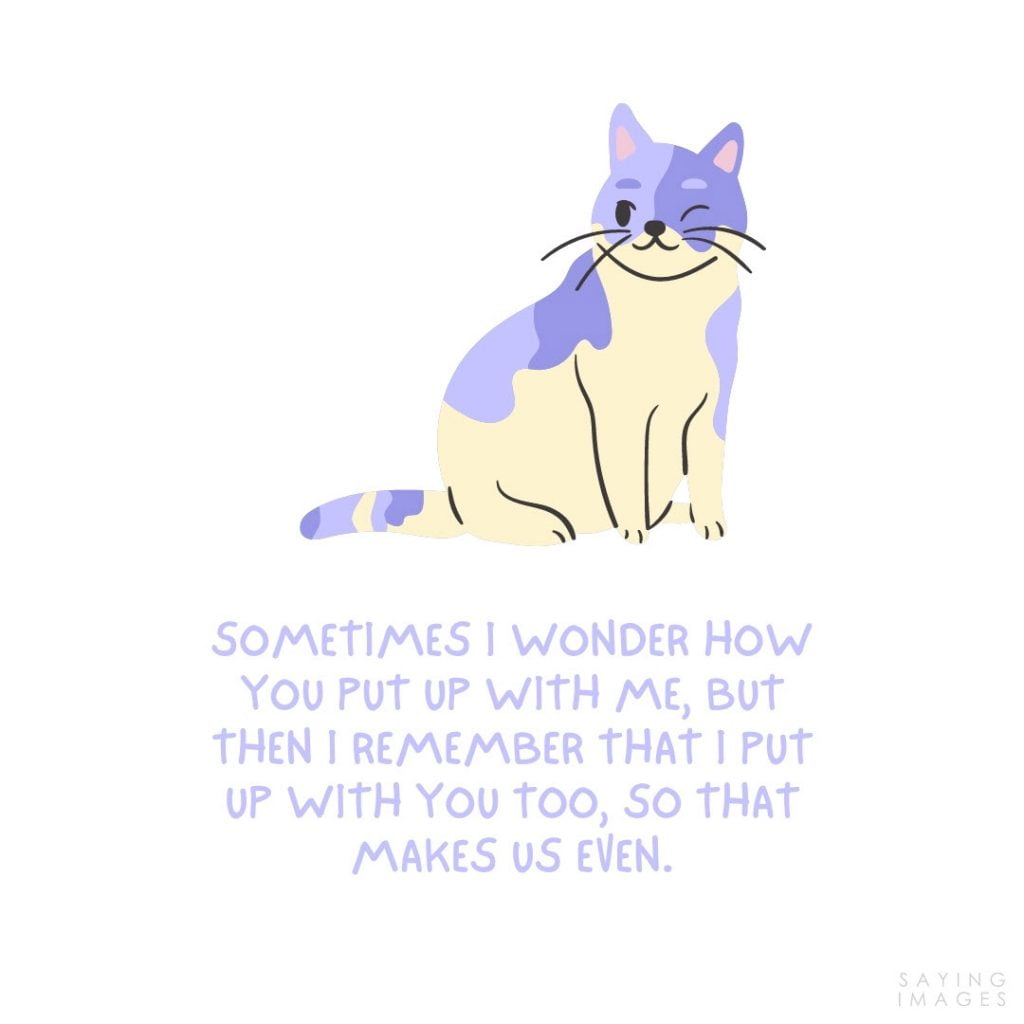 Thanks for being my handyman even when nothing between us ever feels broken.
You're the only team I ever want to play on.
Even though your snoring drives me crazy, I wouldn't pick anyone else in the world to share my bed with.
Since I met you, my life has never been the same. Thanks for making it better and happier. I love you and happy anniversary, hubby! I thank God for giving me the best husband!
The one thing that has changed throughout all these years is that my love for you is even greater than when you first became my husband. Happy Anniversary. (old from here)
My darling, you are the love of my life. We go through life hand-in-hand together and I know that our love is going to last forever. I wish you a happy anniversary.
Our anniversary is not just a celebration of our wedding day. It is the celebration of every day of being married to an awesome guy like you. Happy anniversary.
Anniversary Wishes to Wife
Happy anniversary to the reason for my happiness, the reason for my success, the reason for all my smiles, the reason our marriage has lasted many a mile. I love you.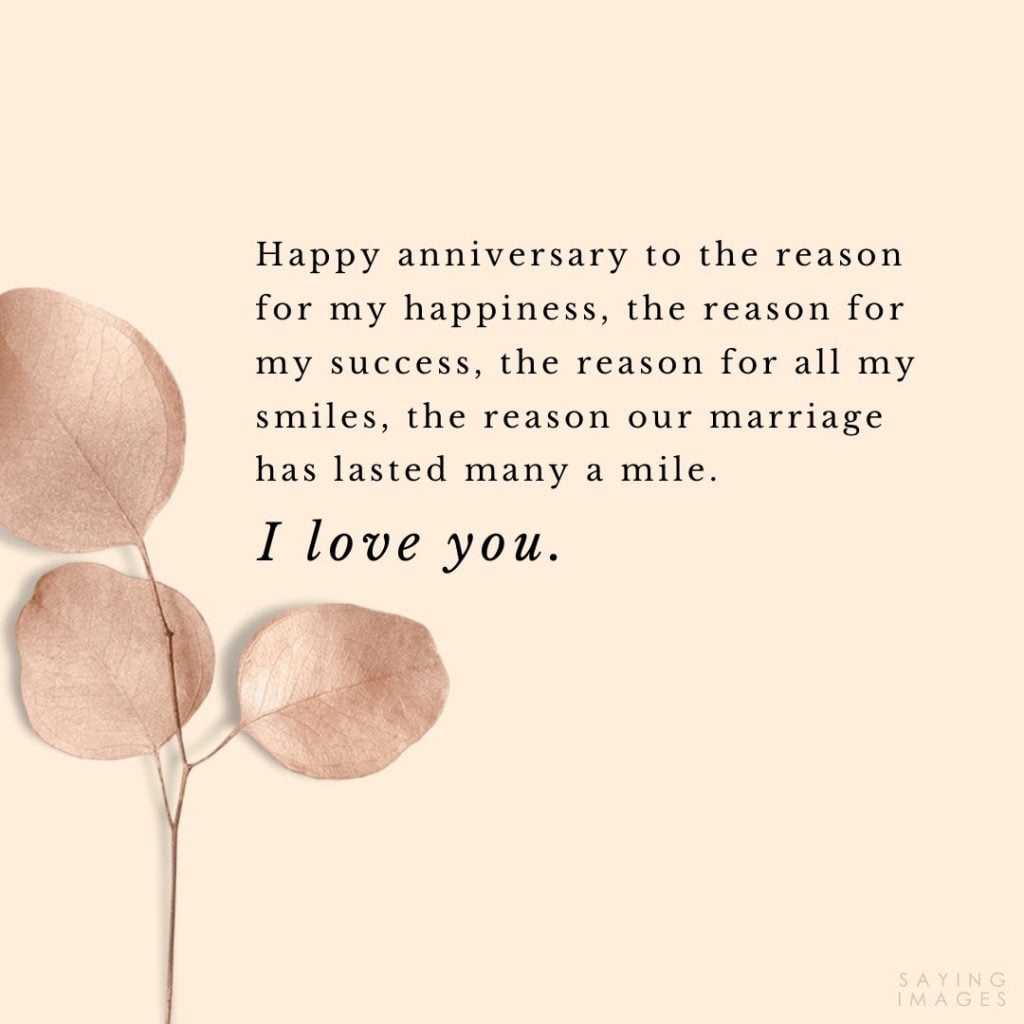 I didn't think it was possible to love you anymore, but yet, here I am.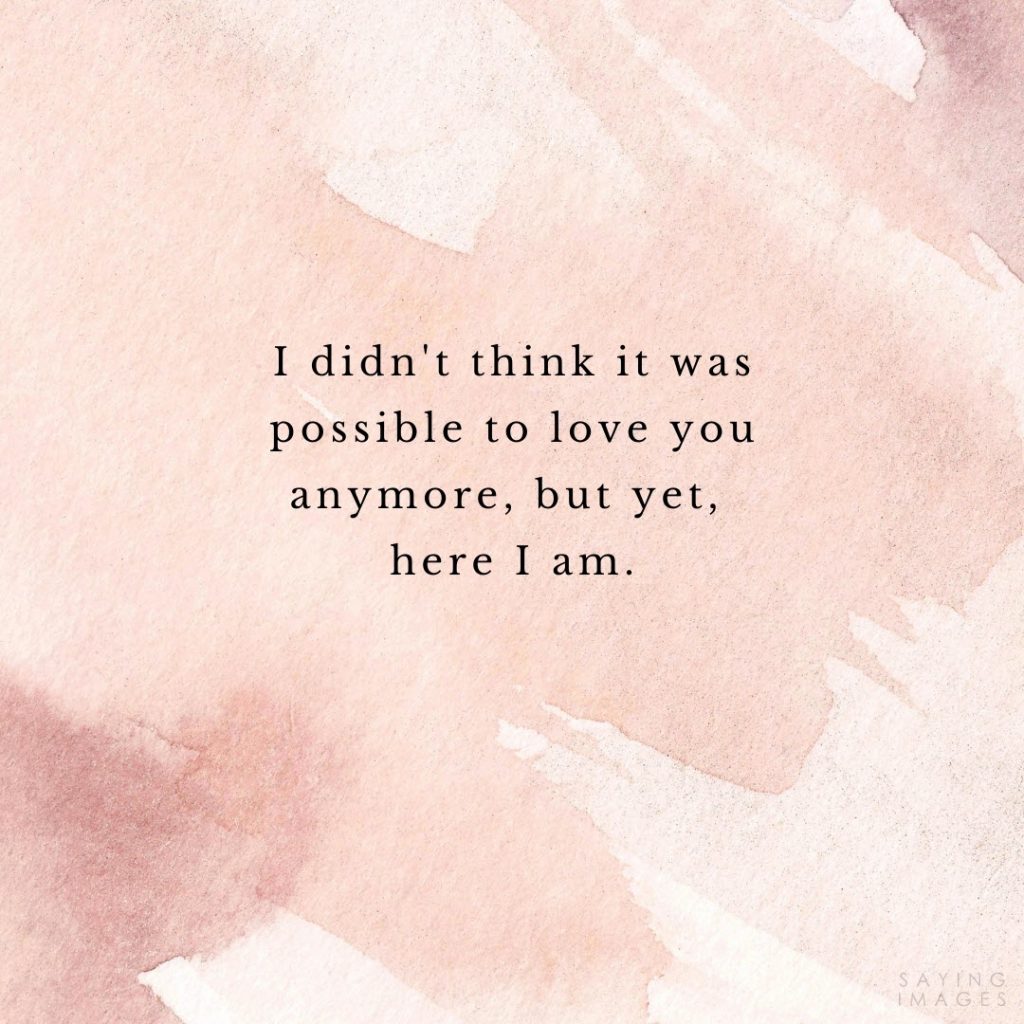 As lovely as you looked in your wedding dress, you in yoga pants makes my heart skip a beat.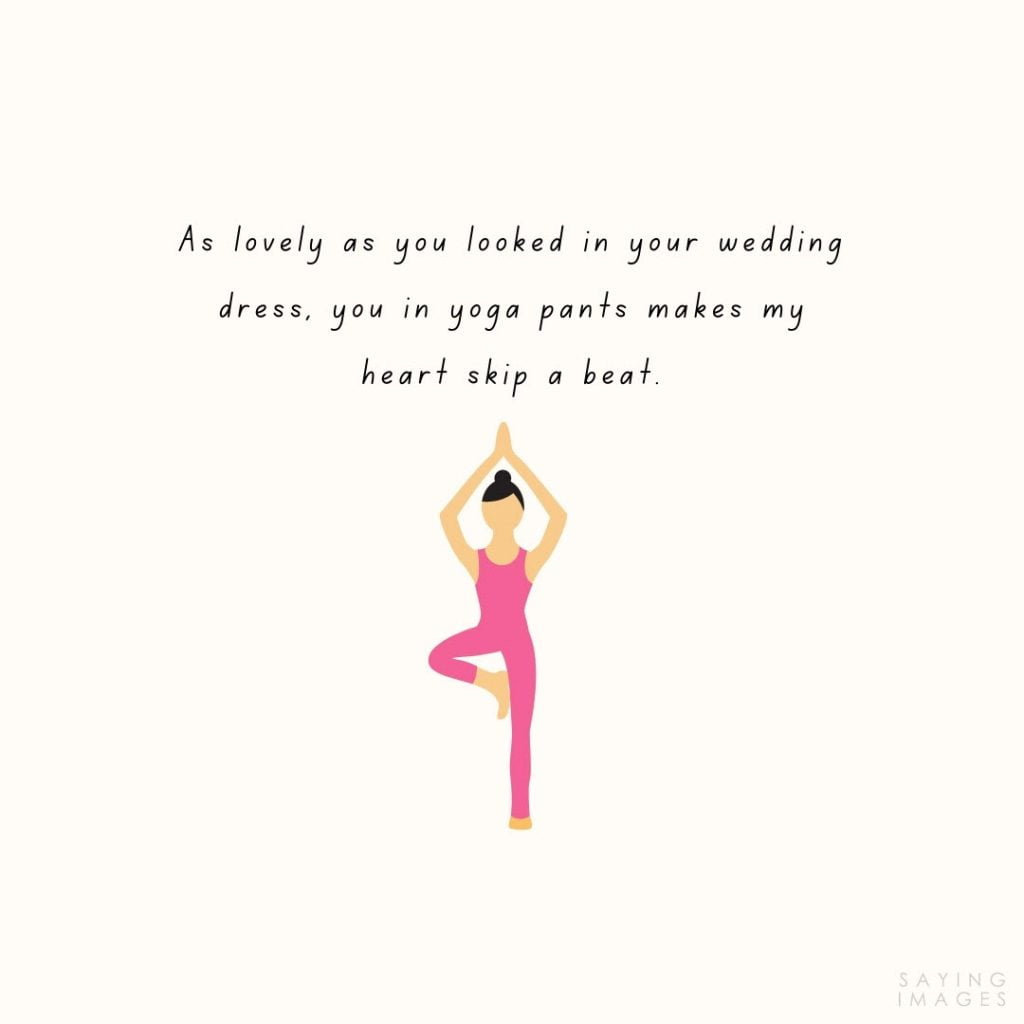 To my doe: I love you, deer.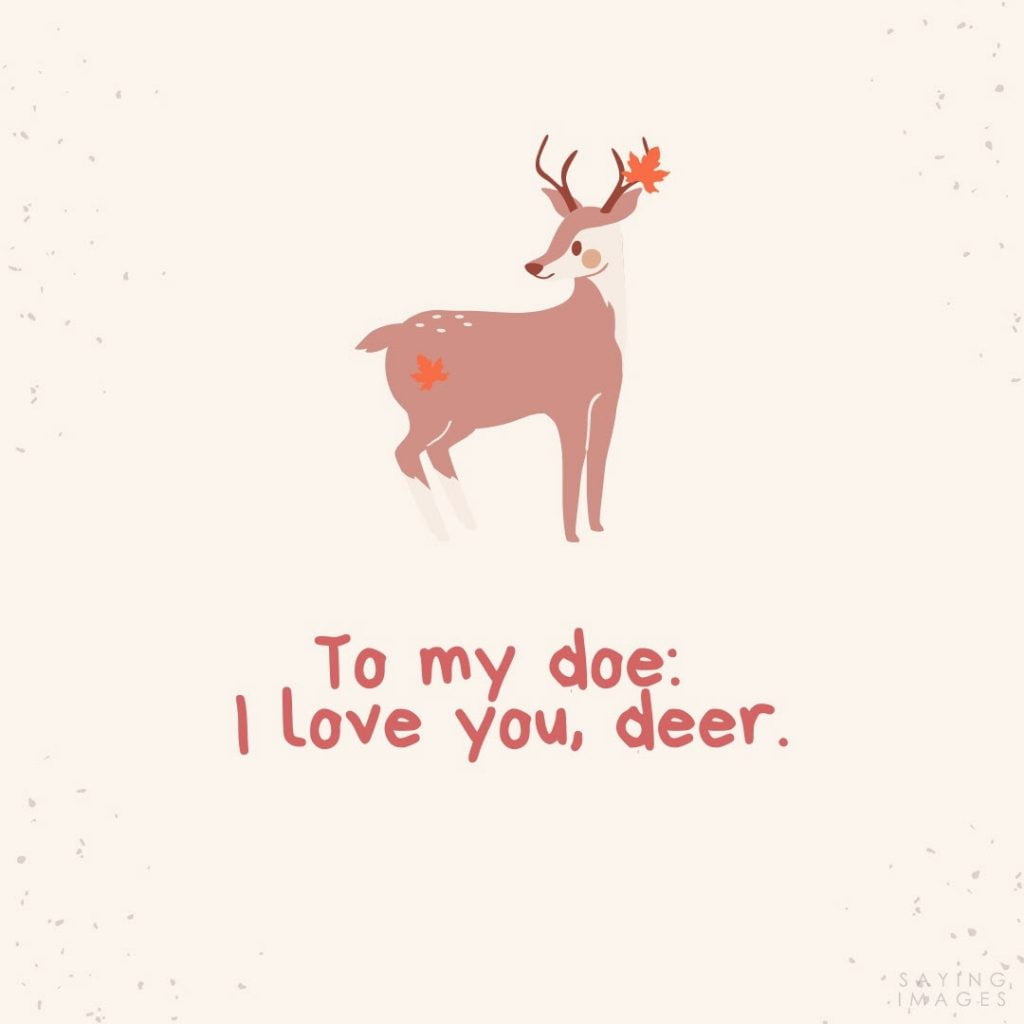 You're still as cute as the day I met you.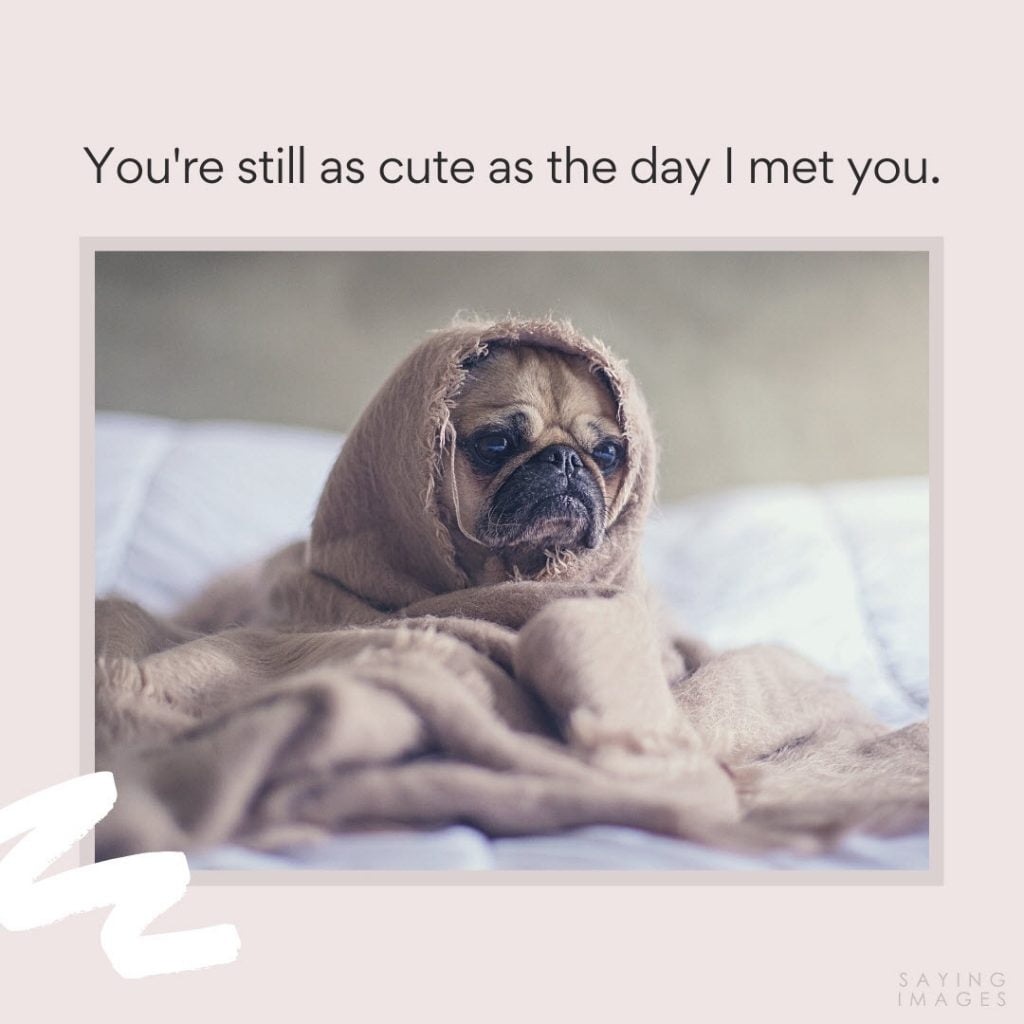 I'm yours. No refunds.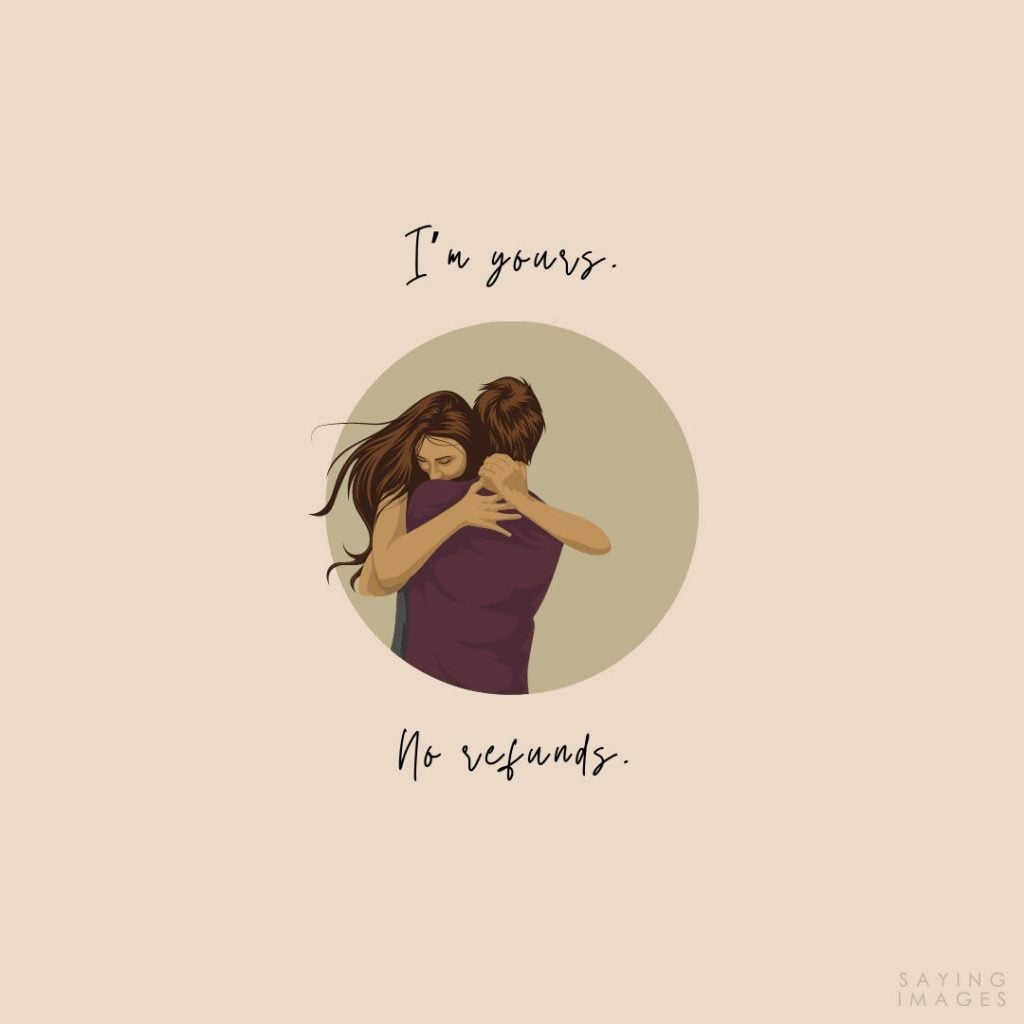 You're as beautiful today as you were on our wedding day.
Every day I'm still discovering new things about you to love.
Another year with you makes me hope we live forever.
When I proposed to you, I gave you a ring. When you said yes, you gave my life wings. Happy anniversary.
As long as I have you by my side, I know I will always have someone to fight with and make it up later. Happy anniversary!
Two souls like ours can never be apart when they are so strongly bonded by the relation of heart. Happy wedding anniversary!
Even though we have been married just for a few years, you can read my mind as if you have known me for a lifetime. Happy anniversary.
The best thing about having forever is you. We are timeless.
Our house would never have become a home without you. Our kids would never have understood the meaning of family without you. I would have never experienced love without you. Happy anniversary.
Every day when we fight and argue, I may have a thousand reasons to be angry at you, but I want you to remember that I have a million reasons to love you too. Happy anniversary.
Anniversary Wishes for Parents
I'm glad to call you both my parents and I hope to have a love like yours someday. Happy Anniversary!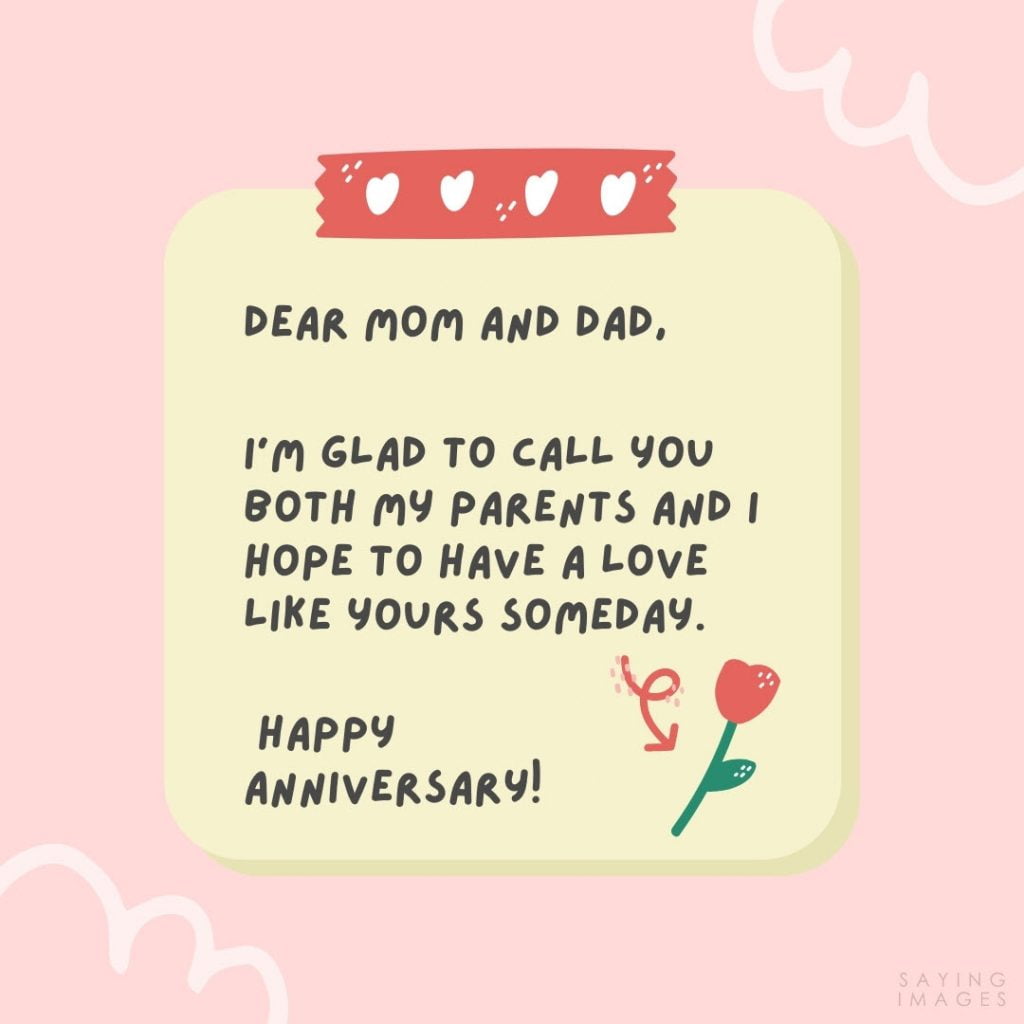 All things grow with love, and nothing is better proof of that than our family. Love you Mom and Dad.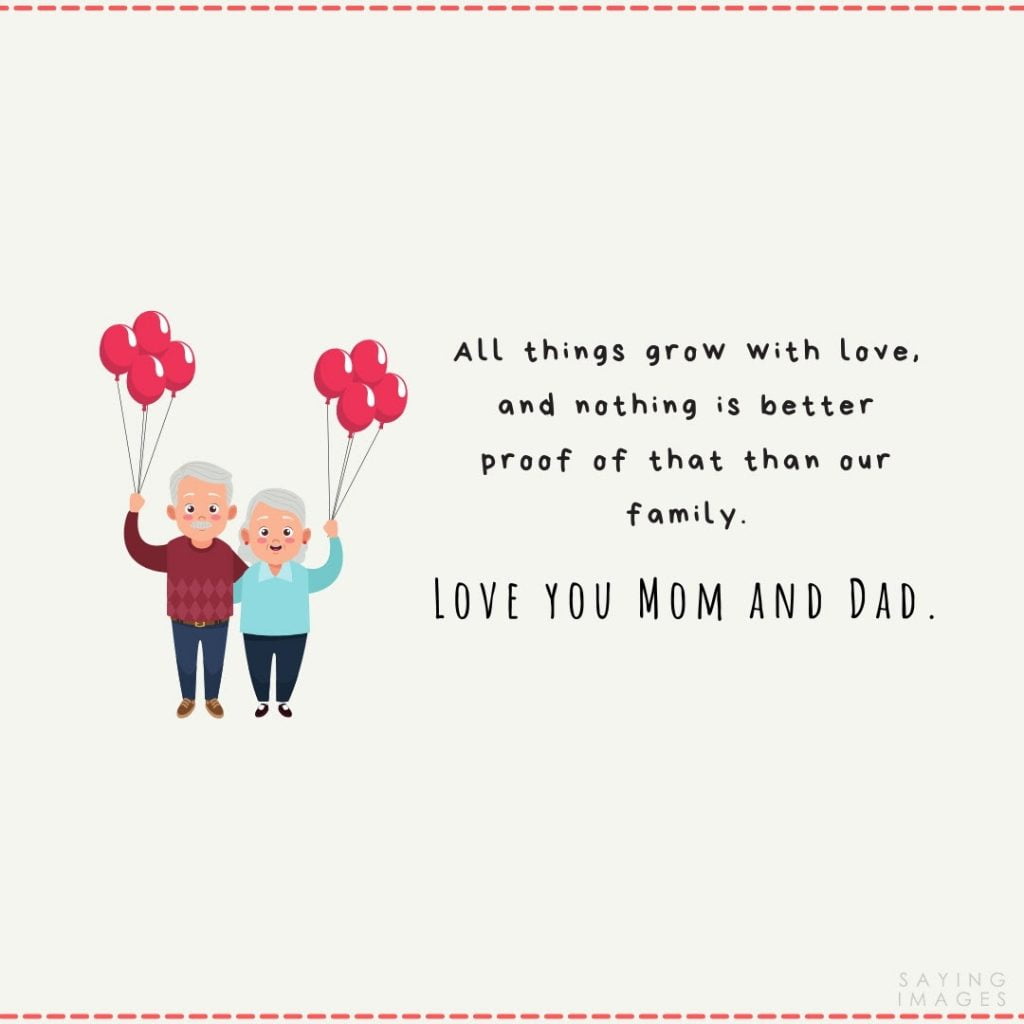 It takes two very special people to really weather the storms of life together and still be smiling years later. Happy anniversary!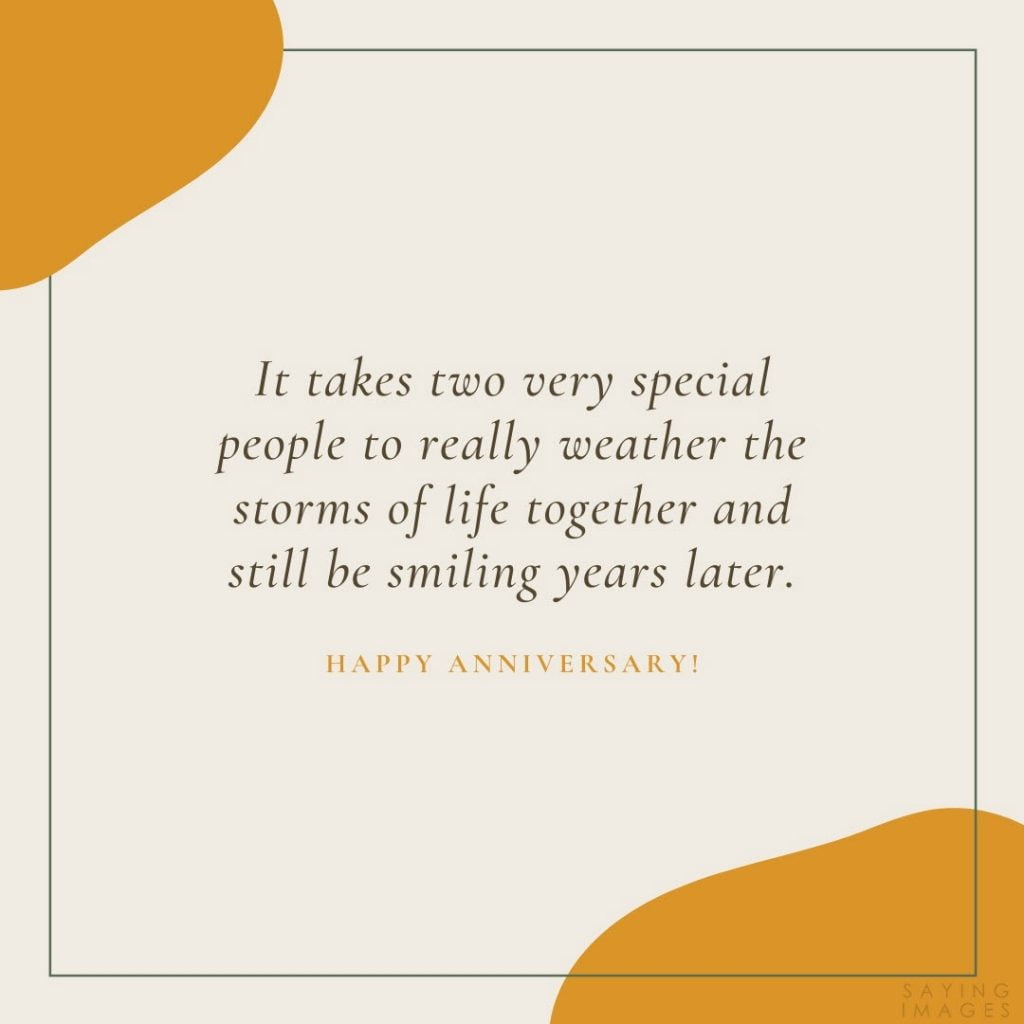 Thanks for helping me believe that soulmates do exist.
Thanks for making "love" mean more than I ever thought it could.
Thank you for making it last as long as you have—the holidays are hard enough.
You planted the seed years ago, but it's your love that keeps our family tree rooted.
Wishing a happy anniversary to the couple who taught me the meaning of true love.
With every passing year your marriage isn't becoming old—it's becoming beautifully vintage and exquisitely priceless. Happy anniversary.
I admire you both not just because you are my parents but because you both are a living example of how two people can align their life goals, be committed to their love and nurture a family's growth year after year. Happy anniversary.
You have always taught us to attain milestones in life. Congratulations on attaining one yourself. Happy anniversary to our dear parents.
Anniversary Wishes for Friends
May the magic of your love never fade, may your beautiful marriage last a lifetime. Happy wedding anniversary, dear friends!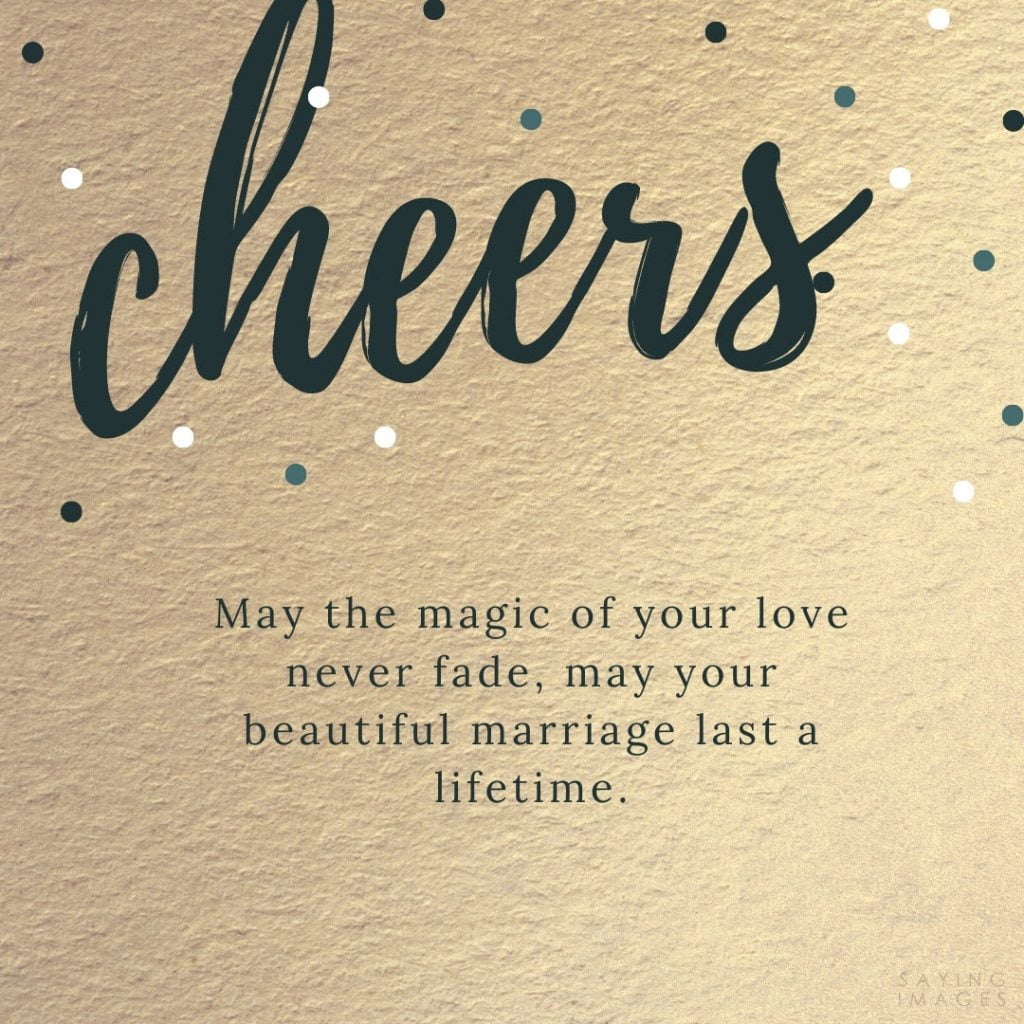 Like peanut butter and jelly, you two are better together.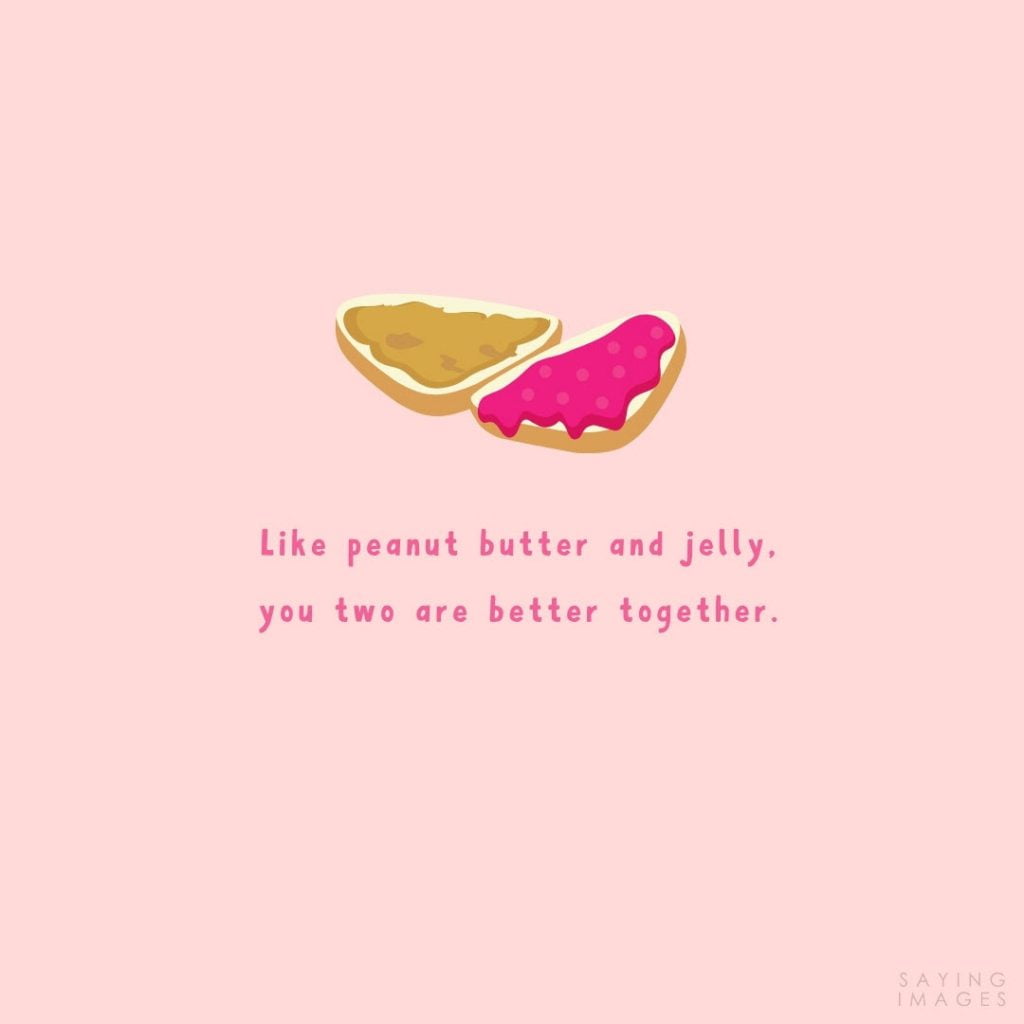 You two weirdos are perfect for each other.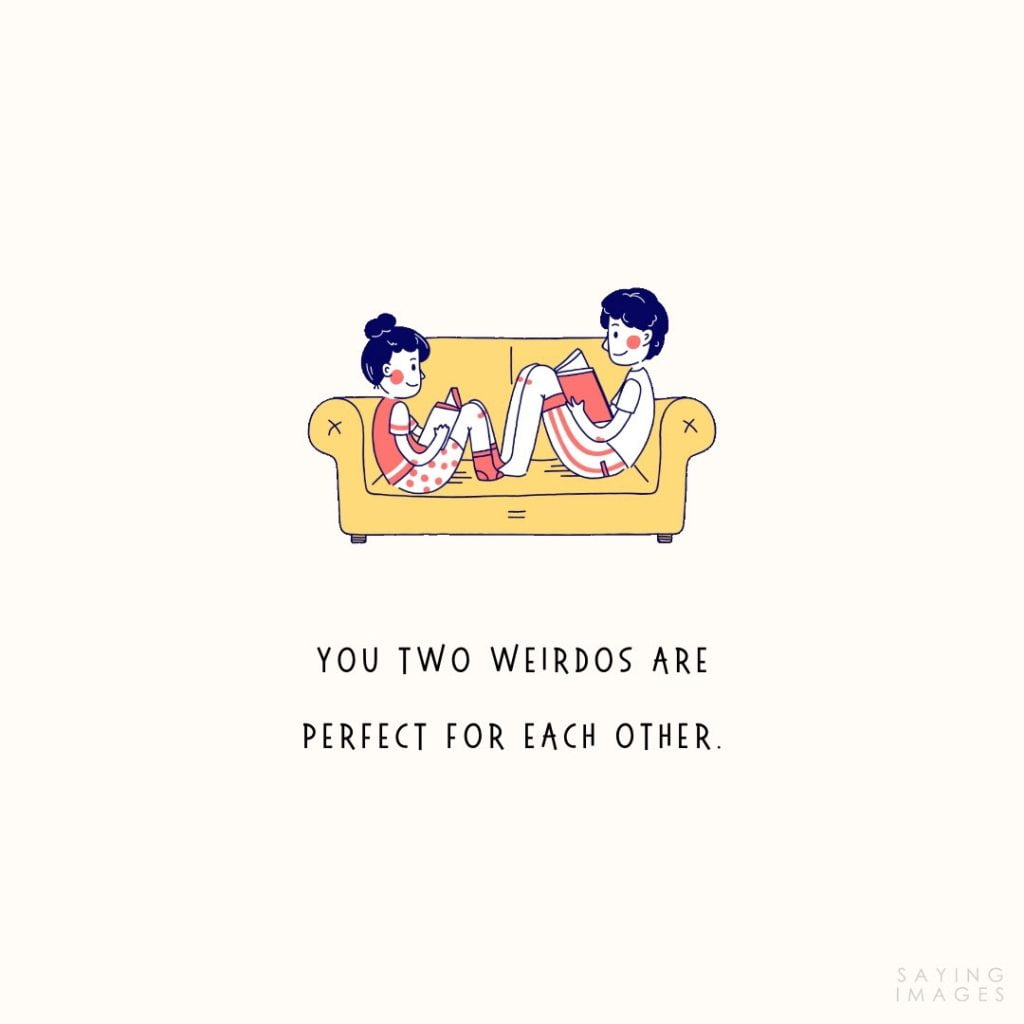 The way you laugh at each other's jokes is a reminder that love is fun.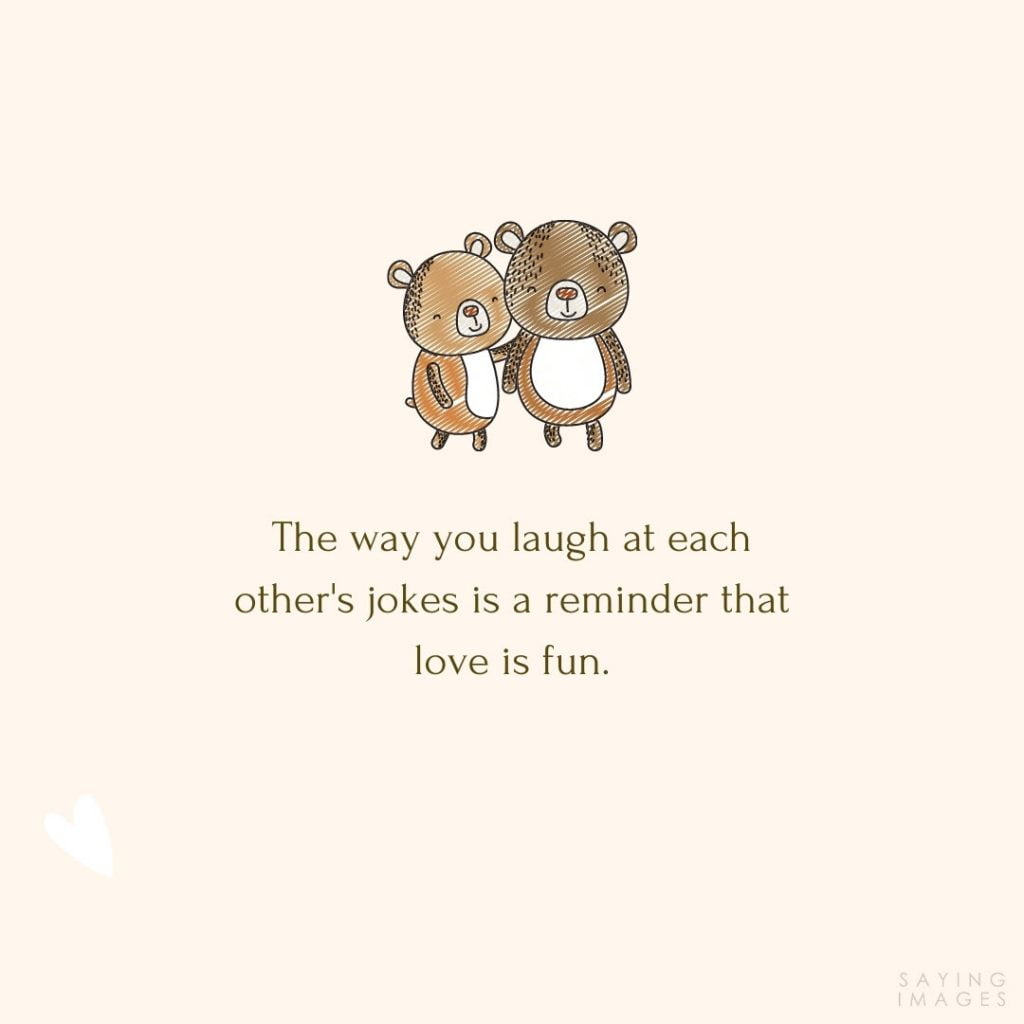 It makes me happy to know you'll always have each other…when you need a ride to the airport.
Always knew you two had something special.
Love is the base of marriage and you are showing us what true love is. Happy Anniversary!
One of the most beautiful things I have witnessed is your love for one another over the years. Happy anniversary my dearest friends!
You guys are the most beautiful couple I have known, whose love is seen and felt by everyone near you! Happy wedding anniversary!!
Anniversary Poems
Happy 1st Anniversary Poem, My Sweet Love!
By Amanda Higgins
Happy Anniversary, my sweet love!
For you, I thank the Lord above.
You've given me hope, inspiration, and truth.
Because of you, I feel never-ending youth.
When heavy storms have come our way,
Your love has always made me stay.
Each morning I wake and see your face,
I know in you I've found my place.
Our bond is extraordinary, beautiful, and real.
It's remarkable how wonderful you make me feel.
We belong together, you and I.
That, the world cannot deny.
Never in my life will I find another man
Who could ever fulfill me the way you can.
The life we've shared this past year
Has proved forever it shall persevere.
I will love you forever in every way.
That will remain constant until my dying day.
Our Love
Our love is our mystery;
It leads us to its discovery;
Let us follow it, like a good story;
Let us celebrate it, like an anniversary.
Our love is far from perfect;
It strives for what is correct;
Let us nourish it, never leave it neglected;
Let us cherish it, keep it protected.
Happy Anniversary!
After many years
Pleasure is a golden hillside,
Passionate and still.
Your bedrooms and your hands are free,
After unshed tears;
Now, much of life is tucked away,
No longer touched by will.
In your hearts a wilderness,
Vast and undisturbed,
Empty of all sentiments
Renews the moment's glory.
So may years of tenderness,
Also sung unheard,
Radiant beyond all sense
Yet tell love's ancient story.
Love's Commitment
I can say I love you in so many ways
But none is clearer than committing my days
To the one who is dearest and closest to my heart
On this day I promise you that we will never part
Share these Happy Anniversary quotes to spread the beauty of love and its milestones.