Problems and challenges are normal in life. And when things go wrong and you feel like you really can't do anything about your situation anymore, you may find yourself saying "Jesus, take the wheel". The internet, however, has a different view of that phrase. Taking it literally, you'll find hundreds of memes showing Jesus taking the wheel by doing a quick search.
For this particular Jesus take the wheel meme collection, we made sure to pick the funniest ones. Each meme has a hilarious take on that famous phrase that you're guaranteed to find yourself smiling after. So, scroll down and see what we're talking about!
When your driving but Pokemon Go is life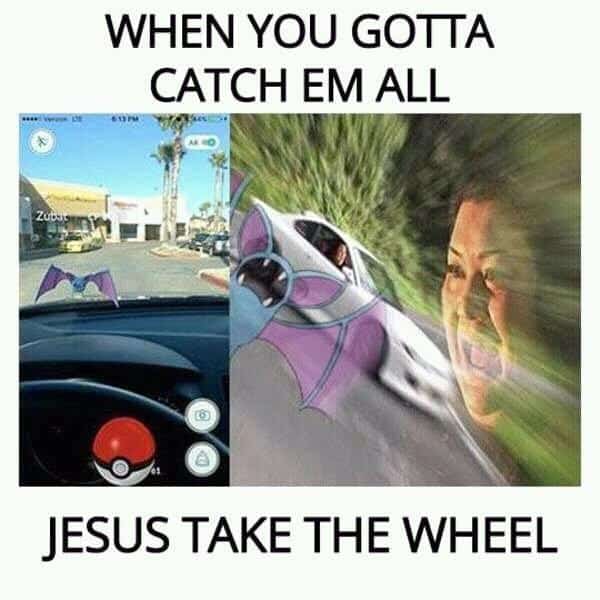 "Lol you asked for it"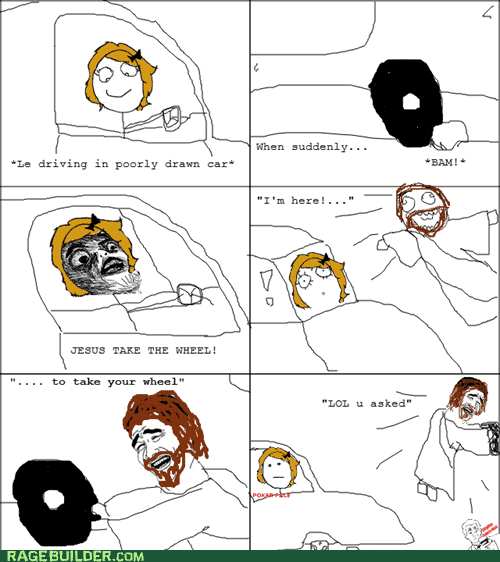 Wrong wheel jesus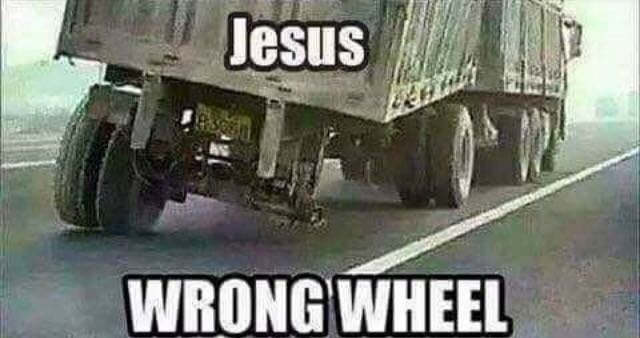 When you sell dope but you let jesus take the wheel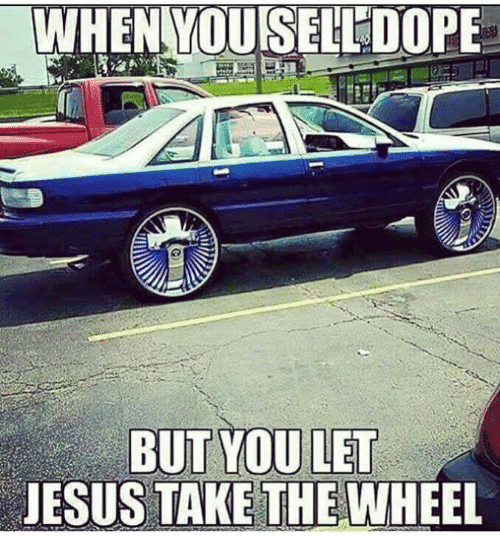 When jesus took the wheel but you gotta go to work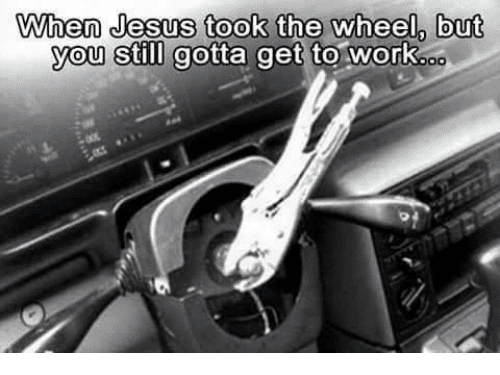 Jesus take the wheel…of fortune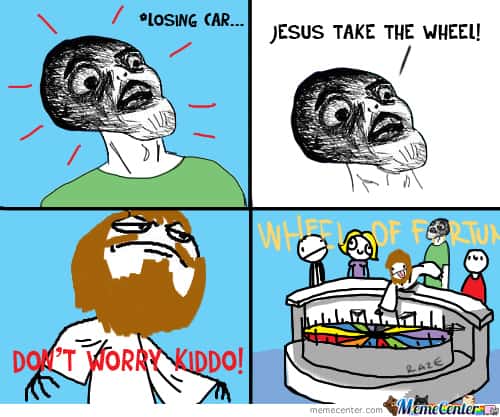 When you let jesus take the wheel but choose which way to go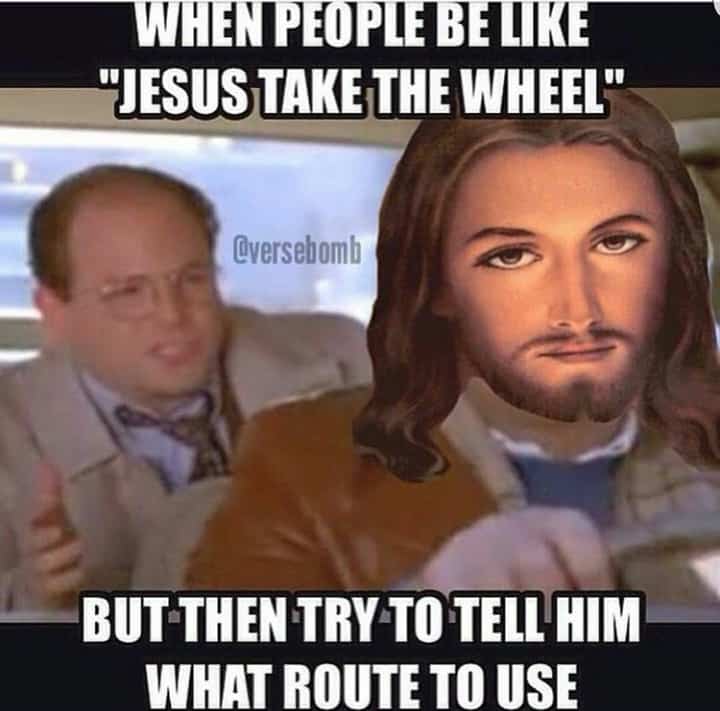 Okay what do we do next?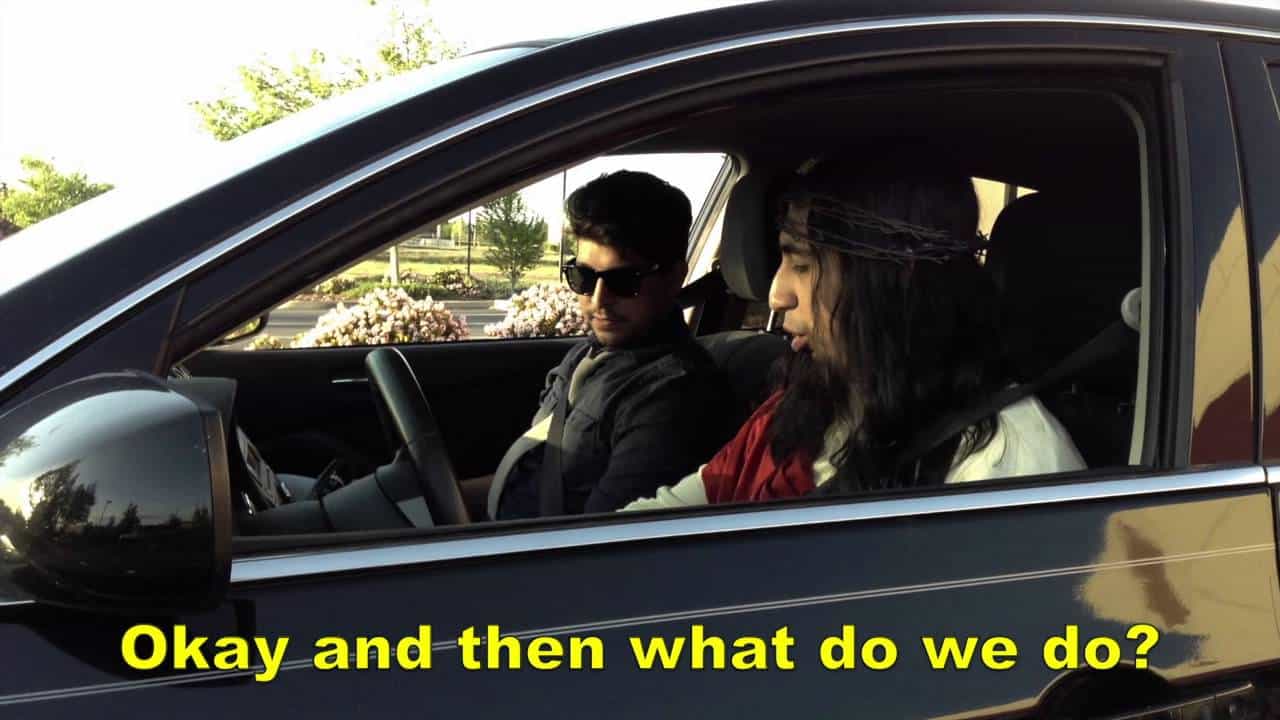 Hedwig submitts herself to the lord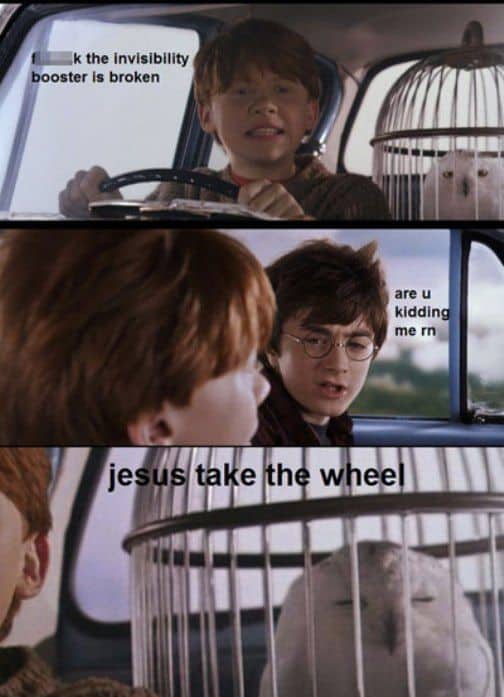 When you got stuck in a "potty" situation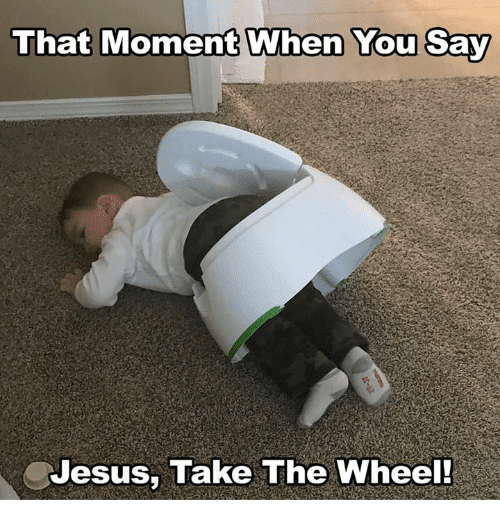 Jesus take the wheel please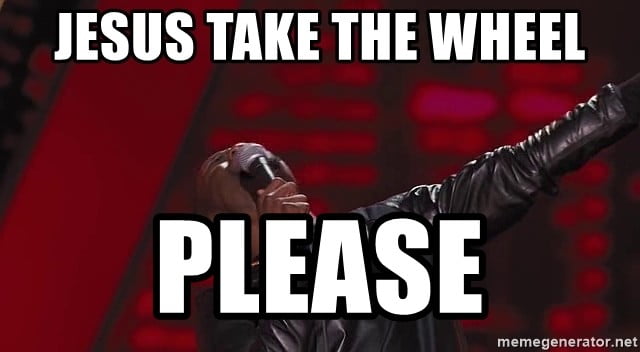 Don't worry kid you are in good hands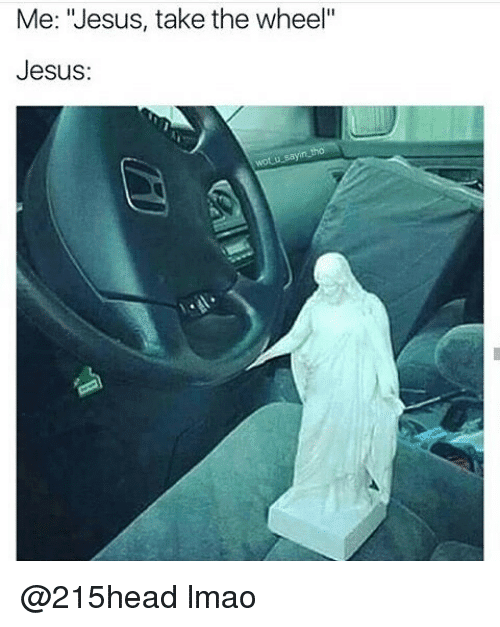 "so i took the wheel bro"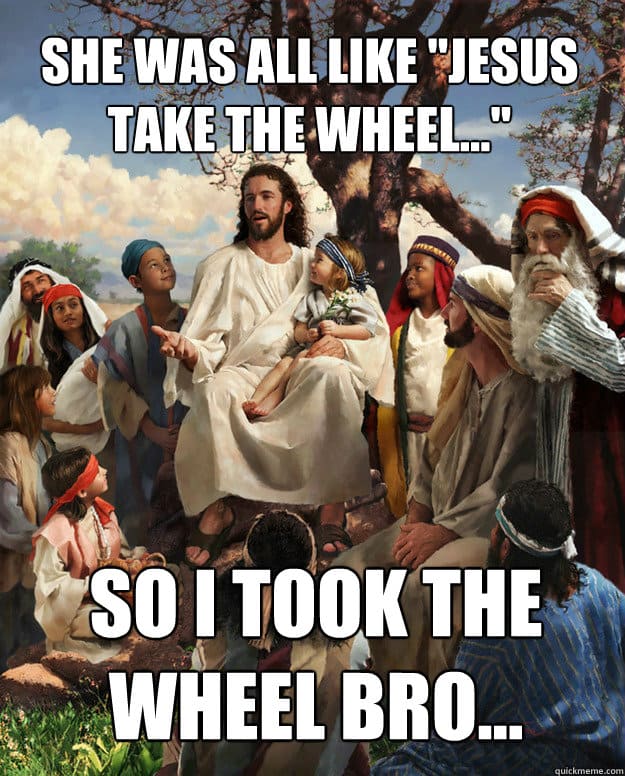 Must be hard taking care of 6 boys everyday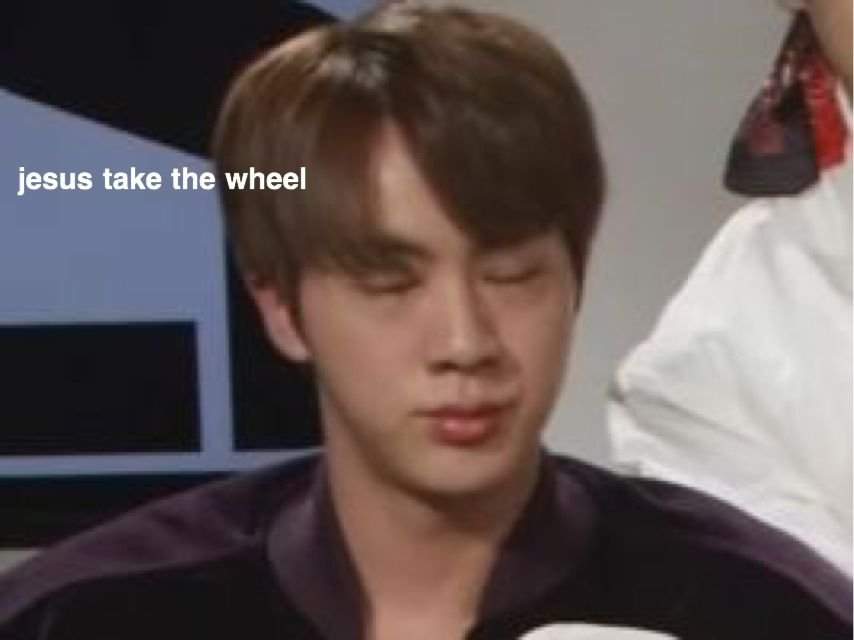 Underage driving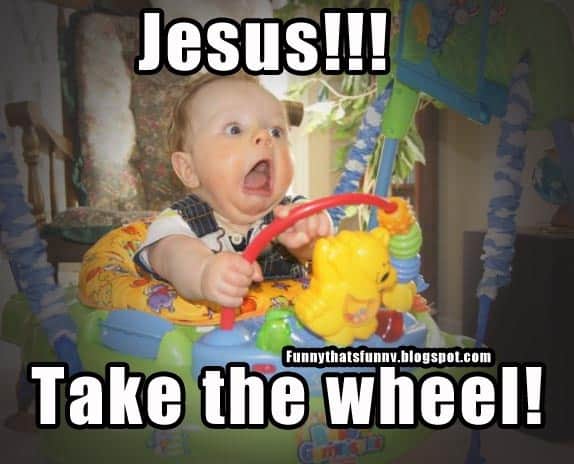 I don't know how to drive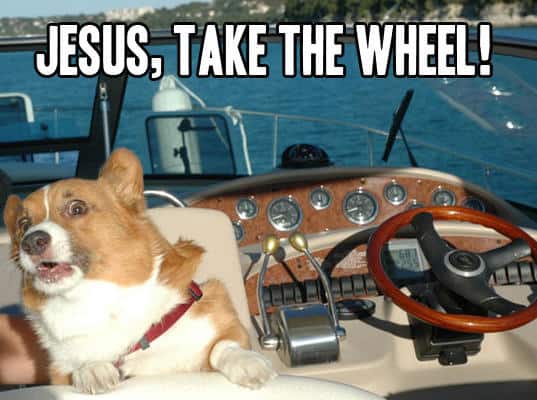 The steering wheel jesus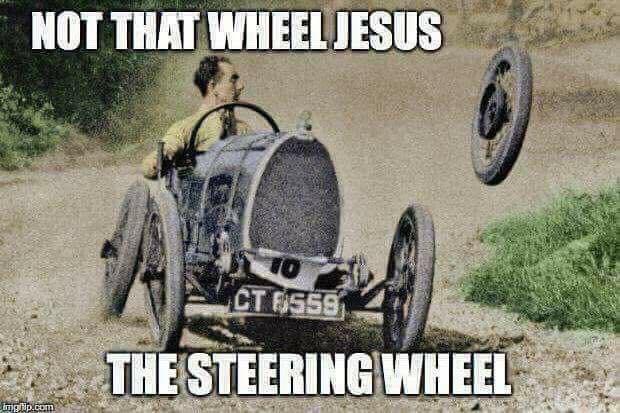 When LSD hasn't worn off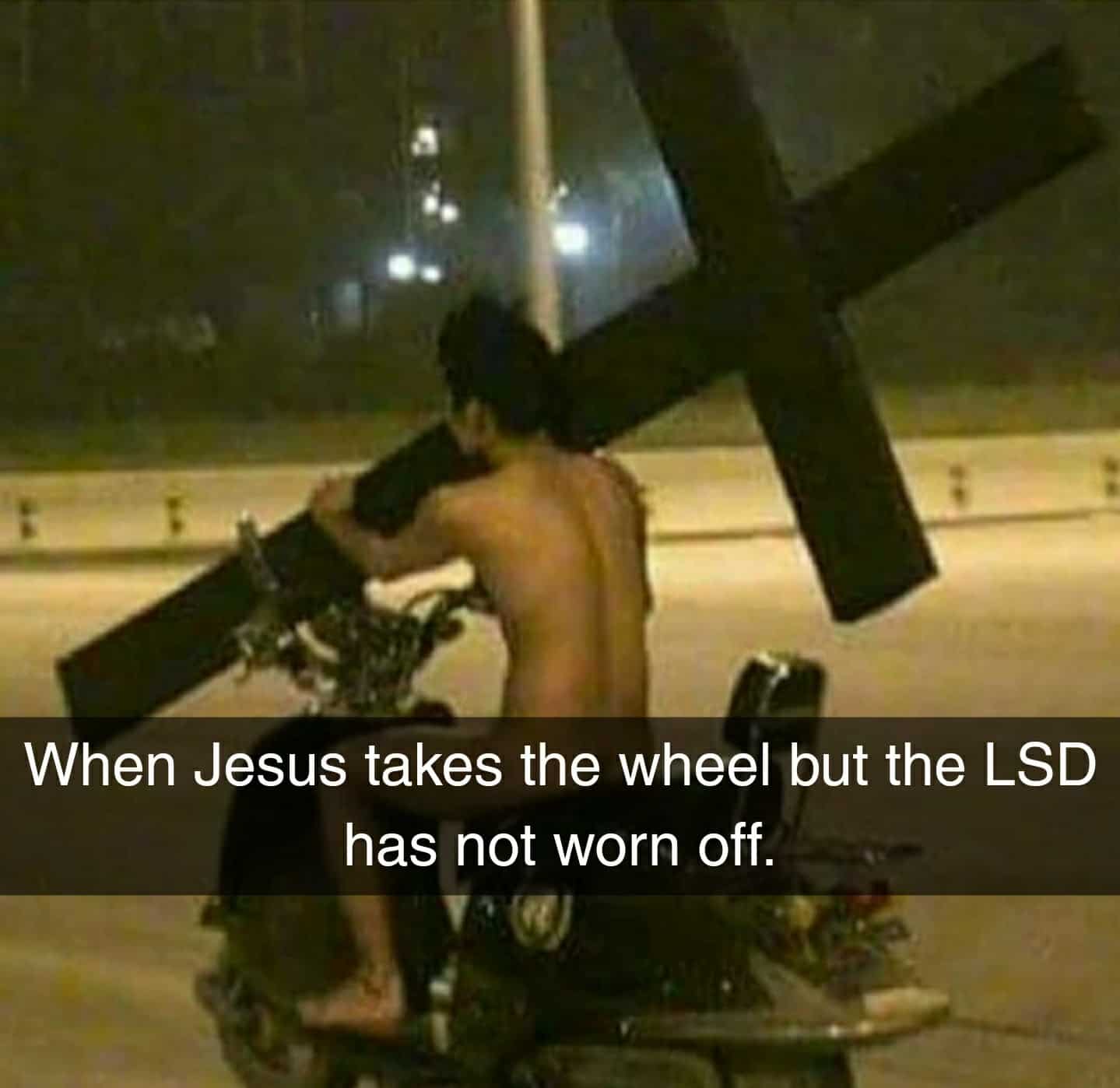 Losing control of the car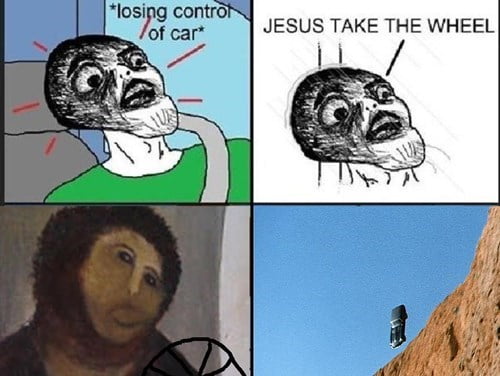 Kermit has reached its limits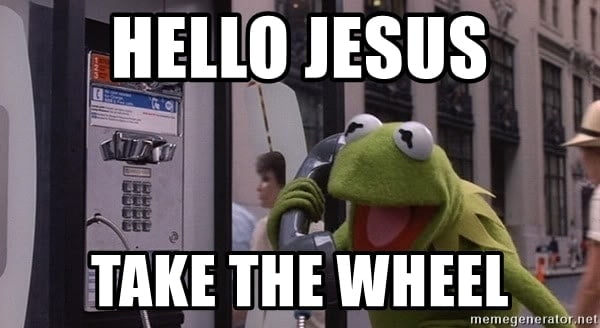 You did not specified what wheel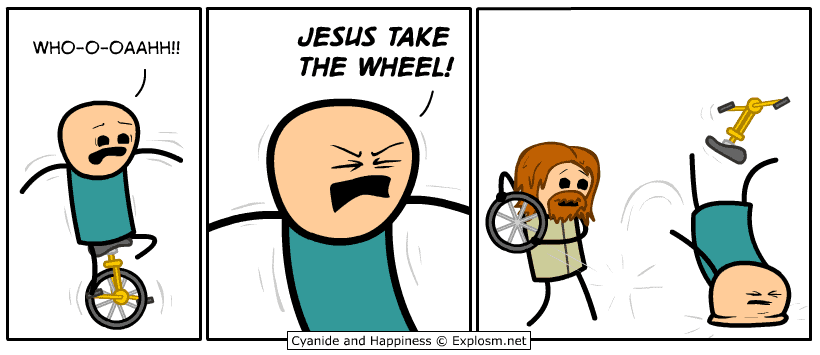 Nothing is impossible with jesus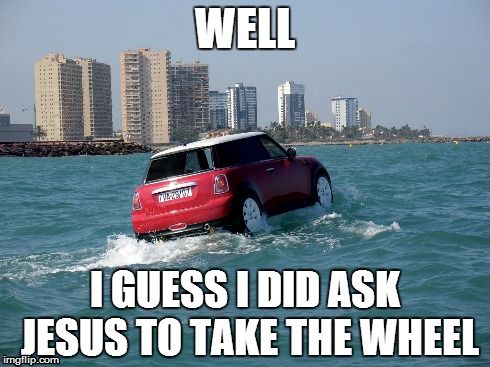 Literally "take the wheel"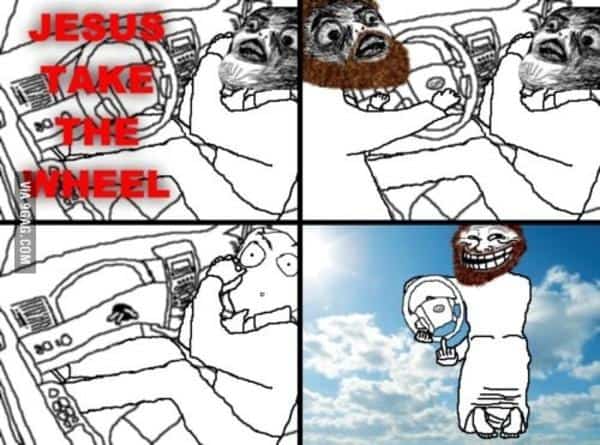 Spin that wheel jesus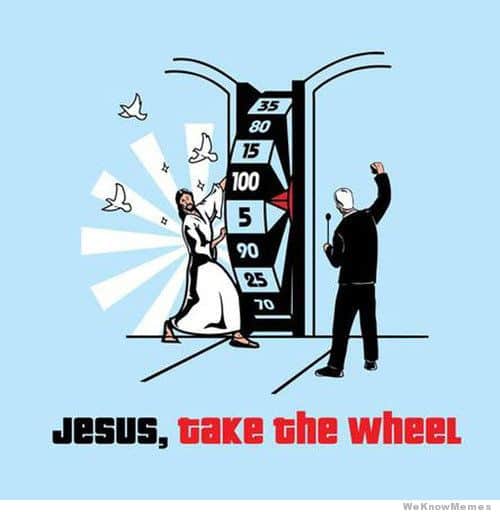 Driving on a snowy road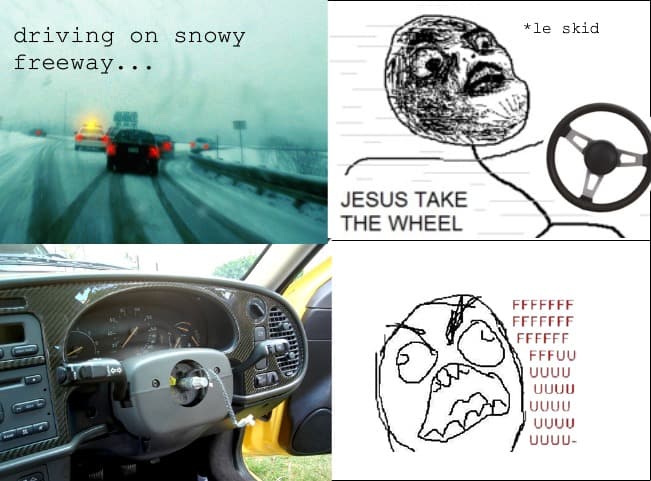 Jesus doesn't know how to drive and you don't know how to be crucified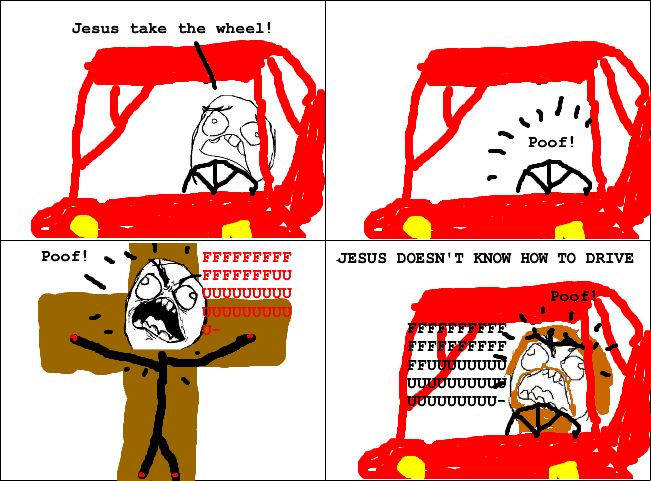 Trust in the lord with all your heart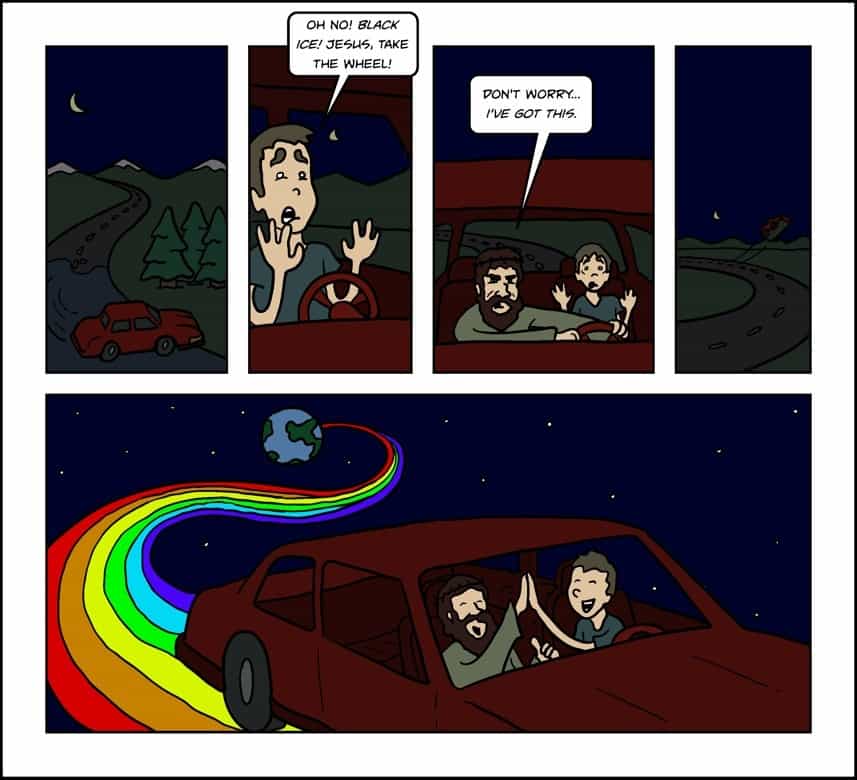 Did you enjoy this collection? Be sure to share your favorite Jesus take the wheel meme and share it with everyone you know on social media.