Every woman is a queen. Her wisdom, her strength, her resilience, her compassion – everything that she is can work wonders. Queens pursue their passion, travel the world, nurture a child, drive motorcycles, fall in love, and take up any role they want to.
They don't need a crown to be a queen. Their courage to fight for their beliefs and willingness to make sacrifices are what makes them royalty. She may cry at times but she keeps on with her head up high. Because there's nothing that can take her smile away.
No matter the hurdles and even your own self-doubts, know that you're strong and capable. Here are 30 queen quotes to unleash and embrace your inner queen.
Queen Quotes
I was a queen, and you took away my crown; a wife, and you killed my husband; a mother, and you deprived me of my children. My blood alone remains: take it, but do not make me suffer long. – Marie Antoinette
Being the Queen is not all about singing, and being a diva is not all about singing. It has much to do with your service to people. And your social contributions to your community and your civic contributions as well. – Aretha Franklin
Her hair is full of icy wind and daylight. She is every princess, every queen, in the history book. – Lauren DeStefano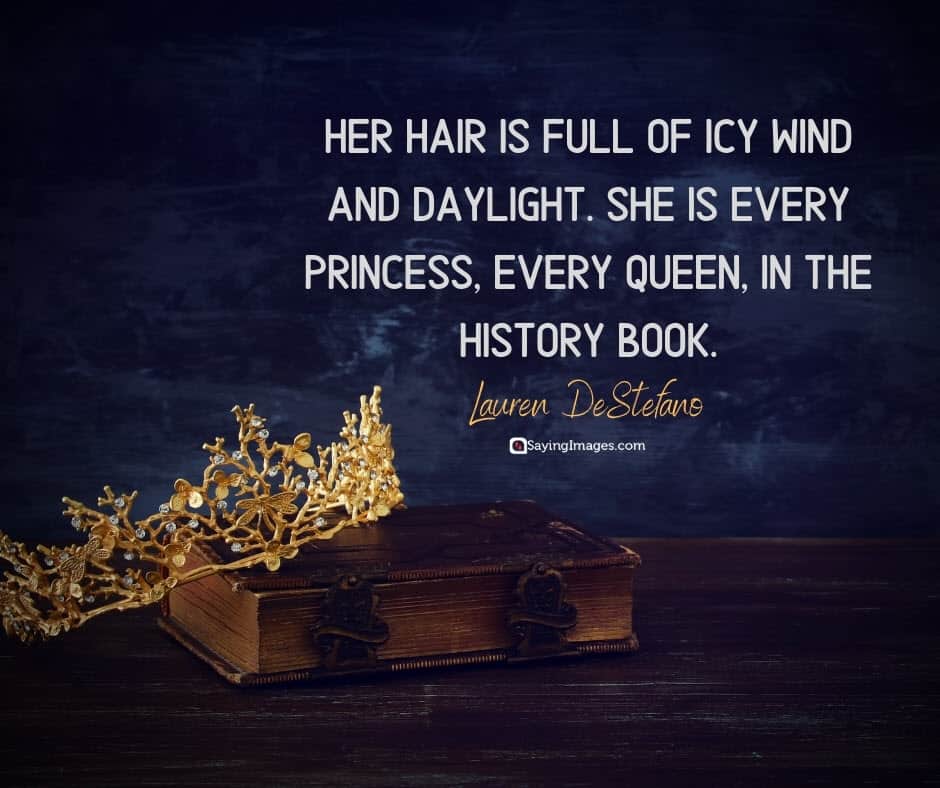 Strong women wear their pain like stilettos. No matter how much it hurts, all you see is the beauty of it. – Harriet Morgan
In every woman there is a Queen. Speak to the Queen and the Queen will answer. – Norwegian Proverb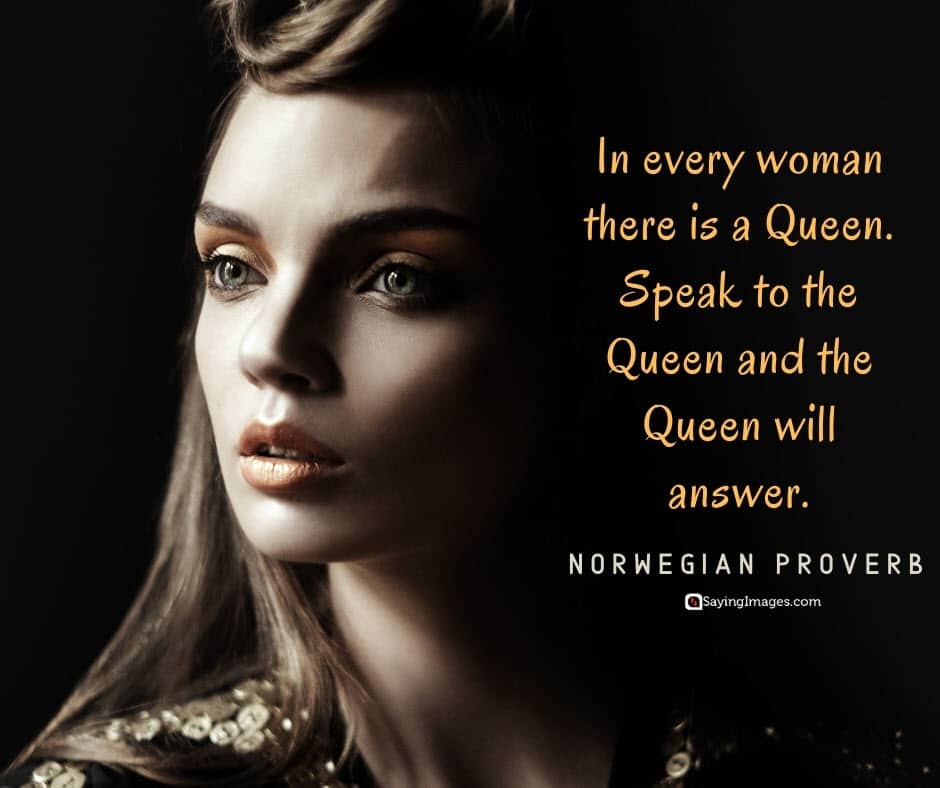 A man who treats his women like a princess is proof that he was raised by a queen. – Wiz Khalifa
Always wear an internal crown and have a queendom mindset. A queen is a leader and role model. – Janna Cachola
I do not want a husband who honors me as a queen, if he does not love me as a woman. – Elizabeth I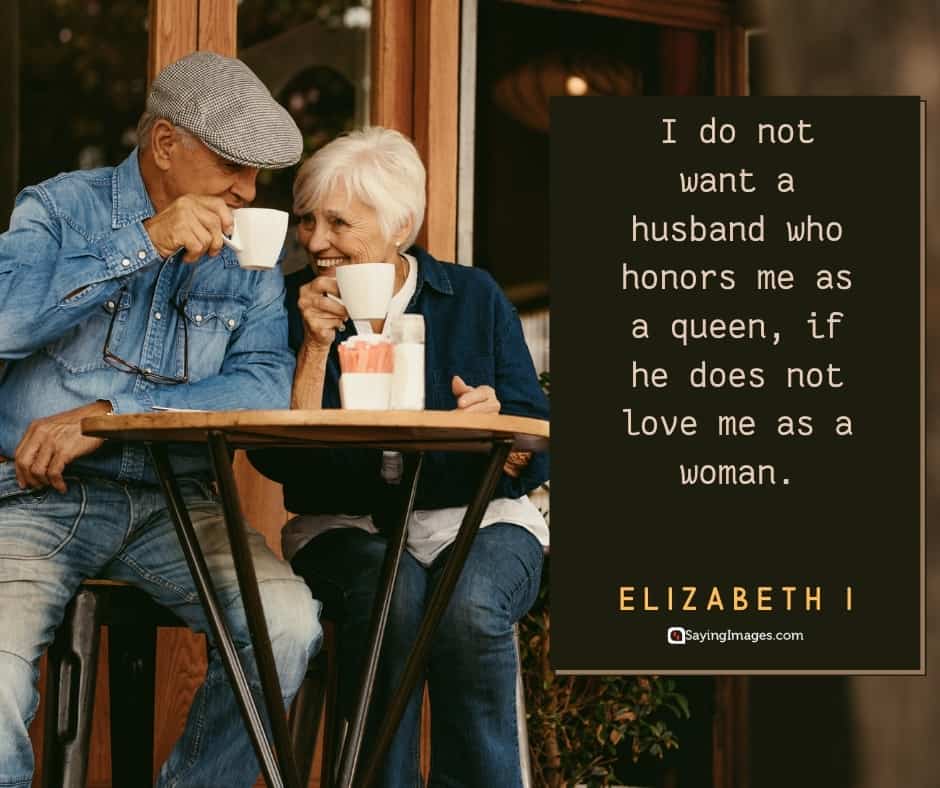 I look those haters straight in the eye, keep my chin up and shoulders back. Because I know I'm a fierce queen – and they know it, too. – Alyssa Edwards
A queen could leave her throne. But a mother never leaves her son. – V.E. Schwab
The strength of a kingdom comes from its King, The strength of a King comes from his Queen. – Cody Edward Lee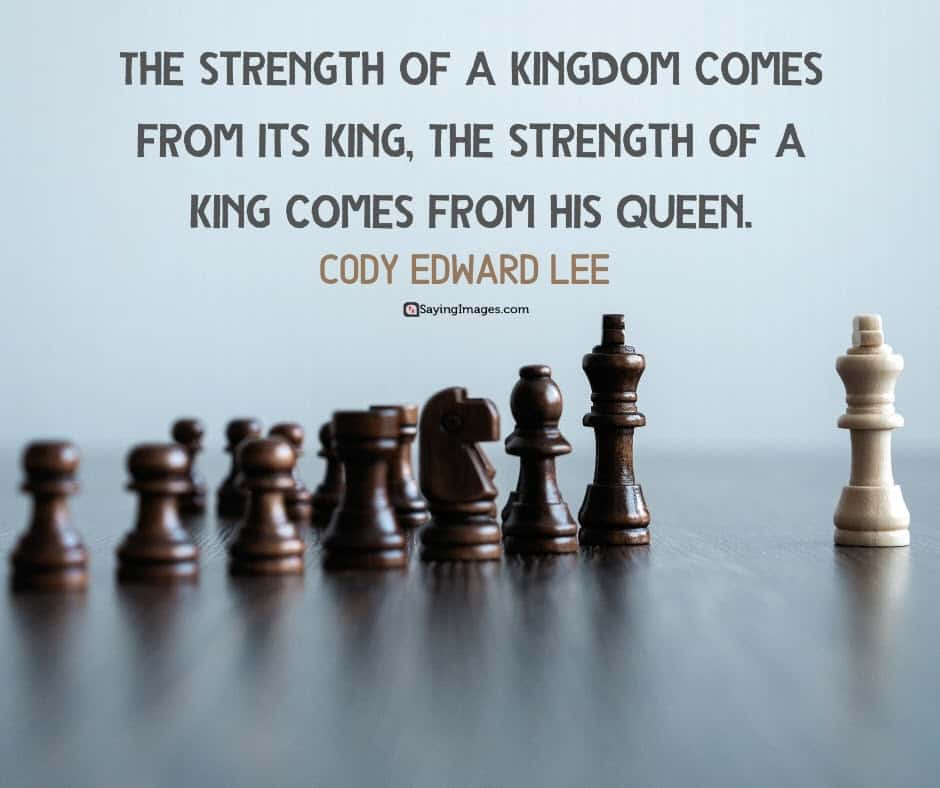 Think like a queen. A queen is not afraid to fail. Failure is another steppingstone to greatness. – Oprah Winfrey
Women are the largest untapped reservoir of talent in the world. – Hillary Clinton
It's like chess, you know. The Queen saves the King. – Terry Pratchett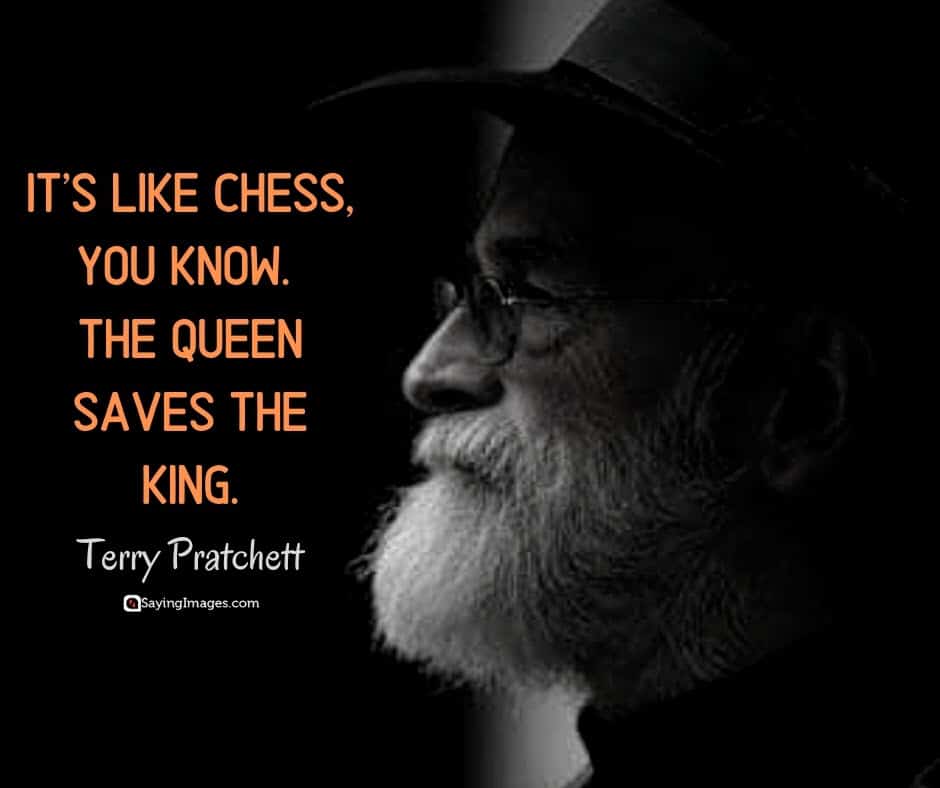 I cannot lead you into battle. I do not give you laws or administer justice but I can do something else – I can give my heart and my devotion to these old islands and to all the peoples of our brotherhood of nations. – Queen Elizabeth II
I am a queen, and I demand to be treated like a queen. – Sheila Jackson Lee
Never did the world make a queen of a girl who hides in houses and dreams without traveling. – Roman Payne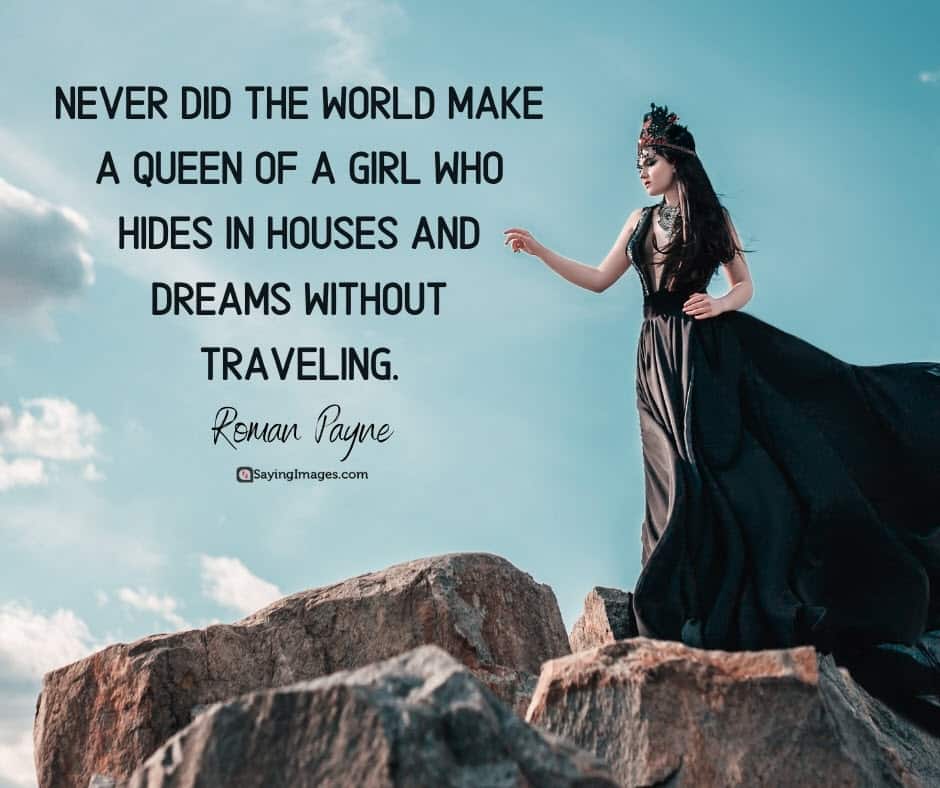 The Queen is by much the most powerful of the forces. – Howard Staunton
Every woman is a queen, and we all have different things to offer. – Queen Latifah
To be a queen of a household is a powerful thing. – Jill Scott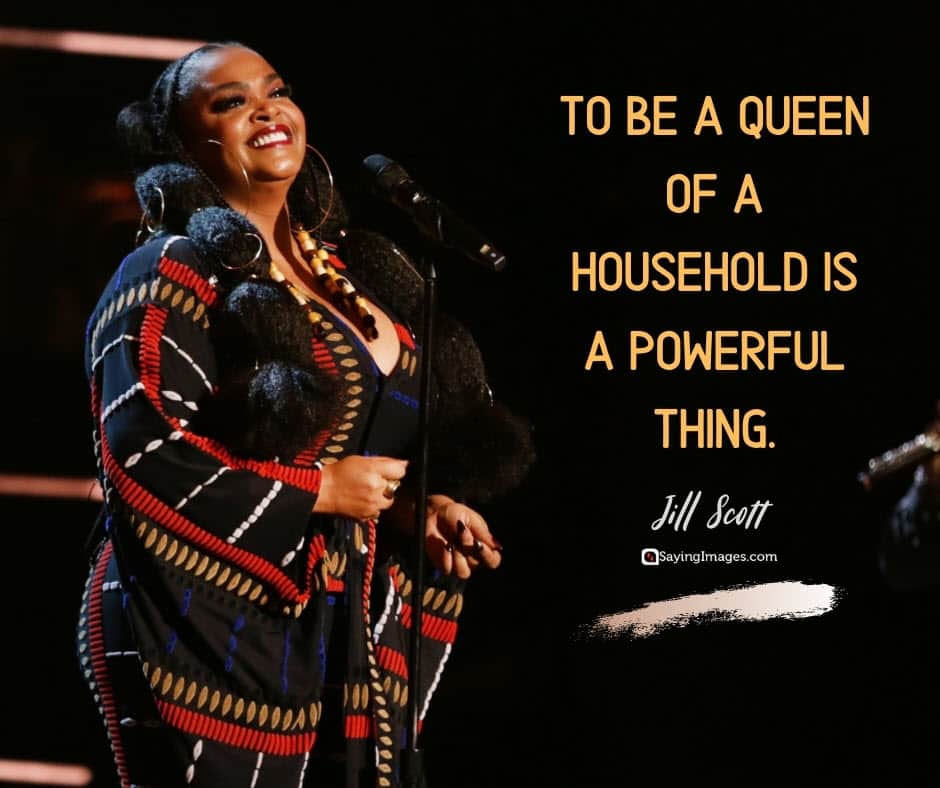 I have to be seen to be believed. – Queen Elizabeth II
Women are the nourishing power of the Universe. Whoever has deep respect for women of the world, will remain free from diseases. – Amit Ray
As women, we have superpowers. We are sisters. We are healers. We are mothers. We are goddess warriors. – Merle Dandridge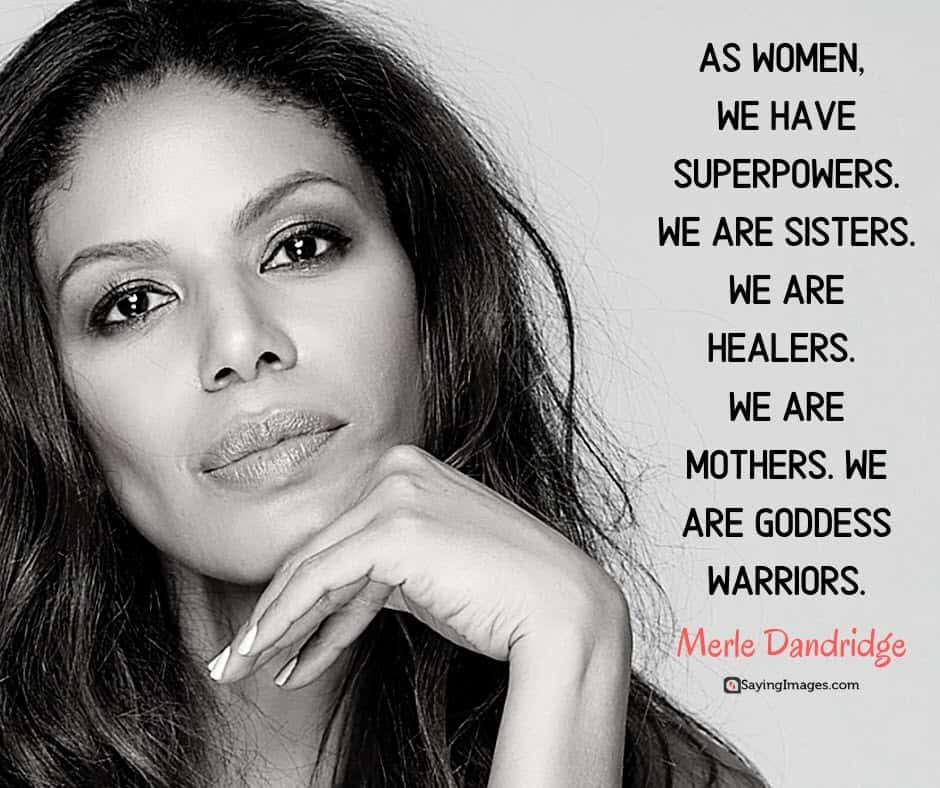 When the Queen says 'well done,' it means so much. – Prince William
I'd like to be a queen in people's hearts but I don't see myself being queen of this country. – Princess Diana
It's always wonderful to get to know women, with the mystery and the joy and the depth. If you can make a woman laugh, you're seeing the most beautiful thing on God's Earth. – Keanu Reeves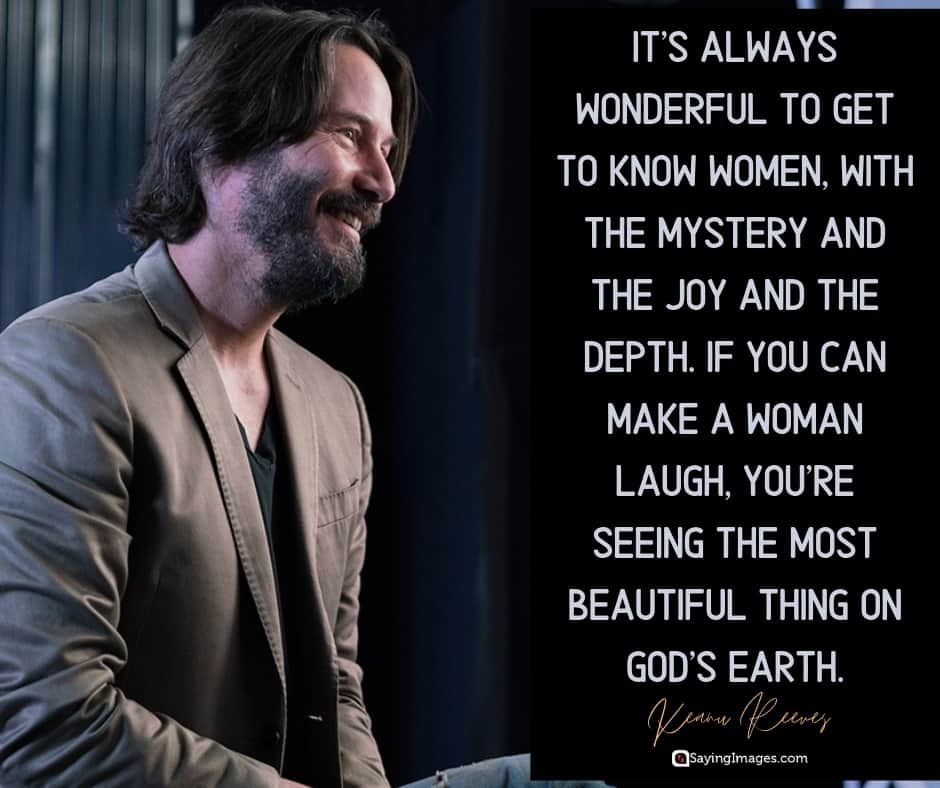 Like all best families, we have our share of eccentricities, of impetuous and wayward youngsters and of family disagreements. – Queen Elizabeth II
A Queen knows how to build her empire with the same stones that were thrown at her.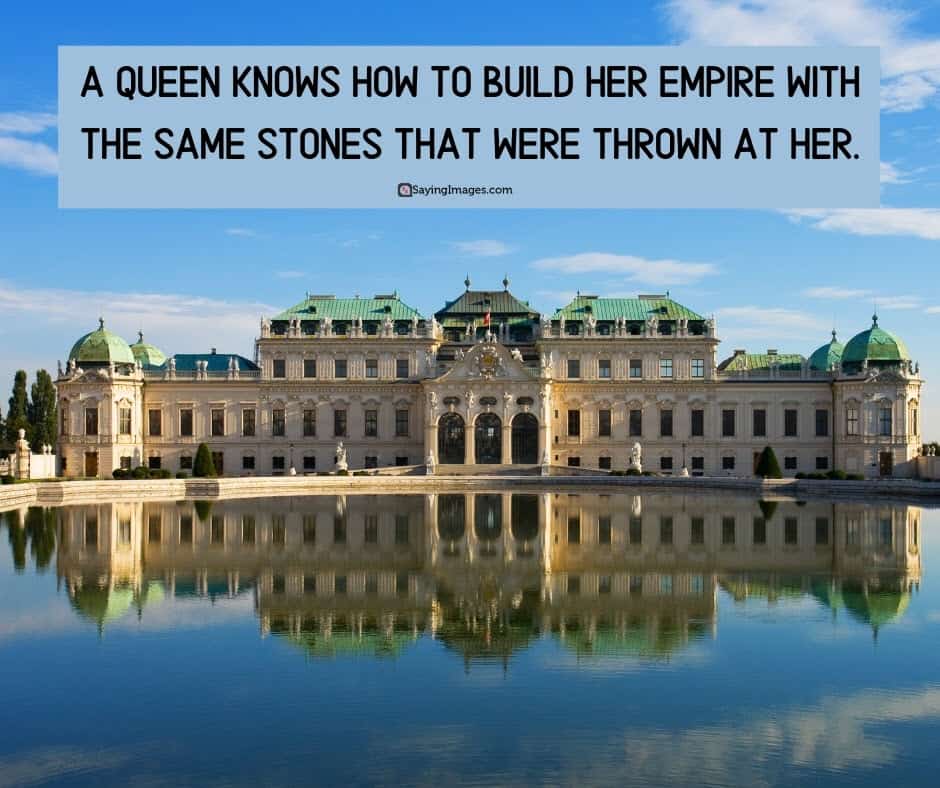 The Queen is the only person who can put on a tiara with one hand, while walking downstairs. – Princess Margaret
You are a queen that demands respect and God will bring the right person into your life to make you forget why you ever wasted your time on nothing important. – Shannon L. Alder
Remind the women in your life just how strong and inspiring they are with these 30 queen quotes.