When you have something to say to all of your friends, texting and sending them messages one by one can take a lot of your time. This is when starting a group chat becomes handy. It keeps the entire group updated in real time.
Such convenience, however, doesn't come without any drawback. If you've accidentally sent a message to the group or you said something that someone shouldn't know, you'd have a good idea what our memes today are all about.
So, without further ado, check out our really cool group chat meme collection you won't have a hard time relating to.
When The Group Chat 
Hang On
If People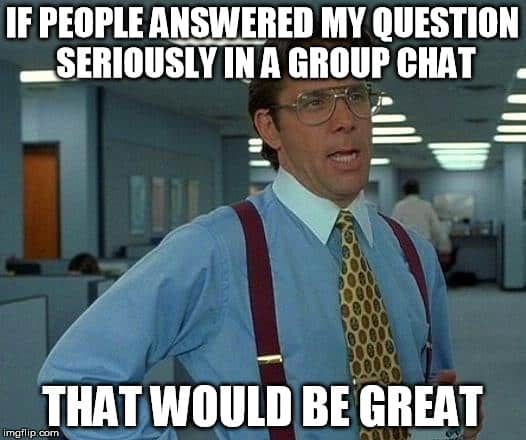 Me Talking To The Group Chat
When No One Replies
When Someone
Are you open minded for business?
How It Feels
That One Person In The Group Chat
That One Person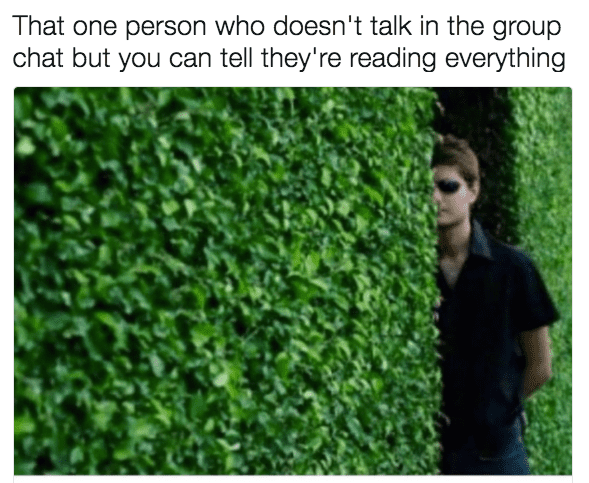 When Someone
When The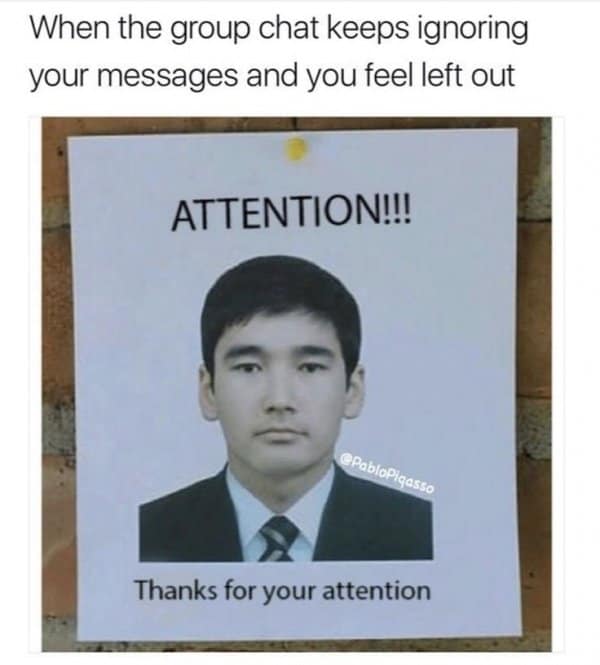 Typing Skills
When There's Juicy Gossip
When you become a living meme
When U And Your Friend
When You're In A
When You're Trying
When you are trying to sleep but the group chat is awake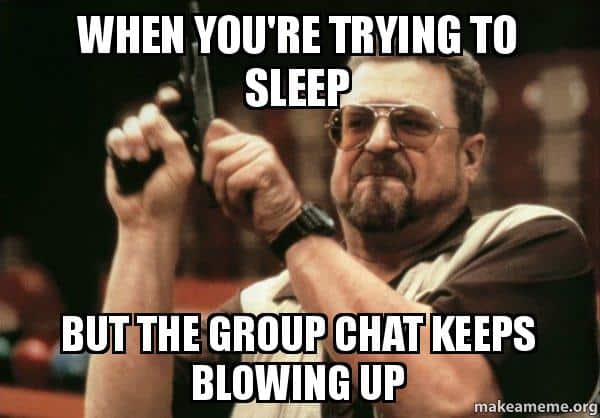 When You Drop
When You Get Ignored
When You Just Woke Up
When Your Friend
Why You Ask 
You've Been Added
Had a great time? Don't forget to share your favorite group chat meme collection with everyone you know on social media.