Believe it or not, Thursday can be considered as the best day of the week. It's one day closer to Friday which means that it's a day you can spend planning your week or doing that small talk with others about their plan. It's a day full of anticipation, particularly about what your weekend will be like.
Here are some of the best Thursday quotes to keep you going through the rest of your workday.
Happy Thursday! Greet your problems and decisions with peace and calm. Use your inner wisdom to evaluate and make smart decisions for yourself! You got this! – Tracey Edmonds
If 40 is the new 30 and 50 is the new 40, why can't Thursday be the new Friday?
Thursday comes and the week's gone. – George Herbert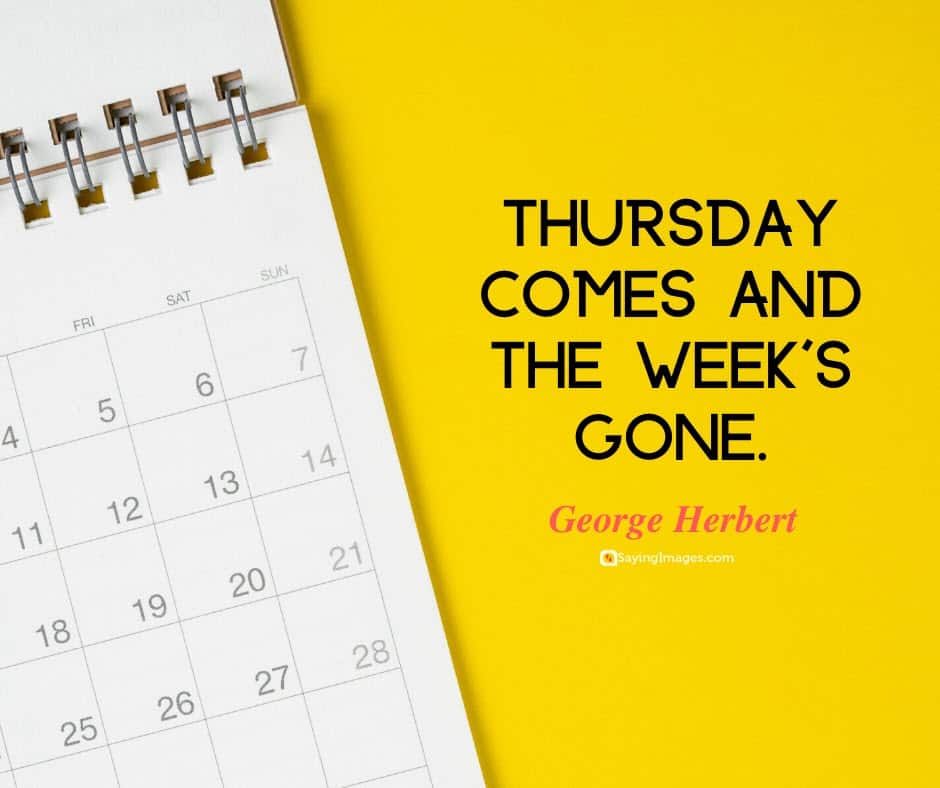 Happy Thursday! Change your life today; don't gamble on the future, act now without delay.
Happy Thursday! Life at work and at home is so much HAPPIER when you speak and act with kindness. Share a smile and make it a great day! – Tracey Edmonds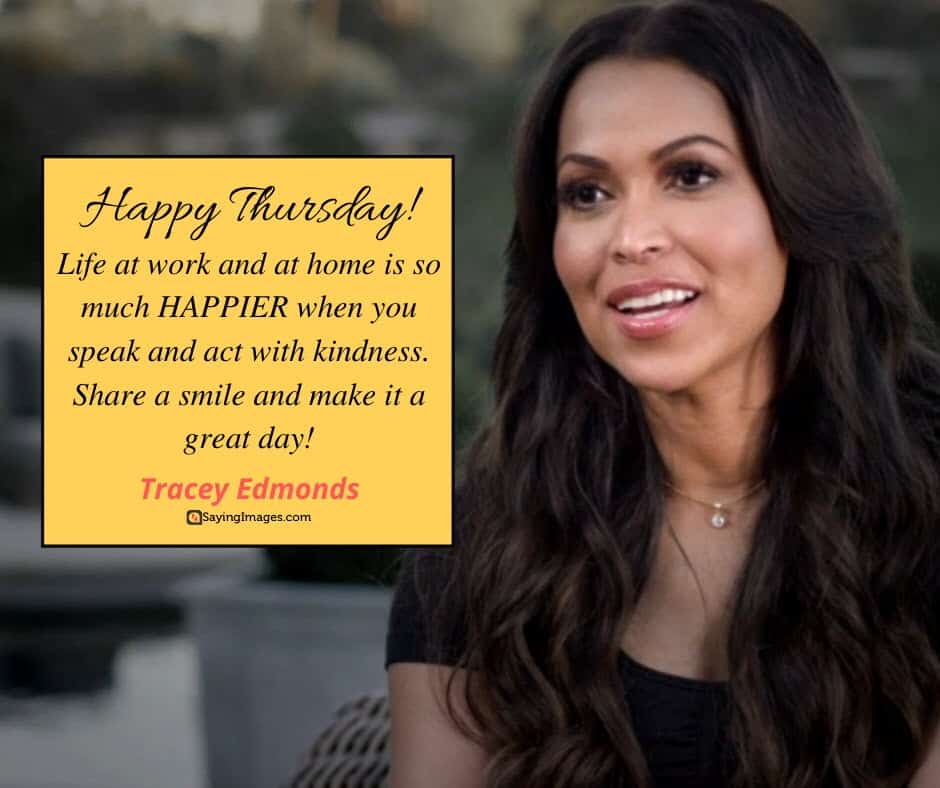 Good morning! I hope your day is as amazing as you are! Have a good Thursday- you deserve it!
See Also:  25 Sunday Quotes To Fill Your Week With Inspiration
May joy and happiness accompany you throughout day and night! Wishing you a very nice Thursday!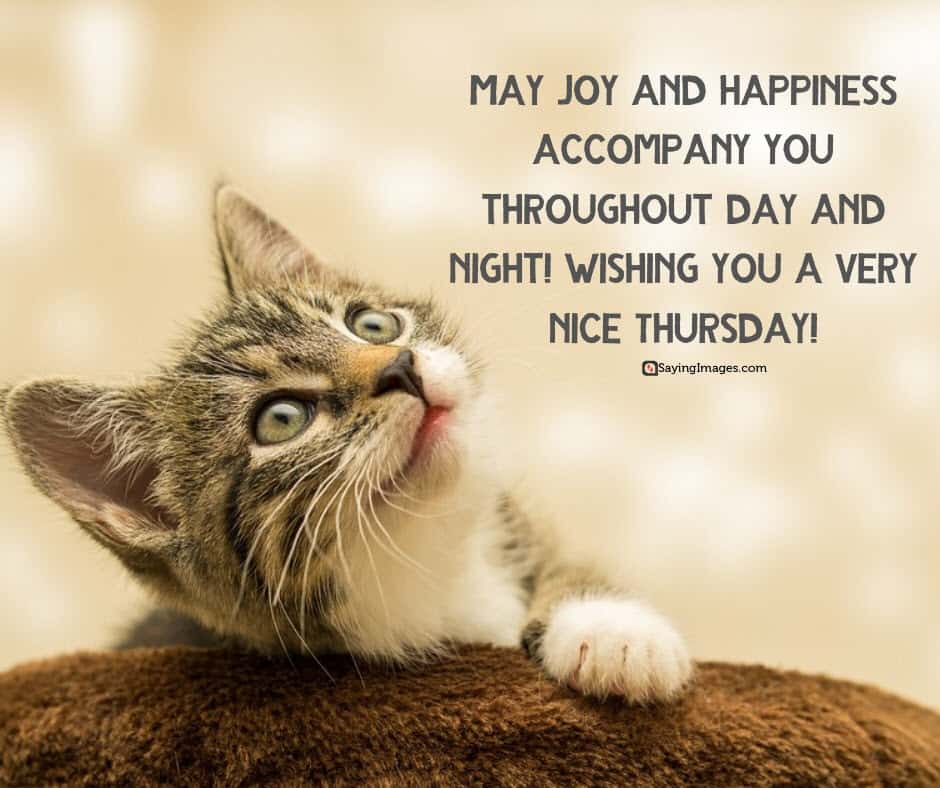 Happy Thursday! Do the happy dance because tomorrow is Friday!
Make the most of this day! Laugh, love, read, live, learn, play, dream and just be happy! Live every moment! Happy Thursday!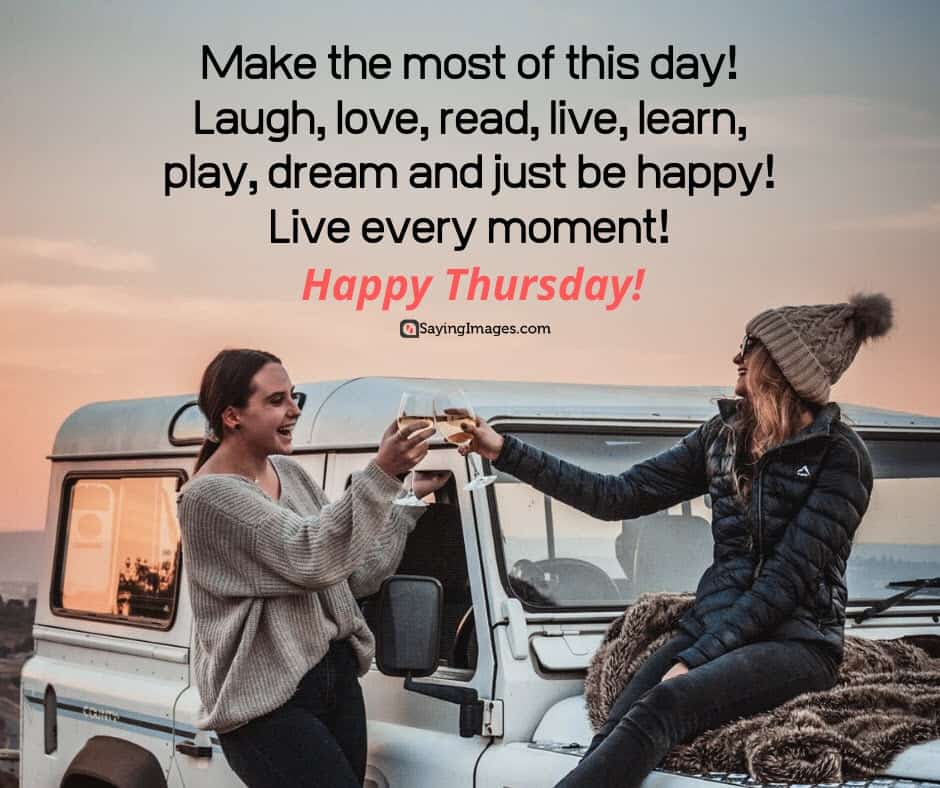 To find happiness, focus not on what we want, rather on what we have. Happy Thursday!
Thursday. The most useless day. it only exists as a reminder that it's been a really long week…and it's still not over.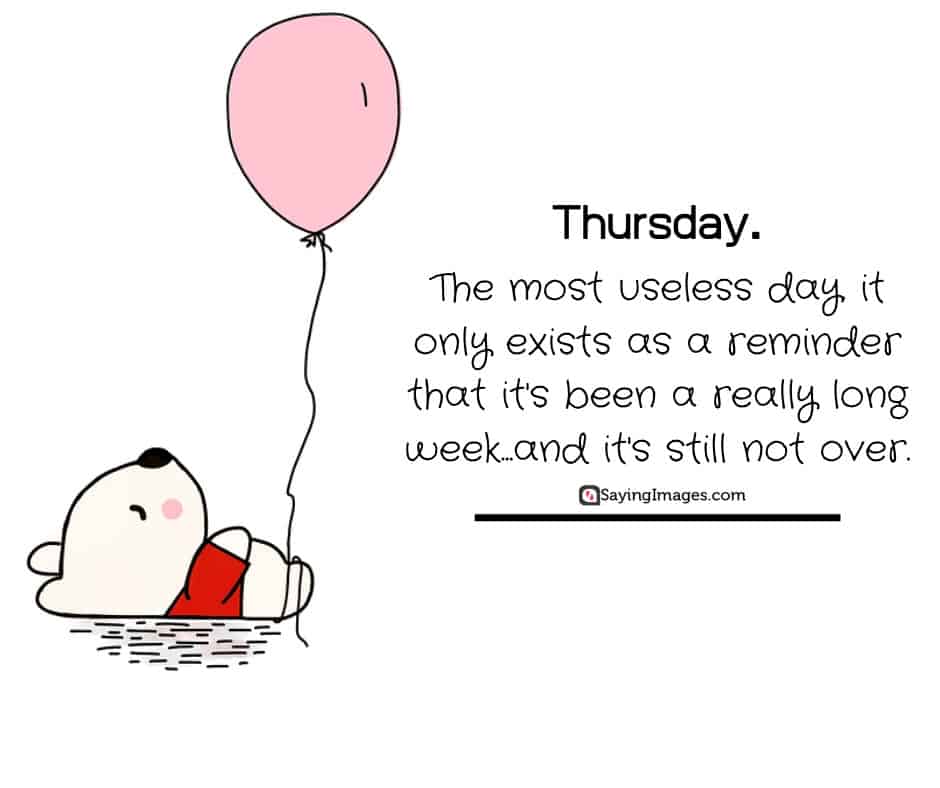 A new day! Be open enough to see the opportunities. Be wise enough to be grateful. Be courageous enough to be happy! Happy Thursday!
See Also: 35 Positive Monday Quotes That Will Get You Fired Up
Thursday is perhaps the worst day of the week. It's nothing in itself; it just reminds you that the week has been going on too long.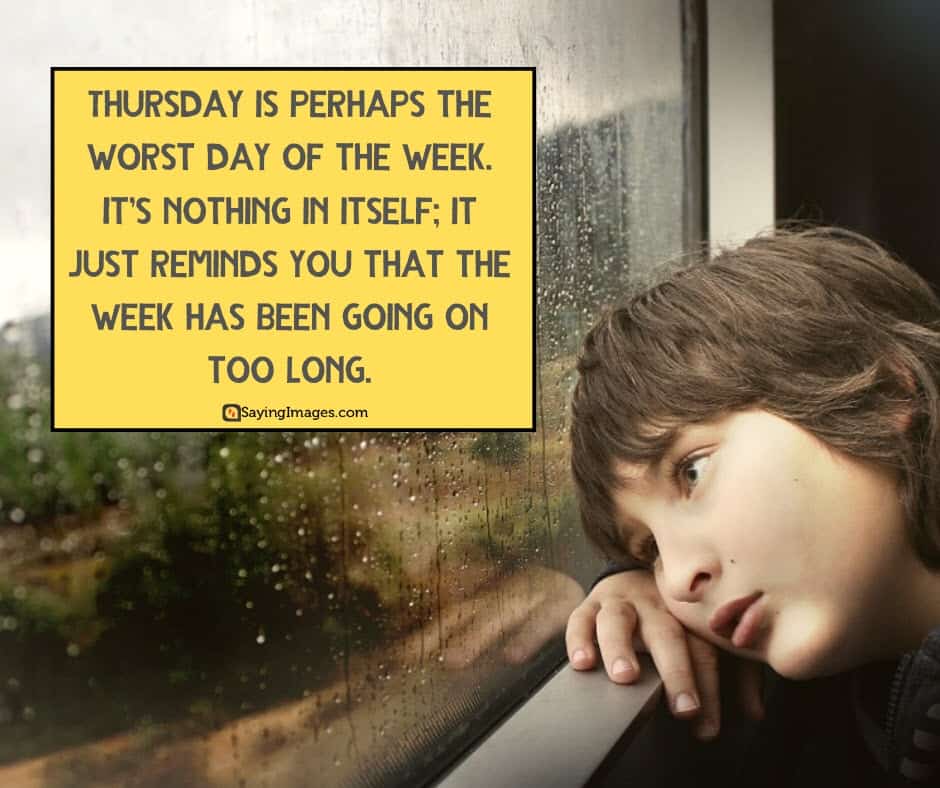 Life is too short to worry about stupid things. Have fun, fall in love, regret nothing and don't let people bring you down! Enjoy a new day of your life! Happy Thursday!
Thursday is my favorite day to plan how I'm going to get out of the plans I already made for the weekend.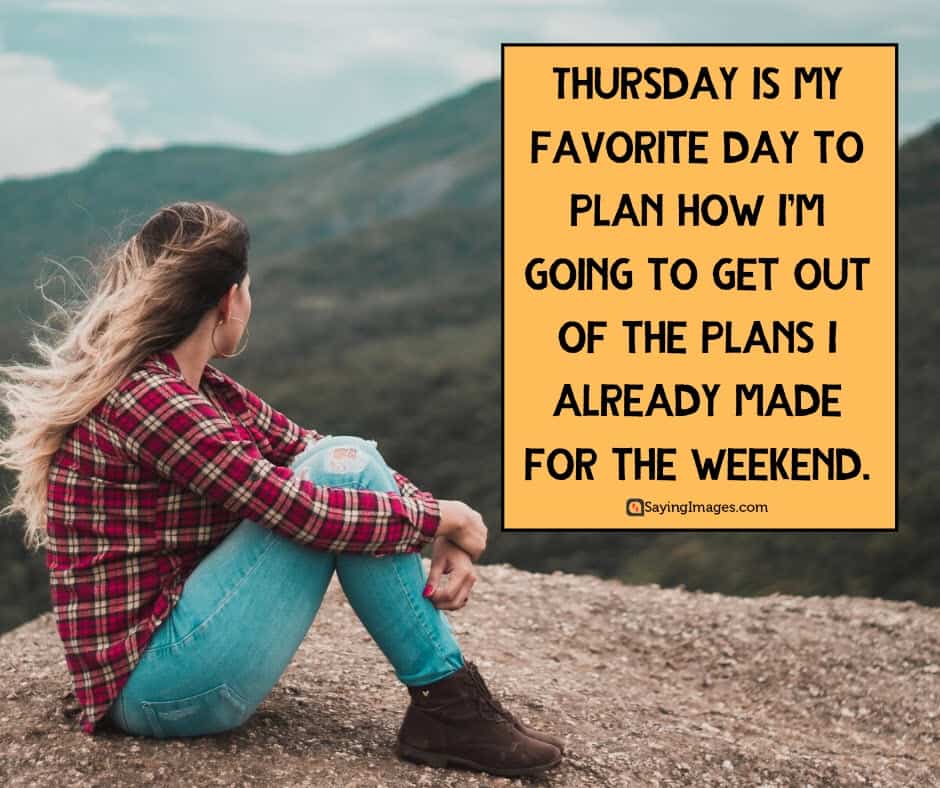 You can do anything you put your heart, mind, and soul into. Far more than you can imagine. Be fearless. Do it. Wishing you a happy Thursday!
Better days are just around the corner. They are called Friday, Saturday, and Sunday!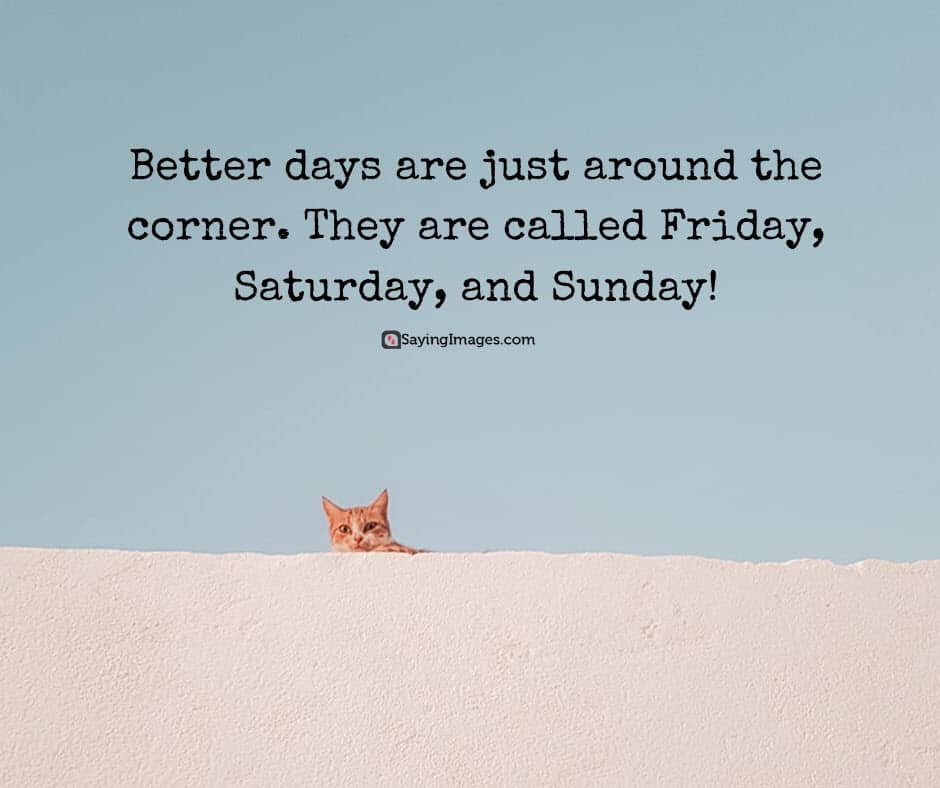 Thursday is the end day of the weekend. Today you are so tired and will think about how was your week and how it will go on Thursday. With everything that has happened to you, you can either feel sorry for yourself or treat what has happened as a gift. – Everything Wayne Dyer
One small positive thought in the morning can change your whole day. Happy Thursday!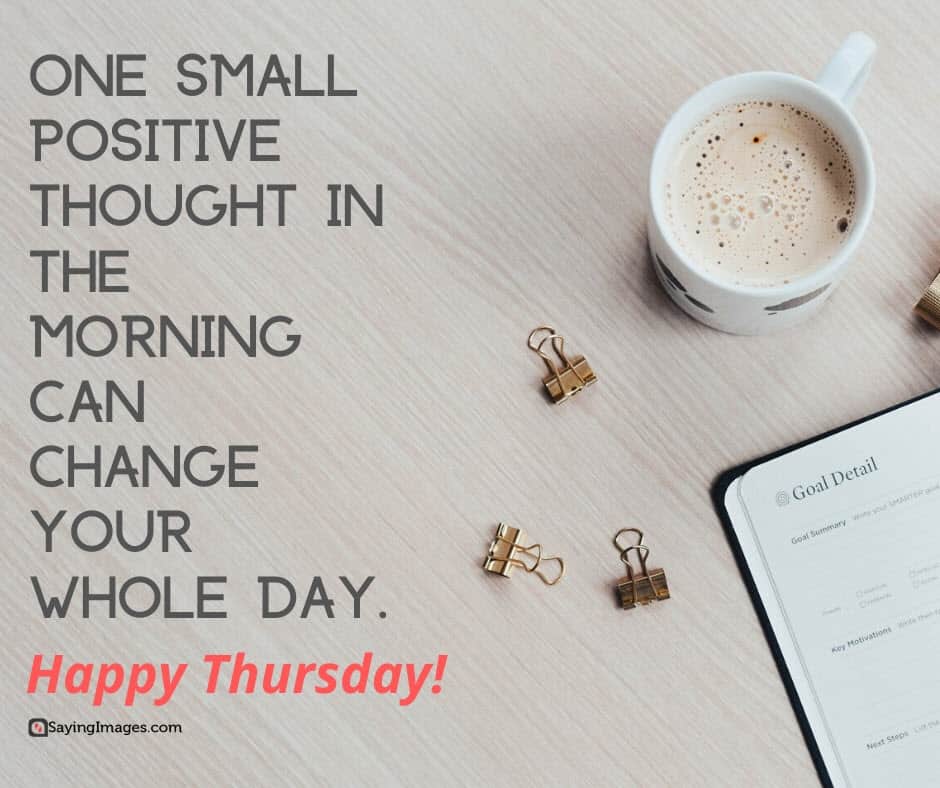 Happy Thursday! You're only one day away from being two days away from doing the same work you're doing right now!
I wish you a tolerable Thursday. That's all any of us can hope for. – April Winchell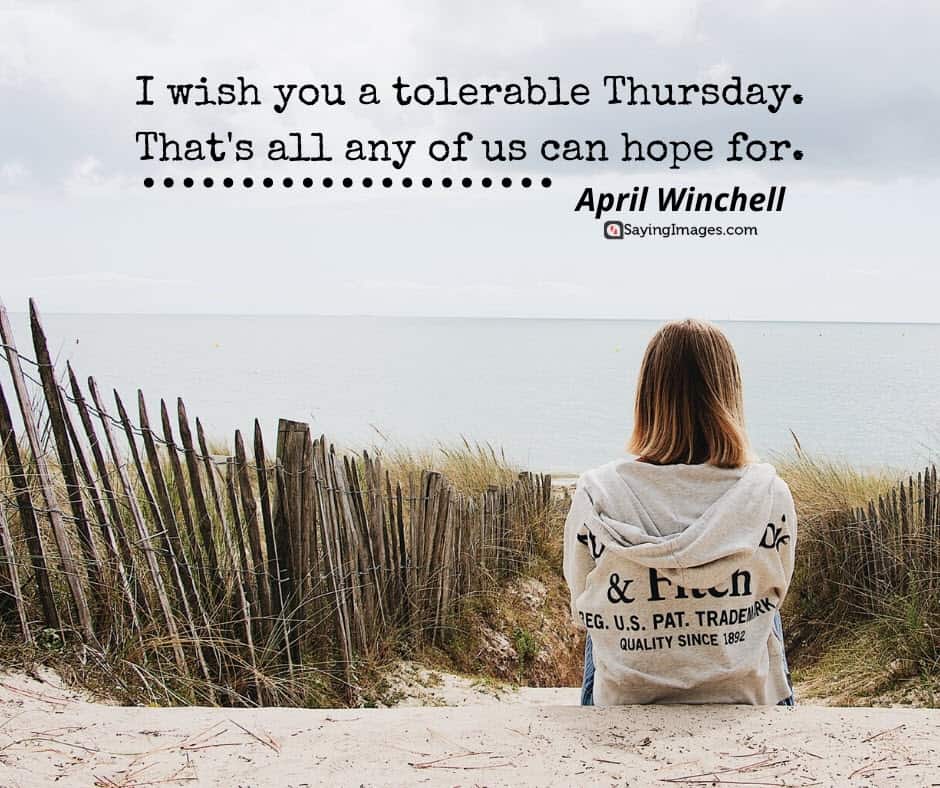 It's Thursday, think positive and positive things will start happening.
Nothing screws up your Friday like realizing its Thursday.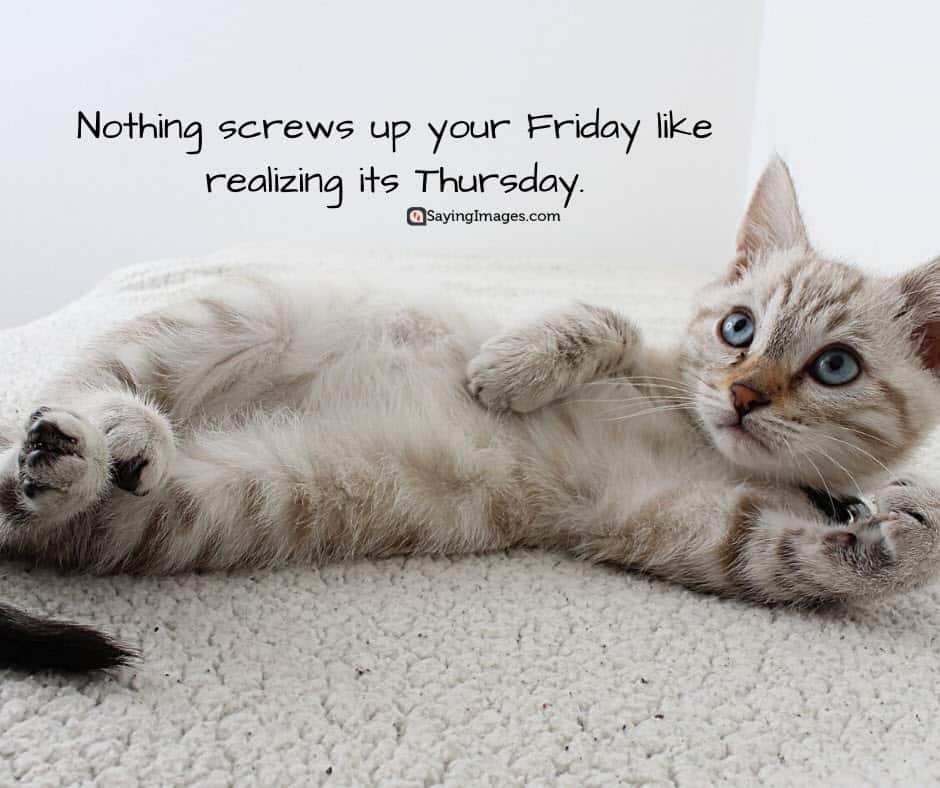 See Also: 40 Friday Quotes to Kickstart an All-Out Weekend
This must be Thursday. I never could get the hang of Thursdays. – Douglas Adams
Thursdays are just wannabes. They wannabe Friday but they're not!
If you found these Thursday quotes helpful, make sure to share them with your family and friends on social media!