Parents' Day celebrates the work that mothers and fathers do as a team. First established in 1994, it aims to recognize and support the special role of parents in raising their kids.
This is the perfect day for you to do something special to honor your parents' work and sacrifices. And to help you with that, here are some of the best Parents' Day quotes and messages.
Parents' Day Quotes
The depth of the love of parents for their children cannot be measured. It is like no other relationship. It exceeds concern for life itself. The love of a parent for a child is continuous and transcends heartbreak and disappointment. – James E. Faust
At the end of the day, the most overwhelming key to a child's success is the positive involvement of parents. – Jane D. Hull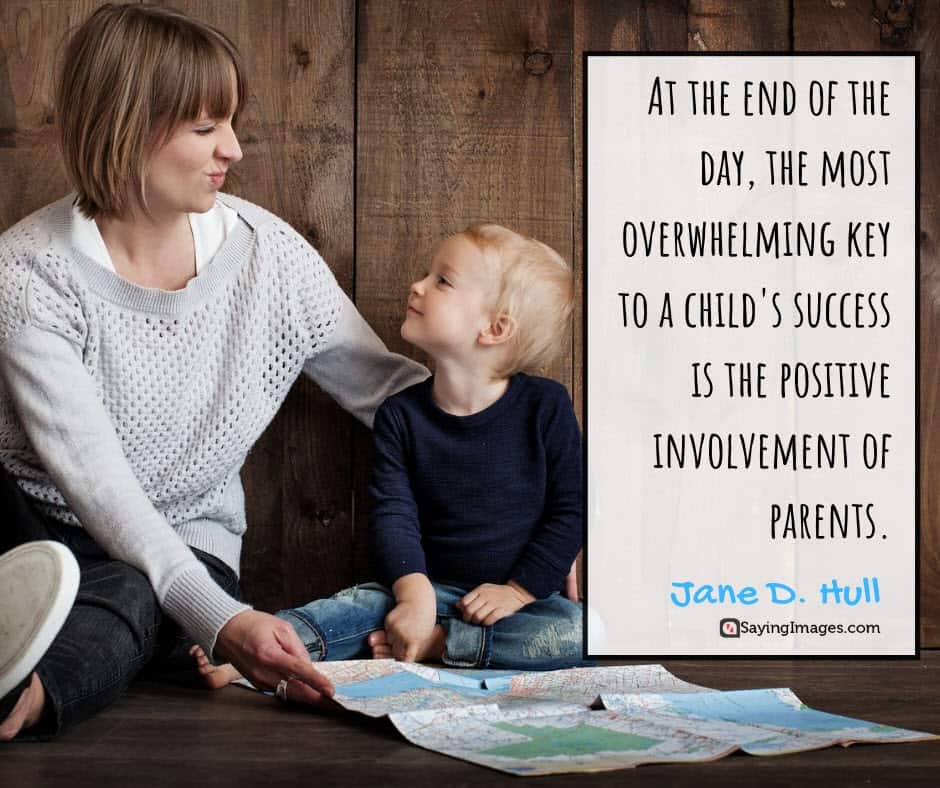 We never know the love of a parent till we become parents ourselves. – Henry Ward Beecher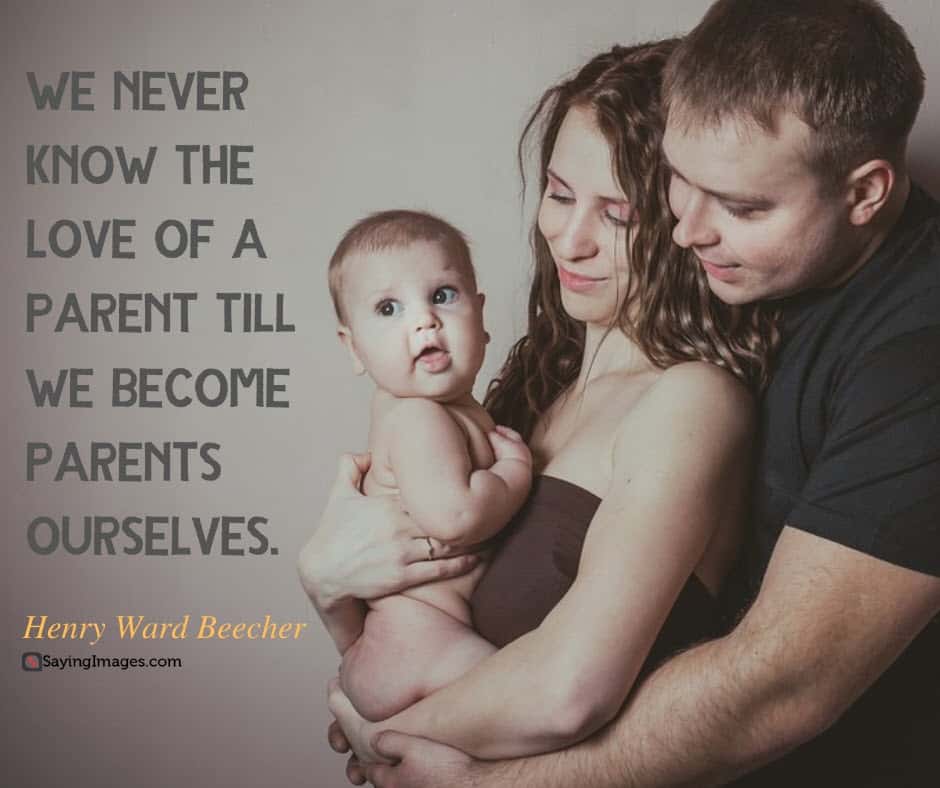 One of the greatest titles in the world is parent and one of the biggest blessings in the world is to have parents to call mom and dad. – Jim DeMint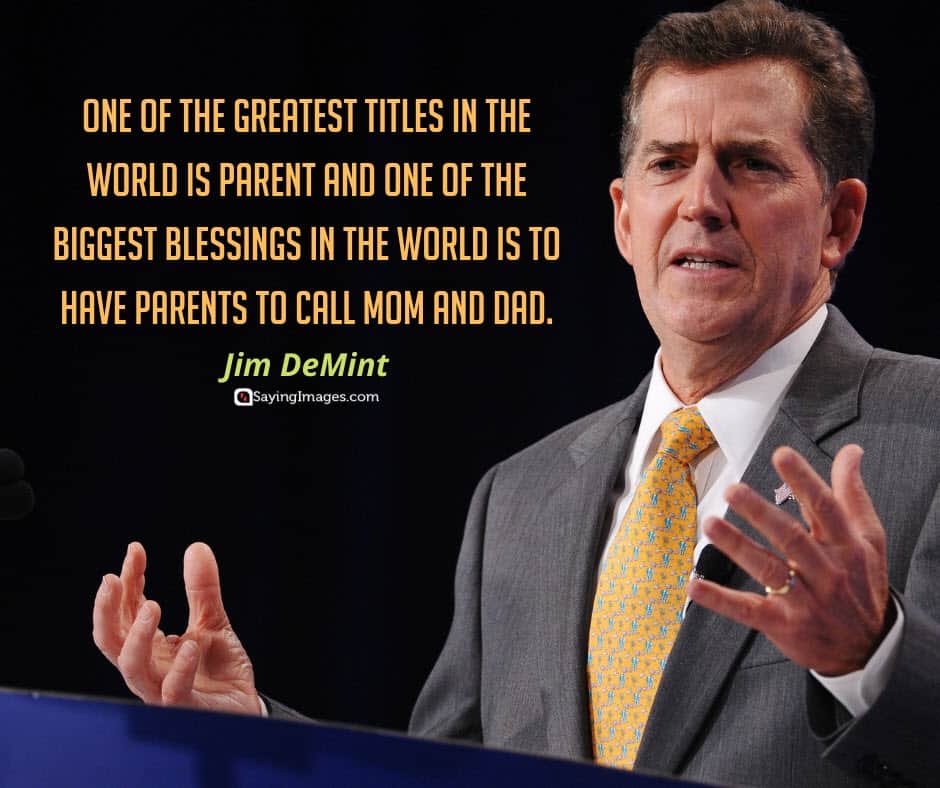 Behind every young child who believes in himself is a parent who believed first. – Matthew Jacobson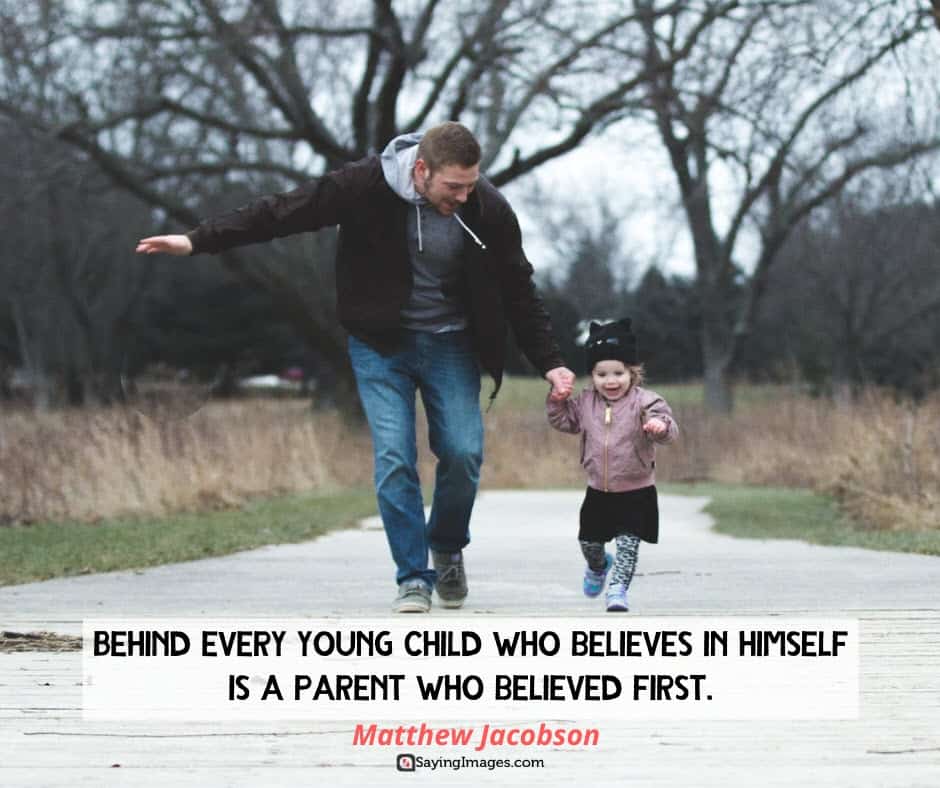 It's a funny thing about mothers and fathers. Even when their own child is the most disgusting little blister you could ever imagine, they still think that he or she is wonderful. – Roald Dahl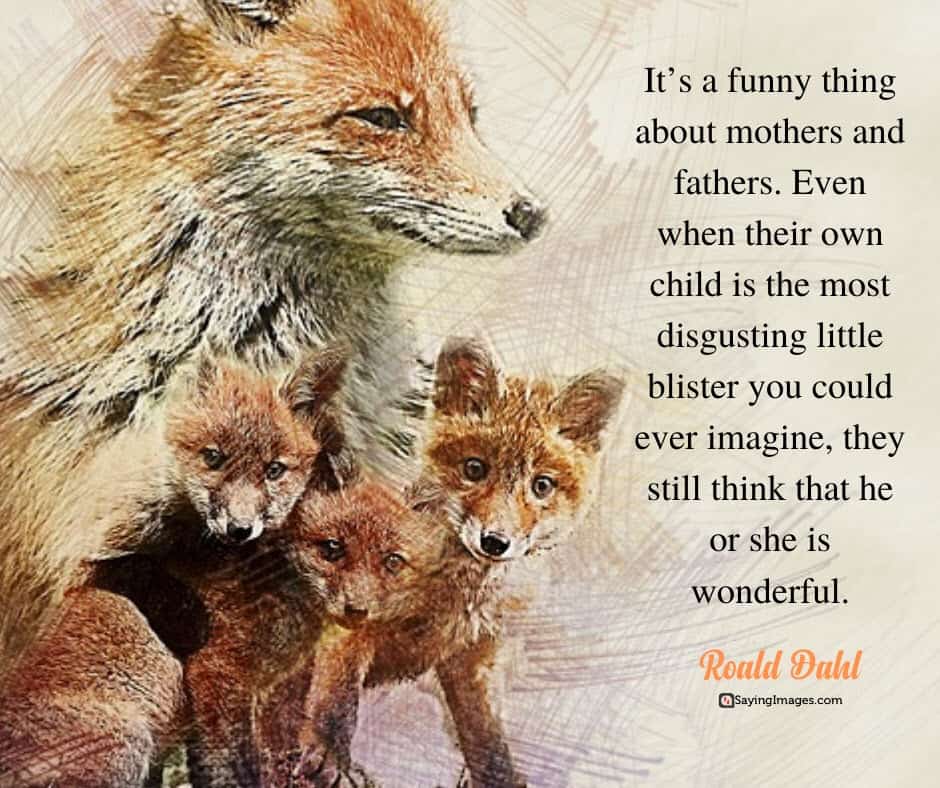 Our parents deserve our honor and respect for giving us life itself. Beyond this, they almost always made countless sacrifices as they cared for and nurtured us through our infancy and childhood, provided us with the necessities of life, and nursed us through physical illnesses and the emotional stresses of growing up. – Ezra Taft Benson
Never complain about what your parents couldn't give you. It was probably all they had.
Love your parents. We are so busy growing up, we often forget they are also growing old.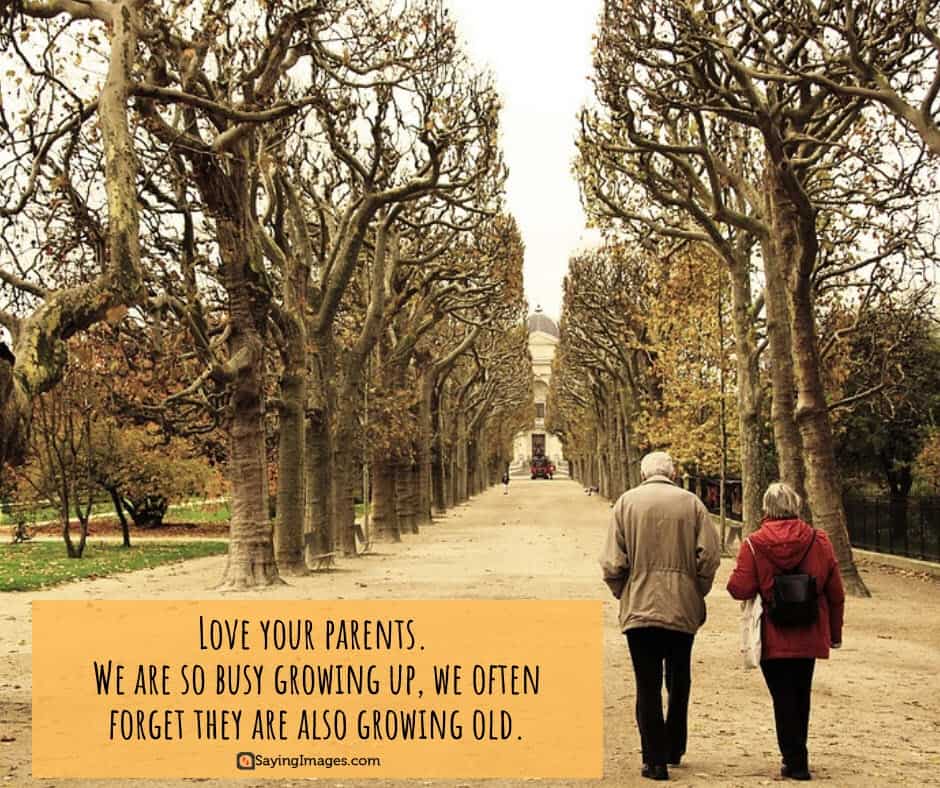 The most beautiful thing in this world is to see your parents smiling and knowing that you are the reason behind that smile.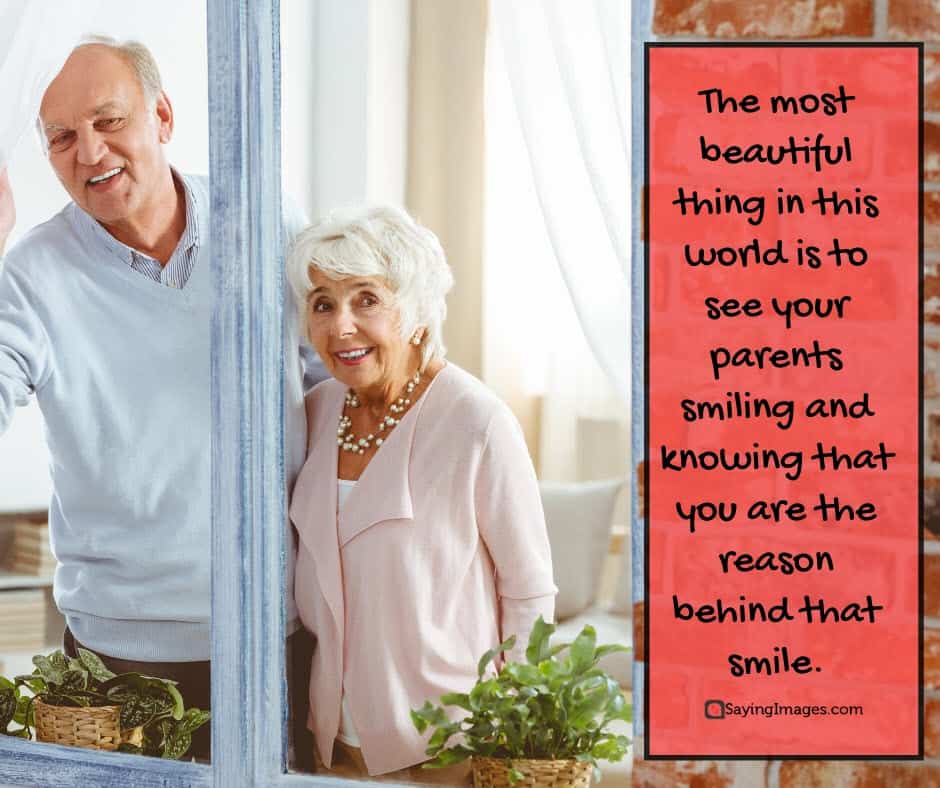 Anyone can have a child and call themselves a parent. But a real parent is someone who puts that child above their own selfish needs and wants.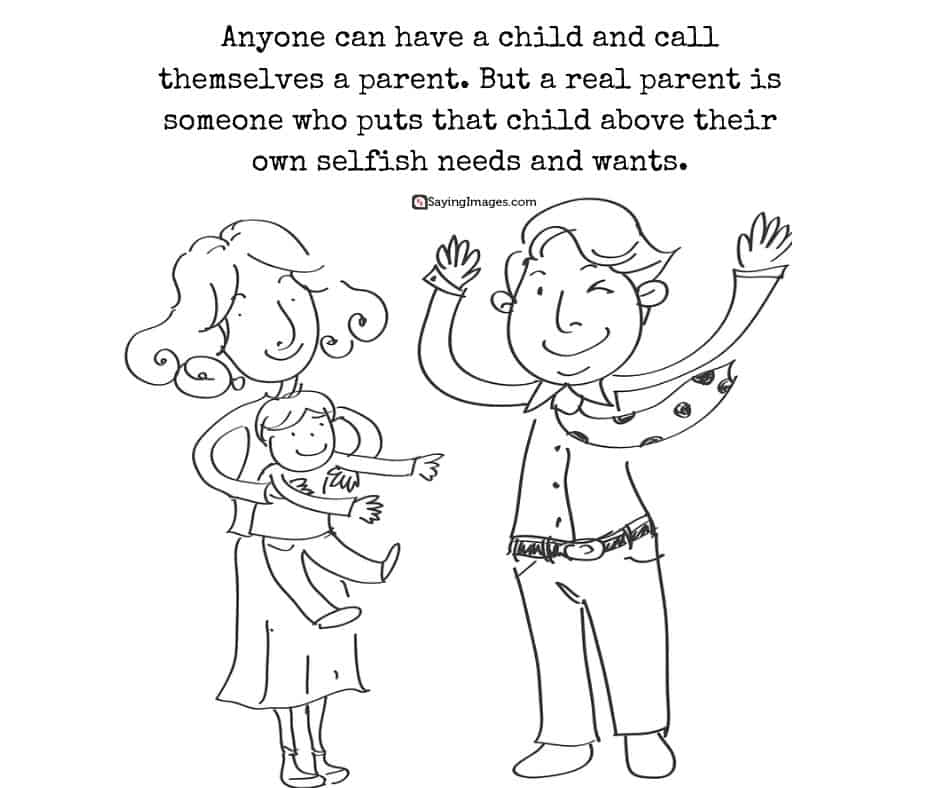 There is no friendship, no love, like that of the parent for the child.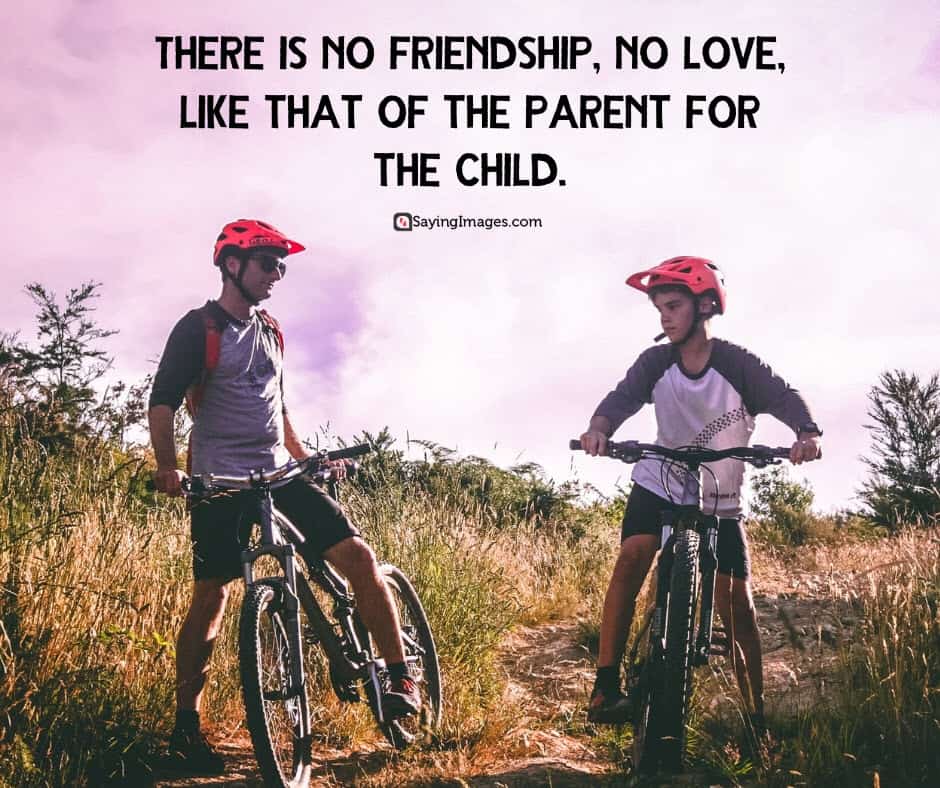 What it's like to be a parent: It's one of the hardest things you'll ever do but in exchange, it teaches you the meaning of unconditional love. – Nicholas Sparks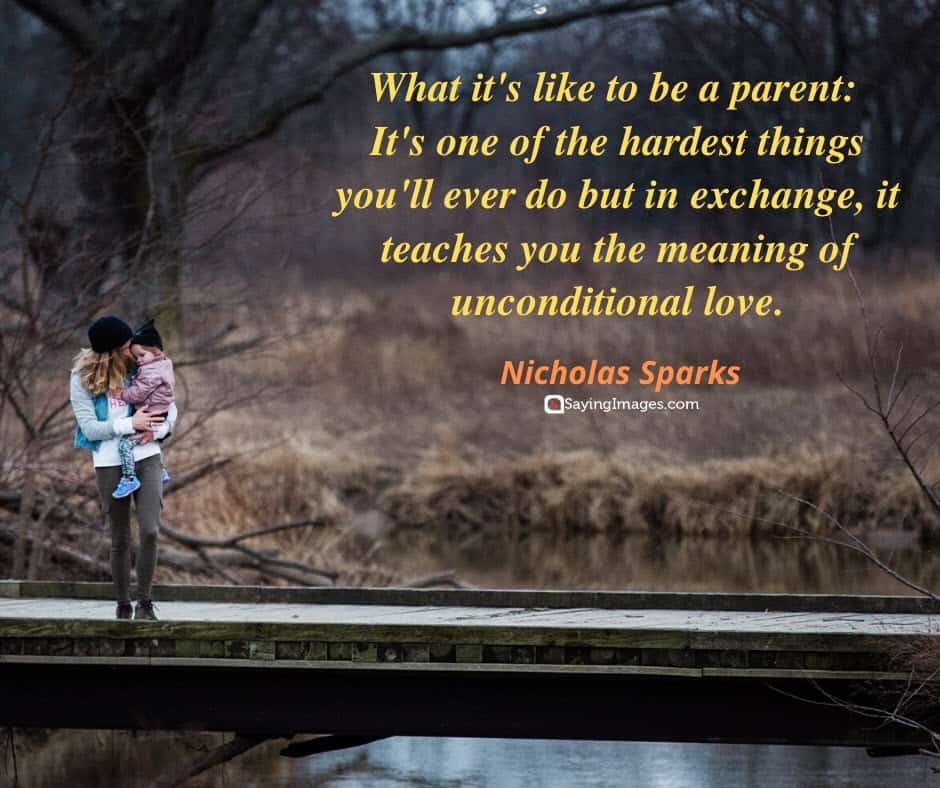 A parent's love is whole no matter how many times divided. – Robert Brault
My parents didn't believe in luck. They believed in hard work and in preparing me to take advantage of opportunities. Like many parents, they taught me to be generous but never to depend on the generosity of others. – Naveen Jain
Parents' Day Messages
Dear Mom and Dad, you have made my life special. You have shown me the joys of life. You will always be the parents I love.
You bring a smile on my face when I'm sad. You set my spirits high when I feel low and you make my day brighter with your love and care. Happy Parents' Day!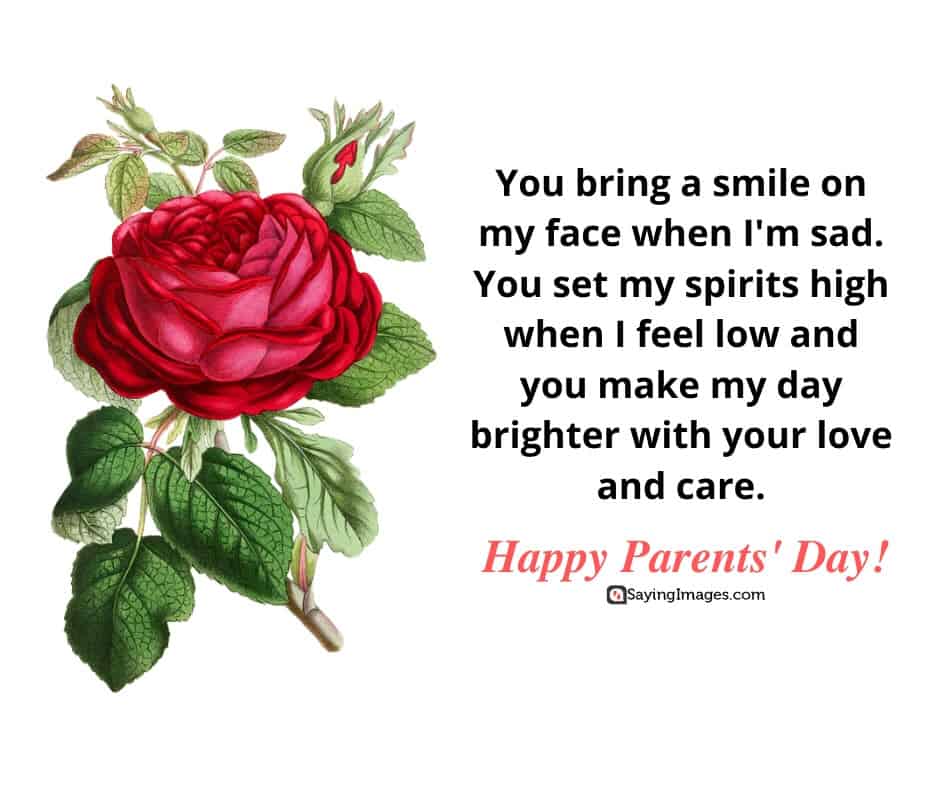 I remember my childhood days when you both were with me to make me laugh, help me to grow, and support me. Thank you for being the best parents in the world.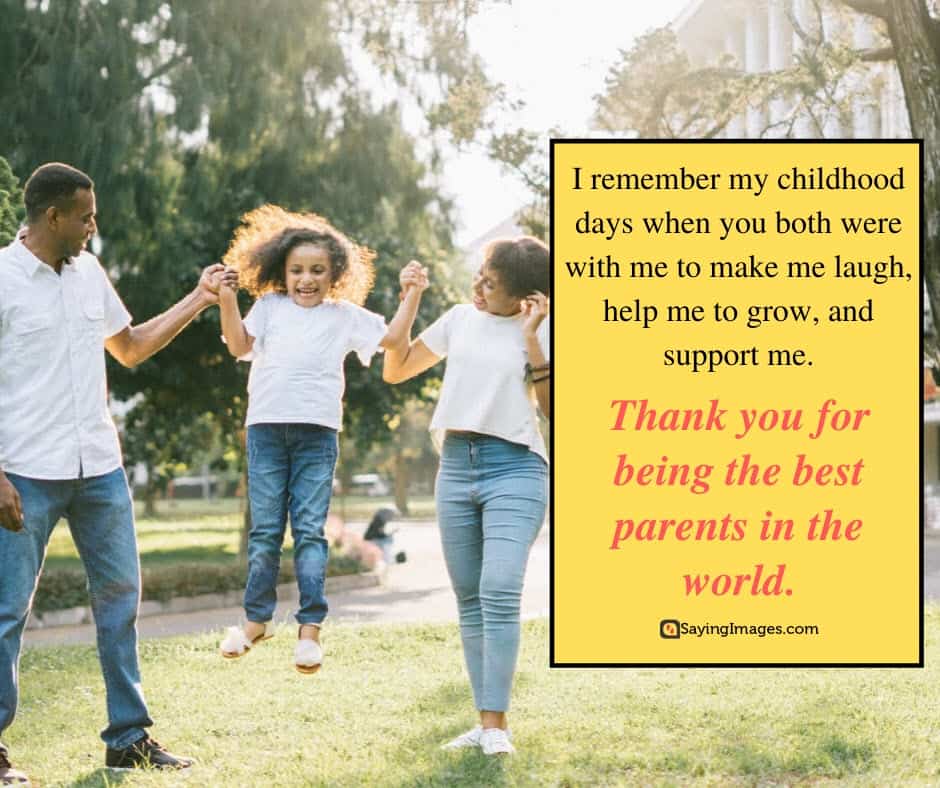 It takes really special people to be wonderful parents like you. Wishing you a happy Parents' Day!
I love you Mom and Dad! You've brought me in to this beautiful world and have given me everything that I've wished for.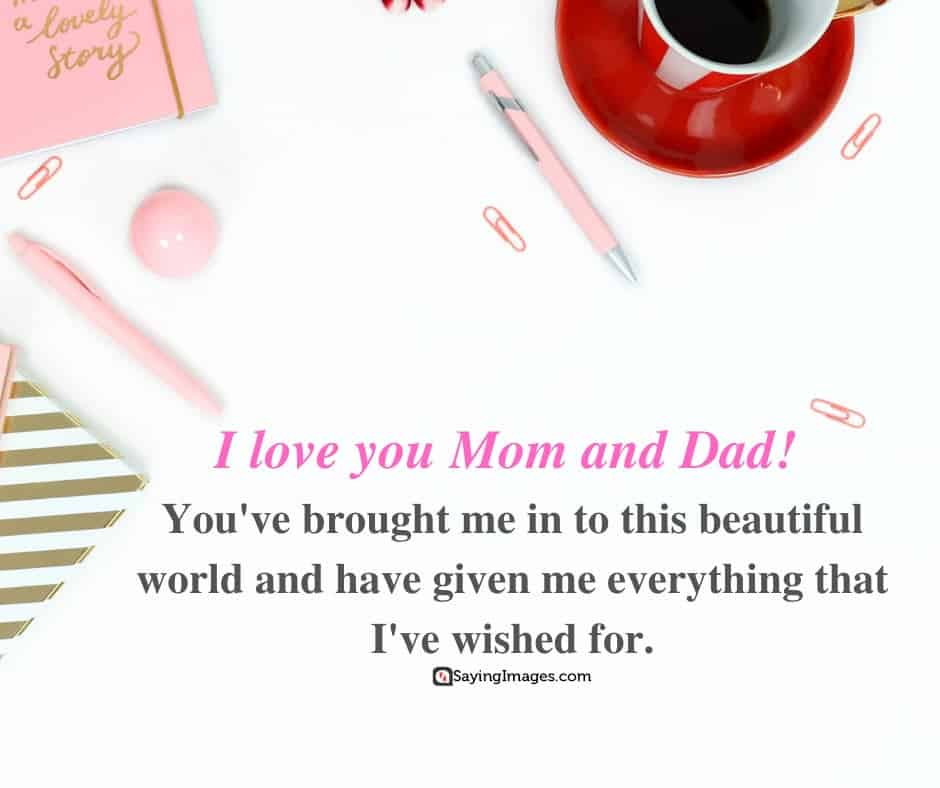 God gave us life with both happy and sad moments, but parents strive to give us only happy moments. Happy Parents' Day!
You sacrificed your own happiness so that I could be happy. It may take a lifetime, but I'll do everything to repay what you have done for me. Thanks, Mom and Dad!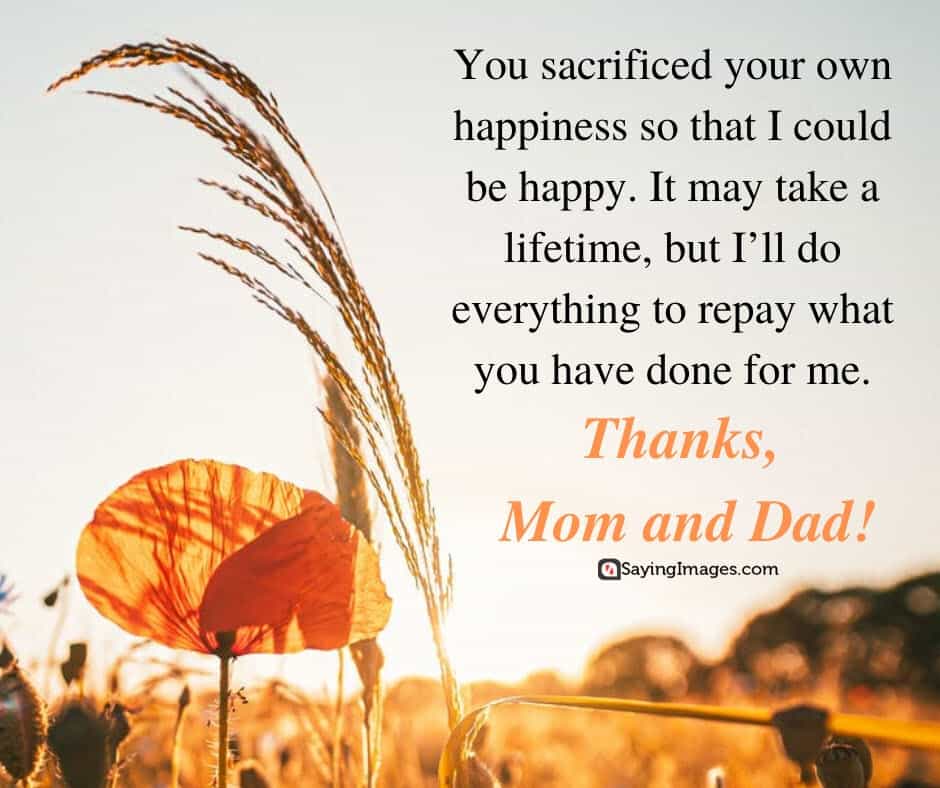 Mom and Dad, I grew up cocooned in your love, comforted by your hugs, and motivated by your lives. I wouldn't have it any other way. Thanks for everything.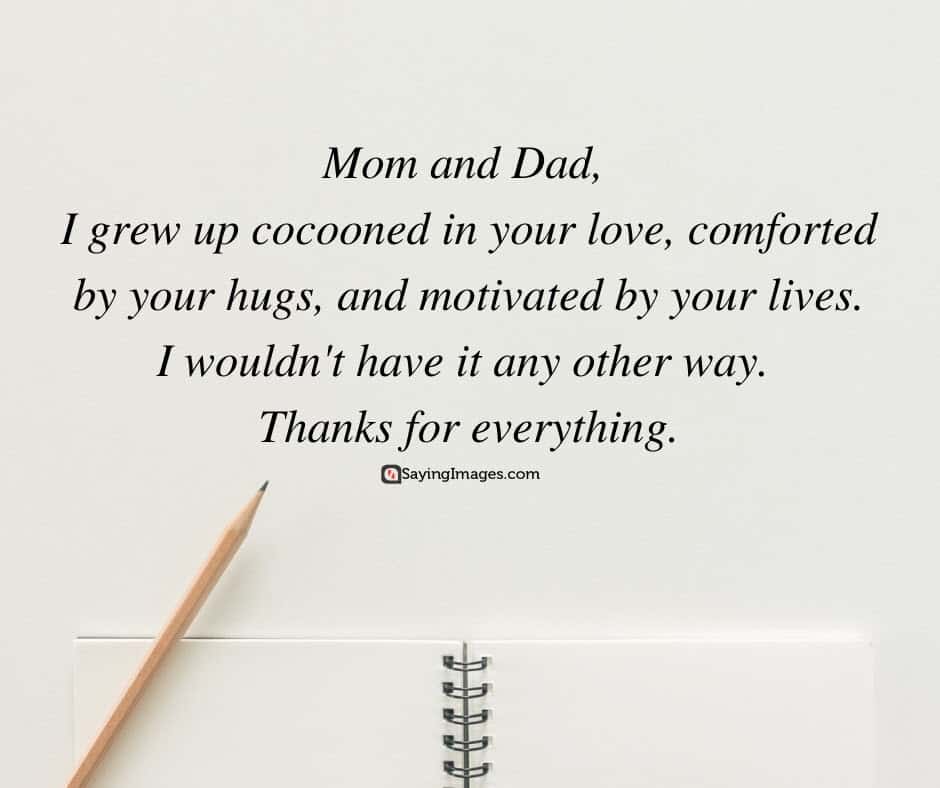 Happy Parents Day Mom and Dad. Thank you for loving me for who I am, for always neglecting my mistakes, and for still supporting me in whatever I do. I love you always.
Children learn to smile from their parents. Happy Parents' Day!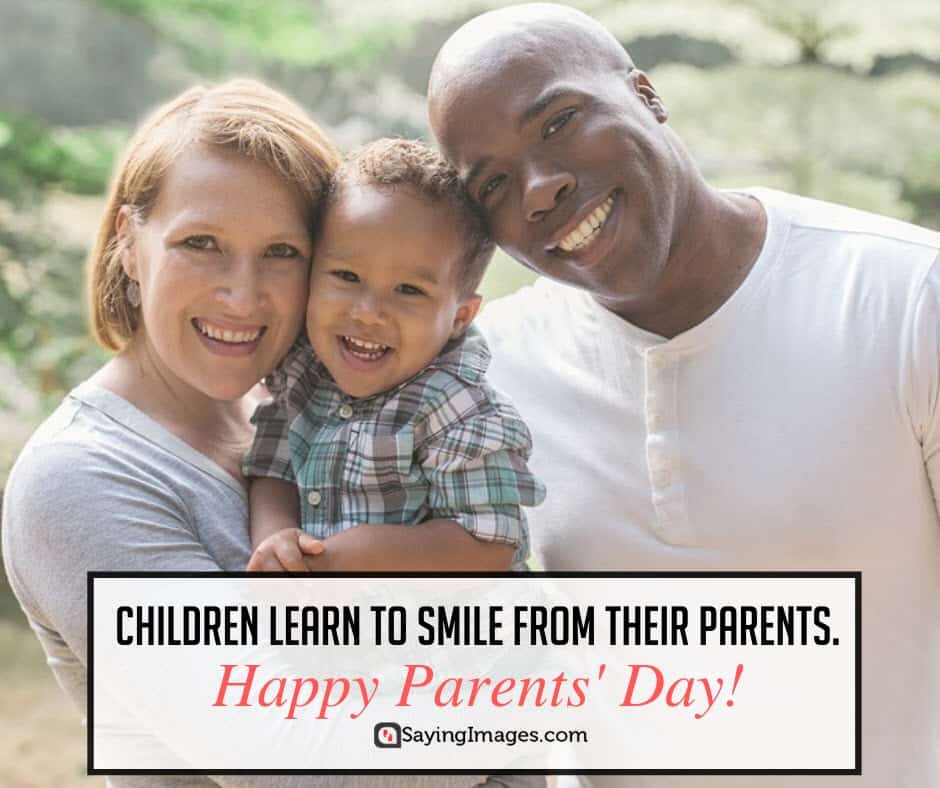 I know I am lucky to have parents who love endlessly. Happy Parents Day!
I want to wish you a happy Parents' Day because Mother's Day and Father's Day are not enough for me to tell you how wonderful you both are. Thank you for everything.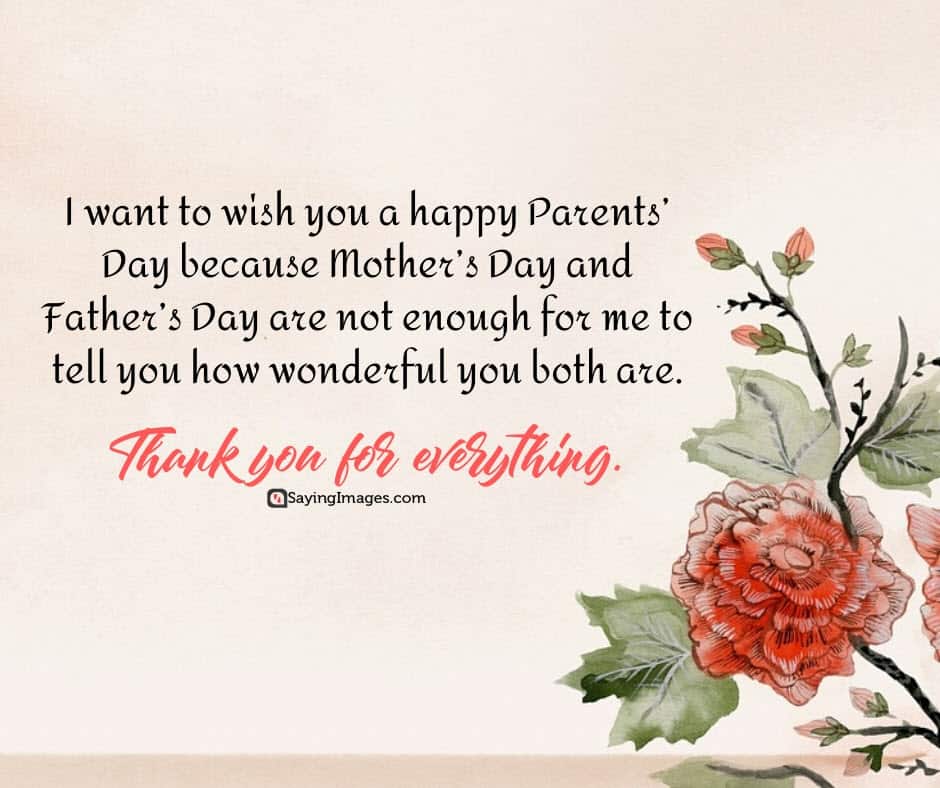 God couldn't be with me always, so He gave you to me. Happy Parents' Day!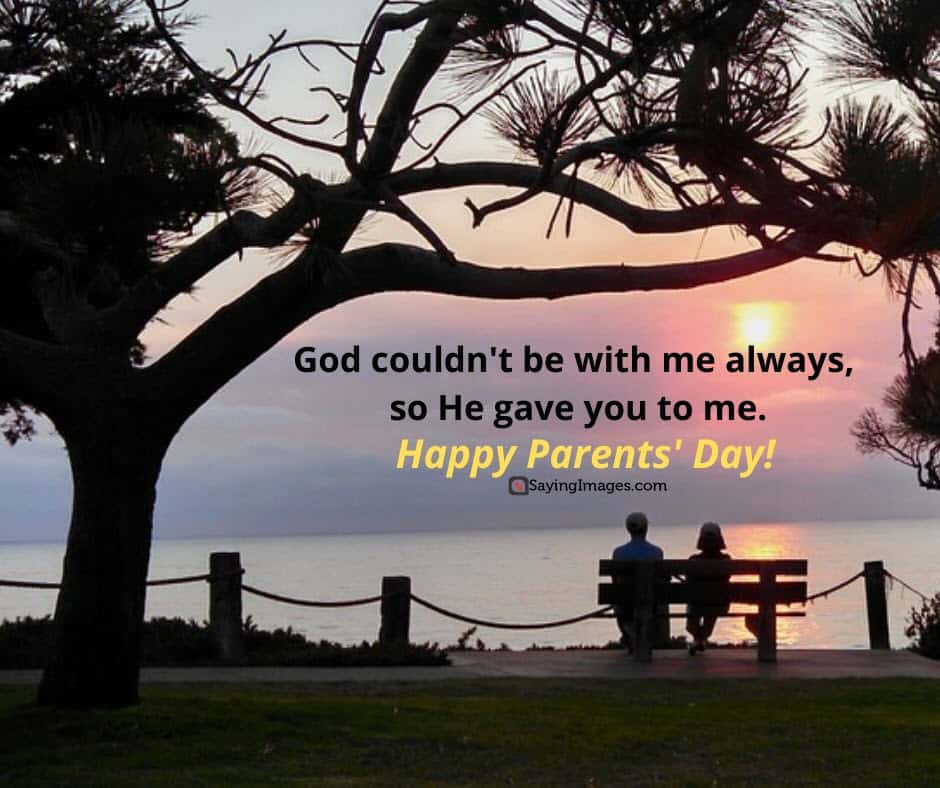 I know that you already know this, but it is worth telling you again today. I have the best parents in the world! Wishing you a lovely Parents' Day!
You both mean very much to me and I want you to know that you are always in my heart, no matter where I go. Happy Parents' Day!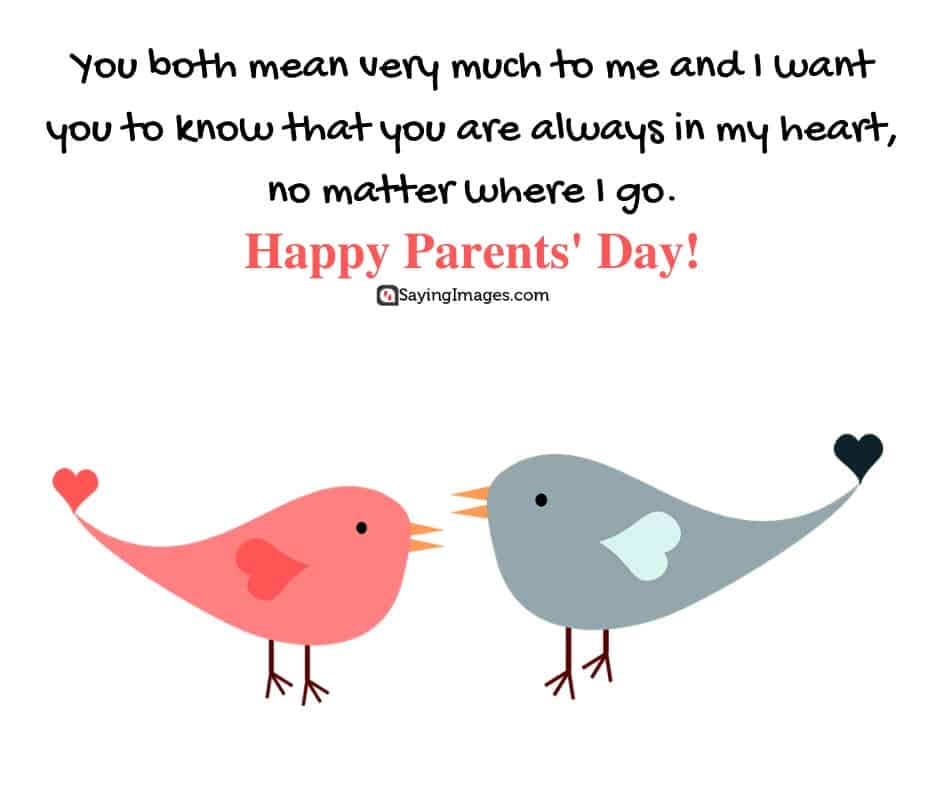 I wish you all the best in life. You are the reason that I'm here and for everything that I am. Thank you for what you have done for me. Happy Parents' Day!
You are the reason why I became a passionate woman, a loving wife, a strong mother and now I know, I can be an amazing grandmother. Thanks for all your support, my dear parents.
I have never taken any compliments to heart because deep down inside I know that all of them actually belong to you both. Thanks for everything, Mom and Dad.
When I fall down, you give me a hand. When I cry, you rub my tears and comfort me to be strong. How can I forget you? Happy Parents' Day.
I have fought with you a lot, still you hugged me.
I neglected you many times, still you were beside me.
I made you sad with my words, still you loved me.
Thank you being the world's best parents.
Dear Mom and Dad, though I don't often express in words how much I love you, today I want to thank you for your wonderful gifts, your blessings, and showing me the right way to make my life more beautiful. Thank you very much and a Happy Parents' Day to you.
Show how much you value your parents' hard work by sharing these Parents' Day quotes. Don't forget to tag them on social media!