"Dad" is like a magic word that girls say to feel safe. It's only three letters, one syllable, but "dad" is all it takes to feel good about everything. Moms, too, of course. They're just as wonderful and loving. It's just that dads are more likely to say yes to another scoop of that chocolate chip ice cream that you like so much.
Truly, there are no words to express a father's love for his daugher; just as much as it's hard to fully describe a girl's admiration for her dad. Nonetheless, we've collected the sweetest father and daughter quotes. After all, these expressions of affection and devotion between fathers and daughters come pretty close.
Father & Daughter Quotes
There is this girl who stole my heart and she calls me Daddy.
The reason why daughters love their dad the most is that there is at least one man in the world who will never hurt her.
When I come home, my daughter will run to the door and give me a big hug, and everything that's happened that day just melts away. – Hugh Jackman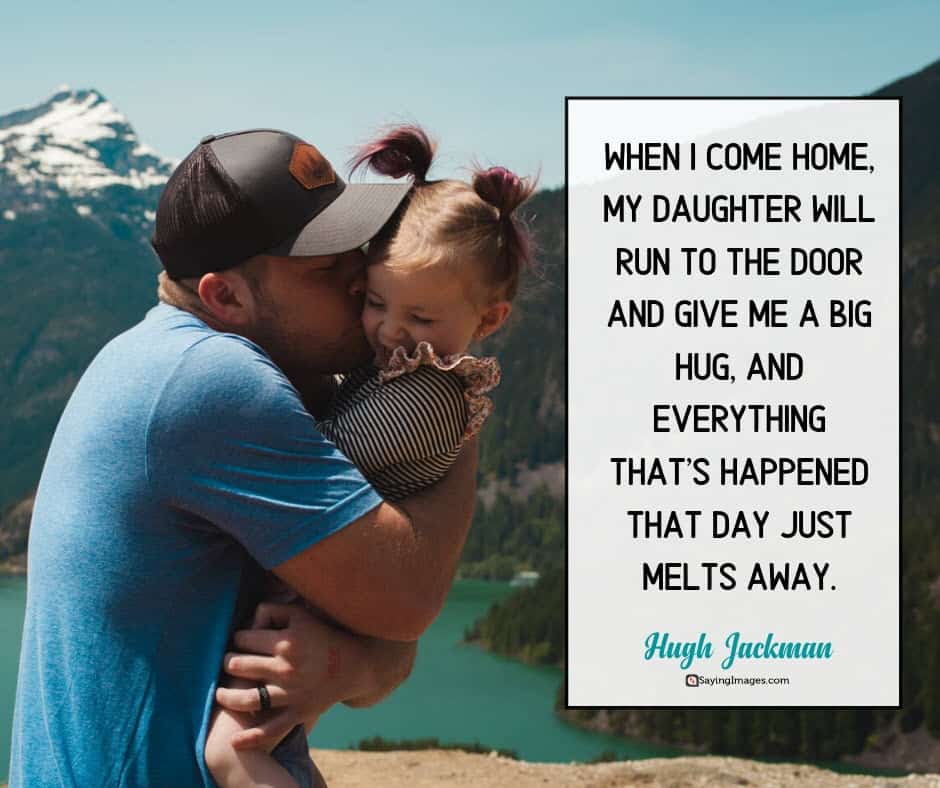 In the darkest days, when I feel inadequate, unloved and unworthy, I remember whose daughter I am and I straighten my crown.
The main reason why a daughter needs a Dad is to show her that not all the boys are like the ones who hurt her.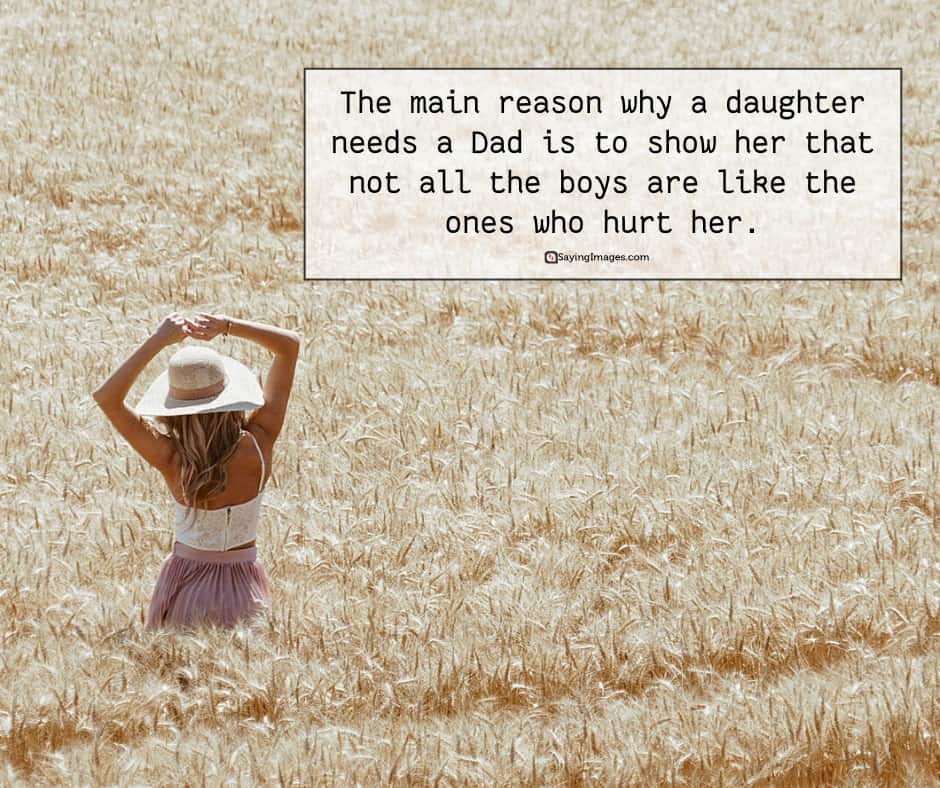 A father is always making his baby into a little woman. And when she is a woman he turns her back again. – Enid Bagnold
DAD – A son's first hero. A daughter's first love.
A daughter may outgrow your lap but she'll never outgrow your heart.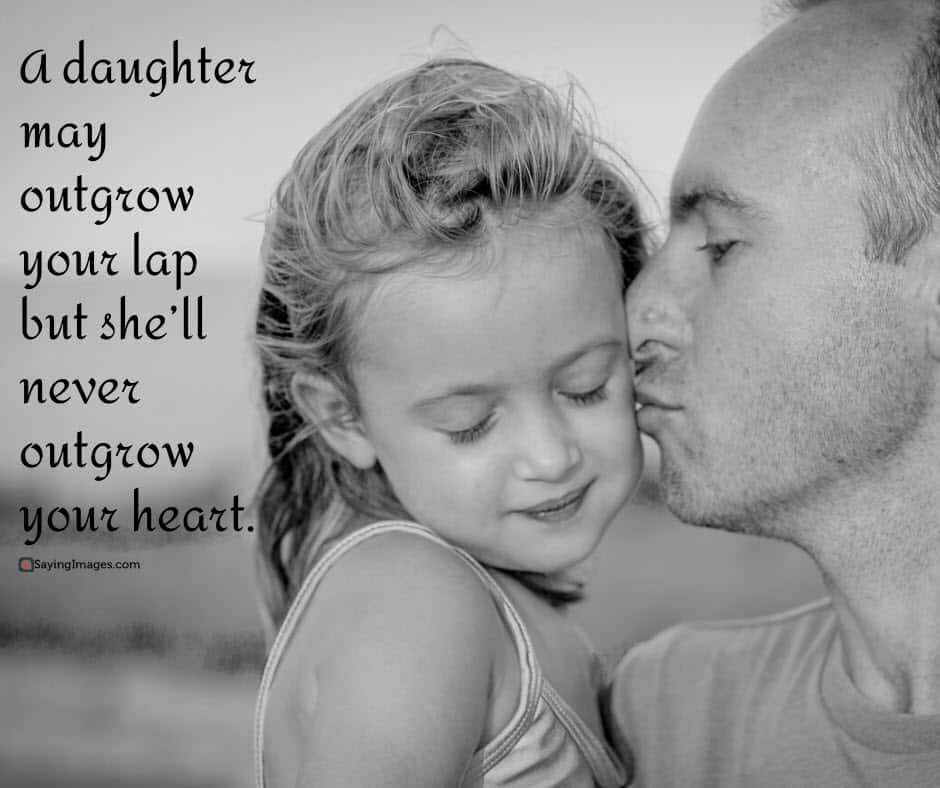 To a father growing old, nothing is dearer than a daughter. – Euripides
I love my daddy. My daddy's everything. I hope I can find a man that will treat me as good as my dad. – Lady Gaga
No one in this world can love a girl more than her father. – Michael Ratnadeepak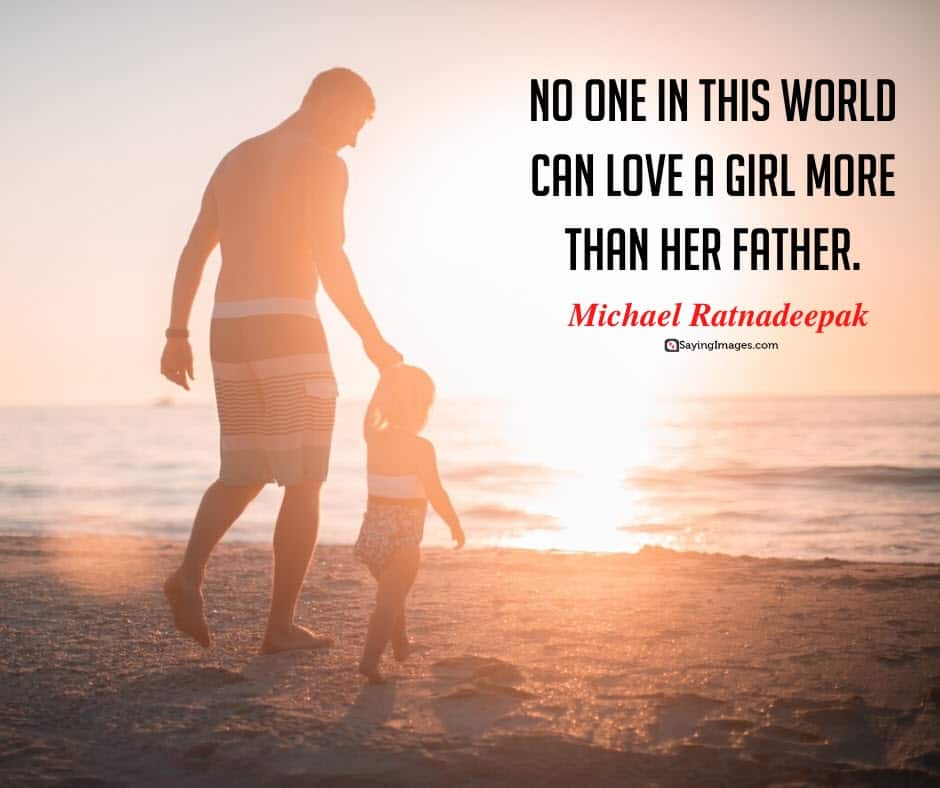 Certain is it that there is no kind of affection so purely angelic as of a father to a daughter. In love to our wives there is desire; to our sons, ambition; but to our daughters there is something which there are no words to express. – Joseph Addison
The greatest thing a father can do for his daughter is to love her mother.
A little girl giggles when she is denied an ice-cream by her mother. She knows daddy will get her some later.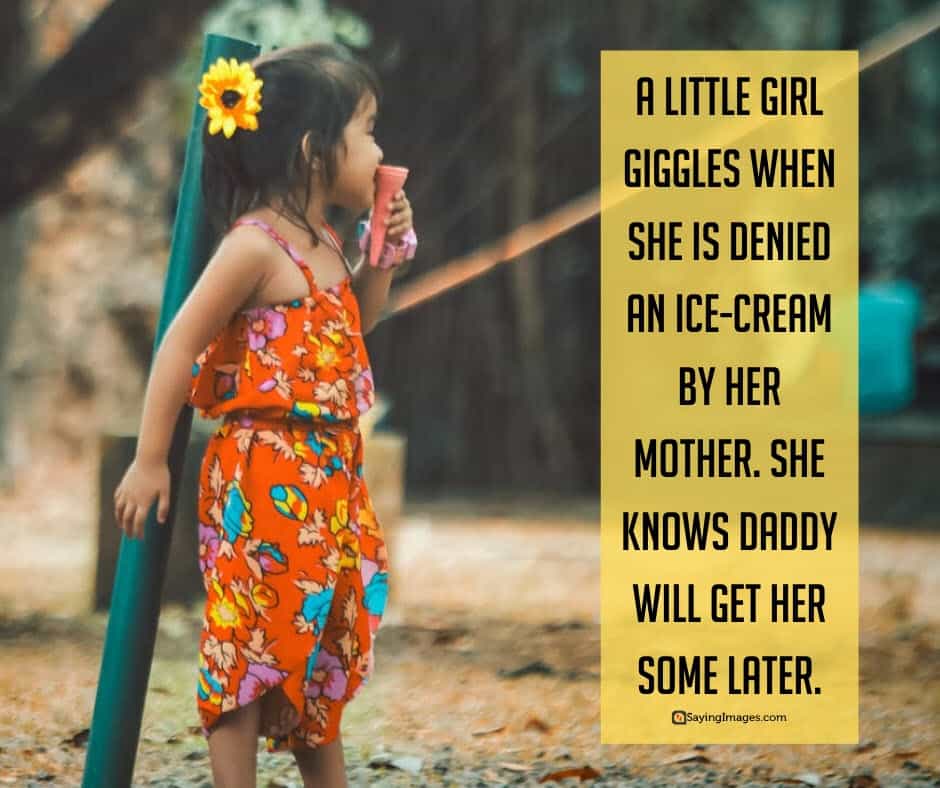 My father gave me the greatest gift anyone could give another person, he believed in me.
I took my daughter to the father-daughter dance and I cried like a little baby. She's 11 years old, so seeing her get dressed up and pretty made me cry. – Kevin Hart
Old as she was, she still missed her daddy sometimes. – Gloria Naylor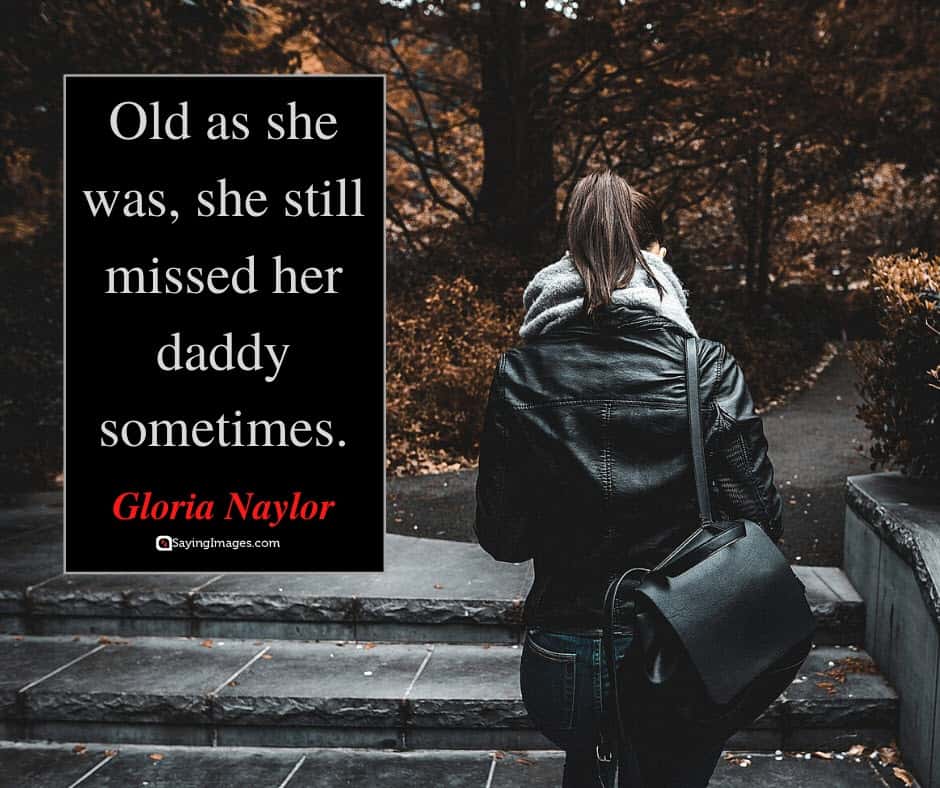 A father holds his daughter's hand for a short while, but he holds her heart forever.
Every girl may not be a queen to her husband, but she is always a princess to her father.
Fathers, be your daughter's first love and she'll never settle for anything less.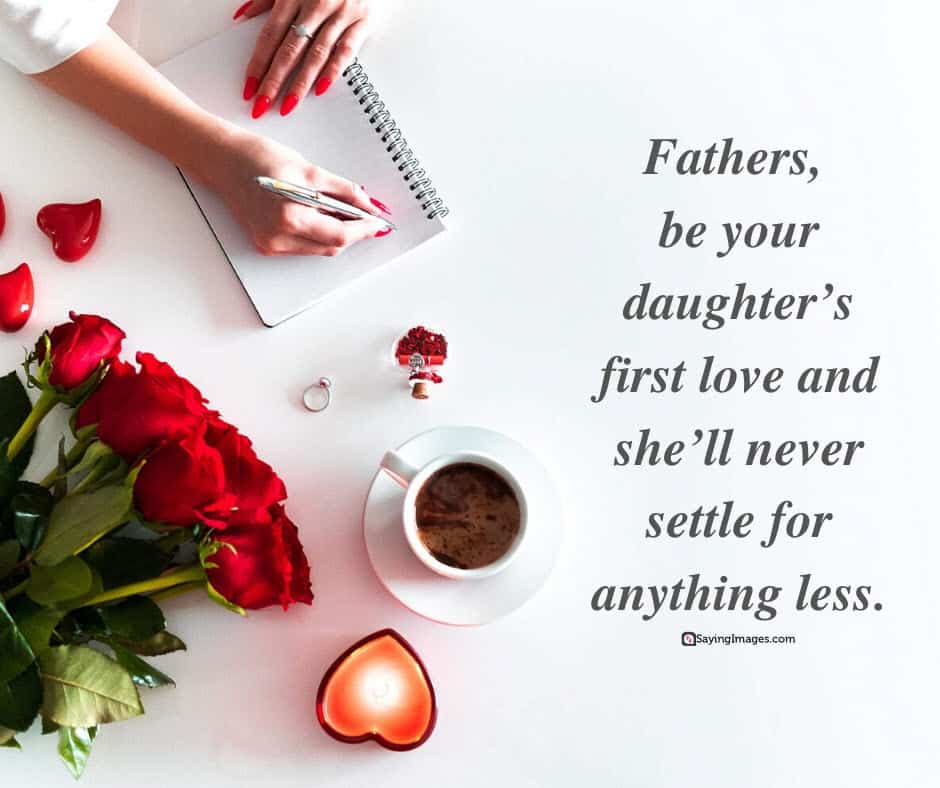 There's something like a line of gold thread running through a man's words when he talks to his daughter, and gradually over the years, it gets to be long enough for you to pick up in your hands and weave into a cloth that feels like love itself. – John Gregory Brown
Being a daddy's girl is like having permanent armor for the rest of your life. – Marinela Reka
I am not ashamed to say that no man I ever met was my father's equal, and I never loved any other man as much. – Hedy Lamarr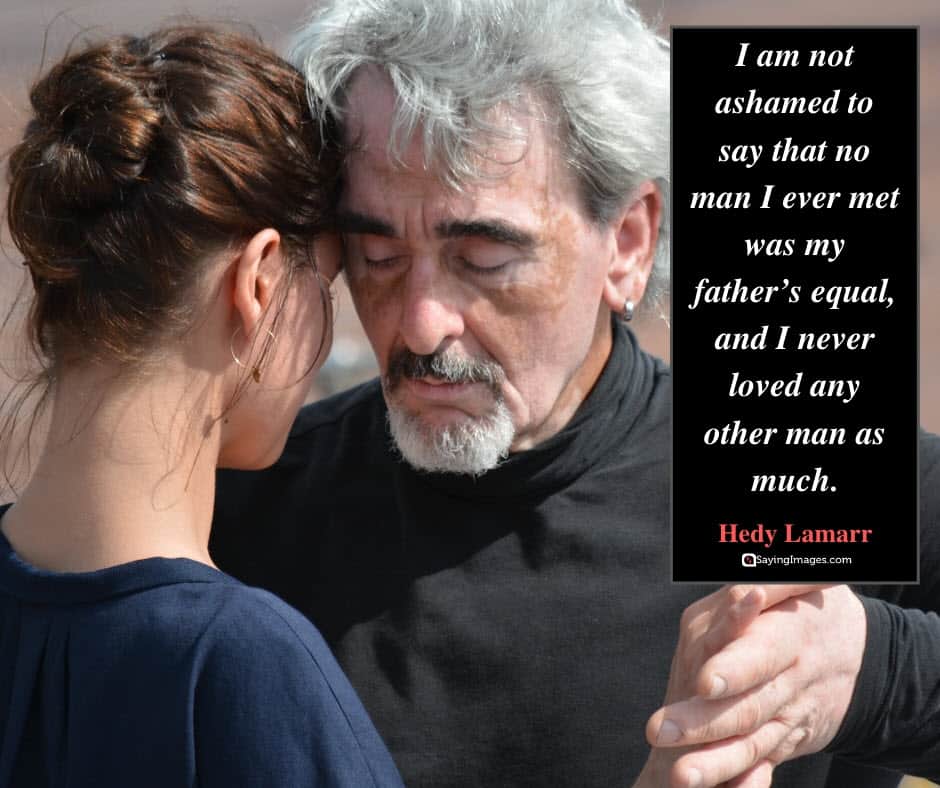 My Daddy was my hero. He was always there for me when I needed him. He listened to me and taught me so many things. But most of all he was fun. – Bindi Irwin
You fathers will understand. You have a little girl. She looks up to you. You're her oracle. You're her hero. And then the day comes when she gets her first permanent wave and goes to her first real party, and from that day on, you're in a constant state of panic. – Stanley T. Banks
I smile because you're my father. I laugh because there's nothing you can do about it.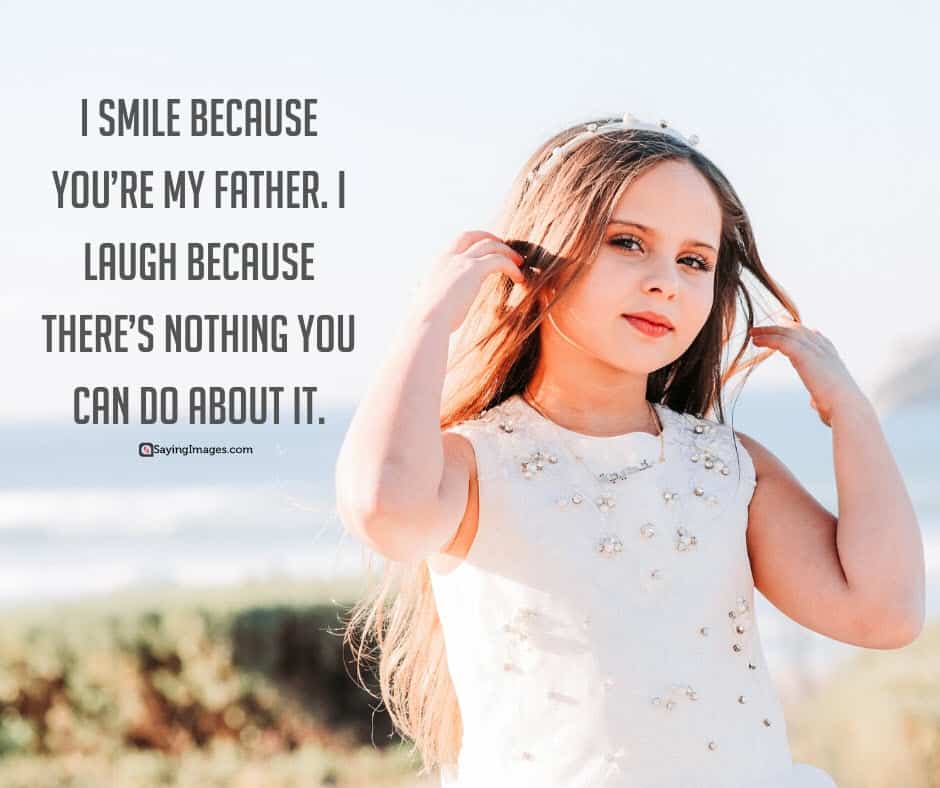 Behind every great daughter is a truly amazing dad.
It is admirable for a man to take his son fishing, but there is a special place in heaven for the father who takes his daughter shopping. – John Sinor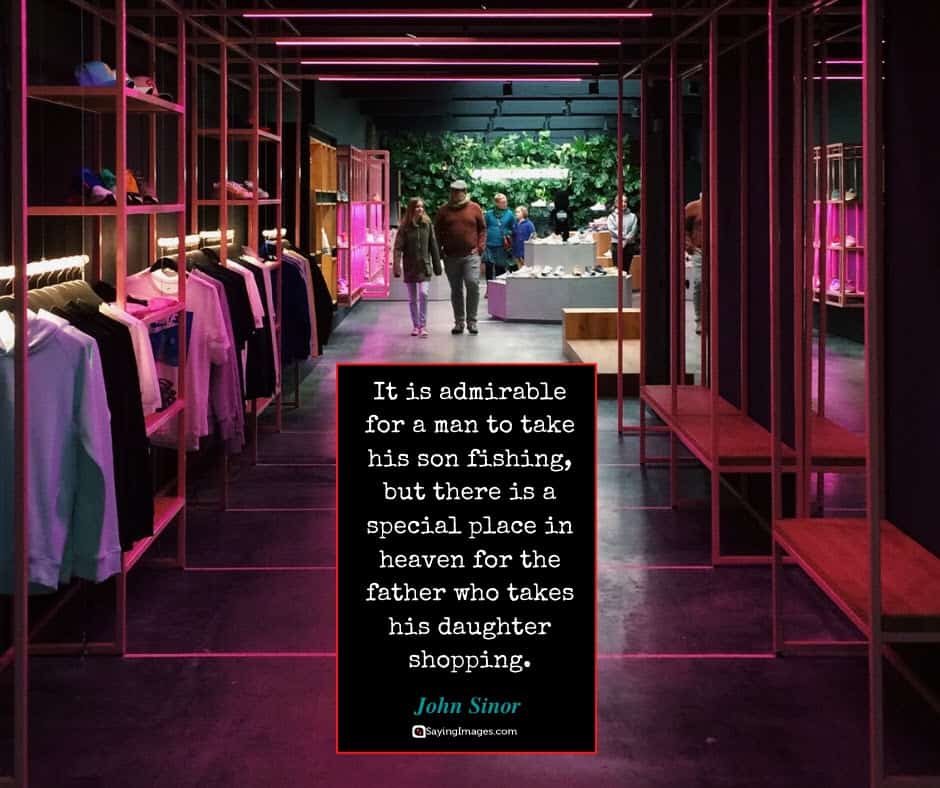 Dad, you taught me the love of a father. In your arms, I was always safe. You taught me selflessness. To you, I am forever grateful. I love you, dad.
No one is able to make the female a queen except her father… – Arab Proverb
Thinking about how awesome your dad is? Share these father and daughter quotes!