Music is our daily pick me up. When we're tired, unmotivated, or simply just not feeling it, it always swoops in and makes things livelier for us. From love songs to groovy tunes and rock and roll, we've listened to them all.
Of course, we pick the ones that we can relate to, the ones that can brighten our day. Whatever our taste in music is, it rescues us from any less than positive feelings. It's no wonder a playlist full of our favorites can easily be considered an everyday essential.
Music is our best friend dressed in feel-good words and catchy melody, to say the least. Here are 43 music quotes that will make you hum and sing along to your favorite tunes.
Music Quotes
Music touches us emotionally, where words alone can't. – Johnny Depp
The only truth is music. – Jack Kerouac
Music is very spiritual, it has the power to bring people together. – Edgar Winter
One good thing about music, when it hits you, you feel no pain. – Bob Marley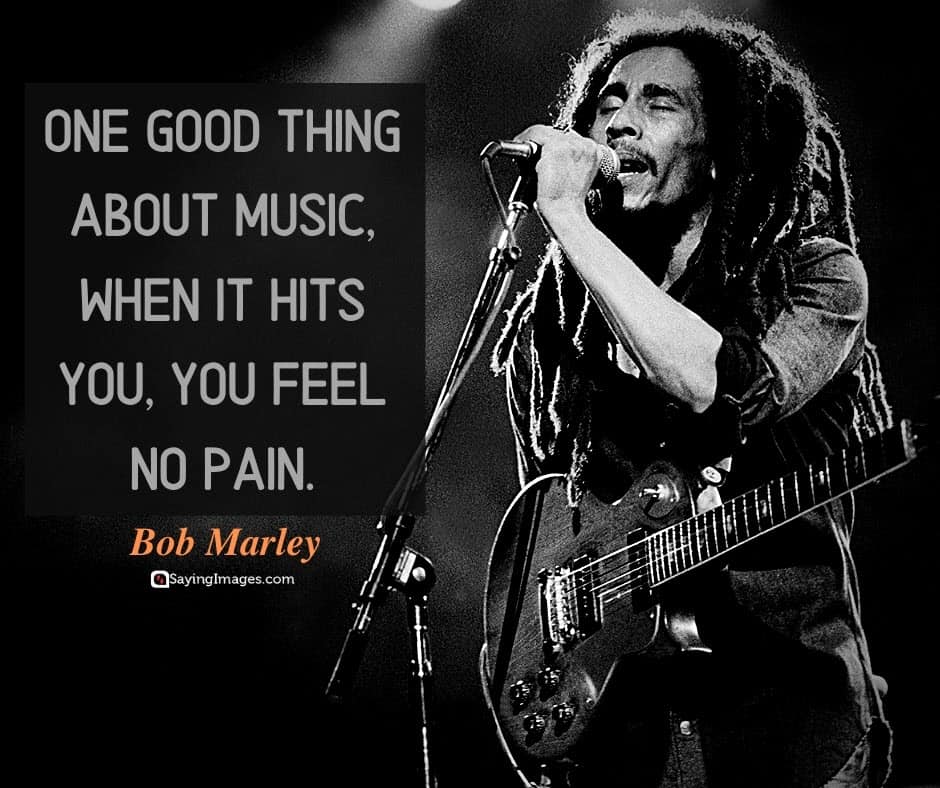 I think sometimes could I only have music on my own terms, could I live in a great city, and know where I could go whenever I wished the ablution and inundation of musical waves, that were a bath and a medicine. – Ralph Waldo Emerson
Music is forever; music should grow and mature with you, following you right on up until you die. – Paul Simon
Music is a moral law. It gives soul to the universe, wings to the mind, flight to the imagination, and charm and gaiety to life and to everything. – Plato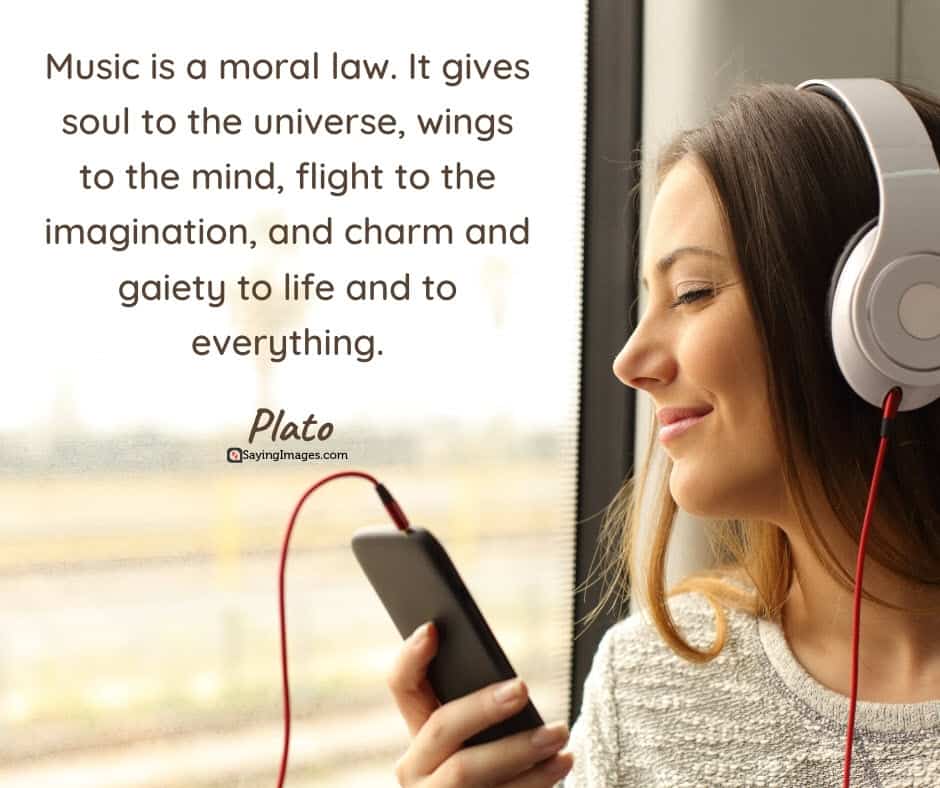 Beautiful music is the art of the prophets that can calm the agitations of the soul; it is one of the most magnificent and delightful presents God has given us. – Martin Luther
Music is moonlight in the gloomy night of life. – Jean Paul
Music in the soul can be heard by the universe. – Lao Tzu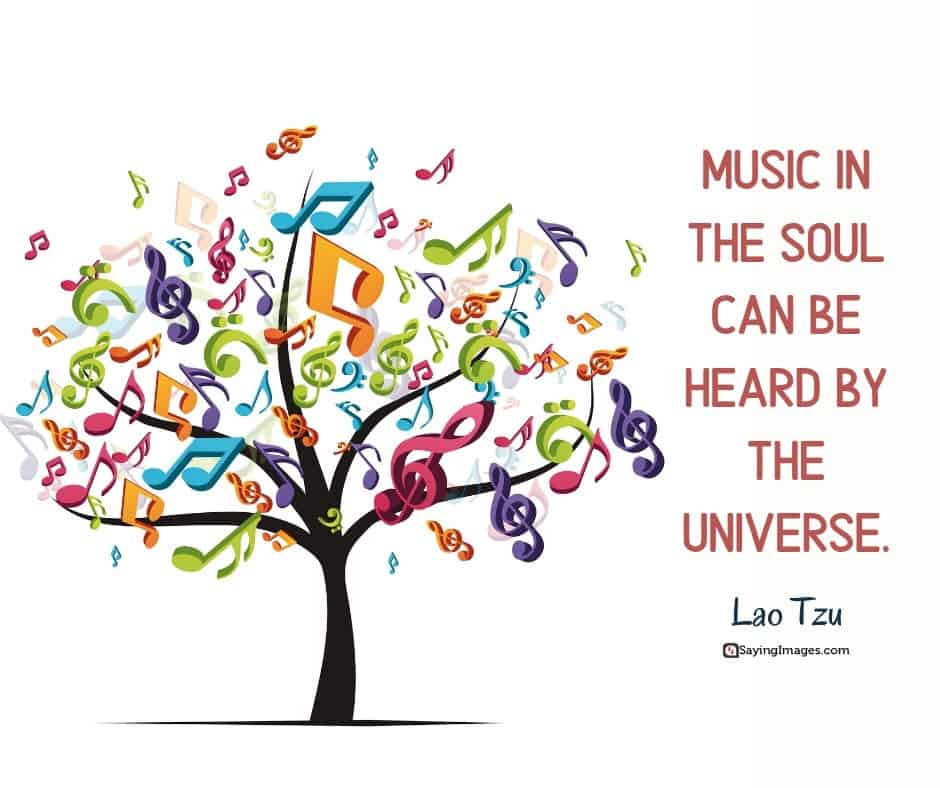 Music doesn't lie. If there is something to be changed in this world, then it can only happen through music. – Jimi Hendrix
Music is a second language to my heart. – Mara Arps
Without music, life would be a mistake. – Friedrich Nietzsche
Music expresses that which cannot be said and on which it is impossible to be silent. – Victor Hugo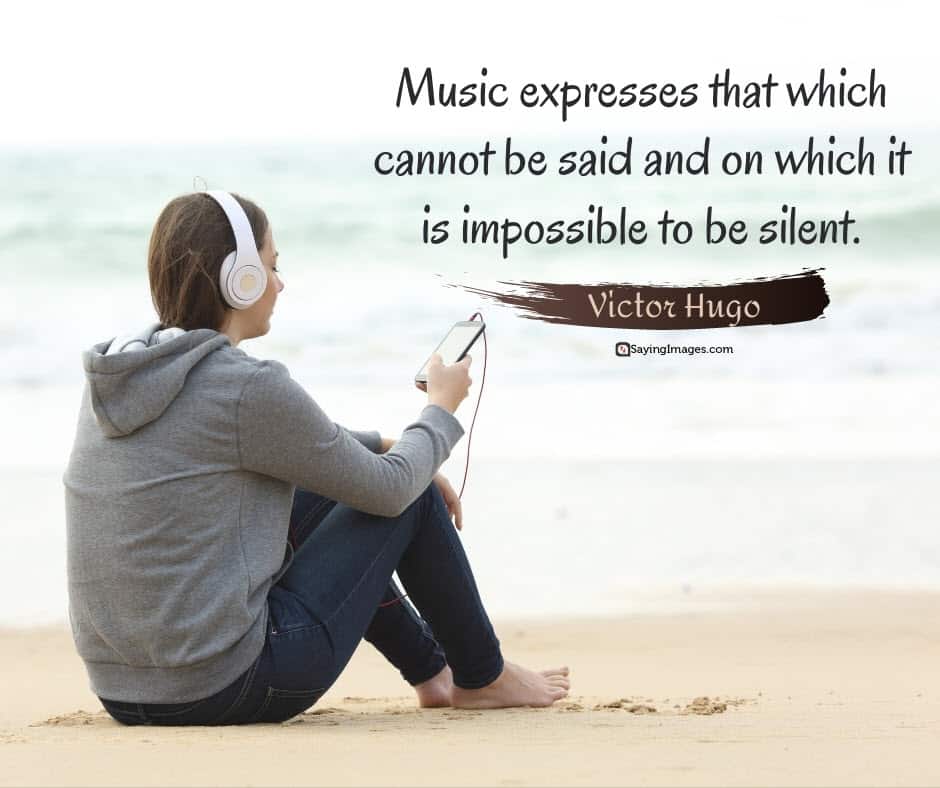 Music is an agreeable harmony for the honor of God and the permissible delights of the soul. – Johann Sebastian Bach
Music is the language of the spirit. It opens the secret of life bringing peace, abolishing strife. – Khalil Gibran
I love music. For me, music is a morning coffee. It's good medicine. It's pure magic. A good song is like a good meal – I just want to inhale it and then share a bite with someone else. – Hoda Kotb
Life, he realize, was much like a song. In the beginning, there is a mystery, in the end, there is confirmation, but it's in the middle where all the emotion resides to make the whole thing worthwhile. – Nicholas Sparks
I was born with music inside me. Music was one of my parts. Like my ribs, my kidneys, my liver, my heart. Like my blood. It was a force already within me when I arrived on the scene. It was a necessity for me-like food or water. – Ray Charles
Where words fail, music speaks. – Hans Christian Andersen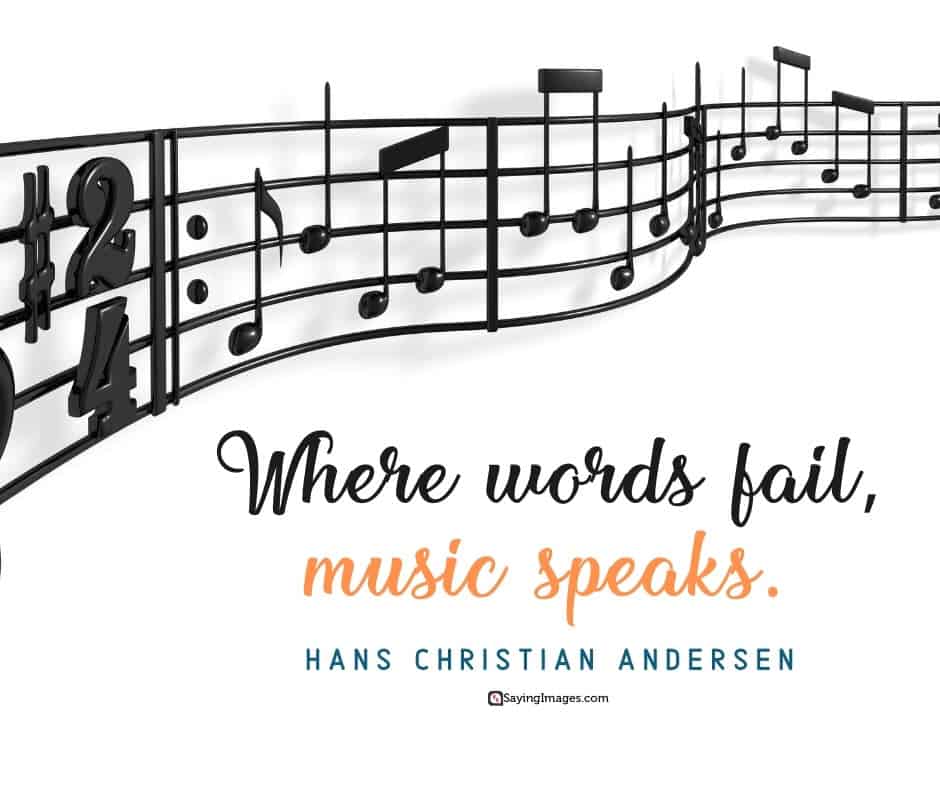 Music should strike fire from the heart of man, and bring tears from the eyes of a woman. -Ludwig van Beethoven
Next to the Word of God, the noble art of music is the greatest treasure in the world. – Martin Luther
There is nothing in the world so much like prayer as music is. – William P. Merrill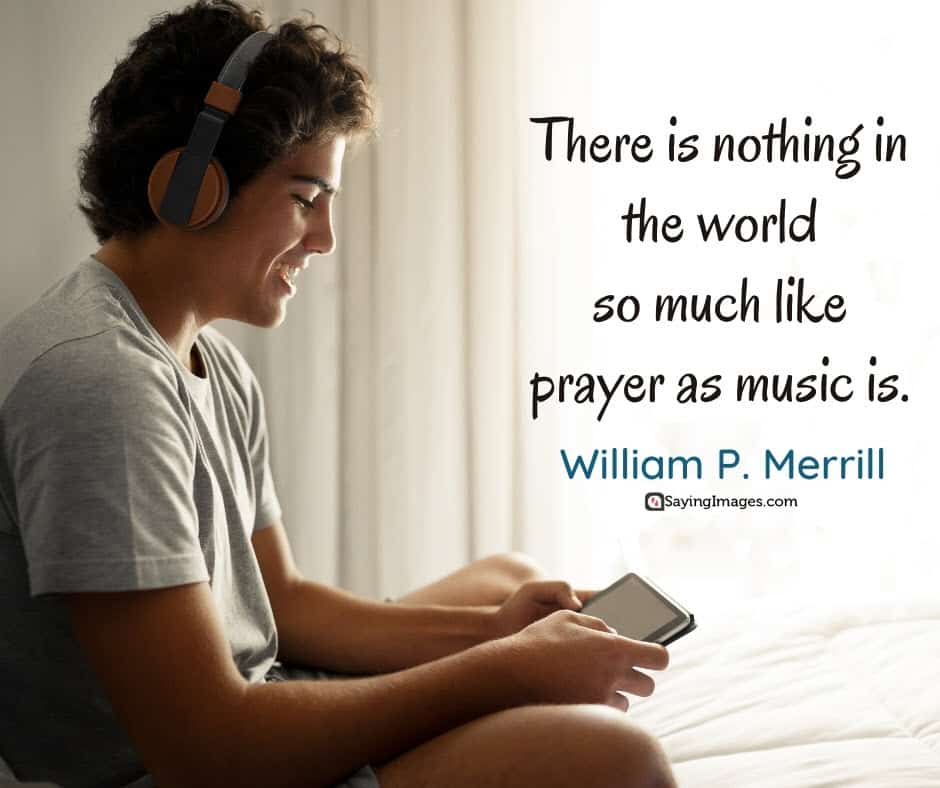 Music is the mediator between the spiritual and the sensual life. – Ludwig van Beethoven
Music was my refuge. I could crawl into the space between the notes and curl my back to loneliness. – Maya Angelou
There are more love songs than anything else. If songs could make you do something we'd all love one another. – Frank Zappa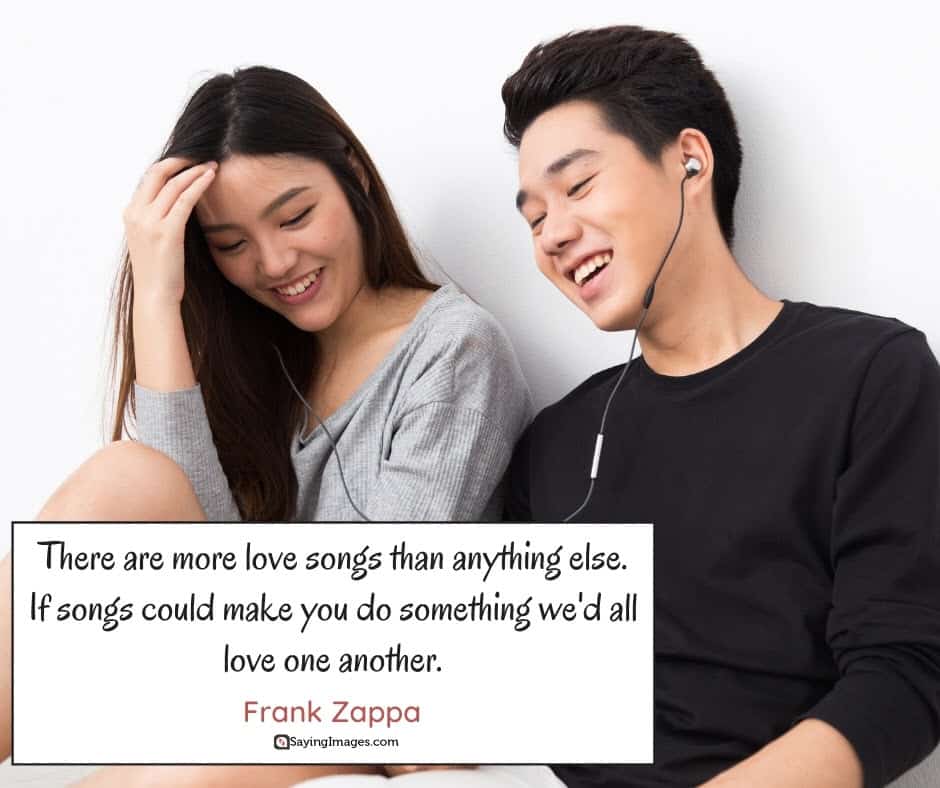 Beethoven tells you what it's like to be Beethoven and Mozart tells you what it's like to be human. Bach tells you what it's like to be the universe. – Douglas Adams
Take a music bath once or twice a week for a few seasons. You will find it is to the soul what a water bath is to the body. – Oliver Wendell Holmes
I think music in itself is healing. It's an explosive expression of humanity. It's something we are all touched by. No matter what culture we're from, everyone loves music. – Billy Joel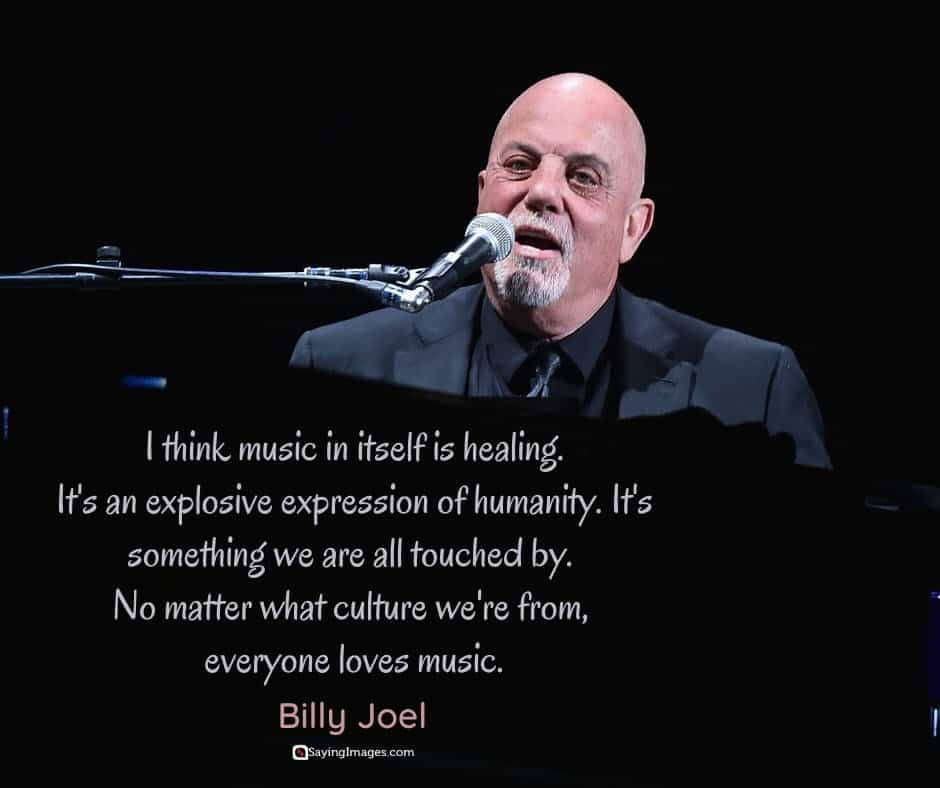 People haven't always been there for me but music always has. – Taylor Swift
Music can change the world because it can change people. – Bono
Music expresses feeling and thought, without language; it was below and before speech, and it is above and beyond all words. – Robert G. Ingersoll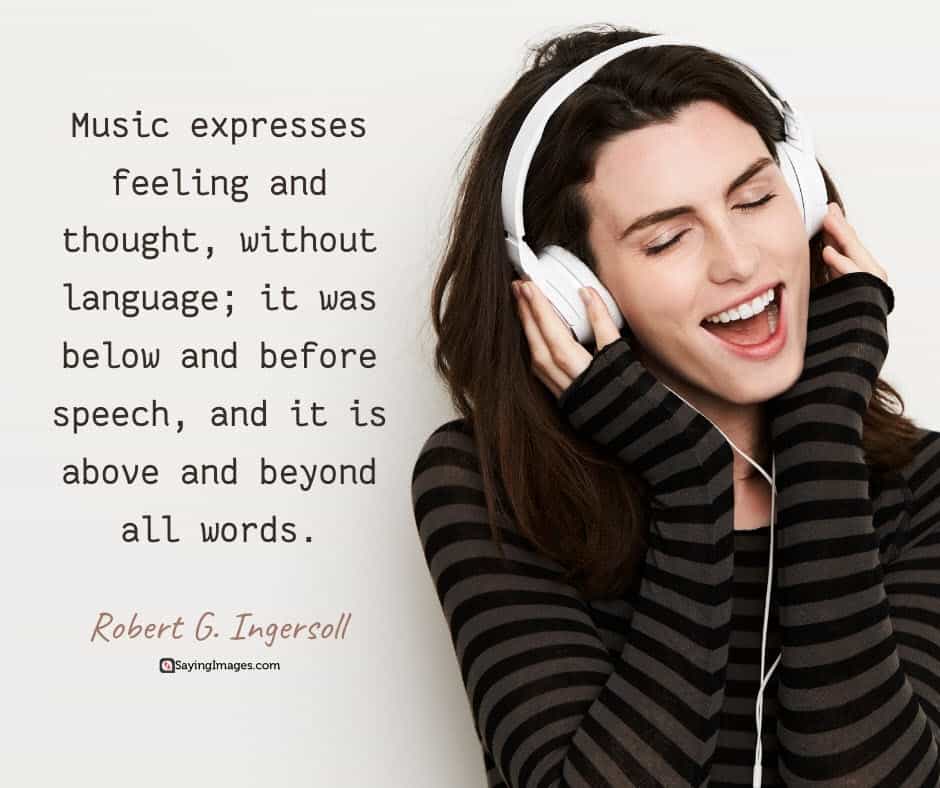 Music is the divine way to tell beautiful, poetic things to the heart. – Pablo Casals
When I hear music, I fear no danger. I am invulnerable. I see no foe. I am related to the earliest times, and to the latest. – Henry David Thoreau
If I were not a physicist, I would probably be a musician. I often think in music. I live my daydreams in music. I see my life in terms of music. – Albert Einstein
You know what music is? God's little reminder that there's something else besides us in this universe, a harmonic connection between all living beings, everywhere, even the stars. – Robin Williams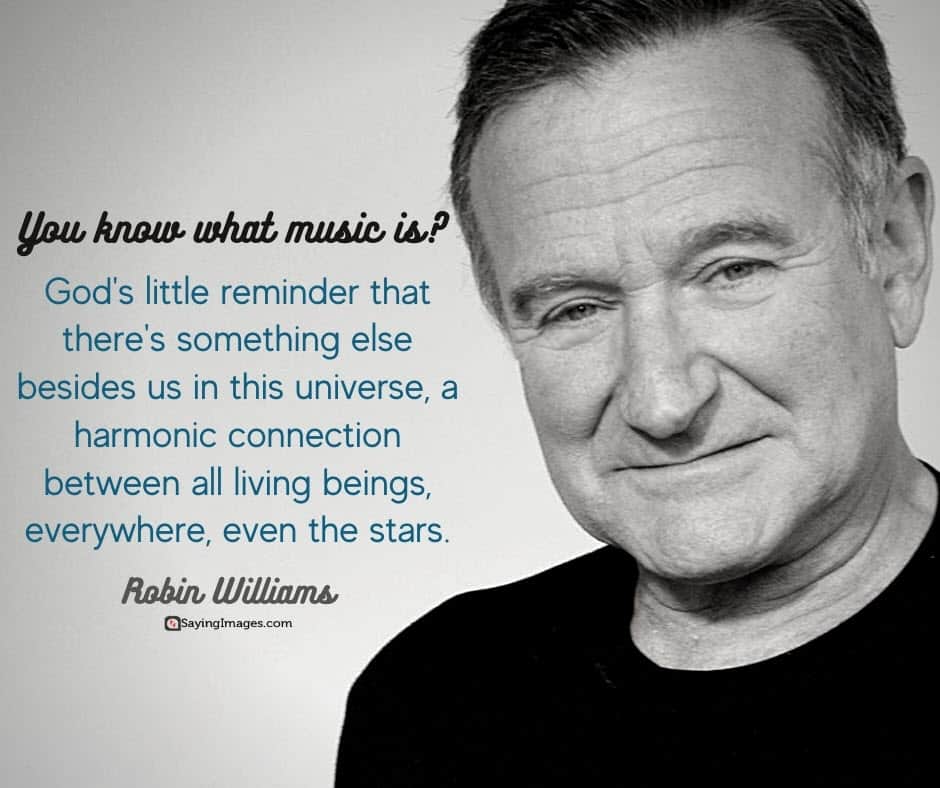 Music is the strongest form of magic. – Marilyn Manson
Music washes away from the soul the dust of everyday life. – Berthold Auerbach
Music is … A higher revelation than all Wisdom & Philosophy. – Ludwig van Beethoven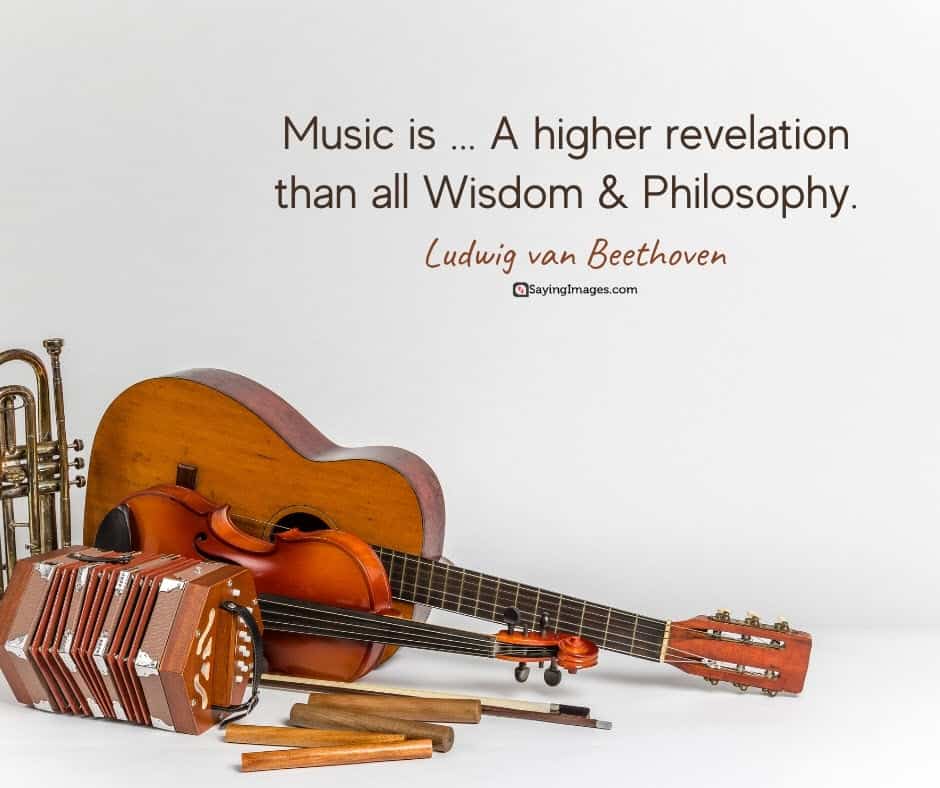 Music is the great uniter. An incredible force. Something that people who differ on everything and anything else can have in common. – Sarah Dessen, "Just Listen"
Music is the wine that fills the cup of silence. – Robert Fripp
If music be the food of love, play on,
Give me excess of it; that surfeiting,
The appetite may sicken, and so die. 
-William Shakespeare, "Twelfth Night"
It was the moment I realized what music can do to people, how it can make you hurt and feel so good all at once. – Nina LaCour, "Hold Still"
Share these 43 music quotes first and play your go-to music next.