If you are tired of hanging on, this is your sign from your universe. Maybe it's time to give up.
There is a golden time for everything — a time to keep holding on and a time to just give up. The latter is important in life because we cannot make new beginnings if we continue to hold on to things that are no longer good for us.
So whether it's a lover, a bad relationship, a stressful job, or a seemingly hopeless endeavor, it's time to stop and take stock. Arm yourself with new dreams, dust yourself off, and continue your journey with a lighter heart. Good luck!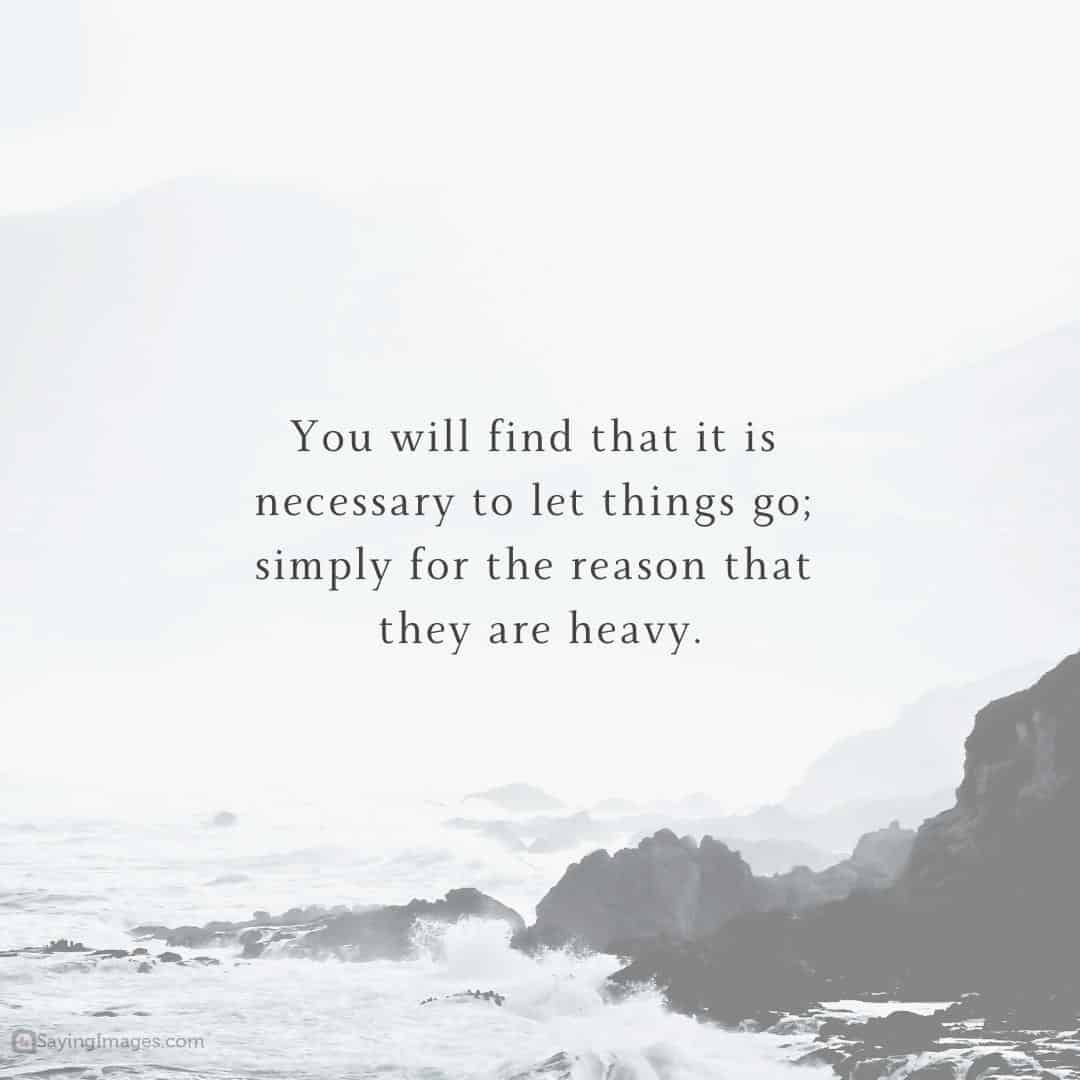 You will find that it is necessary to let things go; simply for the reason that they are heavy. So let them go, let go of them. I tie no weights to my ankles. – C. Joybell C.
Move on, Gorgeous. There are men who would beg for your beautiful heart.
Nothing in the universe can stop you from letting go and starting over. – Guy Finley
Some of us think holding on makes us strong, but sometimes it is letting go. – Herman Hesse
Letting go means to come to the realization that some people are a part of your history, but not a part of your destiny. – Steve Maraboli
Letting go helps us to to live in a more peaceful state of mind and helps restore our balance. It allows others to be responsible for themselves and for us to take our hands off situations that do not belong to us. This frees us from unnecessary stress. – Melody Beattie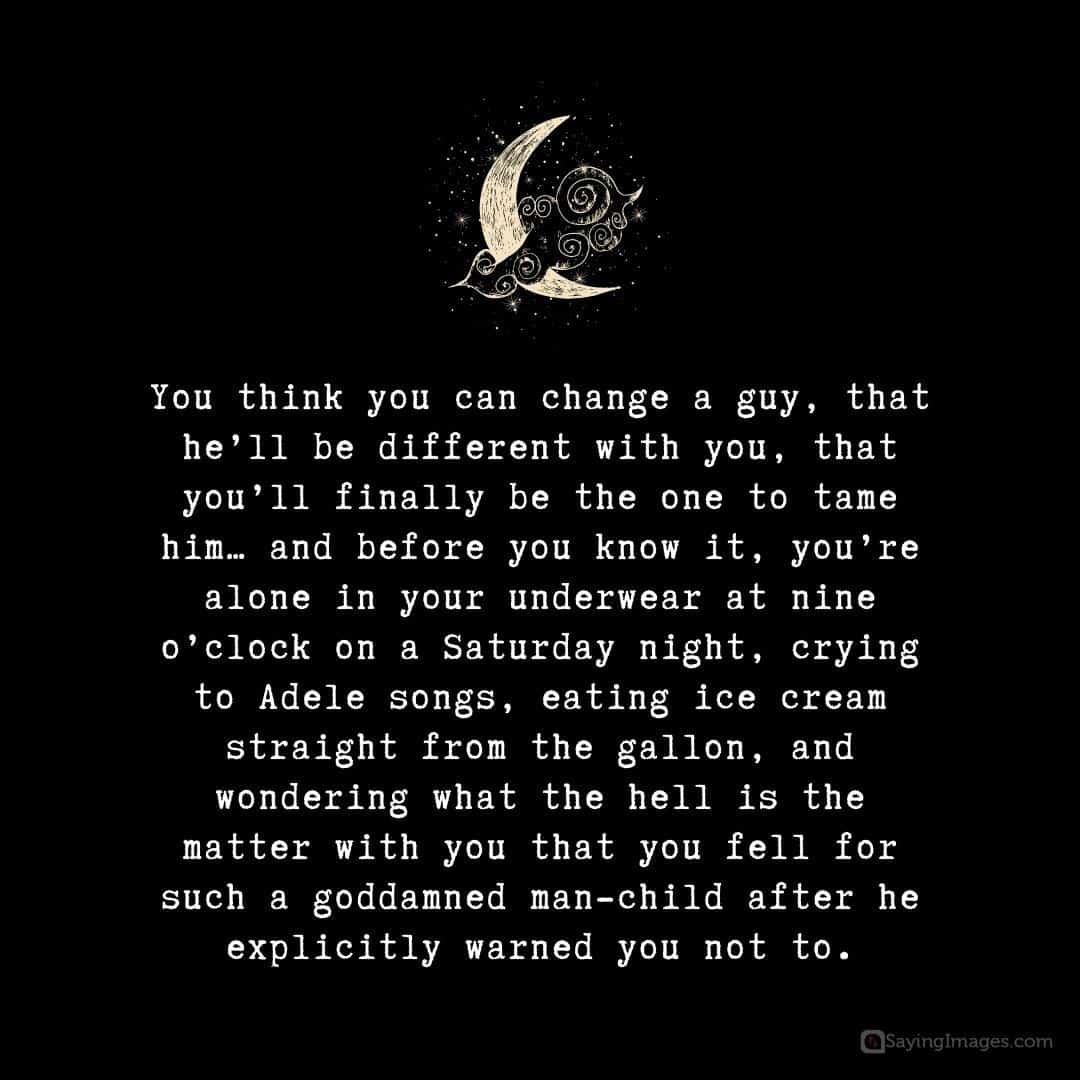 You think you can change a guy, that he'll be different with you, that you'll finally be the one to tame him… and before you know it, you're alone in your underwear at nine o'clock on a Saturday night, crying to Adele songs, eating ice cream straight from the gallon, and wondering what the hell is the matter with you that you fell for such a goddamned man-child after he explicitly warned you not to. – Julie Johnson
I just wanted to tell you that I understand if you go. It's okay if you have to leave us. It's okay if you want to stop fighting. – Gayle Forman, If I Stay
Last night I lost the world, and gained the universe. – C. JoyBell C.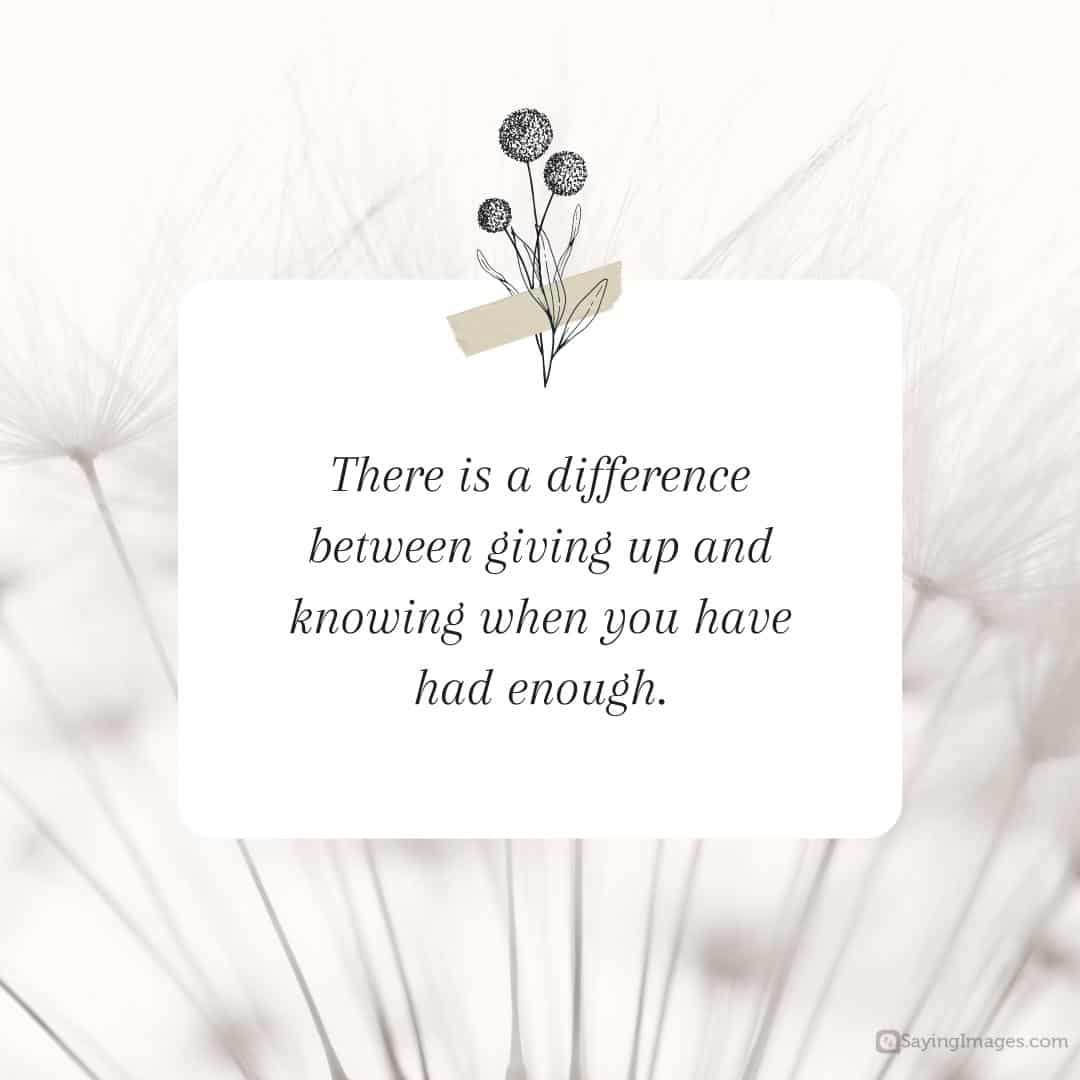 There is a difference between giving up and knowing when you have had enough. – Joanne Reed
If letting go, if letting people and things work themselves out in the way that they needed to without your help was the most important thing, then it was also the hardest. – Deb Caletti
Sometimes the sparrow felt tired, sometimes he even felt like giving up, but that was when he spoke the happiest. – Michael James Payne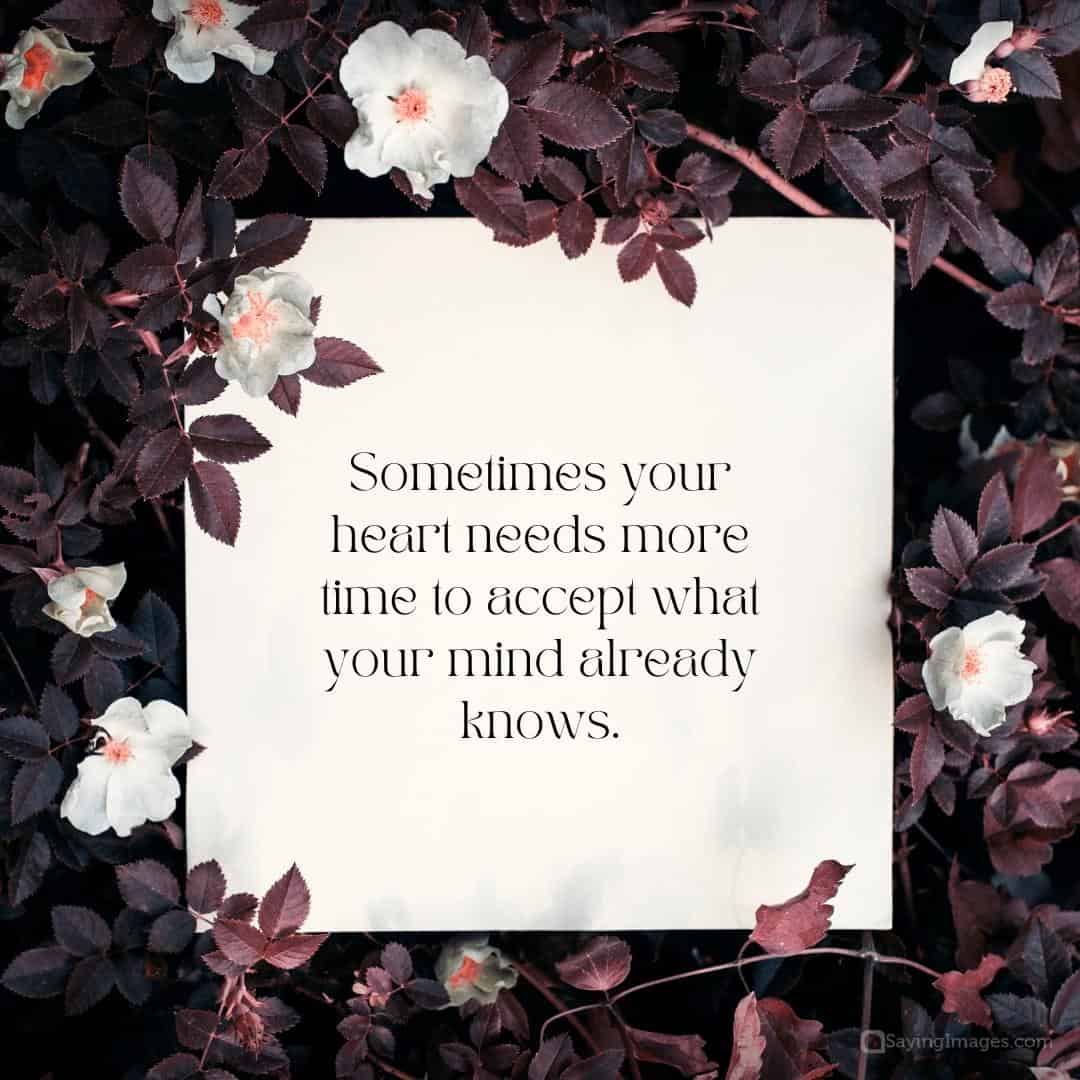 Sometimes your heart needs more time to accept what your mind already knows.
Sometimes a door appears in front of you; You keep trying to open it and get in! However, if you give up the door, the road before you suddenly opens! – Mehmet Murat ildan
No one gives up on something until it turns on them, whether or not that thing is real or unreal. – Thomas Ligotti, Teatro Grottesco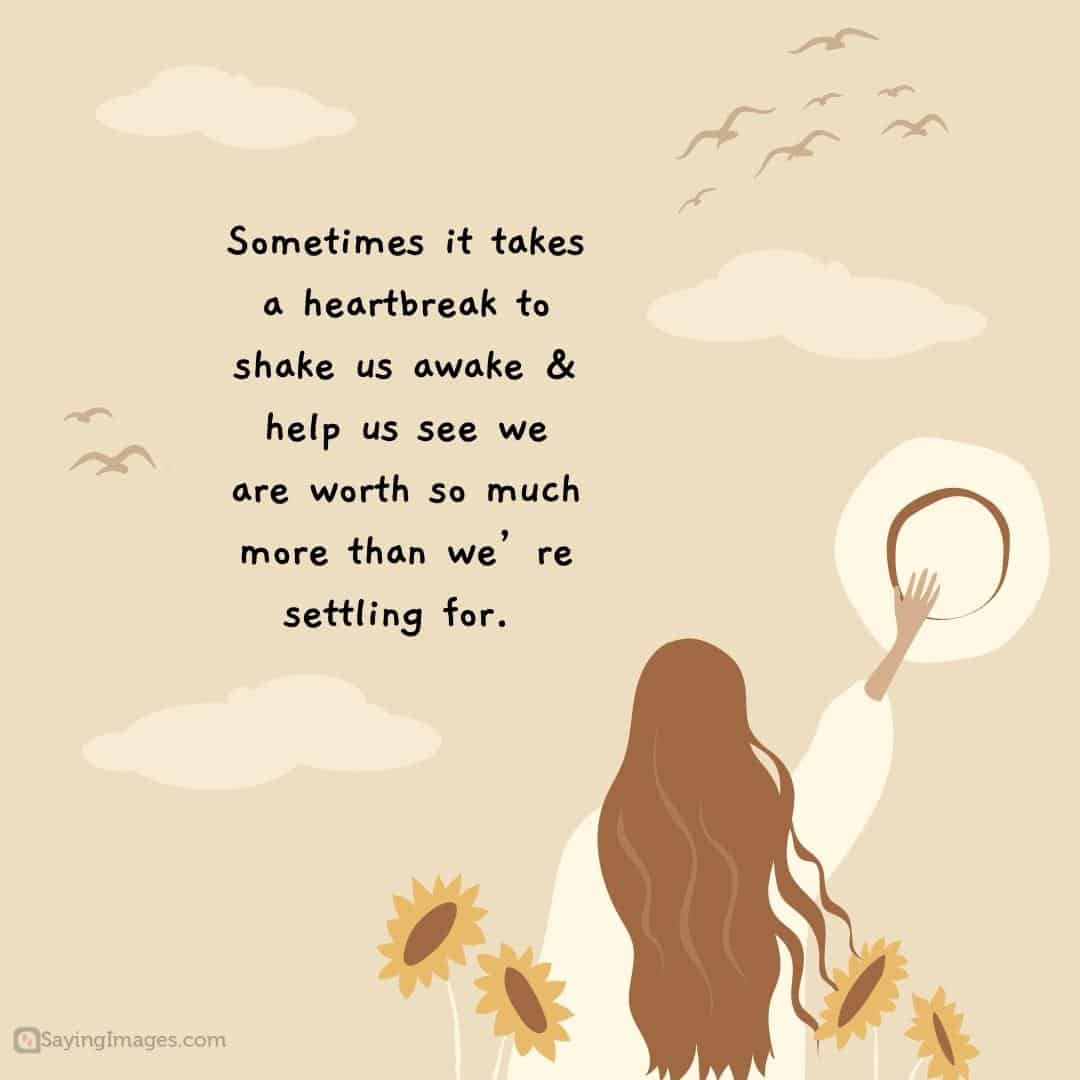 Sometimes it takes a heartbreak to shake us awake & help us see we are worth so much more than we're settling for. – Mandy Hale, The Single Woman: Life, Love, and a Dash of Sass
Every day she wanted to give up, she promised the girl in the mirror 'not today. – Giovannie de Sadeleer
Time doesn't heal emotional pain, you need to learn how to let go. – Roy T. Bennett, The Light in the Heart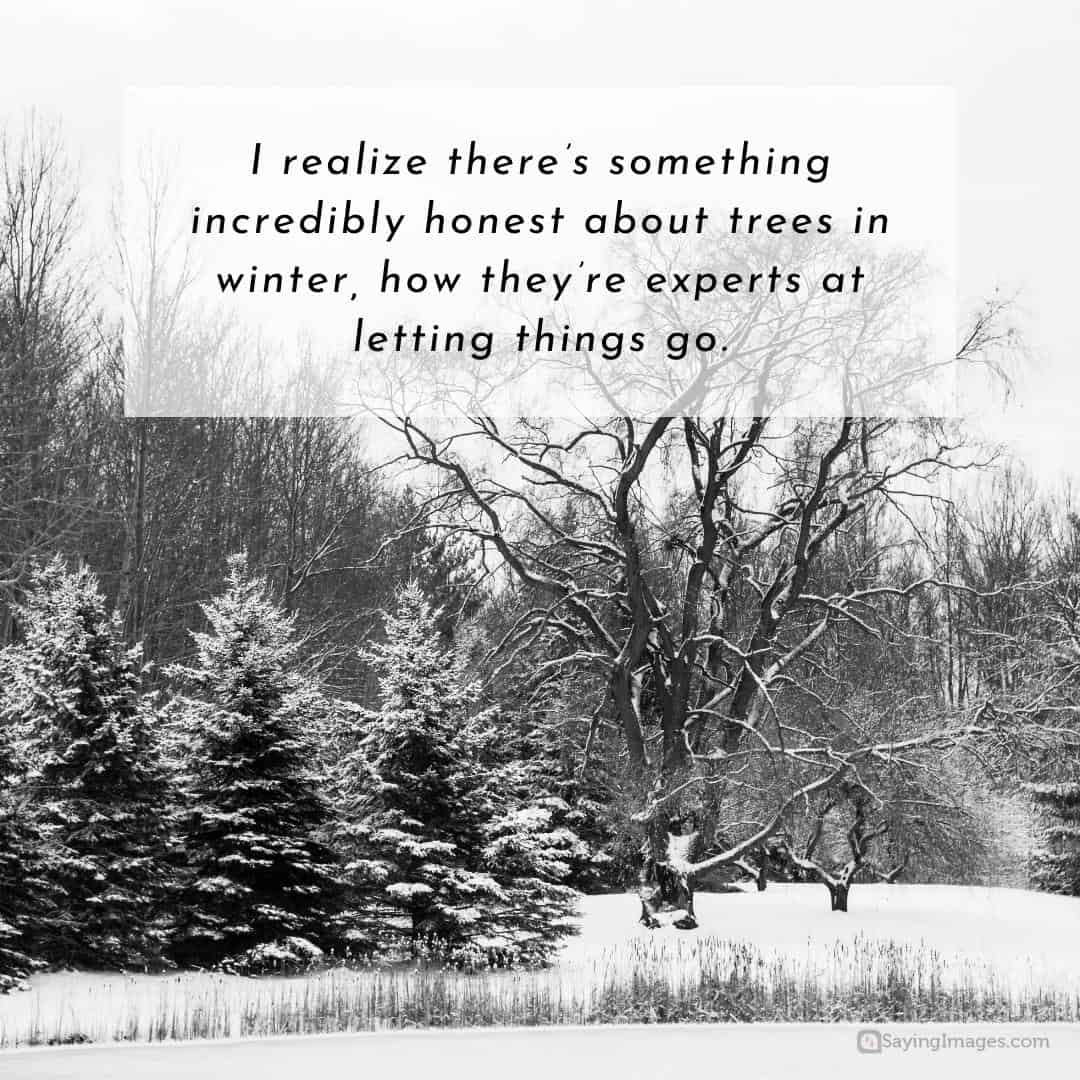 I realize there's something incredibly honest about trees in winter, how they're experts at letting things go. – Jeffrey McDaniel
Give up … it's time to quit,' I don't think I've ever really accepted those kinds of words in my life or vocabulary. – Willie Aames
Sometimes it is necessary to destroy all attachments in order to win over yourself. – Elif Shafak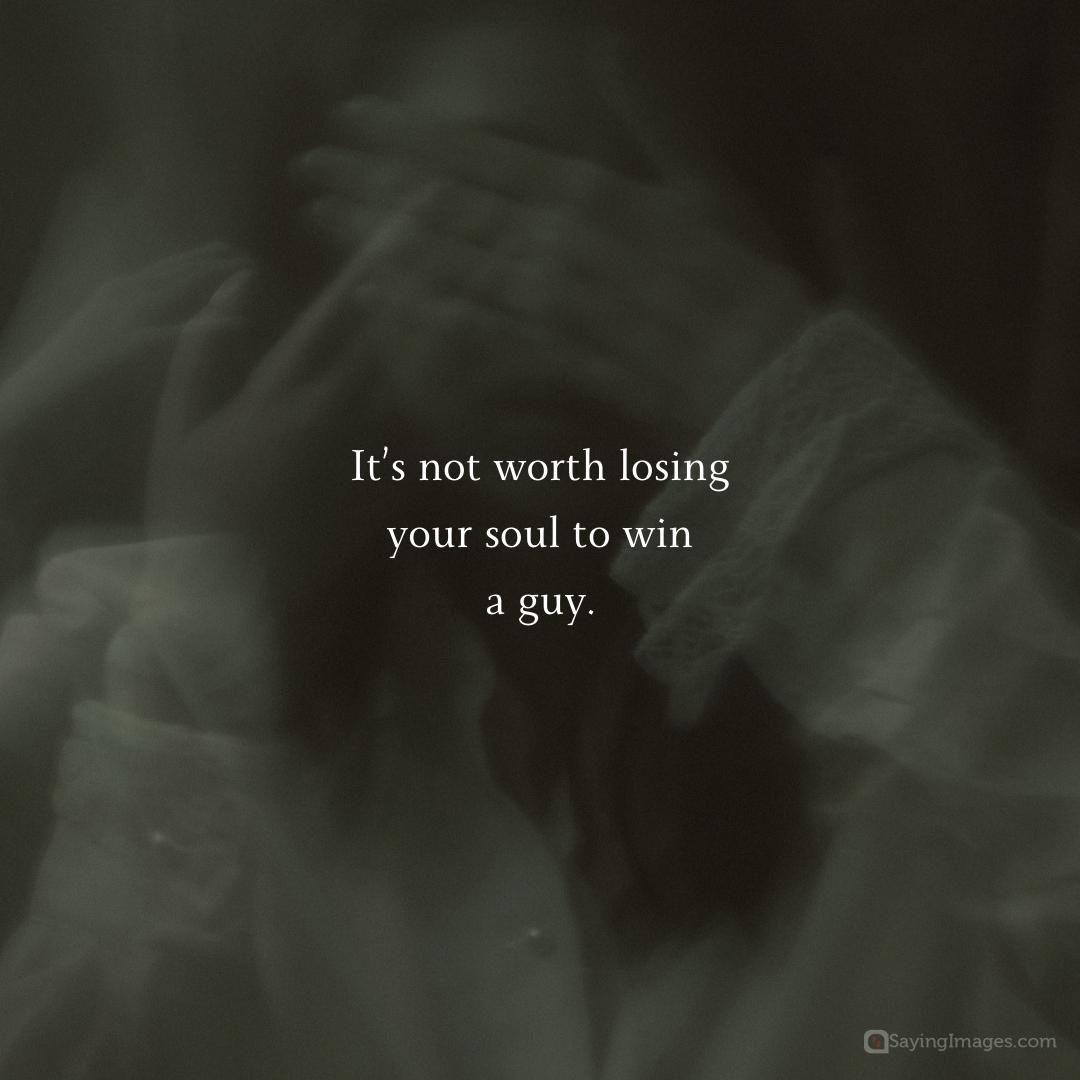 It's not worth losing your soul to win a guy. – Daniel Nayeri, Another Faust
If you're looking for a happy ending and can't seem to find one, may be it's time you start looking for a new beginning instead… – Ritu Ghatourey
All the art of living lies in a fine mingling of letting go and holding on. – Havelock Ellis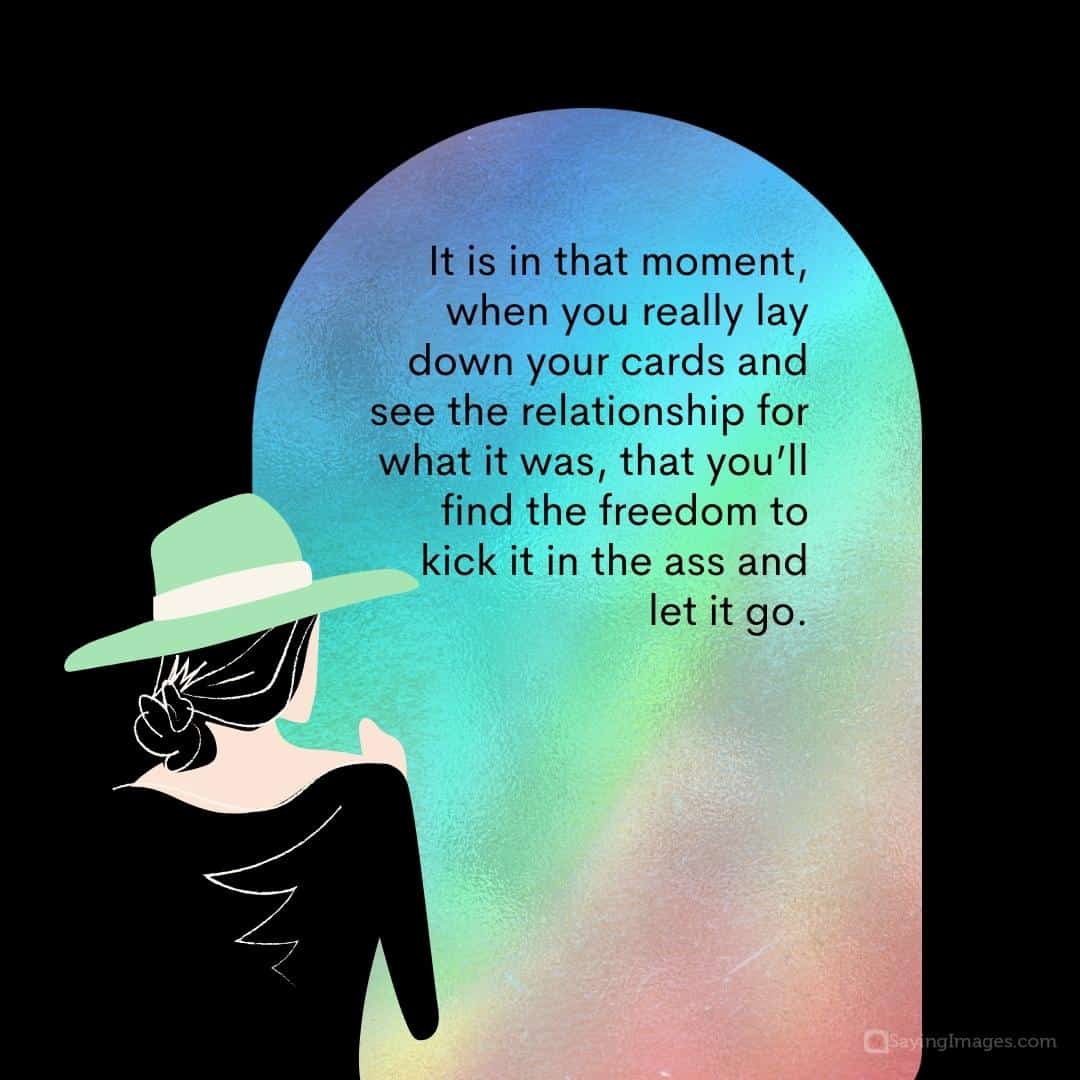 It is in that moment, when you really lay down your cards and see the relationship for what it was, that you'll find the freedom to kick it in the ass and let it go. – Greg Behrendt
Things don't go wrong and break your heart so you can become bitter and give up. They happen to break you down and build you up so you can be all that you were intended to be. – Charlie Tremendous Jones
You will find that it is necessary to let things go; simply for the reason that they are heavy. So let them go, let go of them. I tie no weights to my ankles. – C. Joybell C.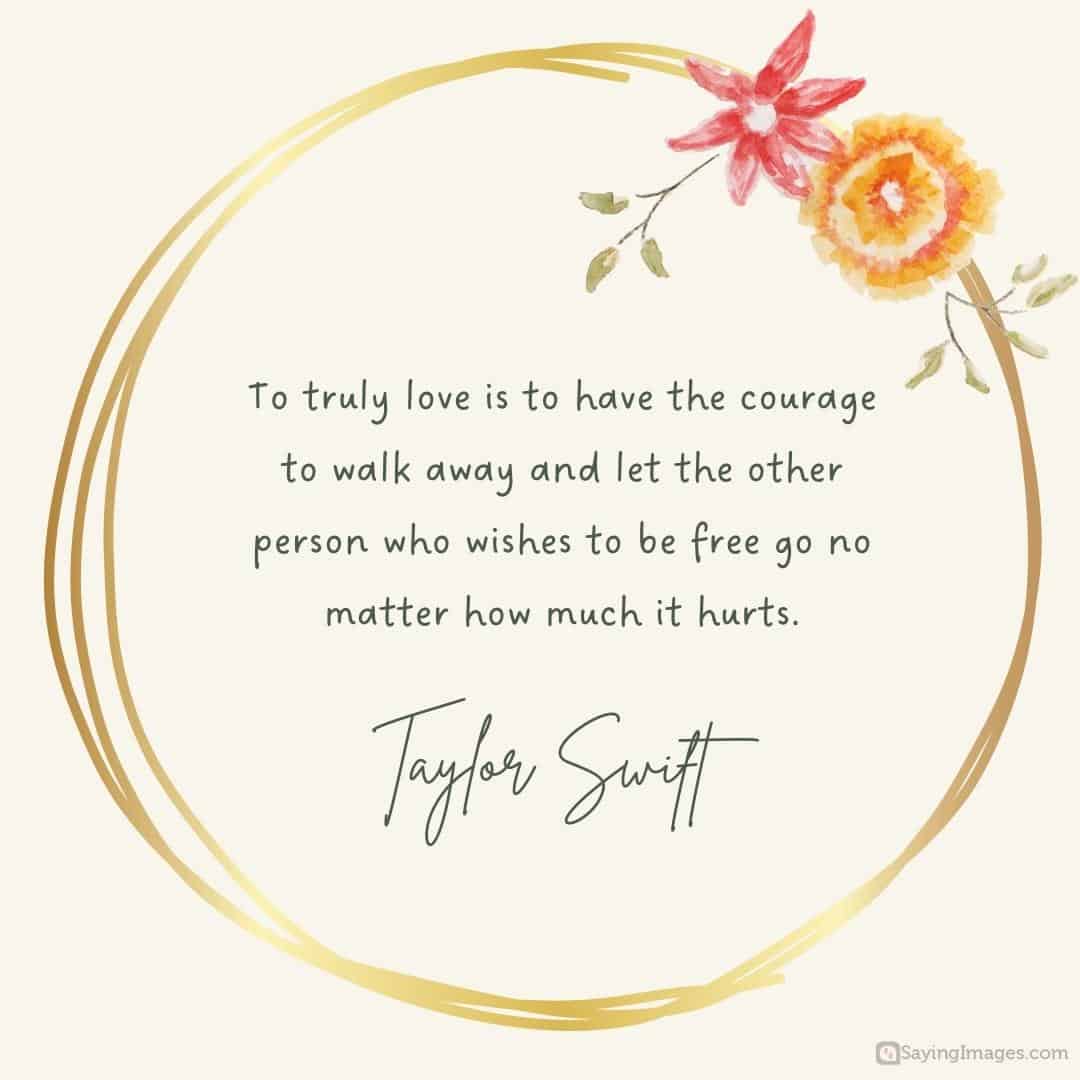 To truly love is to have the courage to walk away and let the other person who wishes to be free go no matter how much it hurts. – Taylor Swift
Psychologically, the worst feeling ever is not knowing whether to wait or give up. – Nitya Prakash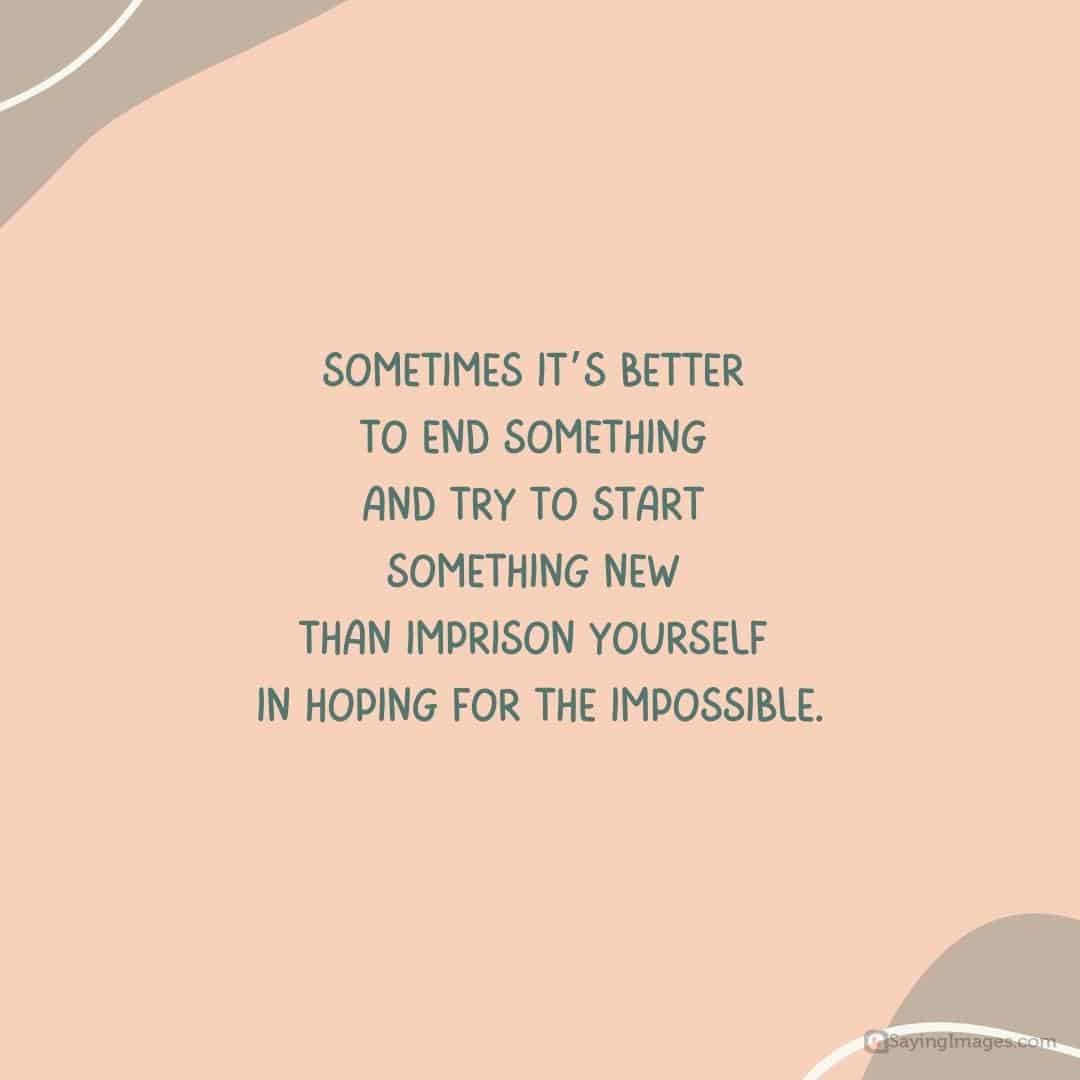 Sometimes it's better to end something and try to start something new than imprison yourself in hoping for the impossible. – Karen Salmansohn
In the process of letting go you will lose many things from the past, but you will find yourself. – Deepak Chopra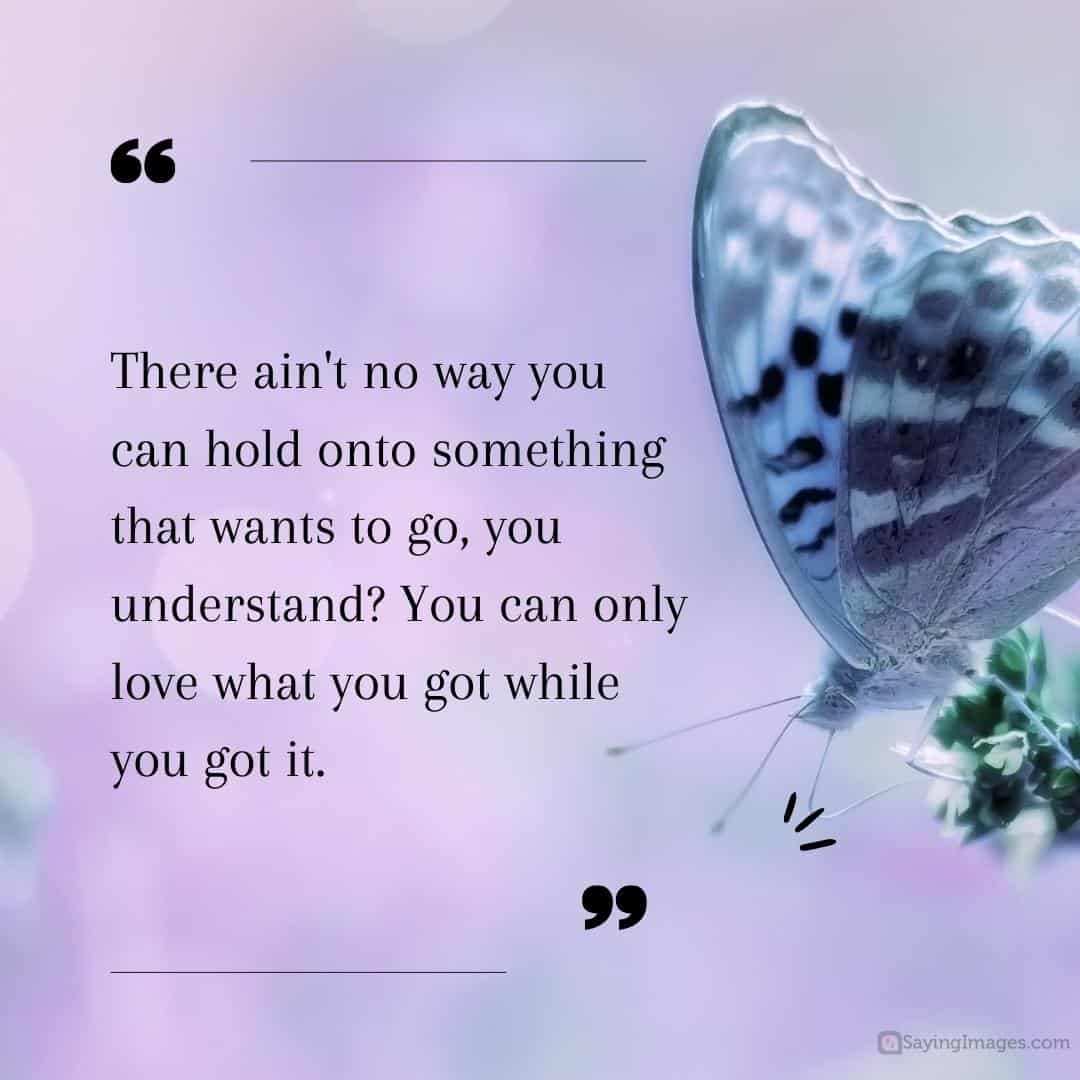 There ain't no way you can hold onto something that wants to go, you understand? You can only love what you got while you got it. – Kate DiCamillo, Because of Winn-Dixie
You can cry. You can scream. You can give up.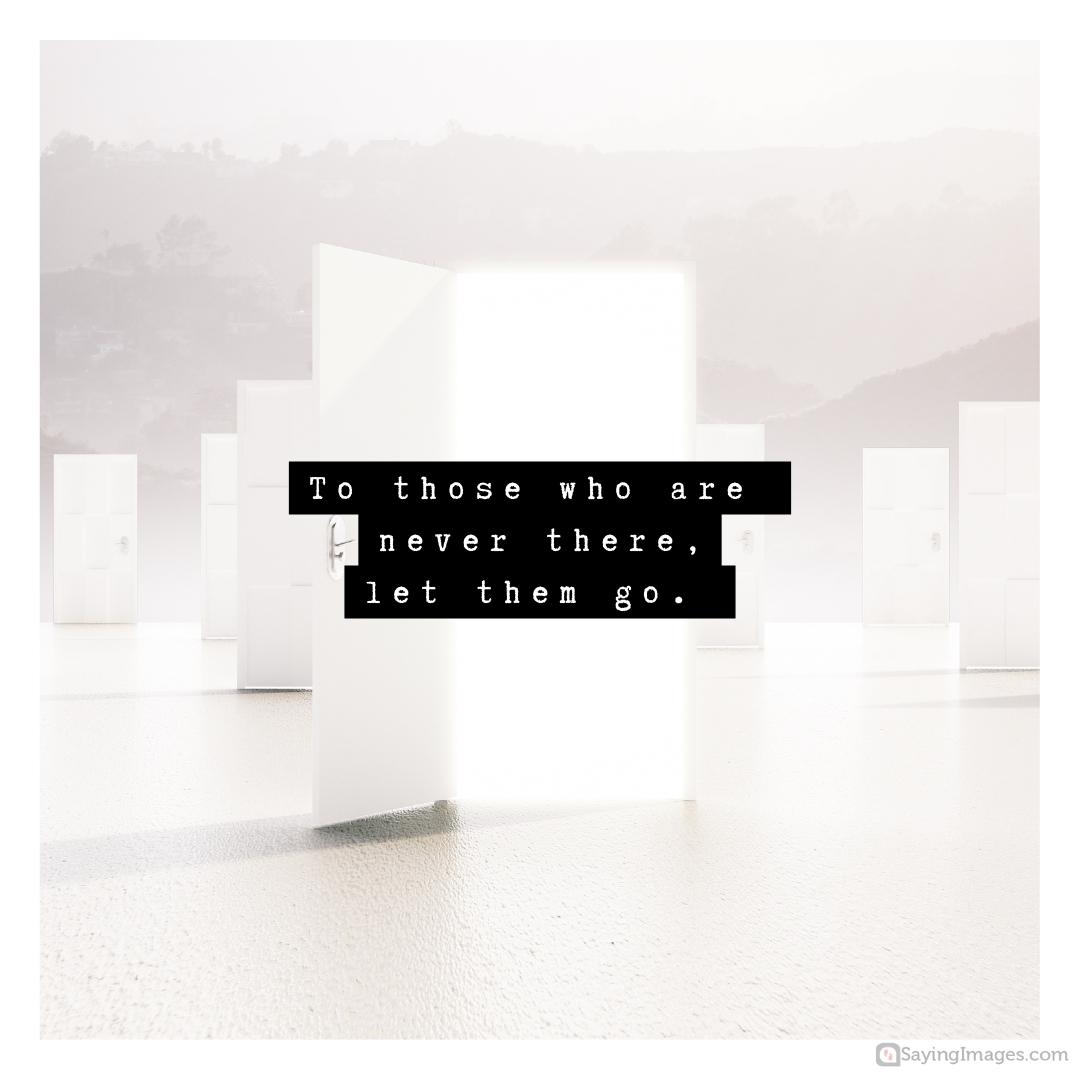 To those who are never there, let them go. – Nitya Prakash
There is a time for departure, even when there's no certain place to go. – Tennessee Williams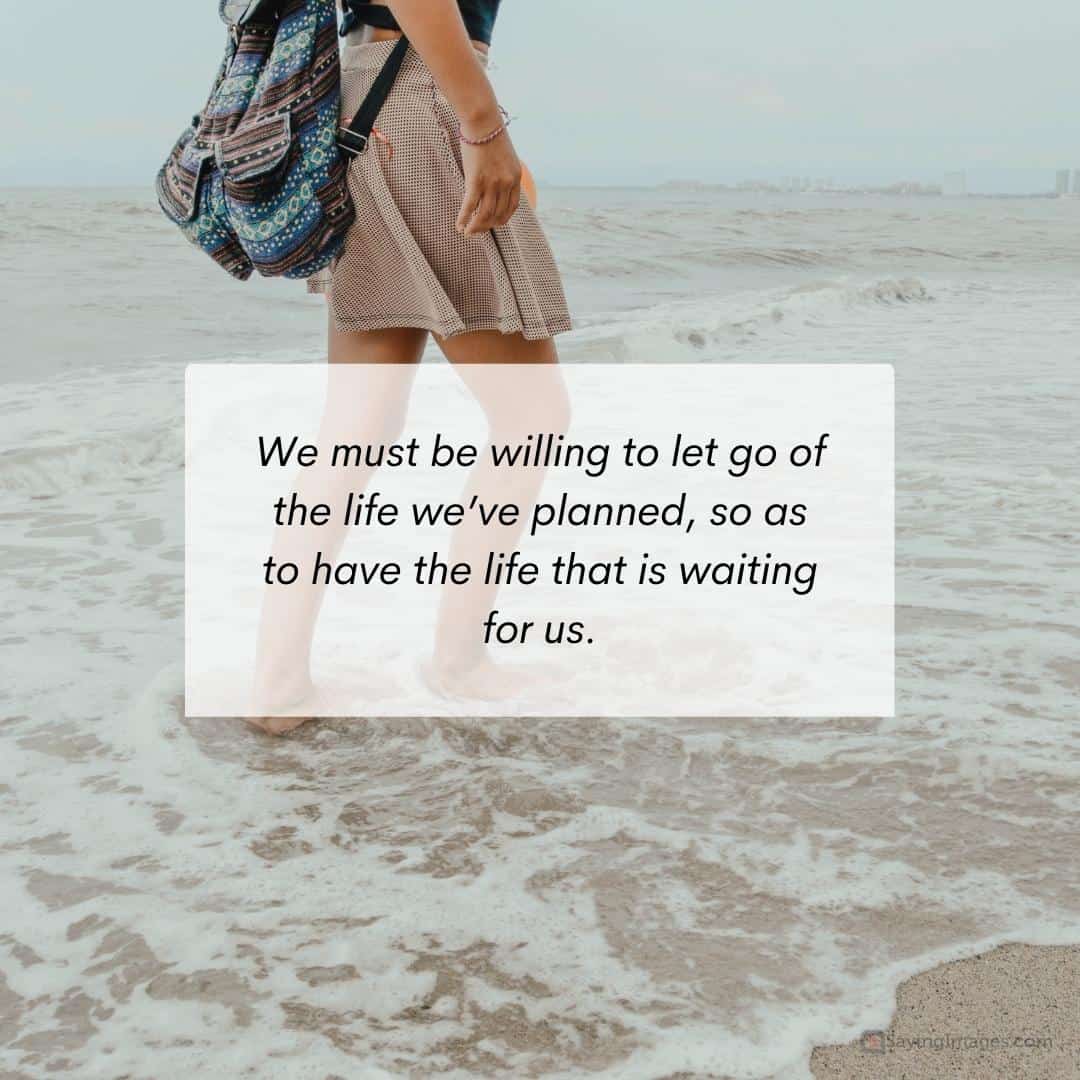 We must be willing to let go of the life we've planned, so as to have the life that is waiting for us. – Joseph Campbell
The truth is, unless you let go, unless you forgive yourself, unless you forgive the situation, unless you realize that the situation is over, you cannot move forward. – Steve Maraboli, Unapologetically You: Reflections on Life and the Human Experience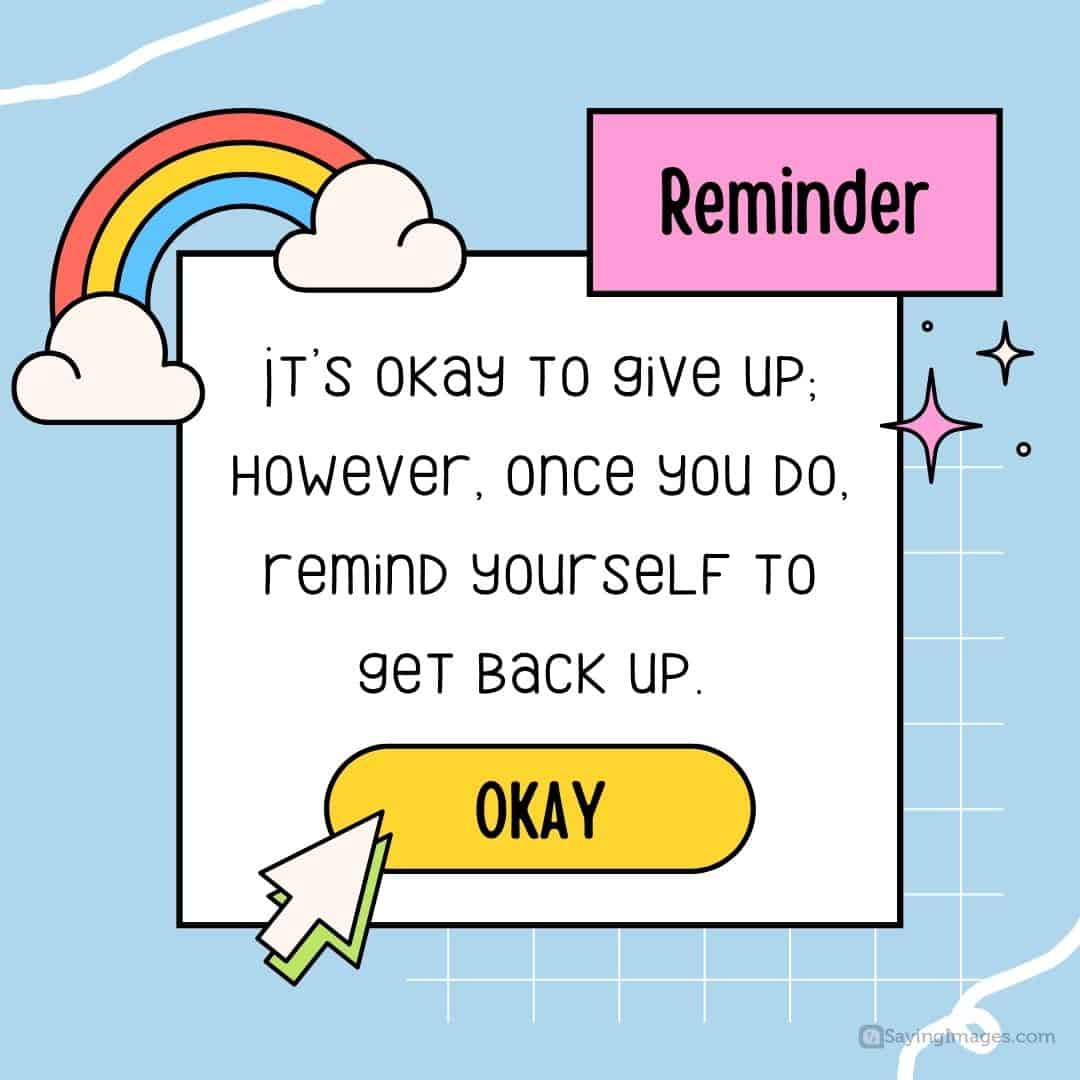 It's okay to give up; however, once you do, remind yourself to get back up. – Shaa Zainol
Stop wasting your time on people who treat you good one day, then act like you don't exist the next day.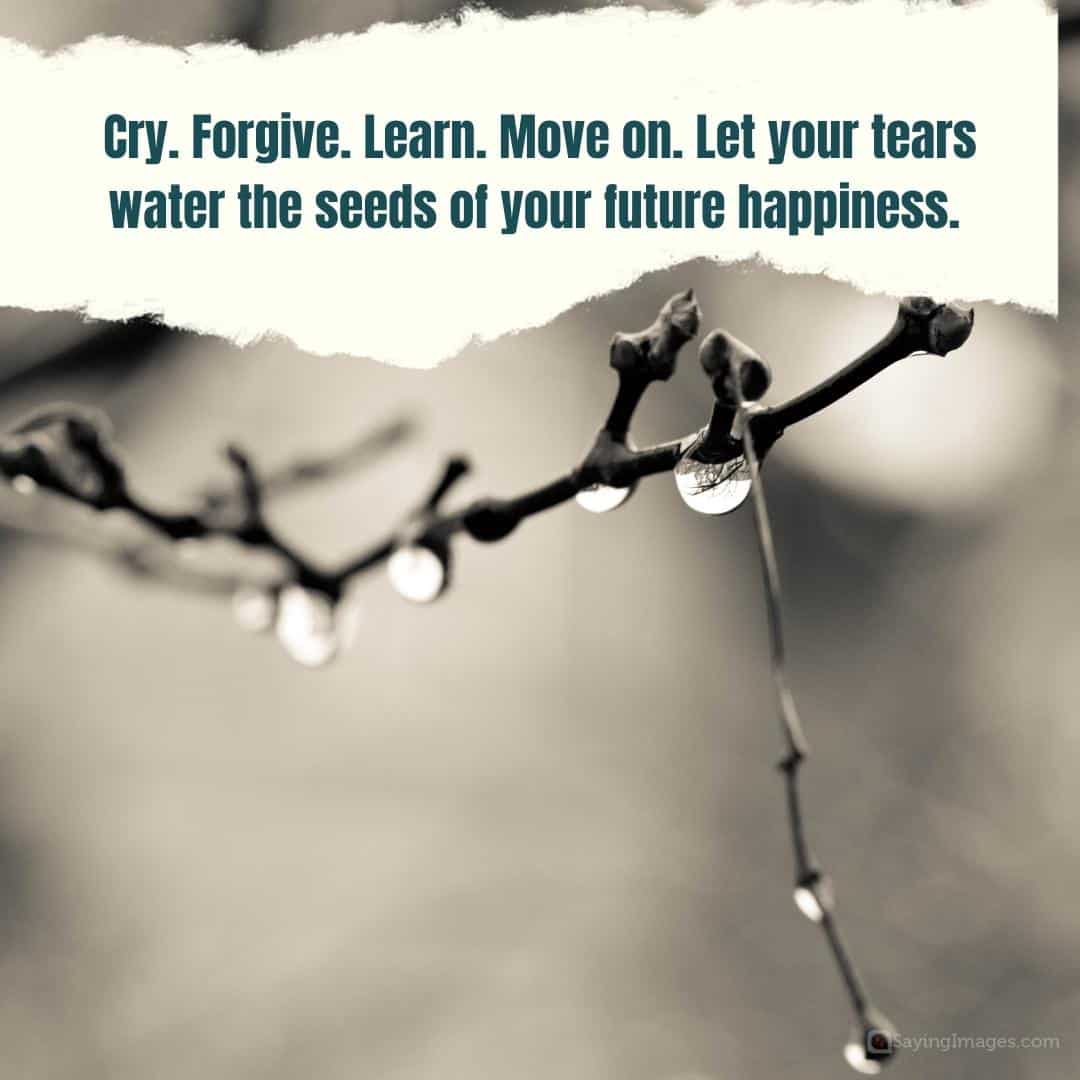 Cry. Forgive. Learn. Move on. Let your tears water the seeds of your future happiness. – Steve Maraboli
Be lost. Give up. Give In. in the end It would be better to surrender before you begin. be lost. Be lost And then you will not care if you are ever found. – Victoria Schwab, Vicious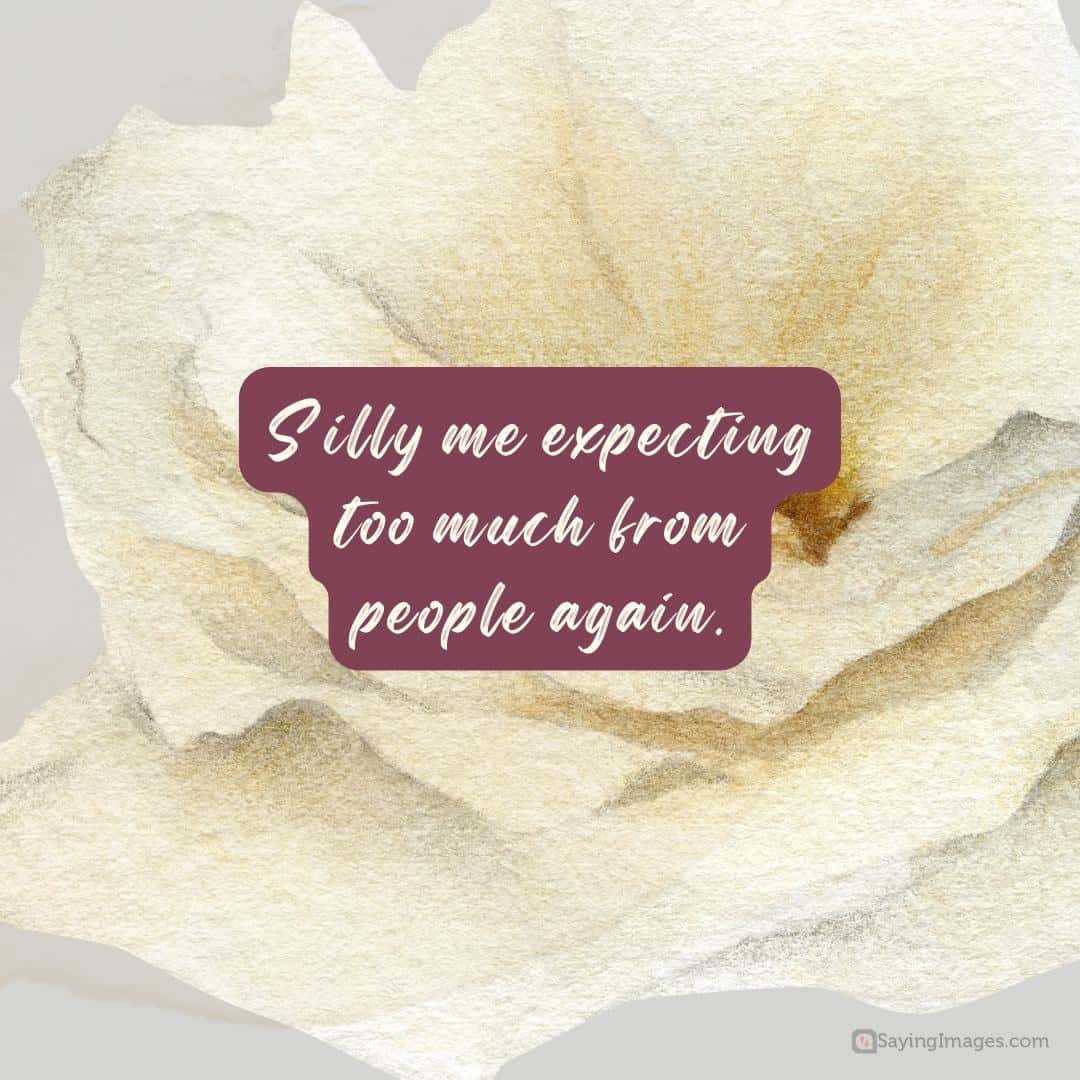 Sill me expecting too much from people again.
Giving up is always an option, but not always a failure. – Cameron Conaway, Caged: Memoirs of a Cage-Fighting Poet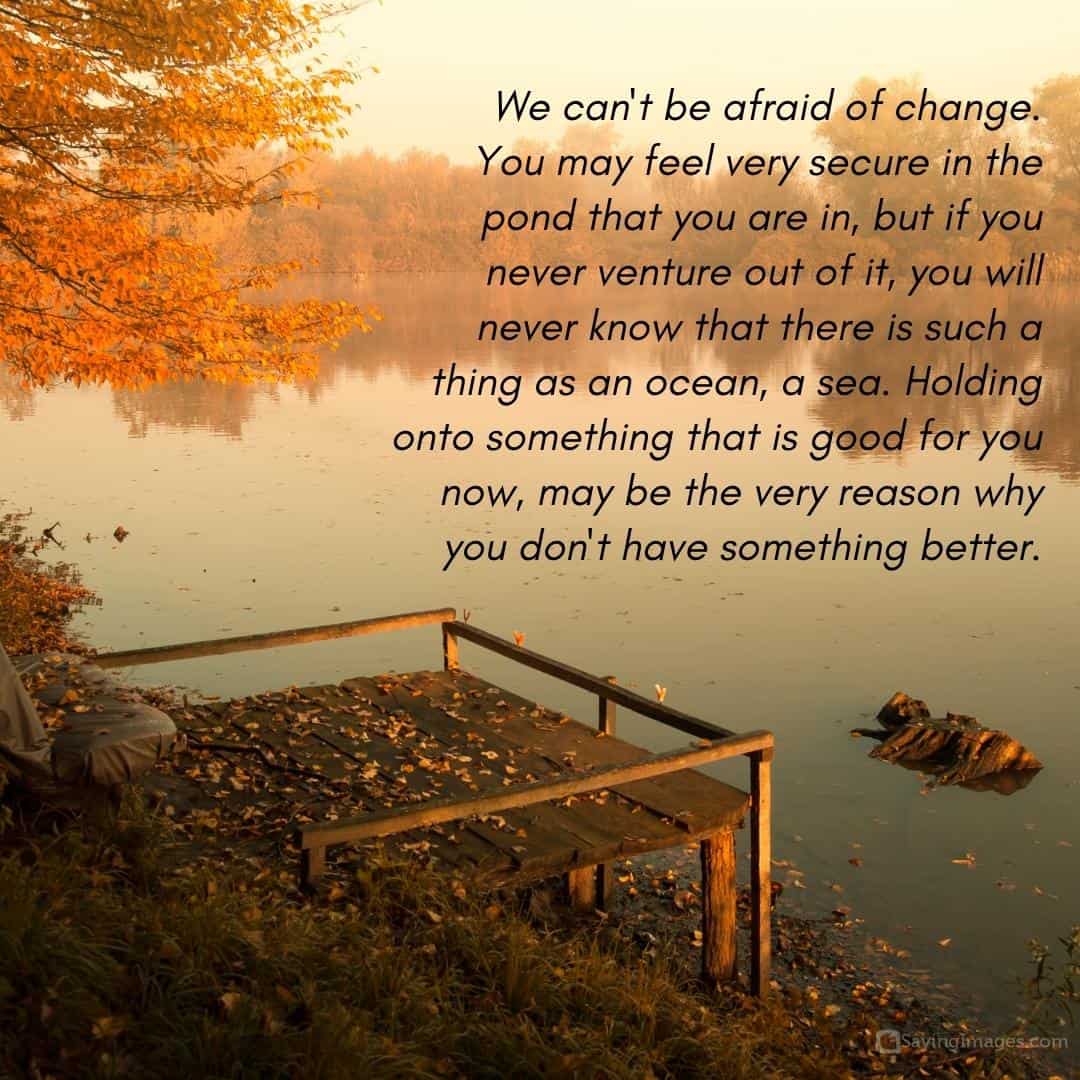 We can't be afraid of change. You may feel very secure in the pond that you are in, but if you never venture out of it, you will never know that there is such a thing as an ocean, a sea. Holding onto something that is good for you now, may be the very reason why you don't have something better. – C. JoyBell C.
A time for everything: A time to relax and a time to be busy, a time to frolic and a time to labor, a time to receive and a time to give, a time to begin and a time to finish. – Jonathan Lockwood Huie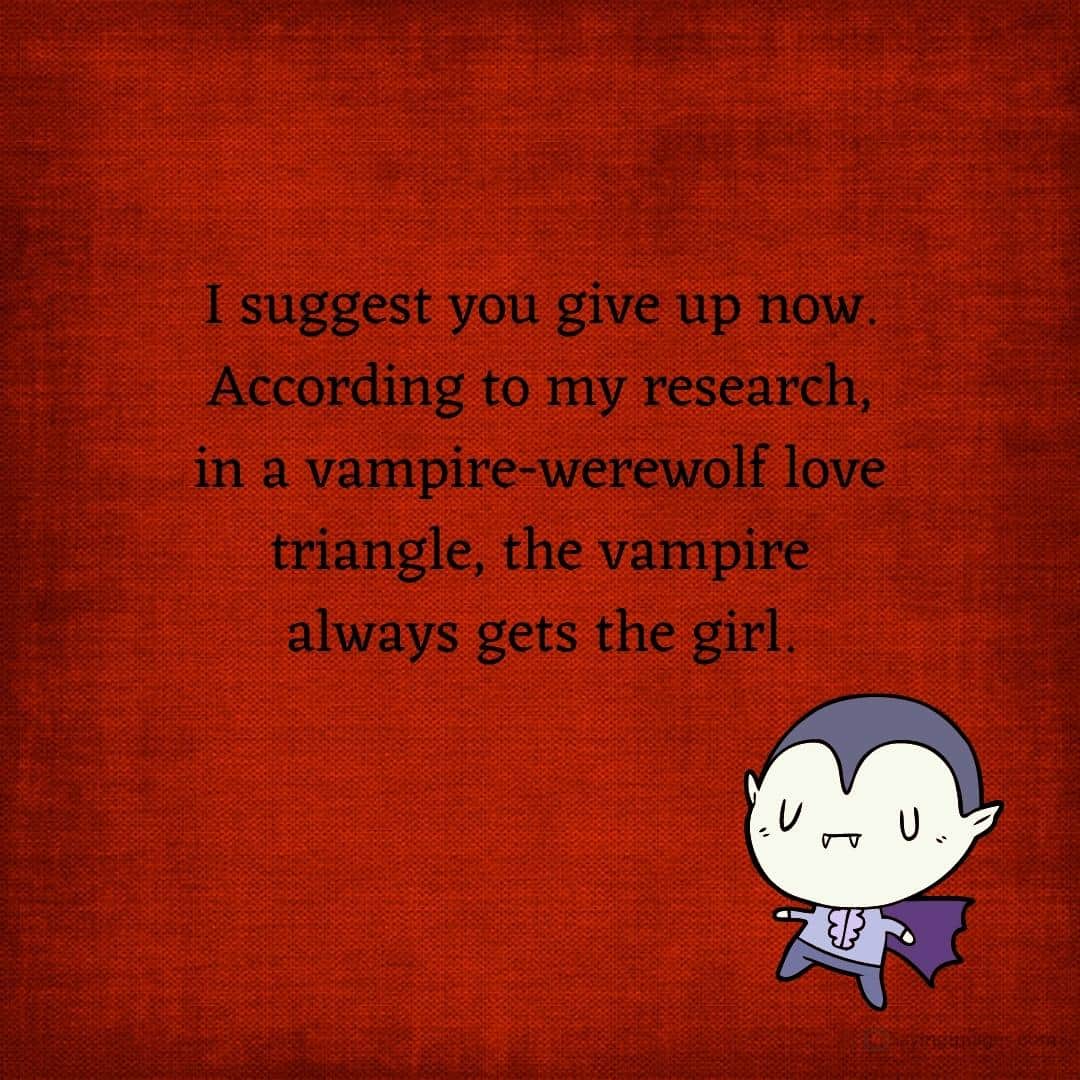 I suggest you give up now. According to my research, in a vampire-werewolf love triangle, the vampire always gets the girl. – Ilona Andrews
When someone you love says goodbye you can stare long and hard at the door they closed and forget to see all the doors God has open in front of you. – Shannon Alder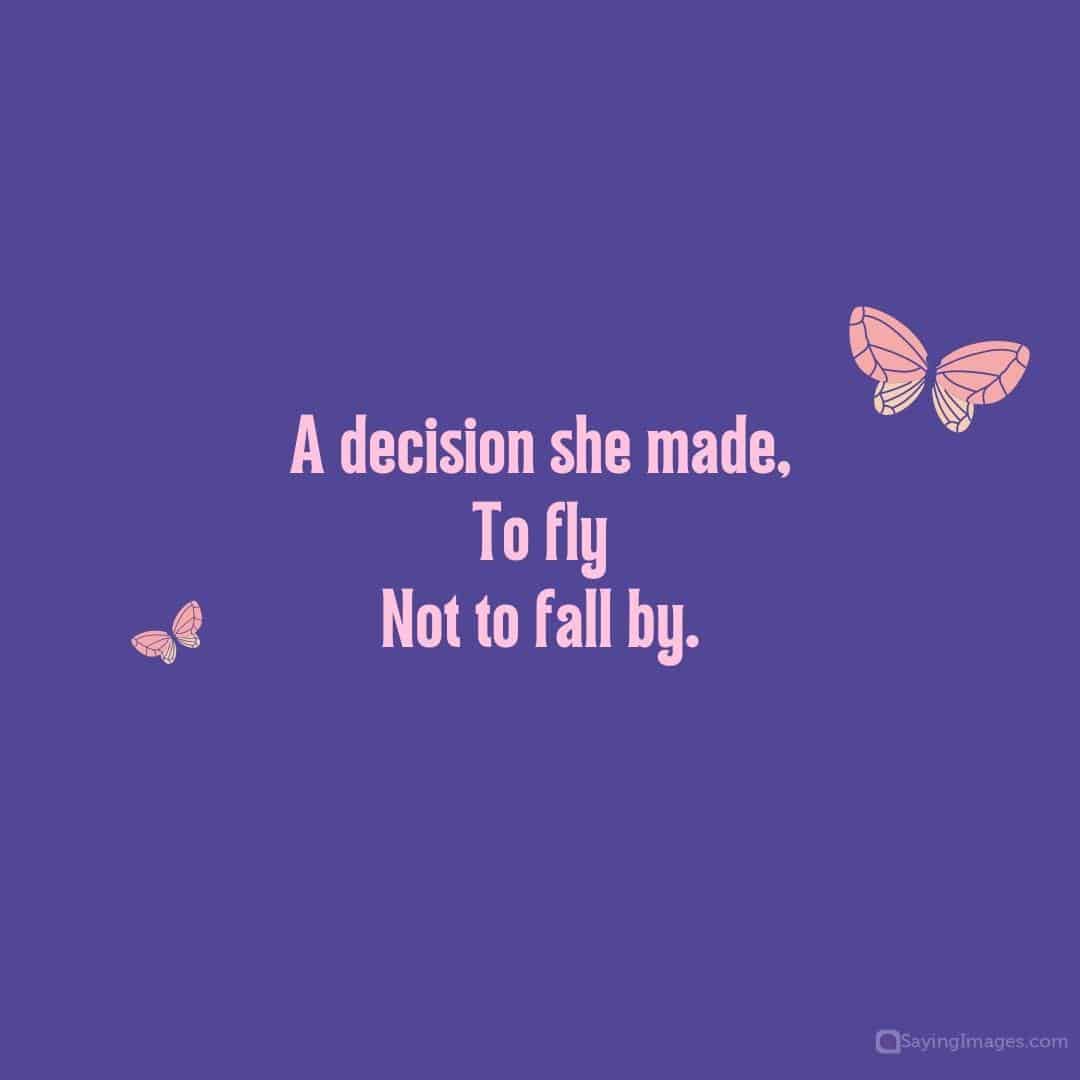 A decision she made,/ To fly/Not to fall by. – Dania Irshad
Some people believe holding on and hanging in there are signs of great strength. However, there are times when it takes much more strength to know when to let go and then do it. – Ann Landers