Love is blind. Love is blinding. It's all the same. In the throes of a new romance, we tend to don rose-colored glasses and think that we have found the perfect person. That "perfection" doesn't exist, of course, and depending on the relationship, it can devolve into an embarrassing memory we wish we could forget or evolve into a mature relationship that accepts each other's faults.
To all of you who have been blinded by love, these quotes are for you.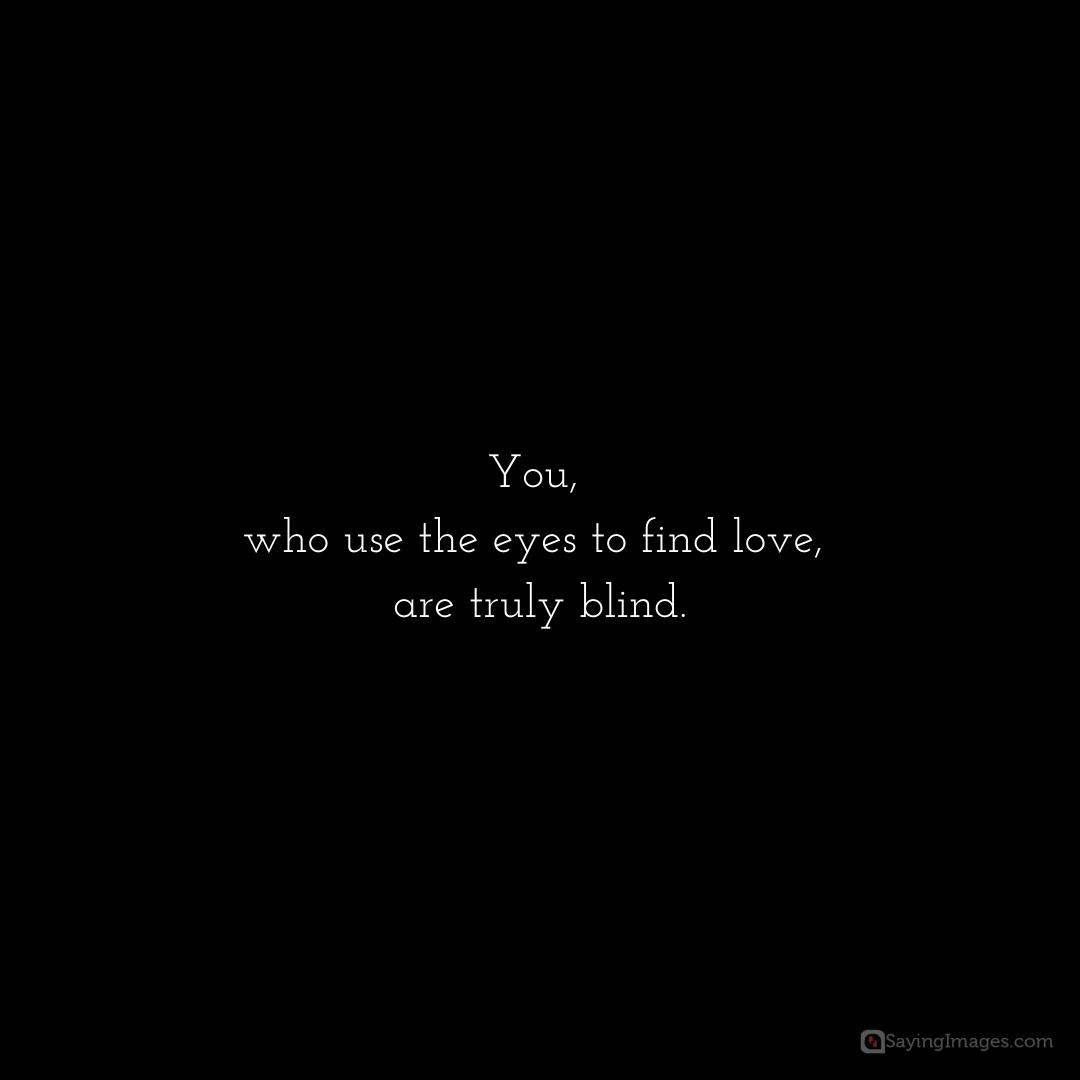 You, who use the eyes to find love, are truly blind. – RJ Intindola – (Gandolfo) – 1981
You are the most beautiful creature on this earth.", said the blind husband to his wife. – Parul Agrawal
You ain't so bad, honey. Love isn't blind after all.
Whoever said that love is blind was dead wrong. Love is the only thing on this earth that lets us see each other with the remotest accuracy. – Martha Beck
When the person you love can't see your love for them beneath the painful things you say when they reject you, remember this: Love is blind. – Shannon L. Alder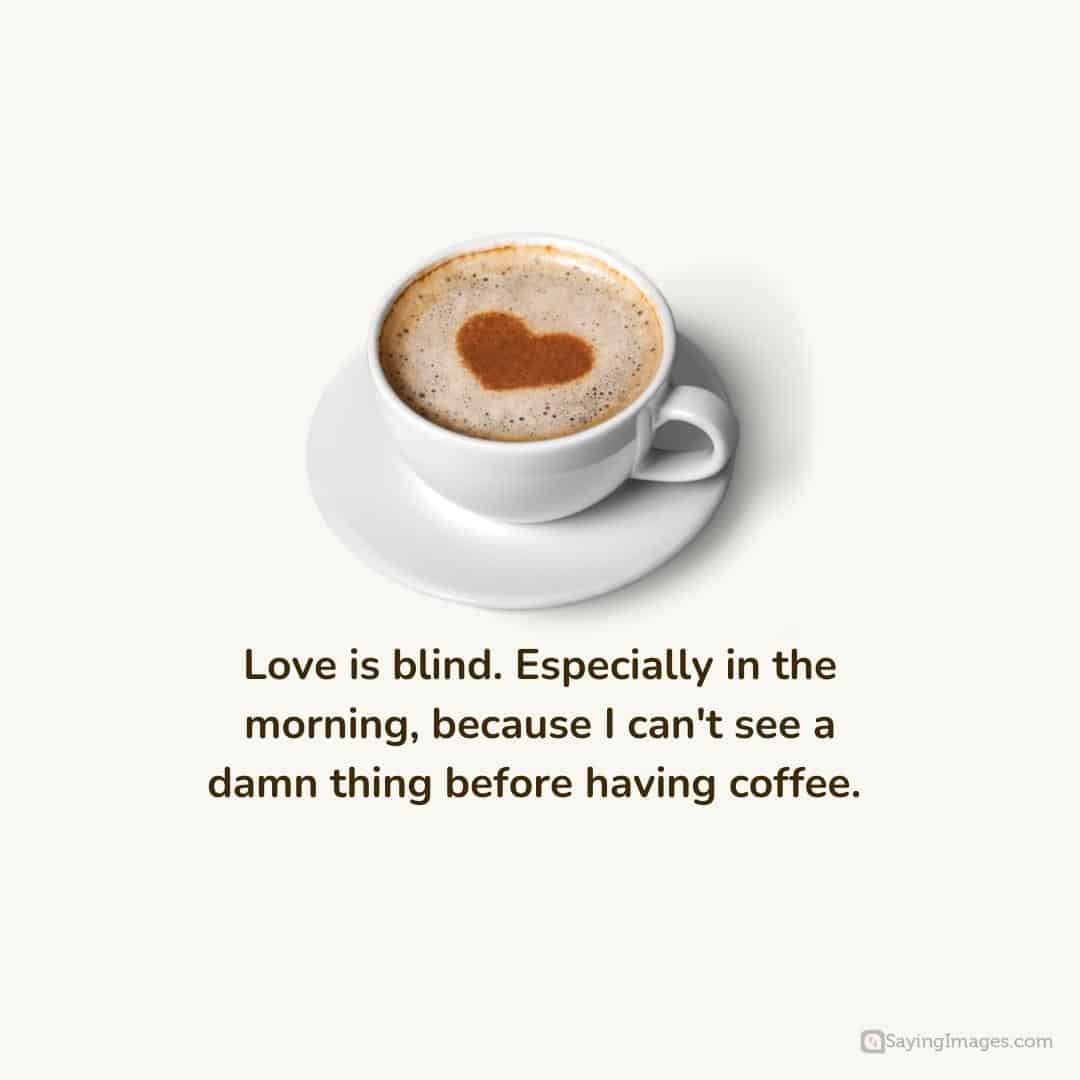 Love is blind. Especially in the morning, because I can't see a damn thing before having coffee. – Aleksandra Ninkovic, Better to be able to love than to be loveable
What hurts the most is when you trust someone blindly, and that person proves to you that you are blind.
Walk by faith, even when you cannot see – because love is blind.
Until the heart can see the future of the person you fall in love with, love will always be blind. – James Hauenstein
They say love is blindness of heart; I say not to love is blindness. – Victor Hugo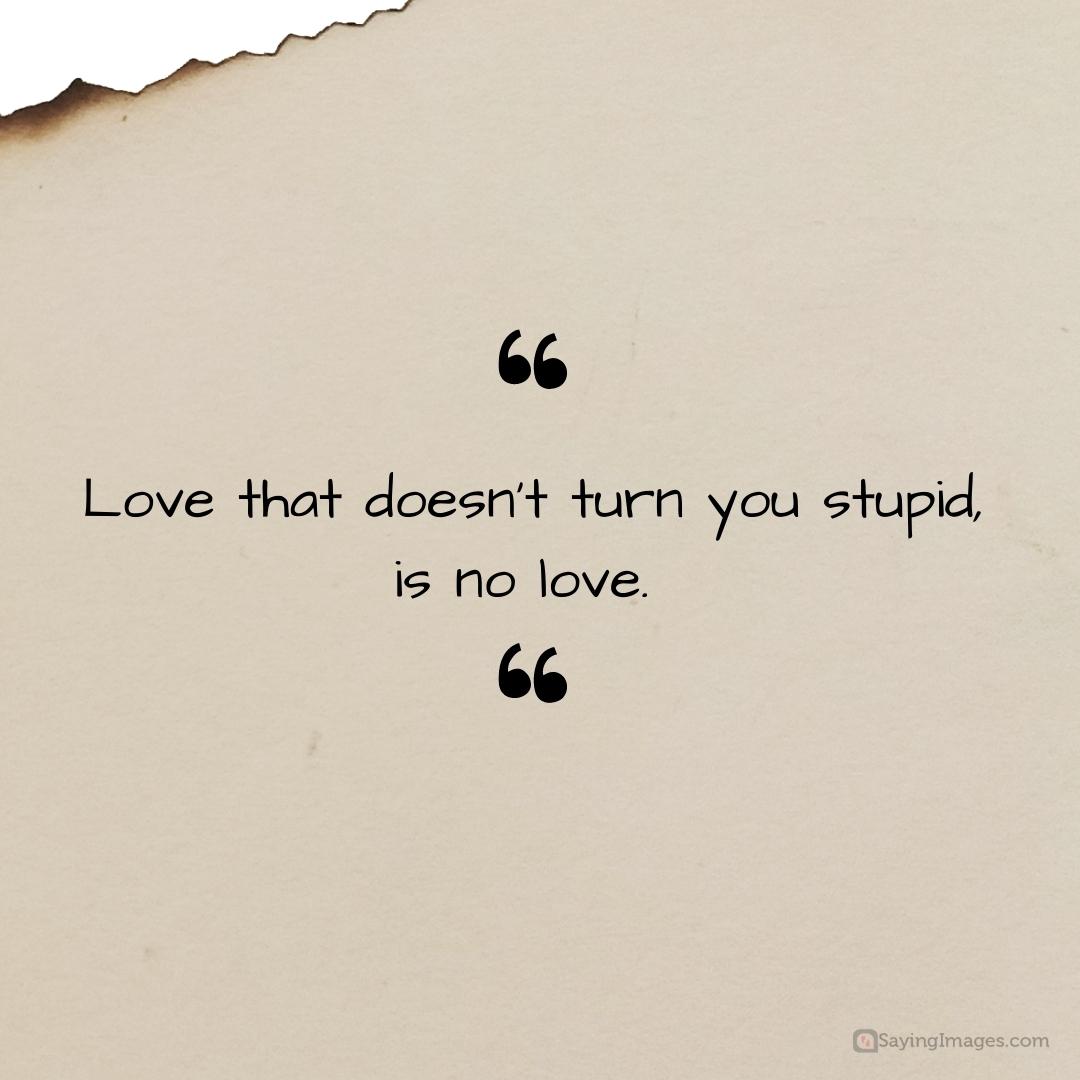 Love that doesn't turn you stupid, is no love. – Abhijit Naskar
They say love is blind. They don't know. – Juliet Castle, The Silent Partner And Other Stories Of Truth
The mirror of life shows you woman or man, But in the heart of the Soul you are neither. This is why Love is blind. – C.C. Campbell, The Stolen Light of Women: A Quest for Spiritual Truth Beyond Religion
The heart fools the mind, where eyes went deaf to words, that fell on blinded ears to easy to fall in love. – Anthony Liccione
The eyes are useless when the mind is blind.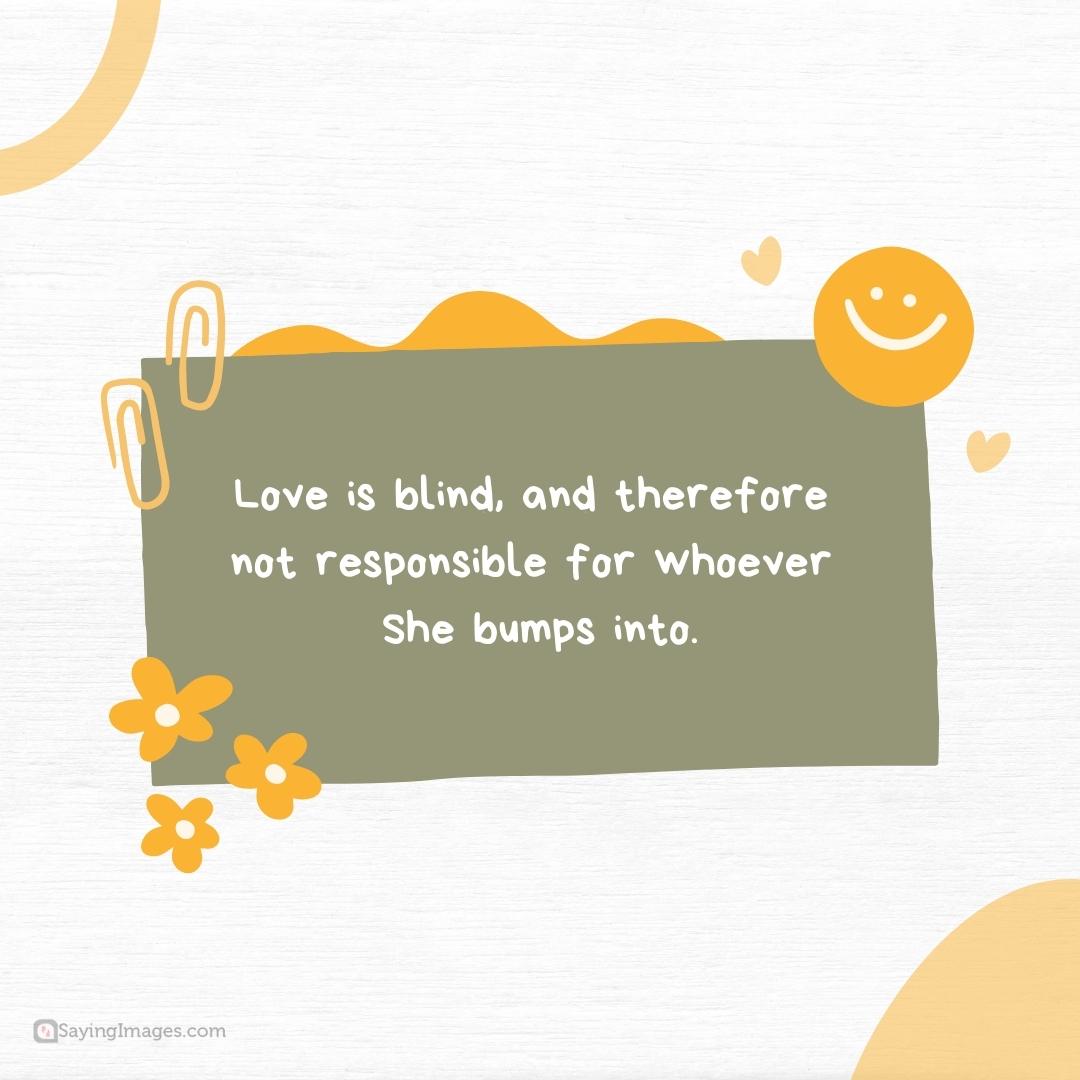 Love is blind, and therefore not responsible for whoever she bumps into. – Matshona Dhliwayo
The evidence that love is blind is when the blindfold falls away and you are left with the real version of the person you thought you had loved.
Sometimes love blinds us, other times it let's us see. – Paulo Coelho
She was truthful, or I was the greatest dupe who ever existed. I can only believe in our ecstasy. I don't want to know, I only want to love her. – Anaïs Nin, Henry and June: From "A Journal of Love": The Unexpurgated Diary of Anaïs Nin, 1931-1932
She had not always known the shape of him. She had loved the version of him she'd constructed for herself. She had admired him. She had idolized him. She adored an idea of him, an archetype, a version of him that was invulnerable. – R. F. Kuang, The Poppy War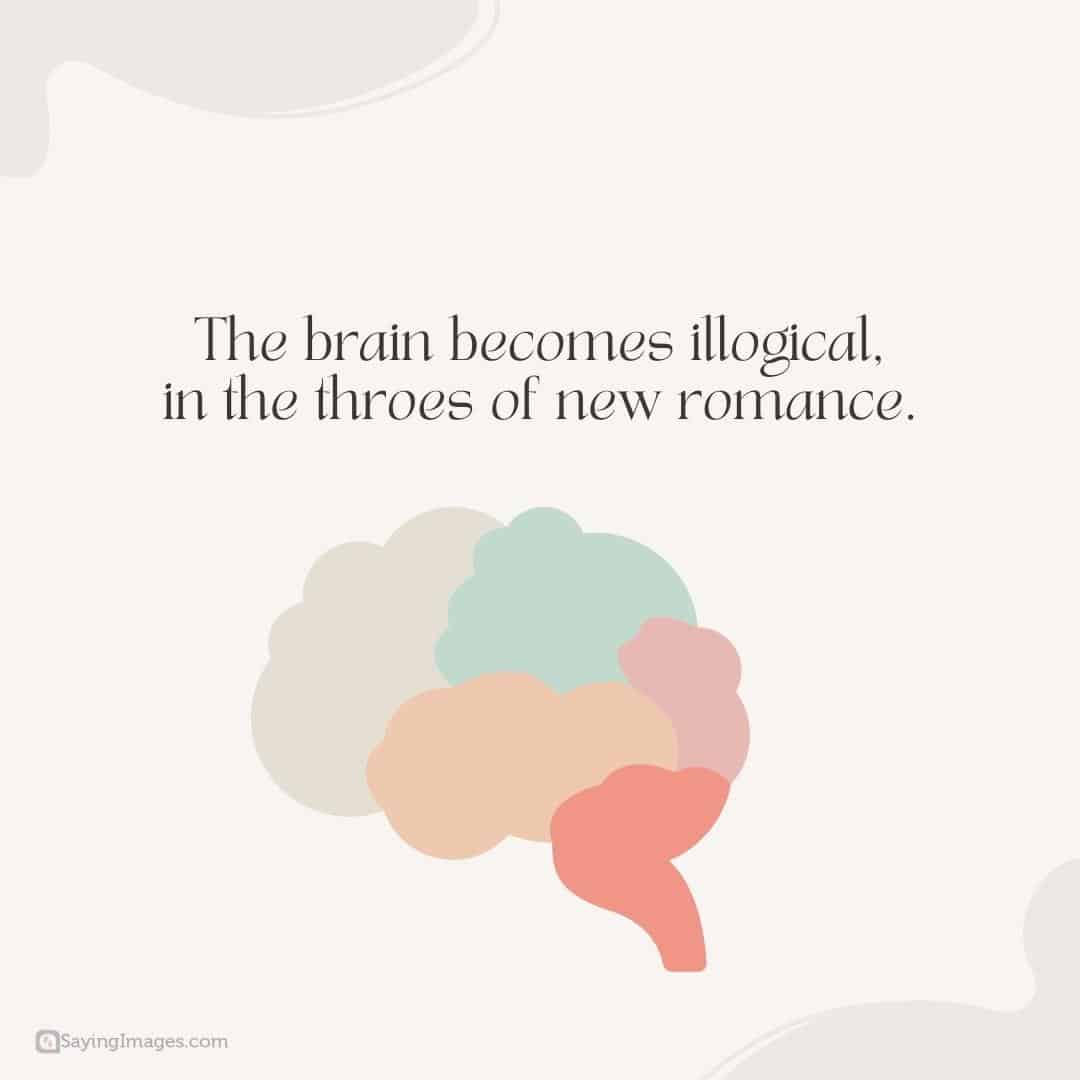 The brain becomes illogical, in the throes of new romance. – Abhijit Naskar, What is Mind?
She didn't see it because when it came to love, she saw what she wanted to see. – Leslye Walton, The Strange and Beautiful Sorrows of Ava Lavender
People in blind love throw away common sense, conscience and comedy from the life. – Amit Kalantri
Once we recognize the fact that every individual is a treasury of hidden and unsuspected qualities, our lives become richer, our judgment better, and our world is more right. It is not love that is blind, it is only the unnoticed eye that cannot see the real qualities of people. – Charles H. Percy
Now I believe it when people say love is blind… because I must have been blind to love a person like you. – Mitch Cuento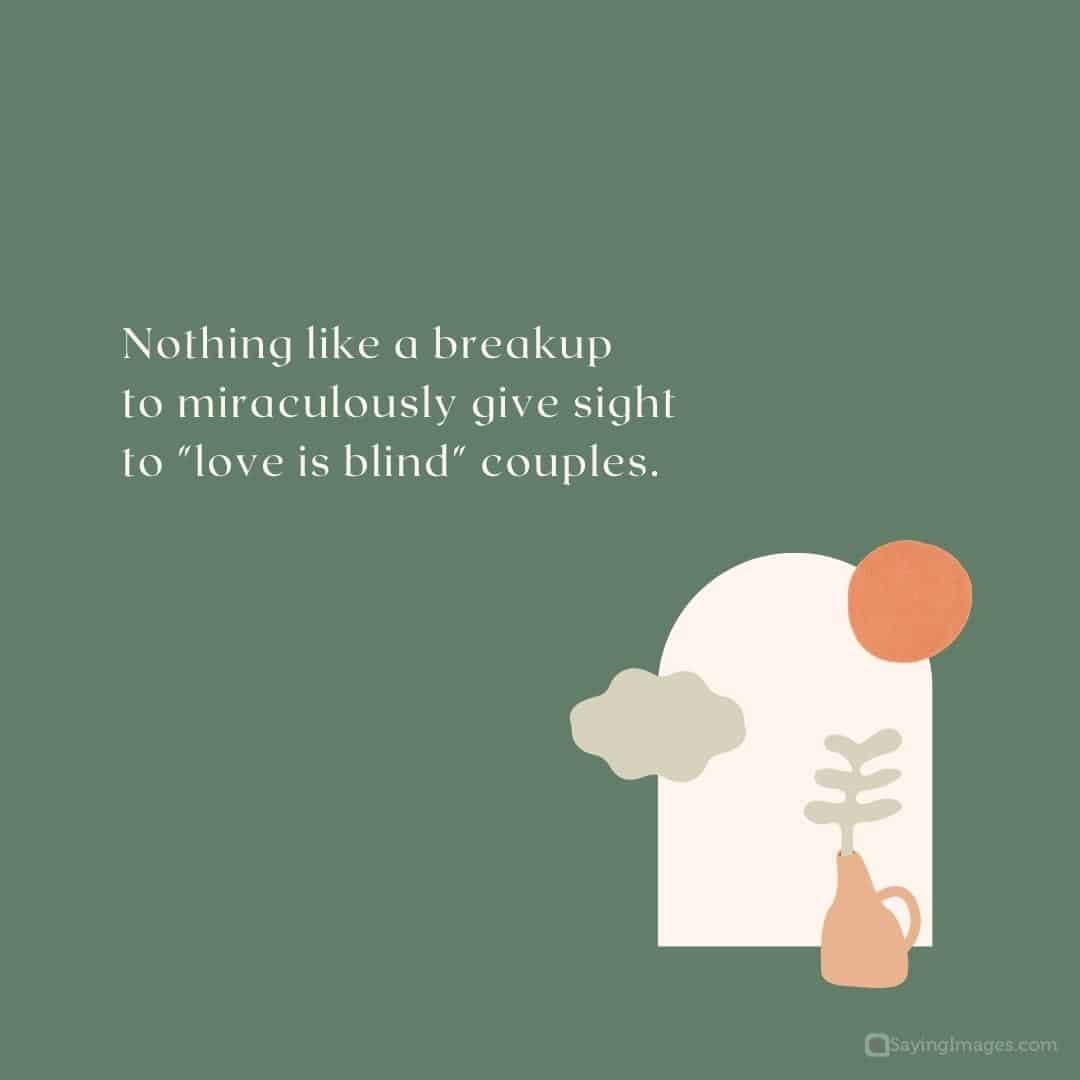 Nothing like a breakup to miraculously give sight to "love is blind" couples. – Nitya Prakash
None so deaf as those that will not hear. None so blind as those that will not see. – Matthew Henry
Maybe I'm not so blind. Maybe I just chose to see the good in you. – JM Storm
Lovers always think that other people are blind. – Spanish Proverb
Love works a different way in different minds, the fool it enlightens and the wise it blinds. – John Dryden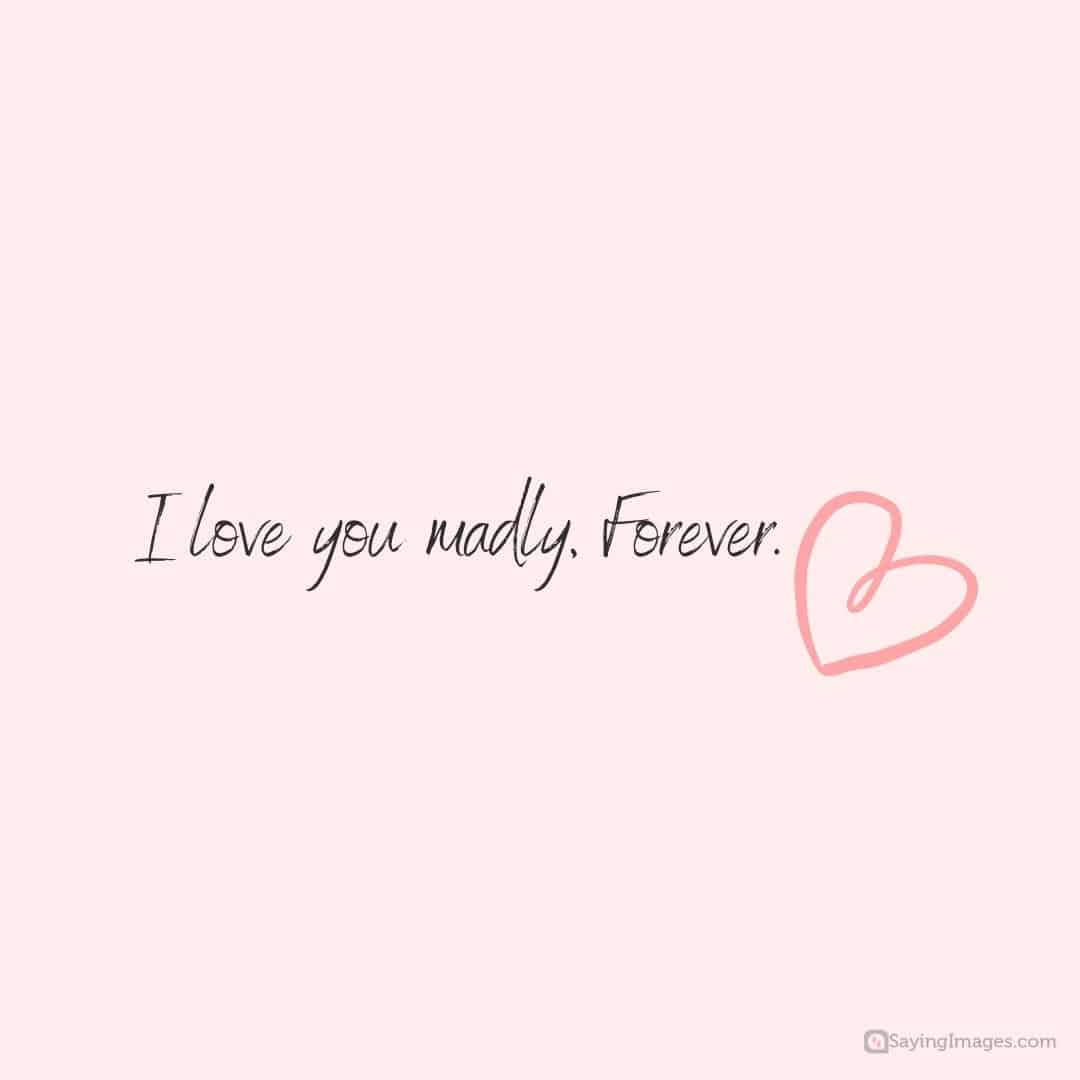 I love you madly, forever. – Crystal Woods, Write like no one is reading
Love to faults is always blind, always is to joy inclined. Lawless, winged, and unconfined, and breaks all chains from every mind. – William Blake
Love teaches a good person to do bad and a bad person to do good. – Heenashree Khandelwal
Love may blind us to another's shortcomings.
Love looks not with the eyes, but with the mind, And therefore is winged Cupid painted blind. – William Shakespeare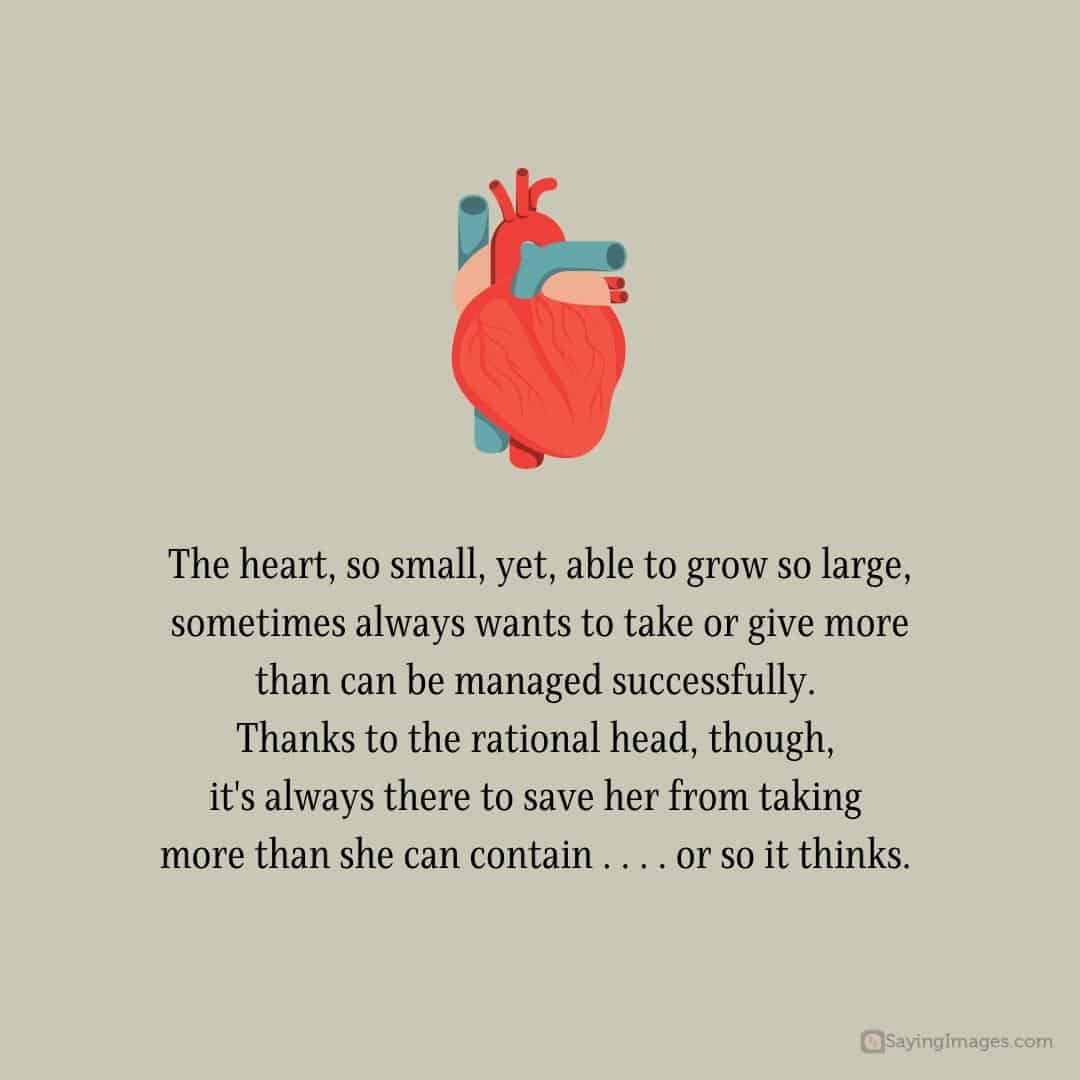 The heart, so small, yet, able to grow so large, sometimes always wants to take or give more than can be managed successfully. Thanks to the rational head, though, it's always there to save her from taking more than she can contain . . . . or so it thinks. – Ufuoma Apoki
Love isn't blind. It sees but it just doesn't mind.
Love is said to be blind, but I know some fellows in love who can see twice as much in their sweethearts as I do. – Josh Billings
Love is not blind. Love sees what is most true. – Vanna Bonta
Love is not blind. Love sees everything and says yes to it all. – Scott Stabile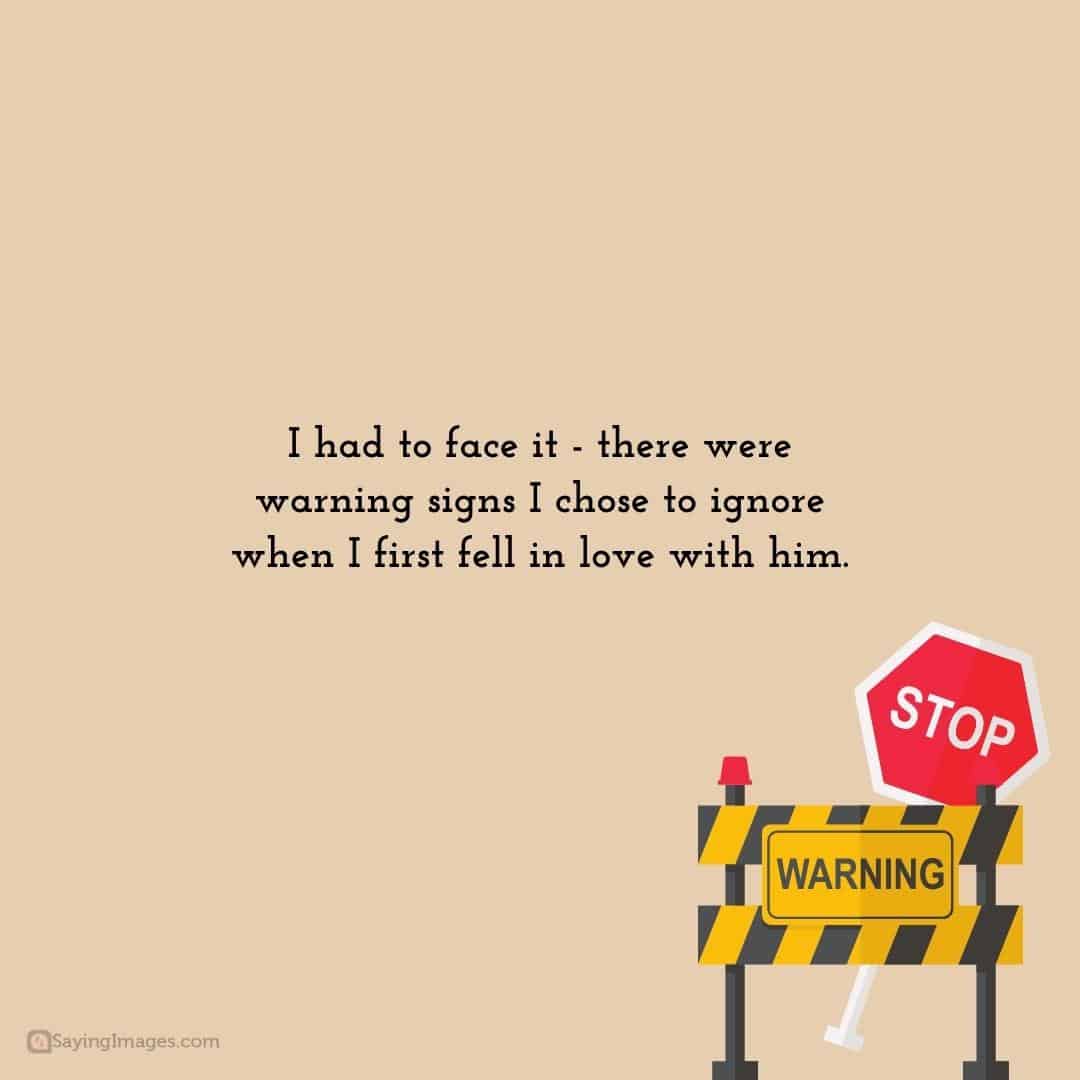 I had to face it – there were warning signs I chose to ignore when I first fell in love with him. – Holly Peterson
Love is not blind; which shows us what is most worthy of regard. – James Barrie
Love is not blind; it simply enables one to see things others fail to see. – Johnny Depp
Love is not blind but it leads to blindness. – Auliq Ice
Love is blindness. I don't want to see. Won't you wrap the night around me?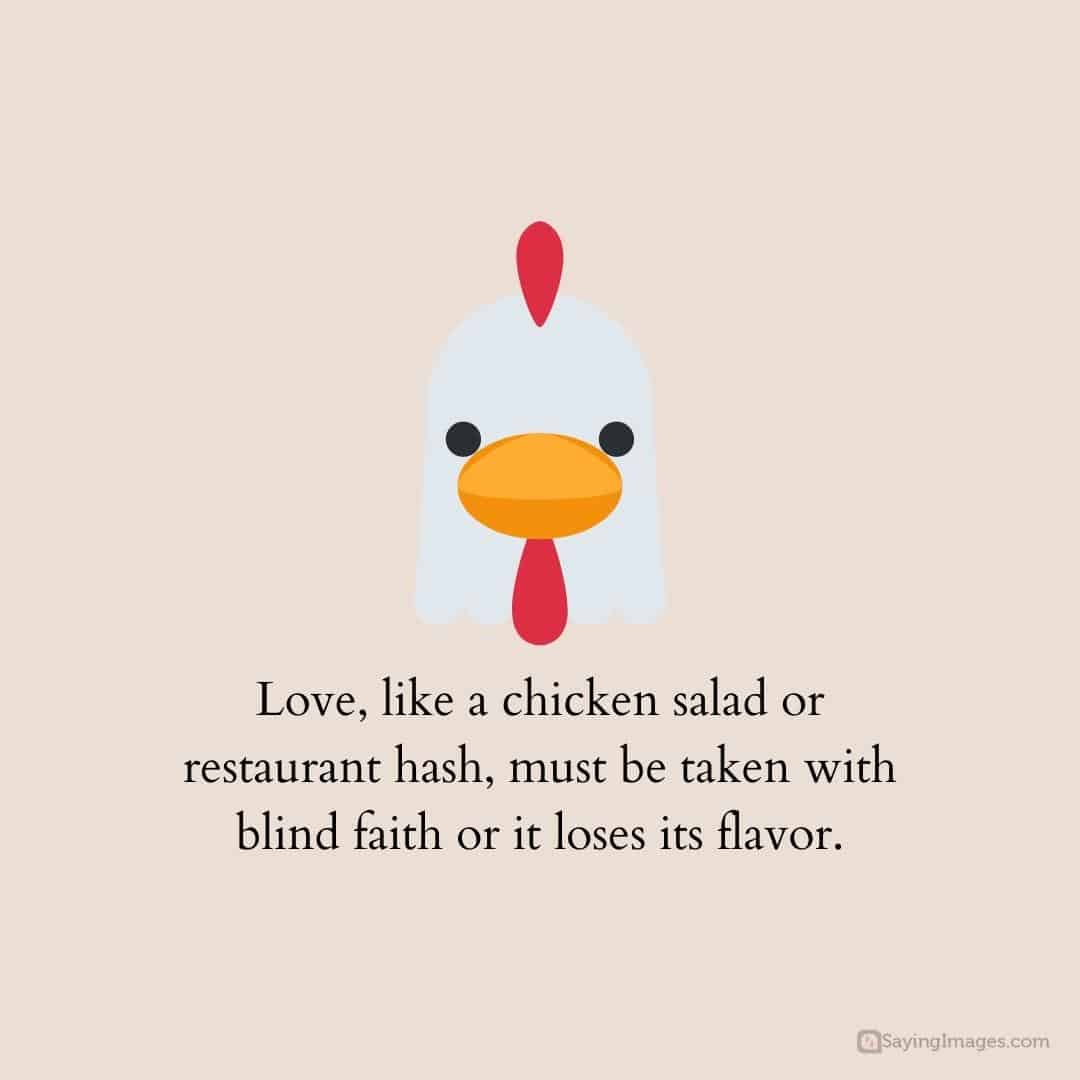 Love, like a chicken salad or restaurant hash, must be taken with blind faith or it loses its flavor. – Helen Rowland
Love is blind. It will take over your mind. What you think is love, is truly not. You need to elevate your mind.
Love is blind; friendship closes its eyes. – Friedrich Nietzsche
Love is blind; couch not his eyes. – George Henry Lewes
Love is blind, it stops lovers seeing the silly things they do. – William Shakespeare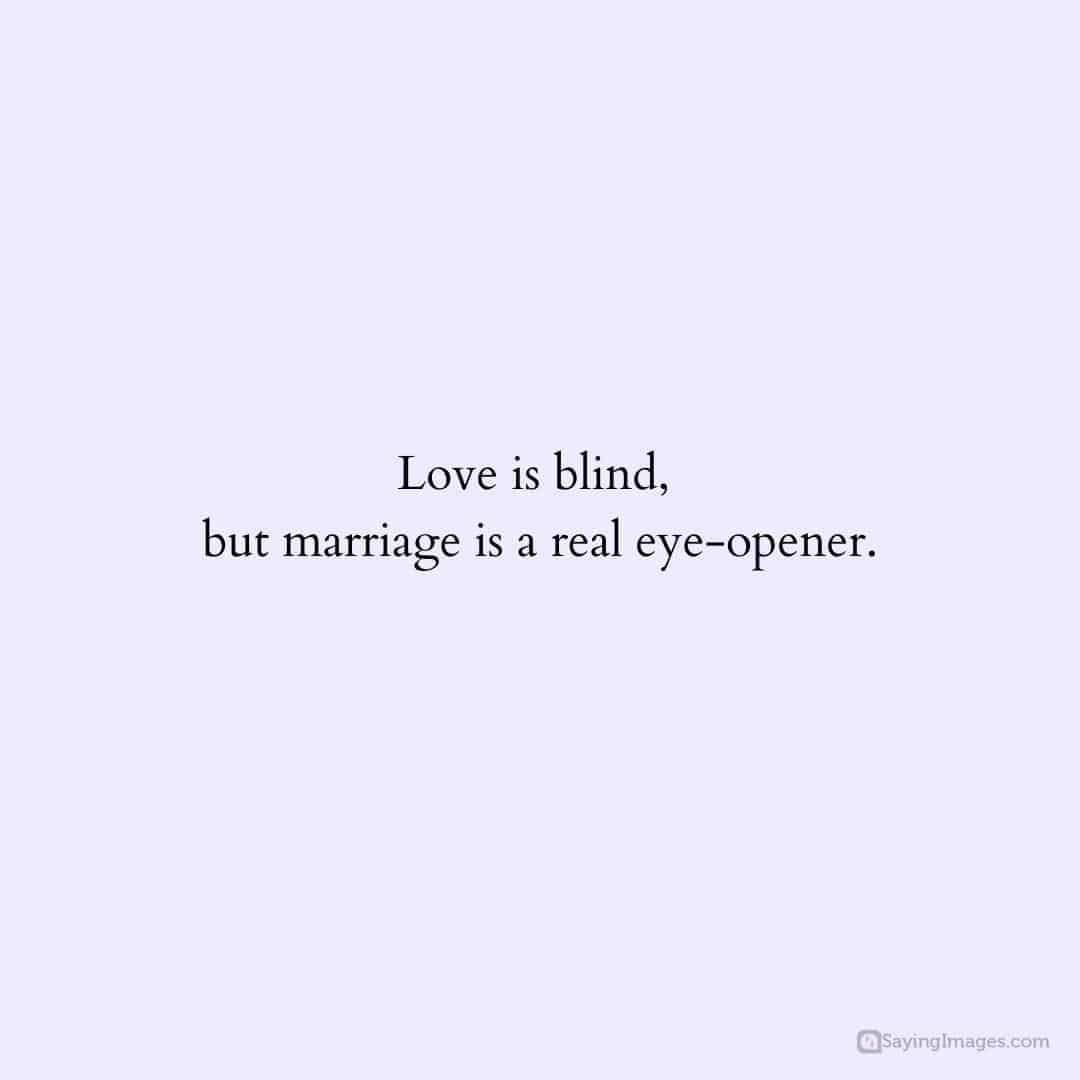 Love is blind, but marriage is a real eye-opener. – Paula Deen
Love is Blind, But You Can See Through With The Light of Truth. – Martin Ugwu
Love is blind, but when we close our eyes, we see with our hearts. – Sara Bareilles
Love is blind, but marriage restores its sight. – Georg C. Lichtenberg
Love is blind, and a deaf-mute too. – Patrick Rothfuss, The Wise Man's Fear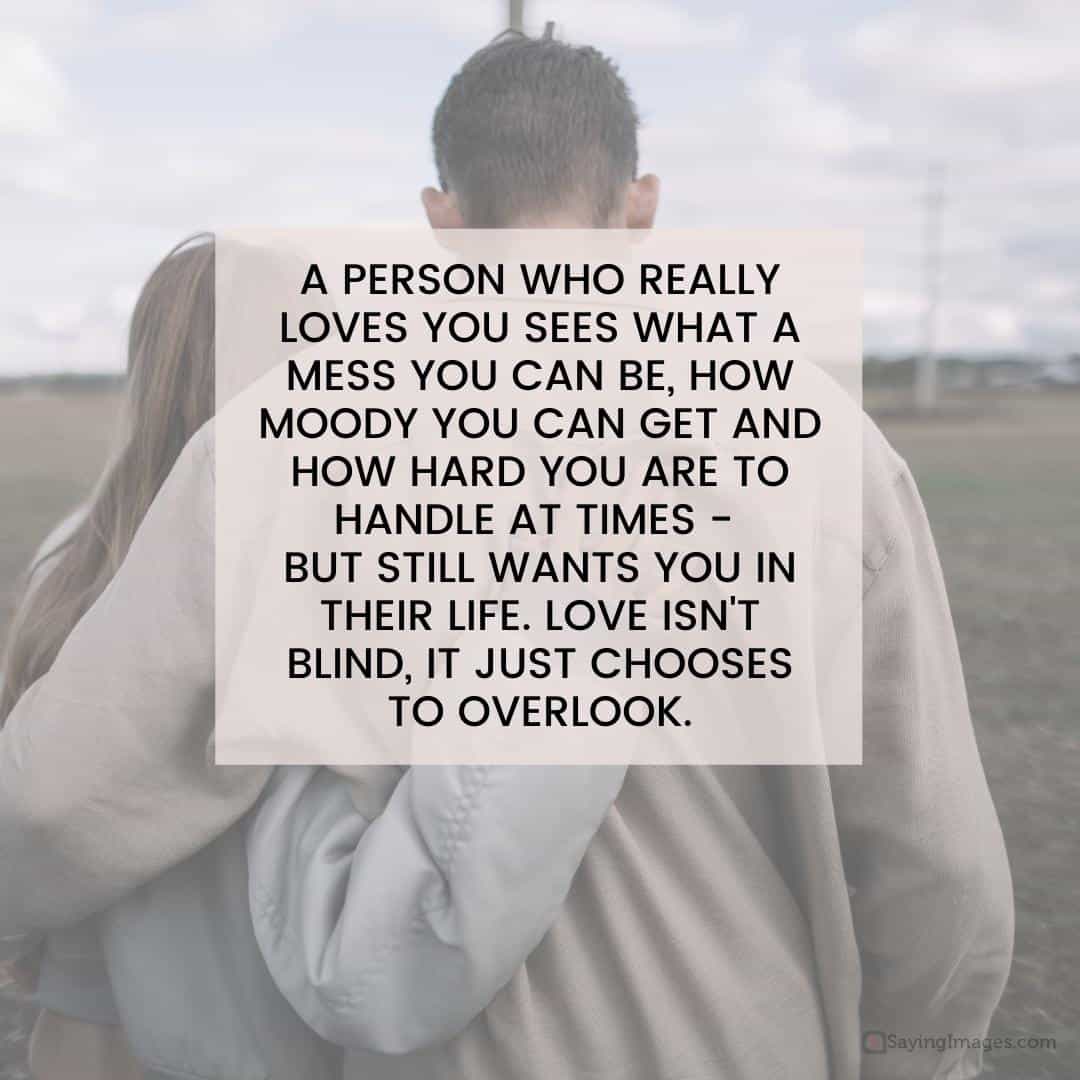 A person who really loves you sees what a mess you can be, how moody you can get and how hard you are to handle at times – but still wants you in their life. Love isn't blind, it just chooses to overlook.
Love is blind trust; however, the failure of that, one loses all objects. – Ehsan Sehgal
Love is blind to blemishes and fault. – Irish Proverb
Love is blind because you're not supposed to see. You're supposed to feel.
Love is blind and now he prove that to me. He left me alone . But when she left me I now realizee that my true love is God. – Marlo Rayon Hallasgo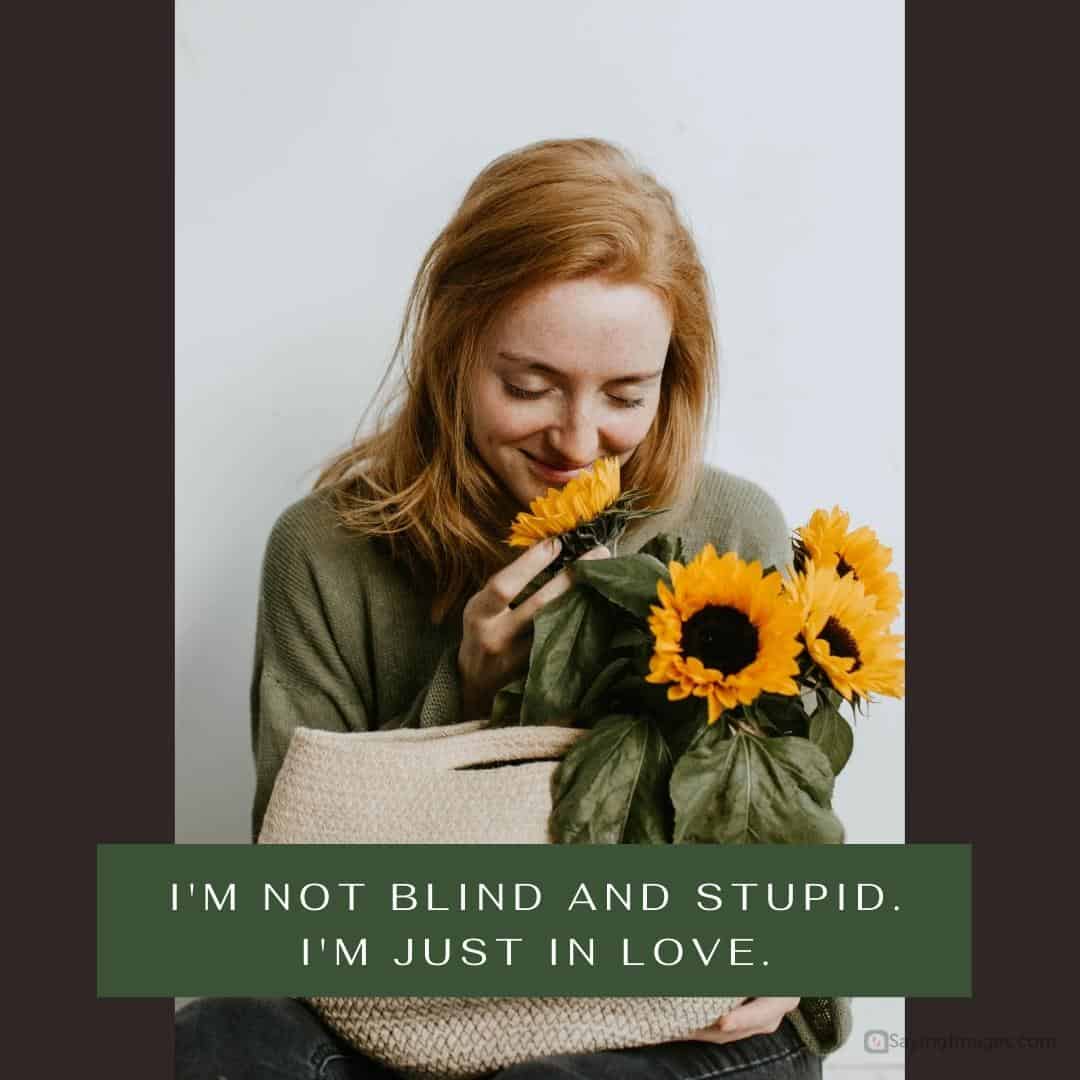 I'm not blind and stupid. I'm just in love.
Love is blind and marriage is the institution for the blind.
Love is blind and lovers cannot see the pretty follies that themselves commit. – William Shakespeare
Love is blind and hard to find. It is difficult to get and impossible to forget.
Love is actually not blind. Love sees and then, consciously and intentionally acts as though it is blind. – Temitope Ibrahim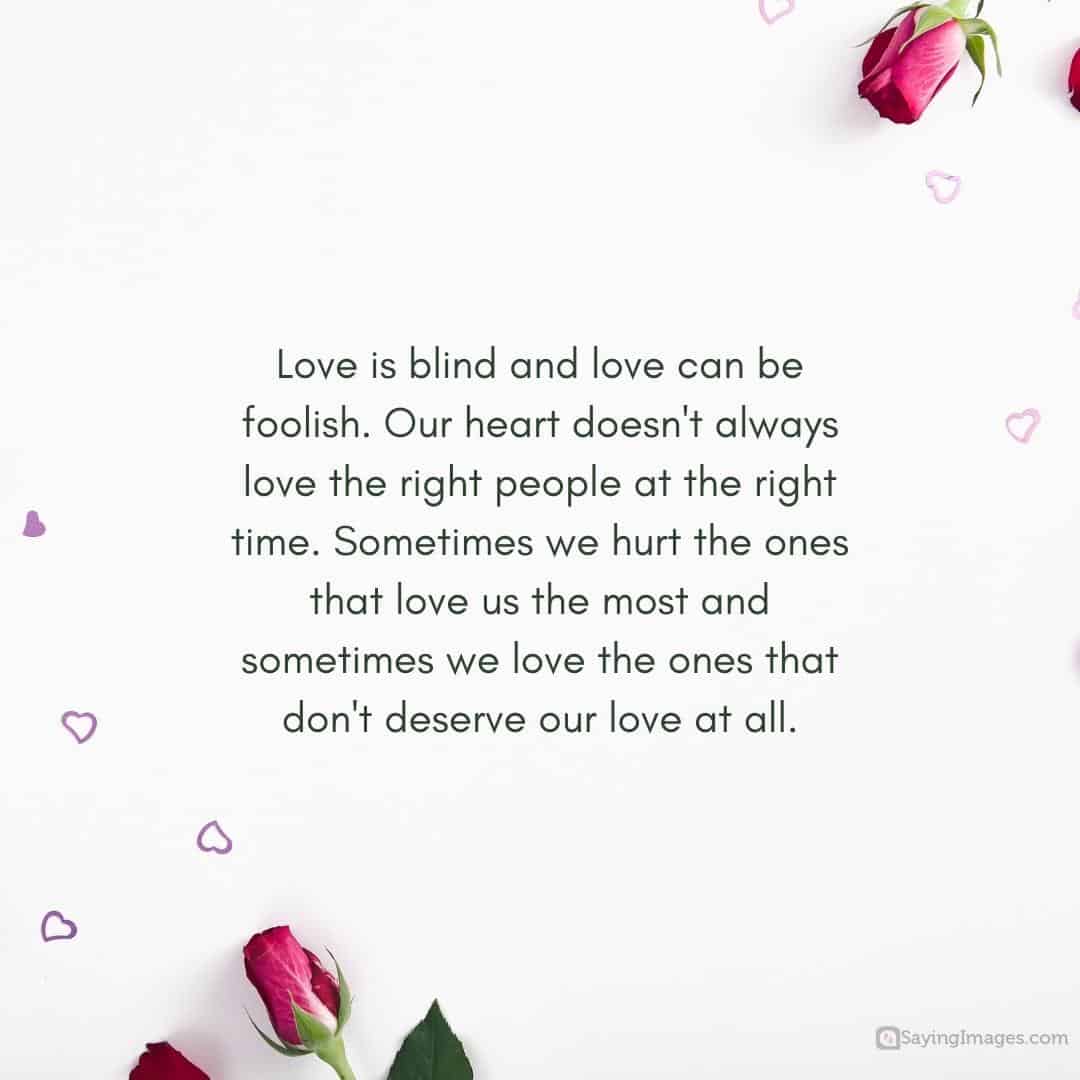 Love is blind and love can be foolish. Our heart doesn't always love the right people at the right time. Sometimes we hurt the ones that love us the most and sometimes we love the ones that don't deserve our love at all.
Love is a binding
—a blinding;
—the one madness
absent from the D.S.M.
– L.M. Browning, Drive Through the Night
Love could also blind, just as anger and hatred and fear did. – Milla Vane, A Heart of Blood and Ashes
Love comes from blindness, friendship from knowledge. – Comte De Bussy- Rabutin
Love blinds us to faults, but hatred blinds us to virtues. – Iba Ezra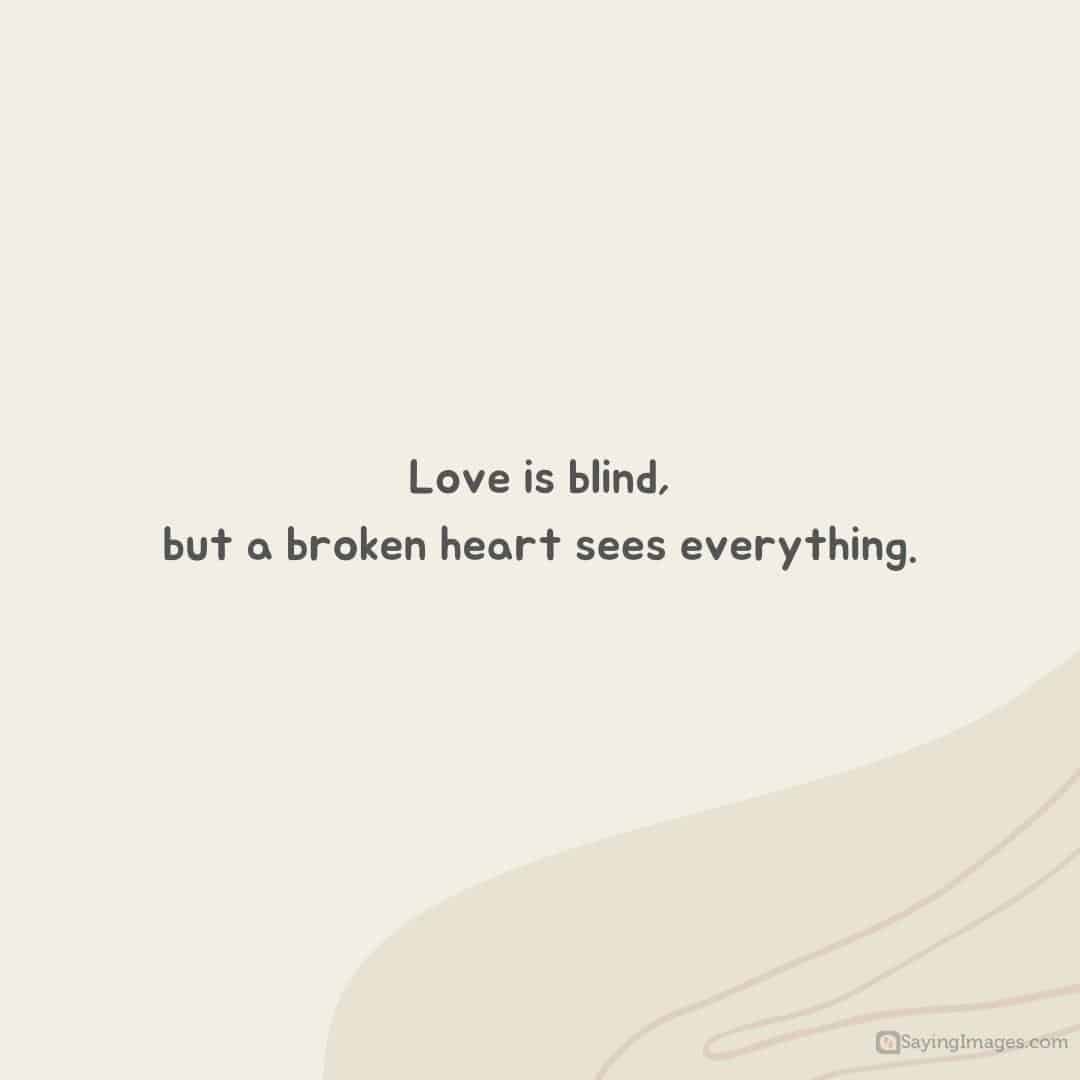 Love is blind, but a broken heart sees everything.
Justice could be as blind as love. – Toba Beta, My Ancestor Was an Ancient Astronaut
It's not quite right what they say: love doesn't make you blind, it makes you optimistic. – Courtney Maum, I Am Having So Much Fun Here Without You
It may be true that love is blind, but only for what is ugly: its sight is keen enough for what is beautiful. – Ivan Panin
It is not that love is blind. It is that love sees with a painter's eye, finding the essence that renders all else background. – Robert Breault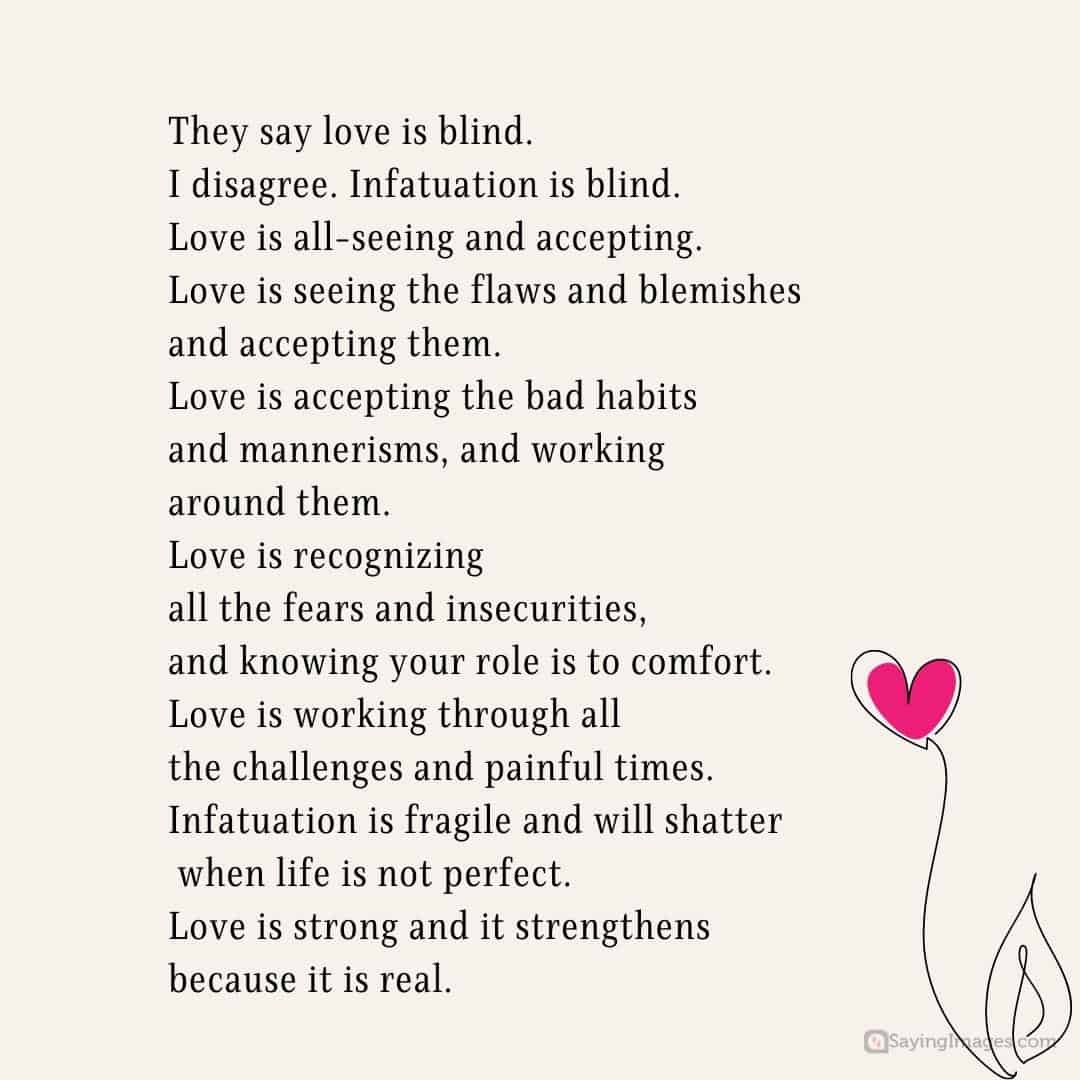 They say love is blind.
I disagree. Infatuation is blind.
Love is all-seeing and accepting.
Love is seeing the flaws and blemishes
and accepting them.
Love is accepting the bad habits
and mannerisms, and working
around them.
Love is recognizing
all the fears and insecurities,
and knowing your role is to comfort.
Love is working through all
the challenges and painful times.
Infatuation is fragile and will shatter
when life is not perfect.
Love is strong and it strengthens
because it is real.
It is not love that should be depicted as blind, but self-love. – Voltaire
It is difficult to love someone who loves you, but easy to hate someone who loves you, and love someone who hates you. – Michael Bassey Johnson
Is love blind? I always thought so.
If love is blind, why is lingerie so popular?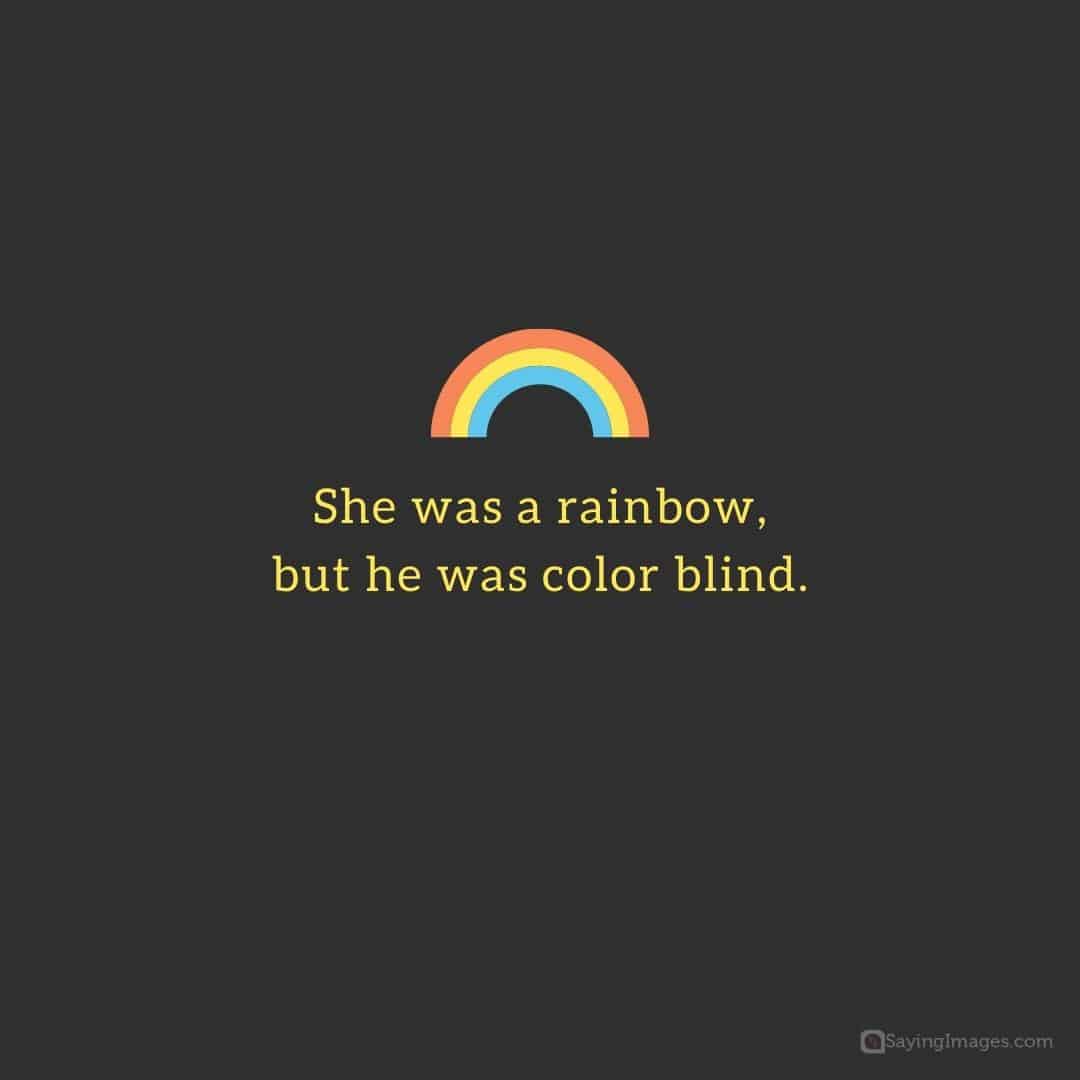 She was a rainbow, but he was color blind.
If love is blind, then maybe a blind person that loves has a greater understanding of it. – Criss Jami
If love be blind, love cannot hit the mark. – William Shakespeare, Romeo and Juliet
If love be blind, it best agrees with night. – William Shakespeare
I won't teach them that love is color blind. I will teach them that love sees.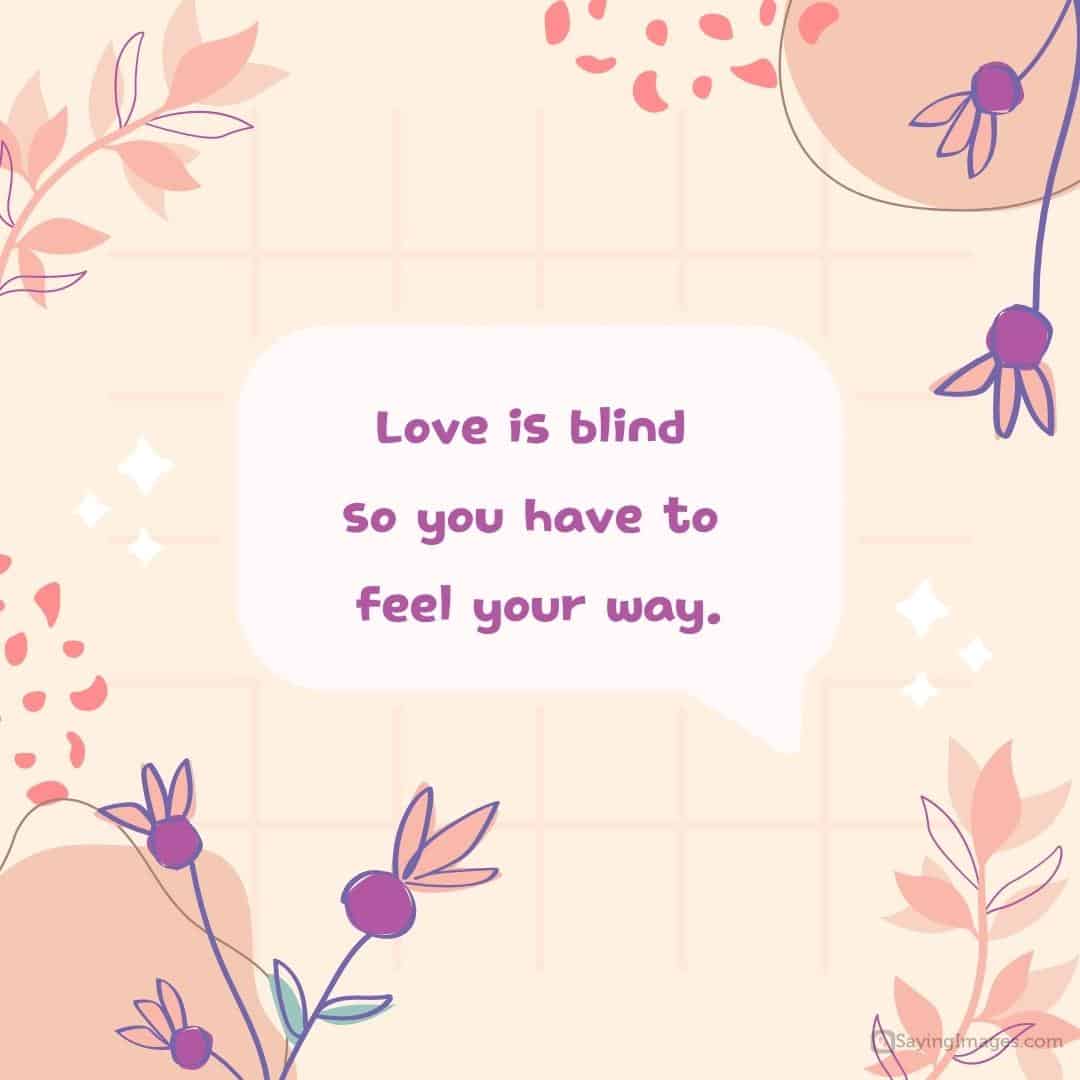 Love is blind so you have to feel your way.
I wish for all of us the blindness of love that makes us see no faults in the other. – Kamand Kojouri
I think love is blind. You don't see it, you don't hear what people are saying, or what you're saying. You don't see what you're doing. All you see is the person in front of you. That's it. – Selena
I see no evil 'cause love is blind. – Ljupka Cvetanova, The New Land
I fell in love with you because you loved me when I couldn't love myself. Love truly is blind, and I'm ever so grateful for yours.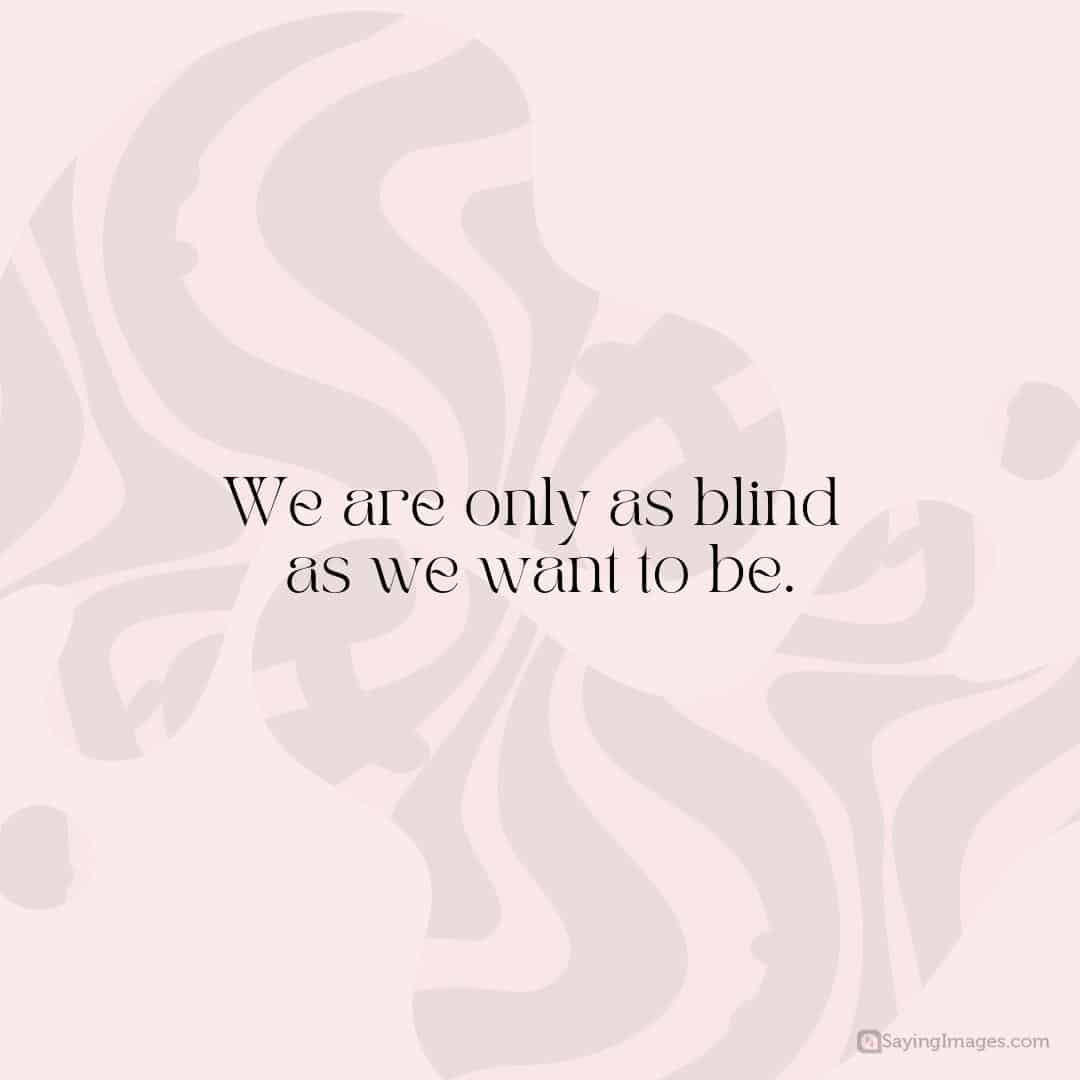 We are only as blind as we want to be. – Maya Angelou
I allowed you to paint me as a fool, when all my love was true to you, and as you laughed as if I was the fool, the real joke was you. – Mireya Rios, Painted Love
Friendship and love blind every man to their interests. – Robert Greene
Falling in love can be likened to someone, falling from a high building. The possible result will be unconsciousness if not death. Take it that, anybody that falls in love is either unconscious or dead. – Michael Bassey Johnson
But love is blind and lovers cannot see. – William Shakespeare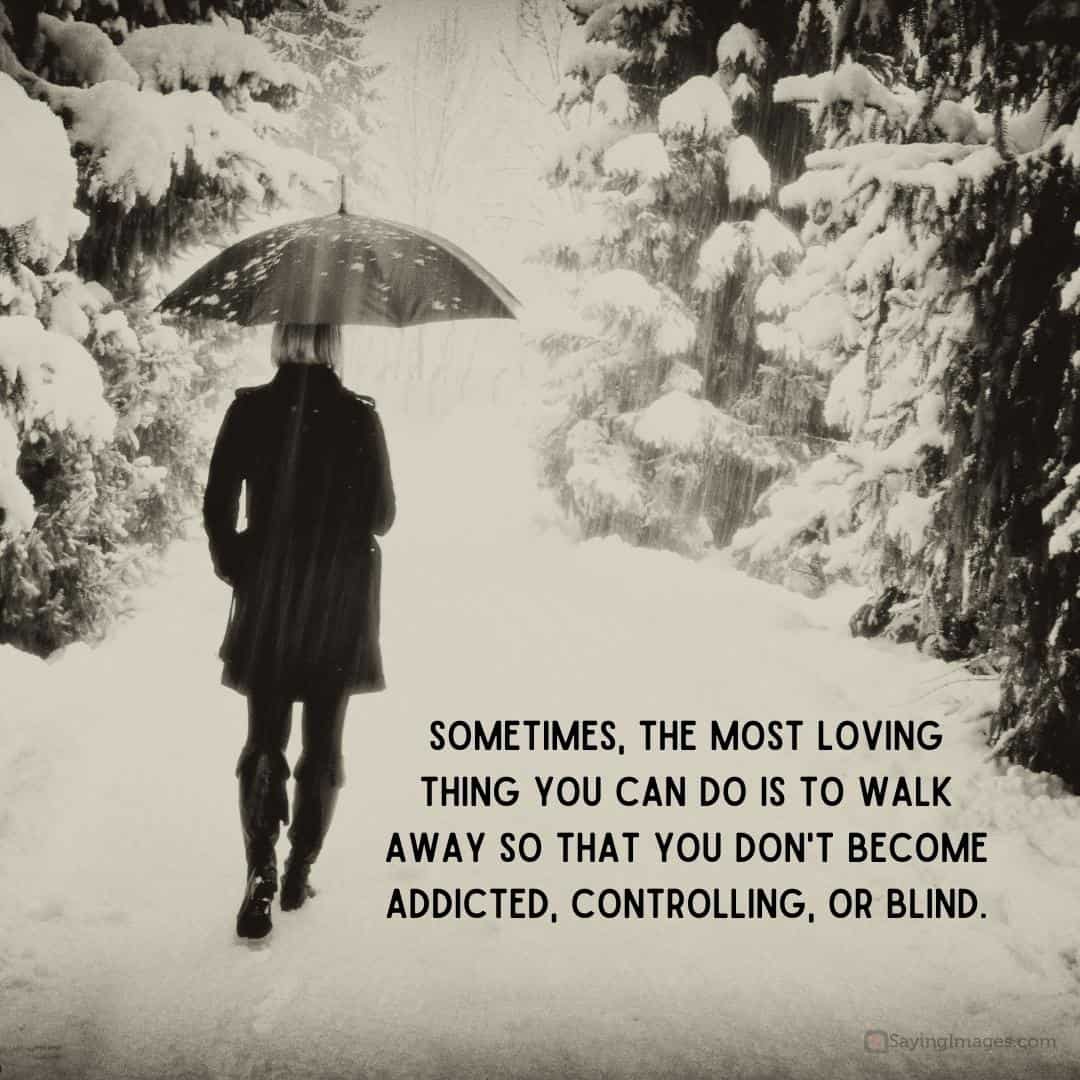 Sometimes, the most loving thing you can do is to walk away so that you don't become addicted, controlling, or blind.
But I've looked devil in the eye and I saw heaven; I felt safe. I felt home. And I wonder if he was coward enough to hide beneath his demons. Or I was too blind too blind for love that I did sing all my angels to sleep… – Samiha Totanji
Love is blind until time erodes the happy bliss from your eyes.
Love is blind they say. Nay, love is blinding but fortunately, it is nothing but a temporary sickness.
If love is truly blinding, then I would like to lose my rationality and my common sense.