If you're like most people, you're probably excited for the coming year. It marks new opportunities and chances to be healthier, calmer, and more positive in life. It's also a chance to change some of the things that caused you heartache, pain and problems last year.
To help you start the year right, here are some of the best and most inspirational New Year's resolutions and quotes.
New Year's Resolutions – Quotes
Making resolutions is a cleansing ritual of self-assessment and repentance that demands personal honesty and, ultimately, reinforces humility. Breaking them is part of the cycle. – Eric Zorn
Character is the ability to carry out a good resolution long after the excitement of the moment has passed. – Cavett Robert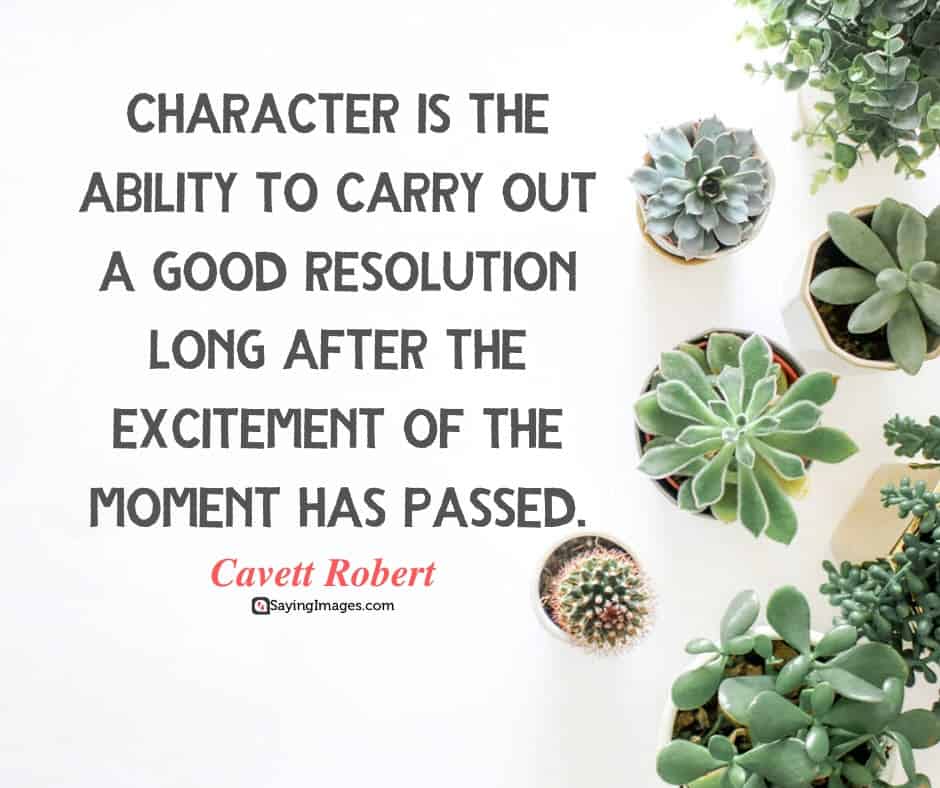 May the New Year bring you the courage to break your resolutions early! My own plan is to swear off every kind of virtue so that I triumph even when I fall! – Aleister Crowley
Most people will passively do exactly what they did last year. Whatever you do, don't let that person be you. – Richie Norton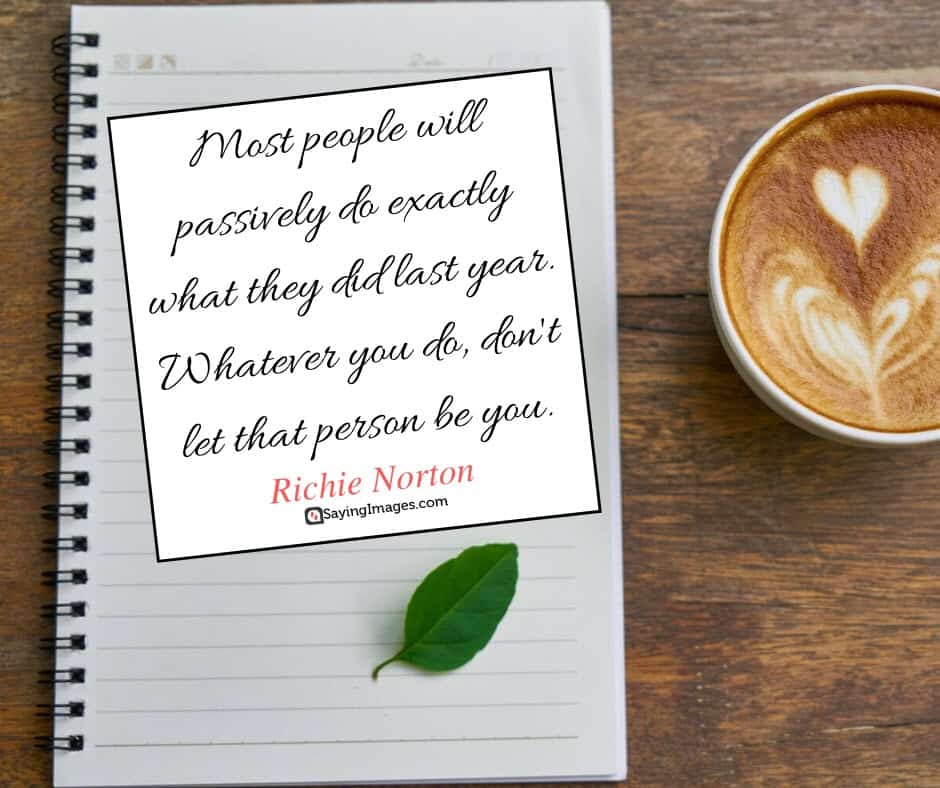 Making New Year resolution is one thing. Remaining resolute and seeing them through is quite another. – Alex Morritt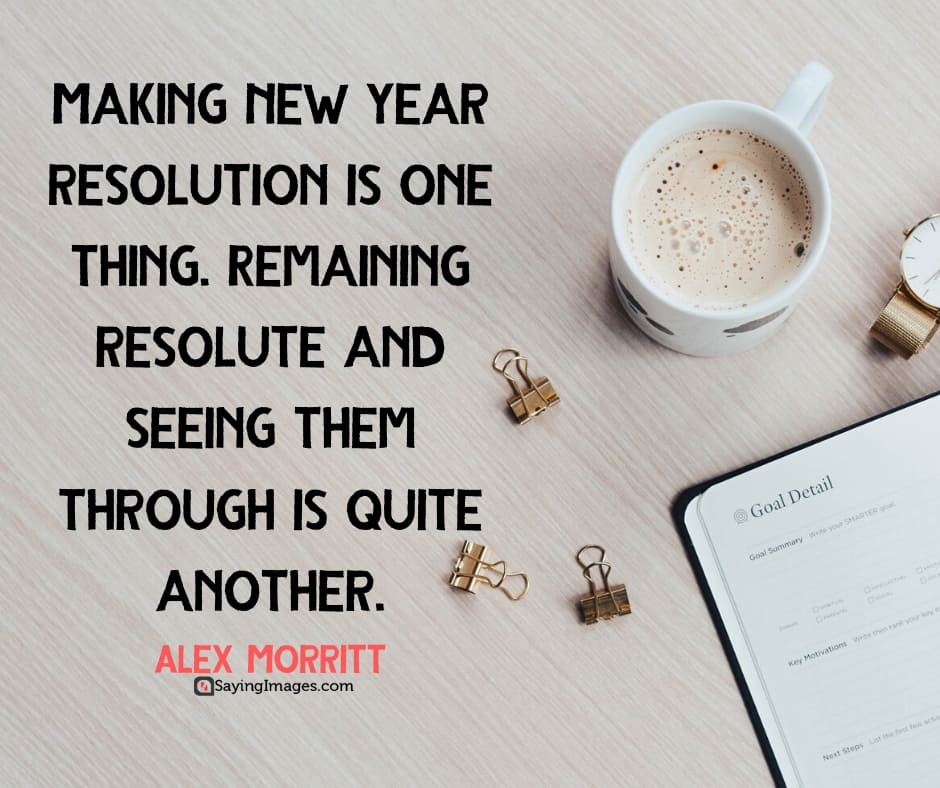 New Year's Resolution: To tolerate fools more gladly, provided this does not encourage them to take up more of my time. – James Agate
The meaning of resolution is "a firm decision to do or not to do something." The key words are "firm decision". If you make a firm decision about something then you must also take action and set a deadline, in other words, set a goal! – Catherine Pulsifer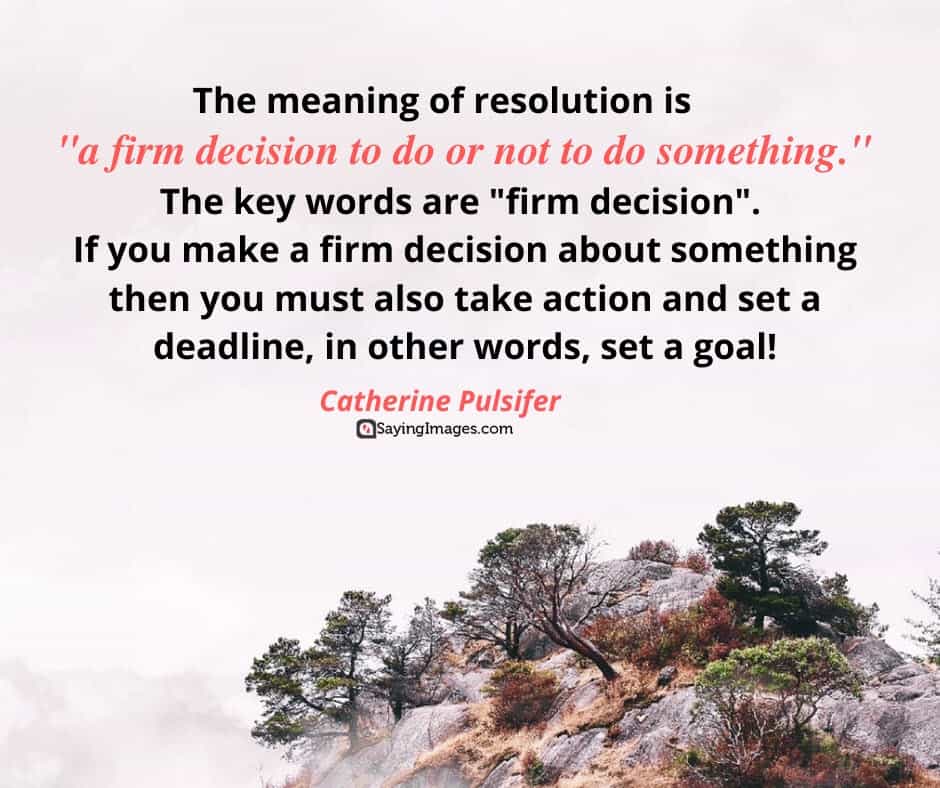 If you asked me for my New Year Resolution, it would be to find out who I am. – Cyril Cusack
A New Year's resolution is something that goes in one year and out the other.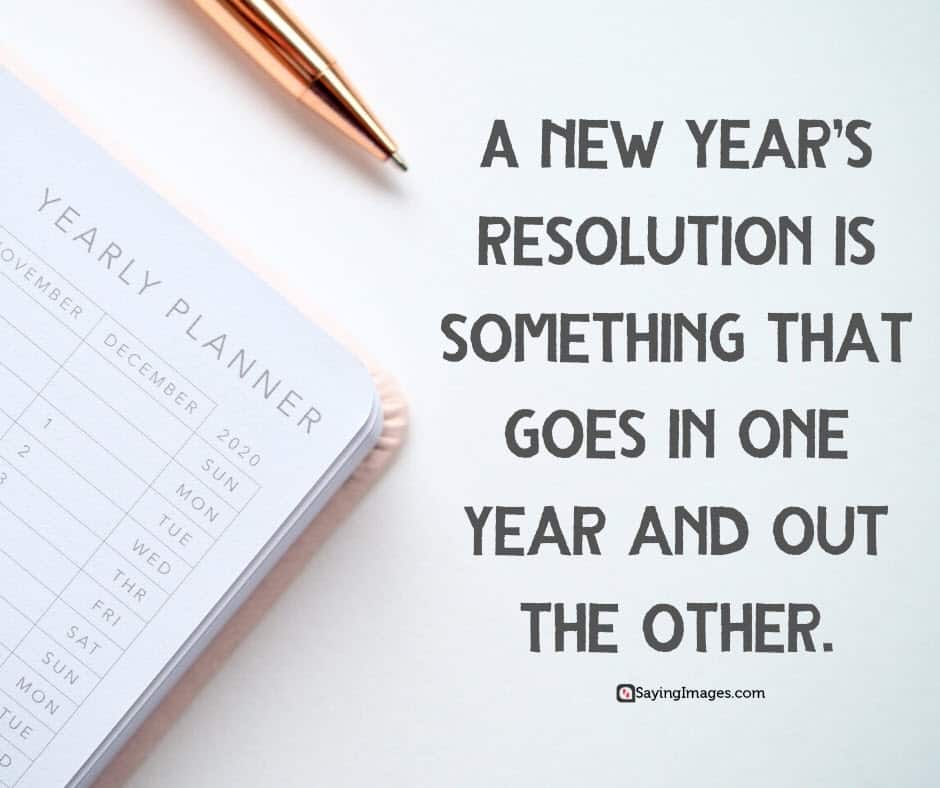 Remove 'shoulds' from your vocabulary this year. Start your journey of self-love now.–  Kelly Martin
Inspirational New Year's Resolutions
Make time for exercise.
Stop interacting with and worrying about your kids constantly.
Spend a few hours a week enjoying time with your family.
Stop eating fast food.
Read more.
Give money to a worthy cause every month.
Stop wishing you were different.
Stop comparing yourself to others.
Go for a daily walk.
Stop dieting: Just eat more fruit and vegetables and drink a ton of water.
Be kind to yourself.
Get a pet.
Cool New Year's Resolutions
Write someone a love letter.
Spend an entire day at the arcade and see if you can actually win something.
Reconnect with estranged friends or family.
Get a tattoo.
Eat fewer calories.
Learn to cook.
Spend money on things that create memories.
Grow a mustache.
Turn off the Internet and television and read a book before falling asleep.
Walk or ride your bike more often instead of driving.
Learn something you wish you'd learned as a child.
Start a diary and write down your thoughts.
Challenging New Year's Resolutions
Ride the scariest roller coaster you can think of.
Quit drinking/smoking.
Overcome fear or mental block.
Learn something new every day.
Get a six-pack.
Don't let things out of your control overwhelm you.
Stop being so negative.
Learn a language.
Go a week without your phone.
Climb a mountain.
Start a business.
If you hate your job, quit your job.
Listen to different types of music.
Become an expert at something.
Meet someone new every day.
Make sure you never spend an entire day in the house.
See Also: Happy New Year Quotes, Wishes, Messages, Greeting & SMS
Don't forget to share these inspirational New Year's resolutions and quotes on social media. Tag all of your friends and loved ones, too!