We naturally long for the lively vibe of spring to nourish our body and our heart. After the oppressive chills of winter, there's relief in knowing that we can bask in the warmth of sunshine. To savor the scent of the blossoming flowers and the breath of fresh air is how nature rewards us from the long days and nights of freezing cold.
Spring and how we perceive it also exceeds seasons. It is an idea, a symbol of hope. It marks the end of gloom and signals a new beginning. Spring is precious, both weather-wise and what it represents to people needing something to hold on to. Here are 30 spring quotes for those who need warmth and hope in their lives.
Famous Spring Quotes
Spring will come and so will happiness. Hold on. Life will get warmer. – Anita Krizzan
I think that no matter how old or infirm I may become, I will always plant a large garden in the spring. Who can resist the feelings of hope and joy that one gets from participating in nature's rebirth? – Edward Giobbi
The beautiful spring came; and when Nature resumes her loveliness, the human soul is apt to revive also. – Harriet Ann Jacobs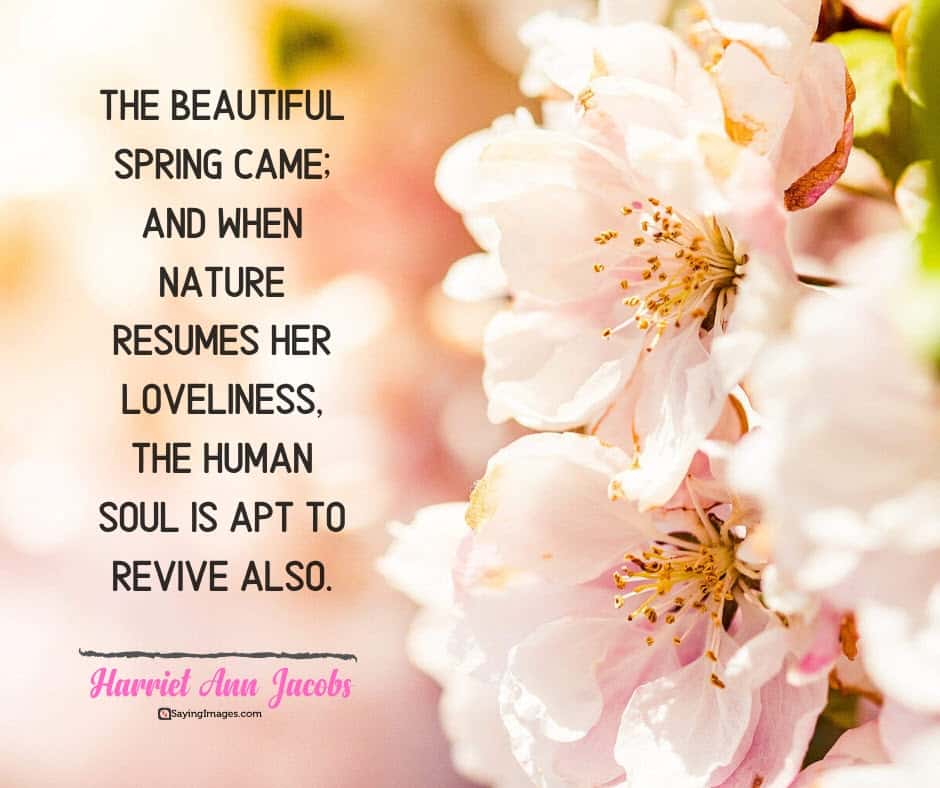 Behold, my friends, the spring is come; the earth has gladly received the embraces of the sun, and we shall soon see the results of their love!
Despite the forecast, live like it's spring. – Lilly Pulitzer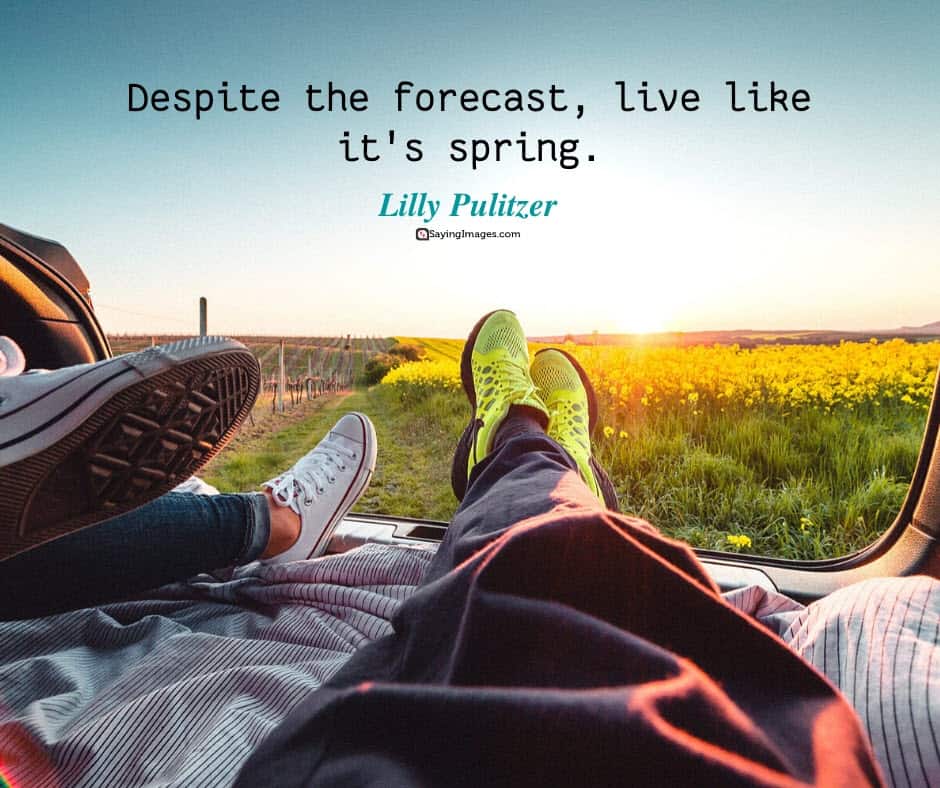 How wonderfully these pictures have caught the look of tentative spring—spring waiting for a single day to burst into living green. – Alice Morse Earle
No man can taste the fruits of autumn while he is delighting his scent with the flowers of spring. – Samuel Johnson
What a strange thing! to be alive, beneath cherry blossoms. – Kobayashi Issa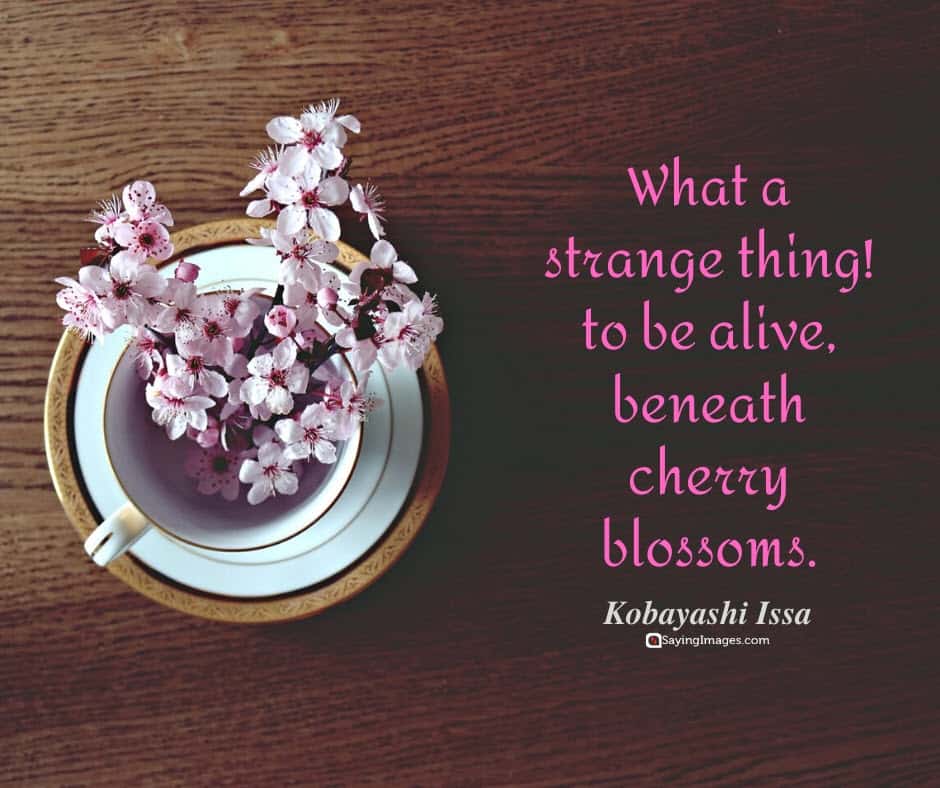 Spring is a time to find out where you are, who you are, and move toward where you are going. – Penelope Trunk
Spring's greatest joy beyond a doubt is when it brings the children out. – Edgar Guest
No winter lasts forever; no spring skips its turn. – Hal Borland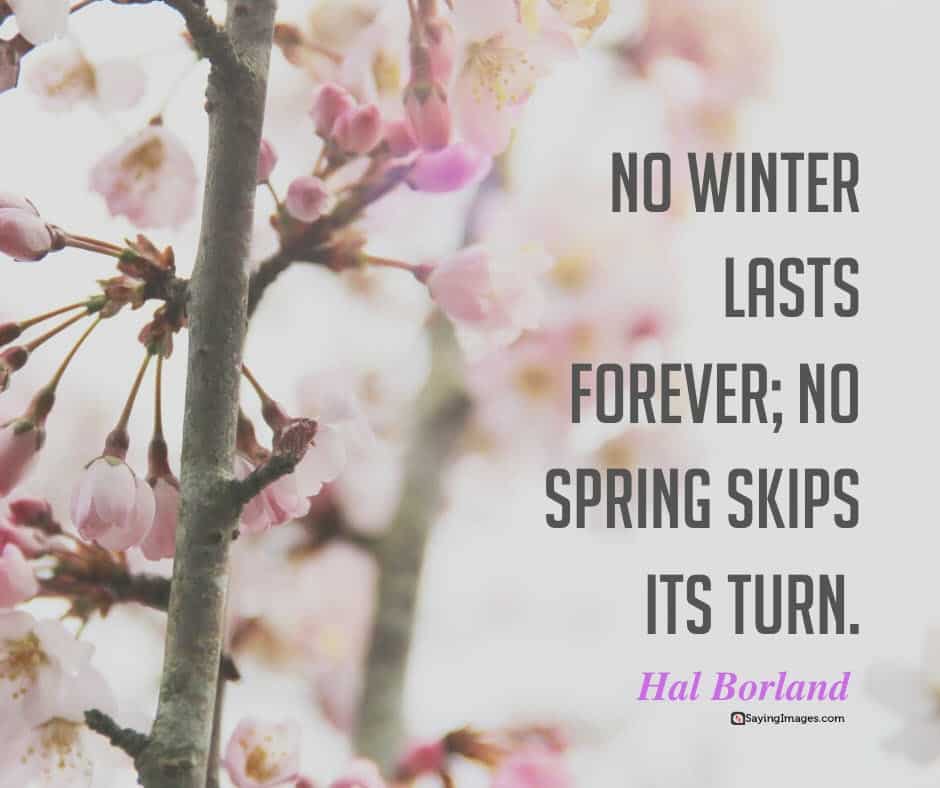 You can cut all the flowers but you cannot keep spring from coming. – Pablo Neruda
I hear the passing echoes of winter and feel the warming spring on my face. – Terri Guillemets
Always it's spring and everyone's in love and flowers pick themselves. – E.E. Cummings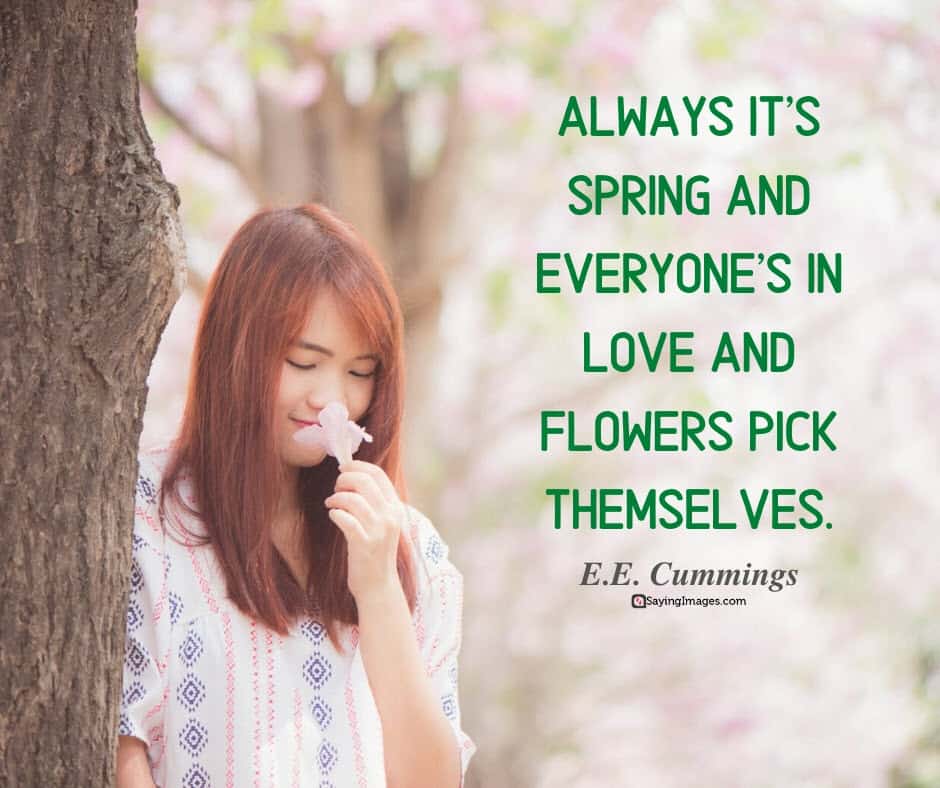 It's spring fever. That is what the name of it is. And when you've got it, you want — oh, you don't quite know what it is you do want, but it just fairly makes your heart ache, you want it so! – Mark Twain
Spring makes its own statement, so loud and clear that the gardener seems to be only one of the instruments, not the composer. – Geoffrey B. Charlesworth
The earth laughs in flowers. – Ralph Waldo Emerson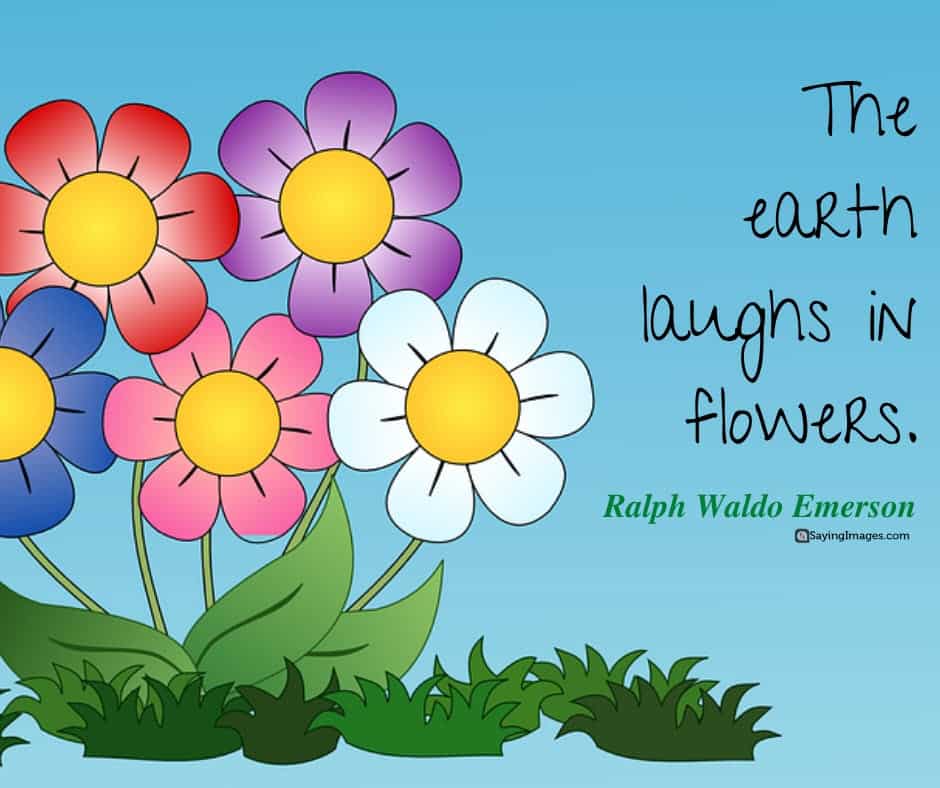 I suppose the best kind of spring morning is the best weather God has to offer. – Dodie Smith
See Also: 30 Religious Quotes to Foster Goodness and Faith
In the spring, at the end of the day, you should smell like dirt. – Margaret Atwood
Spring has returned. The Earth is like a child that knows poems. – Rainer Maria Rilke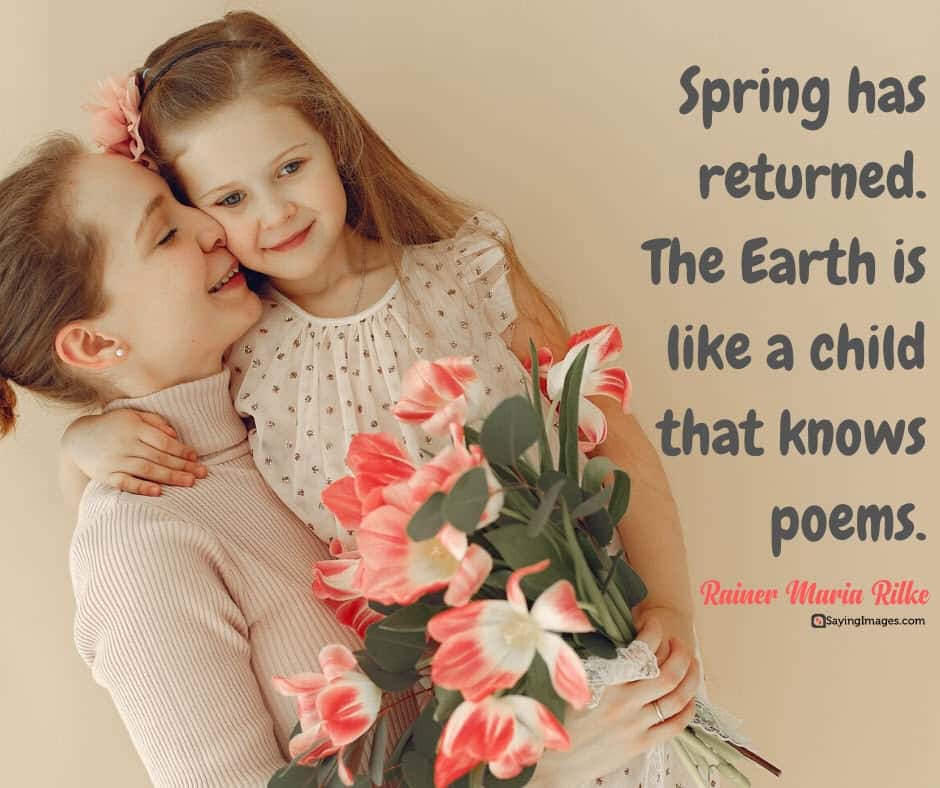 Spring won't let me stay in this house any longer! I must get out and breathe the air deeply again. – Gustav Mahler
The spring came suddenly, bursting upon the world as a child bursts into a room, with a laugh and a shout and hands full of flowers. – Henry Wadsworth Longfellow
Spring is nature's way of saying, "Let's party!" – Robin Williams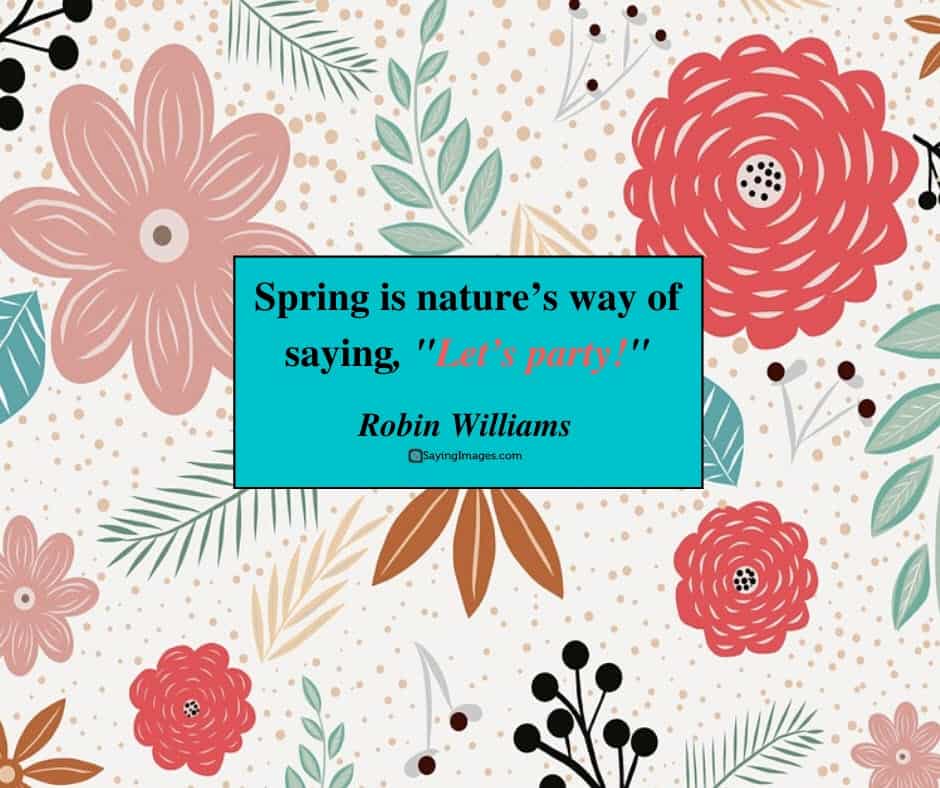 In Spring, everything is full of promise…. The child sporting upon the lawn, and the season, sympathize together, and nature rejoices in her virgin loveliness. – Charles Lanman
If people did not love one another, I really don't see what use there would be in having any spring. – Victor Hugo
A flower blossoms for its own joy. – Oscar Wilde
Some old-fashioned things like fresh air and sunshine are hard to beat. – Laura Ingalls Wilder
The day the Lord created hope was probably the same day he created Spring. – Bern Williams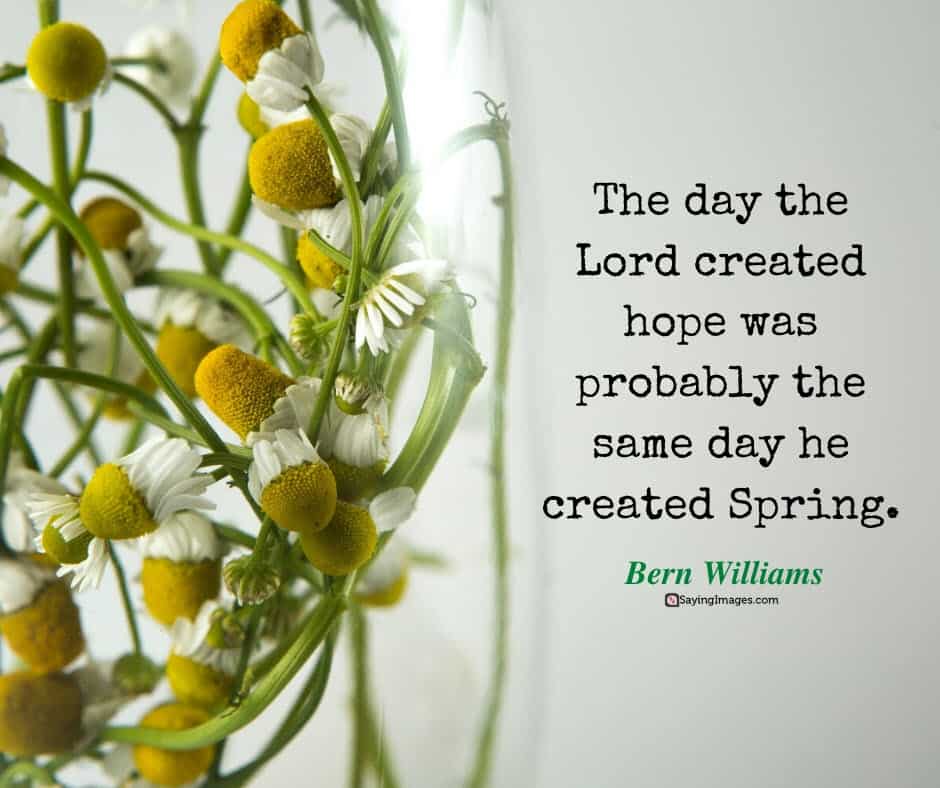 Spring is beautiful, and smells sweet. Spring is when you shake the curtains, and pound on the rugs, and take off your long underwear, and wash in all the corners. – Virginia Cary Hudson
In spring time, love is carried on the breeze. Watch out for flying passion or kissed whizzing by your head. – Emma Racine Defleur
Share these 30 spring quotes to fill your heart with feelings of comfort.