We should have known by now that in this life, we never come out unscathed. While there's love and loyalty as our saving grace, there's also malice and betrayal. It doesn't matter who you are or what you do, we are thrown to the wolves at some point. Sometimes, if we're unlucky, it's the people we love and trust that hurt us.
But must the feelings of hate and bitterness consume us? Must it hinder new chances for us to find happiness again? Revenge may seem satisfying with your battle plans already laid on the table, but that would just create new reasons for you to be unhappy.
Ironically, the only way to find peace is to have compassion in your heart to forgive those who have wronged you. Because grudges, as persistent as they can be, are really your nastiest enemy. Forgiveness, on the other hand, reflects your strength and fosters a sense of healing.
Here are forgiveness quotes to share because forgiving is the right thing to do. For your sake.
Forgiveness Quotes
Forgiveness is a funny thing, it warms the heart and cools the sting.
Sometimes, you forgive people simply because you still want them in your life.
The weak can never forgive. Forgiveness is the attribute of the strong – Mahatma Gandhi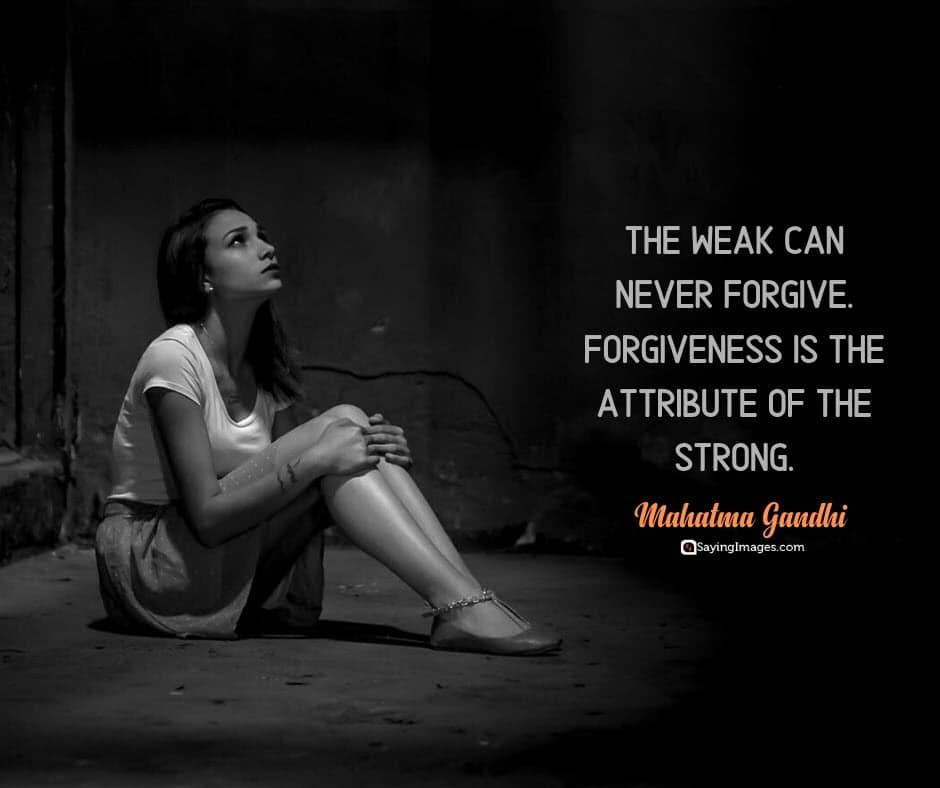 It is easier to forgive an enemy than to forgive a friend. – William Blake
If we really want to love, we must learn how to forgive – Mother Theresa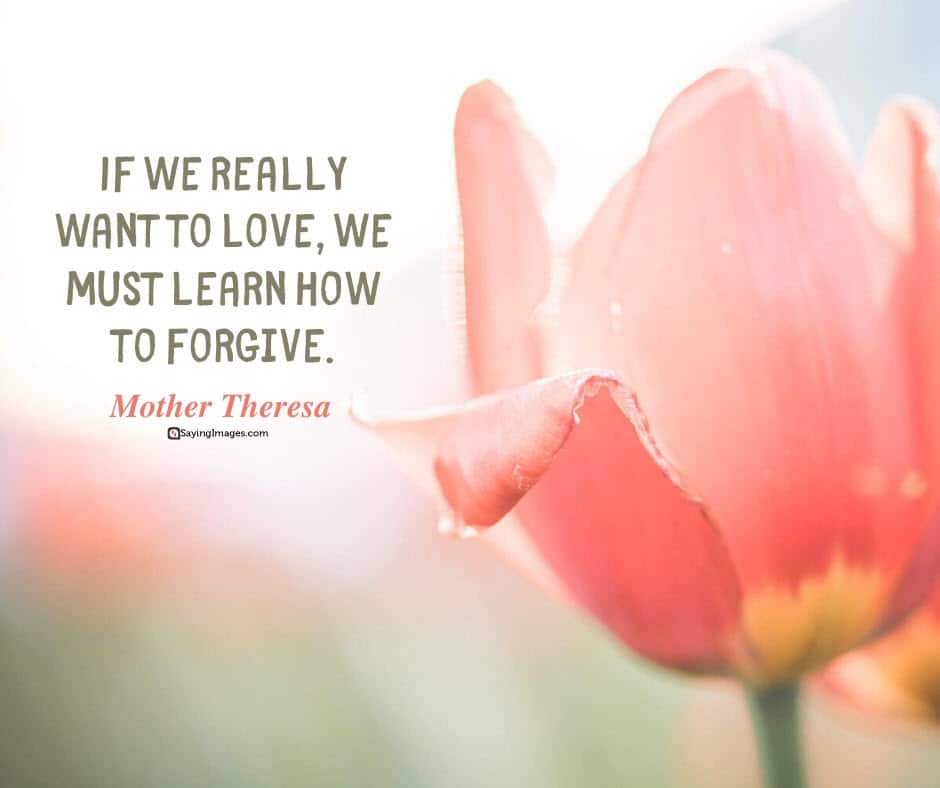 Forgive others, not because they deserve forgiveness, but because you deserve peace.
When you choose to forgive those who have hurt you, you take away their power.
The practice of forgiveness is our most important contribution to the healing of the world – Marianne Williamson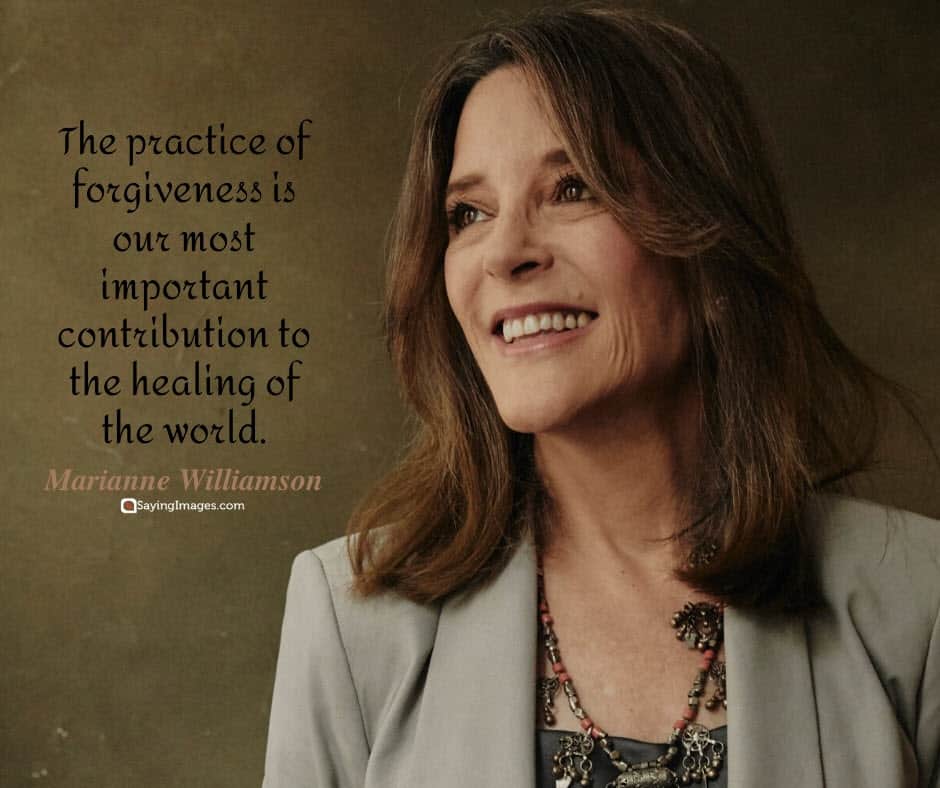 Forgive all who have offended you, not for them, but for yourself. – Harriet Nelson
Forgiveness is not something we do for other people. It's something we do for ourselves to get well and move on.
Once a woman has forgiven her man, she must not reheat his sins for breakfast. – Marlene Dietrich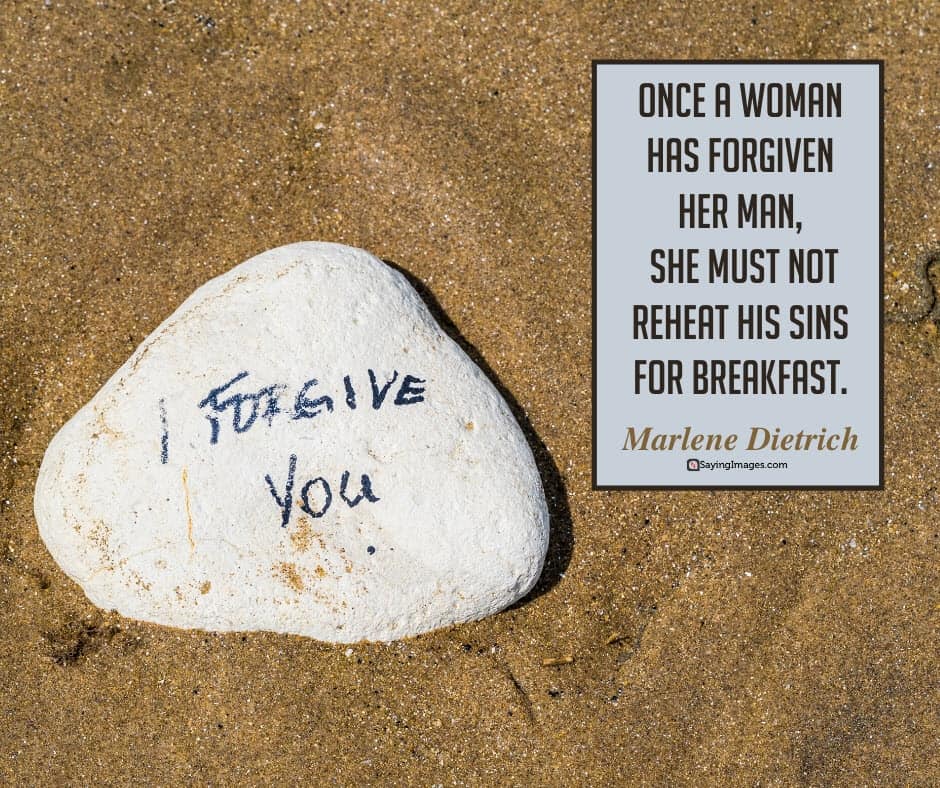 Forgive yourself for the blindness that put you in the path of those who betrayed you. Sometimes a good heart doesn't see the bad.
You will begin to heal when you let go of past hurts, forgive those who have wronged you and learn to forgive yourself for your mistakes.
True forgiveness is not an action after the fact, it is an attitude with which you enter each moment – David Ridge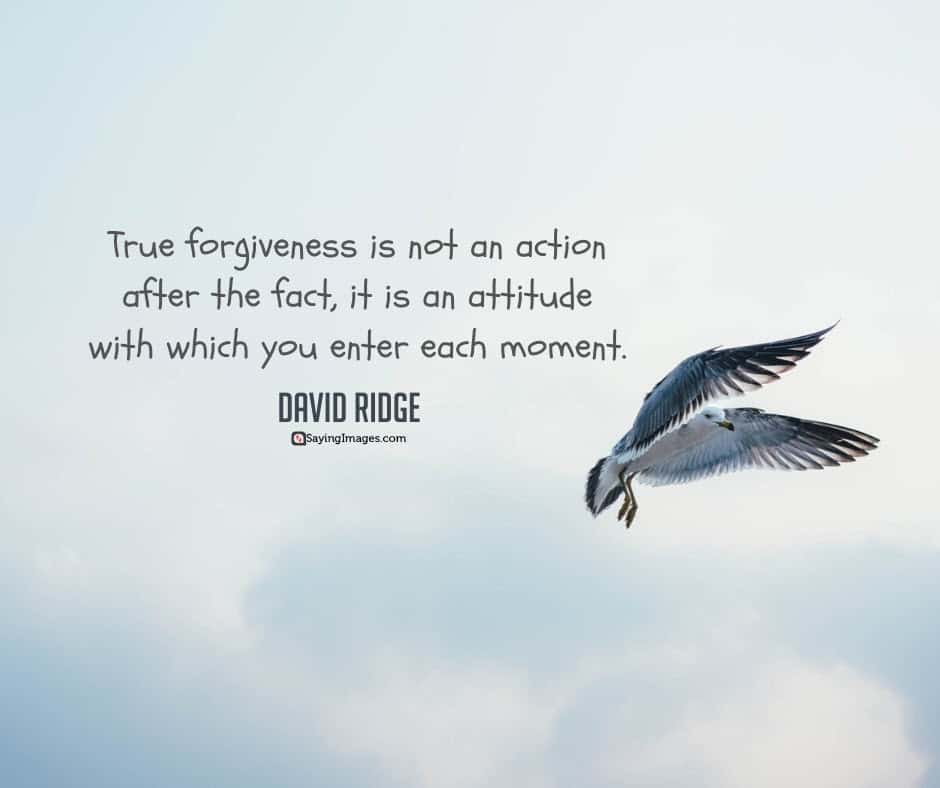 Anyone can hold a grudge, but it takes a person with character to forgive. When you forgive, you release yourself from a painful burden. Forgiveness doesn't mean what happened was OK, and it doesn't mean that person should still be welcome in your life. It just means you have made peace with the pain, and are ready to let it go.
To forgive is the highest, most beautiful form of love. In return, you will receive untold peace and happiness. – Robert Muller
Forgiveness is about your peace of mind.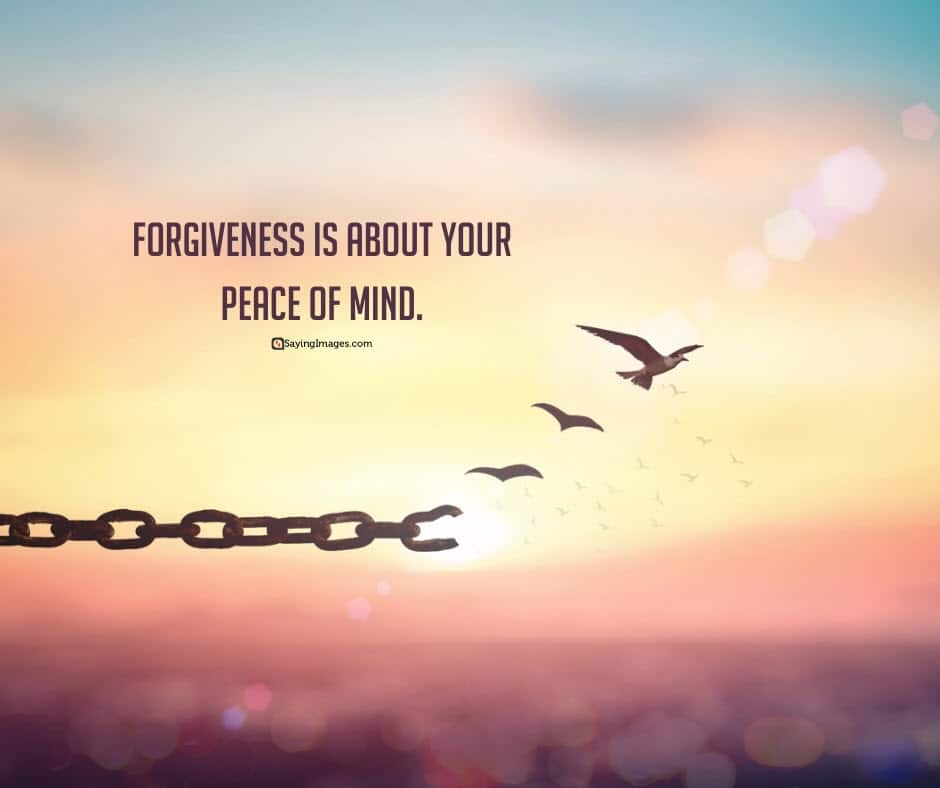 As long as you don't forgive, who and whatever it is will occupy a rent-free space in your mind. – Isabelle Holland
The first to apologize is the bravest.
The first to forgive is the strongest.
And the first to forget is the happiest.
A happy marriage is the union of two good forgivers. – Robert Quillen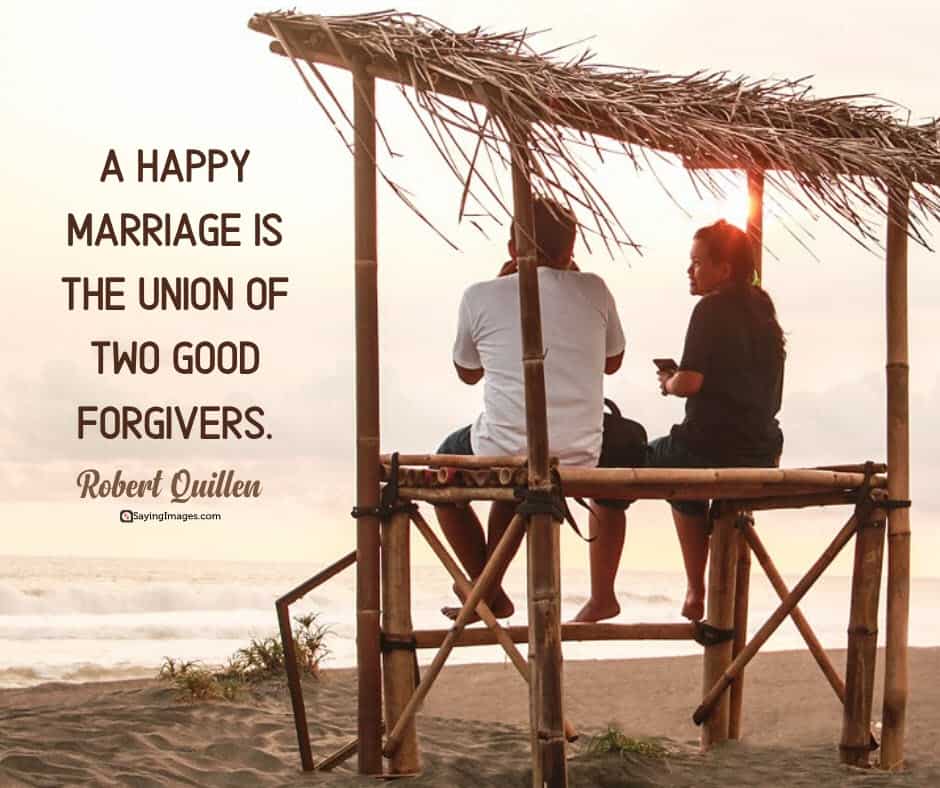 Someday, we'll forget the hurt, the reason we cried and who caused us pain. We will finally realize that the secret of being free is not revenge, but letting things unfold in their own way and own time. After all, what matters is not the first, but the last chapter of our life which shows how well we ran the race. So smile, laugh, forgive, believe, and love all over again…
It's wiser to forgive than to hate.
Everyone says forgiveness is a lovely idea, until they have something to forgive. – C.S. Lewis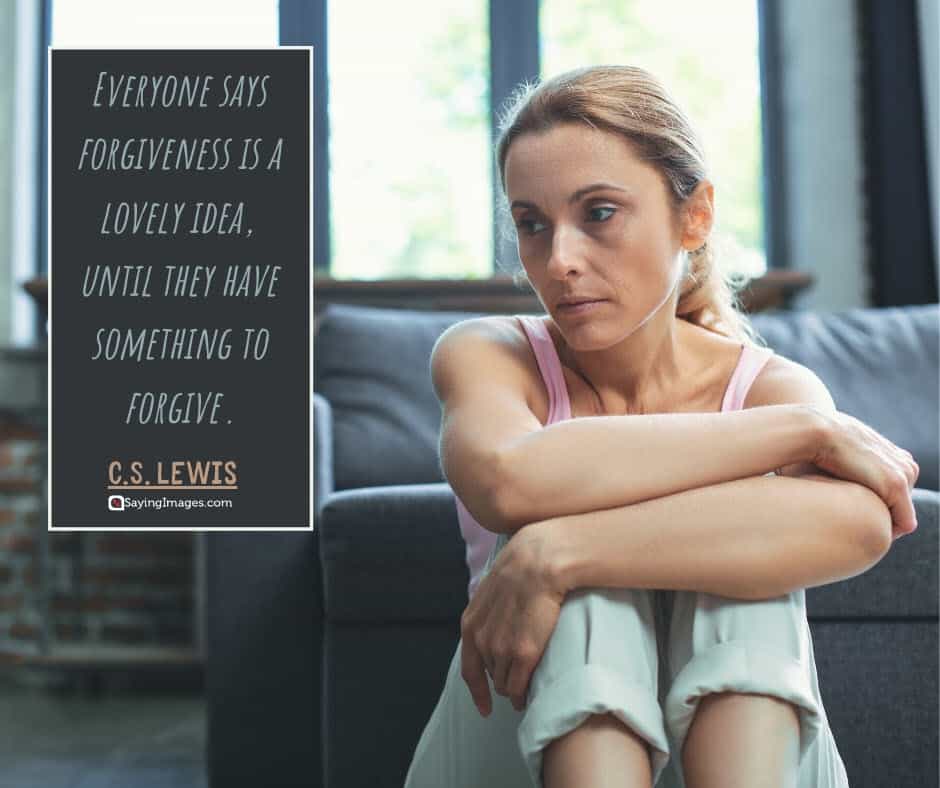 Forgive those who insult you, attack you, belittle you or take you for granted. But more than this… forgive yourself for allowing them to hurt you.
Forgiveness doesn't excuse their behavior. Forgiveness prevents their behavior from destroying your heart.
Always forgive your enemies nothing annoys them so much. – Oscar Wilde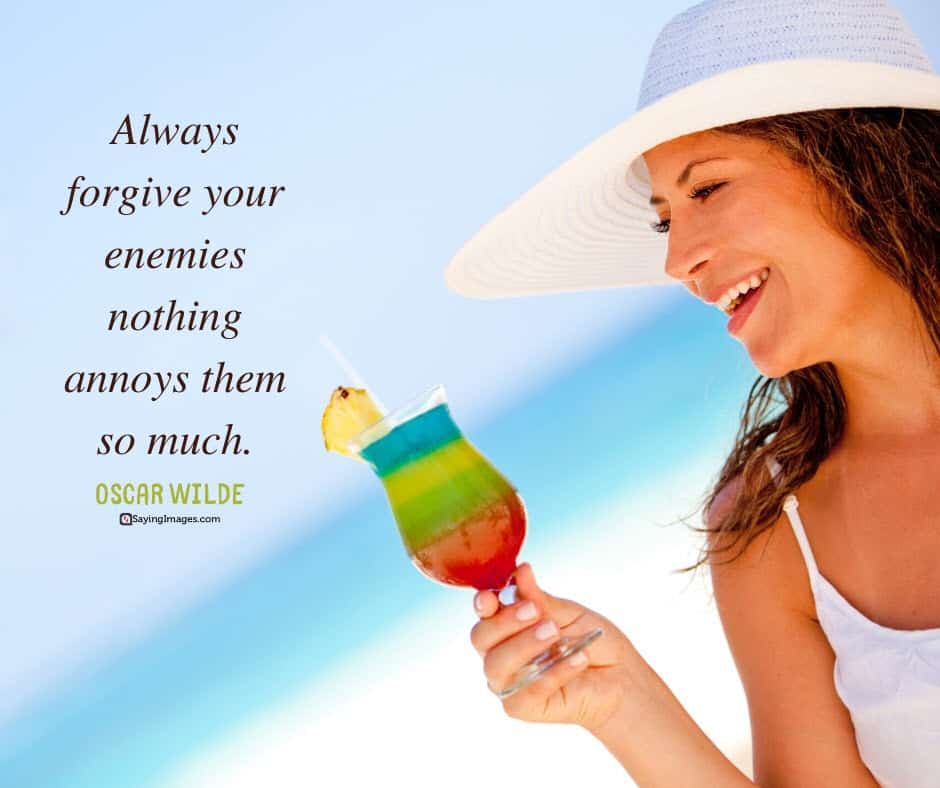 Everyone makes mistakes, if you can't forgive others, don't expect others to forgive you.
Forgiveness is the best form of love. It takes a strong person to say sorry and an even stronger person to forgive.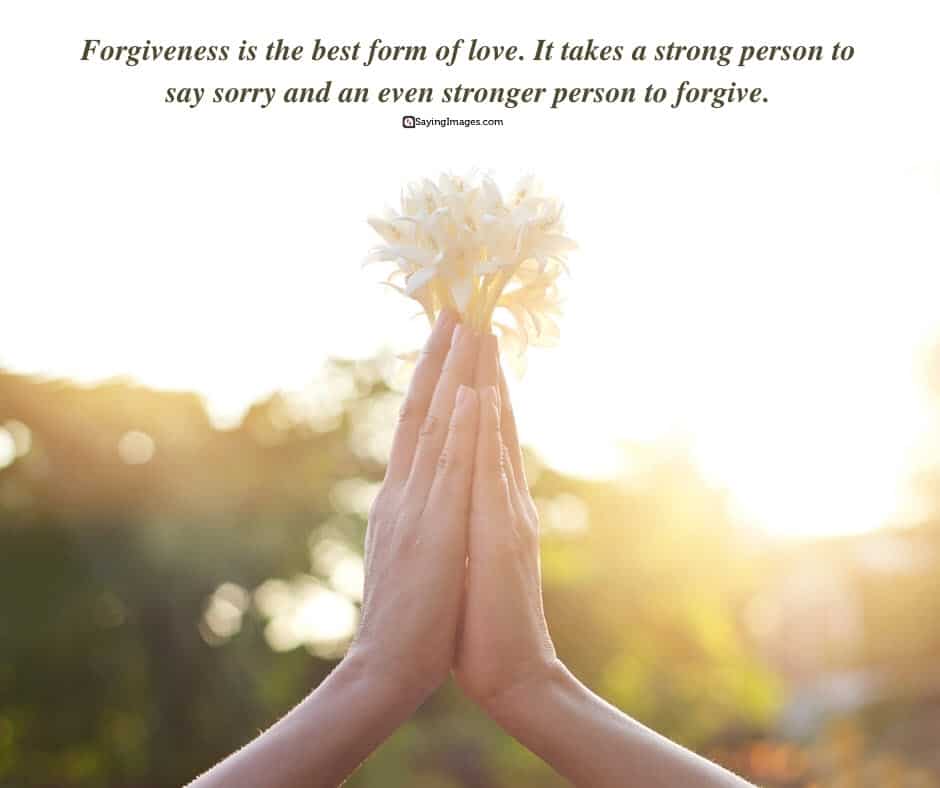 Always pray that to have eyes that see the best,
A heart that forgives the worst,
A mind that forgets the bad,
And a soul that never loses faith.
Love yourself
accept yourself
forgive yourself
& be good to yourself
because without you
the rest of us
are without a source of
many wonderful things.
– Dr. Leonardo Buscaglia
In the blink of an eye, everything can change
So forgive often and love with all your heart.
You may never know when you may not
have that chance again.
Forgive someone today. Especially if that someone is you. – Gina Greenlee
The most terrifying thing is to accept oneself completely. – Carl Jung
In order to heal, we must first forgive … and sometimes the person we must forgive is ourselves. – Mila Bron
You've been criticizing yourself for years and it hasn't worked. Try approving of yourself and see what happens. – Louise L. Hay
Be kind to yourself, dear – to our innocent follies. Forget any sounds or touch you knew that did not help you dance. You will come to see that all evolves us. – Rumi
Once you've accepted your flaws, no one can use them against you. – George R.R. Martin
Do as the heavens have done, forget your evil; With them forgive yourself. – William Shakespeare
Self-forgiveness is essential to self-healing. – Ruth Carter Stapleton
Forgive yourself, but don't forget. – Alexandra Bracken
Our sorrows and wounds are only healed when we touch them with compassion. – Buddha
Forgive yourself for not knowing what you didn't know before you learned it. – Maya Angelou
When we give ourselves self-compassion, we are opening our hearts in a way that can transform our lives. – Kristin Neff
Forgiving yourself, believing in yourself and choosing to love yourself are the best gifts one could receive. – Brittany Burgunder
If I hadn't forgiven myself, I wouldn't be strong enough to love someone this much. – Dawn Lanuza
Forgiveness is really a gift to yourself – have the compassion to forgive others, and the courage to forgive yourself. – Mary Anne Radmacher
The past doesn't determine your future unless you carry it with you into the present.
Forgiving yourself and others, you free the universe to begin again at any moment. – Marianne Williamson
All we have to do is forgive ourselves wholly and completely for ever thinking that we are not good enough! – Jodi Aman
Forgiveness is not just what we receive; it is also what we give – to ourselves. – Ogwo David Emenike
Lack of forgiveness causes almost all of our self-sabotaging behavior. – Mark Victor Hansen
We all make mistakes, don't we? But if you can't forgive yourself, you'll always be an exile in your own life. – Curtis Sittenfeld
There is no love without forgiveness, and there is no forgiveness without love. – Bryant H. McGill
Forgiveness is choosing to love. It is the first skill of self-giving love. – Mahatma Gandhi
Feeling compassion for ourselves in no way releases us from responsibility for our actions. Rather, it releases us from the self-hatred that prevents us from responding to our life with clarity and balance. – Tara Brach
If your compassion does not include yourself, it is incomplete. – Jack Kornfield
Your inner critic is simply a part of you that needs more self-love. – Amy Leigh Mercree
Having compassion starts and ends with having compassion for all those unwanted parts of ourselves. – Pema Chodron
You don't want to beat yourself up for beating yourself up in the vain hope that it will somehow make you stop beating yourself up. – Kristin Neff
The more you know yourself, the more you forgive yourself. – Confucius
Forgive yourself for what you think you've done or not done. At every moment, you had your reasons for all of your actions and decisions. You've always done the best that you could do. Forgive yourself. – Doreen Virtue
The burden of regret can weigh us down heavily on our spiritual journey. The best way to release regret is to forgive ourselves. – James Van Praagh
Never forget that to forgive yourself is to release trapped energy that could be doing good work in the world. – D. Patrick Miller
Forgiveness is for yourself because it frees you. It lets you out of that prison you put yourself in. – Louise L. Hay
The more you rejoice in your own forgiveness, the quicker you will be to forgive others. – Timothy Keller
You cannot travel back in time to fix your mistakes, but you can learn from them and forgive yourself for not knowing better. – Leon Brown
He who is devoid of the power to forgive is devoid of the power to love. – Martin Luther King, Jr.
Share these forgiveness quotes with others because healing always starts with forgiveness.