The road to getting fit and healthy is clearly not an easy one. We make up excuses and procrastinate when we should be gradually working on our fitness. But sooner or later, we need to prioritize our well-being by making sure we're in good shape.
The physical and mental benefits of exercise are too many to delve into. From strengthening the body to increasing our immunity and even reducing stress, we have better chances of enjoying life and what it has to offer if we're fit as a fiddle.
So if you're having a hard time to start on your fitness journey, or you're going through a workout plateau, here are 40 motivational fitness quotes to revive your fitness spirits.
Best Fitness Quotes
Time and health are two precious assets that we don't recognize and appreciate until they have been depleted. – Denis Waitley
Sweat is fat crying.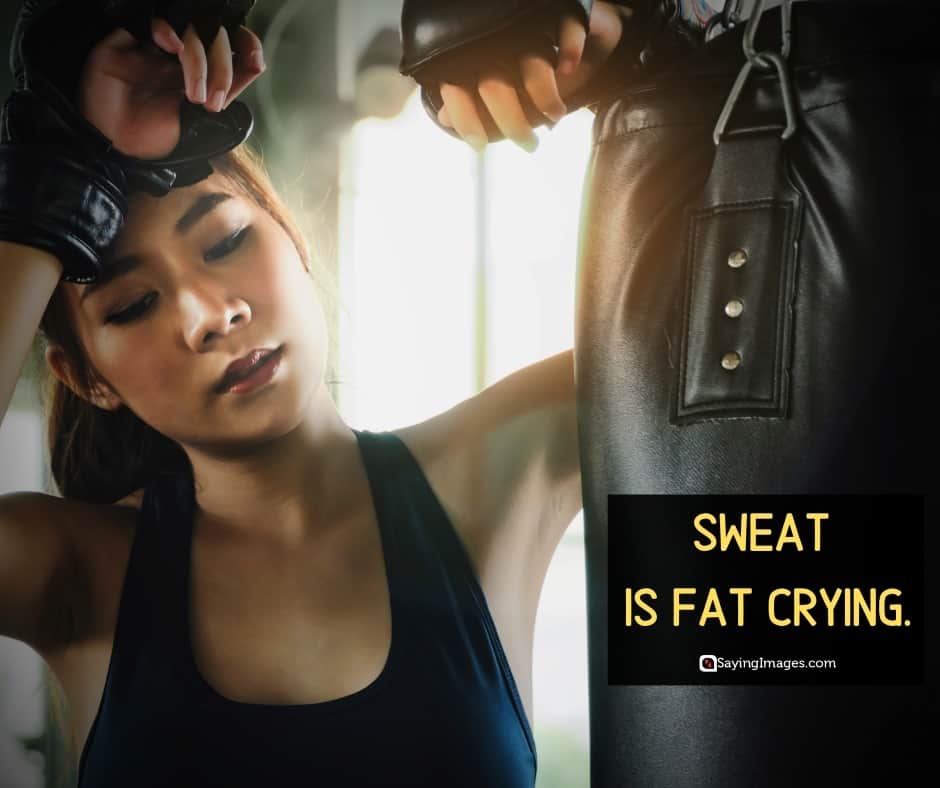 Believe in yourself and all that you are. Know that there is something inside you that is greater than any obstacle. – Christian D. Larson
Of course it's hard. It's supposed to be hard. If it were easy, everybody would do it. Hard is what makes it great. – Jimmy Dugan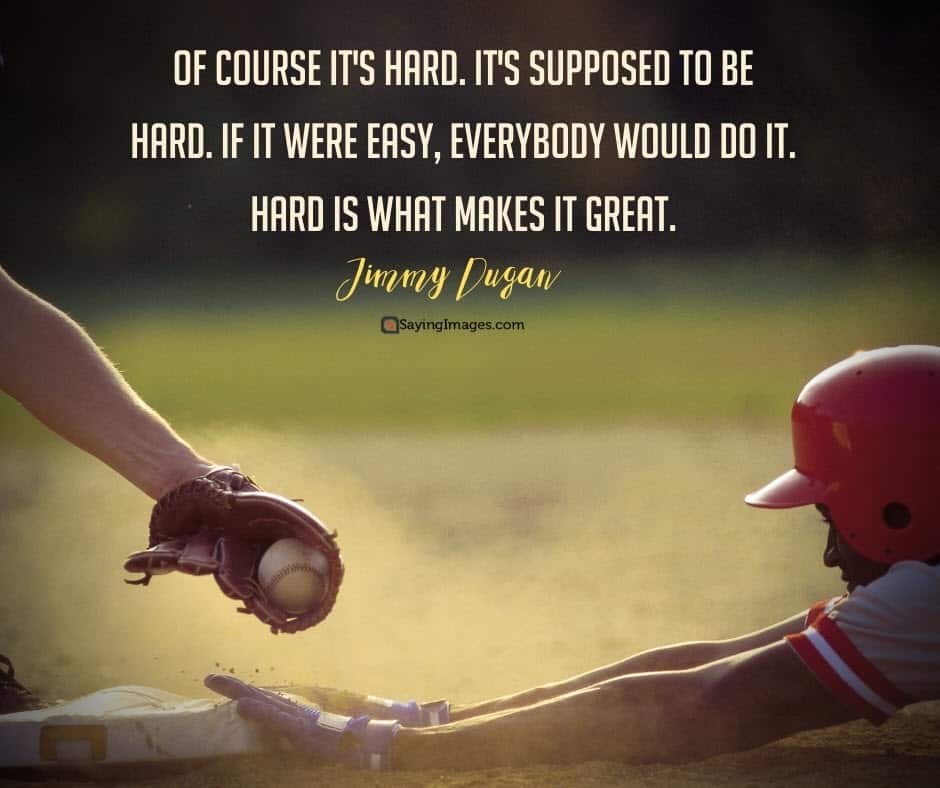 Today I will do what others won't, so tomorrow I can accomplish what others can't. – Jerry Rice
Take care of your body. It's the only place you have to live. – Jim Rohn
We are what we repeatedly do. Excellence then is not an act but a habit. – Aristotle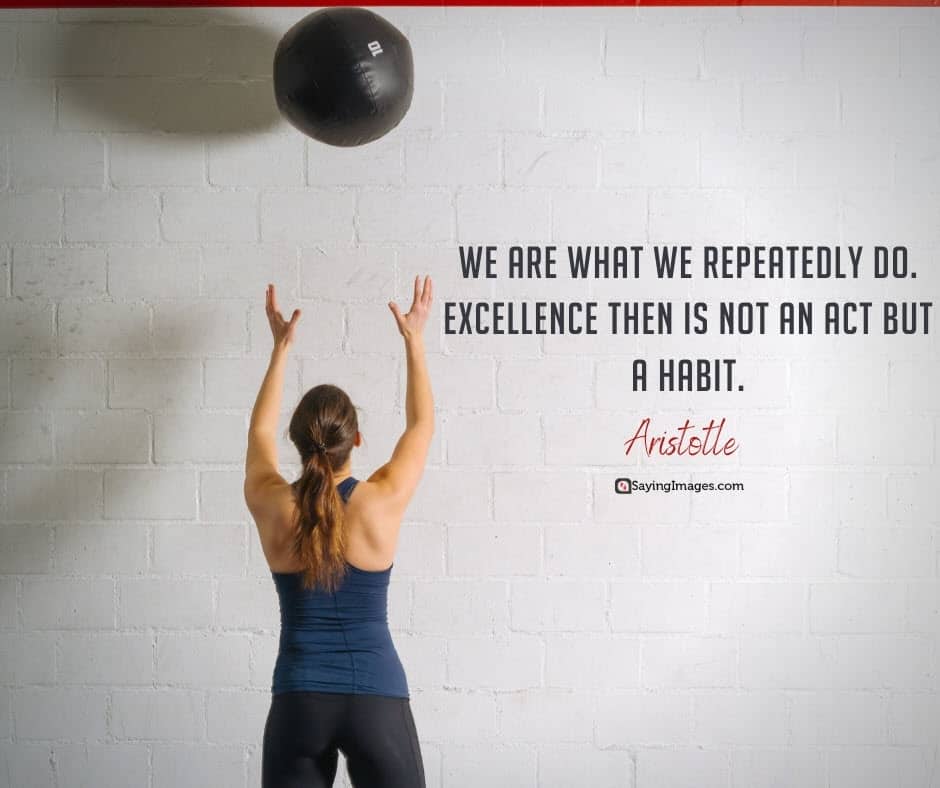 Leave all the afternoon for exercise and recreation, which are as necessary as reading. I will rather say more necessary because health is worth more than learning. – Thomas Jefferson
Things may come to those who wait, but only the things left by those who hustle. – Abraham Lincoln
You miss 100% of the shots you don't take. – Wayne Gretzky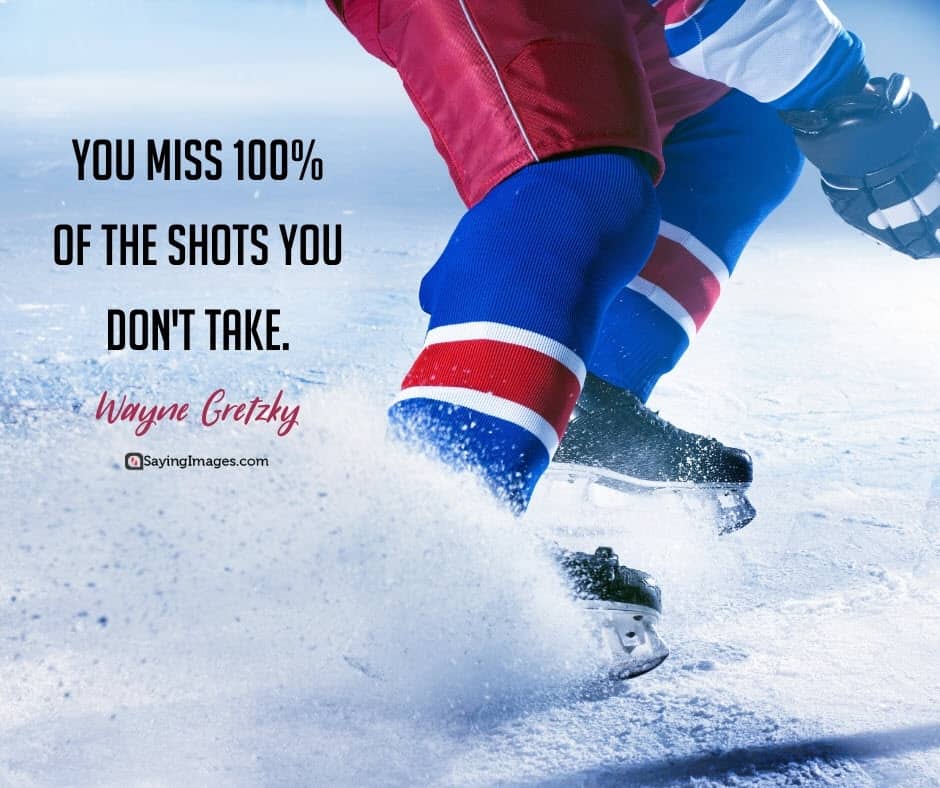 It's not who you are that holds you back, it's who you think you're not. 
The finish line is just the beginning of a whole new race.
The difference between the impossible and the possible lies in a person's determination. – Tommy Lasorda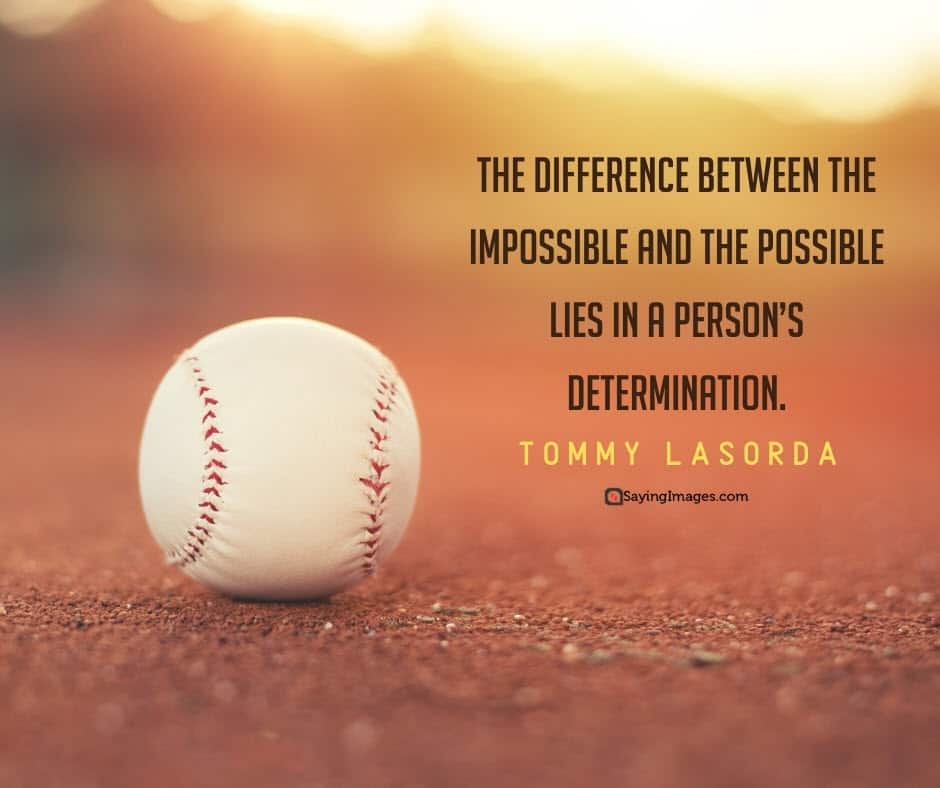 Motivation is what gets you started. Habit is what keeps you going. – Jim Ryan
Nothing great was ever achieved without enthusiasm. – Ralph Waldo Emerson
The only bad workout is the one that didn't happen.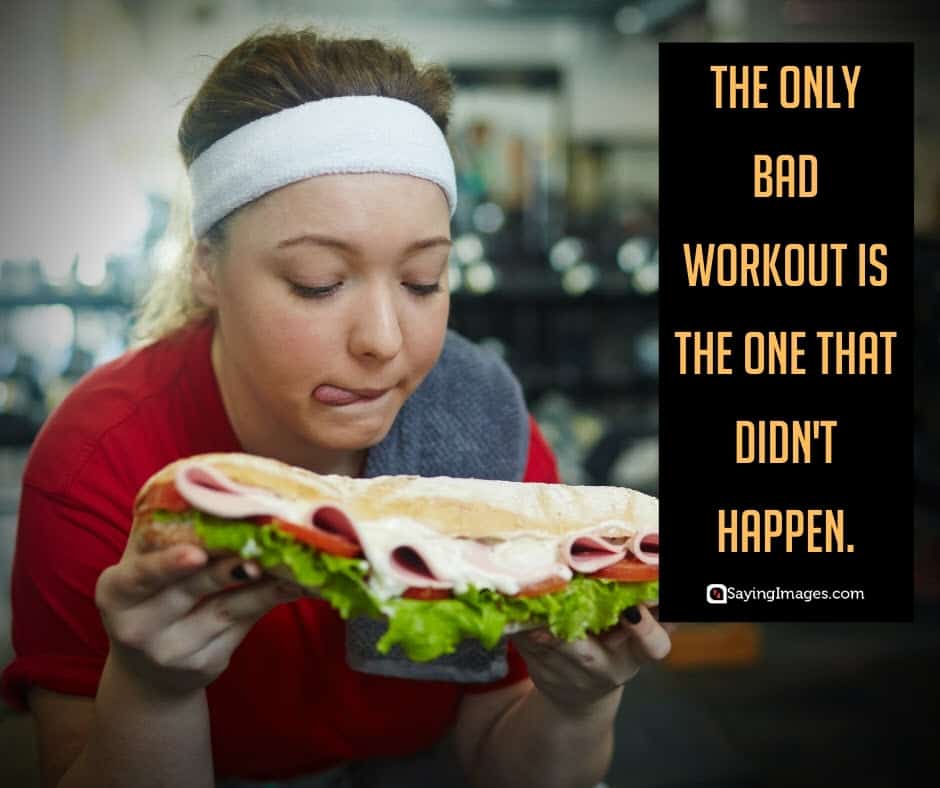 Strength does not come from physical capacity. It comes from an indomitable will. – Mahatma Gandhi
If you don't make mistakes, you aren't really trying. – Coleman Hawkins
If you think lifting is dangerous, try being weak. Being weak is dangerous. – Bret Contreras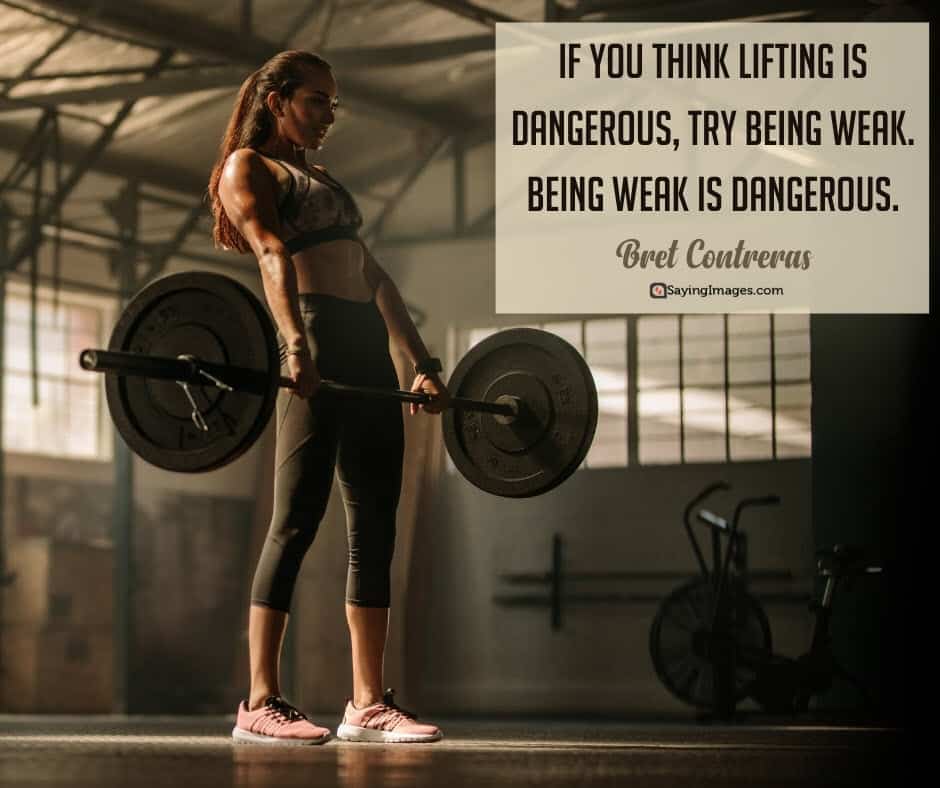 The difference between a goal and a dream is a deadline. – Steve Smith
People often say motivation doesn't last. Neither does bathing—that's why we recommend it daily. – Zig Ziglar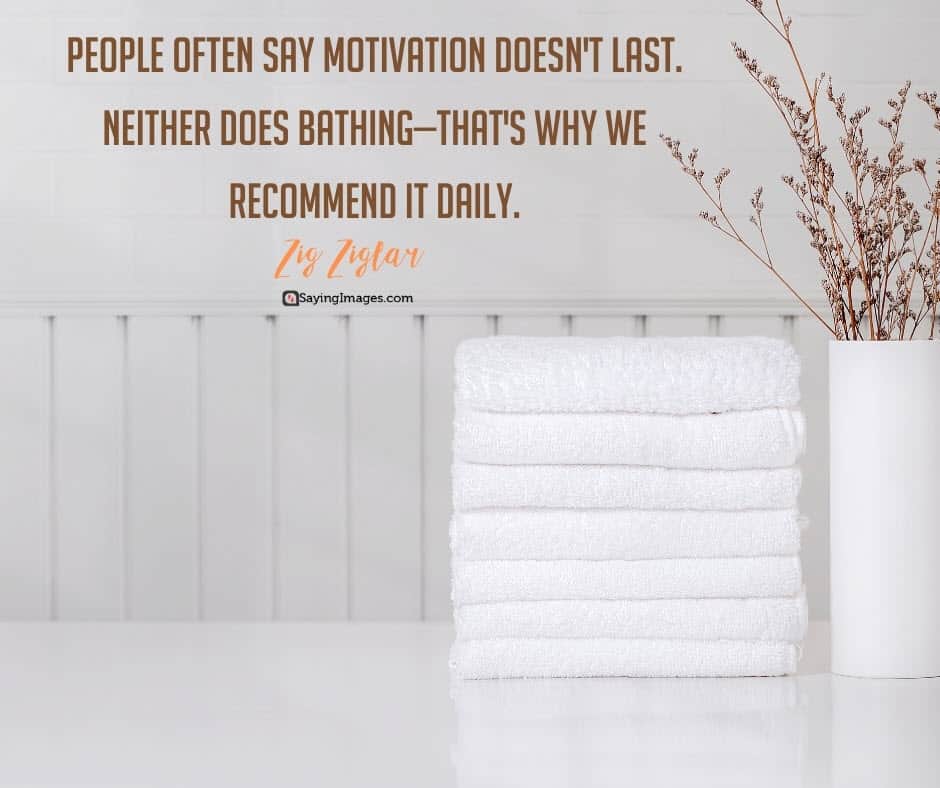 Insanity: doing the same thing over and over again and expecting different results. – Albert Einstein
There are only two options regarding commitment. You're either in or out. There's no such thing as a life in between. – Pat Riley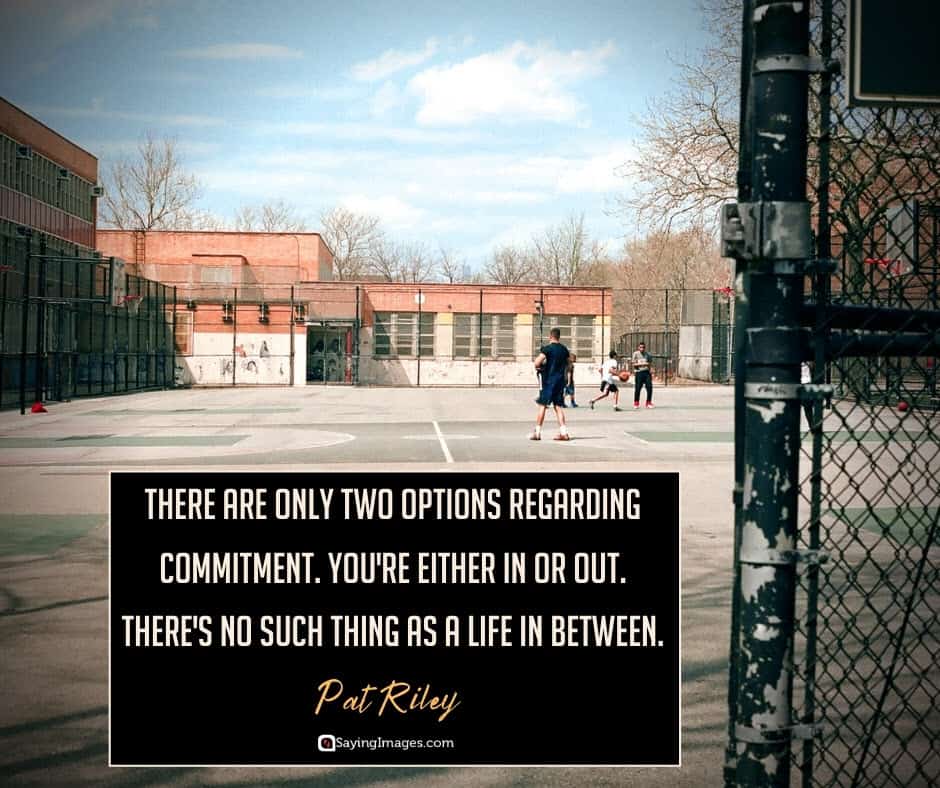 My goal when I come in here everyday is to make sure that if someone beats me – its not because they outworked me! – Layne Norton
The mind is the limit. As long as the mind can envision the fact that you can do something, you can do it, as long as you really believe 100 percent. – Arnold Schwarzenegger
If it doesn't challenge you, it doesn't change you. – Fred DeVito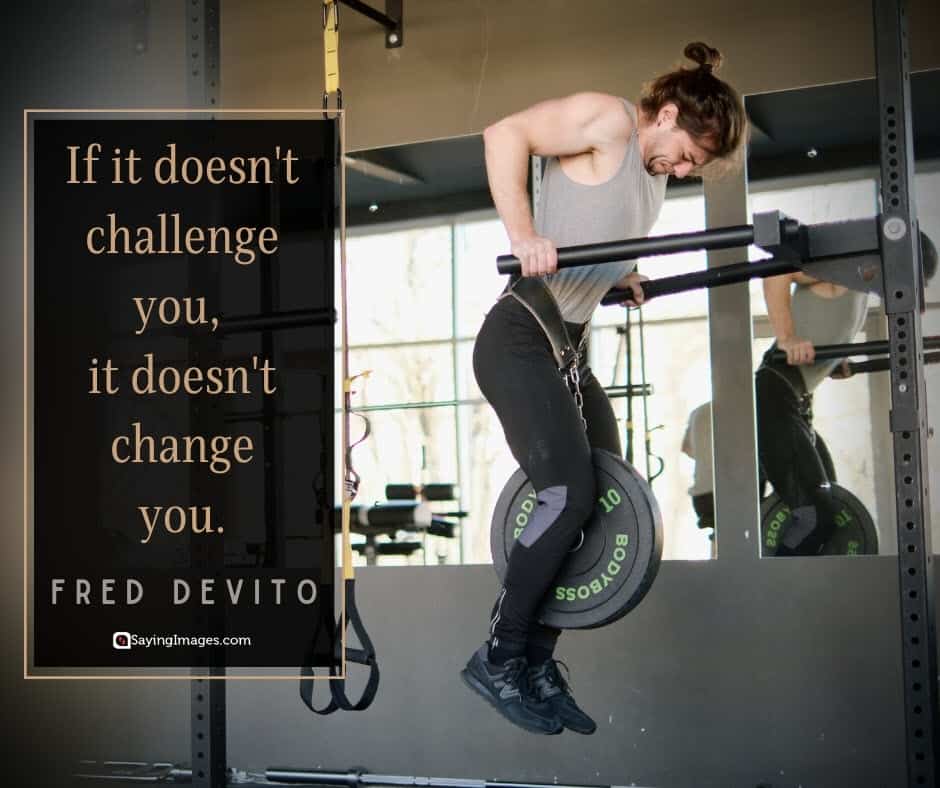 With determination and heart, there is nothing you can't do. I don't care how small you are, how skinny you are – I mean if you have the heart, and you have the drive, and you have the determination you can do whatever the hell you want!
In running, it doesn't matter whether you come in first, in the middle of the pack, or last. You can say, 'I have finished.' There is a lot of satisfaction in that. – Fred Lebow
You must expect great things of yourself before you can do them. – Michael Jordan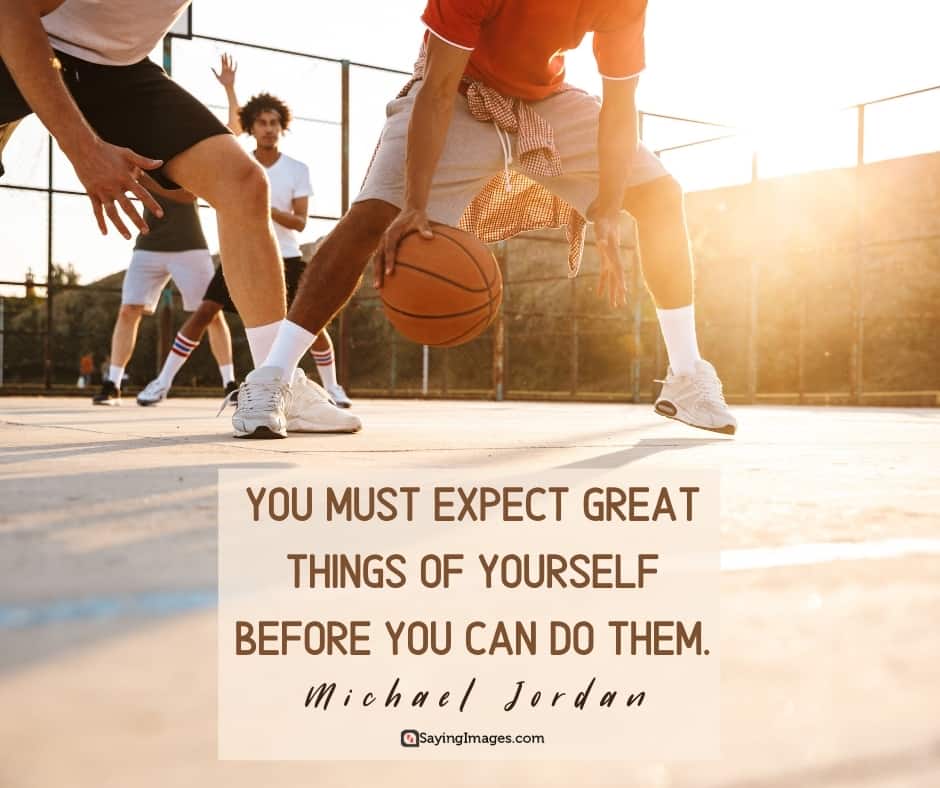 I don't stop when I'm tired, I stop when I'm done.
Running is the greatest metaphor for life, because you get out of it what you put into it. – Oprah Winfrey
You are never too old to set another goal or to dream a new dream. – C.S. Lewis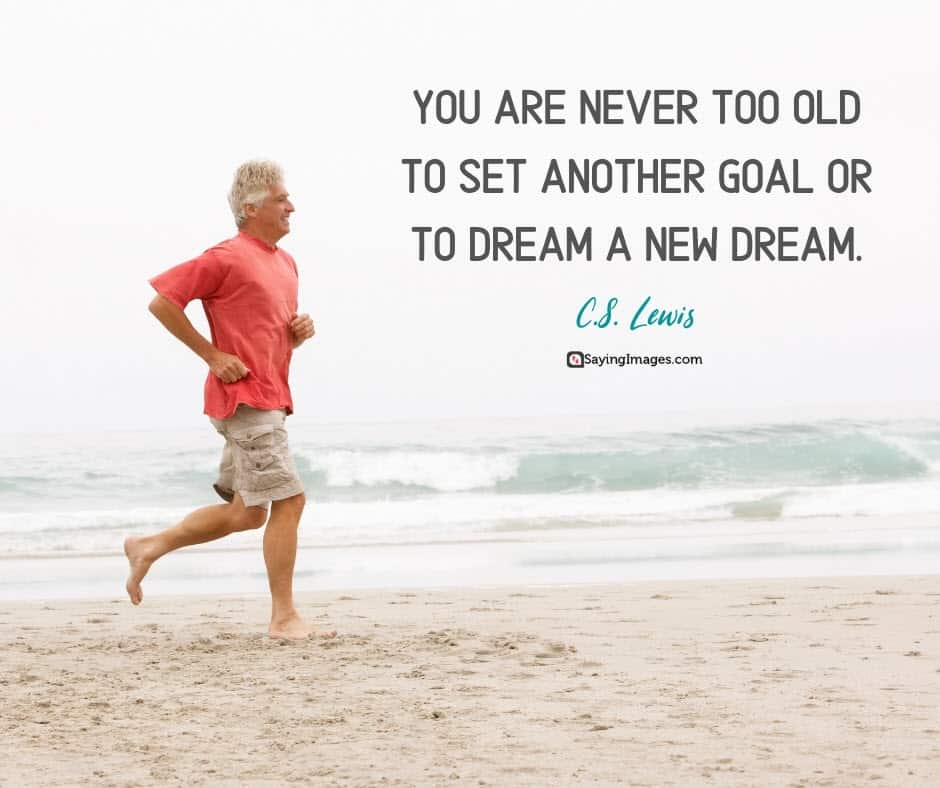 Don't give up what you want most, for what you want now.
I always loved running…it was something you could do by yourself, and under your own power. You could go in any direction, fast or slow as you wanted, fighting the wind if you felt like it, seeking out new sights just on the strength of your feet and the courage of your lungs. – Jesse Owens
The clock is ticking. Are you becoming the person you want to be? – Greg Plitt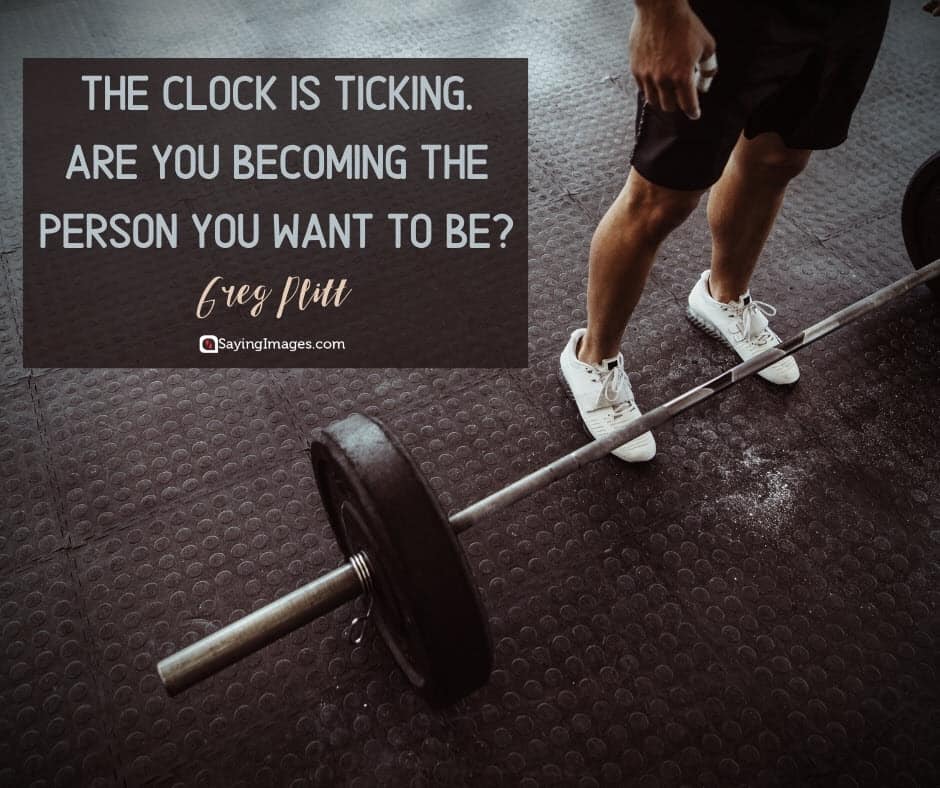 Never give up on a dream just because of the time it will take to accomplish it. The time will pass anyway. – Earl Nightingale 
I'm not telling you it is going to be easy, I'm telling you it's going to be worth it. – Art Williams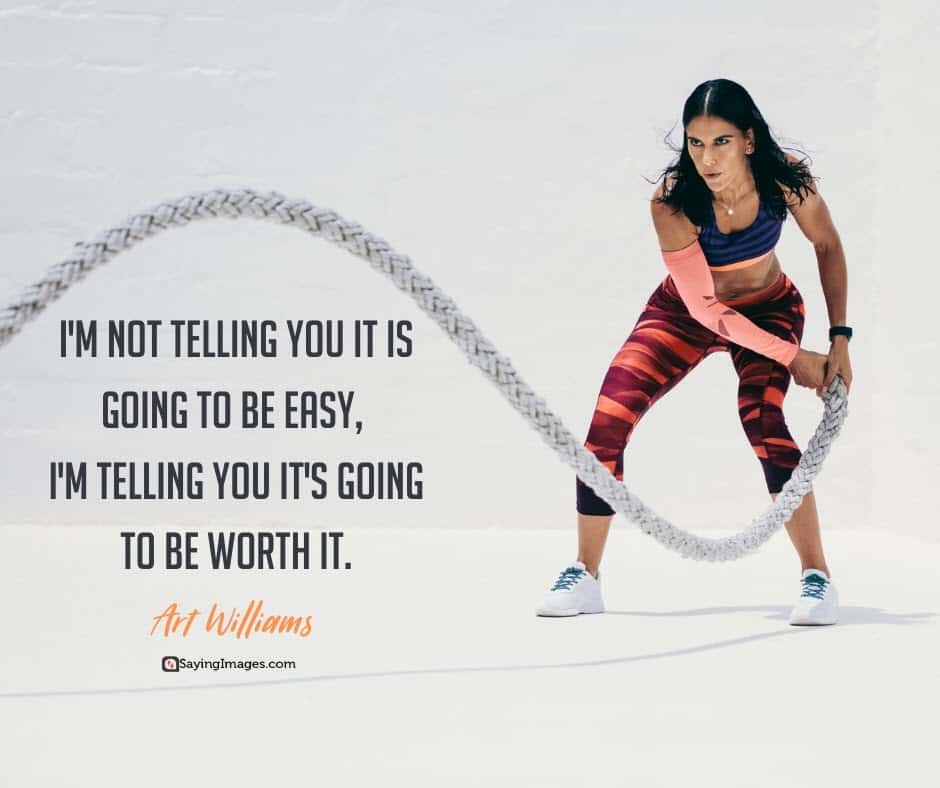 I had a goal to be the best from day one. – Jay Cutler
Success usually comes to those who are too busy to be looking for it. – Henry David Thoreau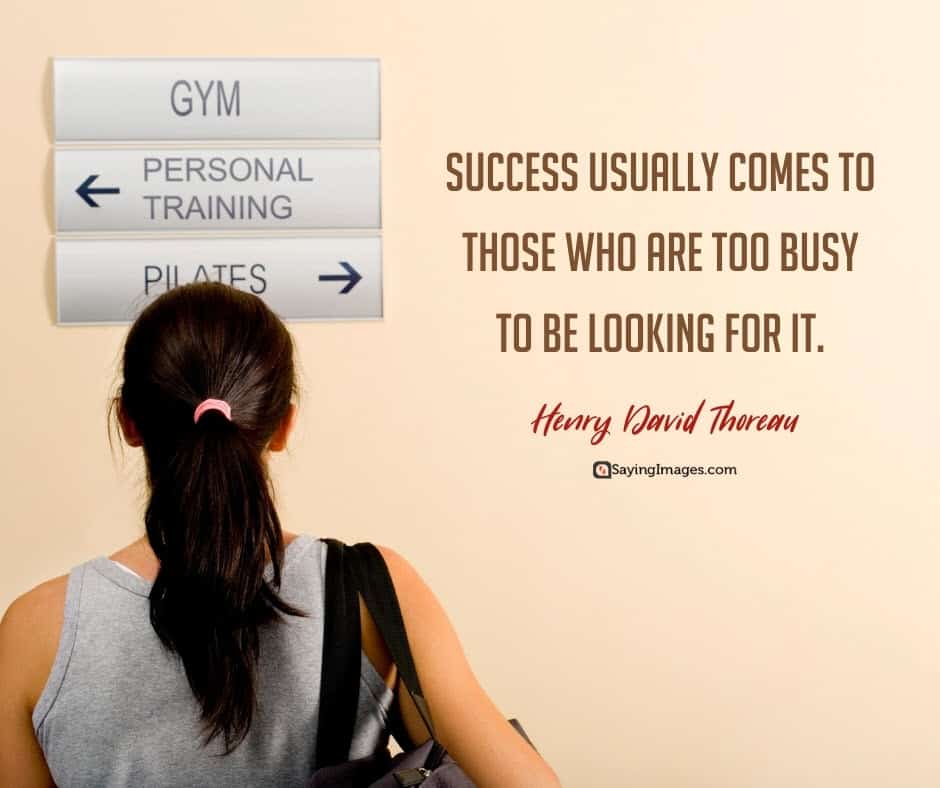 Strive for progress, not perfection.
Share these 40 motivational fitness quotes to encourage your family and friends to get on with their workout routine.