The love running through the veins of this world must mostly come from mothers. Without a doubt, mothers love the strongest, protect the hardest, and fight the fiercest. They can endure anything and everything for their children. From childbirth to sleepness nights to crying at your wedding, mothers are proof that goddesses are real and superheroes can be just the ones who make sure you don't miss breakfast.
They also influence us in a way that we don't even notice, their courage and compassion inspiring us to strive and live with kindness. And when things get tough, a mother's hug reminds us that there's still plenty of hope left, because through our mothers we learn more about strength and patience. Most times, they don't need to tell us, they just show us. So express your love and appreciation for your mom with these 40 mother quotes.
Mother Quotes And Sayings
Mama was my greatest teacher, a teacher of compassion, love and fearlessness. If love is sweet as a flower, then my mother is that sweet flower of love. – Stevie Wonder
Pregnancy and childbirth make a woman an instant mother. But, all the days that follow thereafter with the love, caring, nurturing, cuddling, and worry is what makes her mom.
A man loves his sweetheart the most, his wife the best, but his mother the longest. – Irish Proverb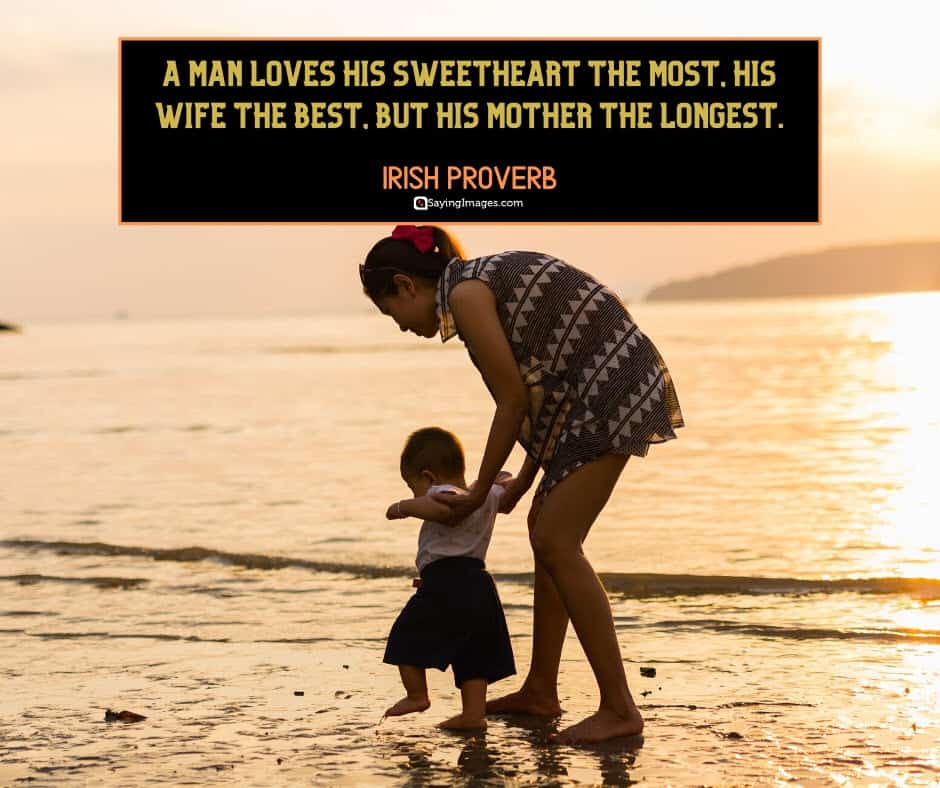 Motherlove is the fuel that enables a normal human being to do the impossible. – Marion C. Garretty
The most important thing she'd learned over the years was that there was no way to be a perfect mother and a million ways to be a great one. – Jill Churchill
Mothers are like glue. Even when you can't see them, they're still holding the family together. – Susan Gale
Mother's love is peace. It need not be acquired, it need not be deserved. – Erich Fromm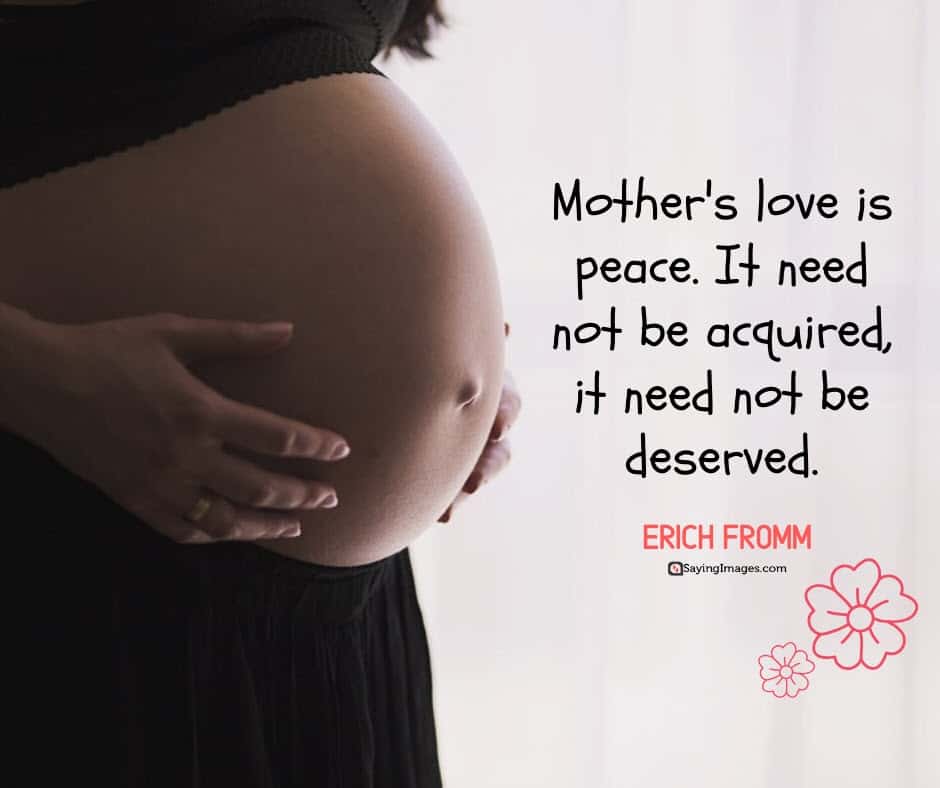 In a child's eyes, a mother is a goddess. She can be glorious or terrible, benevolent or filled with wrath, but she commands love either way. I am convinced that this is the greatest power in the universe. – N.K. Jemisin
Being a mother is not a matter of running through a succession of chores. – Naomi Stadlen
Mother – that was the bank where we deposited all our hurts and worries. – T. DeWitt Talmage
The only love that I really believe in is a mother's love for her children. – Karl Lagerfeld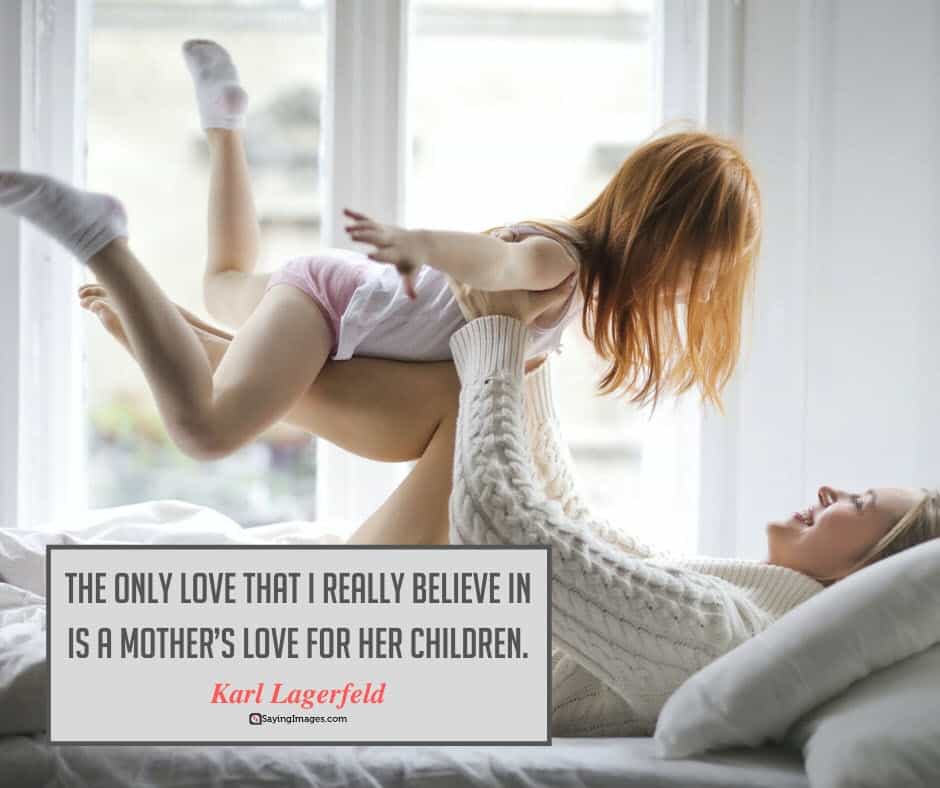 Call your mother. Tell her you love her. Remember, you're the only person who knows what her heart sounds like from the inside. – Rachel Wolchin
Mothers hold their children's hands for a while, their hearts forever.
My mother taught me about the power of inspiration and courage, and she did it with a strength and a passion that I wish could be bottled. – Carly Fiorina
A mother's love for her child is like nothing else in the world. It knows no law, no pity, it dares all things and crushes down remorselessly all that stands in its path. – Agatha Christie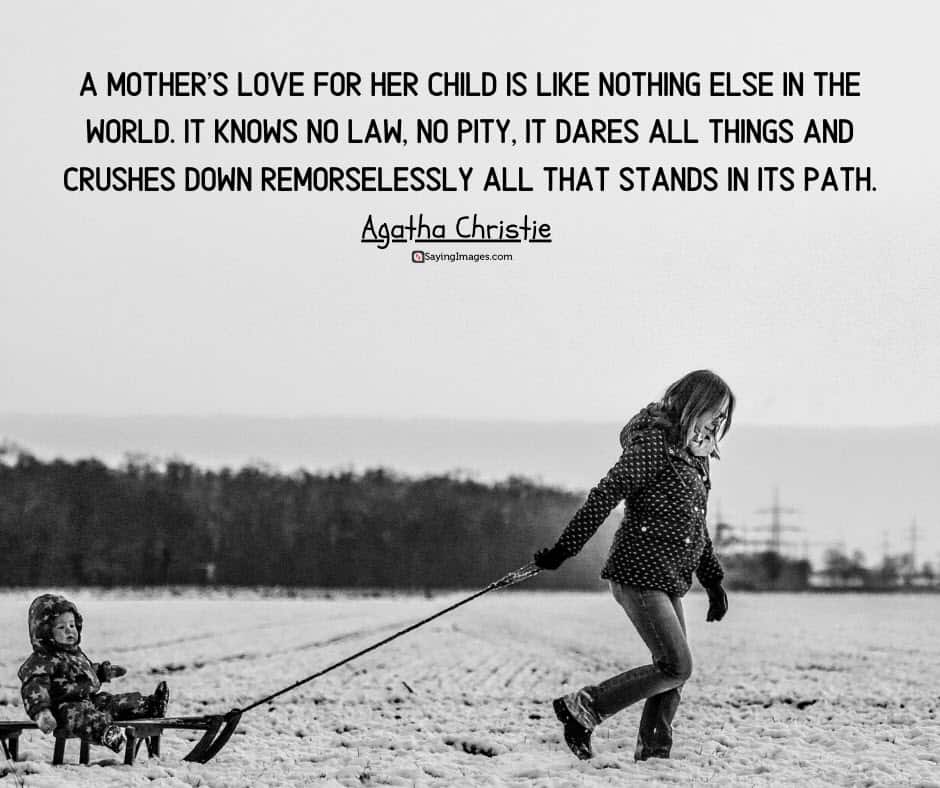 You can fool some of the people some of the time, but you can't fool mom.
Only mothers can think of the future – because they give birth to it in their children. – Maxim Gorky
No language can express the power, and beauty, and heroism, and majesty of a mother's love. It shrinks not where man cowers, and grows stronger where man faints, and over wastes of worldly fortunes sends the radiance of its quenchless fidelity like a star. – Edwin Hubbell Chapin
Youth fades; love droops; the leaves of friendship fall; a mother's secret hope outlives them all. – Oliver Wendell Holmes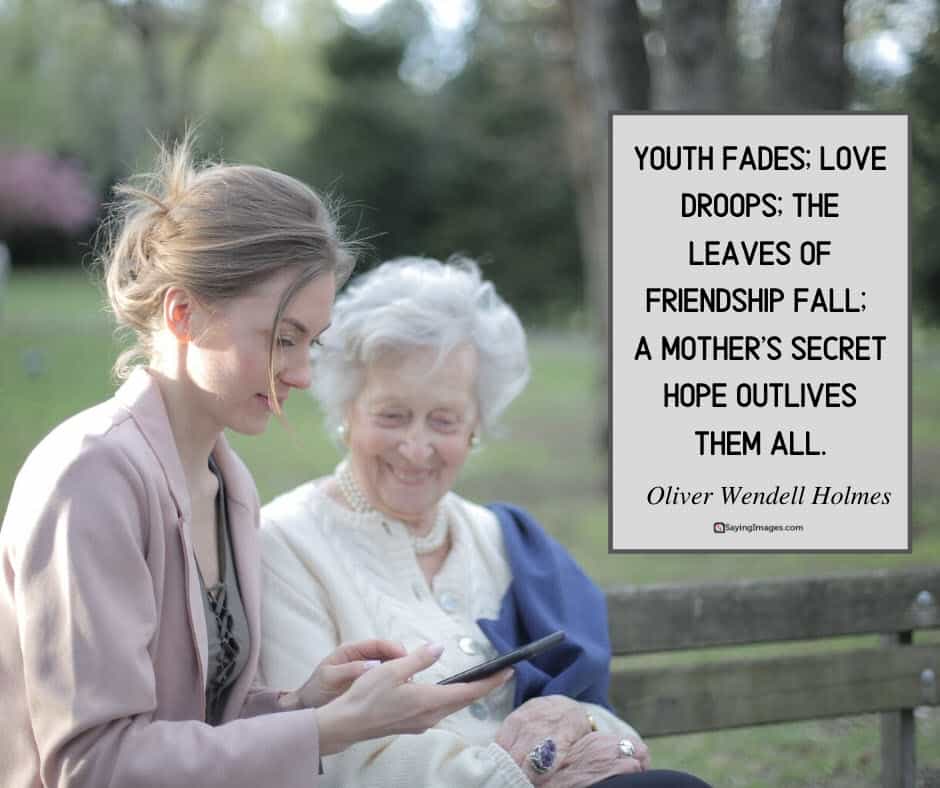 I think my mother is my biggest influence. There are so many things I hate about her but at the same time I'm thankful for her. All I know is that when I'm a parent I want to be just like my mom. I can talk to my mom more than any of my friends could talk to their parents. – Nikki Reed
Children love their mothers. Especially with a boy child and his mother, there's a bond that's unbreakable. – Tyler Perry
My mother is a walking miracle. – Leonardo DiCaprio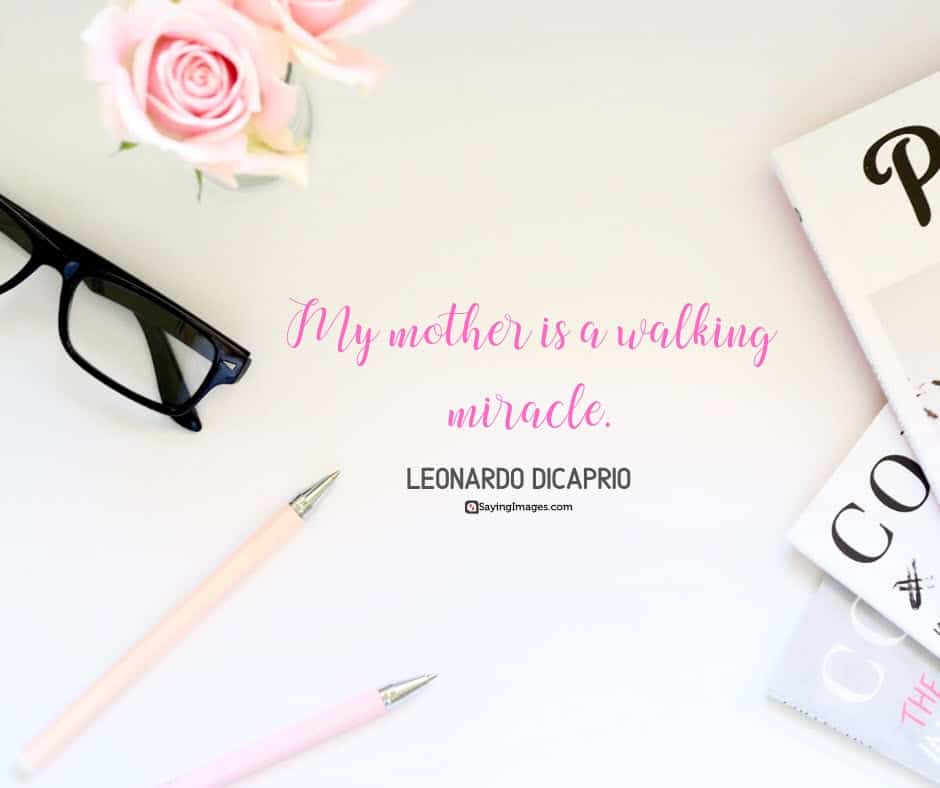 Mother can never be compared with anyone in life for her sacrifice, love and care.
Mother is the bank where we deposit all our hurts and worries.
A mother is the truest friend we have, when trials heavy and sudden, fall upon us; when adversity takes the place of prosperity; when friends who rejoice with us in our sunshine desert us; when trouble thickens around us, still will she cling to us, and endeavor by her kind precepts and counsels to dissipate the clouds of darkness, and cause peace to return to our hearts. – Washington Irving
Life began with waking up and loving my mother's face. – George Eliot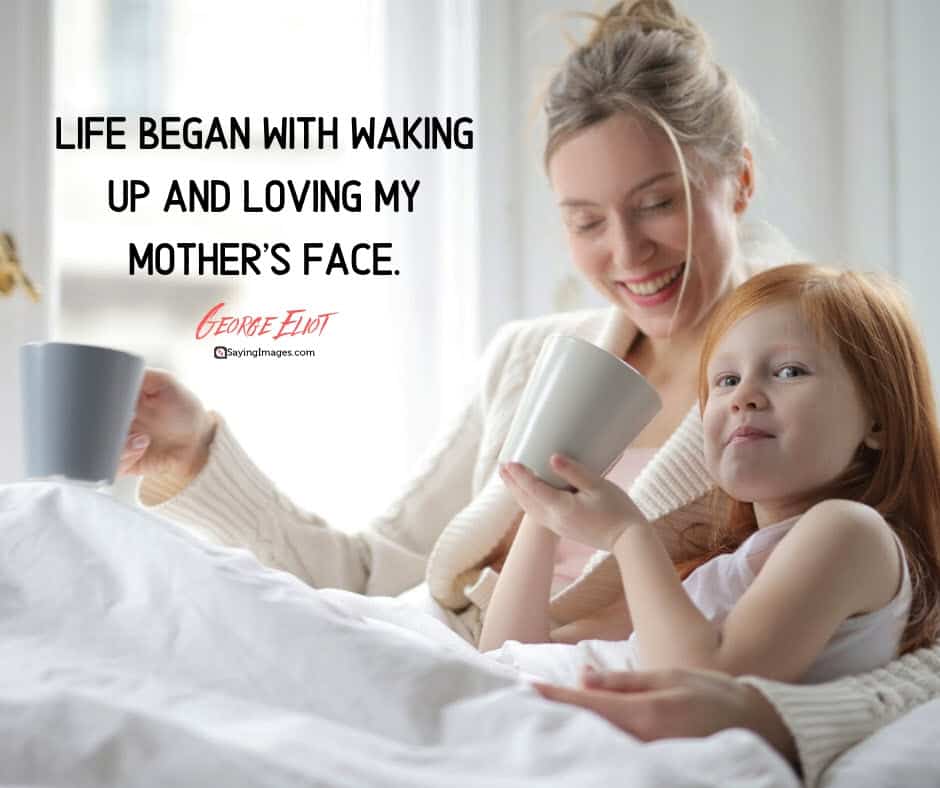 "M" is for the million things she gave me,
"O" means only that she's growing old,
"T" is for the tears she shed to save me,
"H" is for her heart of purest gold,
"E" is for her eyes, with love-light shining,
"R" means right, and right she'll always be.
There's no way to be a perfect mother and a million ways to be a good one. – Jill Churchill
Put them all together, they spell "MOTHER," A word that means the world to me.
The moment a child is born, the mother is also born. She never existed before. The woman existed, but the mother, never. A mother is something absolutely new. – Rajneesh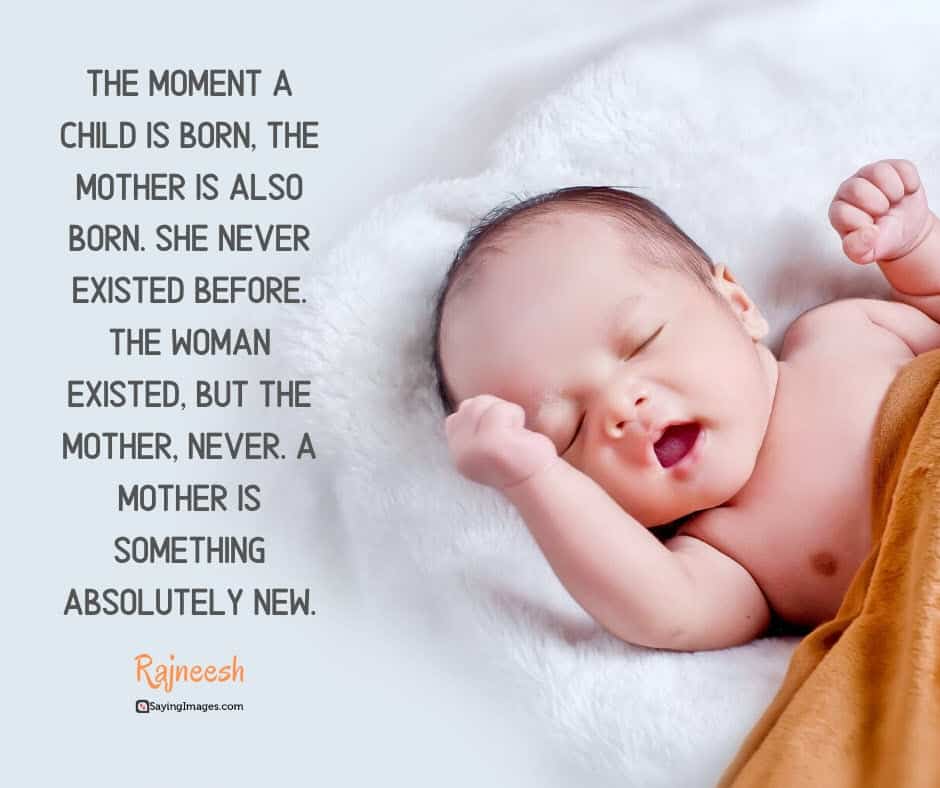 No man succeeds without a good woman behind him. Wife or mother, if it is both, he is twice blessed indeed. – Godfrey Winn
A mother is not a person to lean on, but a person to make leaning unnecessary. – Dorothy Canfield Fisher
Mothers are fonder than fathers of their children because they are more certain they are their own. – Aristotle
Being a mother is an attitude, not a biological relation. – Robert A. Heinlein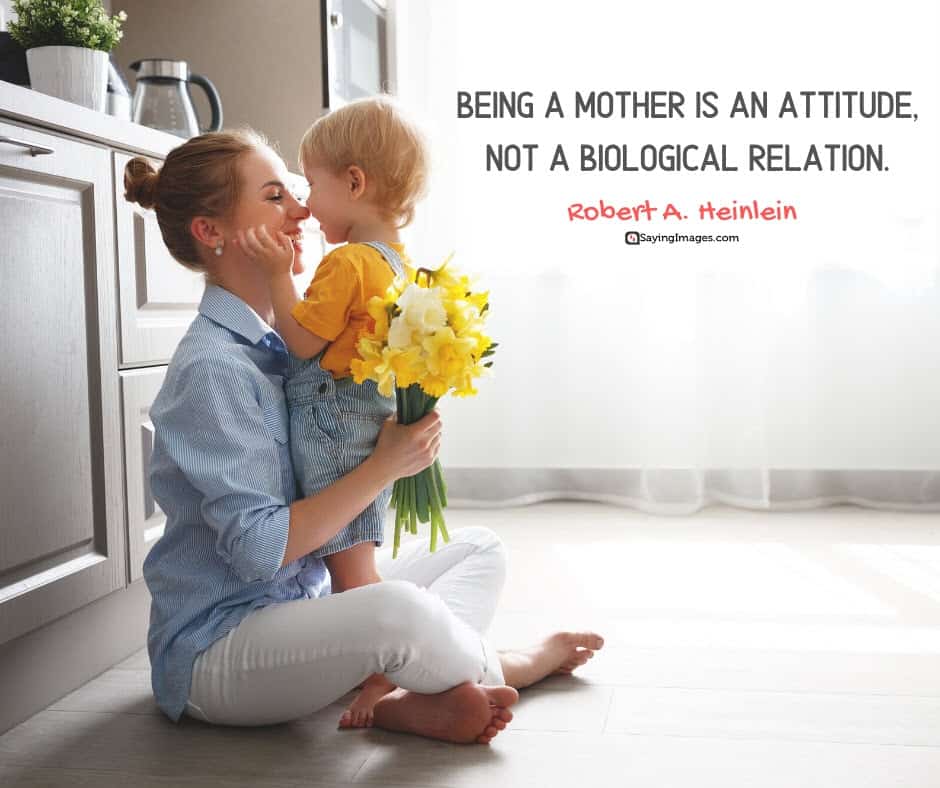 Mothers and their children are in a category all their own. There's no bond so strong in the entire world. No love so instantaneous and forgiving. – Gail Tsukiyama
I love my mom. No matter what we go through, and no matter how much we argue, I know in the end, she'll always be there for me.
The heart of a mother is a deep abyss at the bottom of which you will always find forgiveness. – Honore de Balzac
A mother's arms are made of tenderness and children sleep soundly in them. – Victor Hugo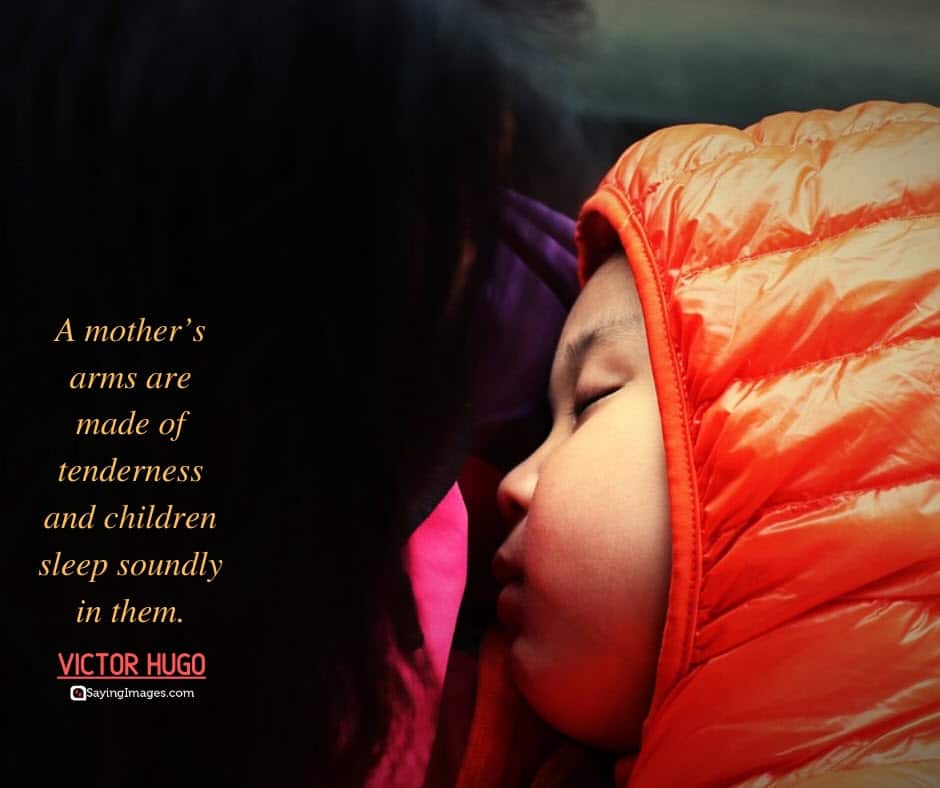 Motherhood has a very humanizing effect. Everything gets reduced to essentials. – Meryl Streep
The natural state of motherhood is unselfishness. When you become a mother, you are no longer the center of your own universe. You relinquish that position to your children. – Jessica Lange
Share these 40 mother quotes to convey how much moms mean to us.
♥ Connect with SayingImages on Facebook, Pinterest, and Twitter!