There's solace and strength that comes from uttering the word 'mom'. How can it not when moms comfort you when you're feeling down, encourage when you doubt yourself, and know all your favorite things, from ice cream flavor to pizza toppings.
Moms strive every day of their life to provide, to nurture, and to love. They give it their all just so you can live a good life. With a touch of 'mom', things are not as hard as they seem. Even if they are, she'll be there every step of the way.
That's why we don't need special occasions to show our mothers that we love them and that we're grateful for all their support and sacrifices. Here are 40 inspiring mom quotes to make your mother feel special and greatly appreciated.
Inspiring Mom Quotes
No language can express the power, and beauty, and heroism, and majesty of a mother's love. It shrinks not where man cowers, and grows stronger where man faints, and over wastes of worldly fortunes sends the radiance of its quenchless fidelity like a star. – Edwin Hubbell Chapin
To describe my mother would be to write about a hurricane in its perfect power. Or the climbing, falling colors of a rainbow. – Maya Angelou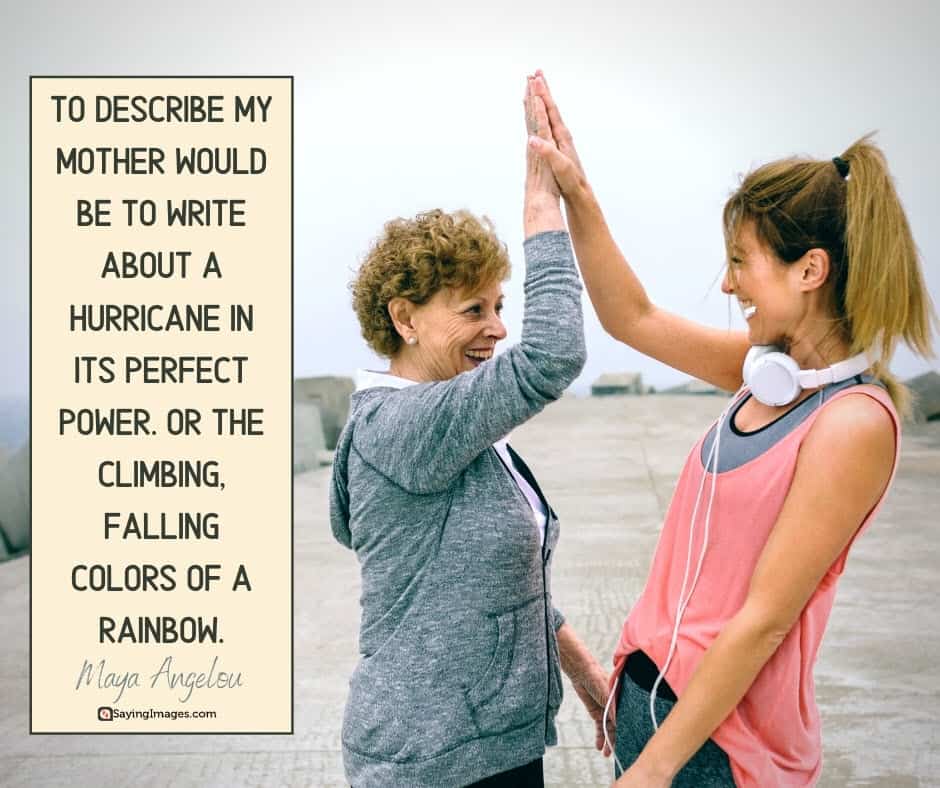 When you are a mother, you are never really alone in your thoughts. A mother always has to think twice, once for herself and once for her child. –  Sophia Loren
A mother's arms are made of tenderness and children sleep soundly in them. – Victor Hugo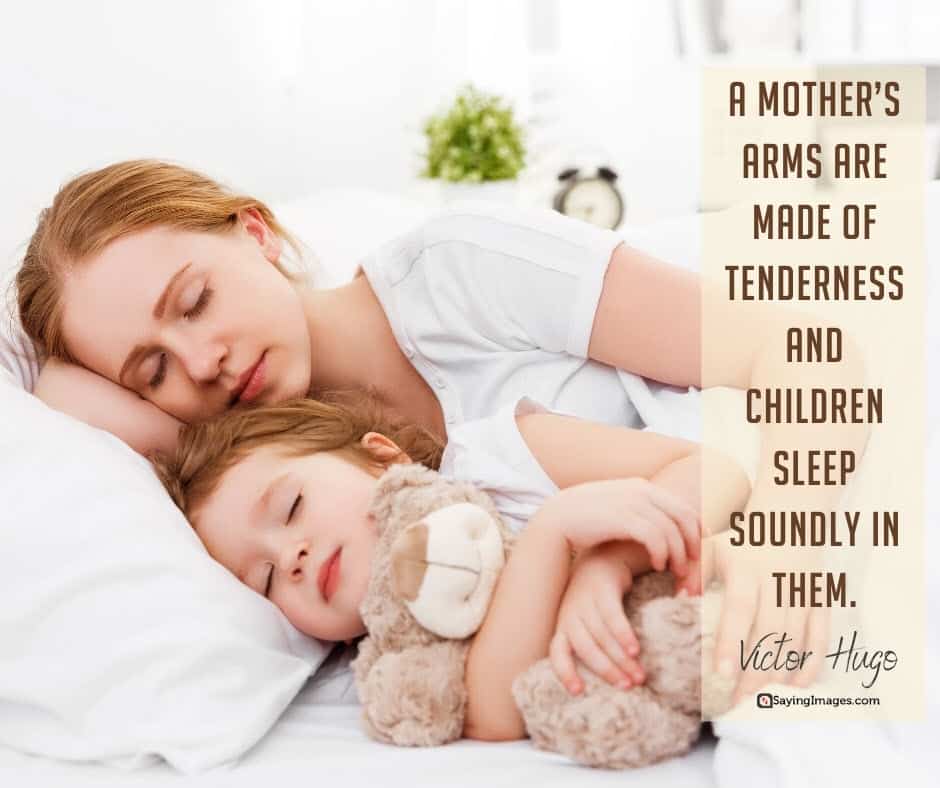 We are born of love; love is our mother. – Rumi
Sometimes the strength of motherhood is greater than natural laws. – Barbara Kingsolver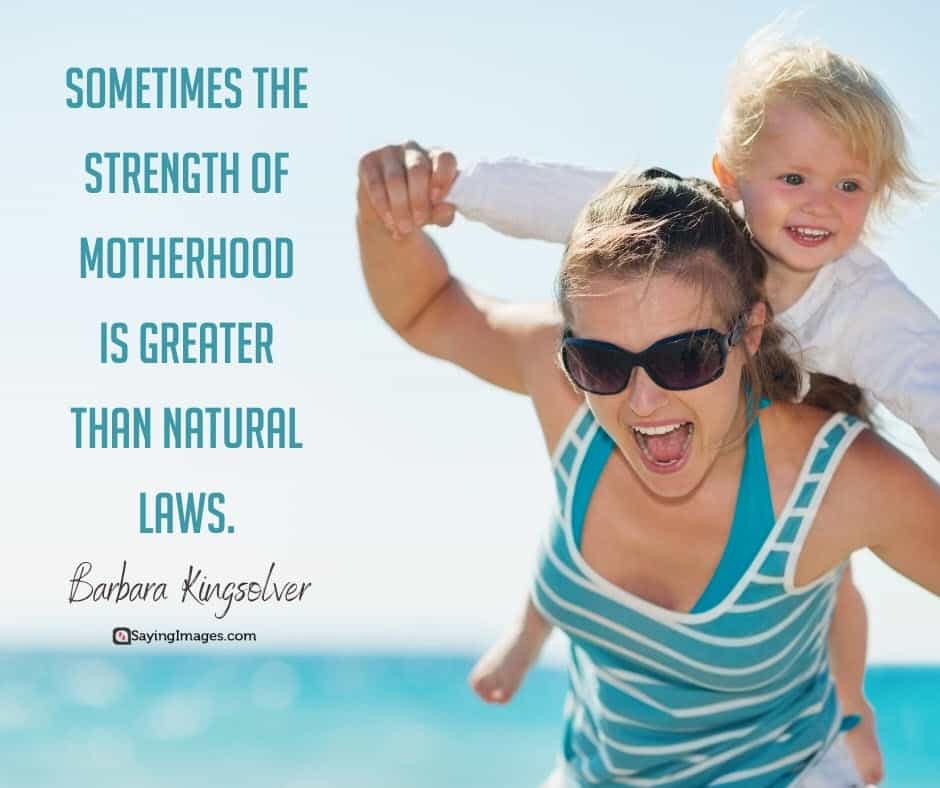 A mother's love for her child is like nothing else in the world. It knows no law, no pity, it dares all things and crushes down remorselessly all that stands in its path. – Agatha Christie
Life began with waking up and loving my mother's face. – George Eliot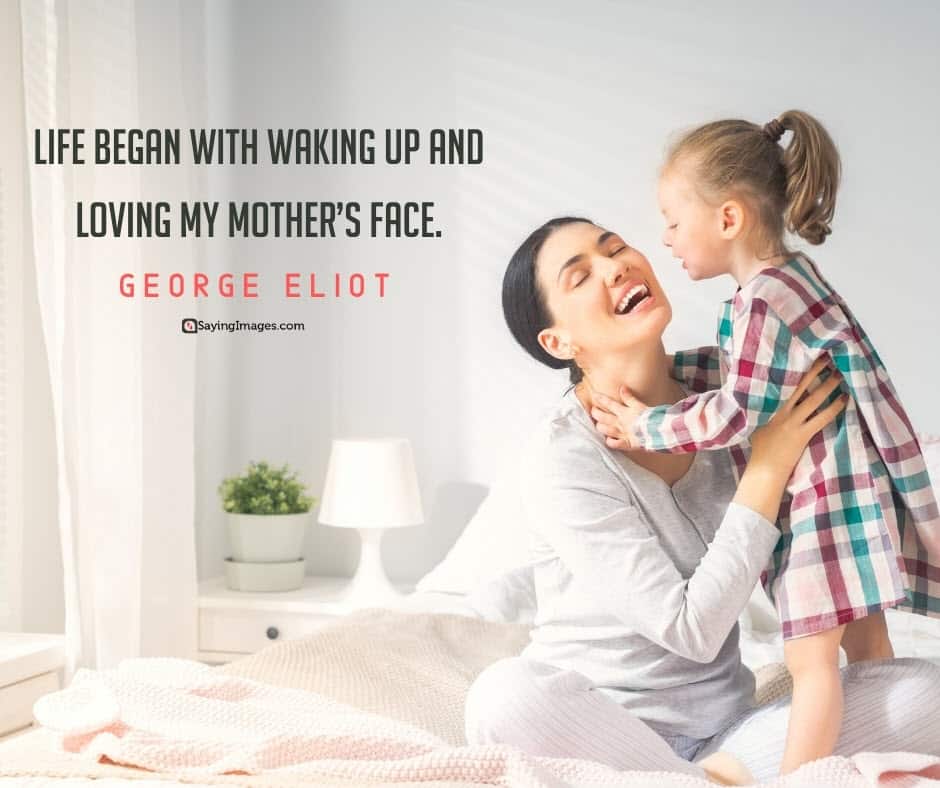 Motherhood: if you think my hands are full, you should see my heart.
A man loves his sweetheart the most, his wife the best, but his mother the longest. – Irish Proverb
The very fact that you worry about being a good mom means that you are one. – Jodi Picoult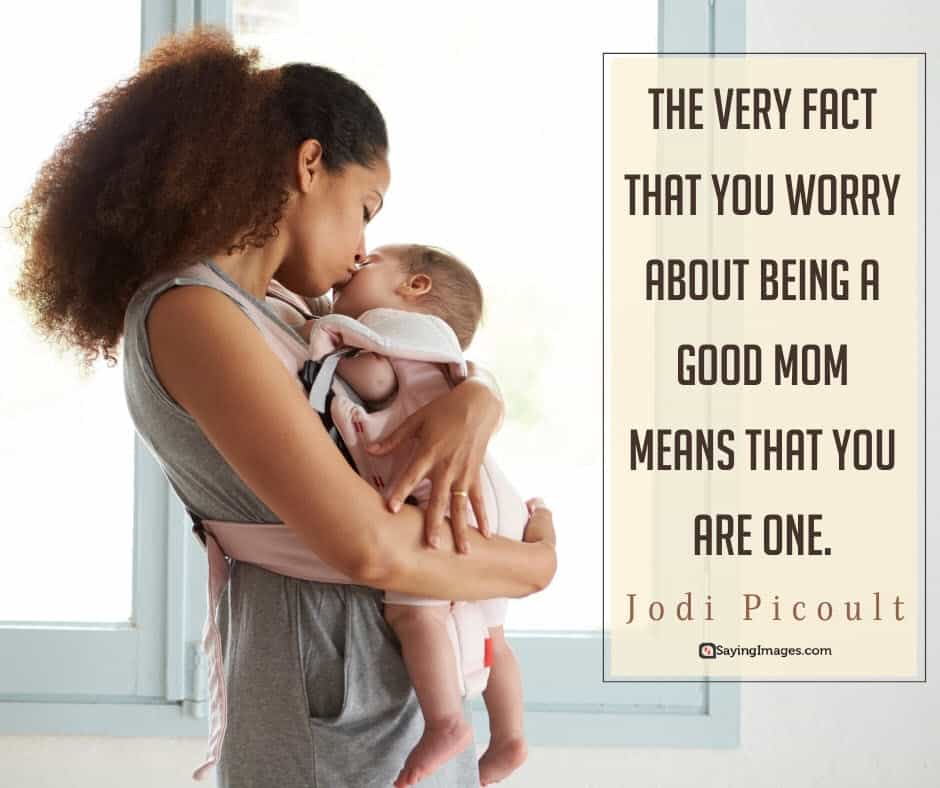 A man's work is from sun to sun, but a mother's work is never done.
A mother is she who can take the place of all others but whose place no one else can take. – Cardinal Mermillod
He didn't realize that love as powerful as your mother's for you leaves its own mark. – J.K. Rowling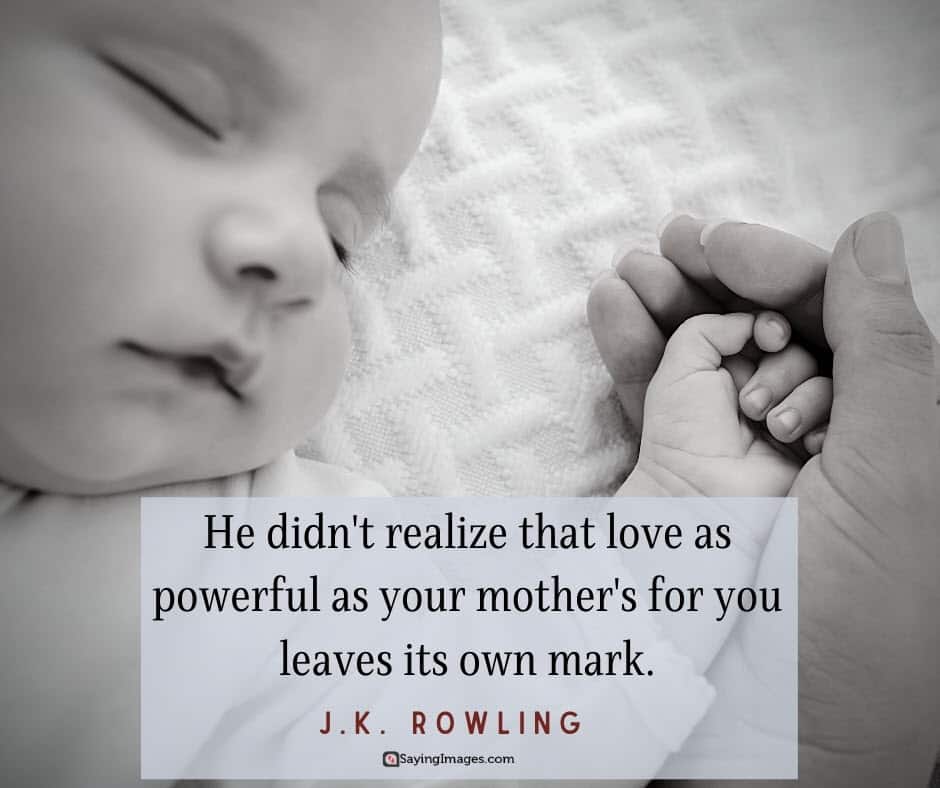 Mother's love is peace. It need not be acquired, it need not be deserved. – Erich Fromm
See Also: 40 Mother Quotes On Giving Endless Love and Inspiration
Mothers and their children are in a category all their own. There's no bond stronger in the entire world. No love so instantaneous and forgiving. – Gail Tsukiyama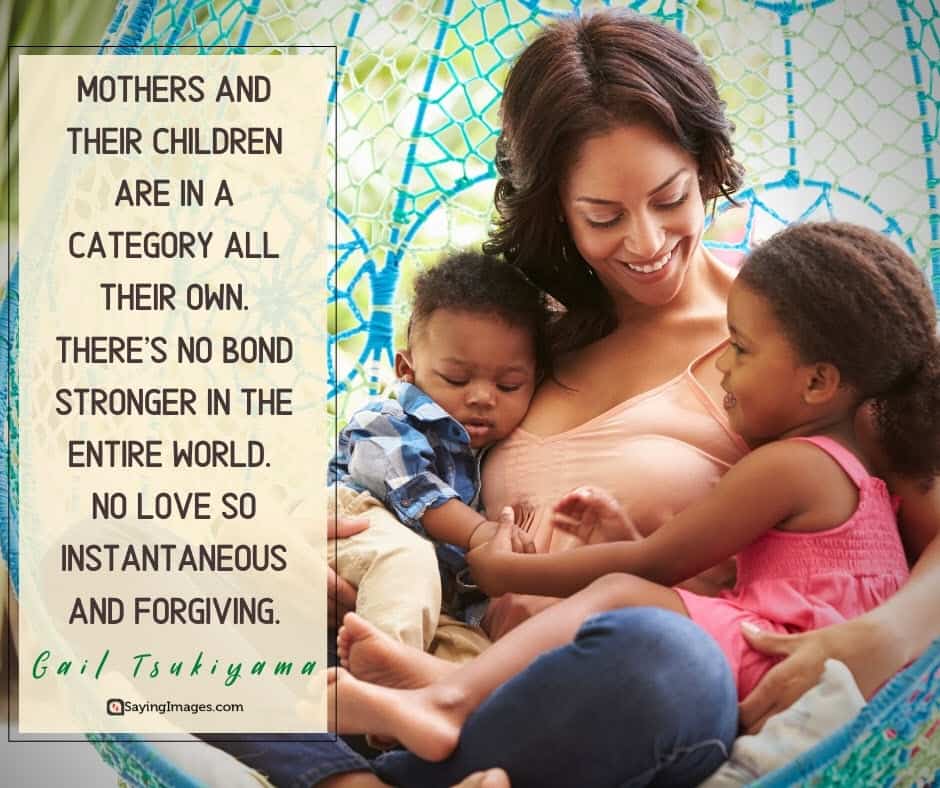 When you look into your mother's eyes, you have known that is the purest love you can find on this earth. – Mitch Albom
A mom's hug lasts long after she lets go.
Successful mothers are not the ones that never struggled. They are the ones that never give up, despite the struggles. – Sharon Jaynes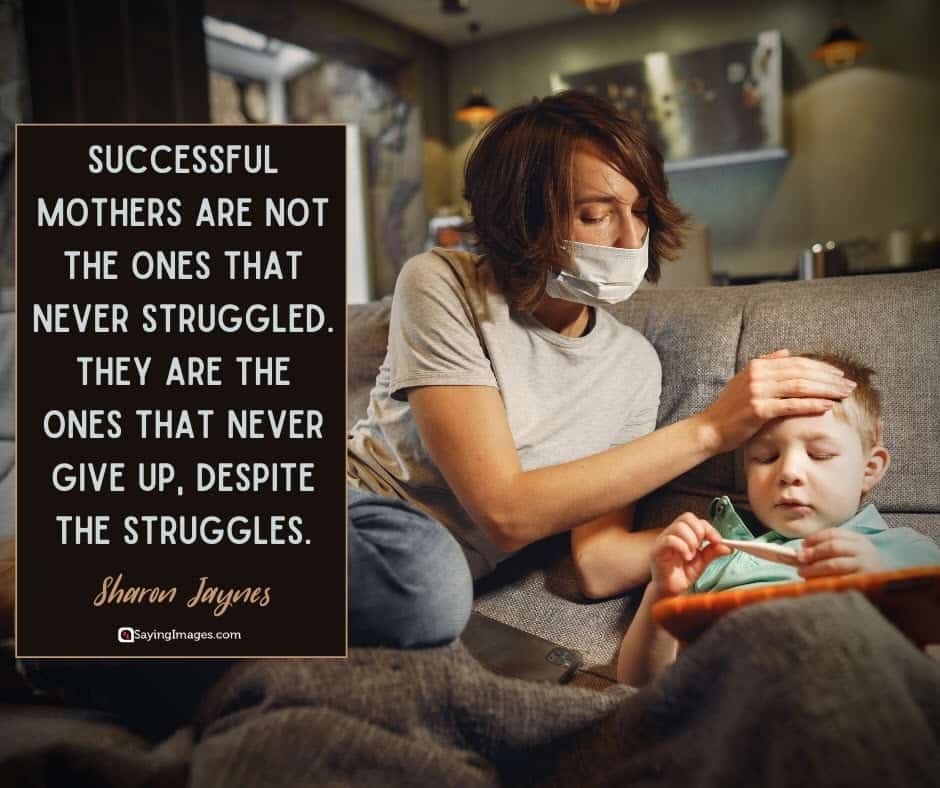 For a mother is the only person on earth who can divide her love among ten children and each child still have all her love.
The heart of a mother is a deep abyss at the bottom of which you will find forgiveness. –Honore de Balzac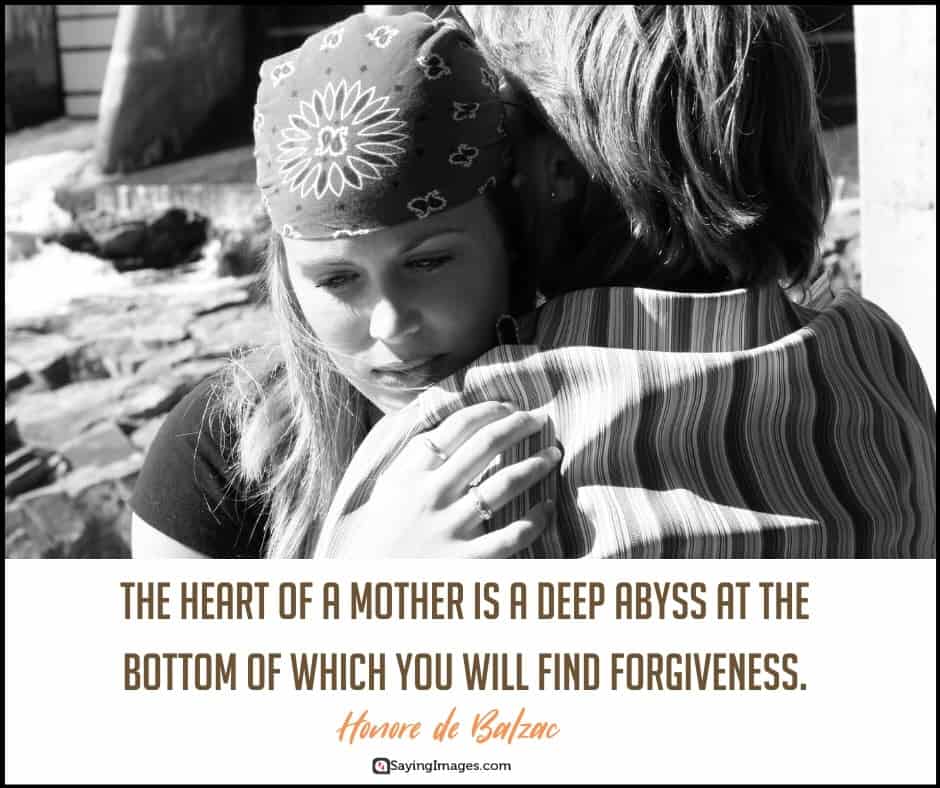 Mom — the person most likely to write an autobiography and never mention herself. – Robert Brault
My mom is a never ending song in my heart of comfort, happiness, and being. I may sometimes forget the words, but I always remember the tune. – Terri Guillemets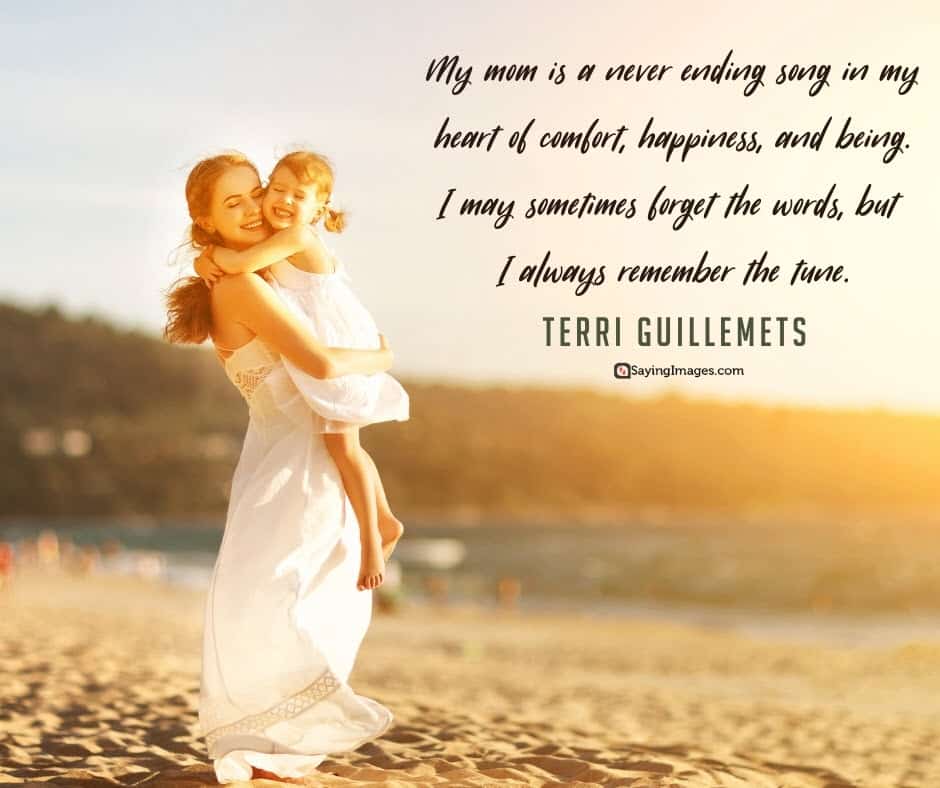 A mothers' joy begins when new life is stirring inside…when a tiny heartbeat is heard for the first time, and a playful kick reminds her that she is never alone. 
All I know is that when I'm a parent I want to be just like my mom. I can talk to my mom more than any of my friends could talk to their parents. – Nikki Reed
Men are what their mothers made them. – Ralph Waldo Emerson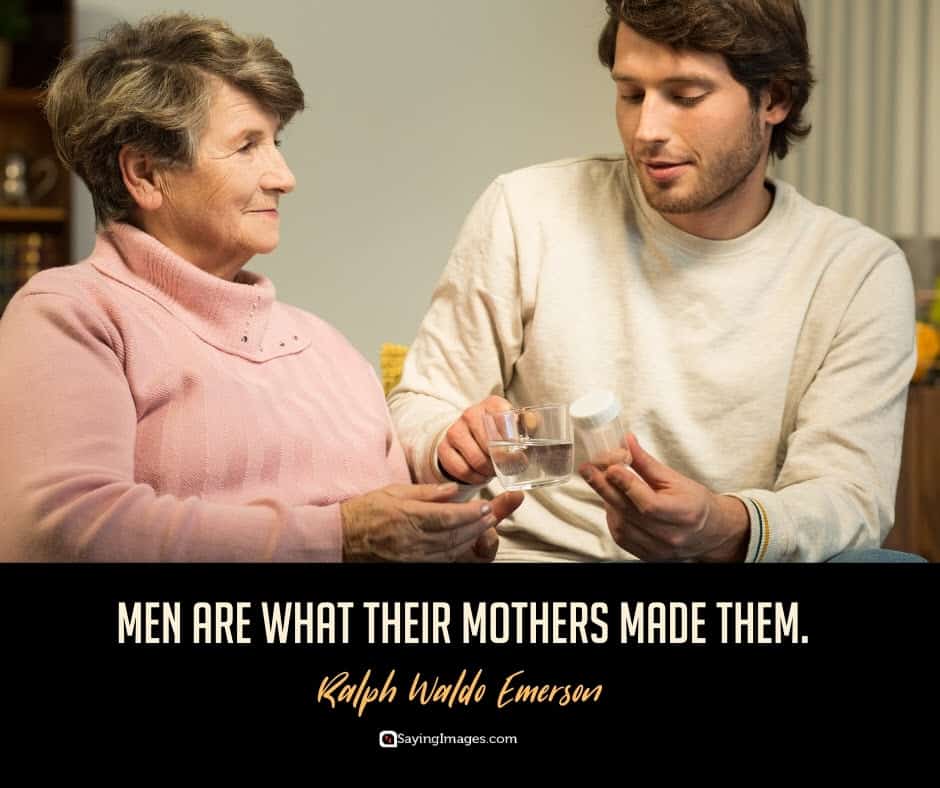 There will be so many times you feel like you've failed. But in the eyes, heart, and mind of your child, you are super mom.
There is only one pretty child in the world, and every mother has it. – Chinese Proverb
I realized when you look at your mother, you are looking at the purest love you will ever know. – Mitch Albom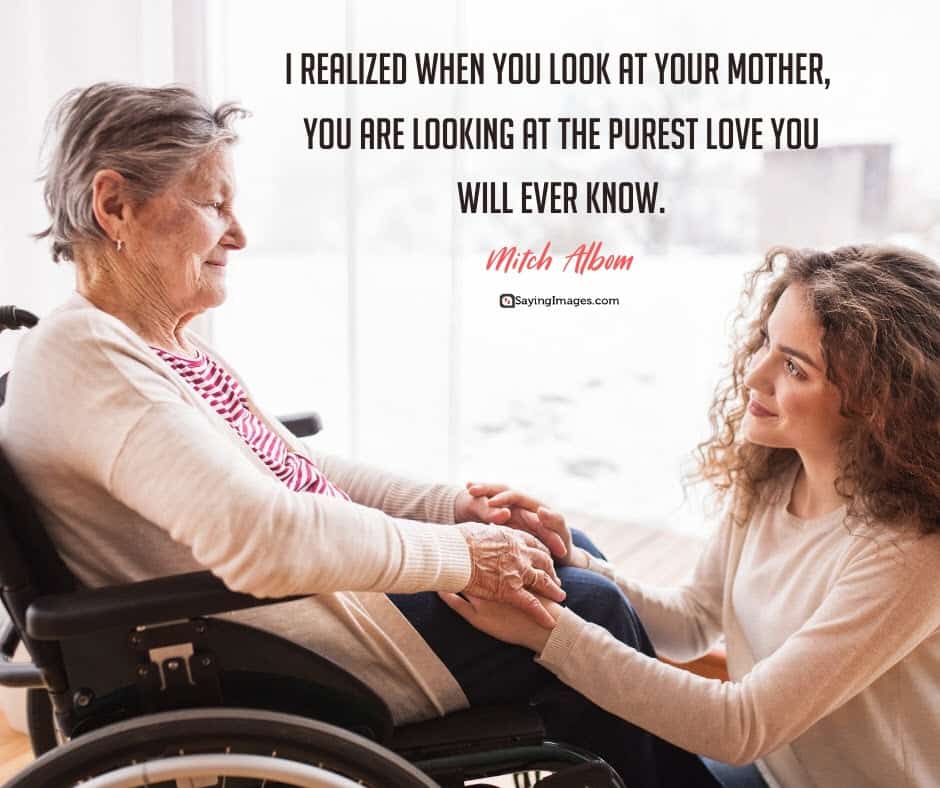 There's a reason some people think they can achieve anything. They listened to their mother.
Motherhood has a very humanizing effect. Everything gets reduced to essentials. – Meryl Streep
You don't take a class; you're thrown into motherhood and learn from experience. – Jennie Finch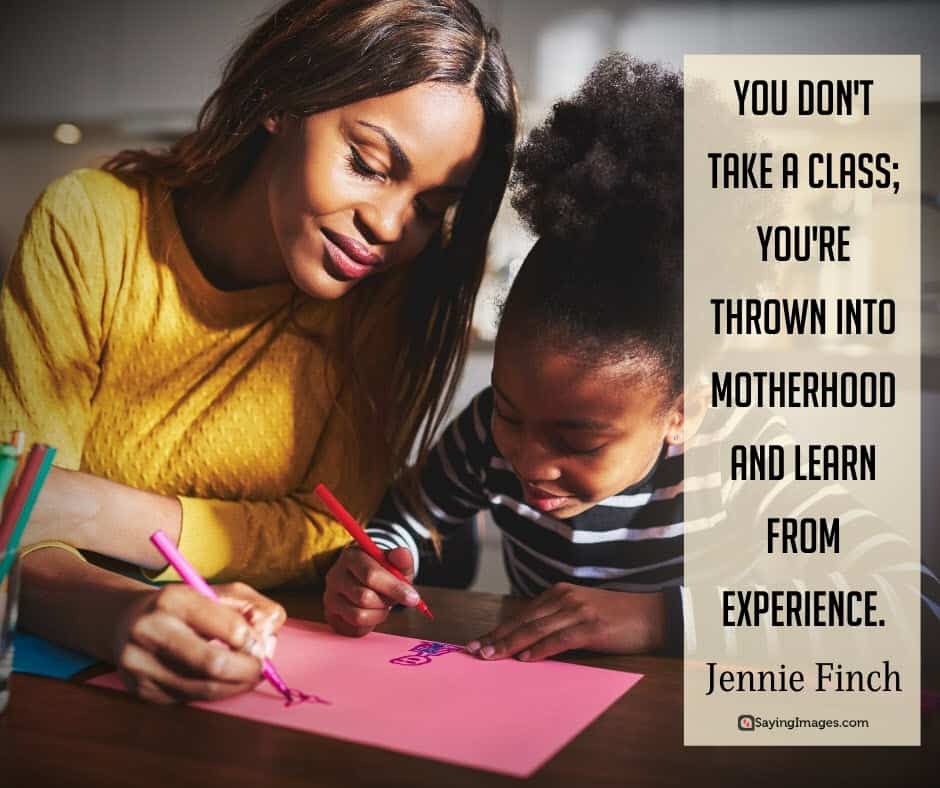 Whether your pregnancy was meticulously planned, medically coaxed, or happened by surprise, one thing is certain—your life will never be the same. – Catherine Jones
A mother is not a person to lean on but a person to make leaning unnecessary. – Dorothy Canfield Fisher
Making the decision to have a baby is momentous. It is to decide forever to have your heart go walking around outside of your body. – Elizabeth Stone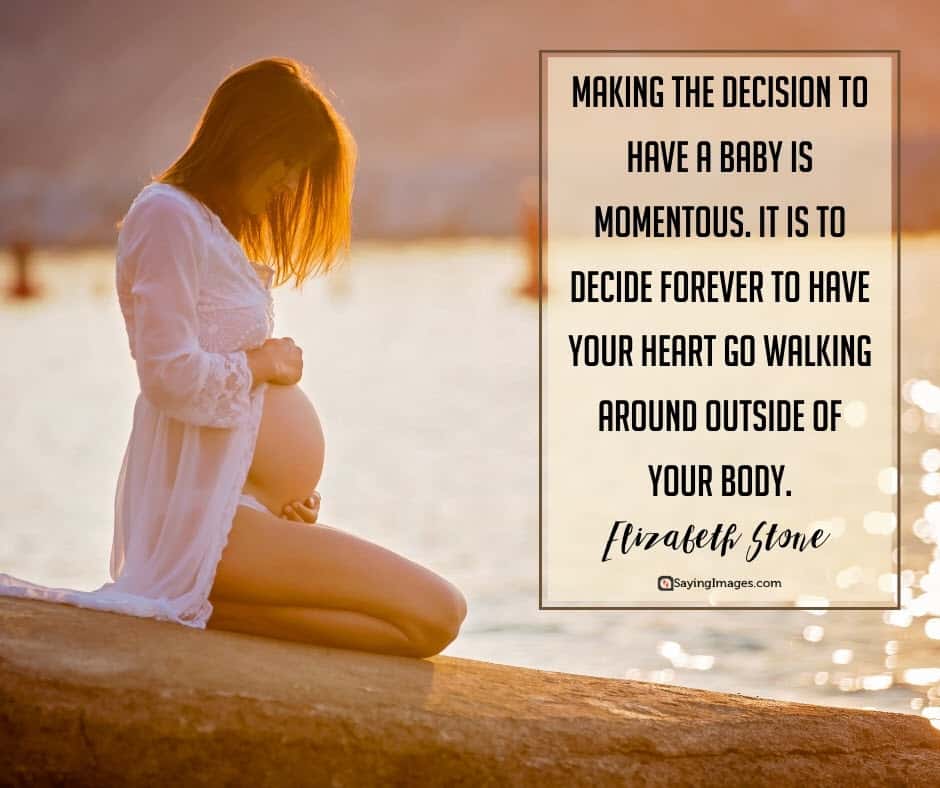 Mothers never retire, no matter how old her children are she is always a Mom, always willing to encourage and help her children in any ways she can. – Catherine Pulsifer
Being a mother is not about what you gave up to have a child, but what you gained by having one. – Sunny Gupta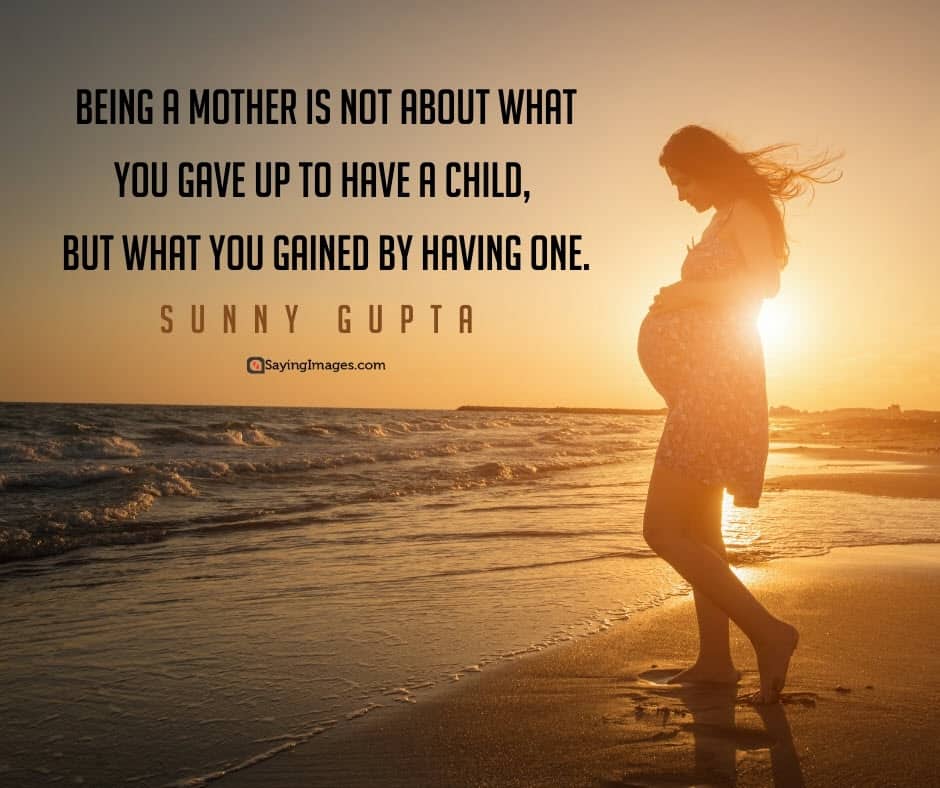 Biology is the least of what makes someone a mother. – Oprah Winfrey
There is nothing in the world of art like the songs mother used to sing. – Billy Sunday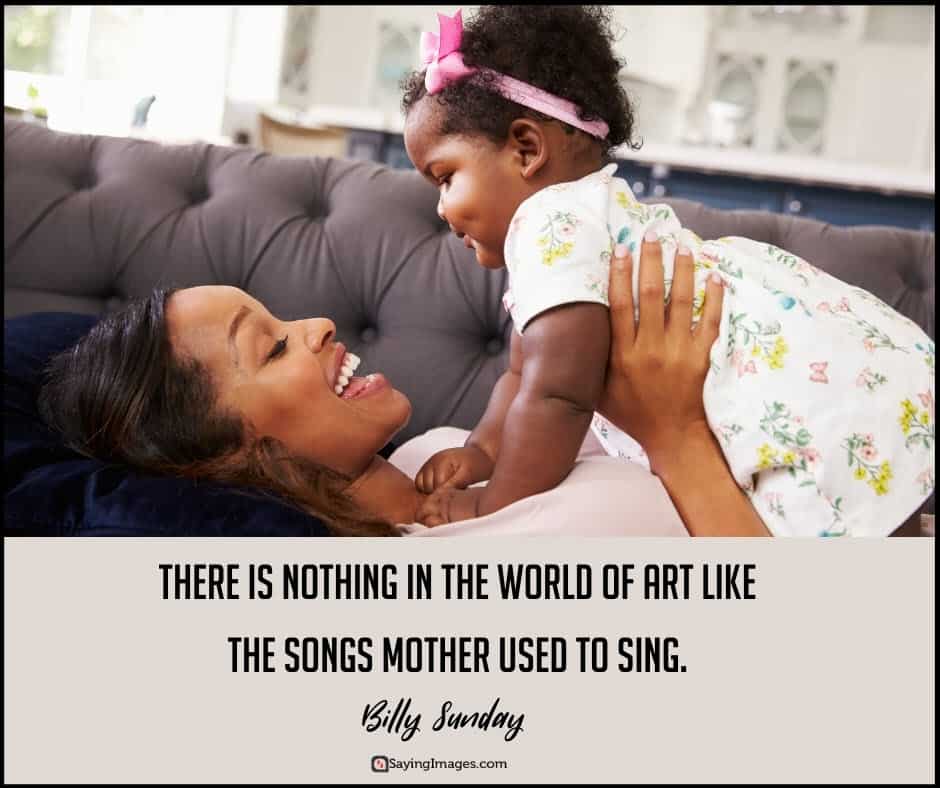 You never appreciate all of the things your mother did for you until you find yourself doing the same things for your kids. – Linda Poindexter
See Also: 79 Heartwarming Mother's Day Quotes For The Special Moms In The World
Make mothers smile by sharing these 40 inspiring mom quotes.