Just when you think you know everything, suddenly, you find out something that throws you for loop—something that turns your world upside-down. This is the exact moment you use this meme, or whenever you find out something in general really. We're just being dramatic
The meme actually originated when a Twitter user posted that she was "today years old when I learned I had been wearing the wrong size bra my entire life". We've got a ton more for you to see below as people have really gotten creative with it!
Which I was today years old meme do you relate with the most?
I Was Today Years Old When I Found This Out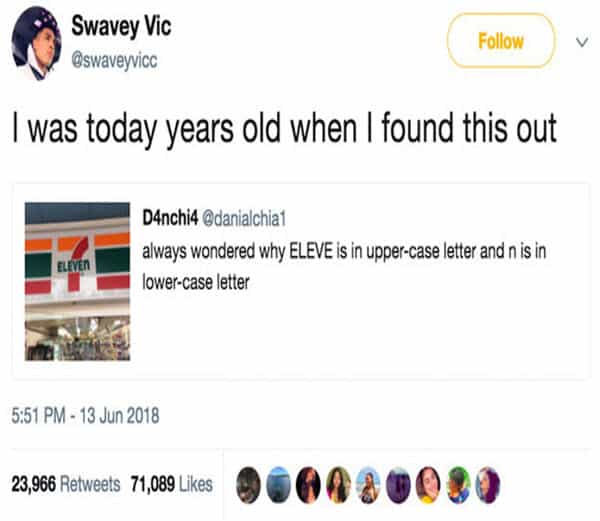 I Realized The Flap On Your Fries Box Actually Has A Purpose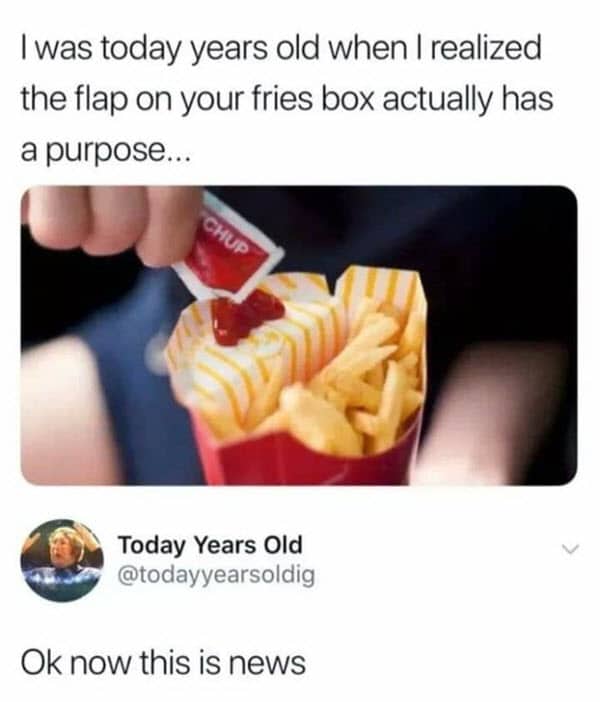 I Found Out The Bottom Of A Gatorade Frost Bottle Is Made To Hold The Cap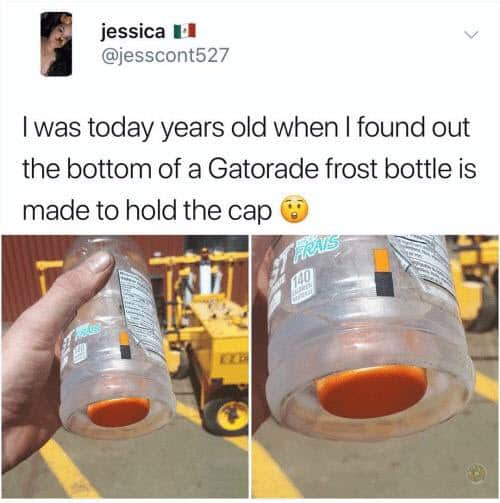 I Found Out That Harvest Mice Like To Crawl Inside Flowers To Eat The Pollen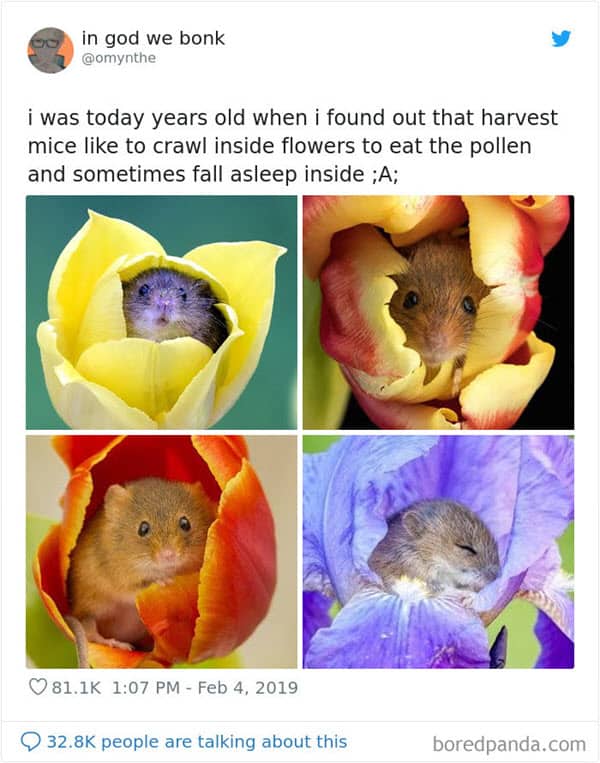 I Noticed The Last Two Letter In IHOP Make A Smiley Face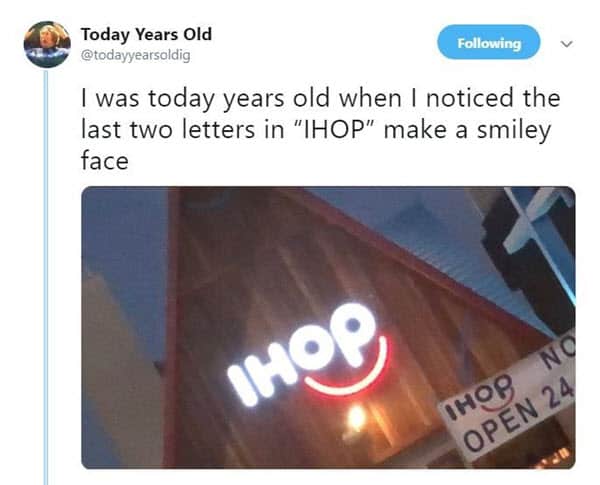 I Realized The Krusty Krab Was A Crab Trap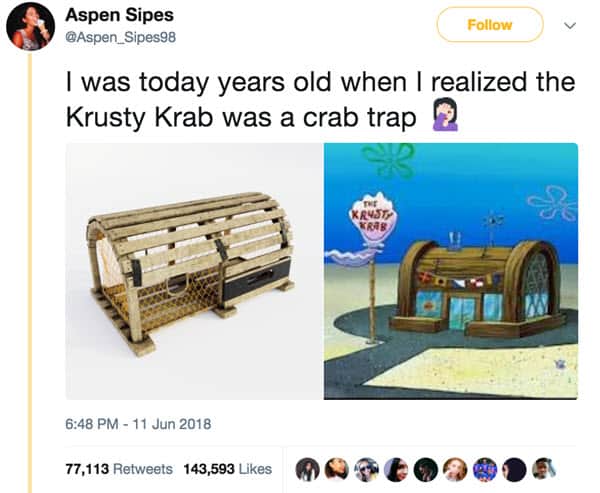 The Michael Myers Mask Was Just A William Shatner Mask Spray Painted White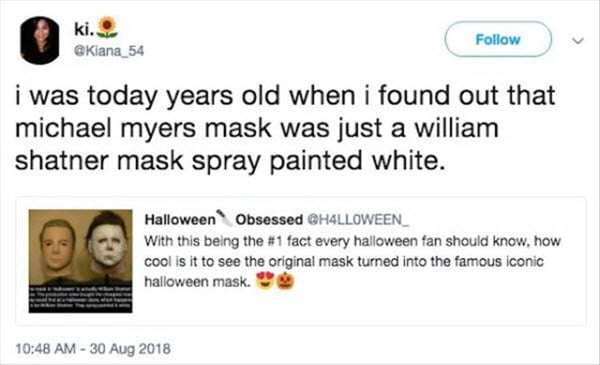 You Can Peel The Old Layers Off To Reveal A New One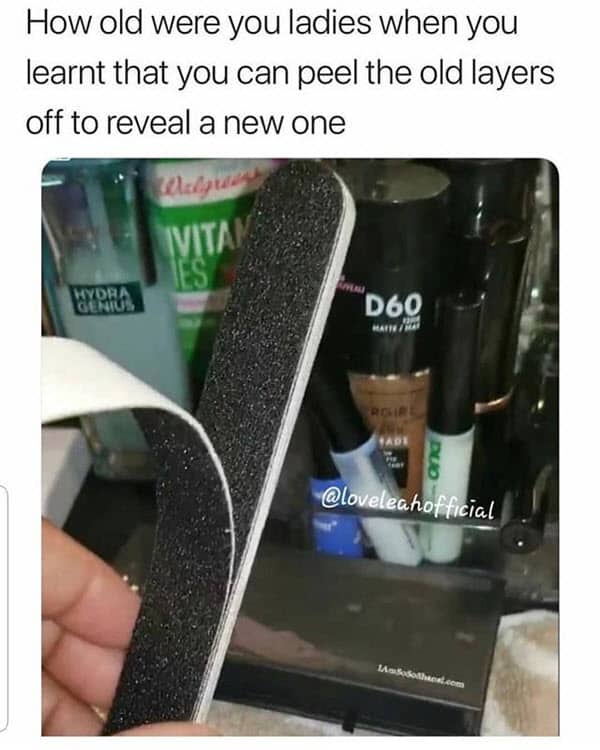 The Phrase Is "Open Says Me" And Not "Open Sesame"

The Middle Row In A Package Of Oreos Was Actually For Salsa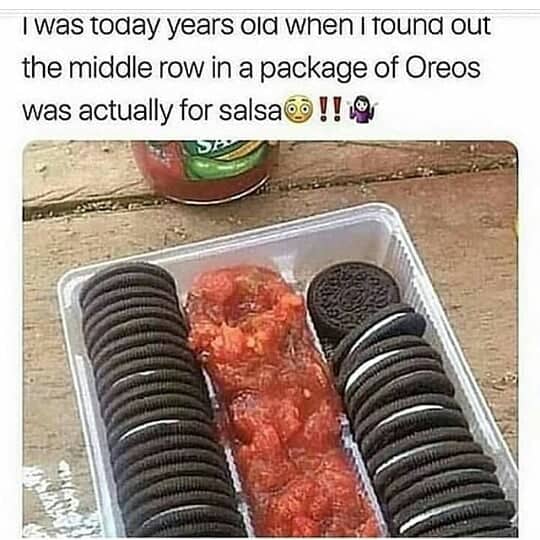 I Learned How Long Owl Legs Are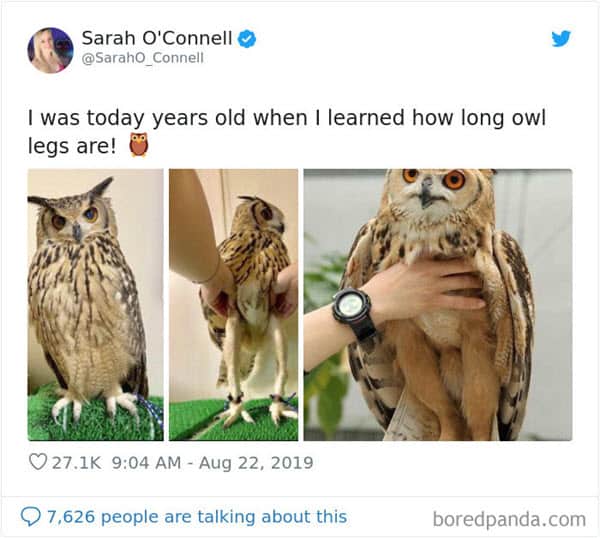 Patrick Actually Has Pink Hair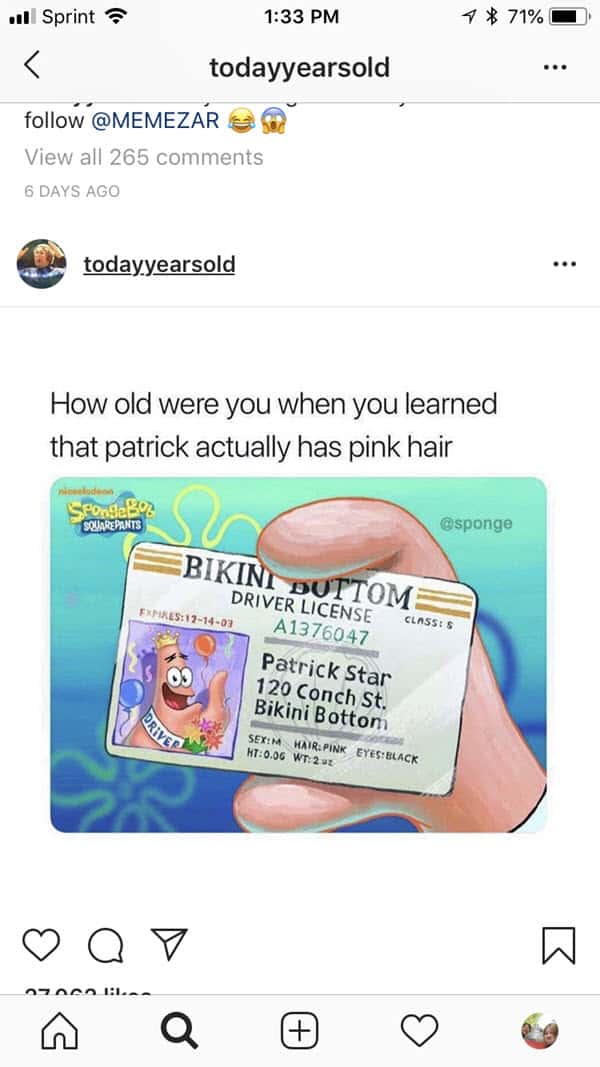 The First Episode Of A Show Is Called Pilot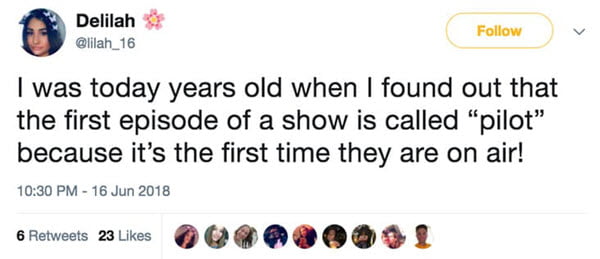 Pizza Box Actually Folds Into A Stand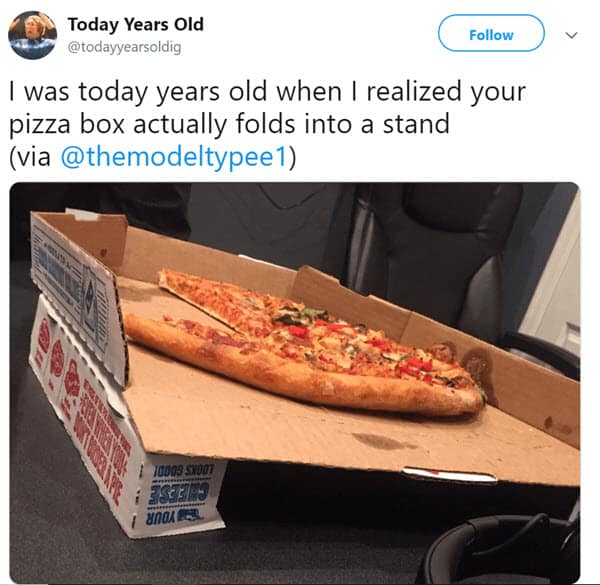 Screwdriver Handles Are Designed To Put A Wrench On It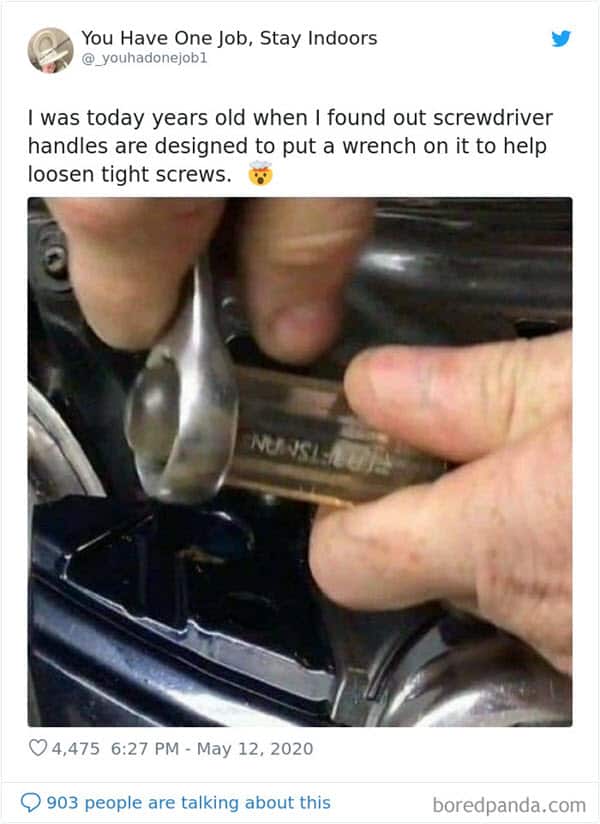 The "L" In Staples Is Really A Half Open Staple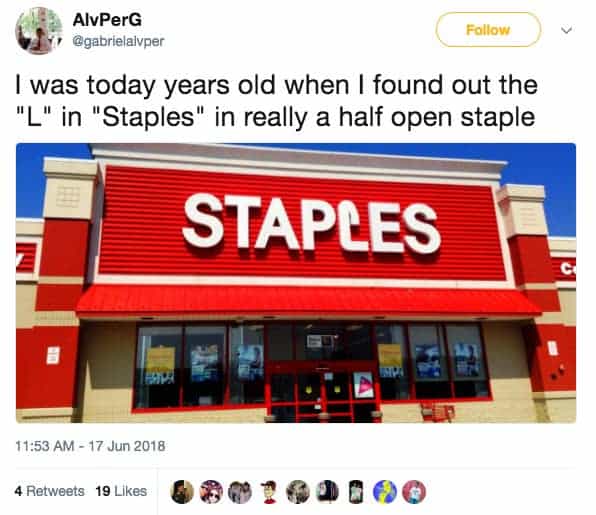 There's A Bear In The Toblerone Logo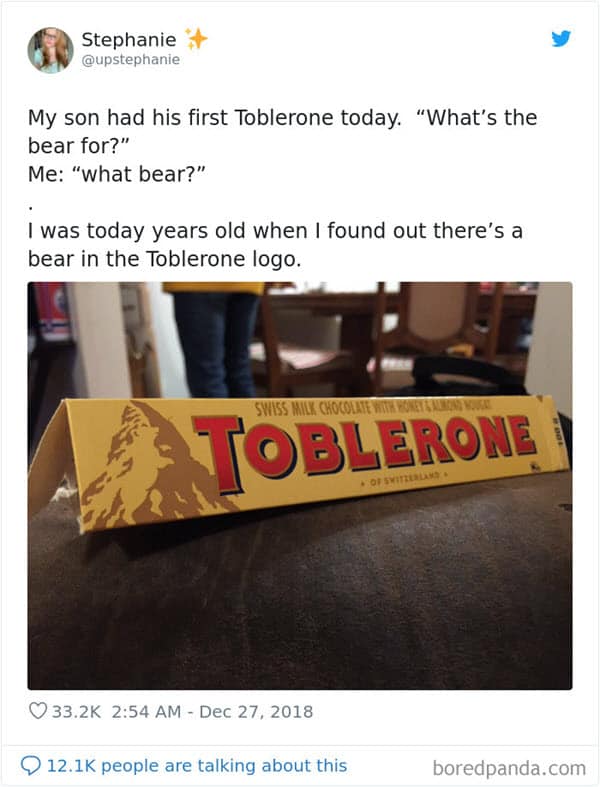 I Found Out How They X-Ray Small Children