Any form of achievement, big or small, always begins with work. Personal and professional relationships won't progress if we don't pull our weight.
There may be stress and exhaustion at times, but it is through work that we constantly rediscover and motivate ourselves to be better. It is also through work that we feel pride in our abilities to use our skills, contribute, and maybe even make a difference.
If we love the work that we do, our duties even give us a sense of purpose and meaning.
Here are 20 Happy Labor Day quotes because hard work must never go unnoticed.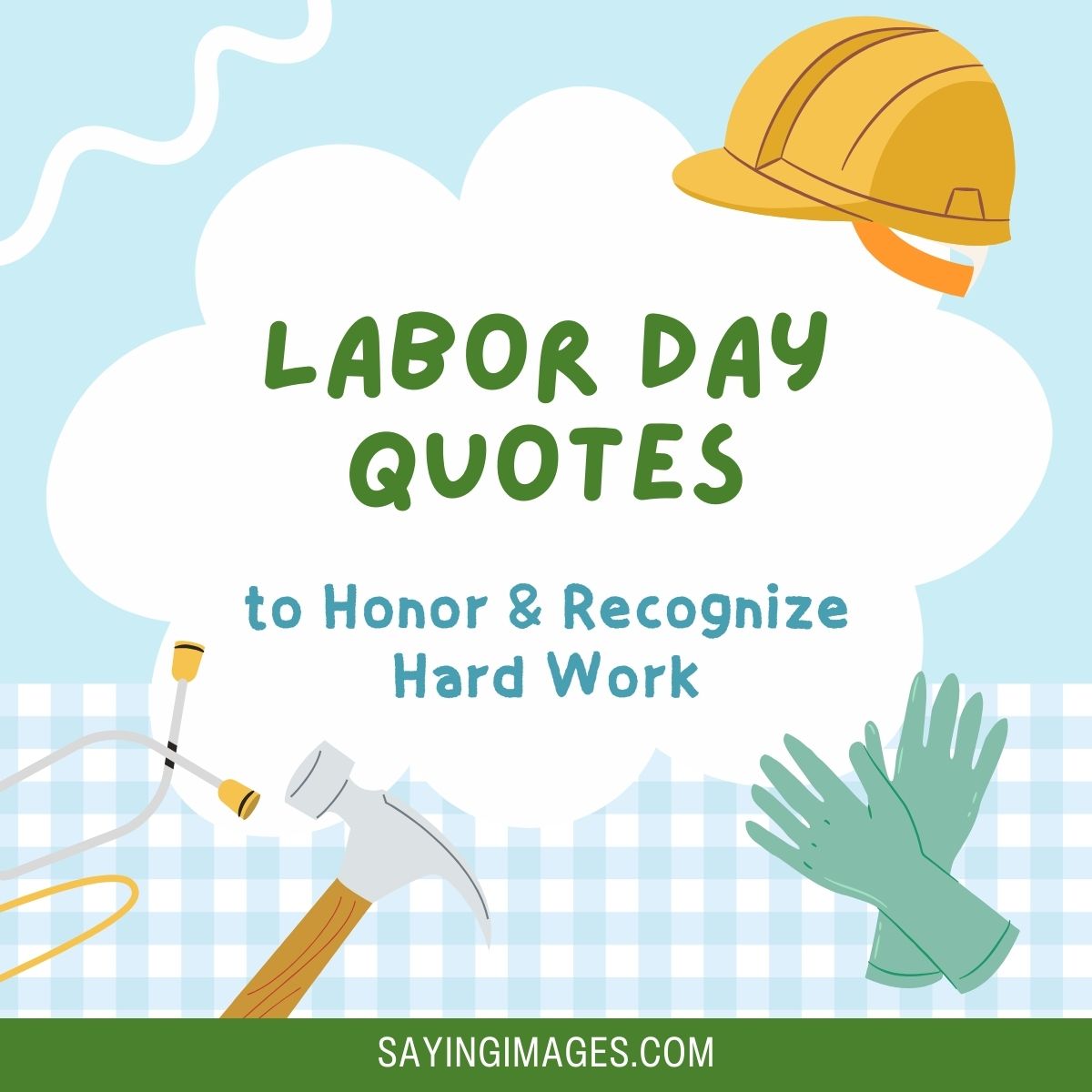 Labor Day Quotes
Nobody can think straight who does not work. Idleness warps the mind. – Henry Ford
Labor Day is seen as a day of rest for many hardworking Americans. – James P. Hoffa
The late Estee Lauder says you can never wear white shoes after Labor Day. But of course, in today's world, that does not exist. – Andre Leon Talley
Labor Day is devoted to no man, living or dead, to no sect, race or nation. – Samuel Gompers
Work is no disgrace; the disgrace is idleness. – Greek Proverb
Far and away the best prize that life offers is the chance to work hard at work worth doing. – Thomas Jefferson
Without labor nothing prospers. – Sophocles
The reward of a thing well done, is to have done it. – Ralph Waldo Emerson
The one thing that matters is the effort. – Antoine de-Sainte-Exupery
It is only through labor and painful effort, by grim energy and resolute courage, that we move on to better things. – Theodore Roosevelt
The end of labor is to gain leisure. – Aristotle
If all the cars in the United States were placed end to end, it would probably be Labor Day Weekend. – Doug Larson
Hard work doesn't guarantee success, but it improves its chances. – B.J. Gupta
Man is so made that he can only find relaxation from one kind of labor by taking up another. – Anatole France
If any man tells you he loves America, yet hates labor, he is a liar. If any man tells you he trusts America, yet fears labor, he is a fool. – Abraham Lincoln
No great achievement is possible without persistent work. – Bertrand Russell
My grandfather once told me there were two kinds of people: those who do the work and those who take the credit. He told me to be in the first group; there was much less competition. – Indira Gandhi
I believe in the dignity of labor, whether with head or hand; that the world owes no man a living but that it owes every man an opportunity to make a living. – John D. Rockefeller
There is no substitute for hard work. – Thomas Edison
A hundred times every day I remind myself that my inner and outer life depend on the labors of other men, living and dead, and that I must exert myself in order to give in the same measure as I have received and am still receiving. – Albert Einstein
Share these 20 Happy Labor Day quotes to salute every worker's efforts and devotion to their work.