Being with someone you love always brings a warm, fuzzy feeling that no other experience can replace. If your girlfriend is giving you joy and inspiration, let her know how much she means to you. There's no need for special occasions to show her how you feel.
Messages that speak of love are always a good idea to convey your affection, reminding your girlfriend that your heart belongs to no one else but her. Express your romantic sentiments to your one and only lady love with these 30 girlfriend quotes.
Girlfriend Quotes & Sayings
You're the one I need, I will always love you.
If I could give you one thing in life, I'll give you the ability to see yourself through my eyes, only then would you realize how special you are to me.
Come live in my heart, and pay no rent. – Samuel Lover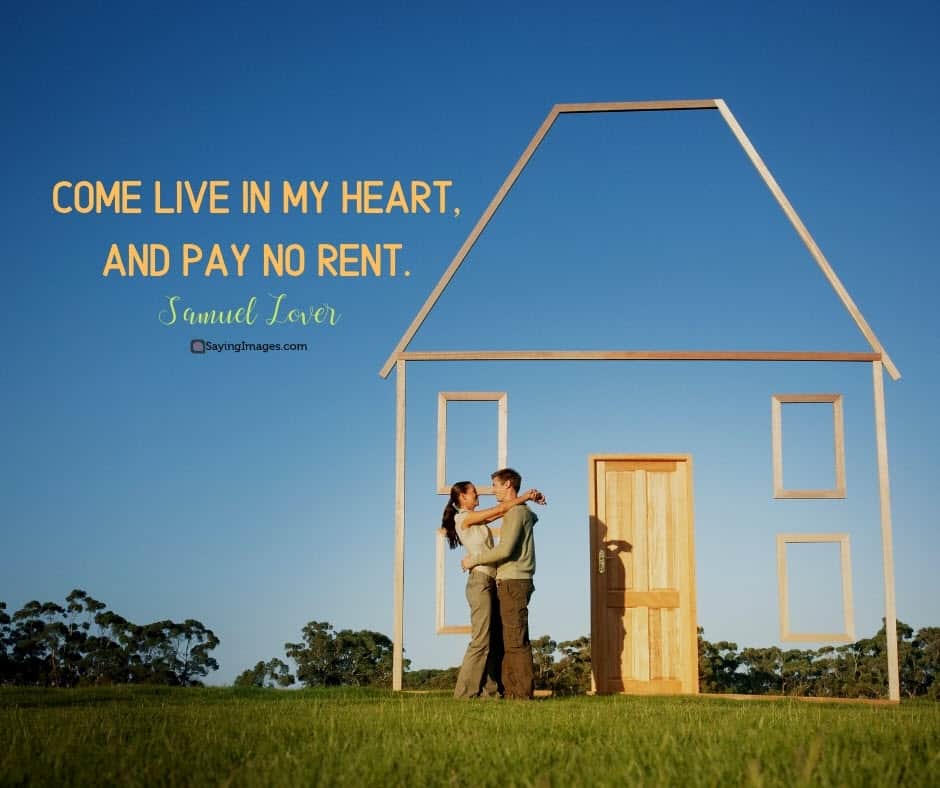 The next girl I will love on this earth will be our daughter.
I love you not because of who you are, but because of who I am when I am with you. – Ray Croft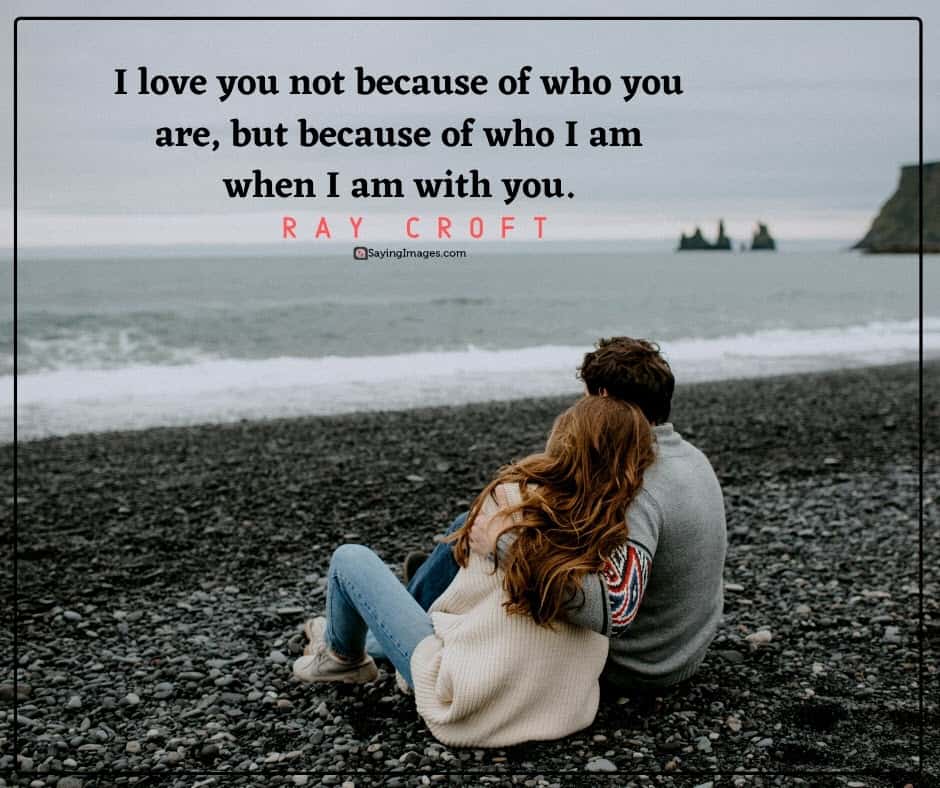 Ever since I met you, no one else is worth thinking about.
When in a relationship, a real man doesn't make his woman jealous of others, he makes others jealous of his woman. – Steve Maraboli
Do I love you? My God, if your love were a grain of sand, mine would be a universe of beaches. – William Goldman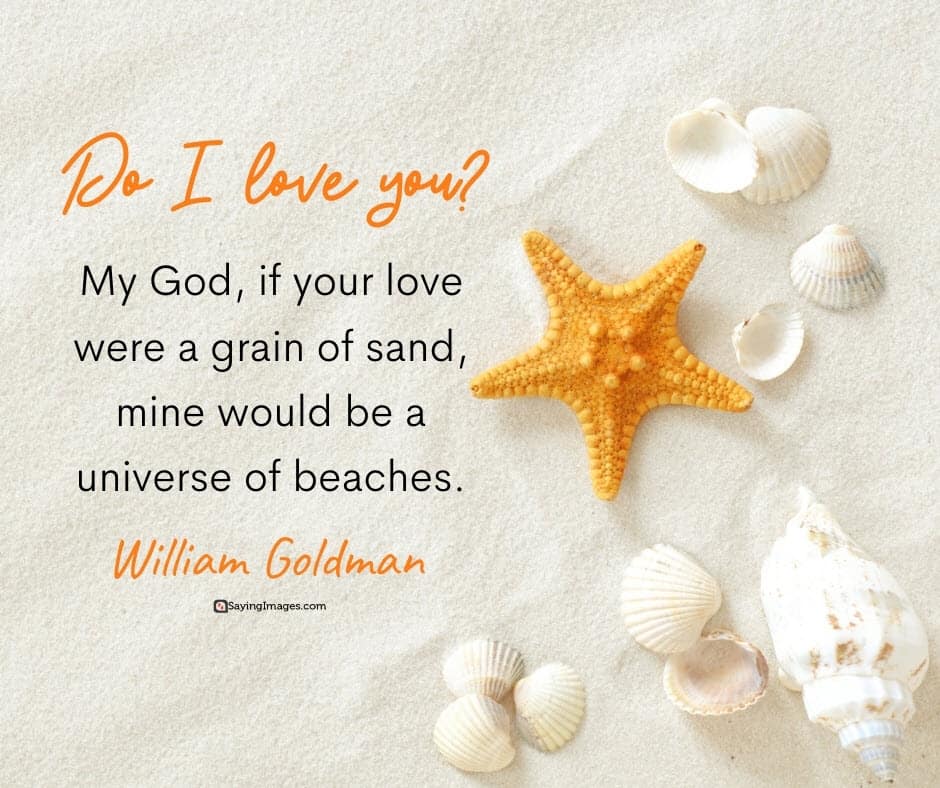 For the first time, I've found someone I hate leaving. I found someone that I can't get enough of. I found someone that accepts me for who I am. I think I've found someone who I can fall madly in love with.
I love you for all that you are, all that you have been and all that you're yet to be. – Ernest Hemingway
Why, darling, I don't live at all when I'm not with you. – Ernest Hemingway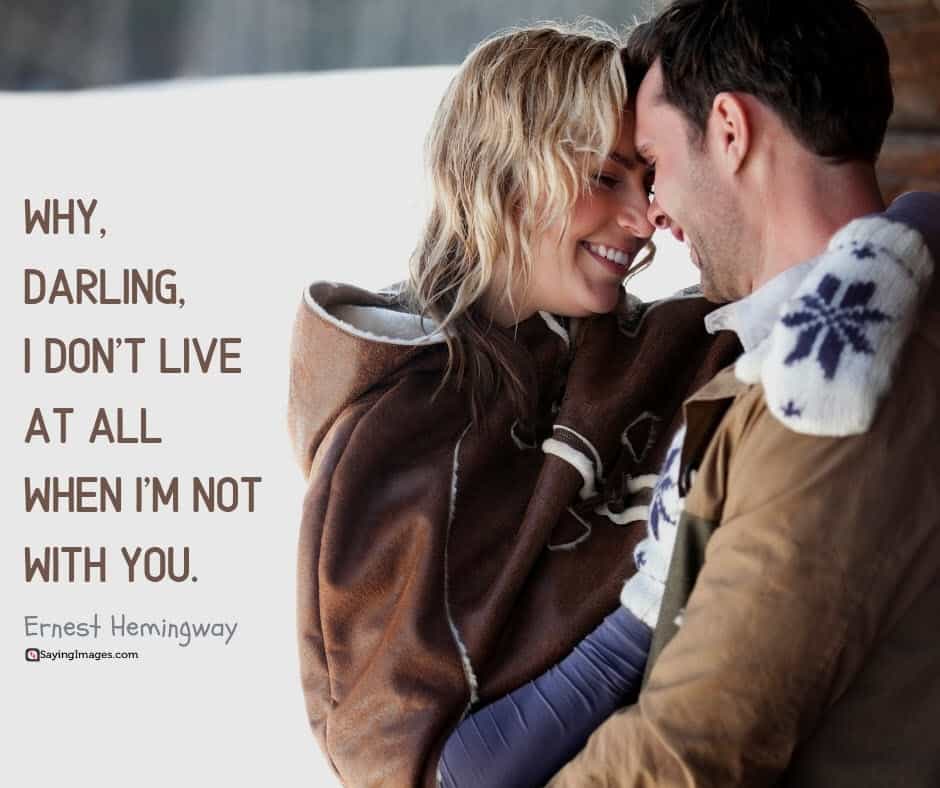 Your smile is literally the cutest thing I've ever seen in my life.
You make me complete. You make me smile when I have no reason to. When everything in my life is going wrong, I call you and you make everything better. I love you so much, I don't know what love meant until I met you.
Every moment I spend with you is like a beautiful dream come true.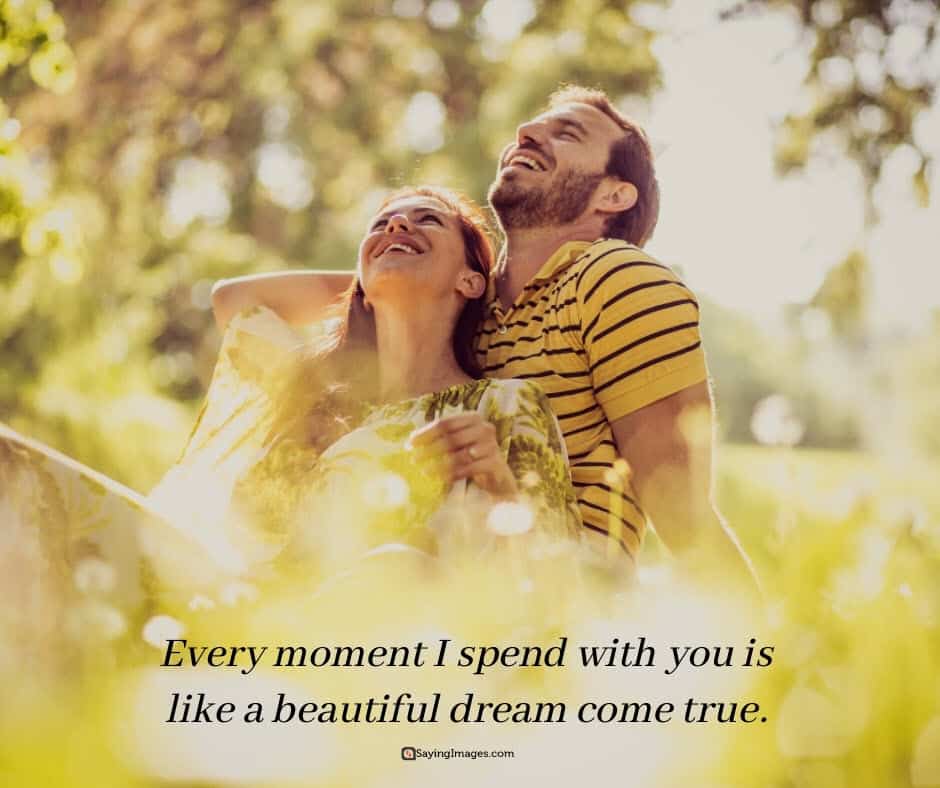 When we first met, I honestly had no idea that you would be so important to me.
Meeting you was fate, becoming your friend was a choice, but falling in love with you I had no control over.
I love you because the entire universe conspired to help me find you. – Paulo Coelho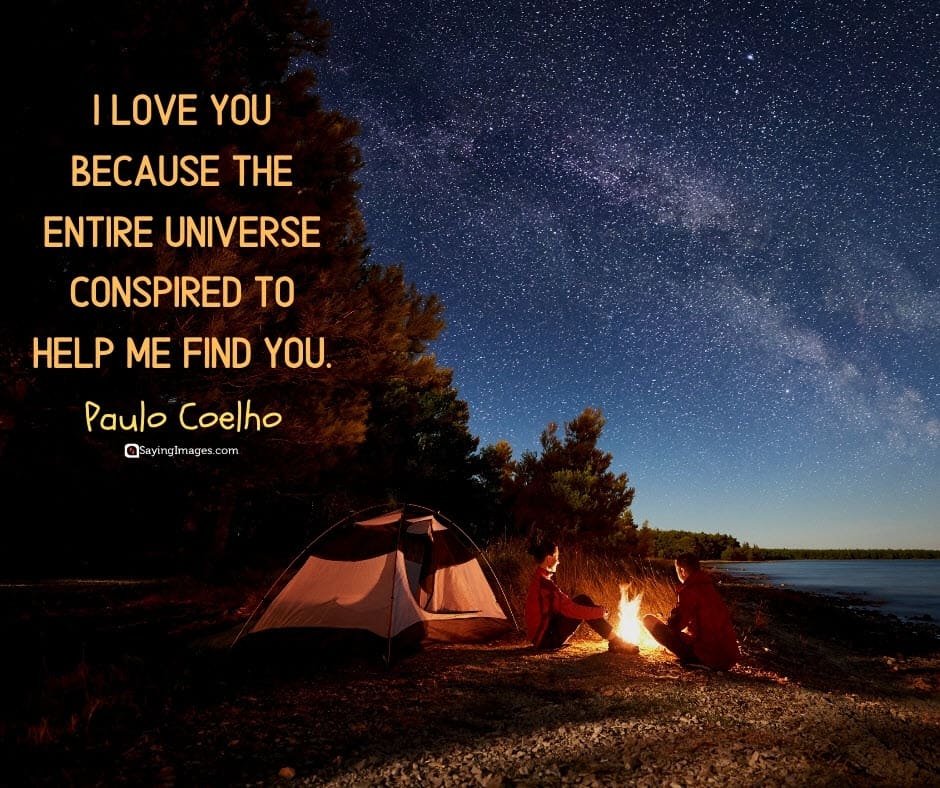 When I'm with you, I act differently. In a good way. I smile more and laugh more. I don't have to pretend everything is okay when its really not. with you, I can drop the fake smile and put on a real one. I don't feel hurt and alone when I'm with you. Instead, I feel safe and loved. You're easy to talk to, and you listen to me. I don't have to worry about holding back with you. I don't feel self-conscious. I don't ever feel insecure or sad. You show me that you really do care, and you're not just pretending. I really appreciate your company, because with you I'm different. With you, I'm happy.
There's no substitute for a great love who says, 'No matter what's wrong with you, you're welcome at this table.' – Tom Hanks
I love you as one loves certain dark things, secretly, between the shadow and the soul. – Pablo Neruda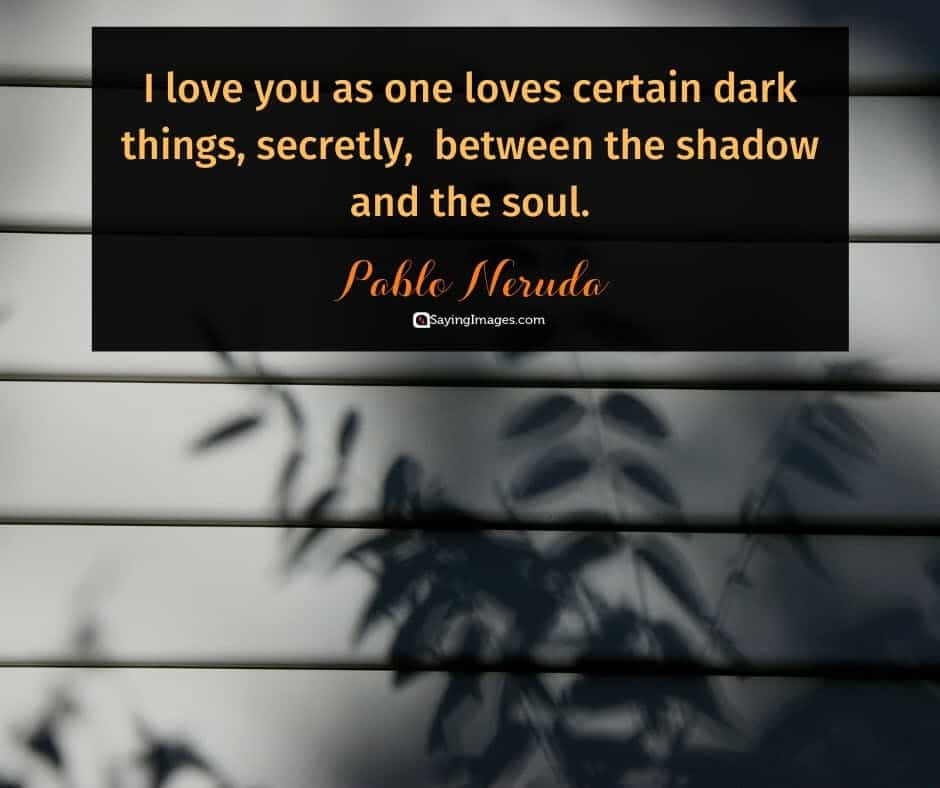 My girlfriend and I never let each other forget how much we love each other. It's all about reminding the other person how important and special she is to you. – Tyler Hoechlin
It's been said that you only truly fall in love once, but I don't believe it. Every time I see you, I fall in love all over again.
From the first day I saw you, you had me, I was yours.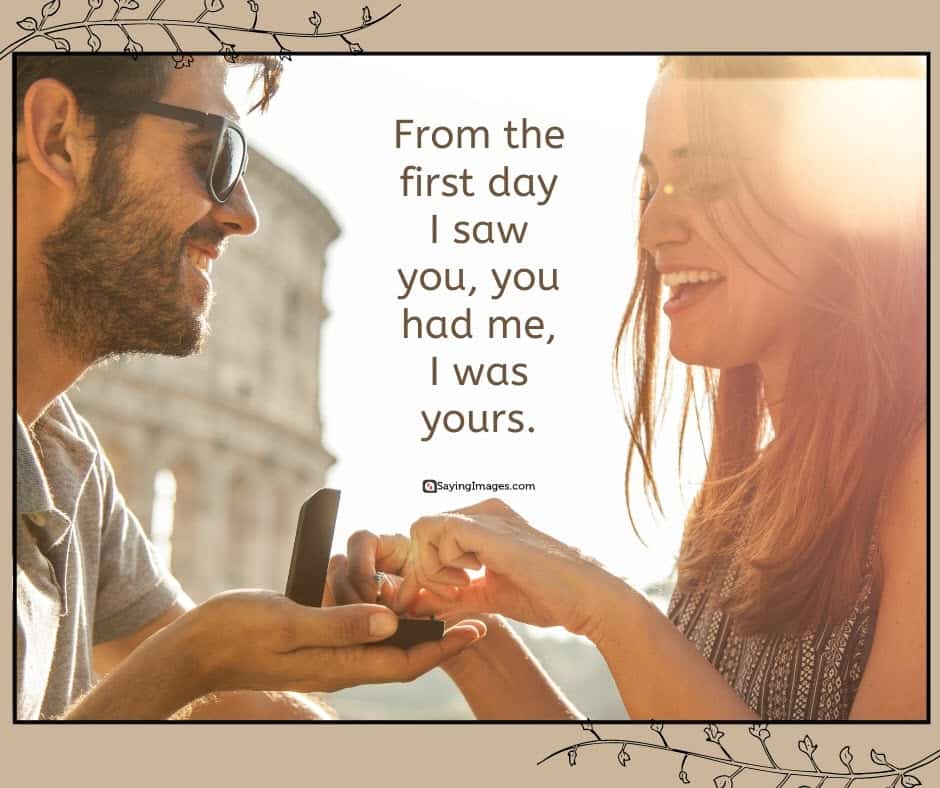 When you realize you want to spend the rest of your life with somebody, you want the rest of your to start as soon as possible.
If I had a flower for every time I thought of you, I could walk in my garden forever. – Alfred Tennyson
Love doesn't need to be perfect. It just needs to be true.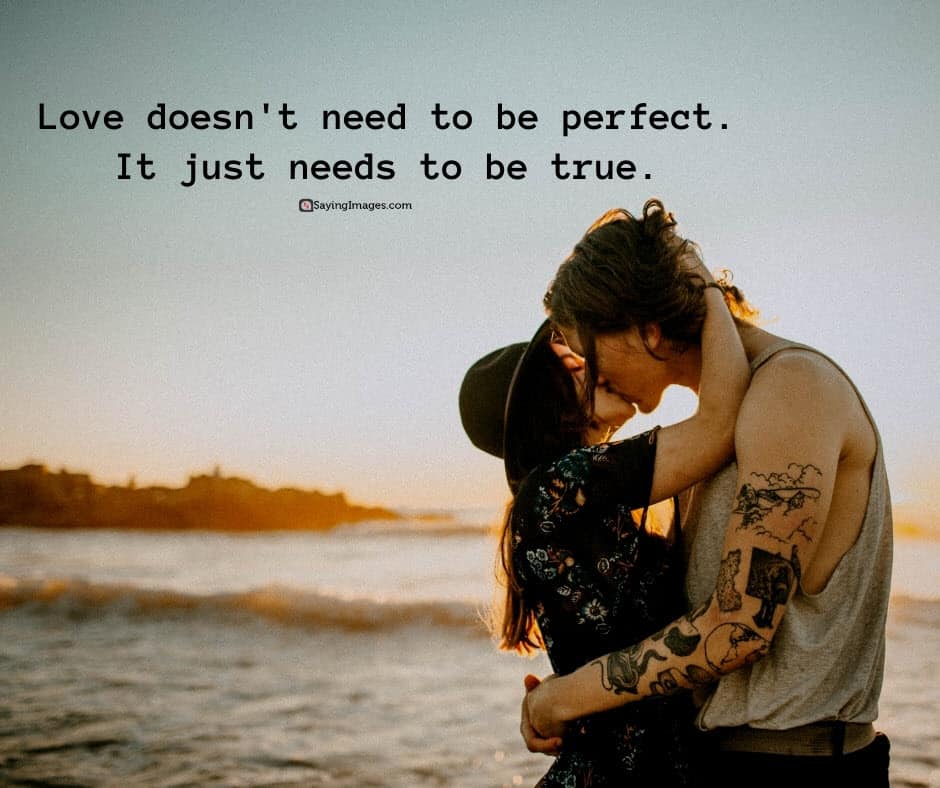 You're one of those people I need in my life. I can't stand not talking to you, I think about you all the time.
When I first saw you I fell in love, and you smiled because you knew. – William Shakespeare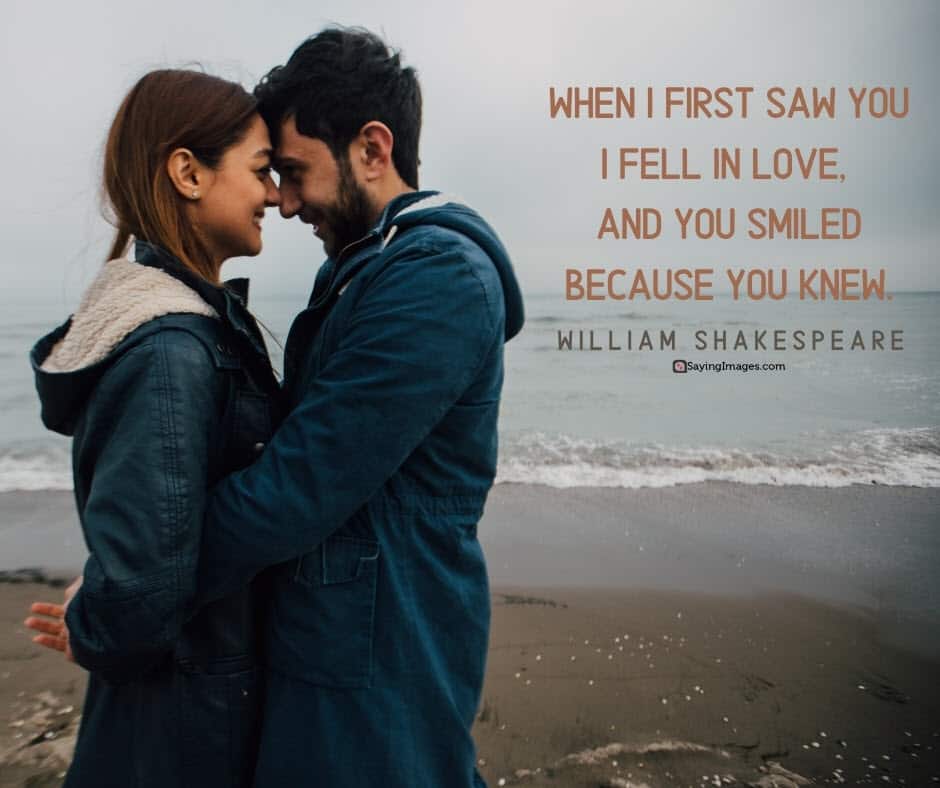 We are all a little weird and Life's a little weird, And when we find someone whose weirdness is compatible with ours, we join up with them and fall in mutual weirdness and call it love. – Dr. Seuss
Every heart sings a song, incomplete, until another heart whispers back. Those who wish to sing always find a song. At the touch of a lover, everyone becomes a poet. – Plato
Share these 30 girlfriend quotes to spread the spirit of romance.