Committing ourselves to follow our dreams also means we have to be willing to learn and recognize the constant need for learning. Nothing comes out of our hoping and wishing, imagining the life we want, if there is no desire and determination for education.
With it, we get the knowledge we need to improve our lives and the wisdom to understand and accept things around us. Education also goes beyond the halls of academic institutions. It means to explore, experience, and make mistakes until the way we see life is molded.
That's why to live fully – not holding back and never giving up – is an education in itself. Because learning doesn't stop: every day we make choices is a brand new chance for us for to grow. So here are 30 education quotes to inspire you to never stop learning.
Education Quotes
Education is the best friend. An educated person is respected everywhere. Education beats the beauty and the youth. – Chanakya
The fruit of liberal education is not learning, but the capacity and desire to learn, not knowledge, but power. – Charles W. Eliot
Education is simply the soul of a society as it passes from one generation to another. – G. K. Chesterton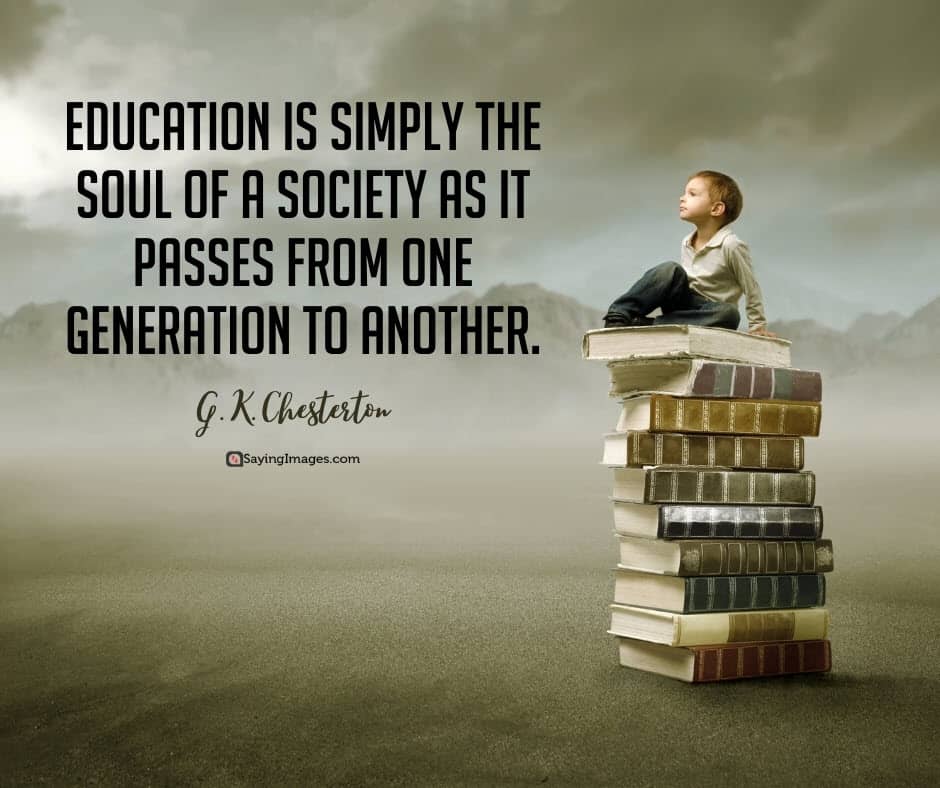 Education is the most powerful weapon which you can use to change the world. – Nelson Mandela
Education is not preparation for life; education is life itself. – John Dewey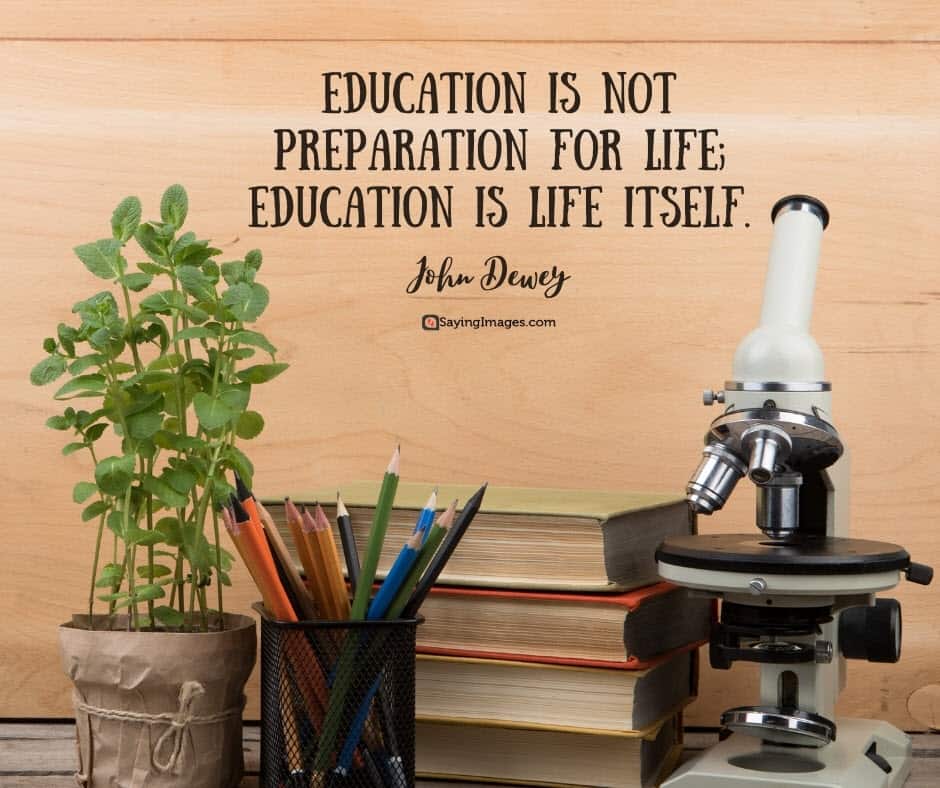 Live as if you were to die tomorrow. Learn as if you were to live forever. – Mahatma Gandhi
You can never be overdressed or overeducated. – Oscar Wilde
Intelligence plus character–that is the goal of true education. – Martin Luther King, Jr.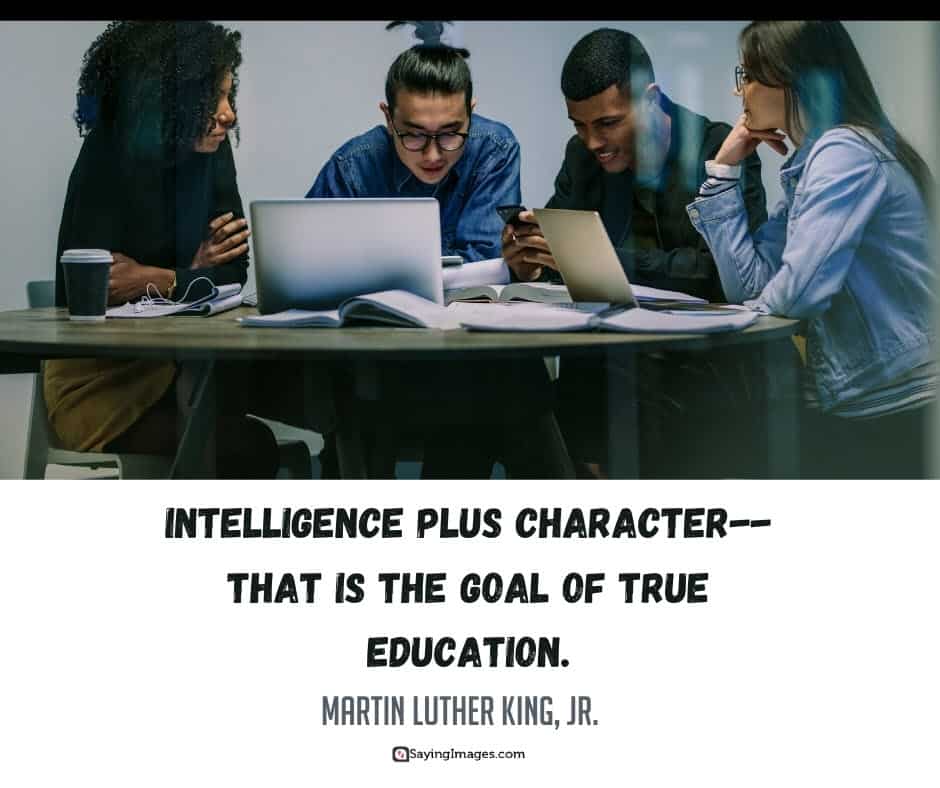 If you are not willing to learn, no one can help you. If you are determined to learn, no one can stop you.
Tell me and I'll forget. Show me, and I may not remember. Involve me, and I'll understand. – Native American Saying
Education's purpose is to replace an empty mind with an open one. – Malcolm Forbes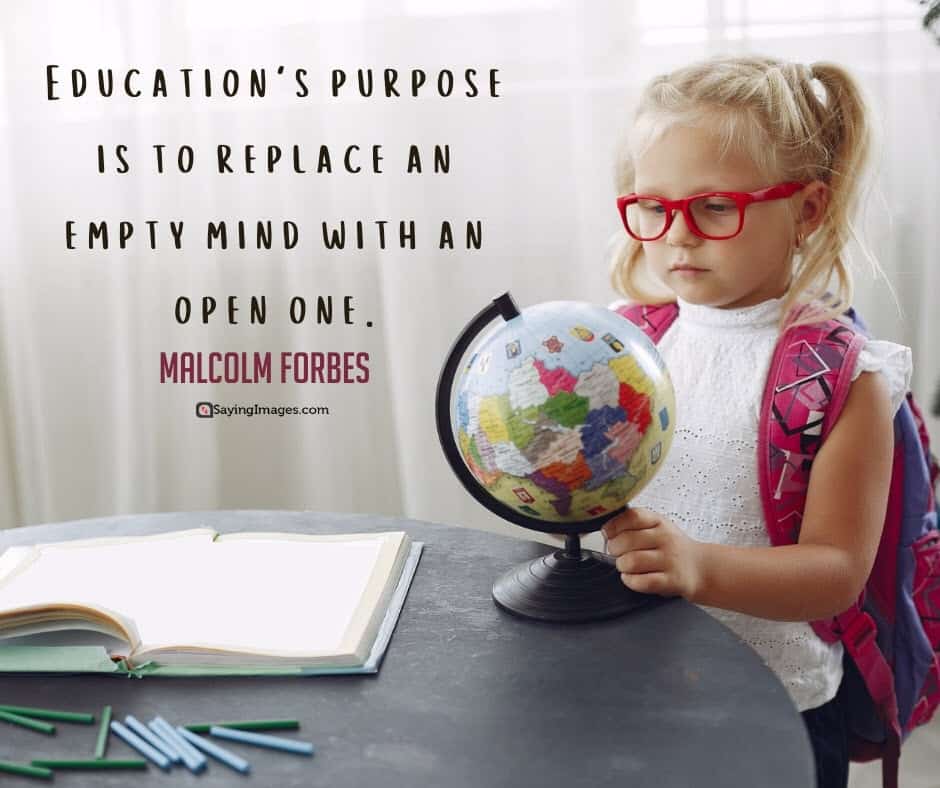 The object of education is to prepare the young to educate themselves throughout their lives. – Robert M. Hutchins
Give a man a fish and you feed him for a day; teach a man to fish and you feed him for a lifetime. – Maimonides
Education is the ability to listen to almost anything without losing your temper or your self-confidence. – Robert Frost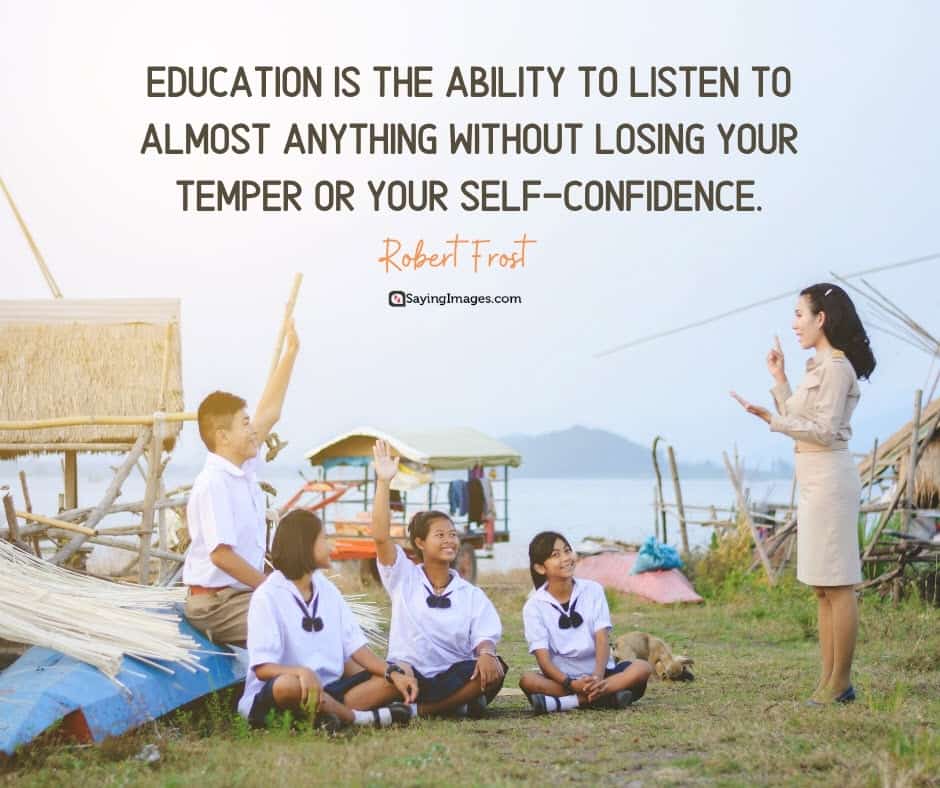 Let us think of education as the means of developing our greatest abilities, because in each of us there is a private hope and dream which, fulfilled, can be translated into benefit for everyone and greater strength for our nation. – John F. Kennedy
The principal goal of education in the schools should be creating men and women who are capable of doing new things, not simply repeating what other generations have done. – Jean Piaget
Educating the mind without educating the heart is no education at all. – Aristotle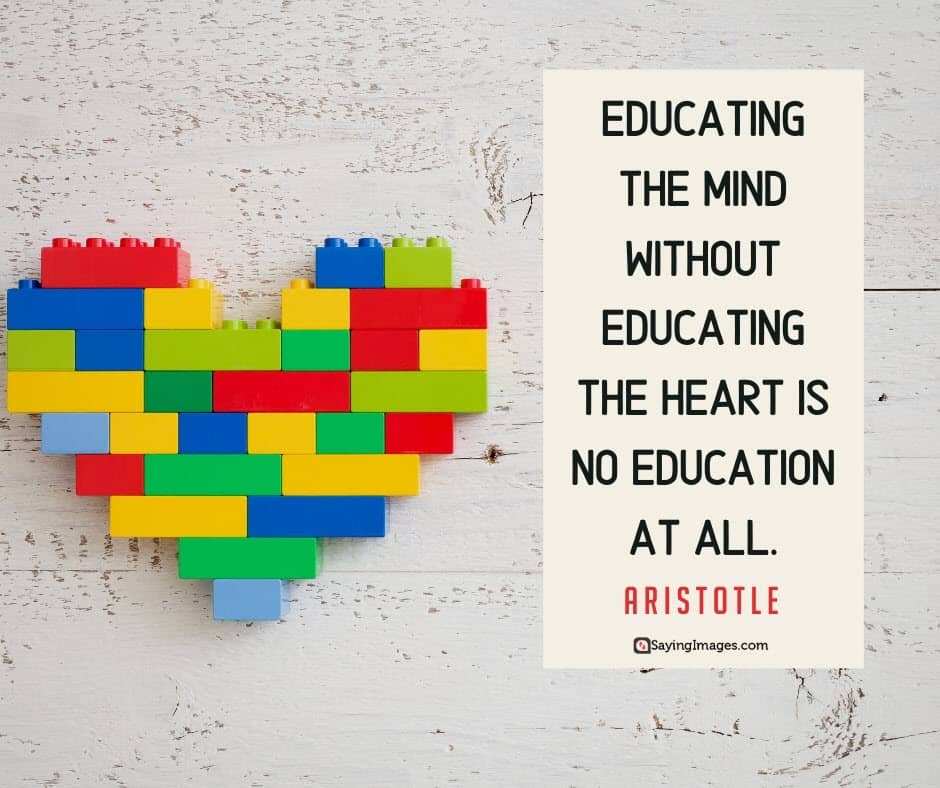 It does not matter how slowly you go as long as you do not stop. – Confucius
Education is an admirable thing, but it is well to remember from time to time that nothing that is worth knowing can be taught. – Oscar Wilde
Education is a progressive discovery of our own ignorance. – Will Durant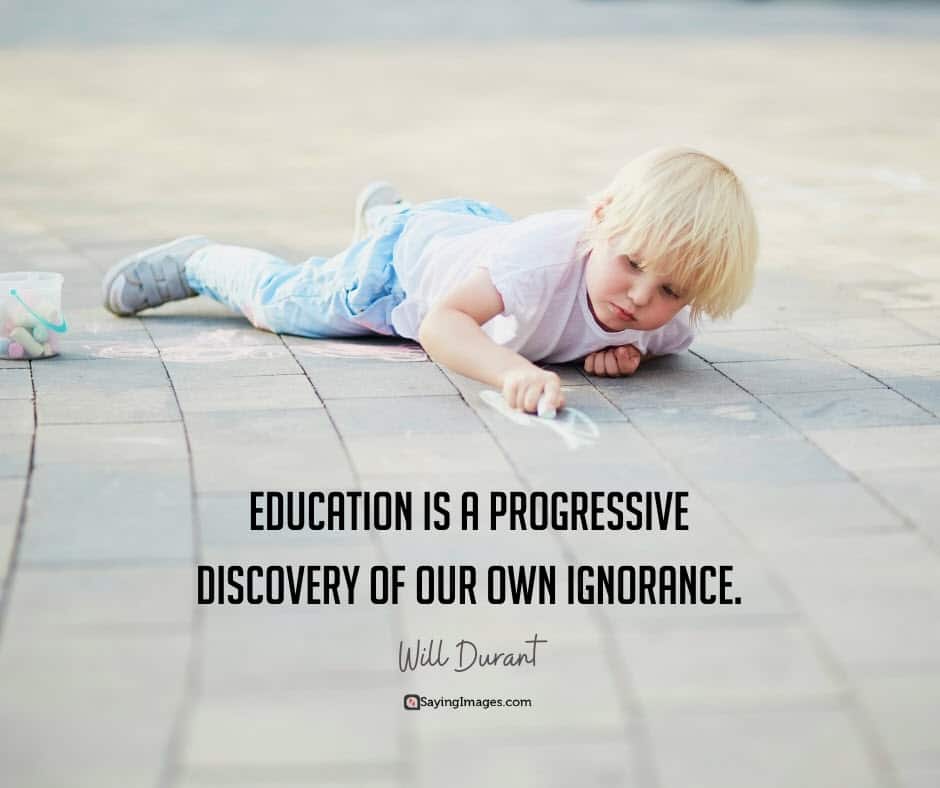 Prepare the child for the path, not the path for the child.
See Also: 34 Children Quotes: Creating A World Full of Colors
It is easier to build a strong child than to repair a broken man – Frederick Douglass
Children must be taught how to think, not what to think – Margaret Mead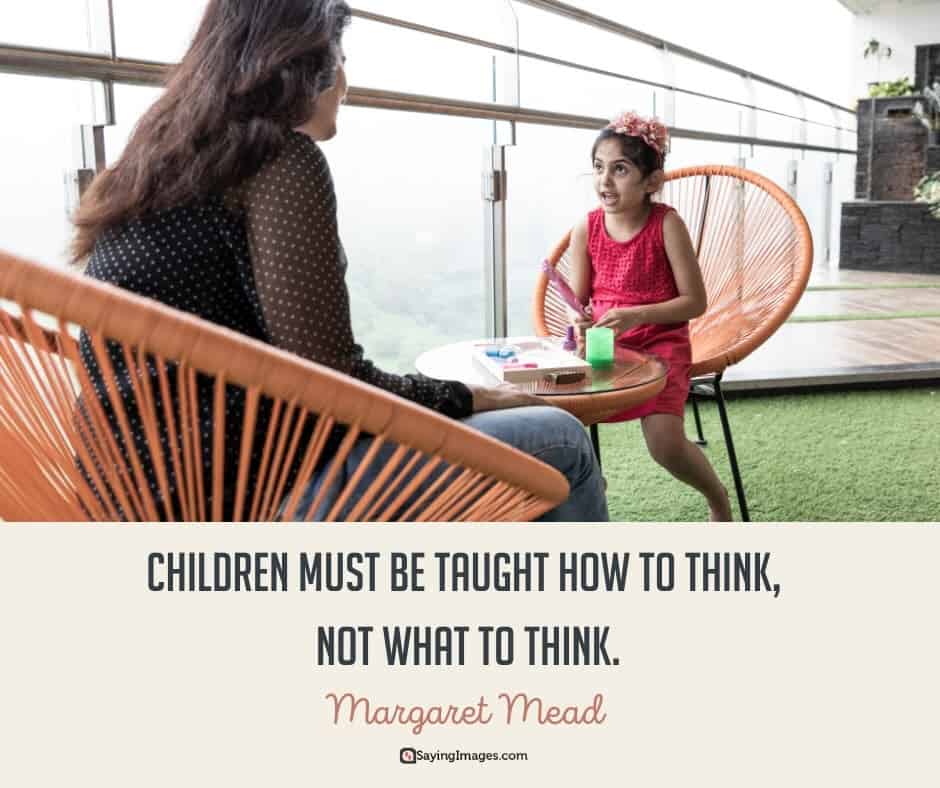 Let us never be betrayed into saying we have finished our education; because that would mean we had stopped growing. – Julia H. Gulliver
Do not train a child to learn by force or harshness; but direct them to it by what amuses their minds, so that you may be better able to discover with accuracy the peculiar bent of the genius of each. – Plato
A human being is not attaining his full heights until he is educated. – Horace Mann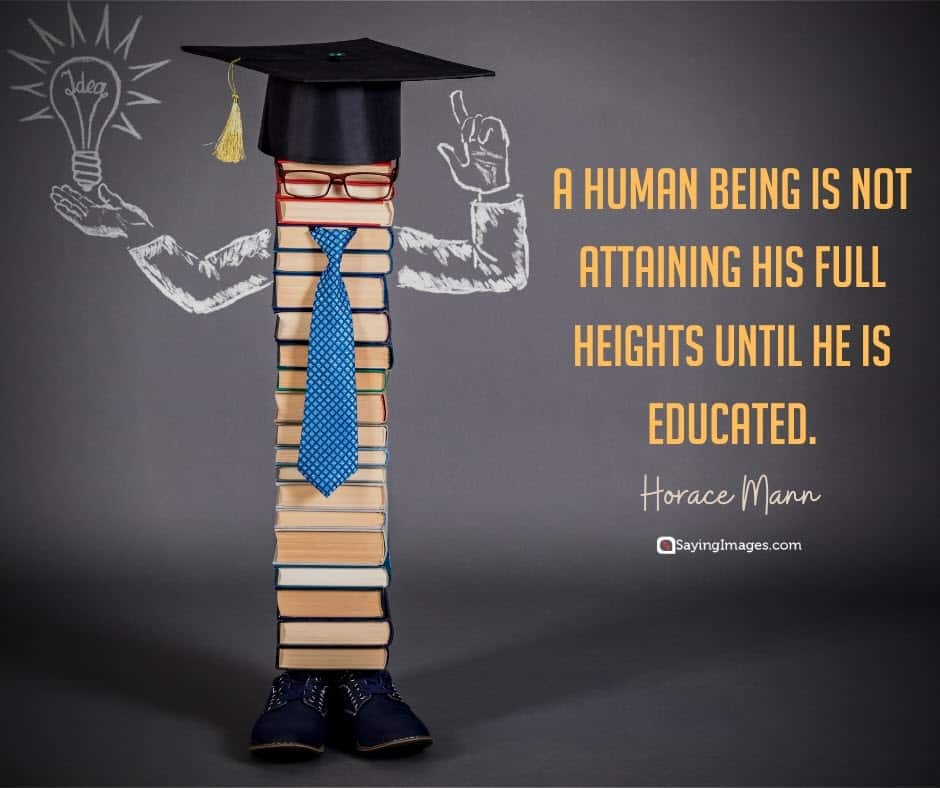 The aim of education should be to teach us rather how to think, than what to think — rather to improve our minds, so as to enable us to think for ourselves, than to load the memory with thoughts of other men. – Bill Beattie
Everybody is a genius; but if you judge a fish by its ability to climb a tree, it will live its whole life believing that it is stupid. – Albert Einstein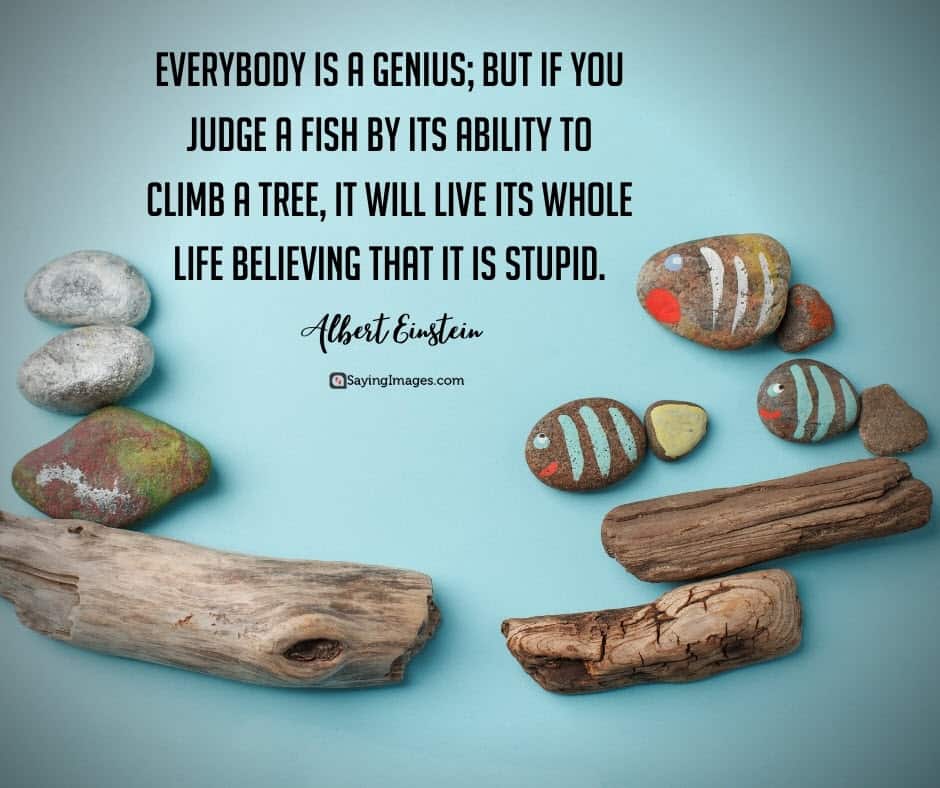 Education is the key to unlock the golden door of freedom. – George Washington
Great teachers empathize with kids, respect them, and believe that each one has something special that can be built upon. – Ann Lieberman
Share these 30 education quotes to encourage others to keep learning and discovering.