There is a distinctive bond between a father and his child. A baby's first yawn, first smile, it opens up a whole new world for any man. Upon holding those tiny hands, a father understands vulnerability and strength both at the same time. He recognizes his greatest source of joy, the one he needs to nurture and protect no matter what.
Of course, being a father goes beyond titles and biology. It means comforting you when you can't sleep at night, encouraging you to be brave. It's driving you to your dance class or band and watching every performance. It's the little things that you barely notice but once you do, you'll see how devoted he is to watching you grow and experience more out of life.
So when your father cries at your wedding, hugs you for a job well done or makes you laugh when you're down, you'll know there's nothing in this world you cannot do. Fatherhood is life-changing beyond words but any father would agree that a man sees the world with more compassion with a child in his arms.
Here are 40 dad quotes you can read and pass around while waiting for that "world's greatest dad" mug you ordered online.
Amazing Dad Quotes And Sayings
Dads are the most ordinary men turned by love into heroes, adventures, story-tellers, and singers of songs. – Pam Brown
It's an ongoing joy being a dad. – Liam Neeson
If I had the chance to choose my dad, you would still be my 1st choice.
A father carries pictures where his money used to be. – Steve Martin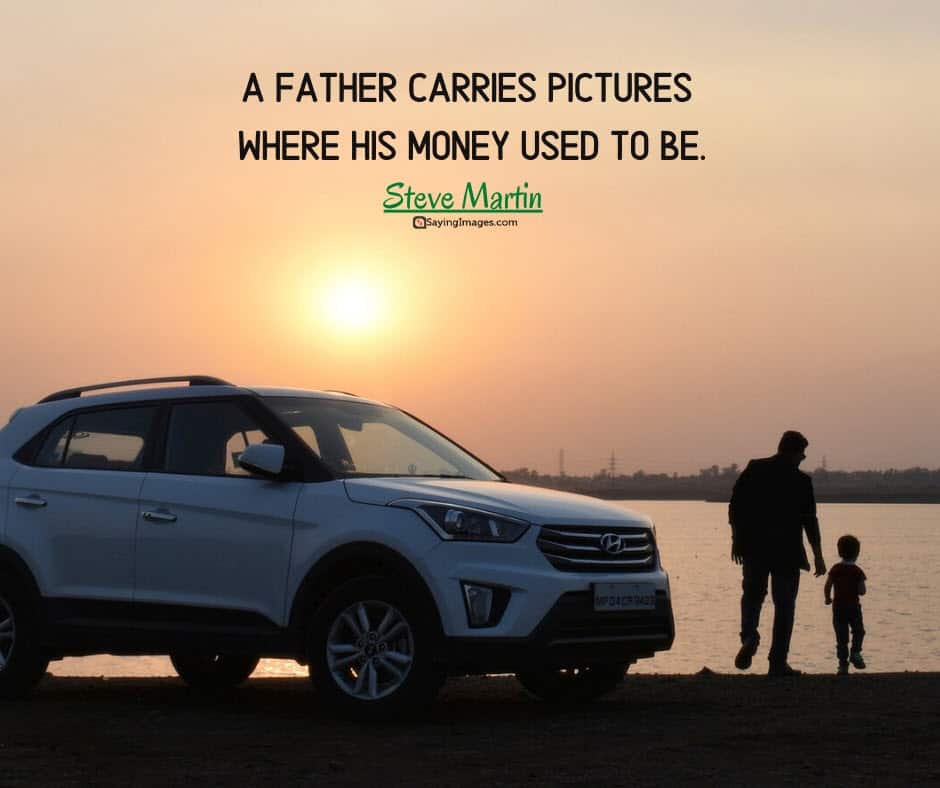 Anyone can be a father, but it takes someone special to be a dad, and that's why I call you dad because you are so special to me. You taught me the game and you taught me how to play it right. – Wade Boggs
I have found the best way to give advice to your children is to find out what they want and then advise them to do it. – Harry S. Truman
I think my mom put it best. She said, 'Little girls soften their daddy's hearts. – Paul Walker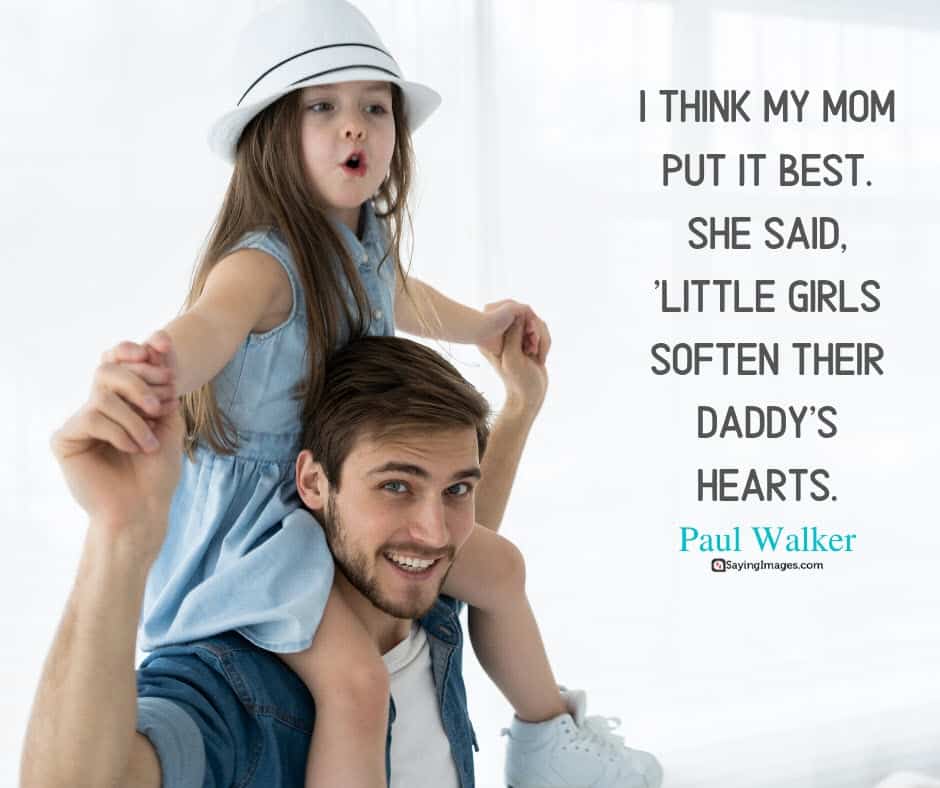 A dad is someone who holds you when you cry, scolds you when you break the rules, shines with pride when you succeed, and has faith in you even when you fail.
By the time a man realizes that maybe his father was right, he usually has a son who thinks he's wrong. – Charles Wadsworth
Good fathers do three things: They provide, they nurture and they guide. – Roland Warren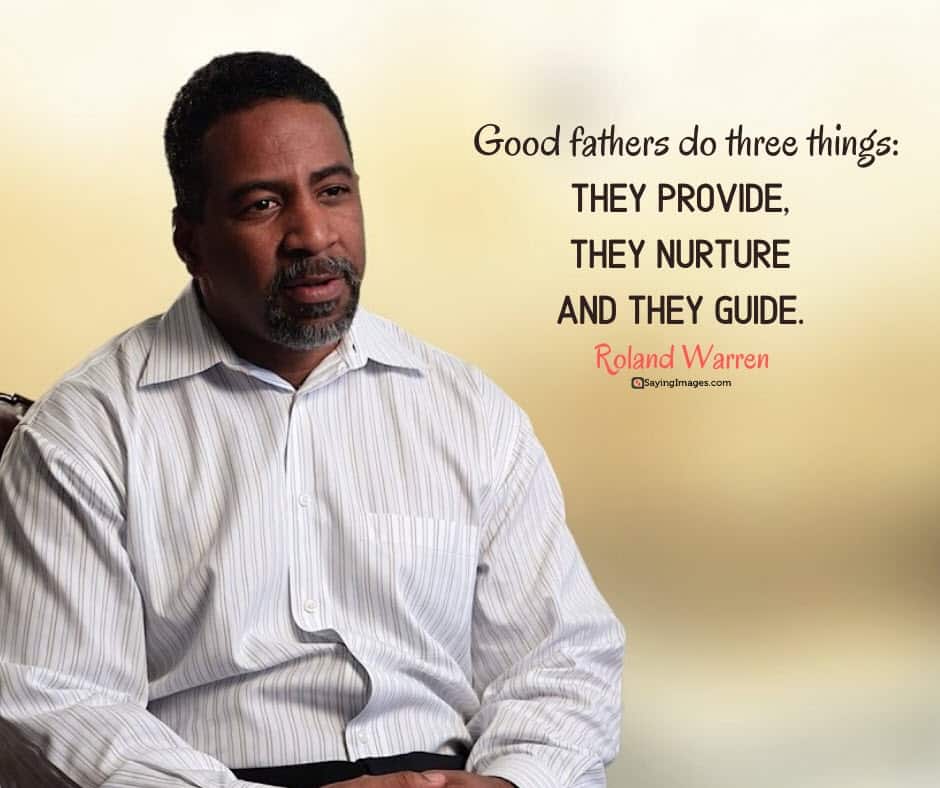 I love my father as the stars — he's a bright shining example and a happy twinkling in my heart. – Terri Guillemets
Whether you fall or fail, whether you cry or sob, all you can look forward to is that your dad believes in you. He picks you up, brushes you off, and lets you try again.
Dad was the only adult male I ever trusted. – Michael Reagan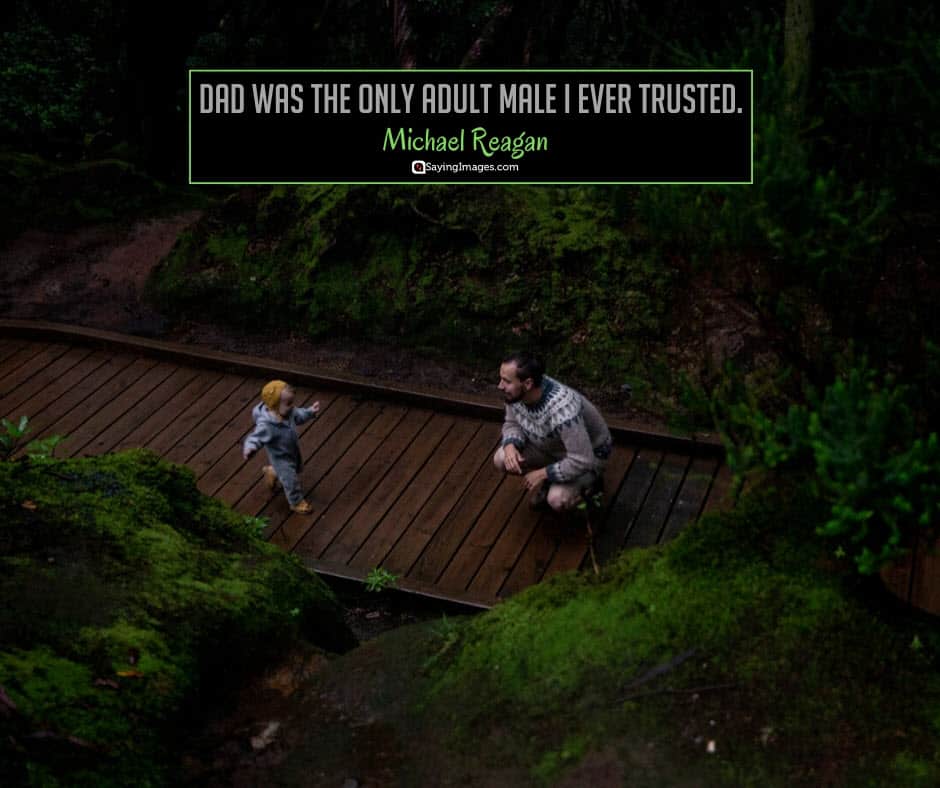 Being a father has been, without a doubt, my greatest source of achievement, pride, and inspiration. Fatherhood has taught me about unconditional love, reinforced the importance of giving back and taught me how to be a better person. – Naveen Jain
My dad gave me the greatest gift anyone could give to another person, he believes in me.
Every father should remember that one day his son will follow his example instead of his advice. – Charles F. Kettering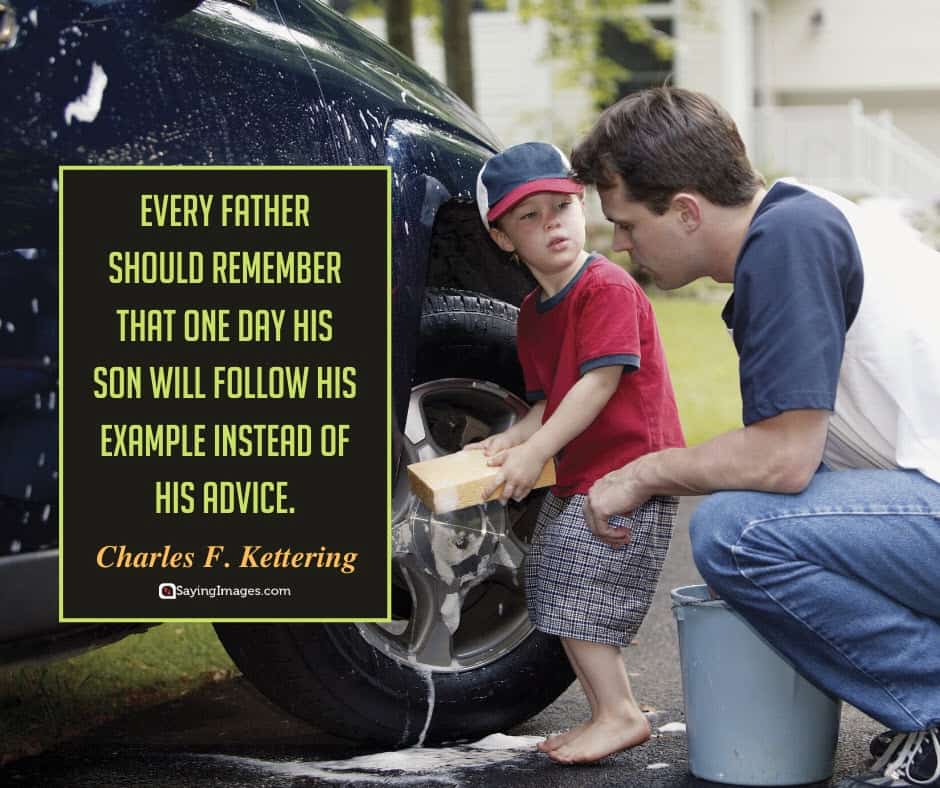 Dad, wherever you are, you are gone but you will never be forgotten. – Conrad Hall
Some people don't believe in Heroes. They've never met my dad.
Dad taught me everything I know. Unfortunately, he didn't teach me everything he knows. – Al Unser
My dad taught me true words you have to use in every relationship. Yes, baby. – Star Jones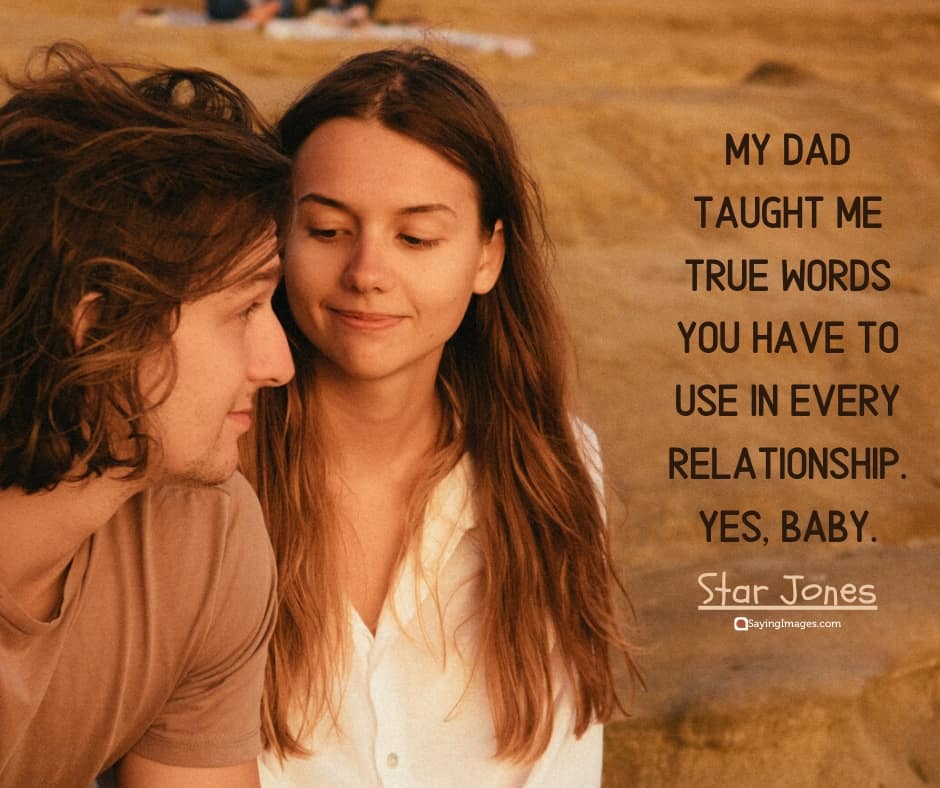 A great dad makes memories goes on great adventures always put his family first, makes a sacrifice, is patient, always has the time for his kids, is a great teacher, love his kids and their mother unconditionally.
I love you, dad, I cannot think of any need in childhood as strong as the need for a father's protection.
He didn't tell me how to live; he lived, and let me watch him do it. – Clarence Budington Kelland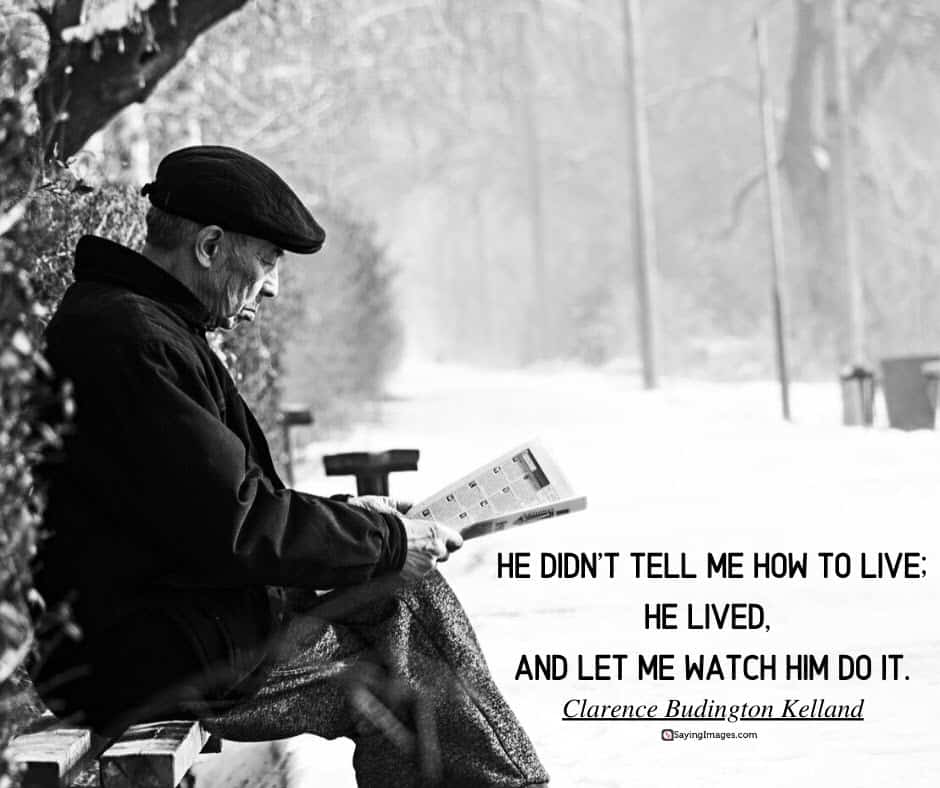 My dad was my best friend and greatest role model. He was an amazing dad, coach, mentor, soldier, husband, and friend. – Tiger Woods
It's not that we expect too much from a boyfriend or husband, it's just that our dad has set very high standards on how we should be treated
The greatest thing a father can do to his children is to love their mother. – Anjaneth Garcia Untalan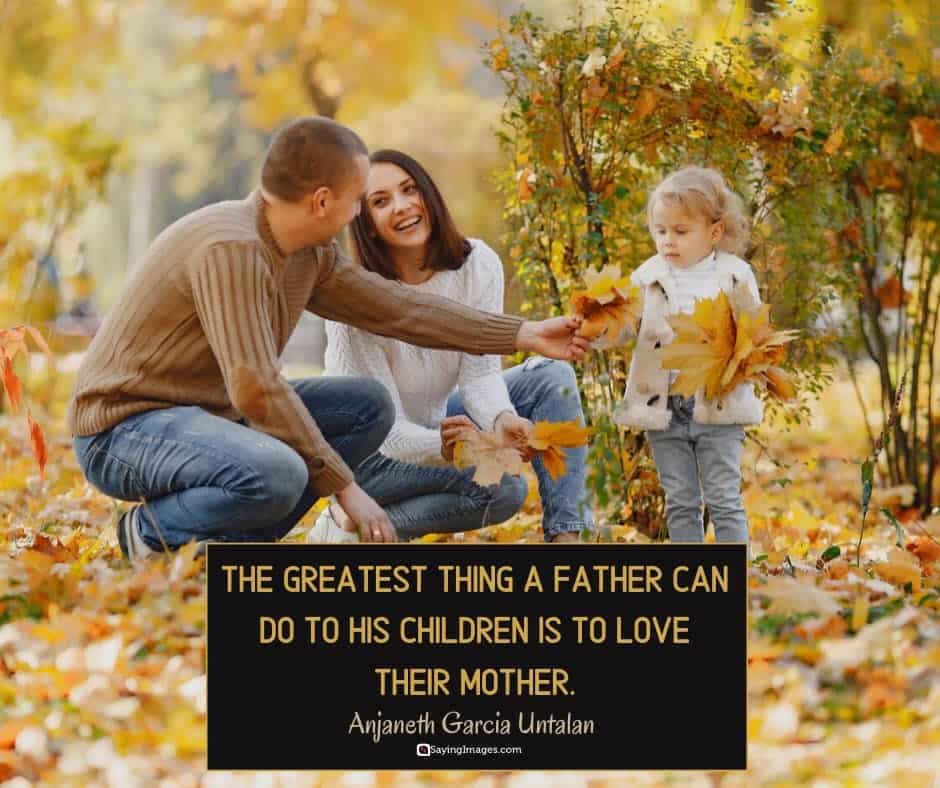 There are three stages of a man's life: He believes in Santa Claus, he doesn't believe in Santa Claus, he is Santa Claus.
I love my dad, although I'm definitely critical of him sometimes, like when his pants are too tight. But I love him so much and I try to be really supportive of him. – Liv Tyler
What makes you a man is not the ability to make a child, it's the courage to raise one. – Barack Obama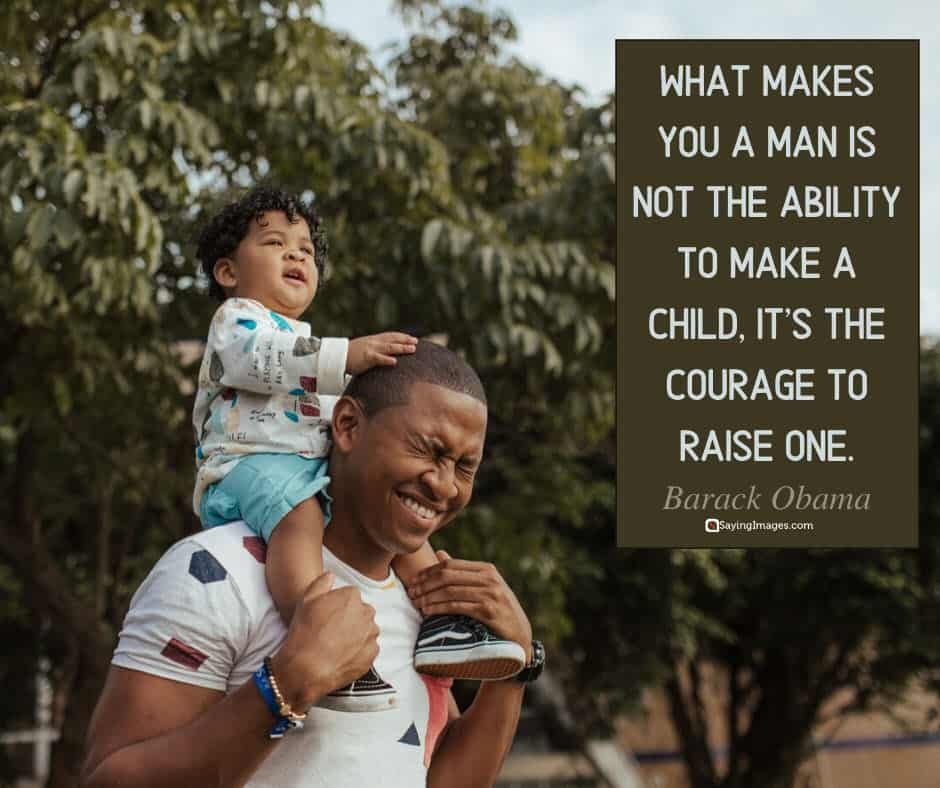 My father was my teacher. But most importantly he was a great dad. – Beau Bridges
The most important influence in my childhood was my father. – DeForest Kelley
She did not stand alone, but what stood behind her, the most potent moral force in her life, was the love of her father. – Harper Lee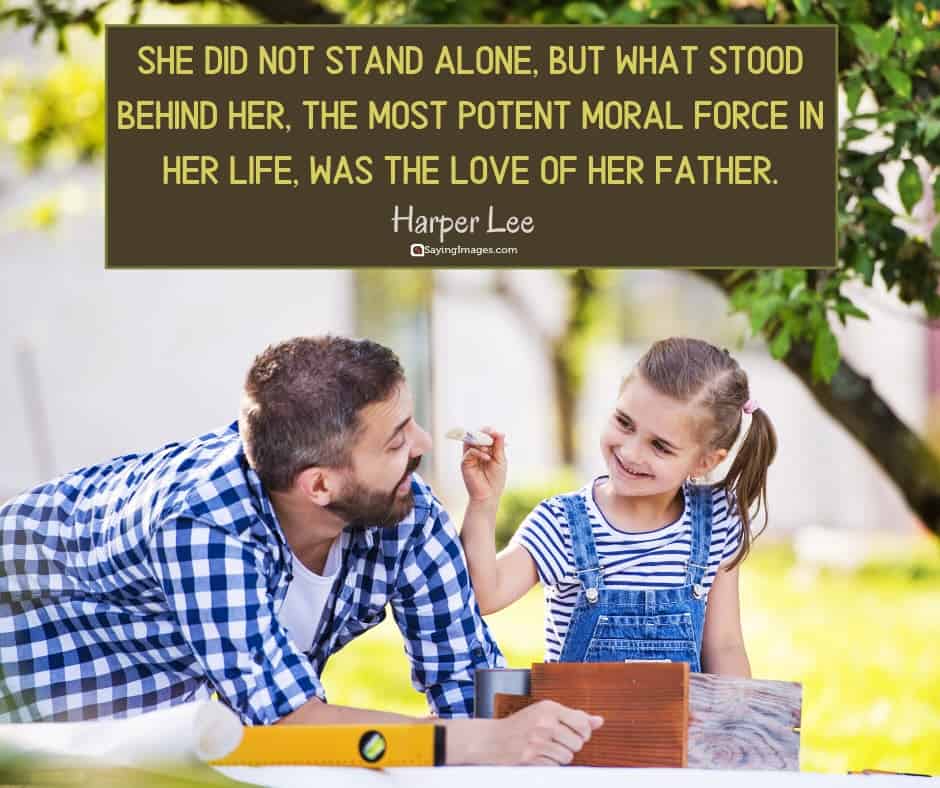 My father used to say "You would worry less about what people think if you knew how little they did" – Dr Phill McGraw
It was my father who taught me to value myself. He told me that I was uncommonly beautiful and that I was the most precious thing in his life. – Dawn French
The older I get, the smarter my father seems to get. – Tim Russert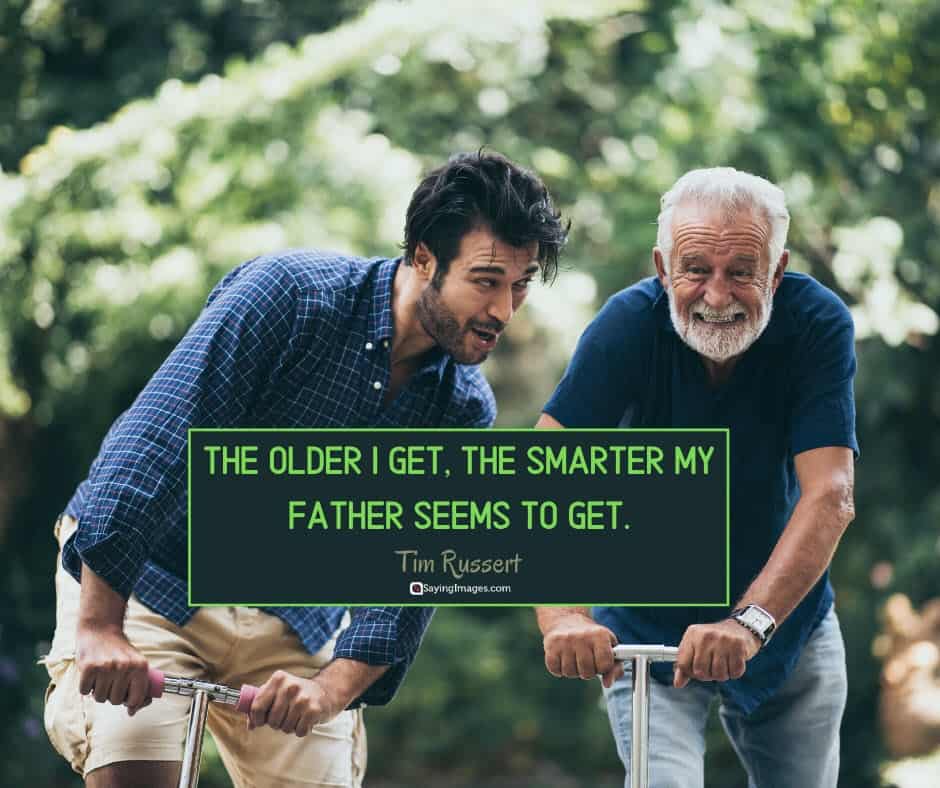 Anyone can be a Father, but it takes someone special to be a Dad. – Anne Geddes
Be a dad. Don't be "Mom's Assistant"…. Be a man…. Fathers have skills that they never use at home. You run a landscaping business and you can't dress and feed a four-year-old? Take it on. Spend time with your kids…. It won't take away your manhood, it will give it to you. – Louis C.K
My father used to play with my brother and me in the yard. Mother would come out and say, 'You're tearing up the grass'; 'We're not raising grass,' Dad would reply. 'We're raising boys.' – Harmon Killebrew
Share these 40 dad quotes to get started with Father's Day celebration.