The internet and social media are both great tools that help keep people interconnected all around the world. They have one bad side effect though. Apparently, seeing friends and relatives living their best lives is making other people spiral into depression and loneliness.
Imagine these scenarios. (In fact, they have probably happened to you before.) You see other people eating the most delicious food, traveling to the most exciting places, and reporting achievement after achievement. "I got a promotion," "My son is valedictorian," or "See photos of our Paris trip!" Suddenly, your own life seems wanting, and you need a reminder that your life is blessed, too.
These inspiring quotes about counting your blessings help us understand some basic truths. Avert your eyes from others. Open your eyes to your blessings. Be grateful for them. Happiness will follow.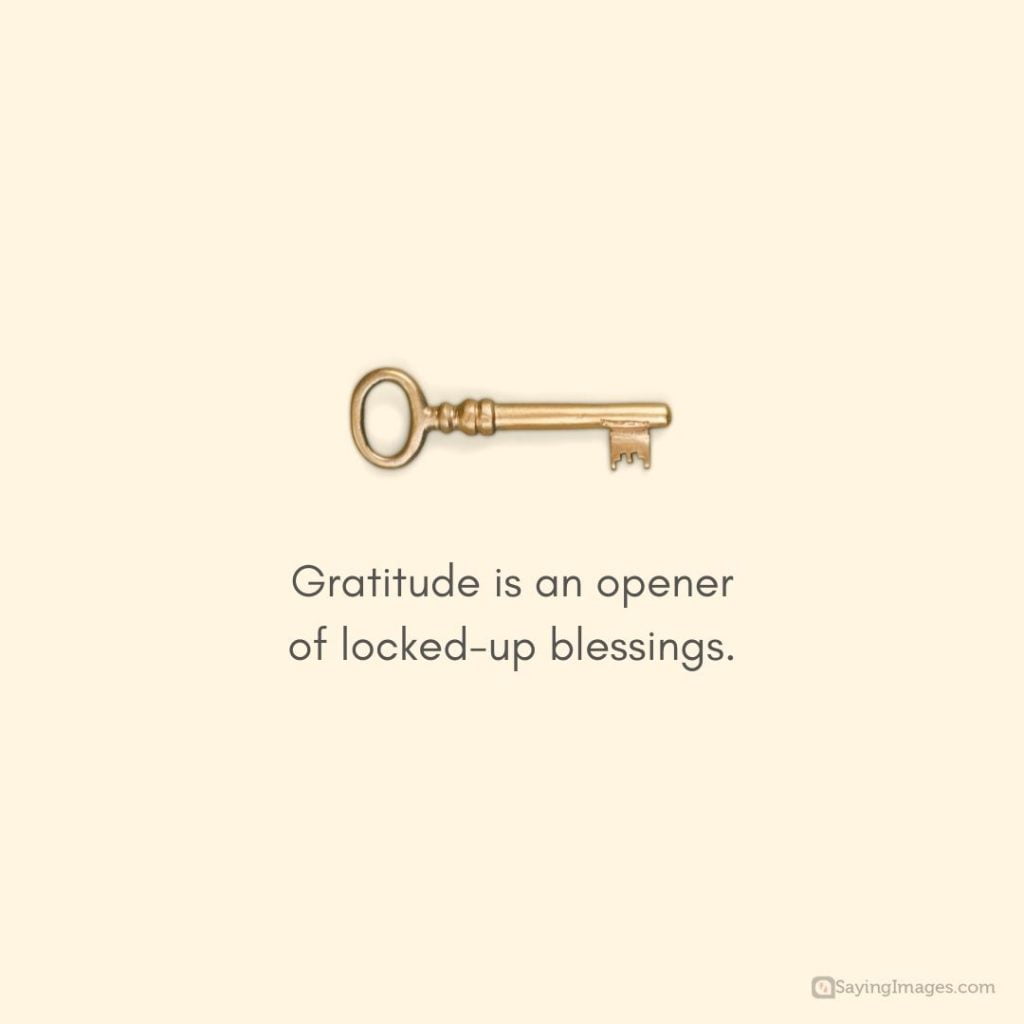 Gratitude is an opener of locked-up blessings. – Marianne Williamson
Gratitude lifts our eyes off the things we lack so we might see the blessings we possess. – Max Lucado
The moments of each day, are a special gift to us… we should feel very blessed. – Julie Hebert
When you count your blessings, you realize you're actually doing fine.
Some wish blessings, others pray for them. Some send blessings and they become one. – Joyce C. Lock
Be grateful for each and every thing that God has blessed you with. – Robert Woeger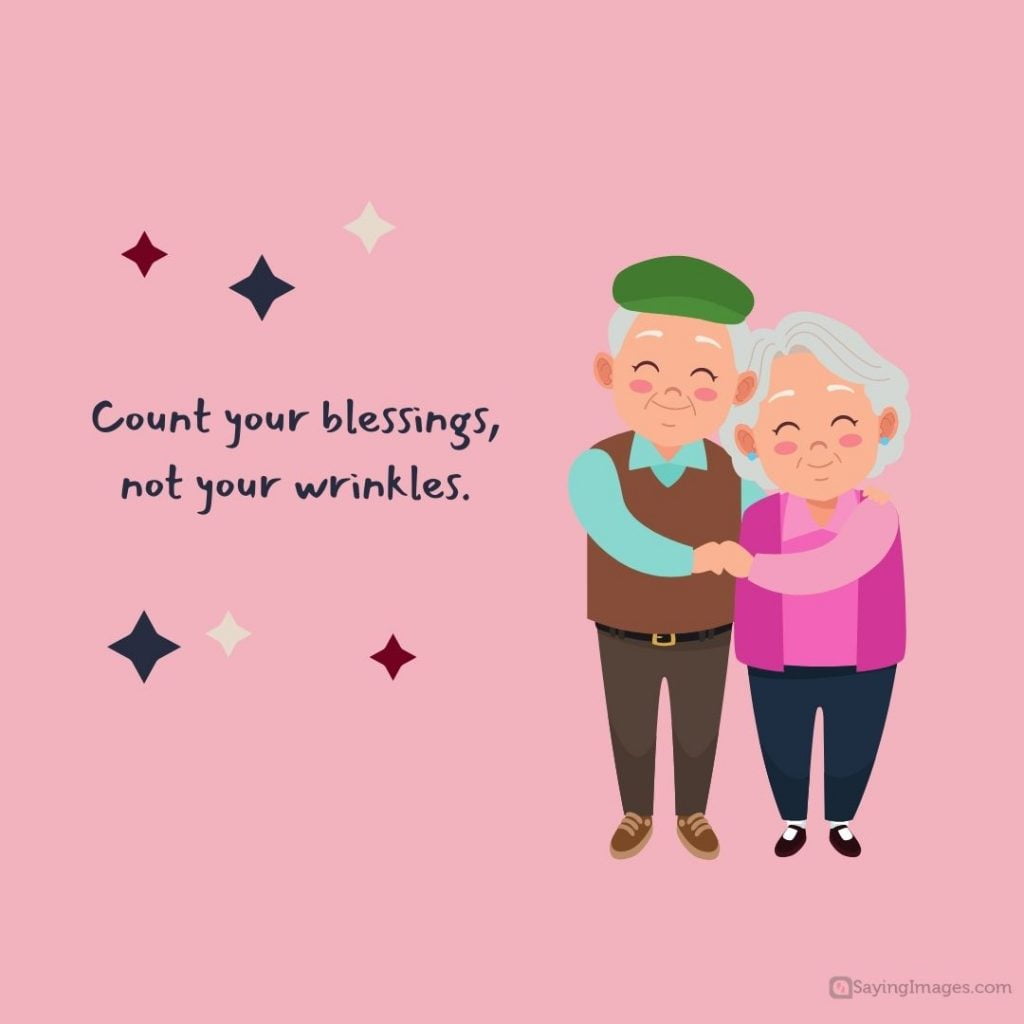 Count your blessings, not your wrinkles.
Take time daily to reflect on how much you have. It may not be all that you want but remember someone somewhere is dreaming to have what you have. – Germany Kent
The hardest arithmetic to master is that which enables us to count our blessings. – Eric Hoffer
Life is too short to argue and fight. Count your blessings. Value the people who love you and make the most of each day.
All deaf people would kill for an opportunity to spend the entire day listening to sober adults whine. – Mokokoma Mokhonoana
Count your many blessings. Name them one by one.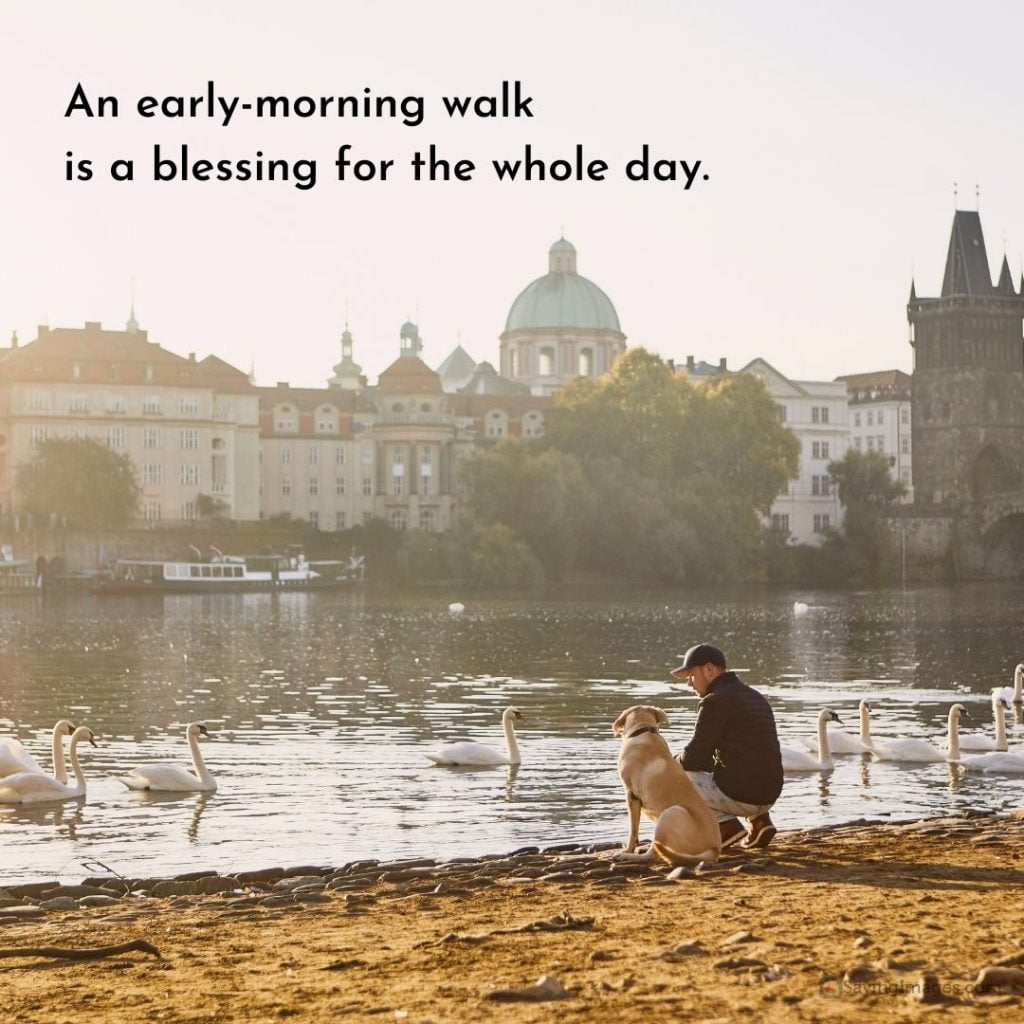 An early-morning walk is a blessing for the whole day. – Henry David Thoreau
If I choose to bless another person, I will always end up feeling more blessed. – Marianne Williamson
We are all blessed, but the problem is that some of us count their blessings while others count their struggles. – Edmond Mbiaka
Concentrate on counting your blessings and you'll have little time to count anything else. – Woodrow Kroll
Simple blessings are all around us. Once we receive them …. we experience true joy. – Krystal Kuehn
I'm too grateful to be hateful. I am too blessed to be stressed. – El DeBarge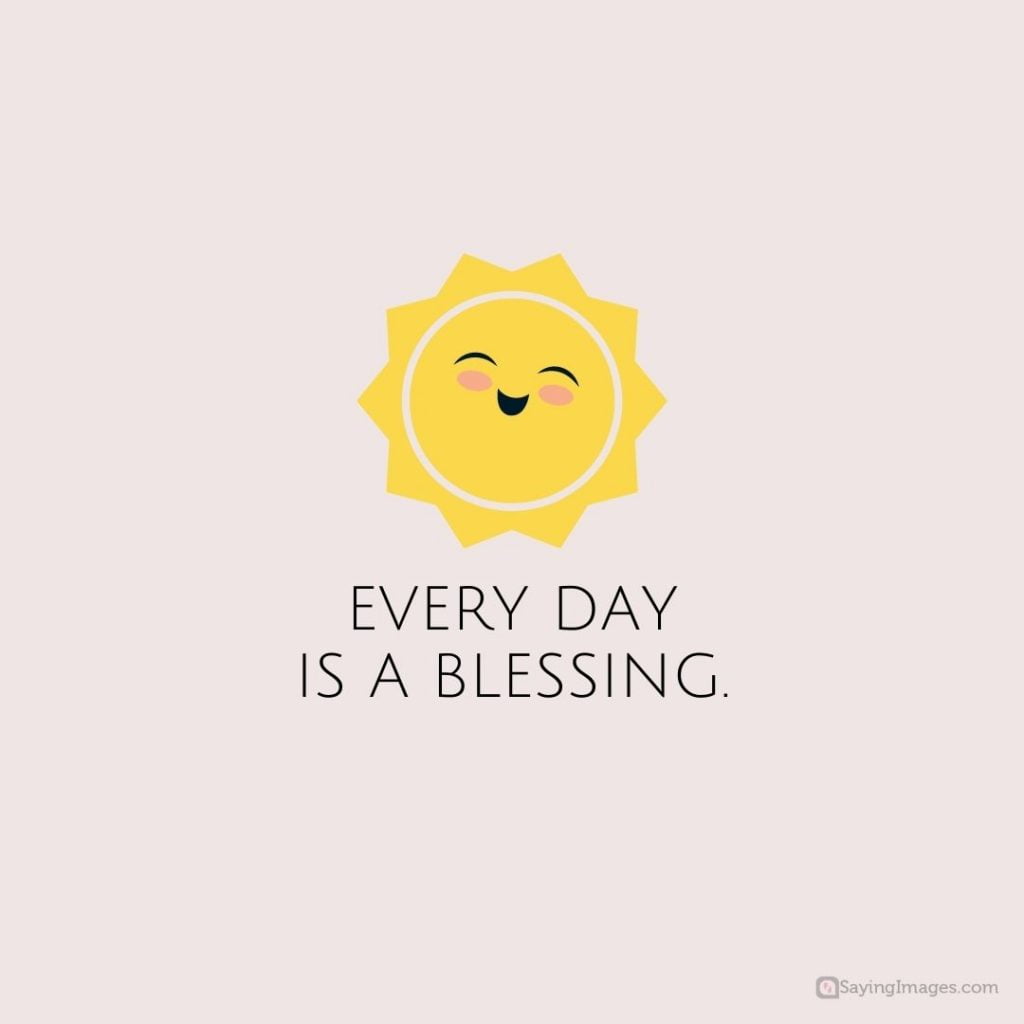 Every day is a blessing. – Olivia Culpo
Let no day go by without counting your blessing. – John Templeton
When we lose one blessing, another is often most unexpectedly given in its place. – C.S. Lewis
Just to be is a blessing. – Abraham Joshua Heschel
True gratitude is about the ordinary. – Anthon St. Maarten
You will block your own blessings with envy and bitterness if you can't support and be happy for others' success. – Germany Kent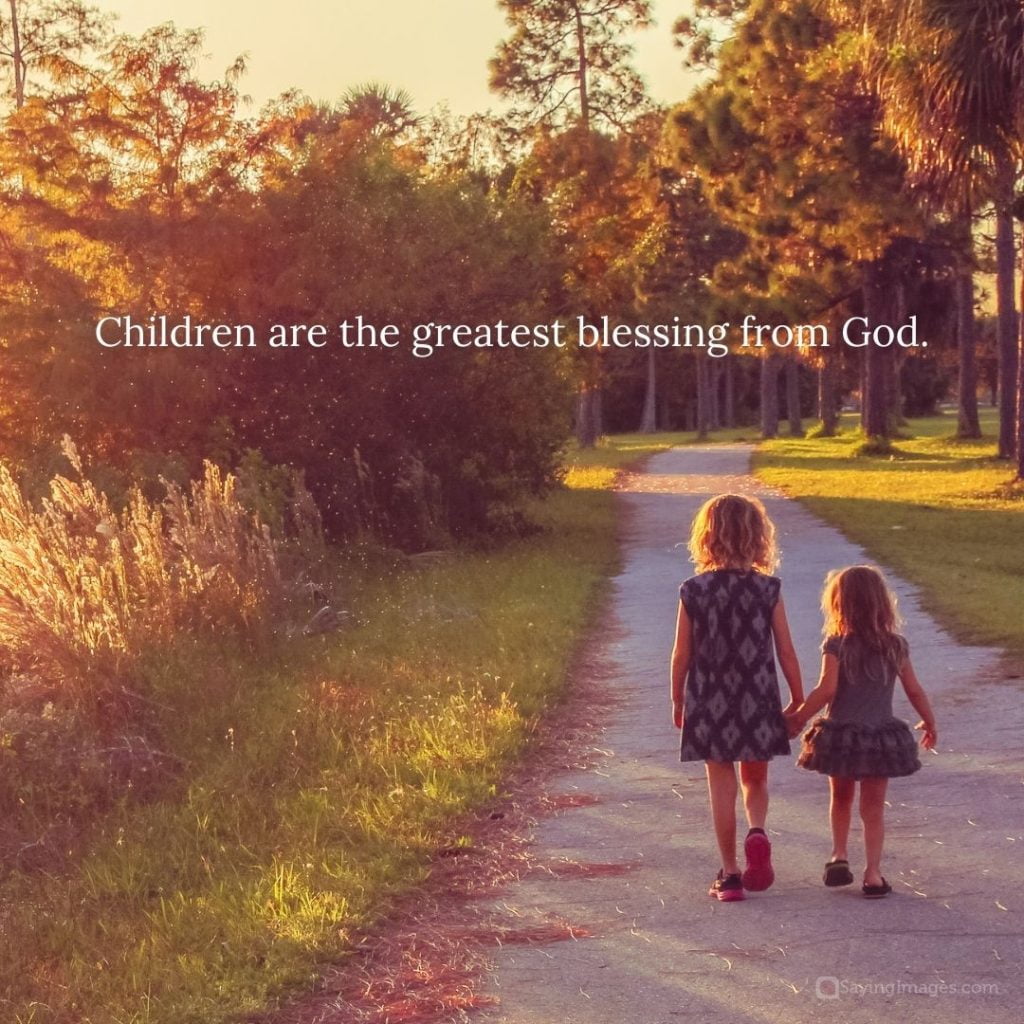 Children are the greatest blessing from God. – Lailah Gifty Akita
Don't just count your blessings. Be the blessing other people count on.
More smiling, less worrying. More compassion, less judgment. More blessed, less stressed. More love, less hate. – Roy T. Bennett
Count your blessings. Once you realize how valuable you are…you will finally be able to move forward the life that God intended for you. – Og Mandino
We all want to win more, but it's all about being blessed and embracing your blessings. – DJ Khaled
Mindfulness is by far the most supreme expression of gratefulness for being alive. – Mokokoma Mokhonoana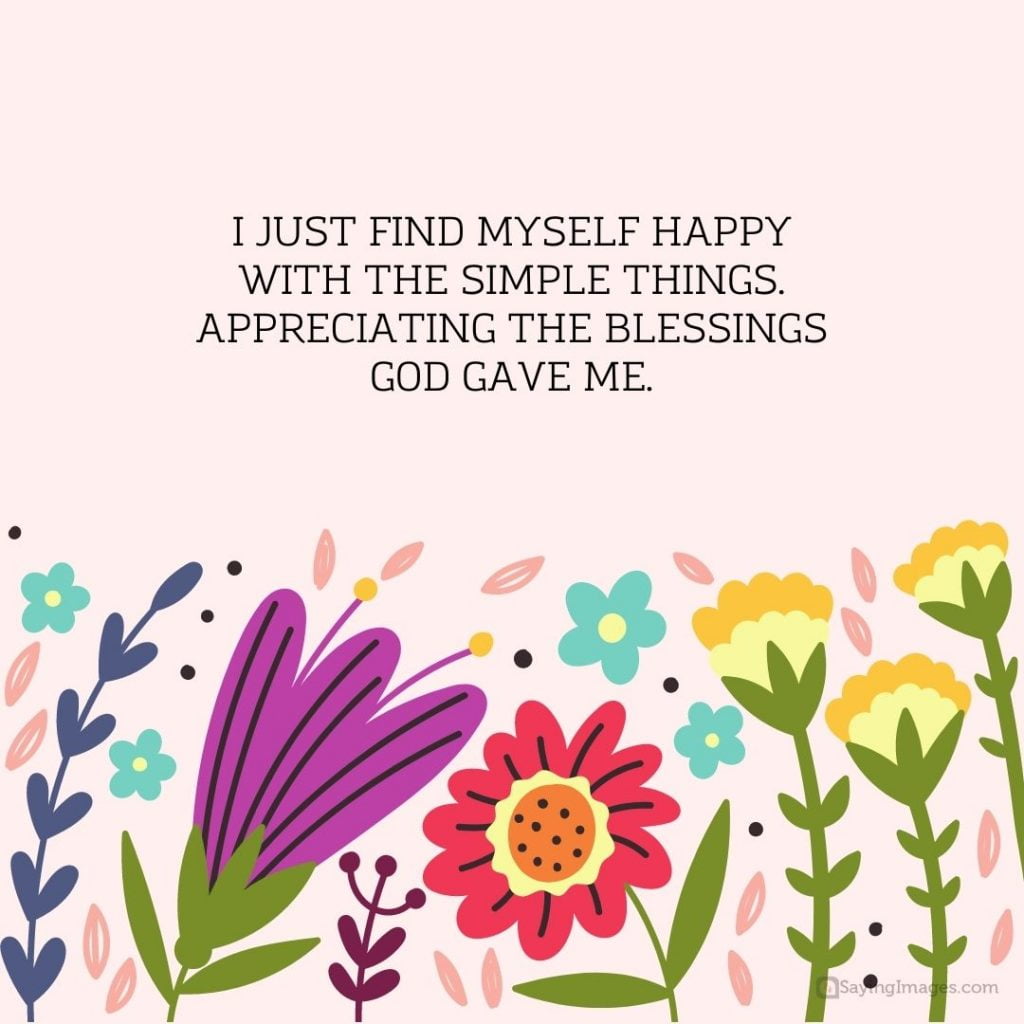 I just find myself happy with the simple things. Appreciating the blessings God gave me. – DMX
Live, travel, adventure, bless, and don't be sorry. – Jack Kerouac
The degree to which I am blessed staggers me…the degree to which I take that for granted shames me. – John Green
It is impossible to count your blessings while you are counting the things with which you need or want to be blessed. – Mokokoma Mokhonoana
Life is not always easy to live, but the opportunity to do so is a blessing beyond comprehension. – I Lionel Kendrick
Be thankful for the infinitesimal thing that you have. Learn to value the blessings. – Giridhar Alwar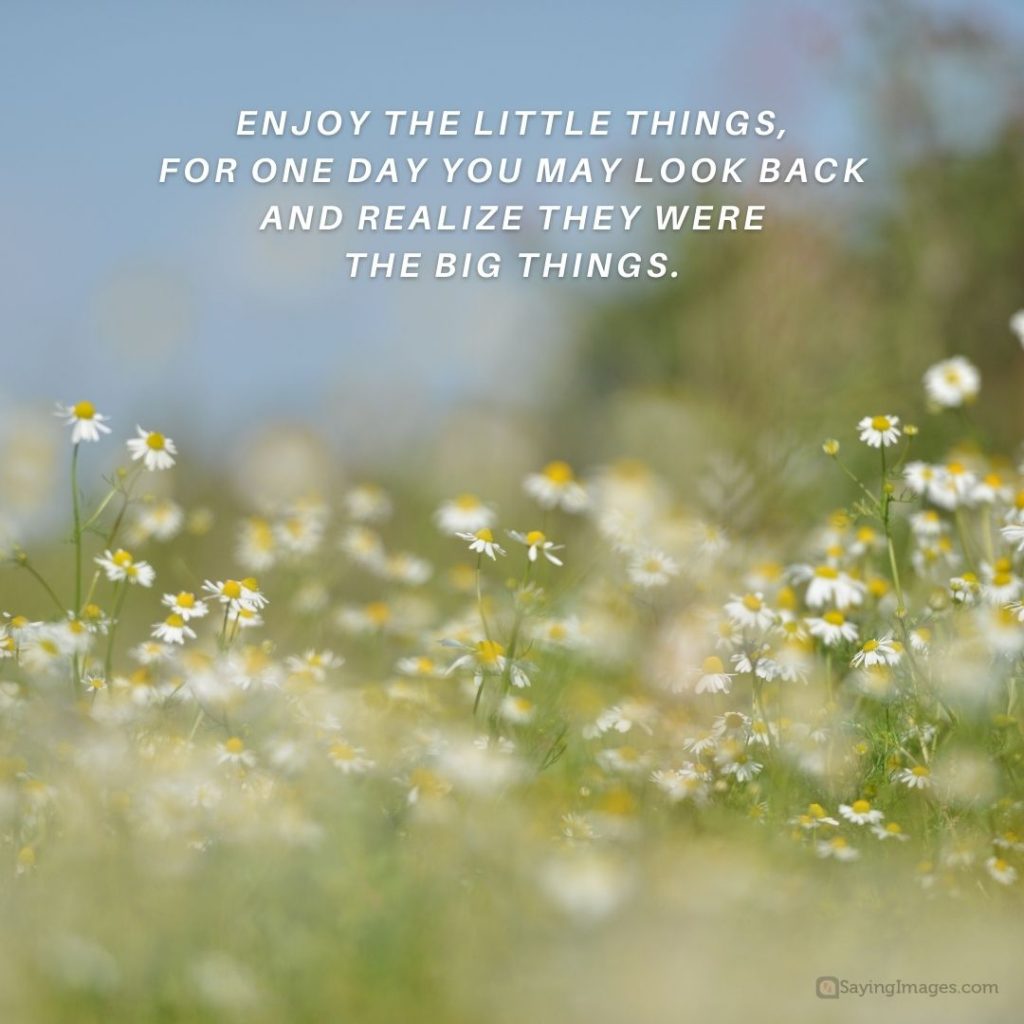 Enjoy the little things, for one day you may look back and realize they were the big things. – Robert Brault
Cherish Life and all of God's Blessings he sends your way! – Tammy Spears
Being blessed is a condition of the heart and a frame of mind. – Errin Rhorie
The life that counts blessings discovers its yielding more than it seems. – Ann Voskamp
Ask not what tomorrow may bring, but count as blessing every day that fate allows you. – Horace
There is something to appreciate in every moment of every day. Strive to find it as often as you can. Living with gratitude will change your life. – Anthon St. Maarten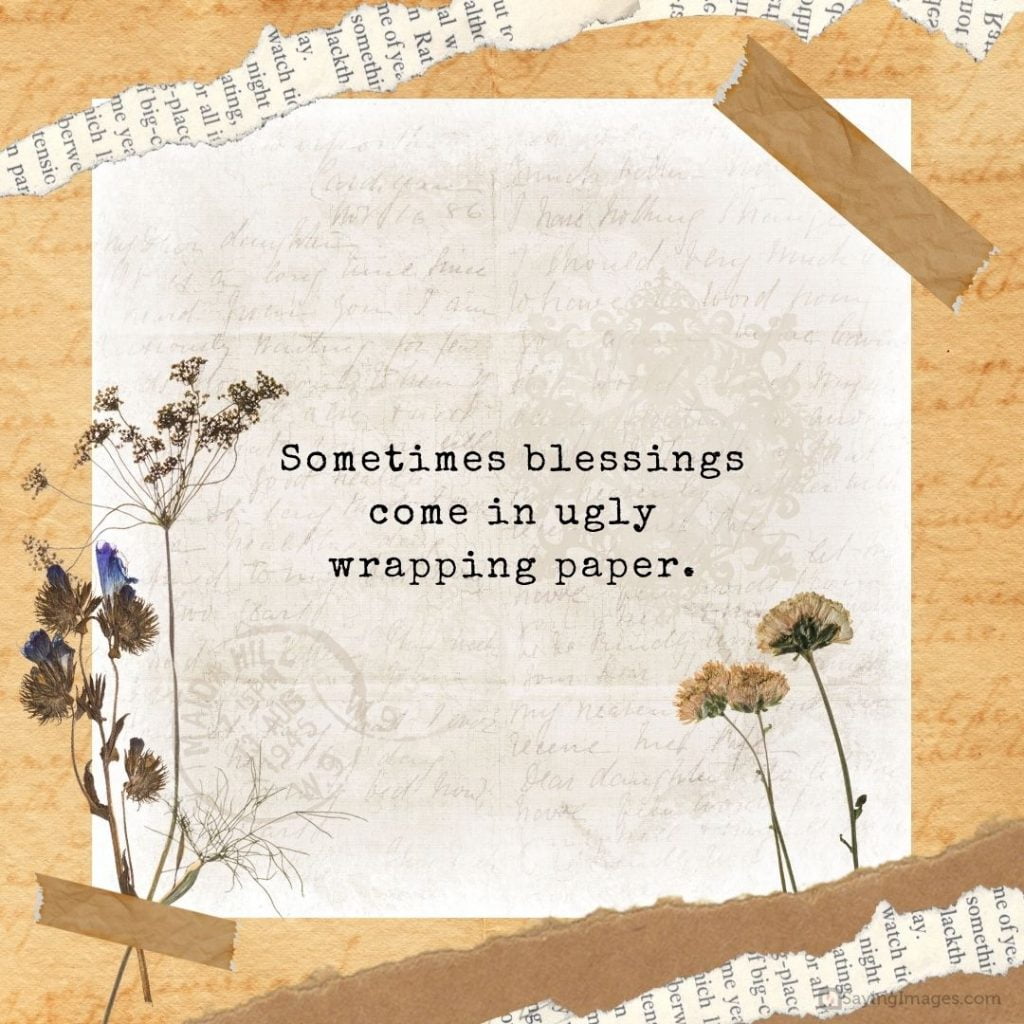 Sometimes blessings come in ugly wrapping paper. – Richie Norton
Keep your eyes open to the blessings that are around you. Stop taking them for granted.
You can never get enough of what you don't need to make you happy. – Eric Hoffer
Being able to recognize and appreciate your blessings in life is a blessing. – Angel Moreira
Men are slower to recognize blessings than evils. – Titus Livius
Sometimes, I feel I am really blessed to be blind because I probably would not last a minute if I were able to see things. – Stevie Wonder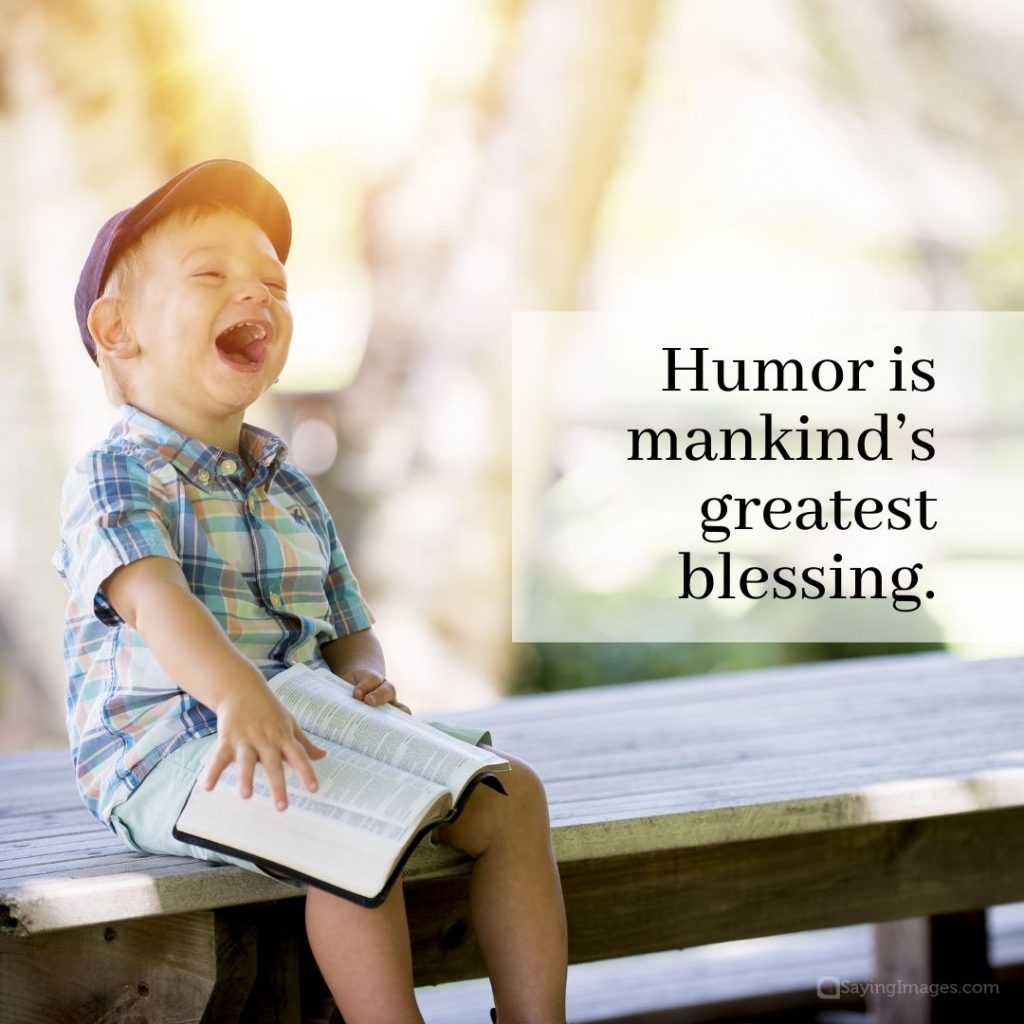 Humor is mankind's greatest blessing. – Mark Twain
There's a blessing in everything that happens to us. – Kamaru Usman
Happiness is not about getting everything you want. It's about being grateful and enjoying what you have.
Embrace your blessings. – Steve Maraboli
Don't focus on what was taken away. Find something to replace it, and acknowledge the blessing you have. – Drew Barrymore
In a society that has apps for counting money, calories, pounds, and steps, be a rebel and count your blessings instead.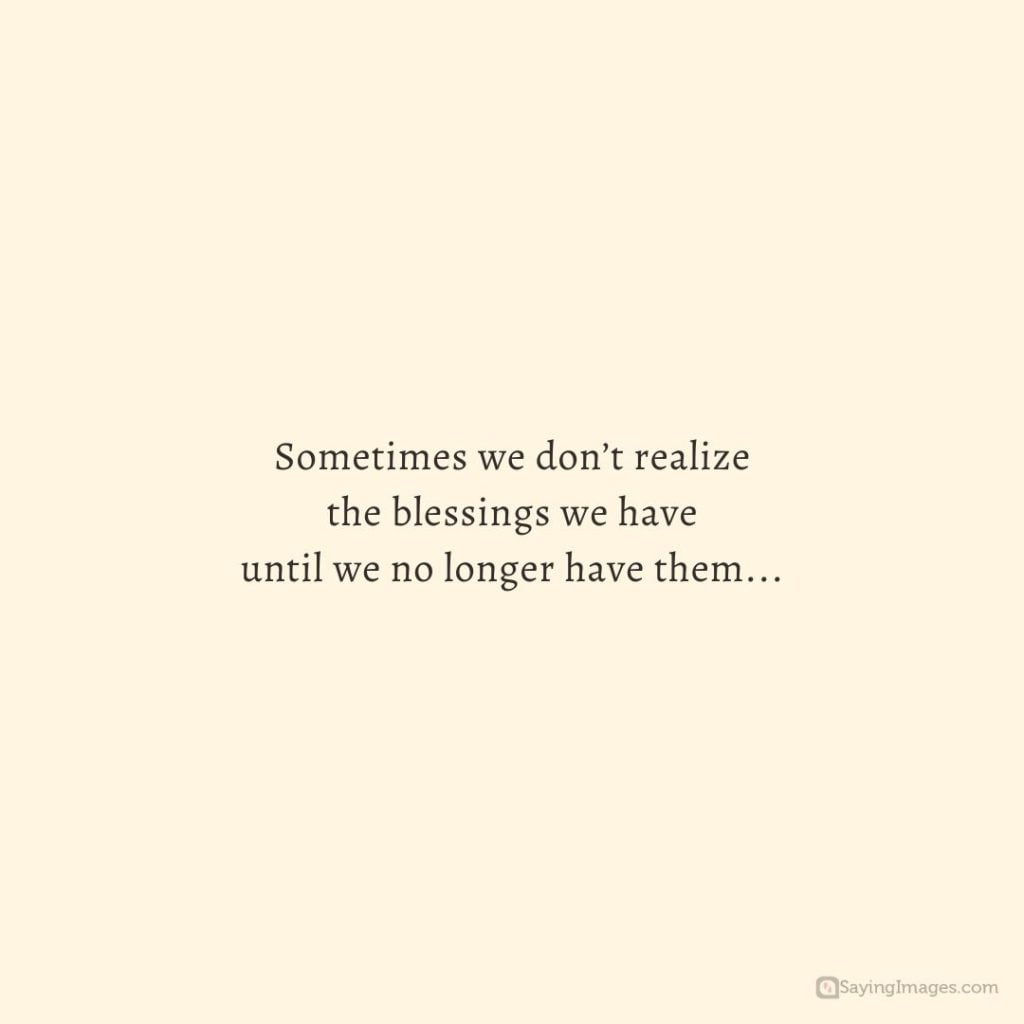 Sometimes we don't realize the blessings we have until we no longer have them… – Catherine Pulsifer
Some people come in our life as blessings. Some come in your life as lessons. – Mother Teresa
I feel God has blessed us with a great love and I am so thankful. – Kate Summers
Instead of looking at what's depressing, look at what's a blessing.
I'm blessed and I thank God for every day for everything that happens for me. – Lil Wayne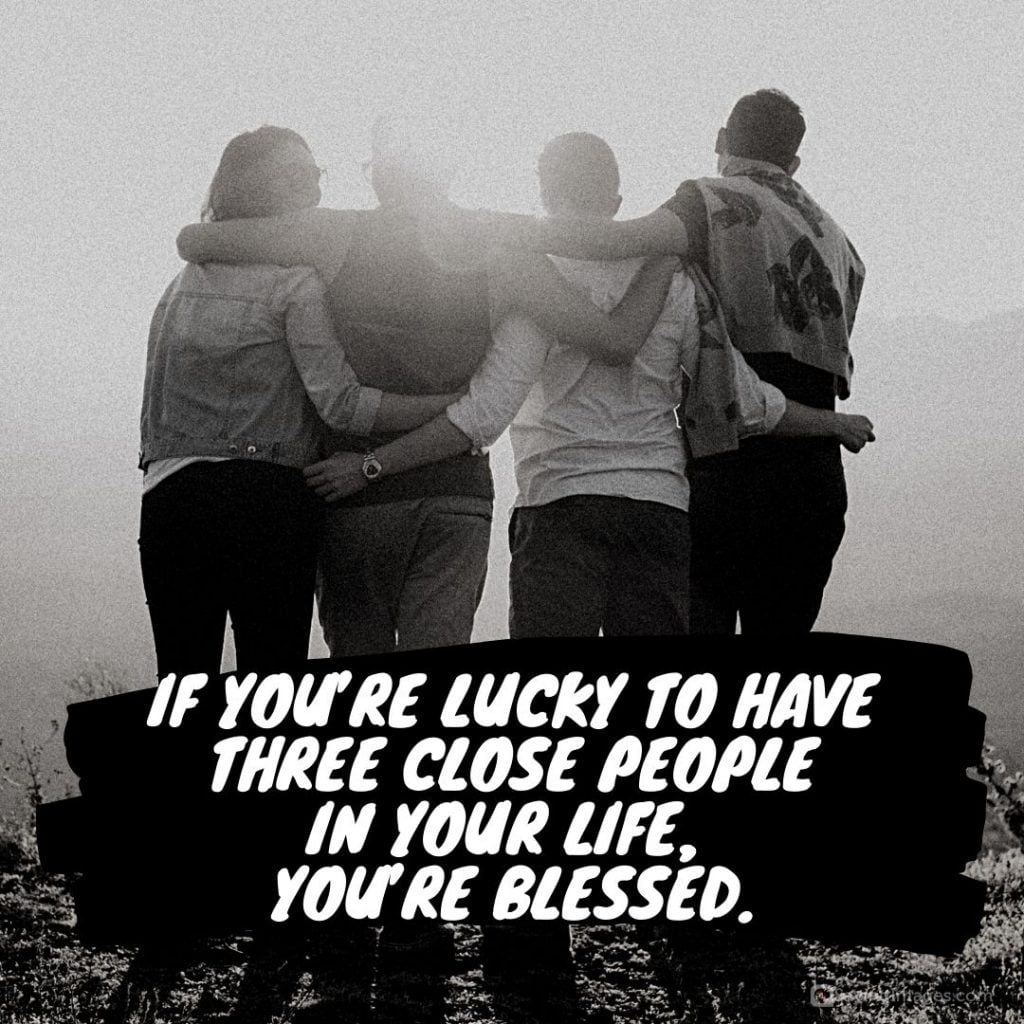 If you're lucky to have three close people in your life, you're blessed. – Tiger Woods
Blessings sometimes show up in unrecognizable disguises. – Janette Oke
If the air we breathe is life to us, blessing us is life to God. – Mike Bunye
When you focus on being a blessing, God makes sure that you are always blessed in abundance. – Joel Osteen
At the end, life will hold us responsible for all the blessings that we refused to acknowledge. – Amit Kalantri, Wealth of Words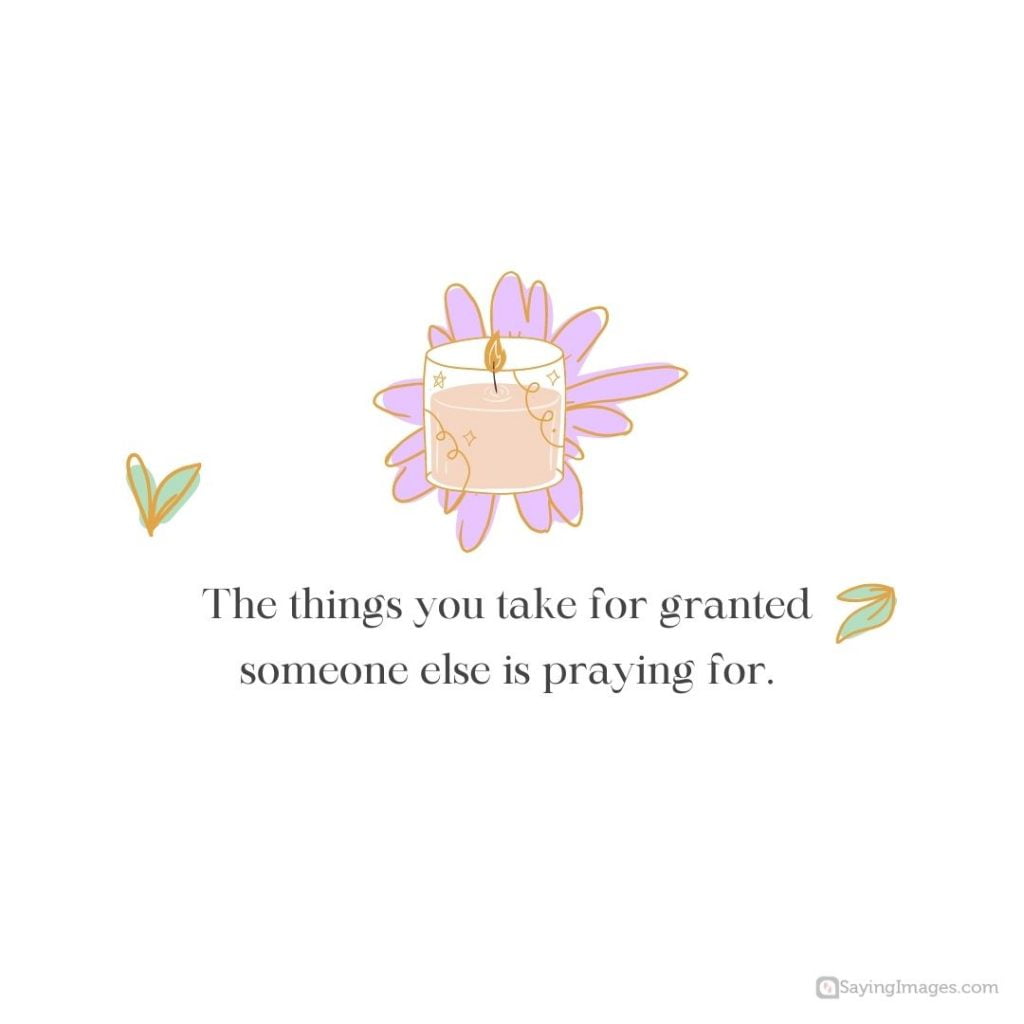 The things you take for granted someone else is praying for.
Envy is the art of counting the other fellow's blessings instead of your own. – Harold Coffin
Blessed are they who see beautiful things in humble places where other people see nothing. – Camille Pissarro
Good health and good sense are two of life's greatest blessings. – Joseph Addison
Today will never happen again. Don't waste it with a false start or no start at all. – Og Mandino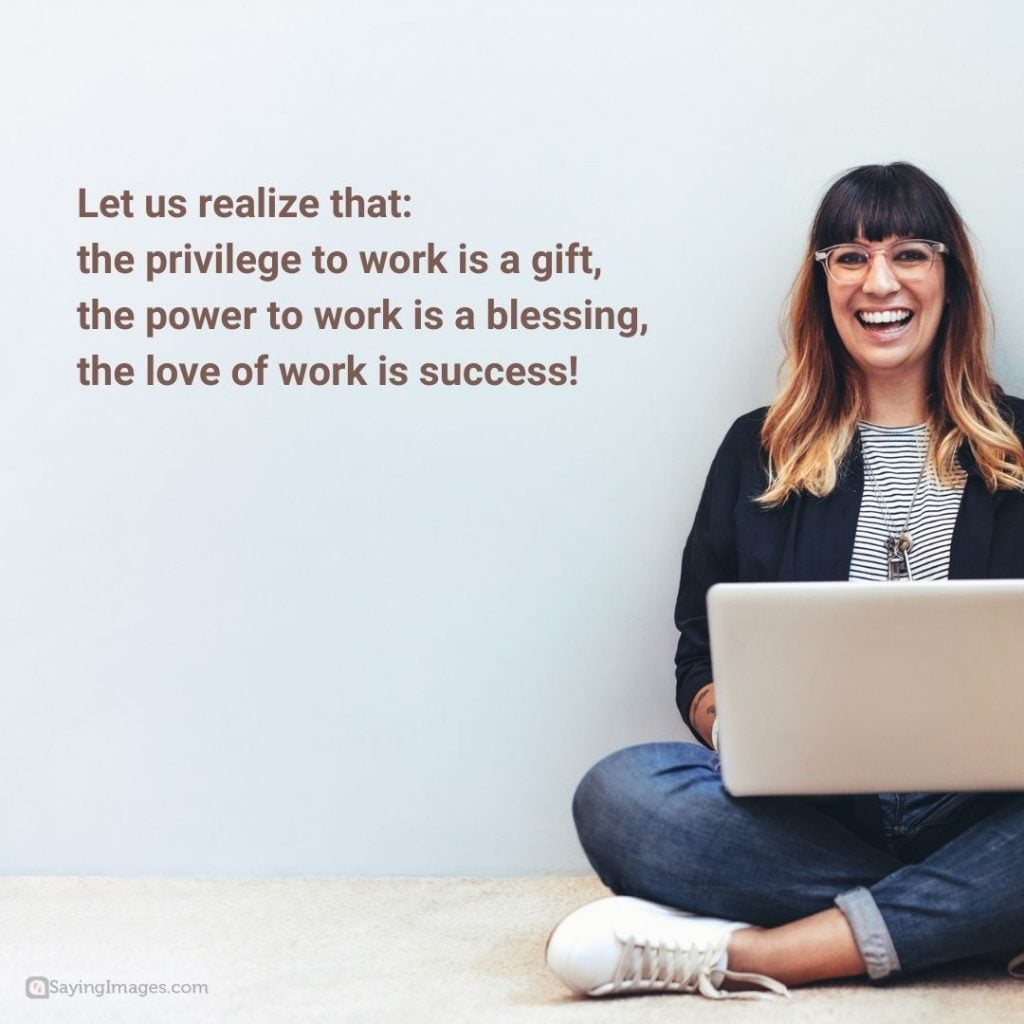 Let us realize that: the privilege to work is a gift, the power to work is a blessing, the love of work is success! – David O. McKay
An untrained mind is way less inclined to count your blessings than it is inclined to count your curses. – Mokokoma Mokhonoana
Those blessings are sweetest that are won with prayers and worn with thanks. – Thomas Goodwin
If you want to feel rich, just count all the things you have that money cannot buy.
I believe that God has blessed me in immeasurable ways so that I can, in return, bless and help others. – Karen Civil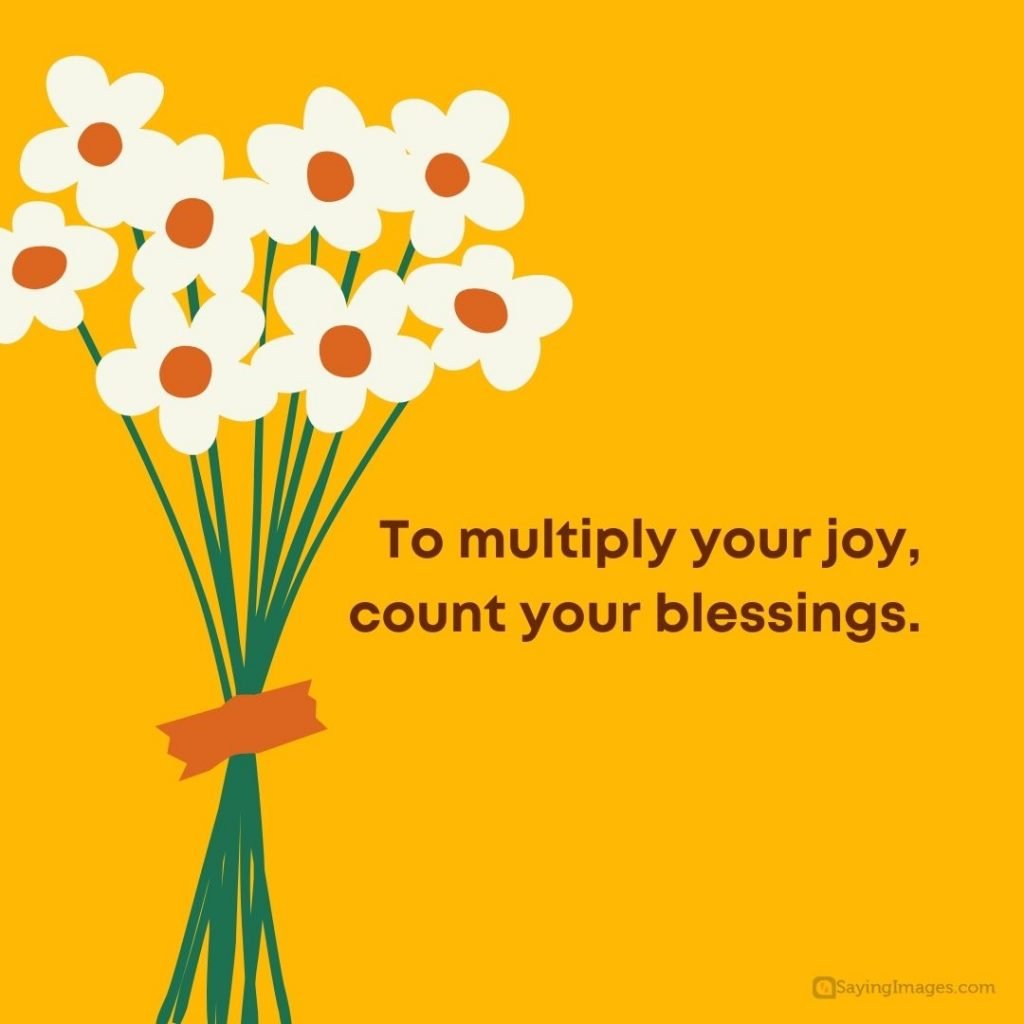 To multiply your joy, count your blessings. – J.B. Priestley
Better to lose count while naming your blessings than to lose your blessings to counting your troubles. – Maltbie D. Babcock
Give us pause as we celebrate, to count our blessings. – Byron Pulsifer
A little sister can drive you crazy…but the older I get the more I realize what a blessing she is in my life. – Catherine Pulsifier
It is always better to count your blessings, look at the bright sunny side of life. – Lailah Gifty Akita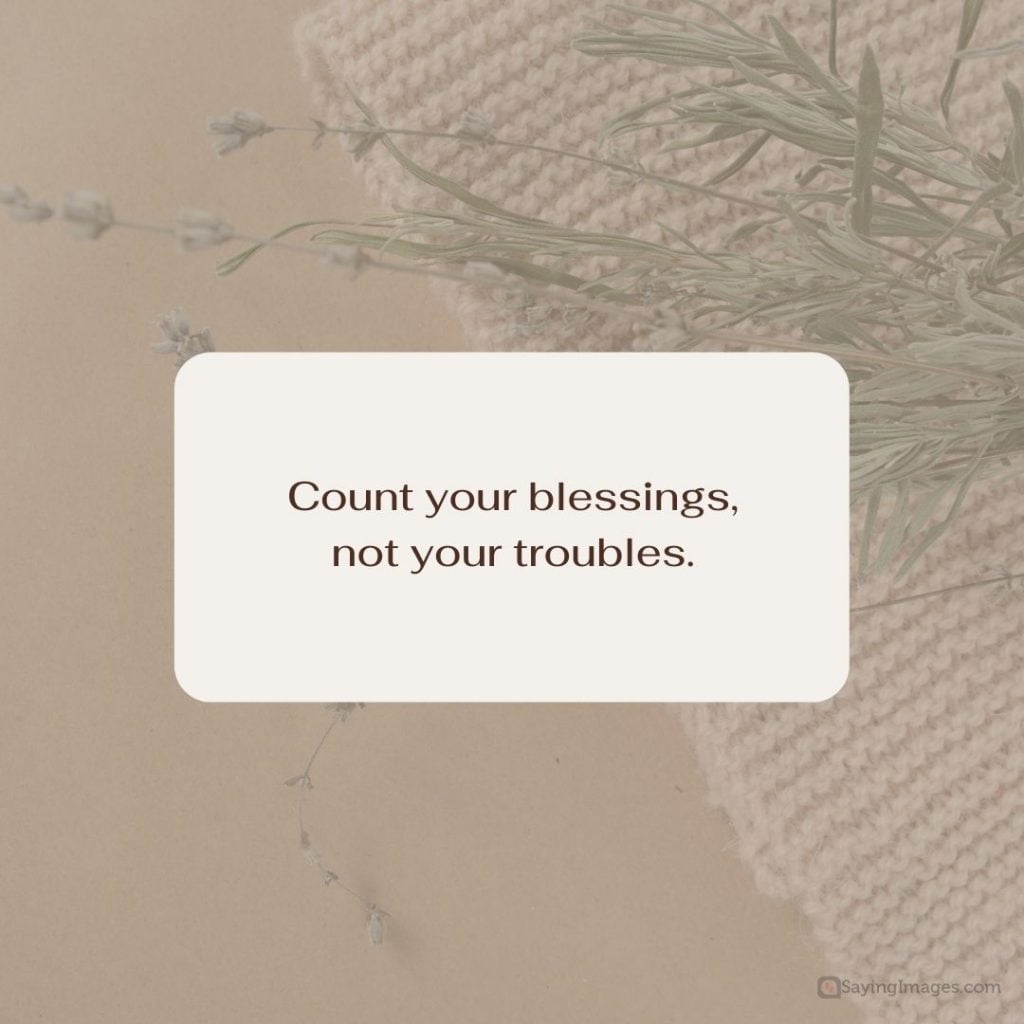 Count your blessings, not your troubles. – Hendrik de Vries
The ripples of the kind heart are the highest blessings of the Universe. – Amit Ray
When you wish someone joy, you wish them peace, love, prosperity, happiness… all the good things. – Maya Angelou
The person who can bring the spirit of laughter into a room is indeed blessed. – Bennett Cerf
We should always remember that God often blesses the available more than the able. – Daniel Brown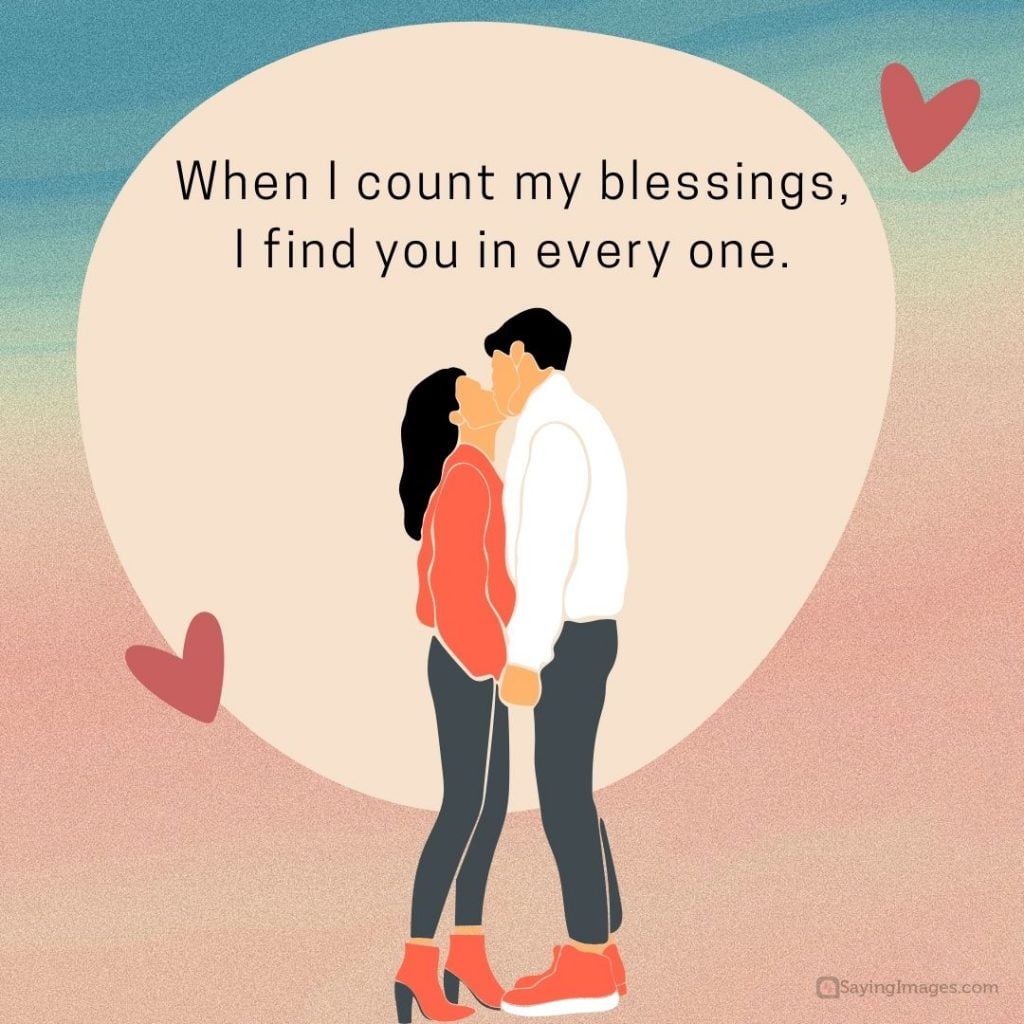 When I count my blessings, I find you in every one. – Richelle E. Goodrich, Slaying Dragons: Quotes, Poetry, & a few Short Stories for Every Day of the Year
Blessed are those with cracks in their broken heart because that is how the light gets in. – Shannon L. Alder
When I look back on my life as a whole, it is impossible for me not to feel blessed. – George Best
If we counted our blessings instead of our money, we would all be rich. – Linda Poindexter
What seems to us bitter trials are often blessings in disguise. – Oscar Wilde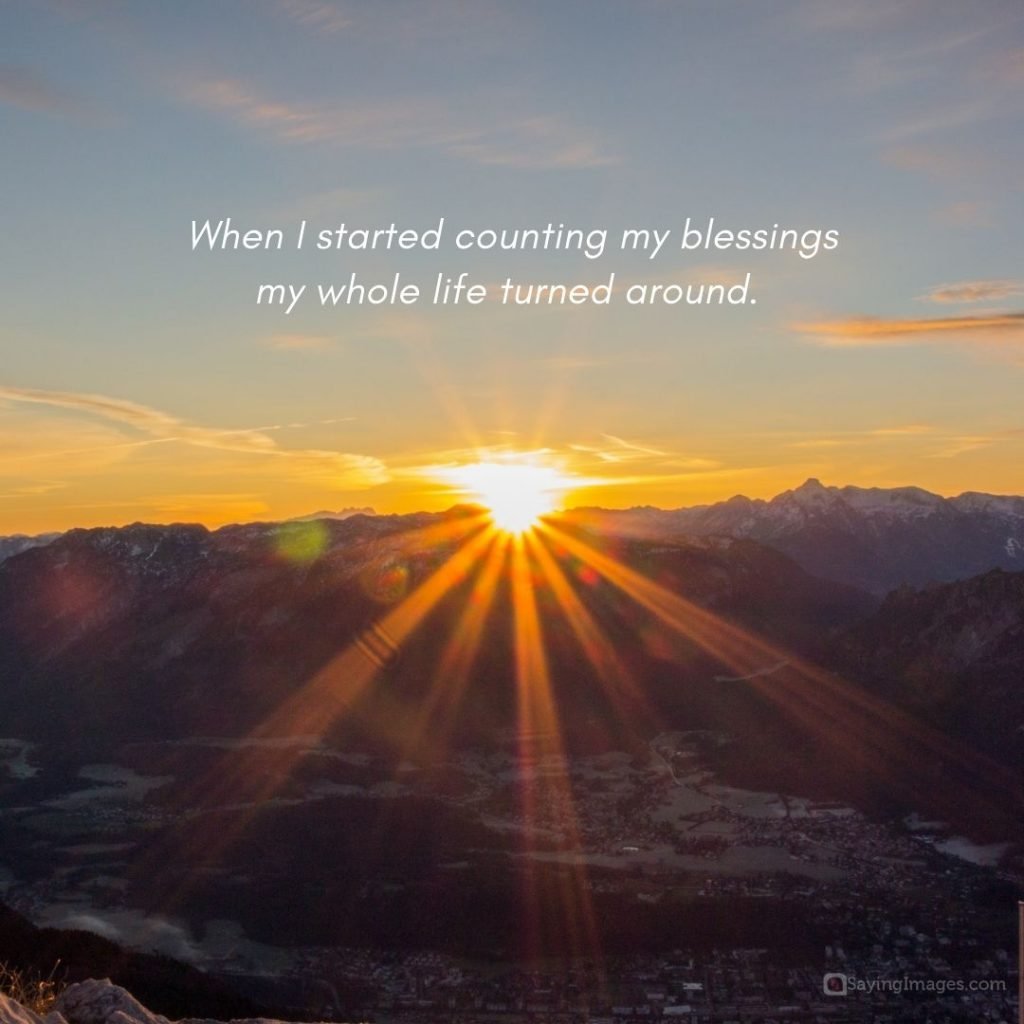 When I started counting my blessings my whole life turned around. – Willie Nelson
If you are in a beautiful place where you can enjoy sunrise and sunset, then you are living like a lord. – Nathan Phillips
Blessing must arise from within your own mind. It is not something that comes from outside. – Dalai Lama
Attract more positivity and abundance by being grateful for your blessings.
You will be blessed the moment you realize you already are. – Bryant McGill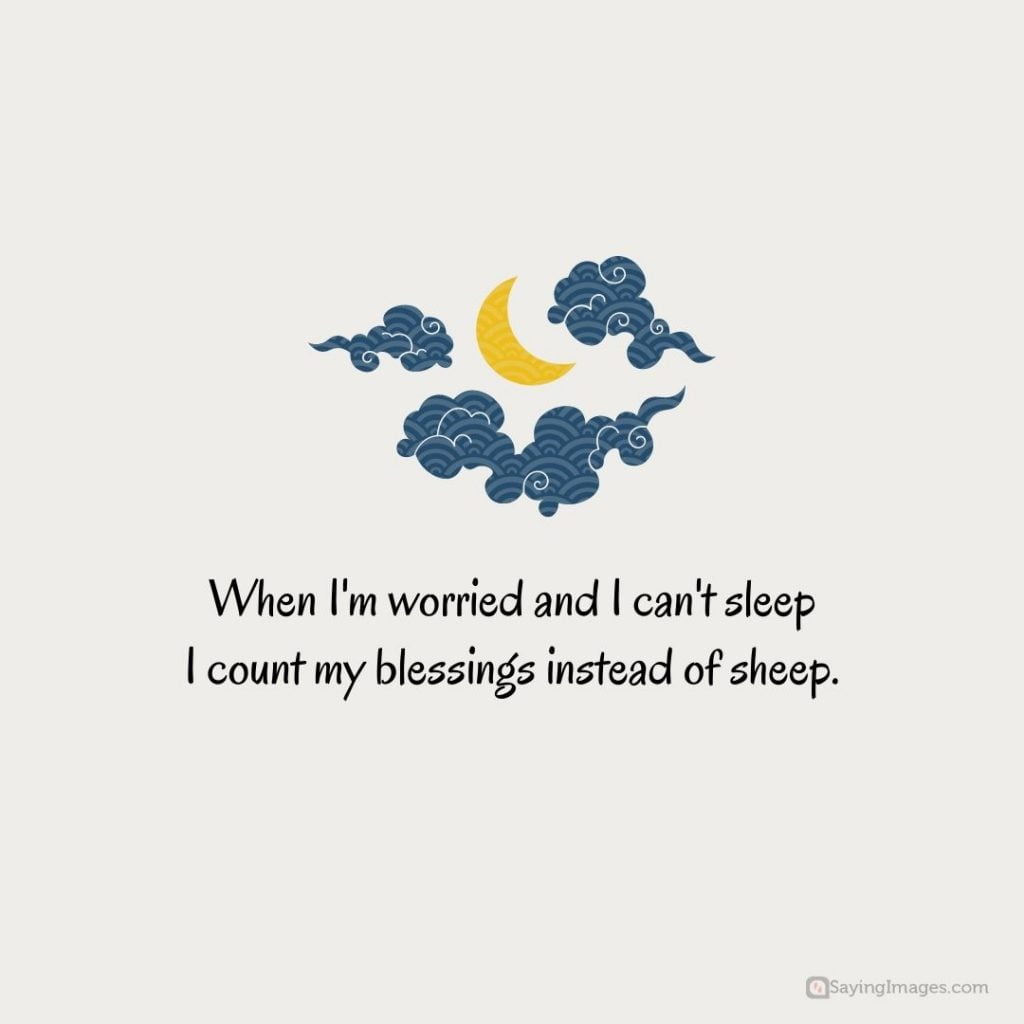 When I'm worried and I can't sleep I count my blessings instead of sheep. – Irving Berlin
You never know where a blessing can come from. – Teena Marie
Every day I feel is a blessing from God. And I consider it a new beginning. Yeah, everything is beautiful. – Prince
Everybody has problems, but everybody also has blessings in life. – Robert W. Bly
Find time to thank God for all the blessings you receive on a day to day basis. – Steven Johnson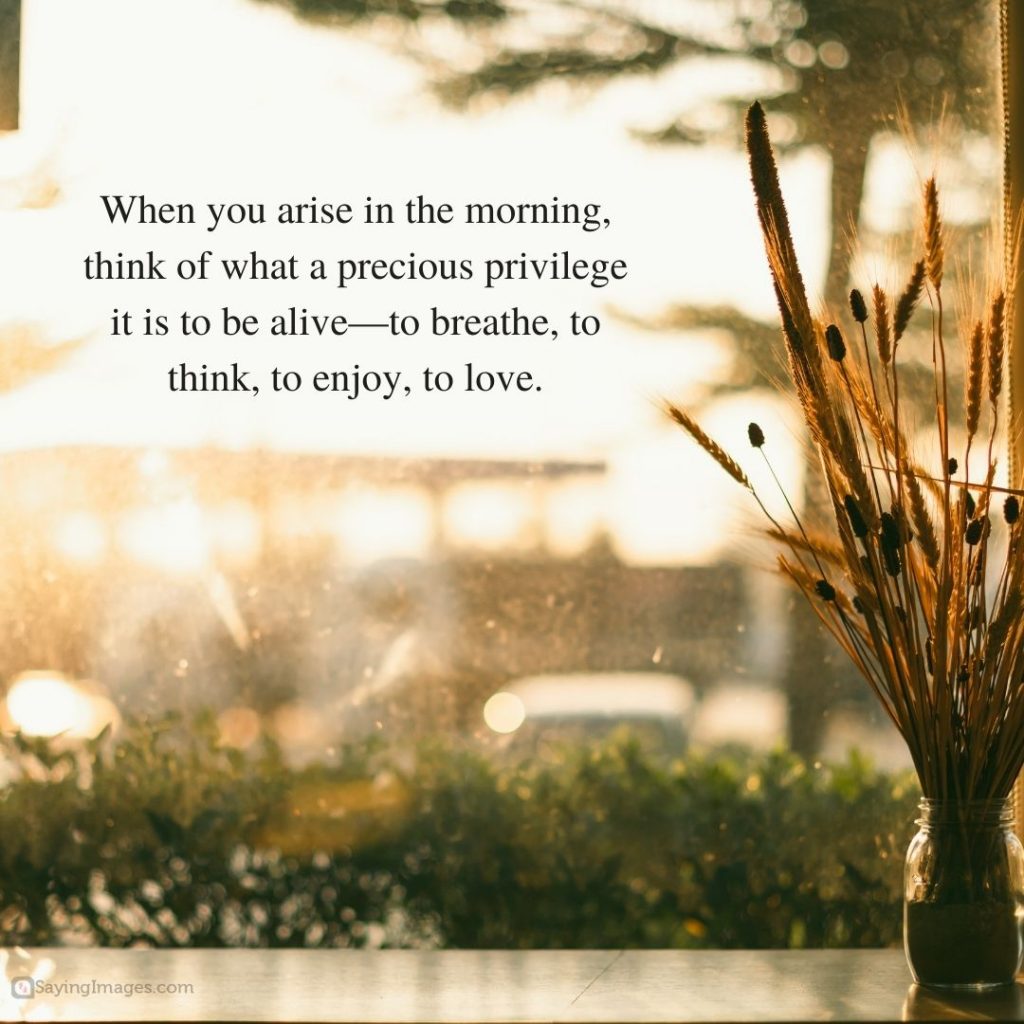 When you arise in the morning, think of what a precious privilege it is to be alive—to breathe, to think, to enjoy, to love. – Marcus Aurelius
Beginning today, make it a habit to count your blessings every day. – Shadonna Richards
Reflect upon your present blessings…not on your past misfortunes… – Charles Dickens
So you had a bad day. Kick it aside and be grateful for one less bad day to pass through. – Richelle E. Goodrich, Making Wishes: Quotes, Thoughts, & a Little Poetry for Every Day of the Year
If you're going to start counting all of your problems, then it would only be fair to start counting all of your blessings. – Jason Micheal Ratliff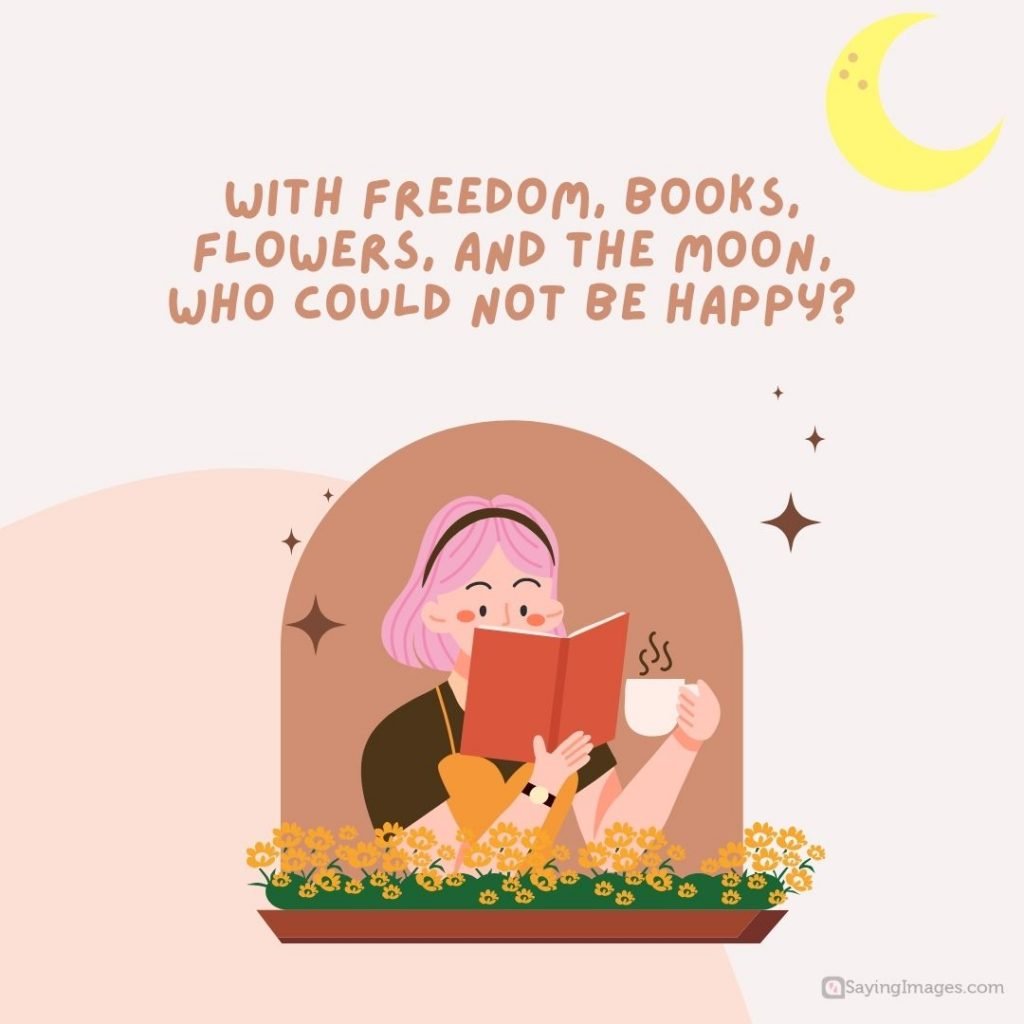 With freedom, books, flowers, and the moon, who could not be happy? – Oscar Wilde
A blessing is a circle of light drawn around a person to protect, heal and strengthen. – John O'Donohue
It is usually impossible to be bored while you have a serious problem. – Mokokoma Mokhonoana
Abundance and prosperity begin with gratitude and appreciation. – Anthon St. Maarten