Celebrating a son's birthday is something that parents look forward to. Not only because you have an excuse to eat cake, but because being gifted with a son to nurture is the greatest thing. So, light up the birthday candle and wear the party hat. Remember, it's not just a party — it's a reminder that you're lucky to have a son who looks up to you and love you.
Heartwarming Birthday Wishes
Son, you're our greatest blessing. May your birthday and all your tomorrows be blessed with everything good in life!
We may not be perfect parents but we are lucky to have a perfect son. Happy birthday, son!
A special message from mom and dad: We are so thankful that God gave us a boy like you. We love you, and happy birthday!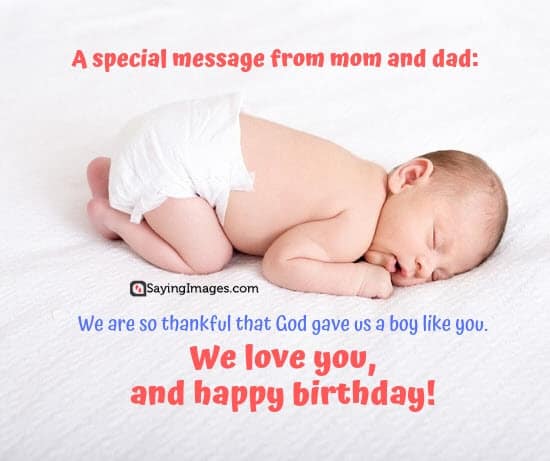 Dear son, no matter how much you have grown, for us, you are always going to remain our dearest and smartest baby boy. Wishing you a very happy birthday. May all your dreams and wishes come true!
Your birth changed me forever because I am now a mother of the most terrific son I could ever have. Happy birthday!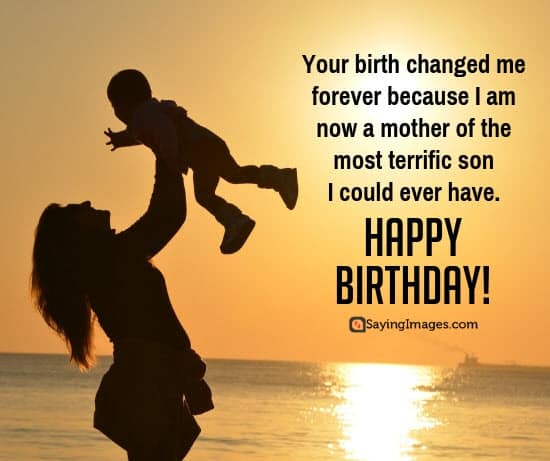 When we think of you, we can't help but feel immense pride, joy and, most of all, love. Happy birthday, dear boy!
Every single day since you were born, you've added something so amazing to my world that I can't even imagine my life without you in it. Happy Birthday, my beloved son!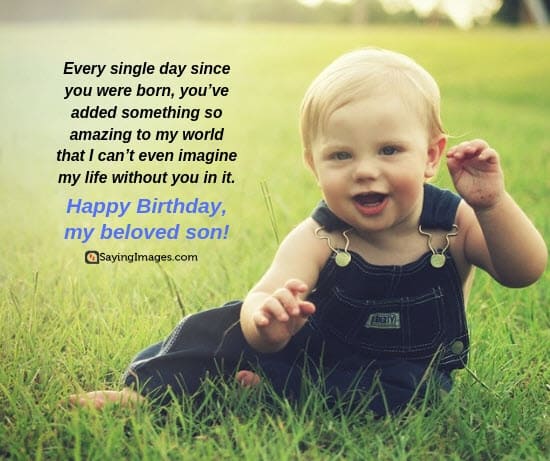 On this date years ago, you came into my life. Becoming a mother to such a beautiful son touched me in a way that nothing else in life can. Happy Birthday, son!
A son is the best asset any parent can have to offset life's liabilities of life. From you, we keep reaping the rewards and gains of the purest love there can ever be. Happy birthday!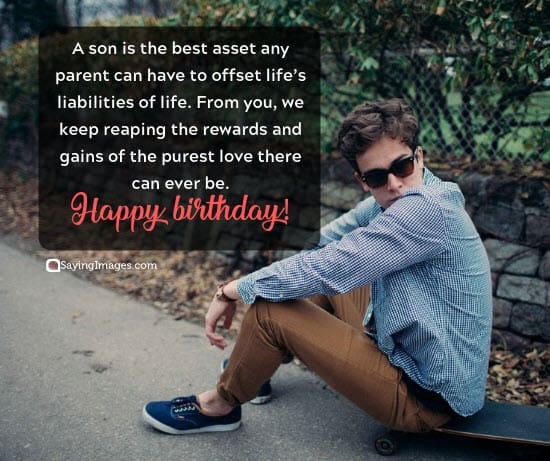 Happy birthday my precious son! You are loved, today, tomorrow and always.
I thank God every day for the wonderful blessing he has bestowed upon your mother and me. Happy birthday son, I hope it is your best day ever.
On your birthday, we wish you nothing but happiness and luck. We pray that all your dreams will be fulfilled and that you will soar ahead towards the direction of success. Happy Birthday, our beloved son and all the best birthday wishes!
The best memories and the most precious moments of our life revolve around the smiles and laughter of just one person – you, our son. Happy Birthday! We want you to know that we are always here for you.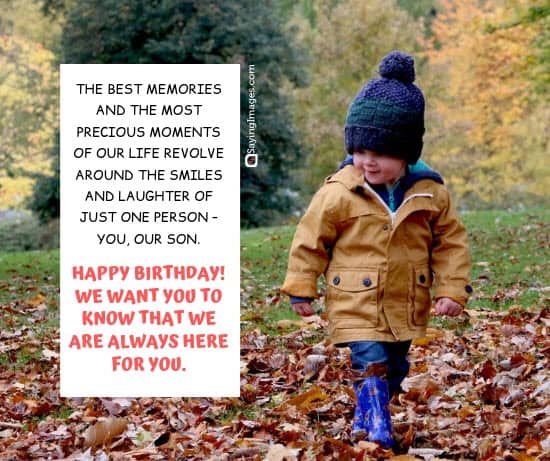 Dear son, as you blow the candle in your cake, always remember that your love is like a candle that will forever burn in our hearts. Happy Birthday!
My sweet child, you are my pride and joy. I hope you have a wonderful day! Happy Birthday!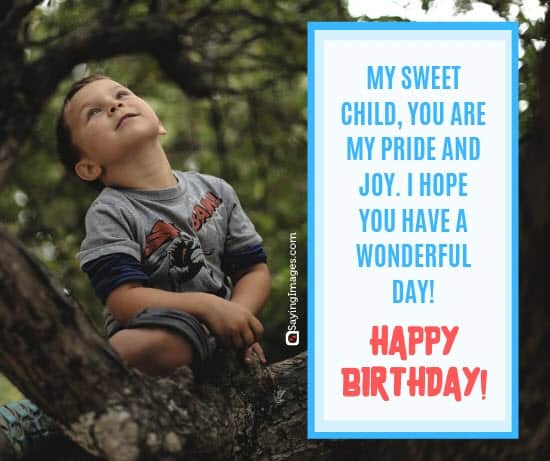 Dear son, when you feel that life is giving you such a hard time, just come to me and I will give you a hug. No matter how old you will become, for me, you will always be my little son. Have a happy birthday!
You are loved for the smart kid you were, the charming person you are now and the wonderful son you will always be! Happy Birthday to you, son!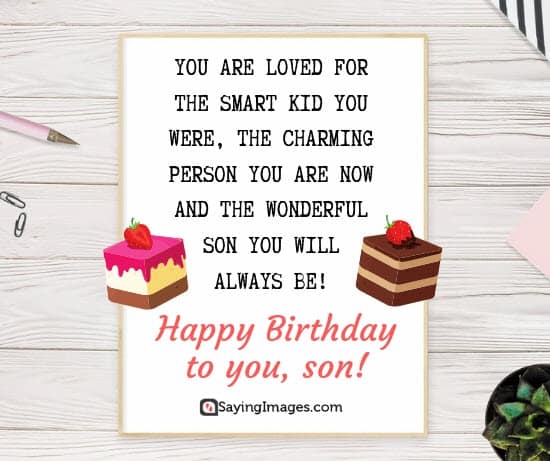 You make each year brighter and you continue to illuminate our lives with your smile and your kind heart. Happy birthday, my son!
No matter how old you grow, our love for you will always show. No matter where you are, ours will be the best wishes by far. No matter how rich you become, you will always remain our little son. Happy birthday.
The sweet flavor of the cake on your birthday represents the sweetness that you have infused on our lives and the lives of people around you. Happy birthday son, we love you!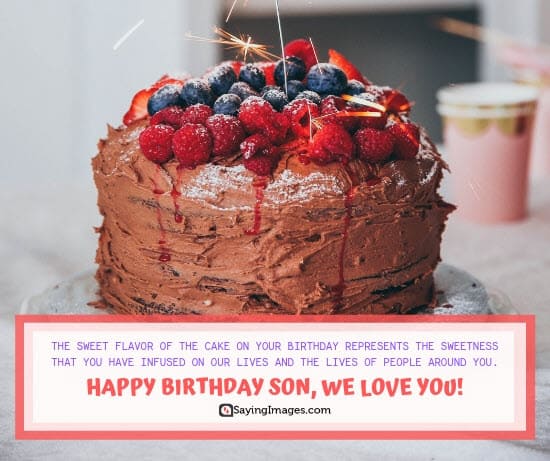 If I look at everything in my life, you're easily the best part of it. Through thick and thin, you've been an extraordinary son and a wonderful man. Happy birthday, son!
I cannot find the exact words to tell you that we are so proud of what you have become through the years! Happy greetings to you on your birthday, my darling son!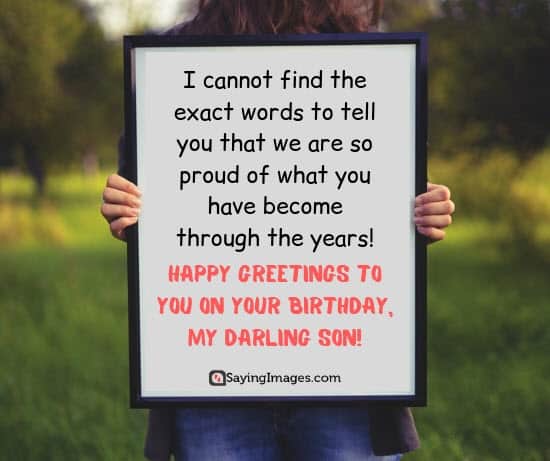 We have cherished all the priceless moments watching you grow up and we will always remember these tender memories for the rest of our lives. Birthday wishes and blessings are coming your way.
Your birthday brings happy memories and a reminder of how you continue to bring joy to our lives. Happy birthday wishes to my son!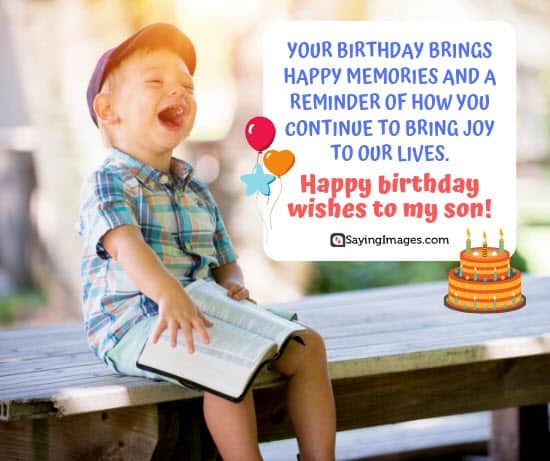 When your mother was pregnant we asked God to give us a son who grows up to become hard-working, honest and successful. You are living proof that God does answer prayers. You have made us the proudest parents in the world!
You are a treasure from above, who brings me so much joy and love. Happy birthday, son!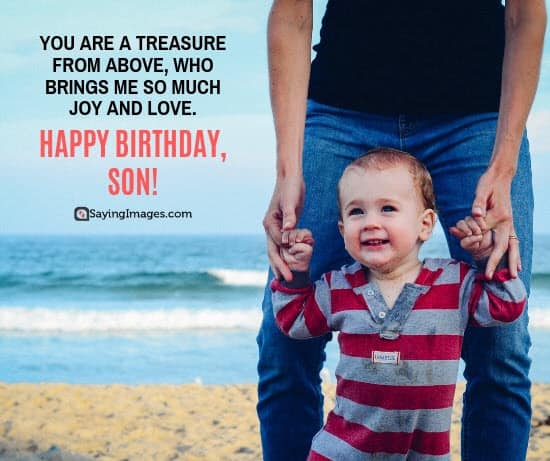 You are my pride and joy, a man after my own heart. Happy birthday, son!
Every day you find a way to bring a smile to my face and happiness to my heart. Happy birthday, my dearest son!
We are so lucky to have such an amazing son in the world. Have a happy birthday, kiddo!
Funny Birthday Wishes
You can never be too old for a birthday party. Which is why I invited your friends and colleagues for a little birthday bash at home, complete with clowns, bouncy castles, and a magic show! Your boss says it's okay. Are you excited? Happy birthday, son!
One thing you can look forward to as you get older is that you'll look as good and amazing as your parents. Happy birthday, son!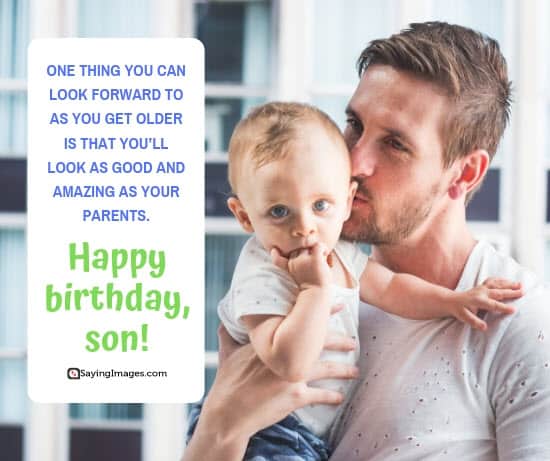 You have always wanted us to treat you as an adult, so this birthday we decided to grant your wish. The cleaning and chores are all yours this year. You're welcome!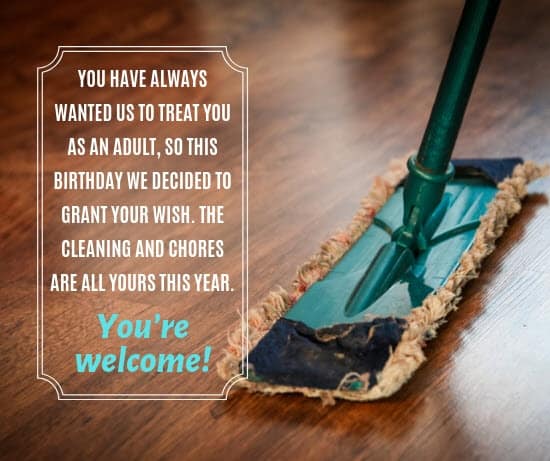 I can't believe how much time has passed since I held you in my arms, changed your diaper, took you to the kiddie park, and fed you. (Well, technically, I still feed you because you still live in my house, so you can take that one out.) No matter how big or old you grow, my heart will never change. I will love you just as much. Happy birthday!
Your birthday is a reminder that you have grown up and you are ready to start paying all your personal bills yourself from now onwards. Happy birthday, son!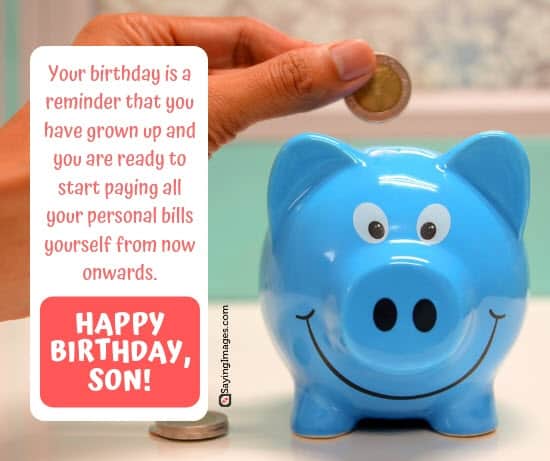 Happy Birthday to the King of Sons! From your servants, Mum and Dad.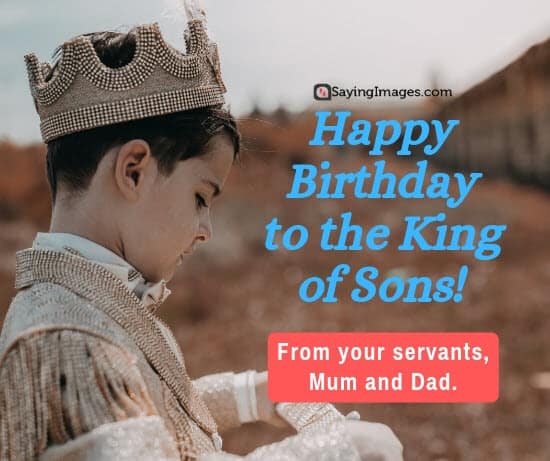 Happy birthday, son. As you commemorate the day you came to this world, I can't help but remember how when you were a child you hated being spanked and taking a nap. At this point, I bet that is all you ever dream of. Have a great one!
Your birthday should be a national holiday.  I'll be the first to volunteer to take a day off work in your honor. Happy birthday, kiddo!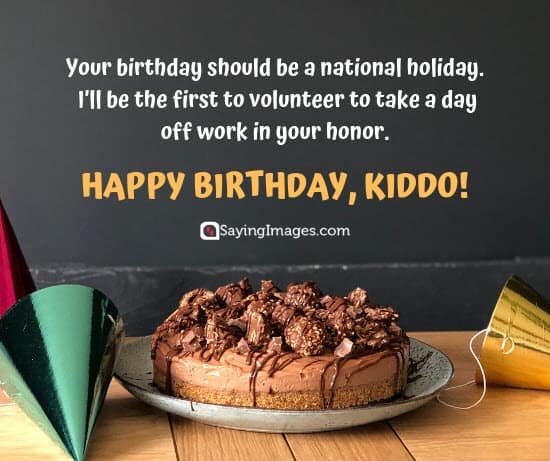 You changed our lives in so many ways. Before you, we were just a couple, but after you came, we became opponents of each other. Happy birthday, son!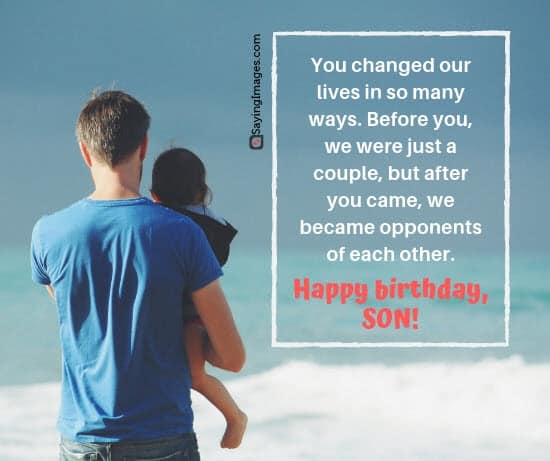 Since your mother worked extremely hard on your birthday to birth you, shouldn't she be the one getting the presents, cake, and party?
For more birthday wishes, card & pictures, click here for all Birthday Wishes & Quotes.