Sisters are like best friends, only more annoying. Remember the petty fights and the teasing when you were younger? In the end, growing up together creates a bond that'll stand the test of time. When life becomes disappointing, you can always count on your sister to remind you that you're not alone. On her special day, let it be you to remind her that she is loved. Always.
Here are the best birthday messages that all the coolest sisters in the world deserve to get.
Birthday Wishes and Messages
I'm not only celebrating your birth today, but I'm also celebrating the fact I get to be the brother of such a great sister.
There's a special kind of bond that siblings enjoy and that the years can never break. Happy birthday!
Sisters don't have to be fun to be around, but it is great when they are. Happy birthday!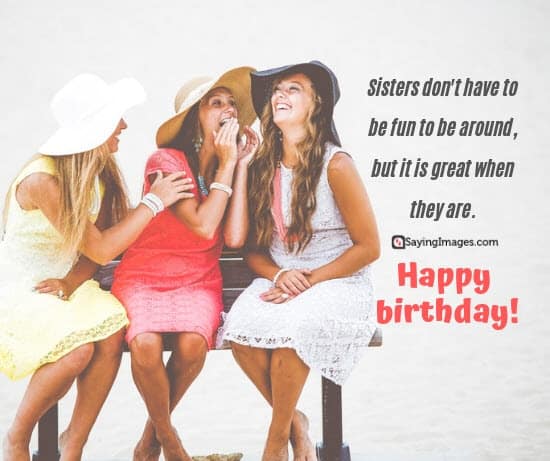 Sisters like you are like beautiful diamonds: Only the fortunate have them. Wishing you a happy and prosperous birthday.
My dear sister, on your special day I'd like to wish you an exciting life, full of great discoveries and joyful surprises! Happy birthday!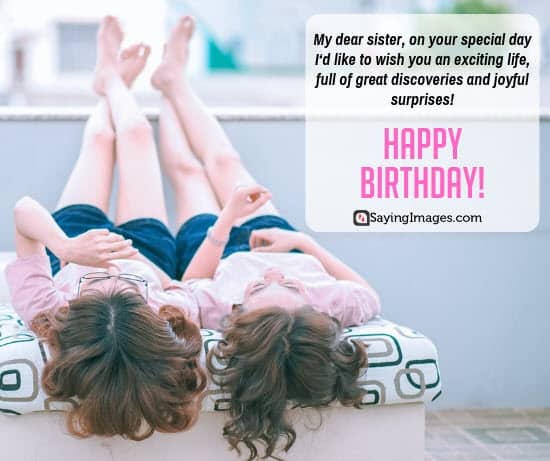 May you have:
All the joy your heart can hold;
All the smiles a day can bring;
All the blessings a life can unfold;
May you get the world's best in everything.
Wishing you a very Happy Birthday!
Your friends may come into your life and go away, but sisters will always be beside you to make you happy forever. Happy birthday!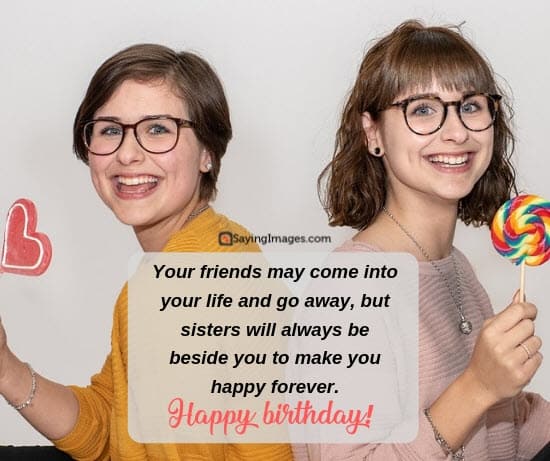 Superheroes are one in a million. Great sisters like you are one in a lifetime. Happy birthday, my dear sister!
Despite our arguments and our differences, you are still the most important person in my life. Happy birthday, sis!
You are everything that I could have asked for in a sister and more. I don't which of us is luckier! Happy birthday!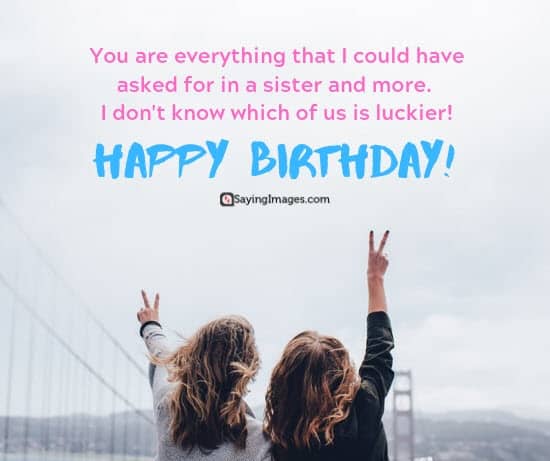 There is no better friend than a sister. And there is no better sister than you. Have a blast today!
To the best, most wonderful, most loving sister in the world on her birthday and every day. Happy birthday!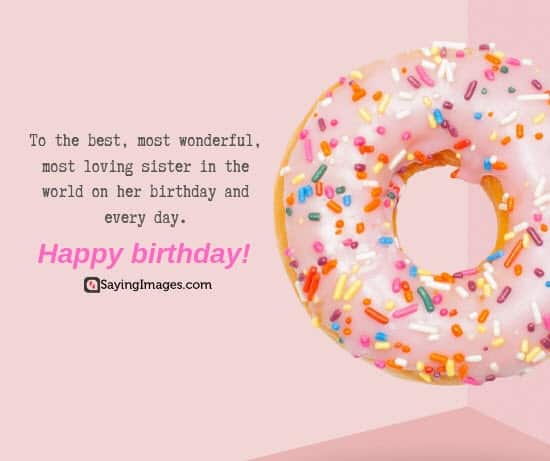 People believe that the heroes are one in many thousands, but I want to say that a sister like you is always one in a lifetime. Happy birthday!
To the person that has always seen me for who I am and loved me anyway. Happy birthday, lovely sister!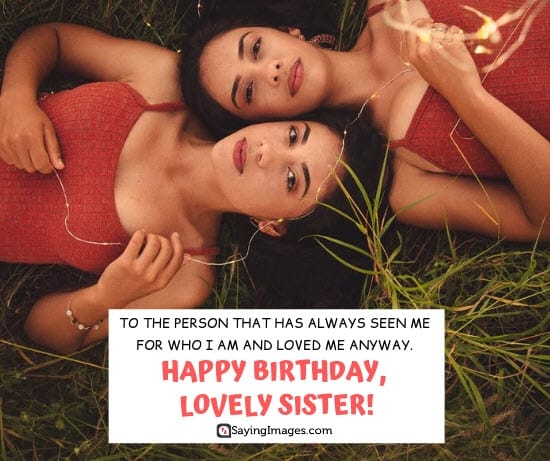 I am so thankful to have a sister like you in my life. Celebrate your birthday in a big way! You deserve the best.
People come and go, friends change like the weather but I know my sister is here forever. I love you.
Sister, you are my everything and even more. I feel that I'm definitely one of the luckiest! Happy birthday!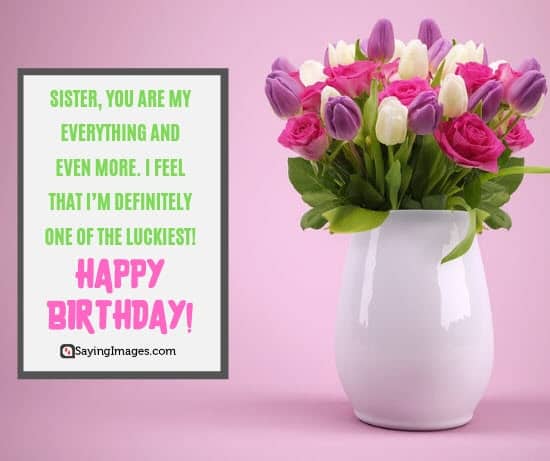 We have shared so so many good things and so many good times together. Happy birthday, sis!
On your special day, may the nicest and the sweetest surprises come your way, Happy birthday, sister!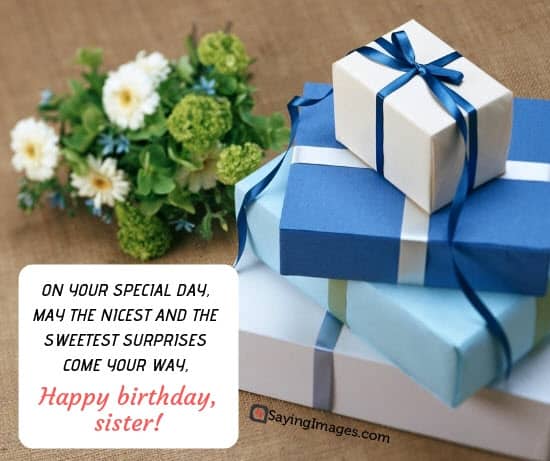 Happy birthday to my favorite sister. We are sisters by chance, friends by choice. A sister is a little piece of childhood that can't ever be lost. Thanks for being there for me through the years.
Sometimes maybe you fight with the sisters, but you finish it up like a best friend. Happy birthday!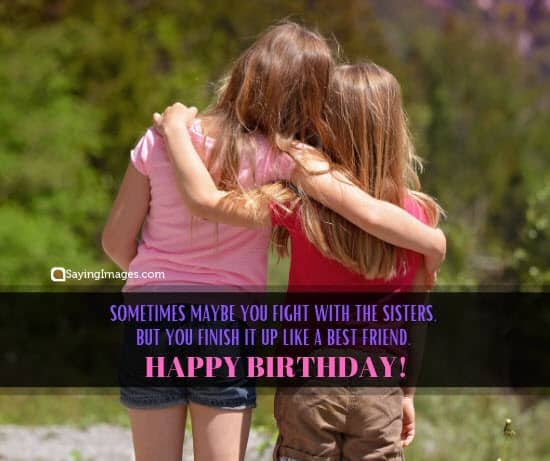 I want to thank you, my sis, for being the most loving and caring sister in this entire world. No one understands me better than you. Wish you a happy birthday!
Sisters share too many emotions together – joy, laughter, jealousy, happiness, anger, dreams and togetherness and these make them the truest friends of all. Happy birthday, dear sister!
On your birthday I'd like you to know that you are my greatest gift and I thank God for giving you to me.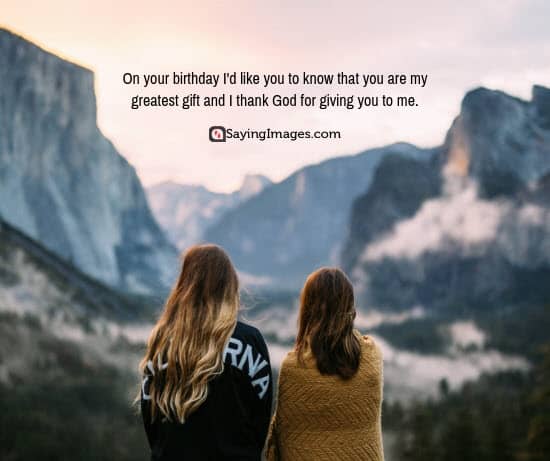 I wish you a life full of wonder, joy, and prosperity. It's very easy for me because I always want the best for my lovely sis. Happy birthday!
You make me smile. You make me laugh. All the time. Happy birthday! I love you, sister!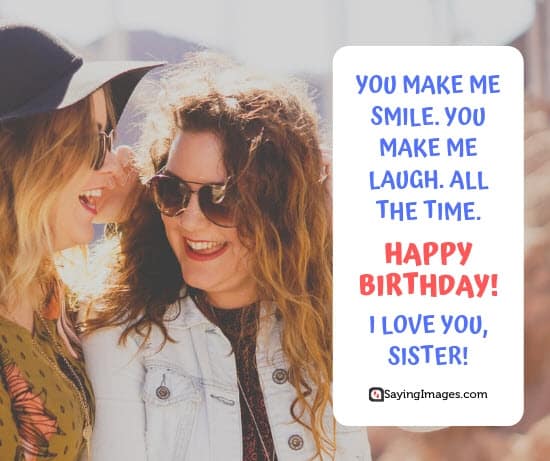 Happy birthday to my sweet sister,
I pray that you get everything in life,
I pray you'll have a wonderful life,
So that you won't have to strive,
Have a lovely day ahead,
Keep smiling!
Sisters help you understand the world better and appreciate it more. Happy birthday!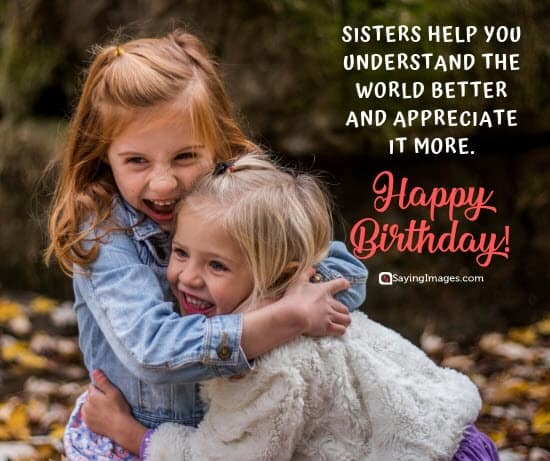 The most special sister deserves the most special birthday. I'm looking forward to spending many more years by your side.
Thanks for being a great sister and understanding me, although I have never quite understood you. Happy birthday!
Funny Birthday Wishes
Happy birthday… now lets cut the cake already, I'm hungry!
On every day, you must behave, but on your birthday you have my permission to be ridiculous.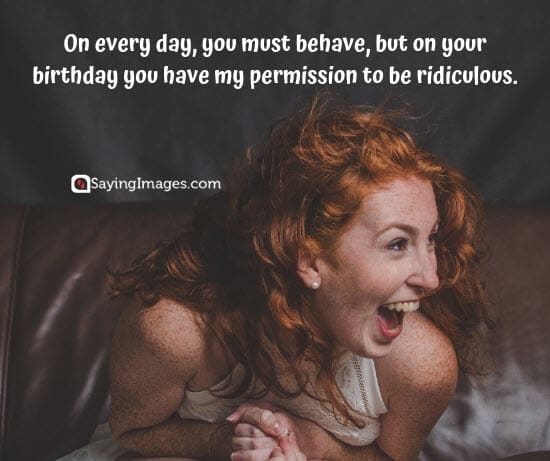 Happy birthday! Time to celebrate in Vegas and lose all of our money!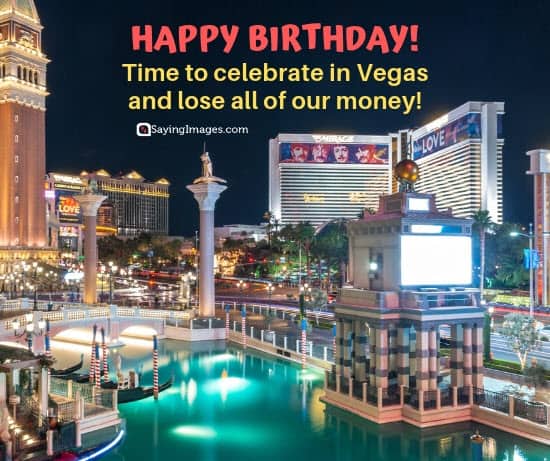 I hope you enjoy these nice slippers, sorry, I meant strippers! Happy birthday!
A snail once said, "It's never too late to wish you a Happy Birthday!"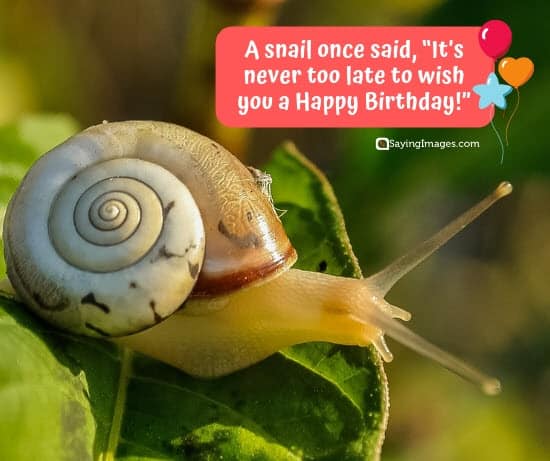 On your big day, I wish that your failures be as few as the teeth of our grandfather!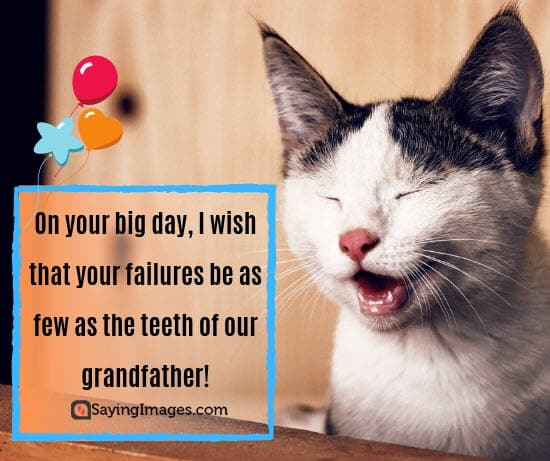 Sis, I love you more than you can ever imagine. In fact, take how much you think I love you, double this amount and multiply by 1,000. On your birthday, multiply this amount by 1,000,000. Happy (to the power of 10) birthday!
Usually, wisdom comes along with age. It looks like you haven't reached that age yet, so celebrate your birthday as crazy as it is possible! Happy birthday, sister!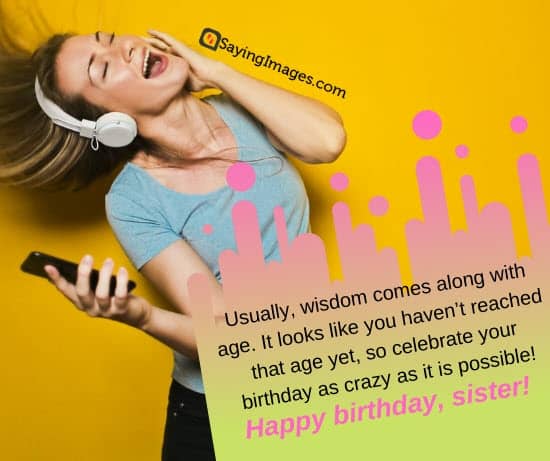 I was going to give you something awesome for your birthday, but they wouldn't let me courier myself to you. Sister, happy birthday!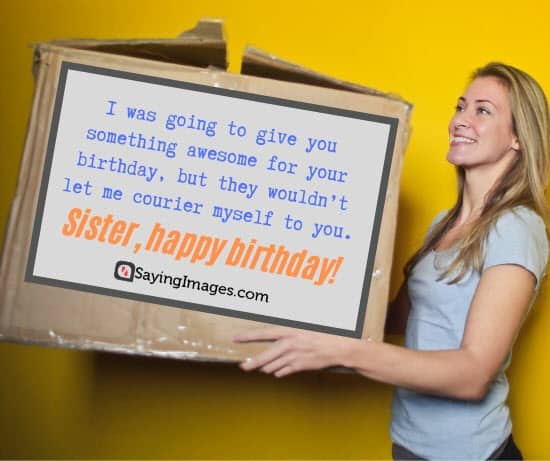 Dear Sister, I love you with all my heart! I'll never leave your side and you can always count on me to be there at good times and bad times. Mainly because we're related and I have no choice! Happy Birthday!
Happy birthday, sister. Enjoy another 365 days of an all-expense-paid trip around the sun. Anyway, I wish you more trips and bright impressions, my dear!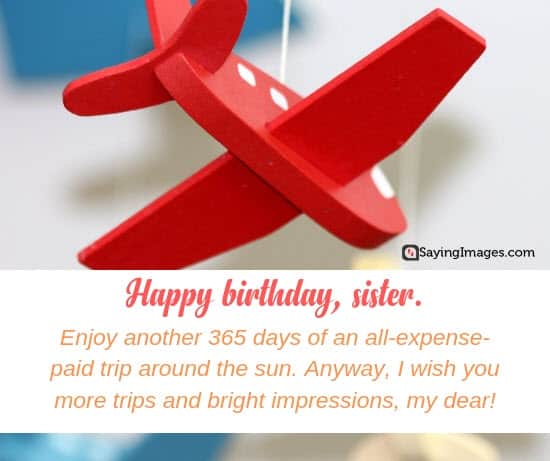 My sister is the best and most special sister… because we're the same size and so I have double the wardrobe! Have a lovely birthday, Sis!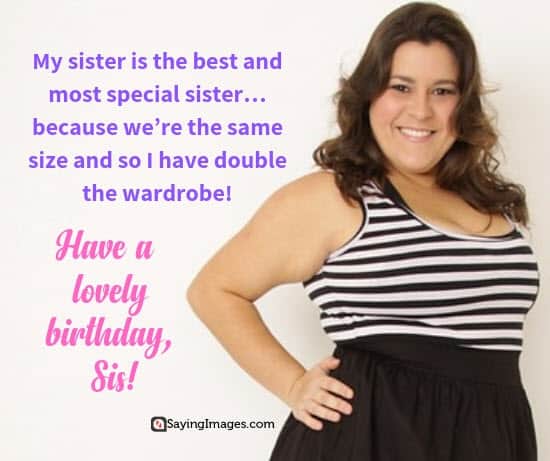 A simple task for you! Put your right hand on your left shoulder and the left hand on the right. Now shout joyously – you just received a big birthday hug from me! I love you, sister!
Birthday Quotes for Sister
I never try to make anyone my best friend because I already have one and she is my sister.
The best thing about having a sister was that I always had a friend. – Cali Rae Turner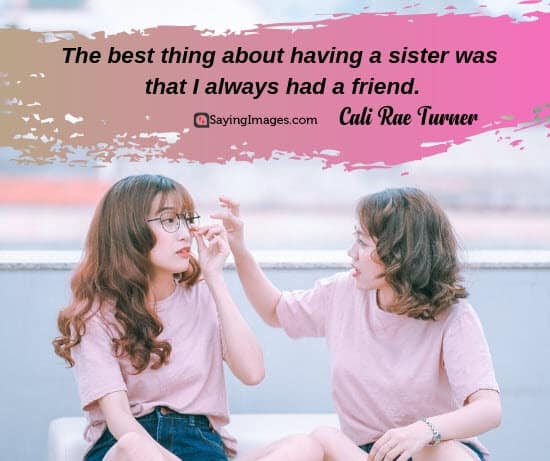 I love you, you were there for me, you protected me, and most of all, you loved me. We'd fight, scream, and argue, but, under it all, is Love. That only exists in a sister.
Sister is probably the most competitive relationship within the family, but once the sisters are grown, it becomes the strongest relationship. – Margaret Mead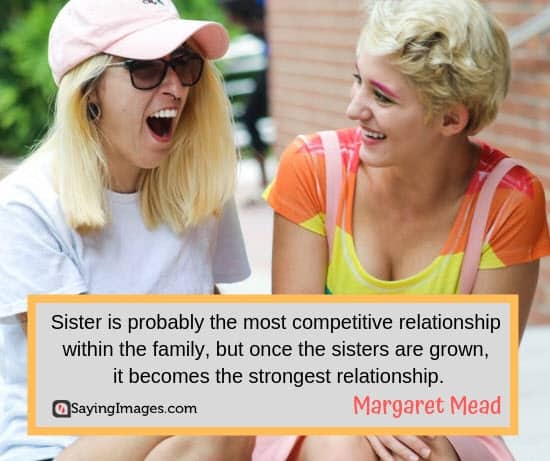 A sister is a gift to the heart, a friend to the spirit, a golden thread to the meaning of life. – Isadora James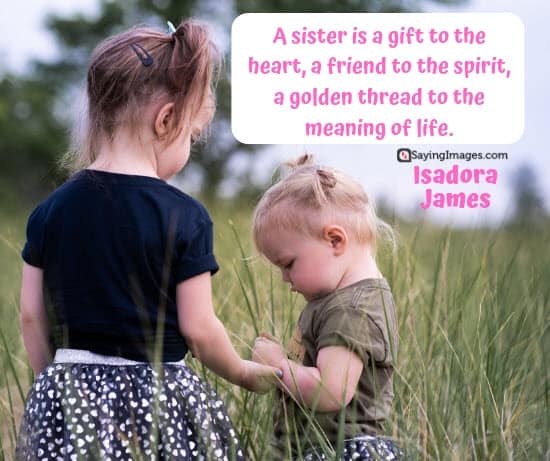 A sis is like a guardian angel. She protects you from harm. She helps you. She gives advice. She's always by your side. And she's the only one in the world who can't forget you.
Having a sister is like having a best friend you can't get rid of. You know whatever you do, they'll still be there. – Amy Li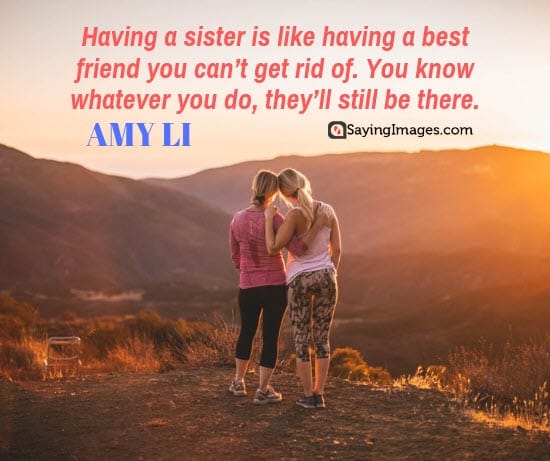 Sisters don't need words. They have perfected their own secret language of smiles, sniffs, sighs, gasps, winks and eye rolls.
For more birthday wishes, card & pictures, click here for all Birthday Wishes & Quotes.