Happiness is important in life because it might support people have wonderful mind. This page shows more than 15 quotations and saying images about happiness. Hope you will like these quotes.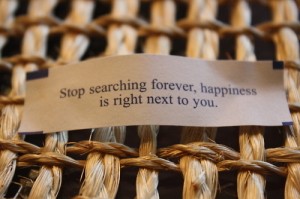 Happiness quotations
For every minute you are angry you lose sixty seconds of happiness – Ralph Waldo Emerson
If only we'd stop trying to be happy we could have a pretty good time – Edith Wharton
Happiness is when what you think, what you say, and what you do are in harmony ― Mahatma Gandhi
There is only one happiness in this life, to love and be loved – George Sand
We tend to forget that happiness doesn't come as a result of getting something we don't have, but rather of recognizing and appreciating what we do have – Frederick Keonig
Happiness and sadness run parallel to each other. When one takes a rest, the other one tends to take up the slack – Hazelmarie Elliott
People don't notice whether it's winter or summer when they're happy – Anton Chekhov
Sometimes your joy is the source of your smile, but sometimes your smile can be the source of your joy – Thich Nhat Hanh
Happiness is not something ready made. It comes from your own actions ― Dalai Lama XIV
Happiness is like a kiss. You must share it to enjoy it – Bernard Meltzer
We must laugh before we are happy, for fear of dying without having laughed at all – Jean de La Bruyere
The first recipe for happiness is avoid too lengthy meditation on the past – Andre Maurois
The greatest part of our happiness depends on our dispositions, not our circumstances – Martha Washington
Success is not the key to happiness. Happiness is the key to success. If you love what you are doing, you will be successful – Herman Cain
The most important thing is to enjoy your life — to be happy — it's all that matters ― Audrey Hepburn
Image Quotes for Happiness
Five simple rules for happiness
1. Free your heart from hatred
2. Free your mind from worries
3. Live simply
4. Give more
5. Expect less
When one door of happiness closes, another one opens; but often we look so long at the closed door that we do not see the one which has been opened for us – Helen Keller
There is only one person who could ever make you happy, and that person is you
One of the simplest ways to stay happy is letting go of the things that makes you sad – Saily Dose
Hope you like these happiness quotes and see more at best happiness quotes.