Babies are the purest beings in this accursed world. They bring profound happiness and joy to every family. You stroke their tiny hands, they grasp your finger, and you know you want to love and protect them forever. With their giggles and twinkly eyes, you're reminded to appreciate the beauty of life.
Here are adorable baby quotes to cherish every child in the world.
Baby Quotes
Having a baby is one of the most wonderful things in your life, as well as the hardest thing in your life. – Nuno Bettencourt
A child's love could simply be one of the most beautiful sounds in the world.
The moment a child is born, the mother is also born. She never existed before. The woman existed, but the mother, never. A mother is something absolutely new.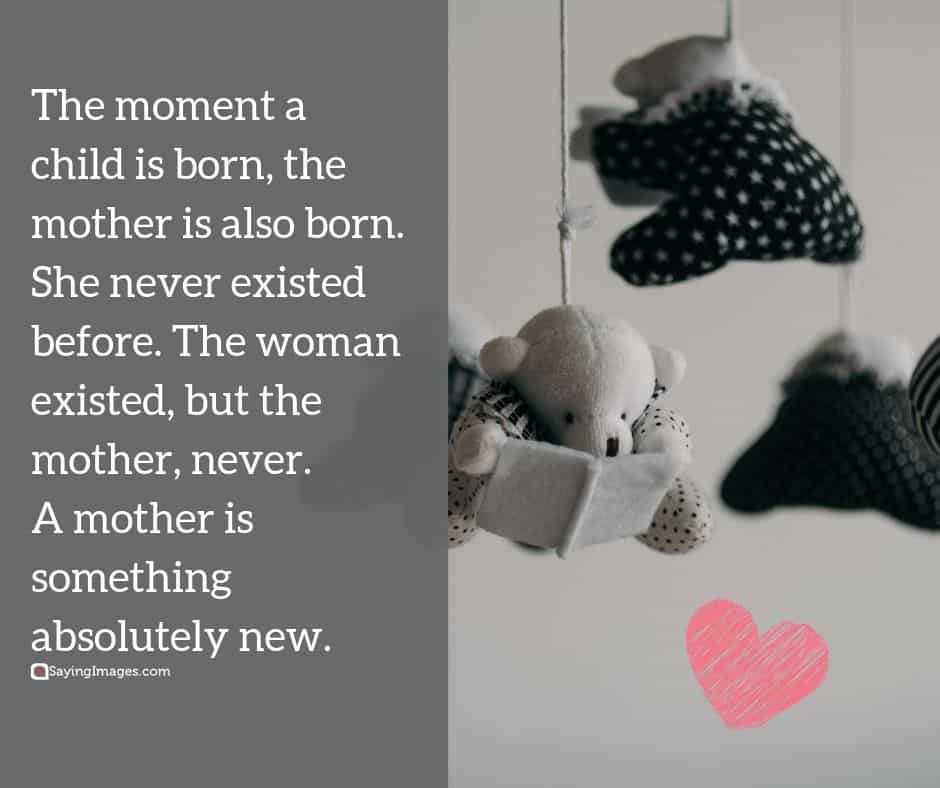 Babies are such a nice way to start people. – Don Herold
Babies are always more trouble than you thought — and more wonderful. – Charles Osgood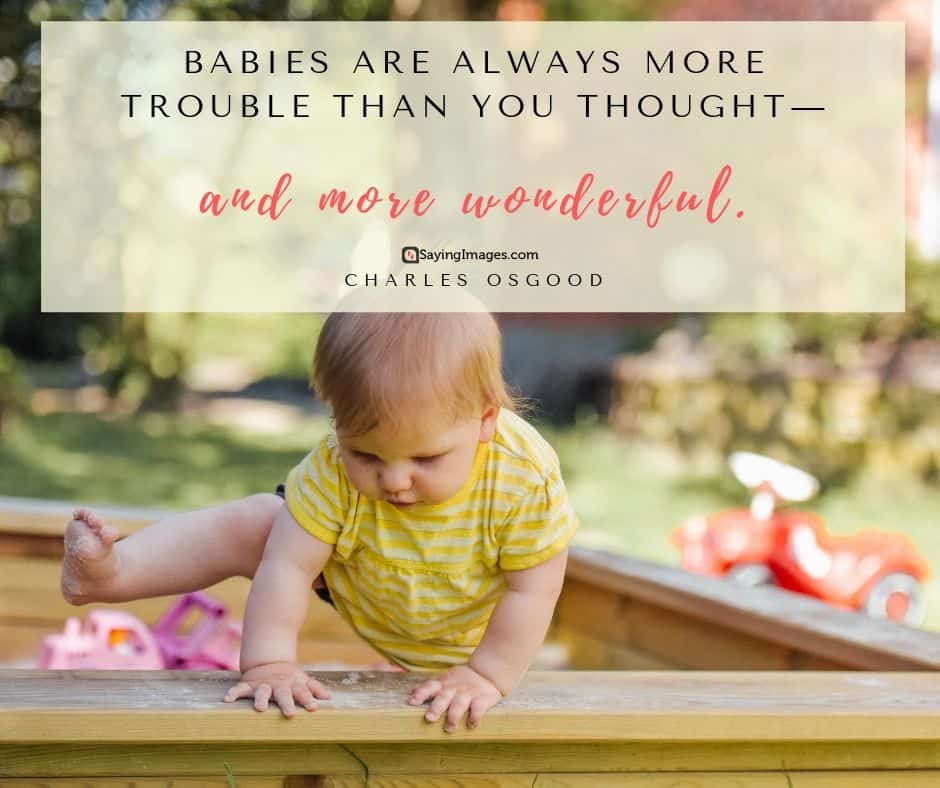 Honey is sweet. A little baby is even sweeter.
Some people dream of angels, I dream of one and hold one in my arms.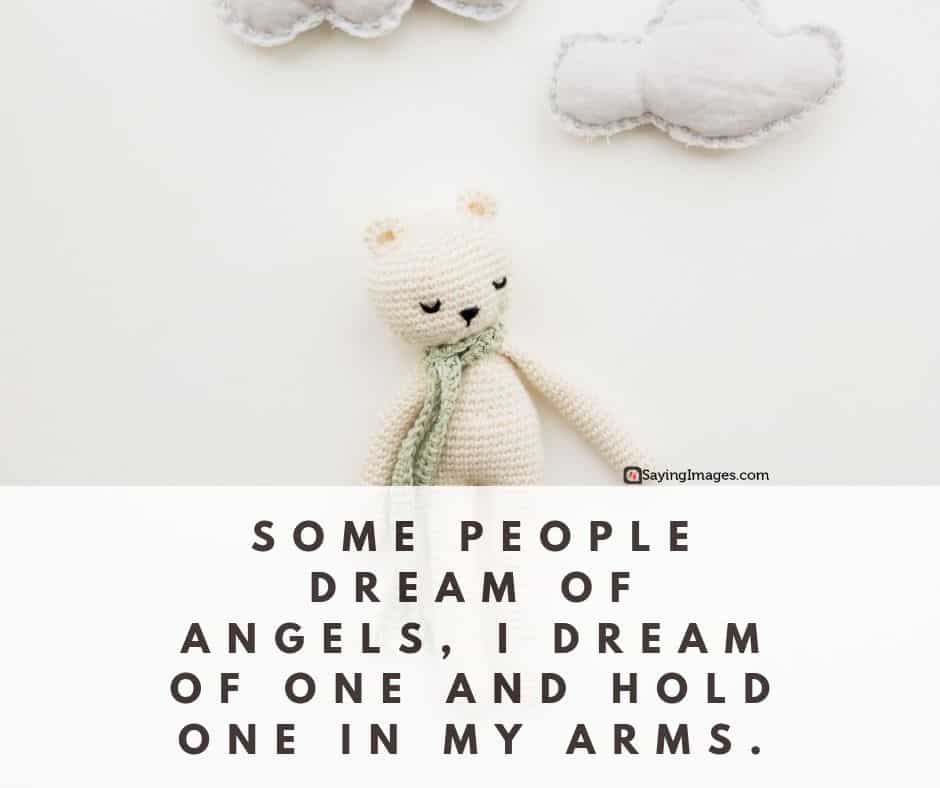 Children are the living messages we send to a time we will not see. – John F. Kennedy
A happy baby has shining eyes. It walks open hearted into the world and spreads magic. – Sigrid Leo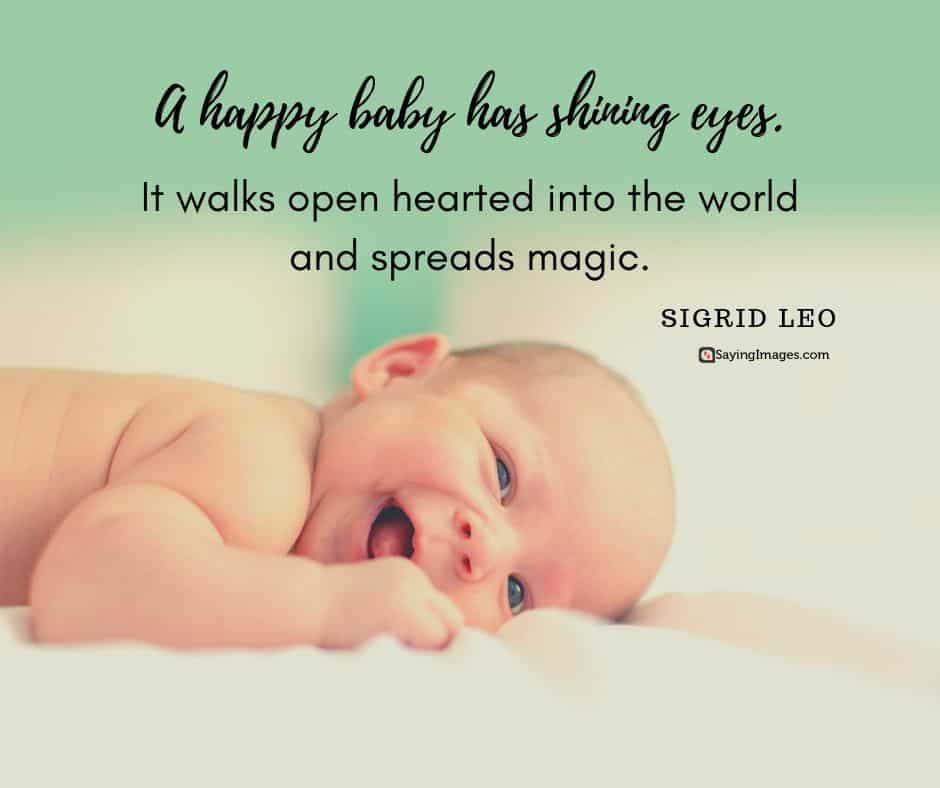 Having a baby is a life-changer. It gives you a whole other perspective on why you wake up every day. – Taylor Hanson
The only creatures that are evolved enough to convey pure love are dogs and infants. – Johnny Depp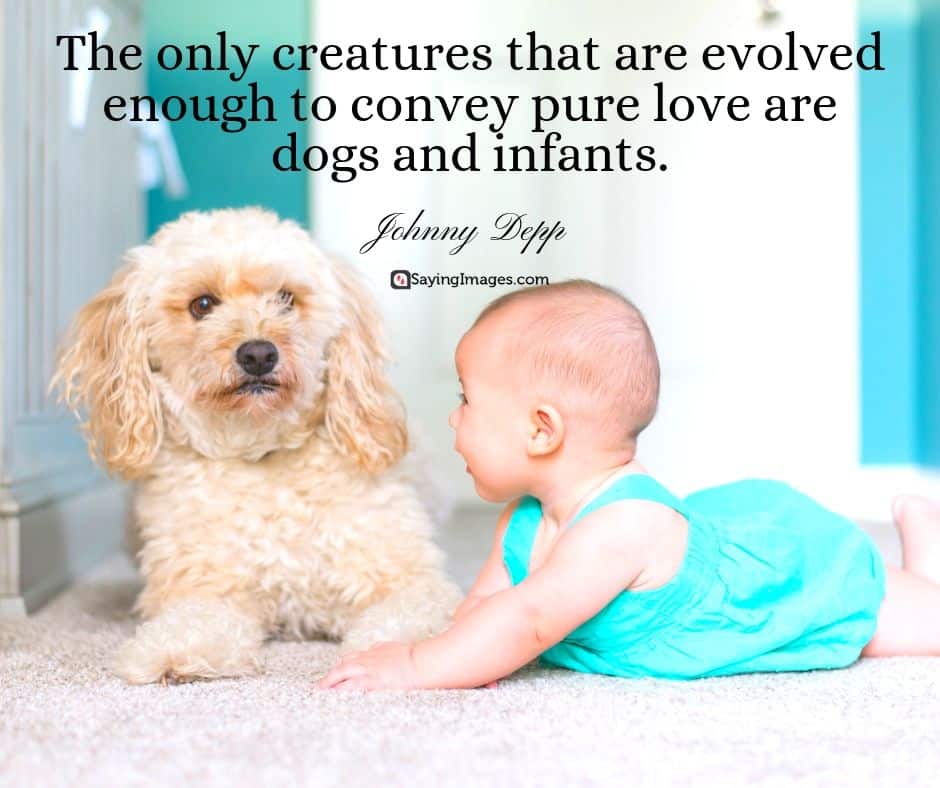 When you hold a newborn baby and just look at that precious smiling face it's like all your worries just float away and 1000 pounds get lifted off your shoulders.
Every child is gifted, they just unwrap their packages at different times.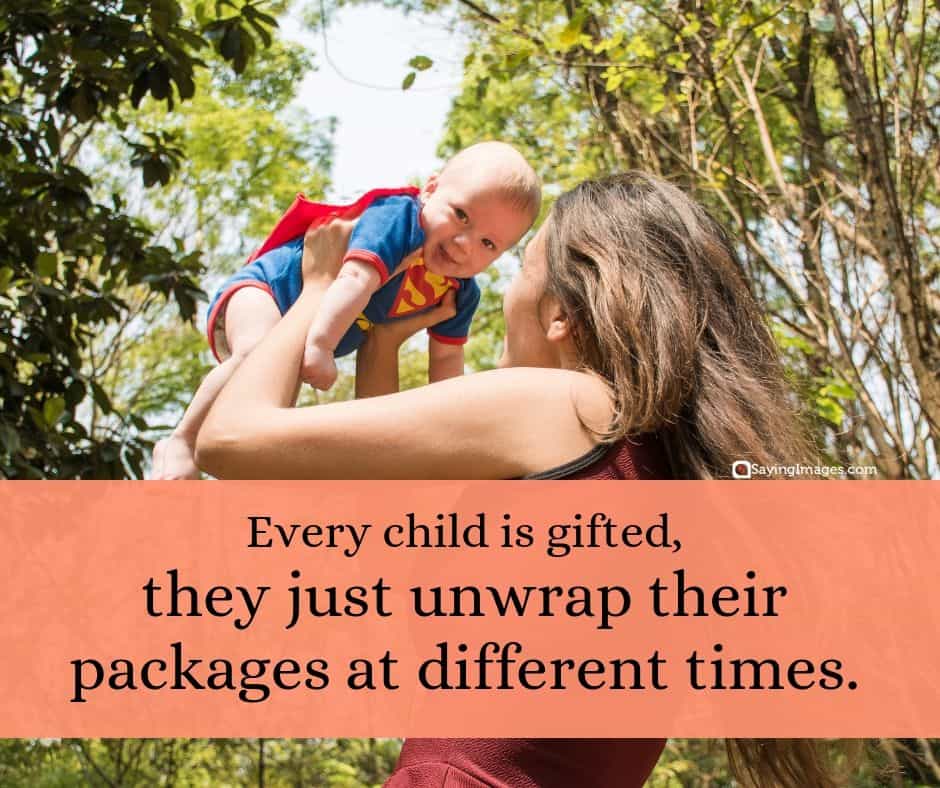 I'll love you forever, I'll like you for always, as long as I'm living, my baby you'll be.
A new baby is like the beginning of all things – wonder, hope, a dream of possibilities. – Eda J. Le Shan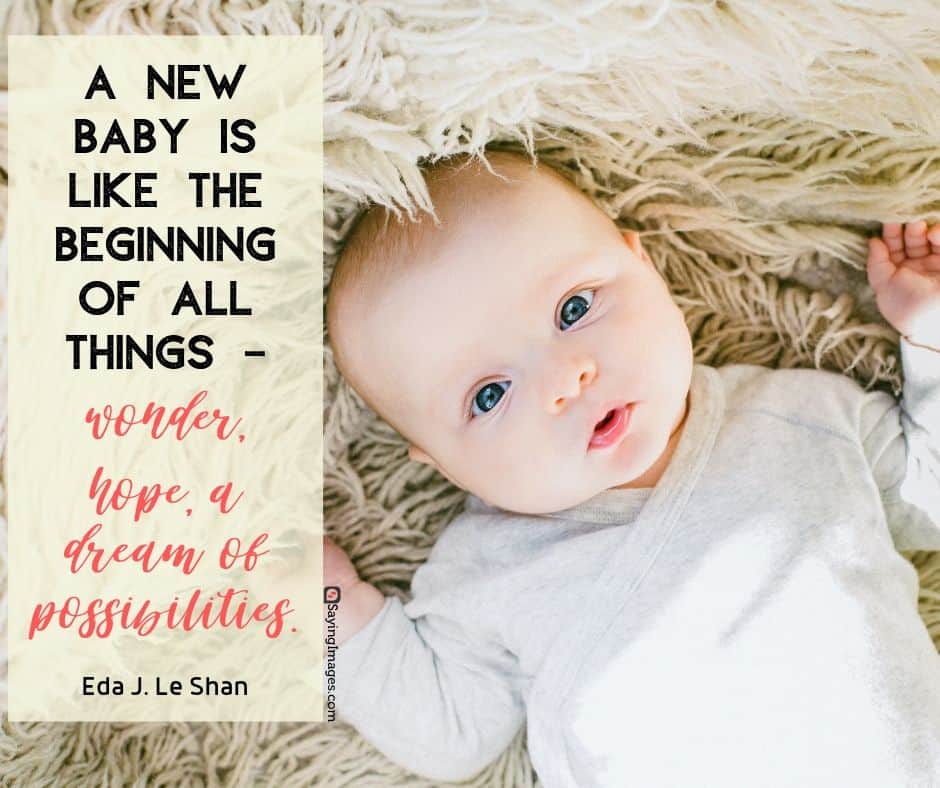 There's really nothing quite so sweet as tiny little baby feet.
The jewel of the sky is the sun, the jewel of the house is the child.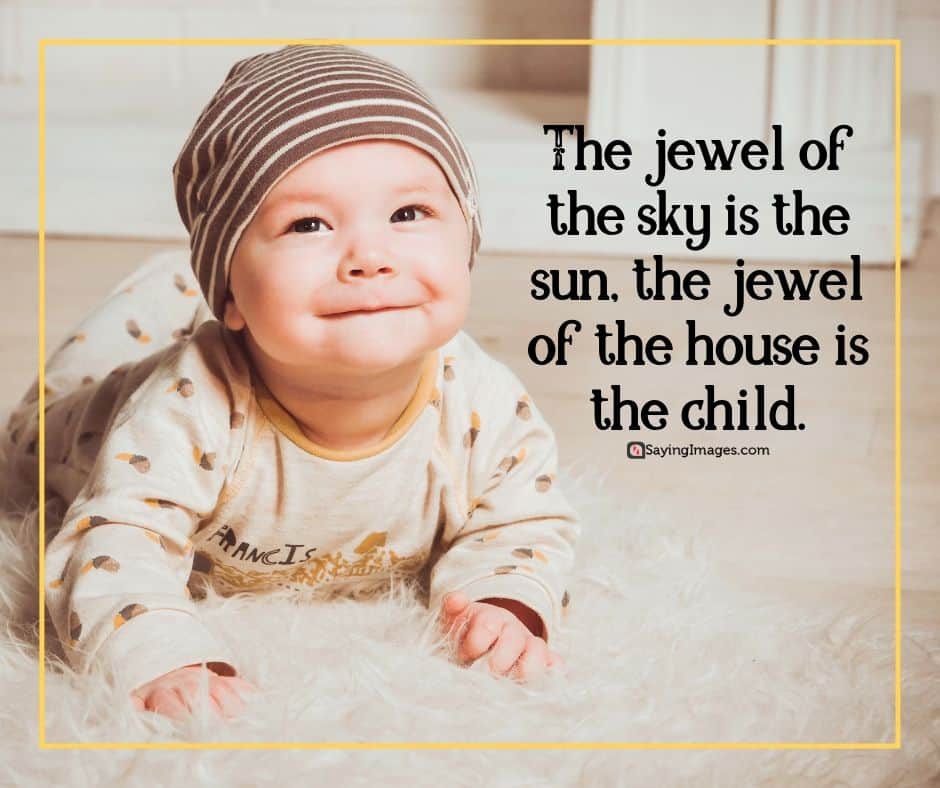 Making the decision to have a child – it's momentous. It is to decide forever to have your heart go outside your body. – Elizabeth Stone
A baby will make love stronger, days shorter, nights longer, bankroll smaller, home happier, clothes shabbier, the past forgotten, and the future worth living for.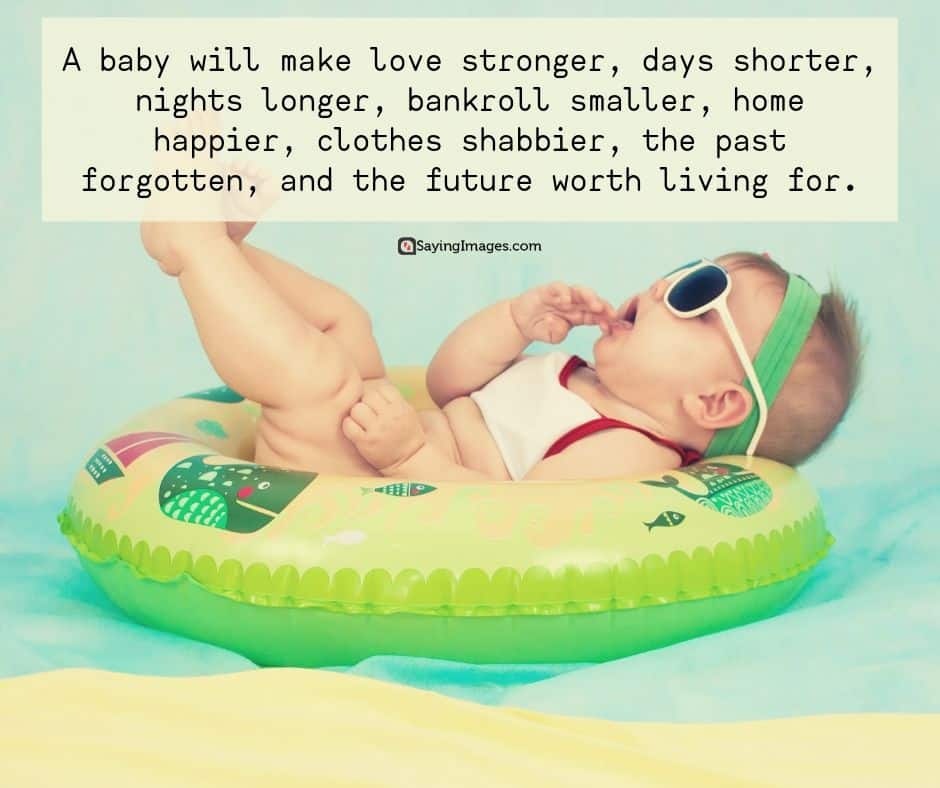 First, we had each other. Then we had you. Now we have everything!
Children are natural zen masters; their world is brand new in each and every moment. – John Bradshaw
Babies are like little suns that, in a magical way, bring warmth, happiness and light into our lives.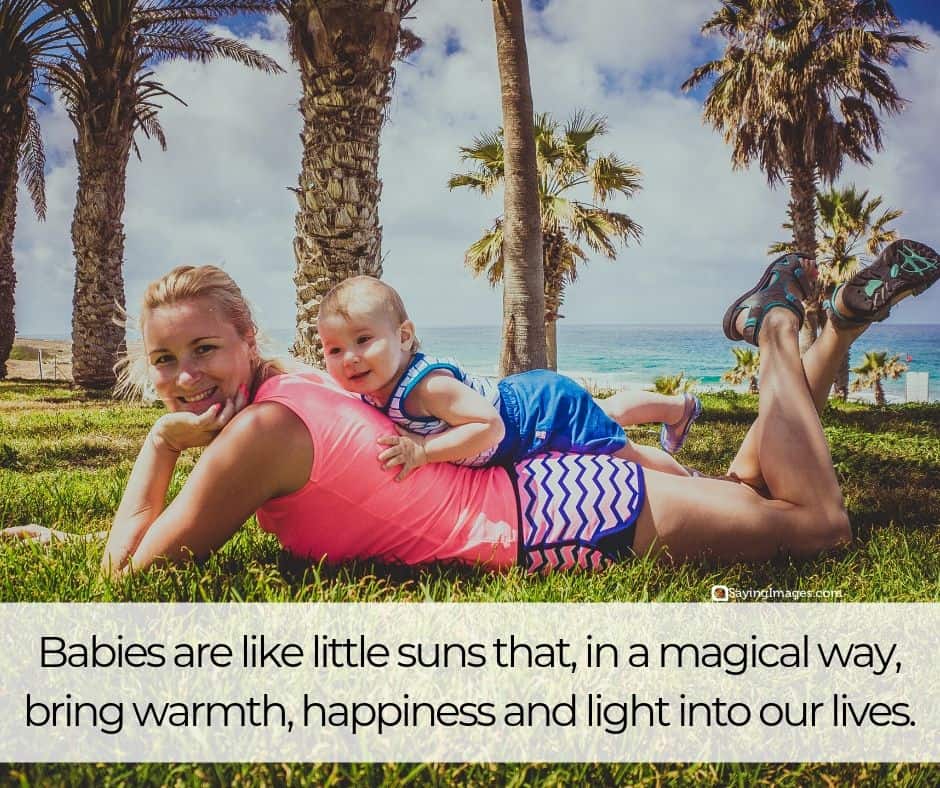 Three things remain with us from paradise: stars, flowers and children. – Dante Alighieri
Children are like a book which we should write in and which we should read. – Peter Rosegger
We hope you like these baby quotes, don't forget to comment your favorite quotation on the comment section below.