Everything that we are, everything that happens is simply a consequence of our perception. Our lives and how the world affects us partly hinges on our attitude. It is this frame of mind that influences our reactions, choices, and emotions. Even your response to unpleasant triggers depends on your attitude. Nasty comments may make you feel personally attacked, but with the right attitude you realize something else – harsh words say more about the other than it does about you.
So it's only suffice to say that how life turns out for us depends on how we are. Ultimately, every decision, every life maneuver is dictated by our mental and emotional construction. That's why the importance of attitude change, if need be, cannot be stressed enough. We can't afford to be stubborn, especially not for the sake of pride. That'll only hurt us and whatever wonderful image we have of the future.
Cliché as it is, happiness really is an attitude. It's not possession of things, not people liking you, just your attitude. Thus, we've collected 25 of the best attitude quotes. These may encourage you to change the way you think, so you can finally lift the burden off your shoulders.
Famous Attitude Quotes
Develop an attitude of gratitude, and give thanks for everything that happens to you, knowing that every step forward is a step toward achieving something bigger and better than your current situation. – Brian Tracy
If you don't like something change it; if you can't change it, change the way you think about it. – Mary Engelbreit
Wherever you go, no matter what the weather, always bring your own sunshine. – Anthony J. D'Angelo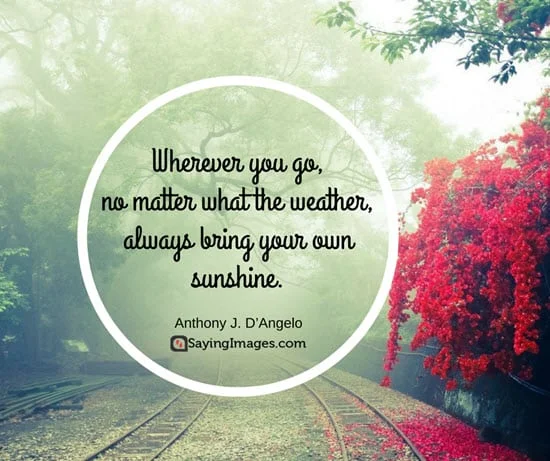 Attitude is like posing for pictures. We pose the way we want to be seen by others. But stolen shots are better because it captures who we really are.
Don't confuse my personality and my attitude because my personality is me and my attitude depends on you.
Learn to smile at every situation. See it as an opportunity to prove your strength and ability. – Joe Brown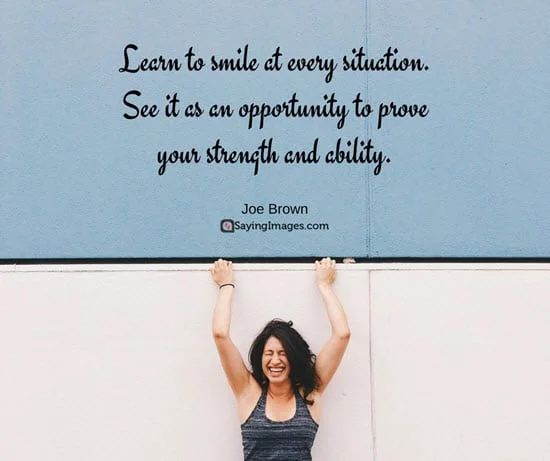 Don't waste your time with explanations: people only hear what they want to hear. – Paulo Coelho
Nothing can stop the man with the right mental attitude from achieving his goal; nothing on earth can help the man with the wrong mental attitude. – Thomas Jefferson
I have reached a point in life where I feel it is no longer necessary to try & impress anyone. If they like me the way I am, good & if they don't, it's their loss.
People like me great. People don't like me great. As long as I like myself that all that matters.
Life is best for those who want to live it,
Life is difficult for those who wants to analyze it,
Life is worst for those who want to criticize it,
Our attitude defines life…
You cannot control what happens to you, but you can control your attitude toward what happens to you, and in that, you will be mastering change rather than allowing it to master you. – Brian Tracy
Our lives are not determined by what happens to us but how we react to what happens, not by what life brings us but the attitude we bring to life. – Wade Boggs
The pessimist sees difficulty in every opportunity; the optimist sees the opportunity in every difficulty. – Winston Churchill
We can complain because rose bushes have thorns, or rejoice because thorn bushes have roses. – Abraham Lincoln
Happiness is an attitude. We either make ourselves miserable, or happy and strong. The amount of work is the same. – Francesca Reigler
Ability is what you're capable of doing. Motivation determines what you do. Attitude determines how well you do it. – Lou Holtz
My general attitude to life is to enjoy every minute of every day. I never do anything with a feeling of, 'Oh God, I've got to do this today.' – Richard Branson
Life is 10 percent what you make it and 90 percent how you take it. – Irving Berlin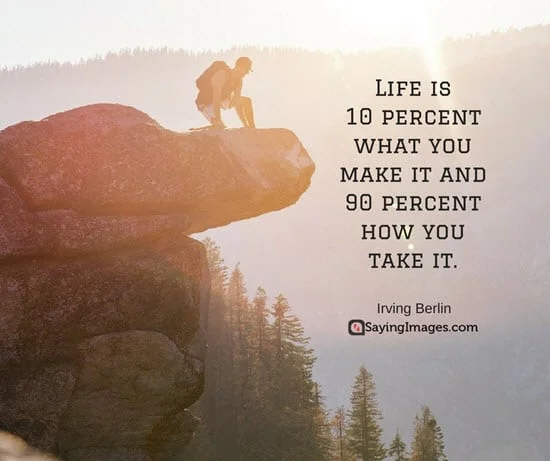 The only difference between a good day and a bad day is your attitude. – Dennis S. Brown
It is a positive attitude towards life that makes dreams come true.
The problem is not the problem. The problem is your attitude about the problem. Do you understand? 
A positive attitude is not going to save you. What it's going to do is, everyday, between now and the day you die, whether that's a short time from now or a long time from now, that every day, you're going to actually live. – Elizabeth Edwards
Choosing to be positive and having a grateful attitude is going to determine how you're going to live your life. – Joel Osteen
We are what we pretend to be, so we must be careful about what we pretend to be. – Kurt Vonnegut
Our attitude towards others determines their attitude towards us. – Earl Nightingale
Weakness of attitude becomes weakness of character. – Albert Einstein
Share these 25 attitude quotes to remind others that sometimes a change in attitude is all it takes to improve life.