Finding the person to share your life with equates to a rare kind of solace and joy. The world is kinder, flowers are prettier, skies are bluer… life is simply better! This special day of love, let your significant other feel the warmth of your affection with these love quotes for him and her.
Love Quotes For Him And Her
Holding you makes my day, kissing you makes my week, and loving you makes my life. I love you, baby.
I love you not only for what you are, but for what I am when I am with you. – Roy Croft
I miss you, not the "I haven't seen you in a while" kind of miss you, but the "I wish you were here at this very moment" kind of miss you
I could have a million chances to fall in love again. I never can fall in love with anyone the way I fell for you! – Manor Johns
It is only with the heart that one can see rightly, what is essential is invisible to the eye. – Antoine de Saint-Exupery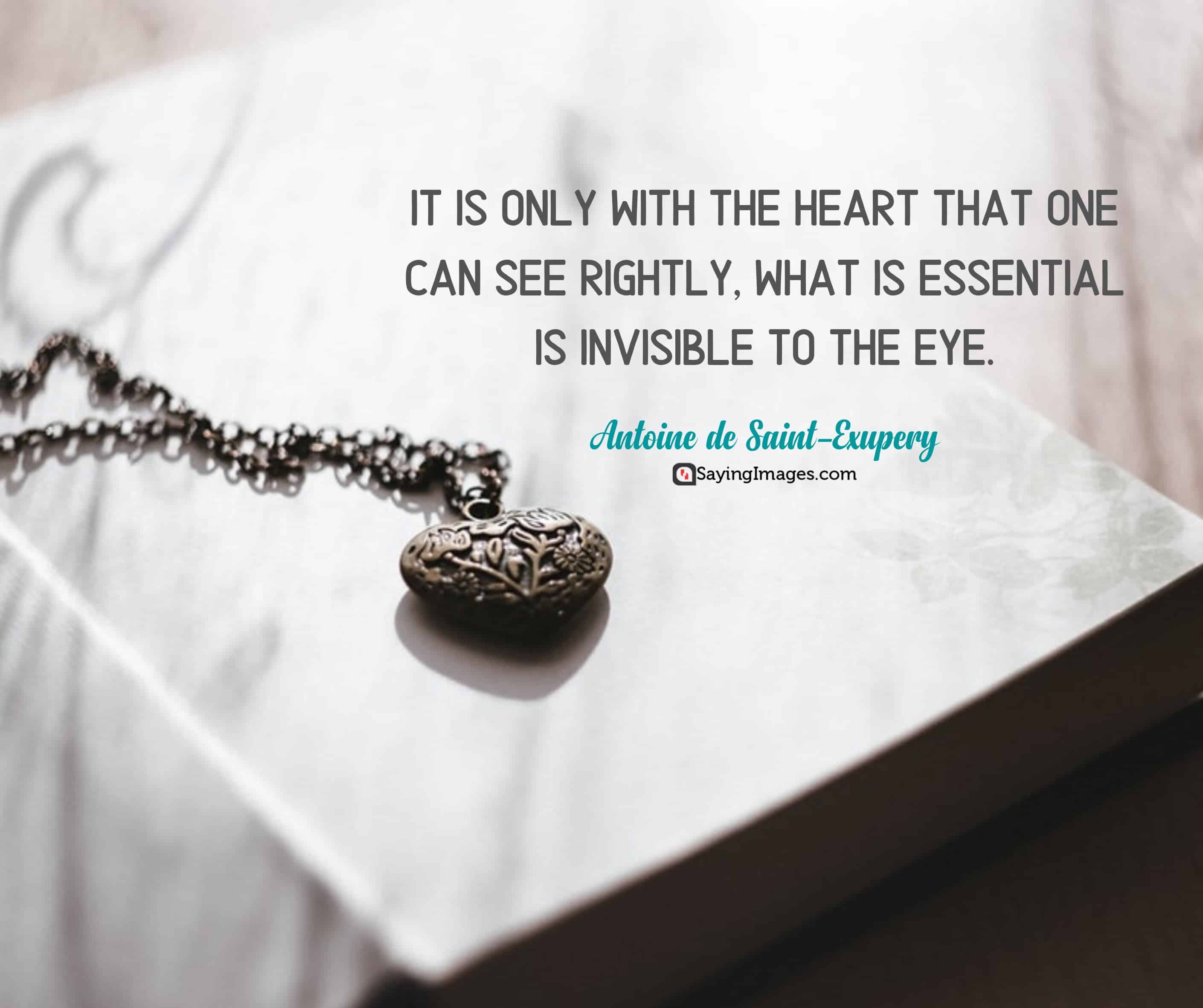 If I could give you one thing in life, I'll give you the ability to see yourself through my eyes, only then would you realize how special you are to me.
I may search for another thousand years but still may not find someone as sweet and loving as you are. – Smokey Mack
Being deeply loved by someone gives you strength, while loving someone deeply gives you courage. – Lao Tzu
If you live to be a hundred, I want to live to be a hundred minus one day so I never have to live without you.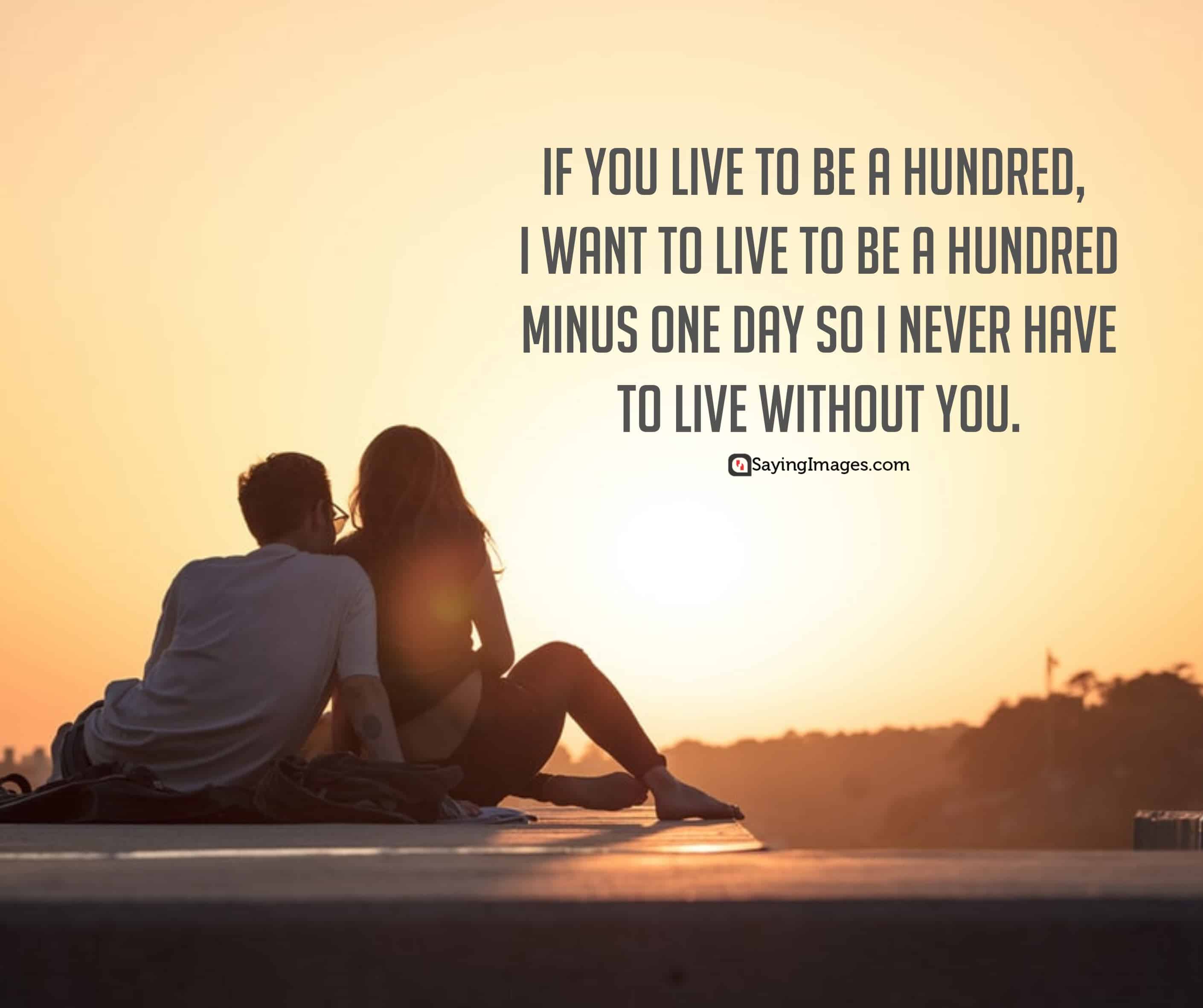 I've noticed that being with you, I smile more often, I anger a little less quickly, the sun shines a little brighter, and life is so much sweeter. For being with you takes me to a different place: a place called love.
I am entirely yours, that if I might have all the world given me, I could not be happy but in your love.
Come live with me, and be my love, and we will some new pleasures prove, of golden sands, and crystal brooks, with silken lines and silver hooks. – John Donne
No matter where I went, I always knew my way back to you. You are my compass star. – Diana Peterfreund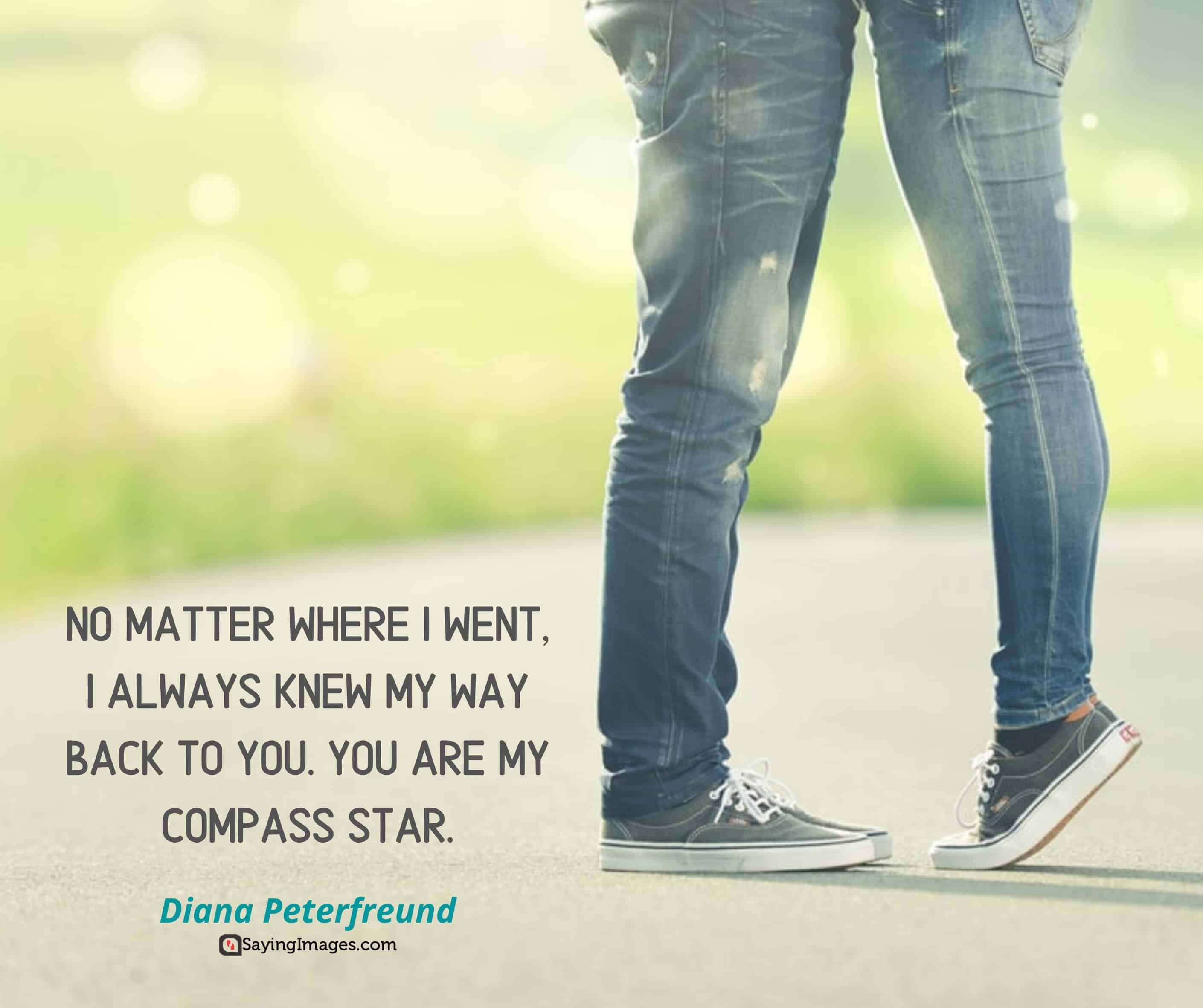 I wanted to tell you that wherever I am, whatever happens, I'll always think of you, and the time we spent together, as my happiest time. I'd do it all over again, if I had the choice. No regrets. – Cynthia Hand
I could never say how much I like you, and just how special you are to me. But I can say that my world is all smiles whenever I am with you. I love you a lot.
If I had to choose between breathing and loving you I would use my last breath to tell you I love you. – DeAnna Anderson
Meeting you was fate, becoming your friend was a choice, but falling in love with you was beyond my control.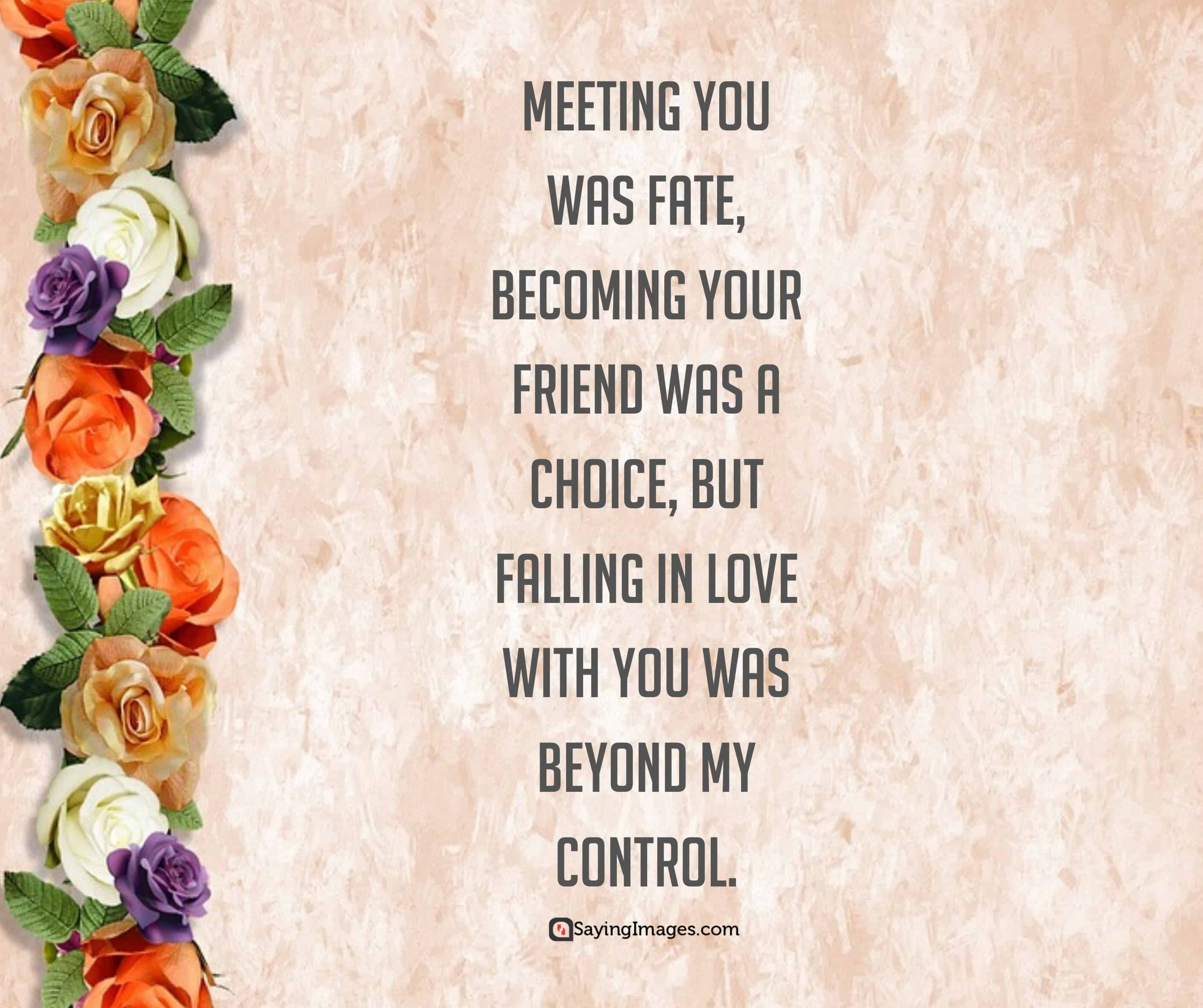 You come to love not by finding the perfect person, but by learning to see an imperfect person perfectly. – Sam Keen
When storm clouds gather and the skies grow dark, I know you will be my shelter and keep me safe from harm.
No matter what has happened. No matter what you've done. No matter what you will do. I will always love you. I swear it. – Defiance
Love is not about sex, going on fancy dates, or showing off. It's about being with a person who makes you happy in a way nobody else can.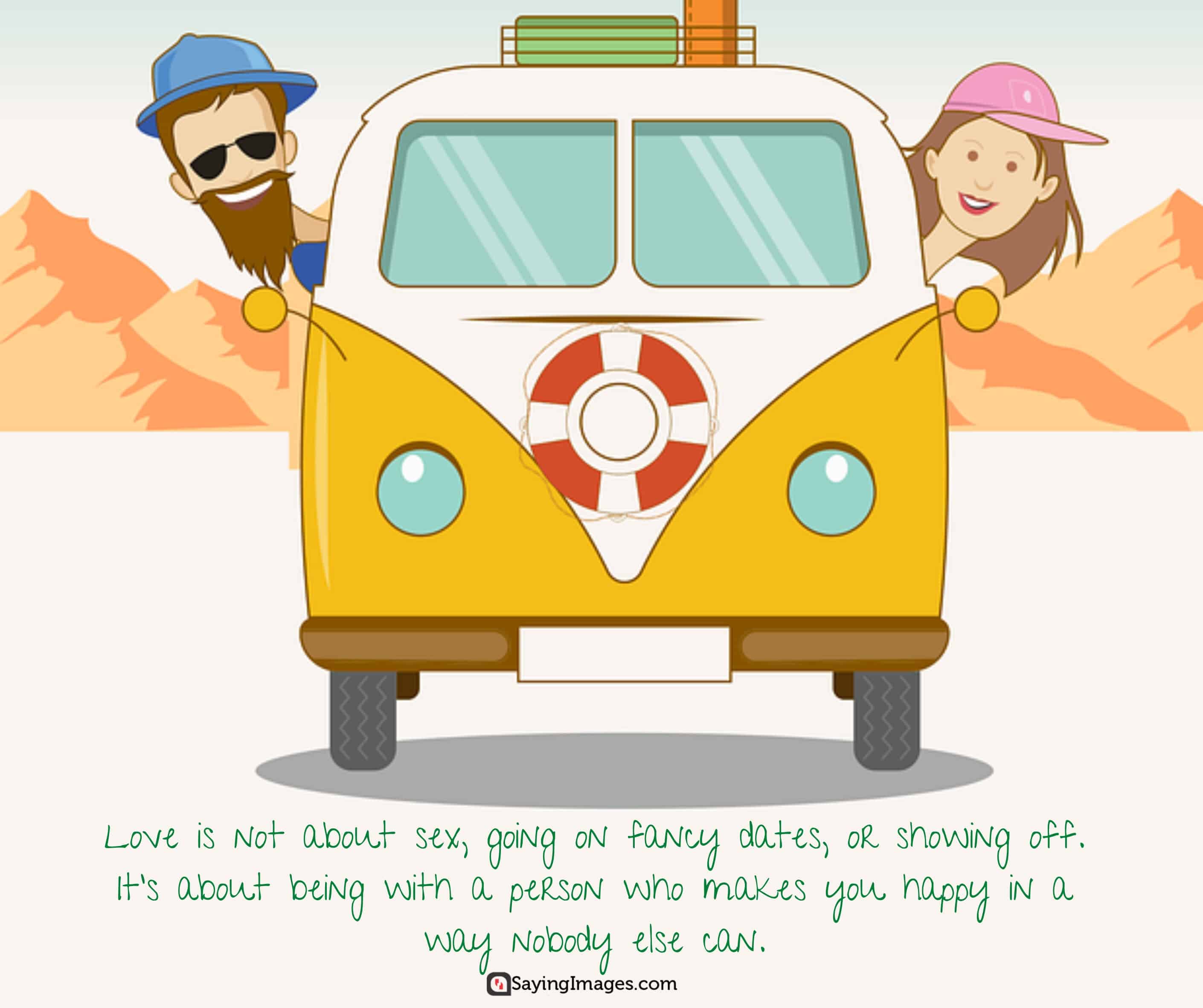 I love you. I am who I am because of you. You are every reason, every hope, and every dream I've ever had, and no matter what happens to us in the future, every day we are together is the greatest day of my life. I will always be yours. – Nicholas Sparks
Your cute smile and your happy laughter attracted me to you, but your caring loving heart is the reason why I want to spend the rest of my life with you. – Lana Dudley
Words cannot express all that you mean to me. May you somehow just know that which I cannot explain.
Someone up there must be watching out for me, because they sent heaven's most beautiful angel into my life.
I love you the way a drowning man loves air. And it would destroy me to have you just a little.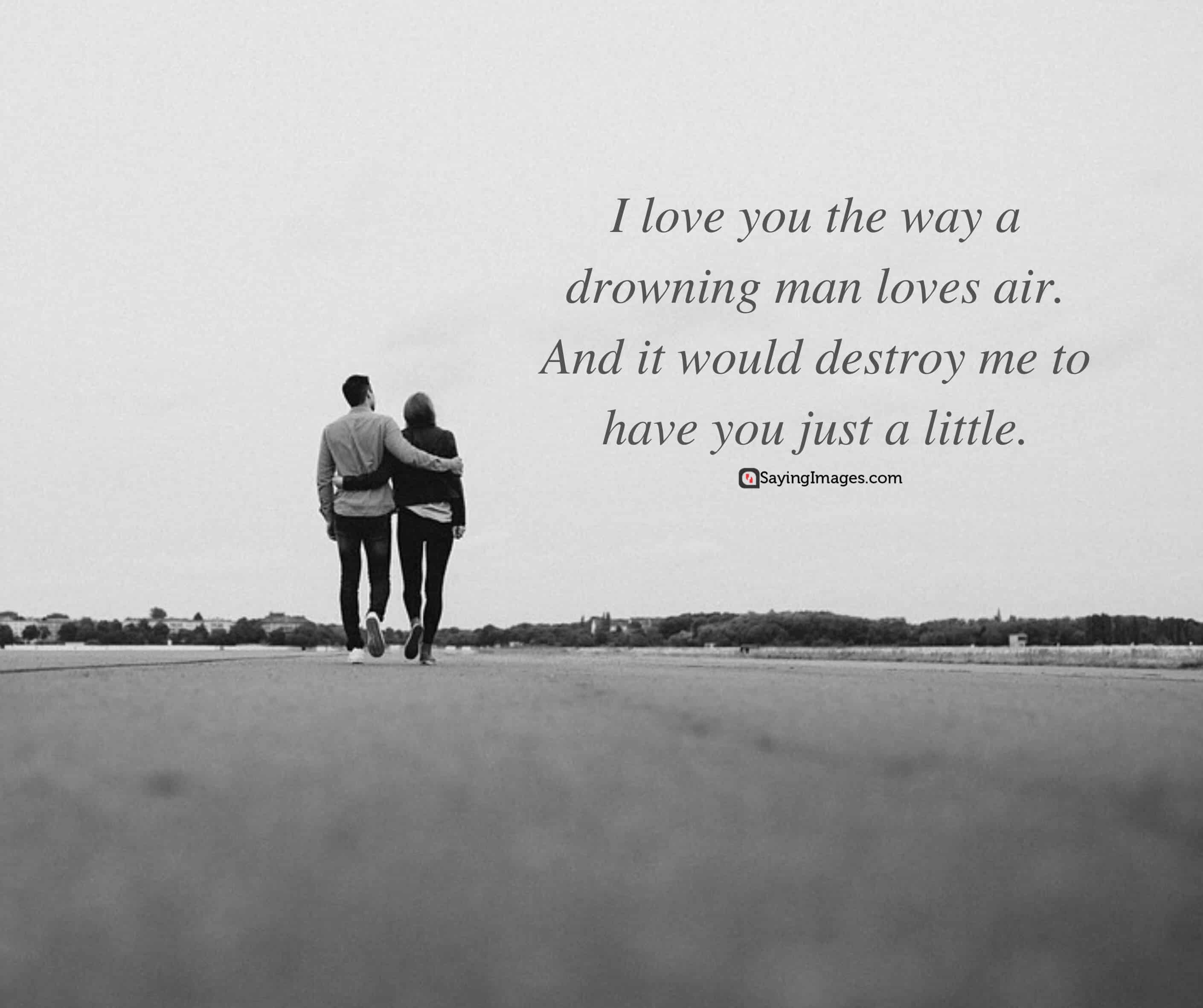 I may not be your first love, first kiss, first sight, or first date; but I just want to be our last everything.
Real men don't love the most beautiful girl in the world, they love the girl who can make their world the most beautiful.
I love you without knowing how, or when, or from where. I love you simply, without problems or pride: I love you in this way because I do not know any other way of loving but this, in which there is no I or you, so intimate that your hand upon my chest is my hand, so intimate that when I fall asleep your eyes close. – Pablo Neruda
I knew the second I met you that there was something about you I needed. Turns out it wasn't something about you at all. It was just you. – Jamie McGuire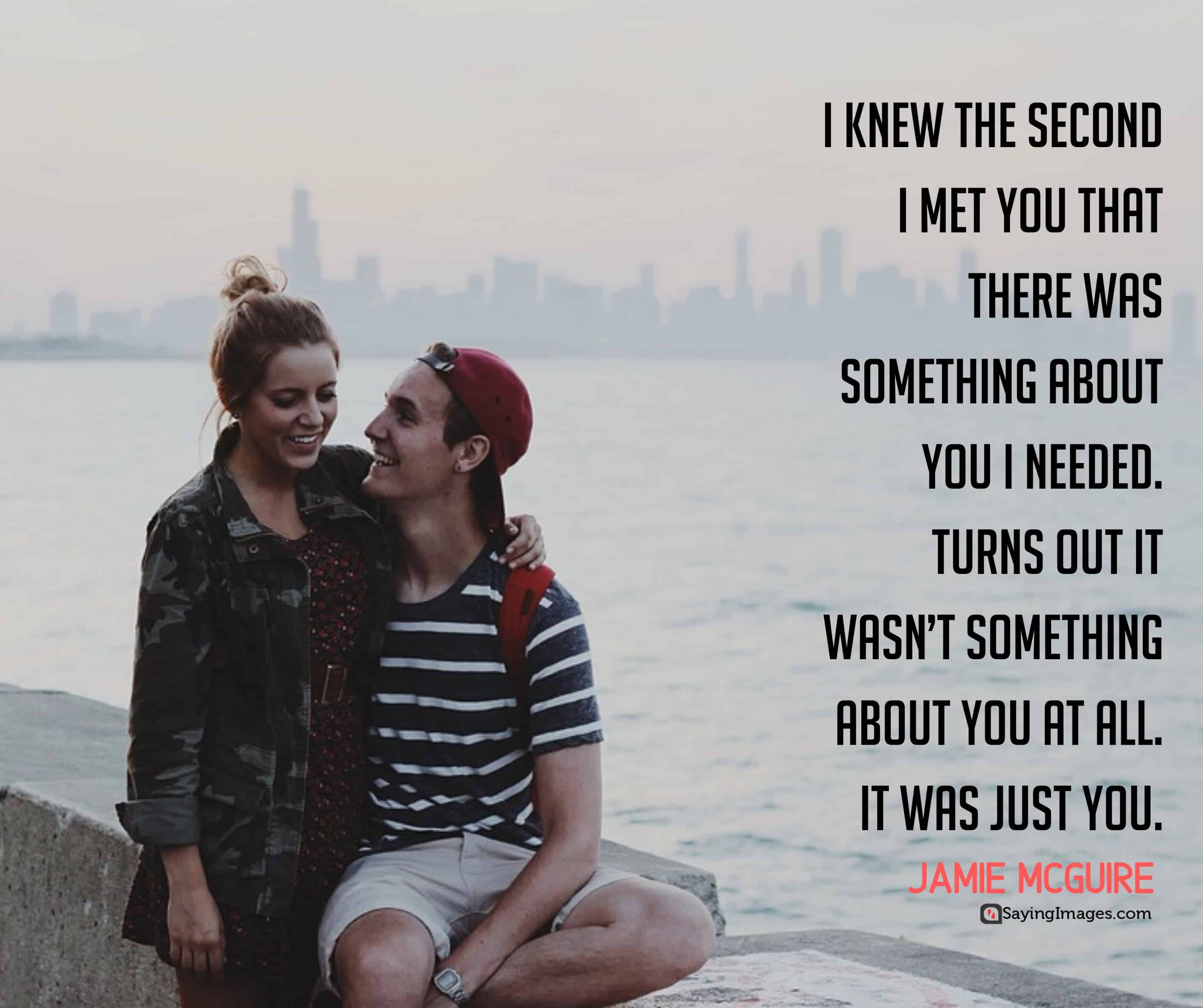 I never loved you any more than I do, right this second. And I'll never love you any less than I do, right this second.
Oh, if it is to choose and call thee mine, love, thou art every day my Valentine! – Thomas Hood
There is a story behind every little emotion that a person experiences in life. You are the most beautiful story behind the emotion of love in my heart. – Winnie Kings
And then my soul saw you and it kind of went "Oh there you are, I've been looking for you."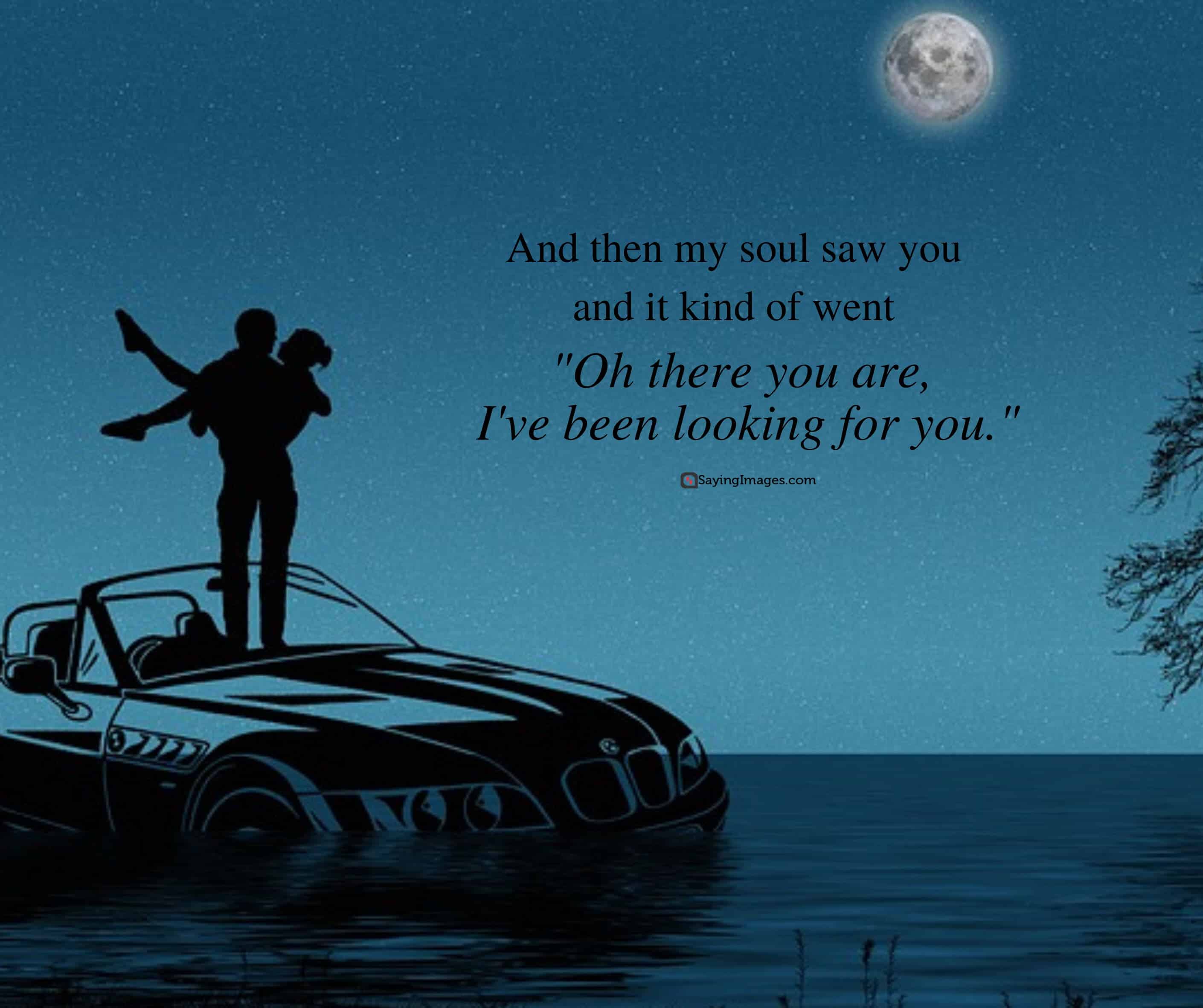 Sometimes, it's hard to find words to tell you how much you mean to me. A lot of times, I don't say anything at all. But I hope someday, you'll understand, having you is what I live for.
Let us always meet each other with smile, for the smile is the beginning of love. – Mother Teresa
When I tell you, "I Love You", I don't say it out of a habit, I said it to remind you that you are the best thing that happened to me.
If I had a flower for every time you made me smile and laugh, I'd have a garden to walk in forever. – Alfred Tennyson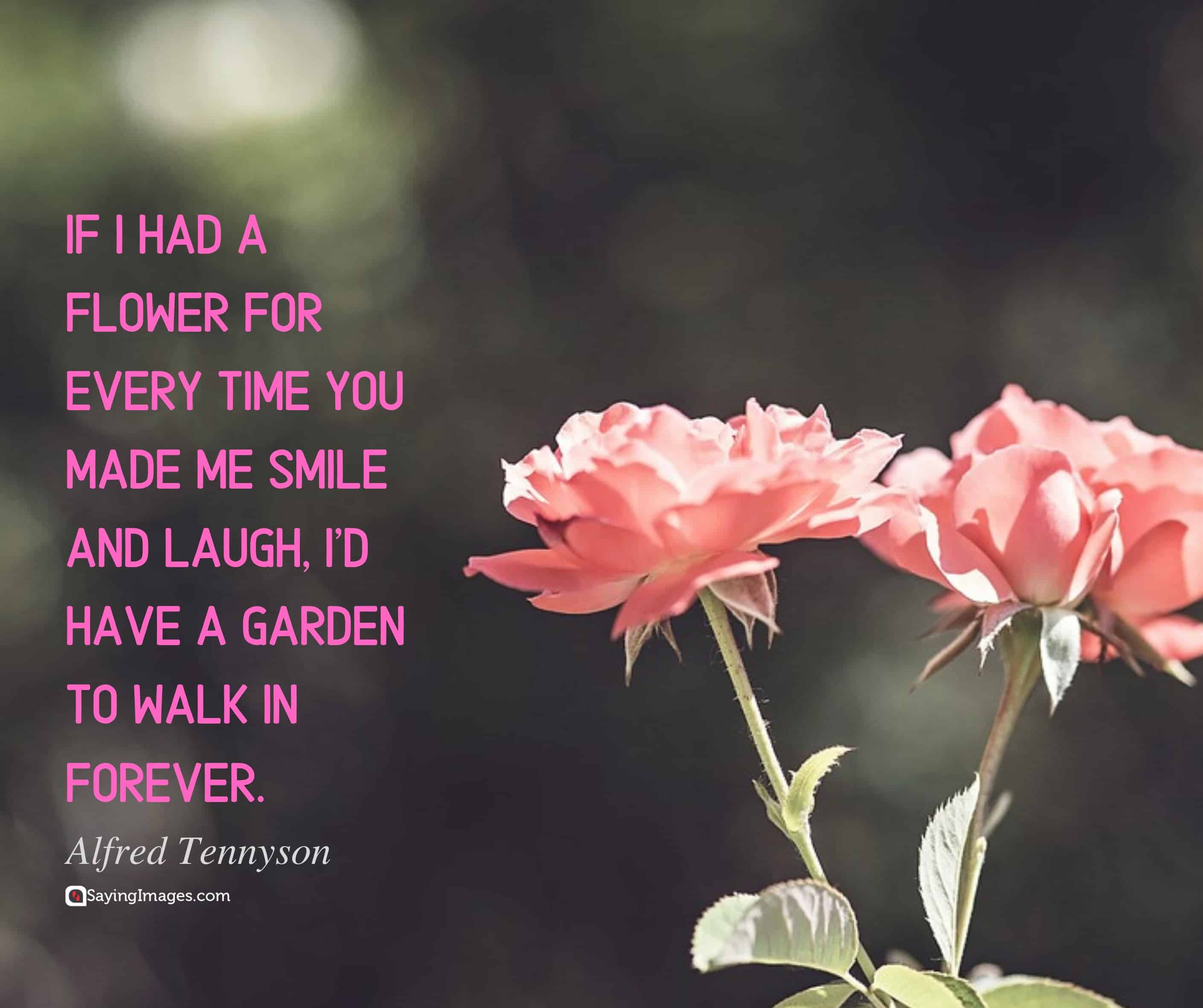 I have a crush on your mind, I fell for your personality, and your looks are just a big bonus.
When we first met, I knew you were special. Now, I know just how strong and compassionate a man you truly are, and I'm grateful for every day that I spend with you.
To the world, you may be one person, but to one person you are the world. – Bill Wilson
Love is just a word, until you came along and gave it meaning.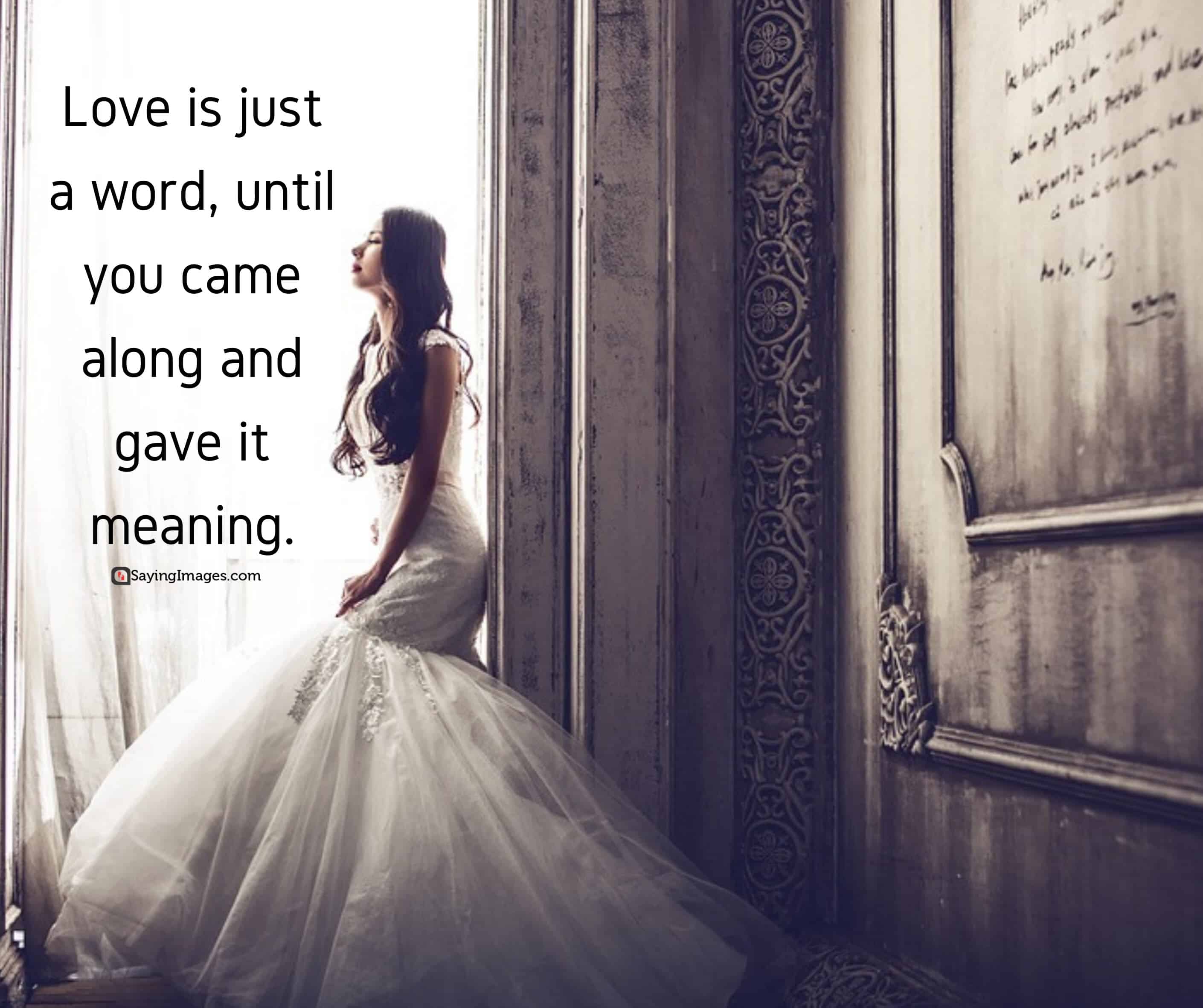 I never thought it was possible to fall in love with someone over and over again, but then I met you.
Love is when he gives you a piece of your soul, that you never knew was missing. – Torquato Tasso
Just to see your face brightens even my darkest days. Your light shines on all that I do.
I finally understood what true love meant…love meant that you care for another person's happiness more than your own, no matter how painful the choices you face might be. – Nicholas Sparks
Share these love quotes for him and her to celebrate love and the goodness it brings to us.