Christmas 2014 is coming. In this post, Saying Images shares the best collection of beautiful Christmas cards, Christmas messages, quotes, Images with Quotes for Christmas and Christmas art status for Facebook. Merry Christmas 2014!
Happy Christmas SMS messages
If one night a big fat man jumps in at your window grabs you and puts you in a sack don't worry I told Santa I wanted you for CHRISTMAS
Have an ideal Christmas; an occasion that is celebrated as a reflection of your values, desires, affections, traditions.
Can I have your picture? so Santa Claus knows exactly what to give me. Happy Christmas.
May this Christmas end the present year
on a cheerful note and make way for a fresh
and bright new year.
Here's wishing you a Merry Christmas
and a Happy New Year!
May all the sweet magic
Of Christmas conspire
To gladden your hearts
And fill every desire.
I am dreaming of white Christmas,
with every christmas card i write,
May your days be merry and bright,
and May all your christmases be white.
Happy Christmas.
Christmas gift ideas / suggestions:
To your enemy, forgiveness.
To an opponent, tolerance.
To a friend, your heart.
To a customer, service.
To all, charity.
To every child, a good example.
To yourself, respect.
Christmas notes messages:
Christmas is the Blessed season
which engages the whole world
in a conspiracy of love!
The snow gently falls, touches the heart, white as a dove, Merry christmas wid love
Fill your heart with Xmas songs, candies, cakes & soak in the beautiful snow.
Merry Christmas to you
May this day brings with itself a bunch of joy & laughter, a delight to savor.
Merry Christmas
It's the month of Cakes & Candles, Snow & Songs, Carols & Joys, Laughter & Love, It's december..
Merry Christmas
For more SMS, Messages, click here: CHRISTMAS MESSAGES & WISHES
Christmas quotes
"Christmas is not a time nor a season, but a state of mind. To cherish peace and goodwill, to be plenteous in mercy, is to have the real spirit of Christmas."
Gifts of time and love are surely the basic ingredients of a truly merry Christmas
"Christmas Eve was a night of song that wrapped itself about you like a shawl. But it warmed more than your body. It warmed your heart… filled it, too, with a melody that would last forever."
Christmas is the season for kindling the fire of hospitality in the hall, the genial flame of charity in the heart.
Click here for more Christmas quotes: CHRISTMAS QUOTES & PICTURES | FUNNY CHRISTMAS QUOTES
Merry Christmas card with messages and Happy New Year cards, Images and Cards
 Wishing you a Merry Christmas and Happy new year card: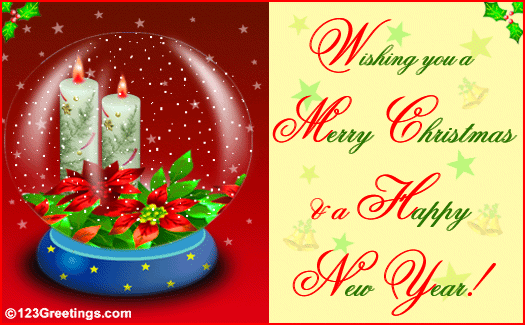 Merry Christmas ornament
Beautiful Merry Christmas card
Happy Christmas and happy new year!
Christmas gift card:
Beautiful Christmas card, xmas card messages:

Merry Christmas card:

Merry Christmas and Happy new year card:


Merry xmas card


Christmas messages and pictures
For more Christmas pictures & images, click here: 20+ HIGH QUALITY CHRISTMAS PICTURES & IMAGES
You Are The Best Christmas Gift
I'm Dreaming Of A White Christmas
A Perfect Christmas
Maybe Christmas Doesn't Come From A Store
Christmas Gift Suggestions
All I Want Is True Love For This Christmas
Merry Christmas
Christmas art for Facebook status
………………………▲………
……………………..☼☼.………
……………… …*•○♥○•*………
……………… .*♥♫♀♂♫♥*'………
………..……*♥•♦►♫◄••♥* ………
… ……………*♥☺▬♥☺♥▬☺♥* ………
………….*♥•♥▬#♠ ♥#▬♥•*♥*………
…………*♥♫♥♥▬♫♥ ♥♫▬♥*♫* ………
………*♥☺♥☺♥♫*♣♥♫♥☺♥☺ ♥*………
…….*♥♣♫♥♣♥☺♥♫♥☺♥� �♫♣♥*………
…….*♥♥☺♣♥♫♥♥♫♥☺♥♫ ♥♣☺♥♥*………
….……………………▓█.……………………….
…….…………………▓█.……………………….
…………………… .๑۩۞۩๑…………………
…………Merry Christmas Friends……
……………¨♥*✫♥,
………,•✯´………´*✫
…….♥*……………. __/\__
…….*♥…………… ..*-:¦:-*
…¸.•✫………….……/ .•*•.\
…~`,`~……………… |
¸….✫………………. *•*
´¸…*♥..´¸………..*♥♫♥ *
´¸¸♥*…………….✯•♫•♥ •*
´¸.•✫ ………….. *♥•♫•♫♥*
~`,`~…………. ✯♥•♦♫♥•♥*.
`.✫`………….. *♥☺♥•♥•☺♥*.
●/ …………….✯♥•♥♠♫♥#♥•♥ *..
/▌…………….*♥♫•♥♫•♥♫♥ •♫♥*
/ \………………….. ╬╬╬╬
──────╔╦╗╔╗╔╗╔╗╗╔───────
──────║║║╠─║─║─╚╣───────
──────╝─╚╚╝╩─╩─╚╝───────
╔═╗╗─╔╔╗─╦╔═╗╔╦╗╔╦╗╔╗╔═╗
║──╠═╣╠╩╗║╚═╗─║─║║║╠╣╚═╗
╚═╝╝─╚╝─╩╩╚═╝─╩─╝╩╚╩╩╚═╝
❊..(
✿.(,)
❊|::::|.☆¸.¤ª"˜¨
✿|::::|)/¸.¤ª"˜¨˜"¨
❊|::¸.¤ª"˜¨¨˜"¨
✿%¤ª"˜¨¨ᴳᴼᴼᴰ
❊#ª"˜¨ ᴺᴵᴳᴴᵀ﹗
Merry Christmas and Happy New Year 2015
Saying Images wish you a Merry Christmas and Happy New Year! Share this page to everyone to show your love for them:)
Recommend for You: 20+ Wonderful Merry Christmas Quotes and Sayings | Happy New Year Greetings, Wishes, Quotes, Message 2015